Wedding venues or an event venue located in Columbia TN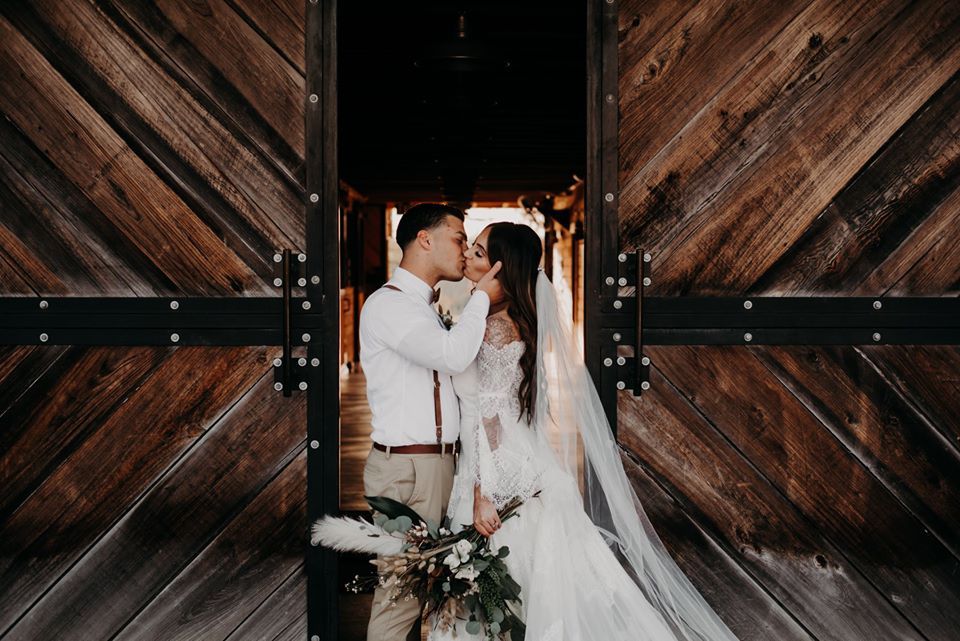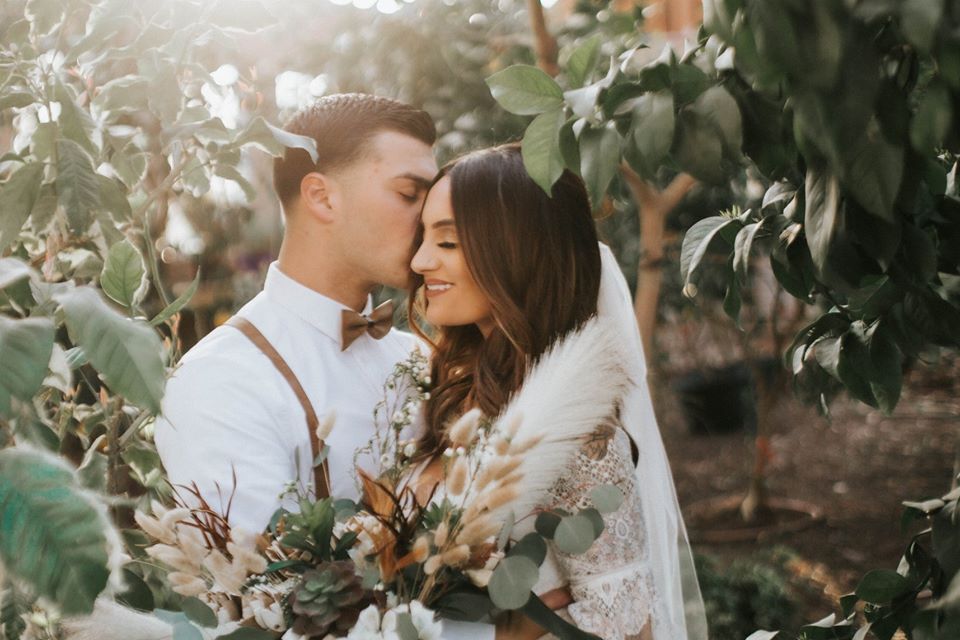 You can broaden your search to middle Tennessee and West Tennessee to find more wedding venues!
There are so many wedding venues across Tennessee! Even in middle Tennessee, from the historic downtown Franklin area to the Columbia arts district, you won't be short of choices.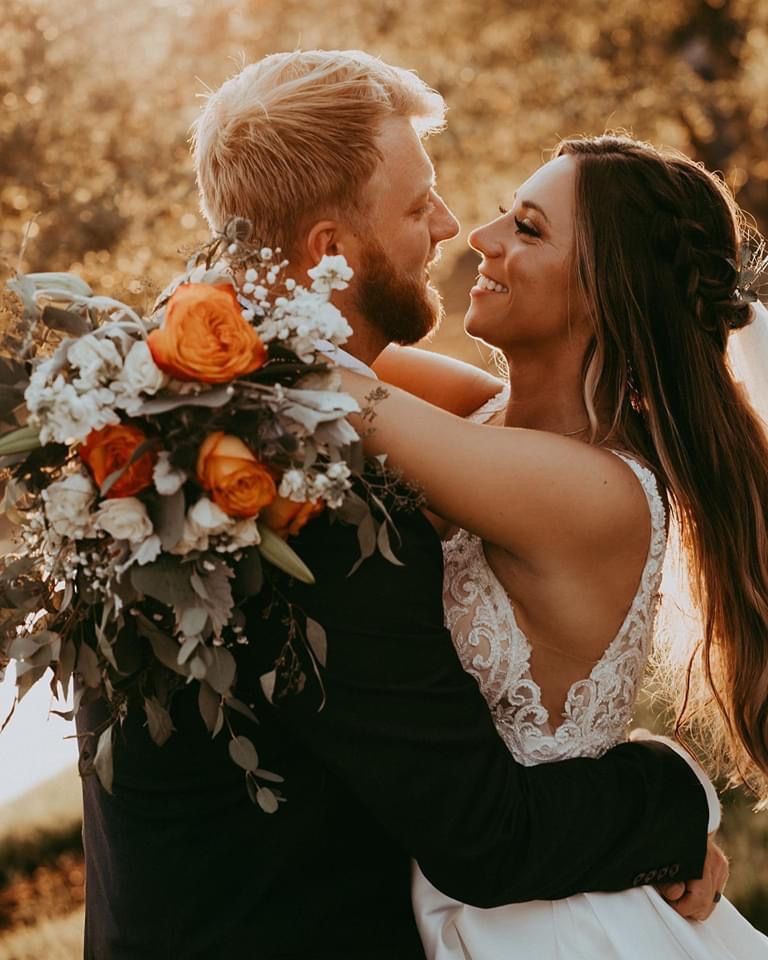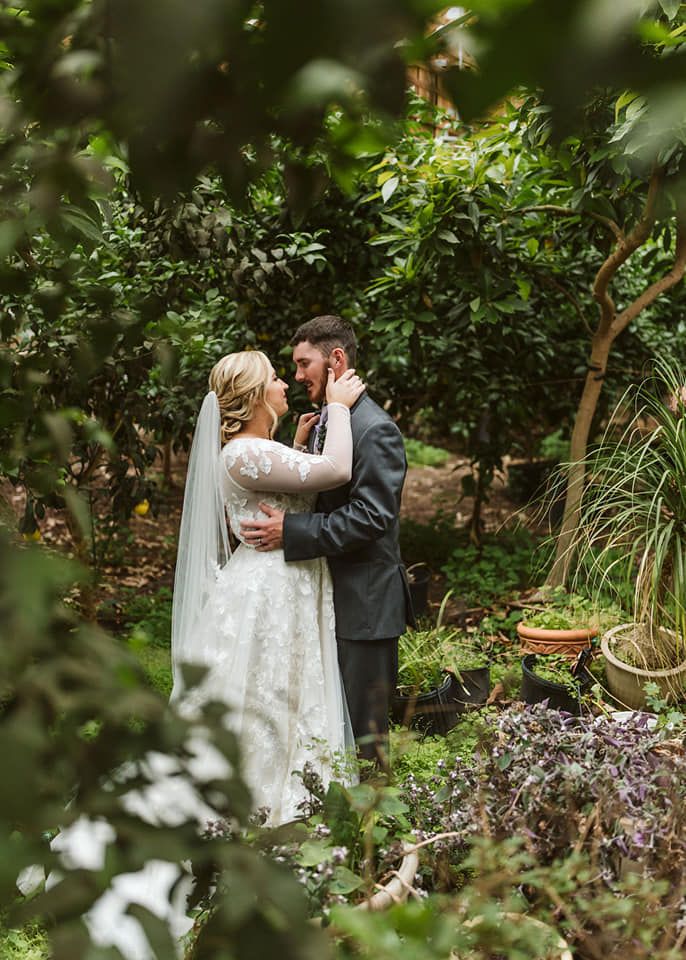 But do you want just a venue, or are you looking to create a dream rustic wedding at a venue that hosts intimate weddings and offers outdoor reception/ceremony space options, has versatile space options, and all-inclusive packages?
If you're looking for a beautiful venue that has plenty of event spaces to make your wedding come to life, Sandy Creek Farms is a great wedding venue option for you.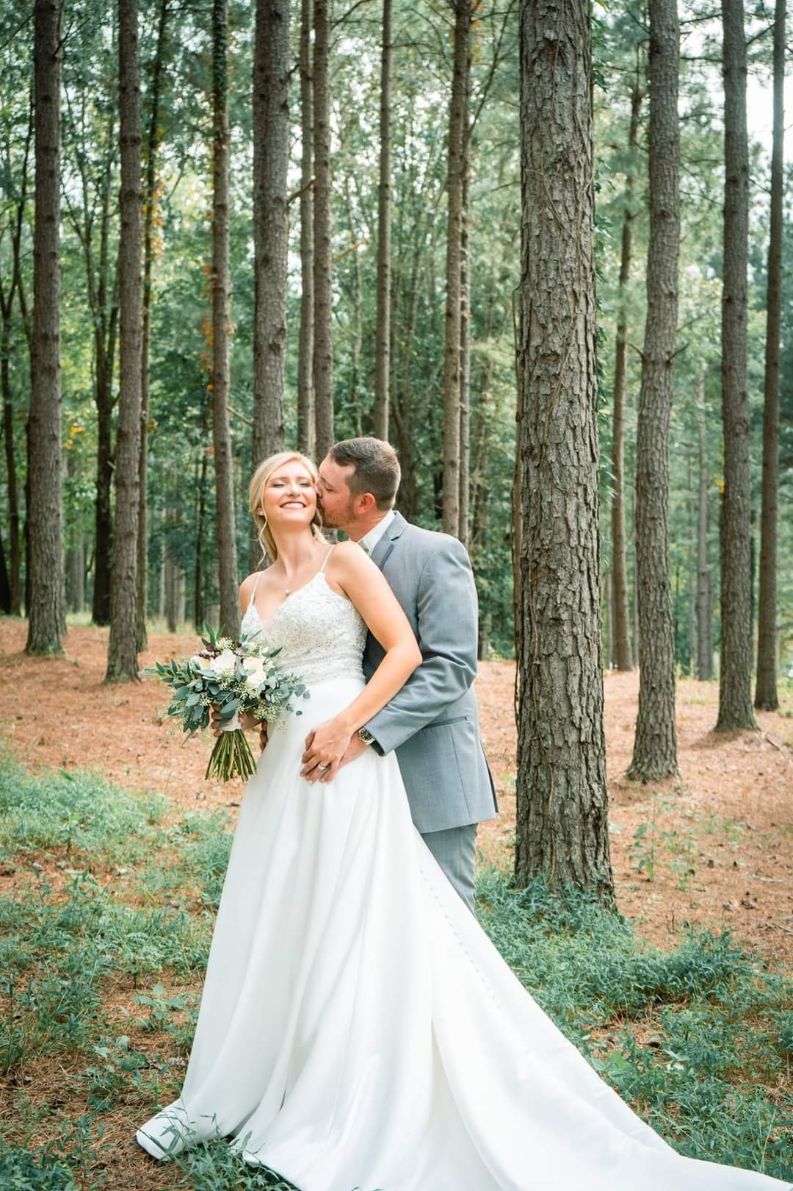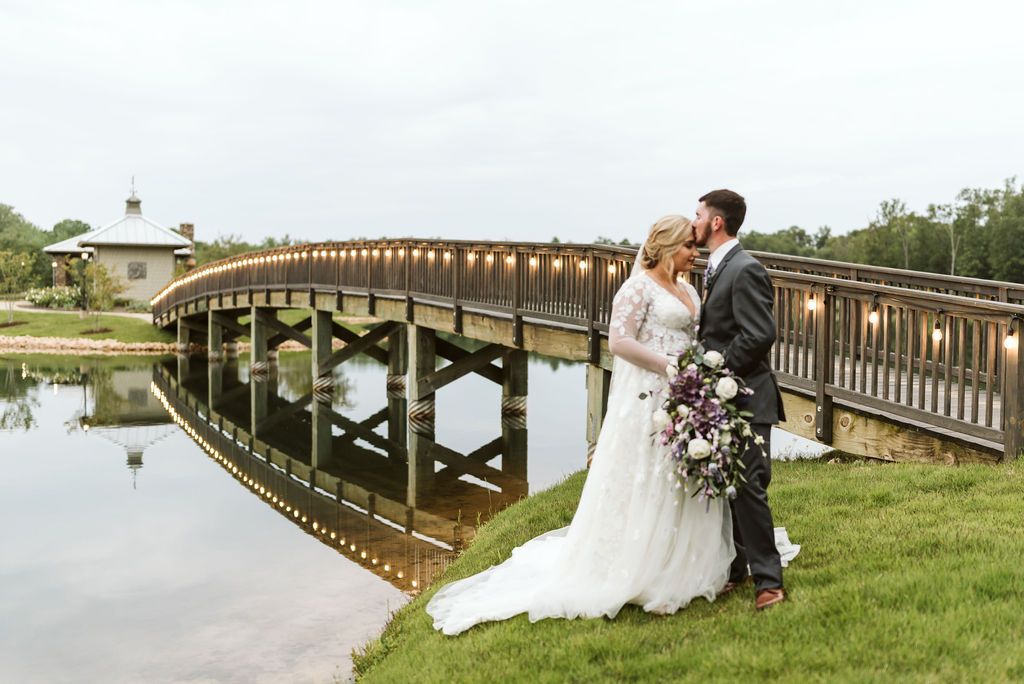 The most unique wedding venue in Tennessee
Sandy Creek Farms sits on 430 private acres and includes an Island ceremony spot on a private lake. You won't find that at any wedding venues near Columbia TN
We offer overnight lodging as well in six cabins.
So even though it's only a 1hr 52 min drive from Columbia, you can stay the night with your guests and family members if you don't want to drive home :)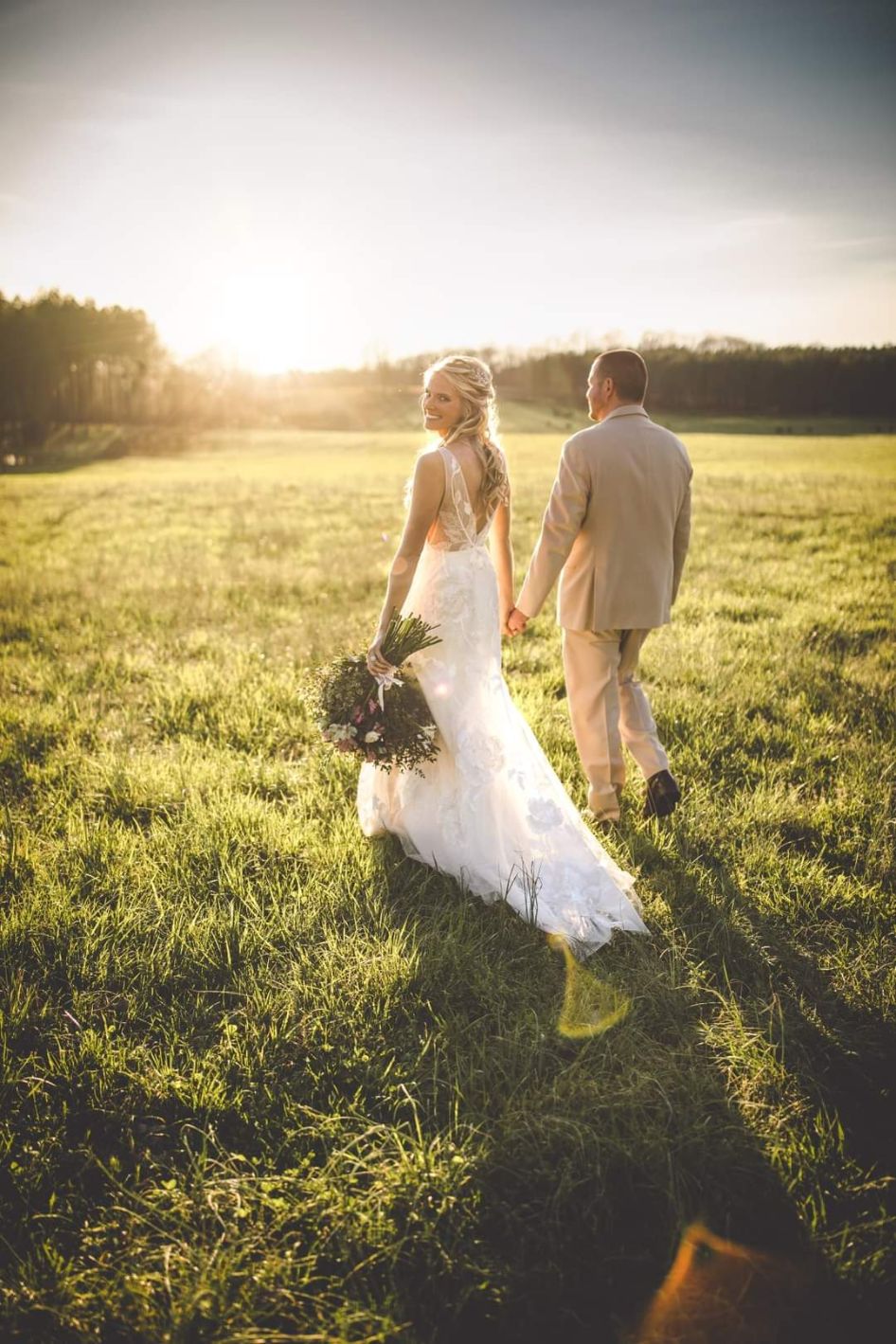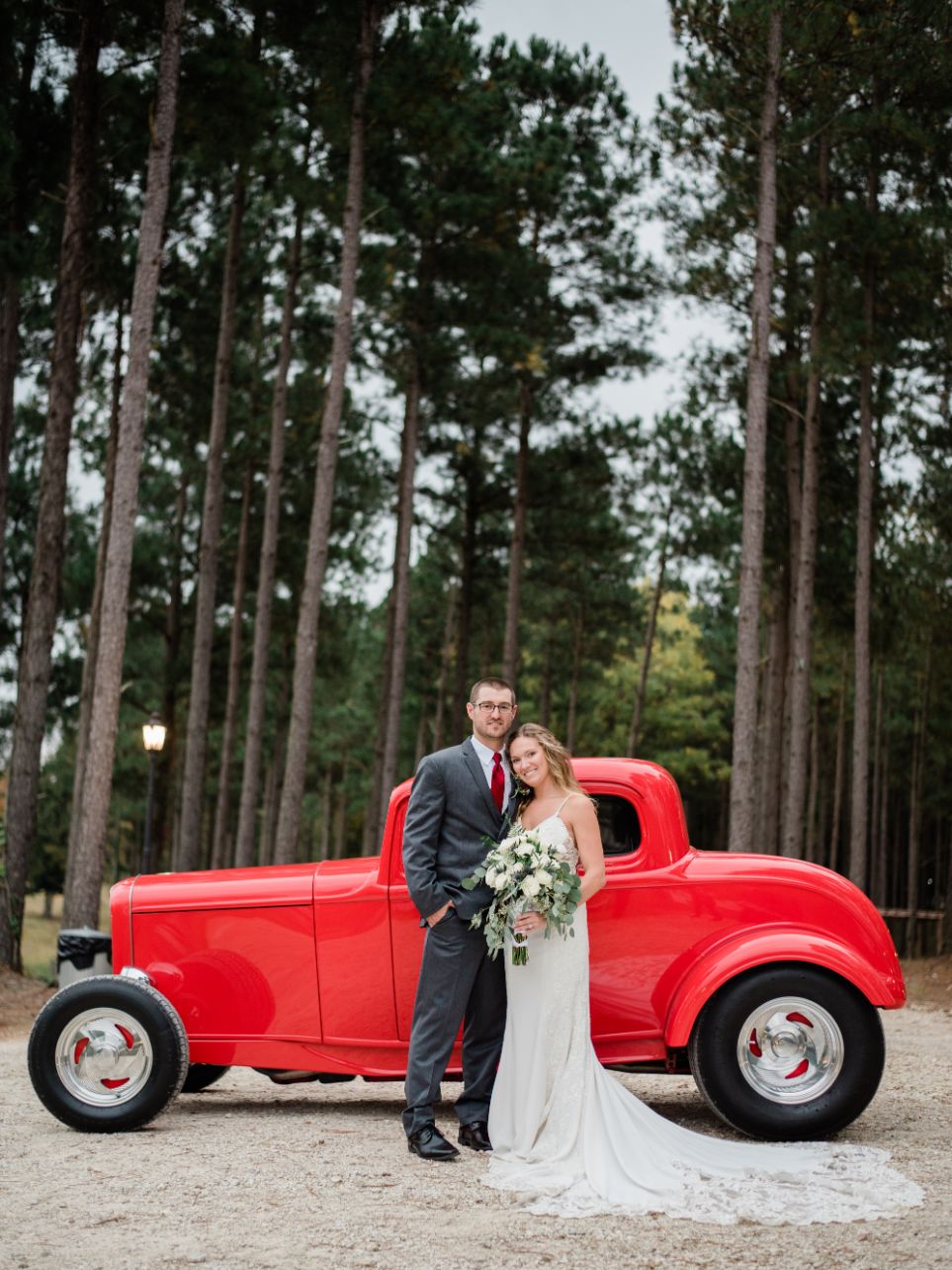 Our picturesque setting wedding venue offers:
430 acres with manicured forests, extensive landscaping, outdoor sculptures in Springville, TN
8 miles of hiking trails
Fish for bass and catfish, ride your ATV, and take a relaxing kayak tour in our 20-acre gorgeous lake
6 indoor and outdoor ceremony and reception options
6 on site accommodations & lodging options (pet-friendly) including a bridal cottage
Private island featuring a natural stone pavilion, underwater lighting, and a fountain – favorite wedding ceremony option!
Bridal suite and grooms room
On-site gym, guest laundries, and kitchen, and watercraft rentals
Beautiful photo opportunities
Flower gardens and a greenhouse for photo opps
You get to work with our venue manager, who acts as a wedding planner
Option to host your rehearsal dinner or other special event during your wedding weekend
Rustic venue feel, with southern elegance and all the modern amenities you'd want
Indoor options include a modern dining hall and a rustic updated barn (the Stables)
Beautiful decor options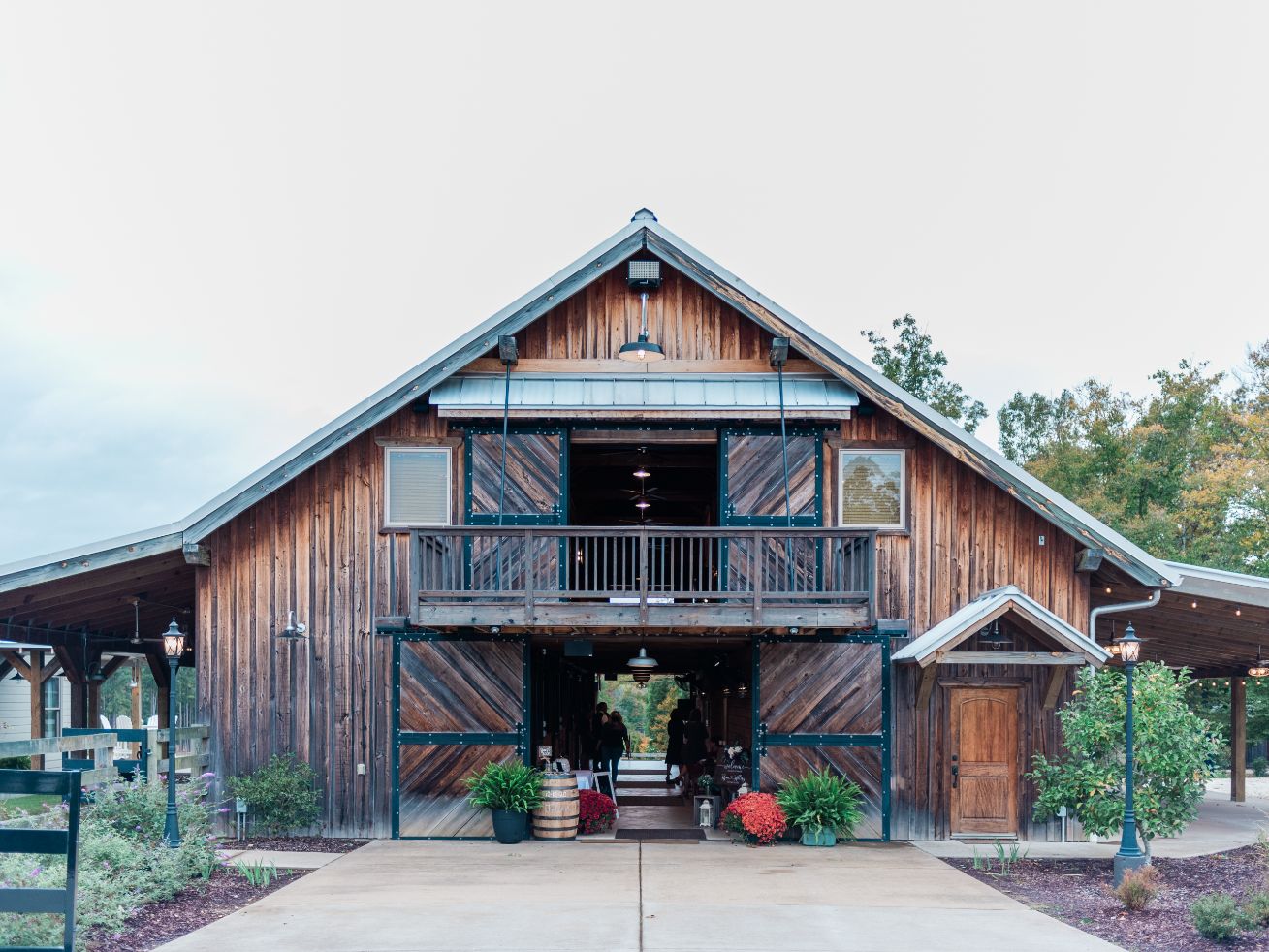 Should I look at all-inclusive venues in the area like Spring Hill TN and Nashville TN?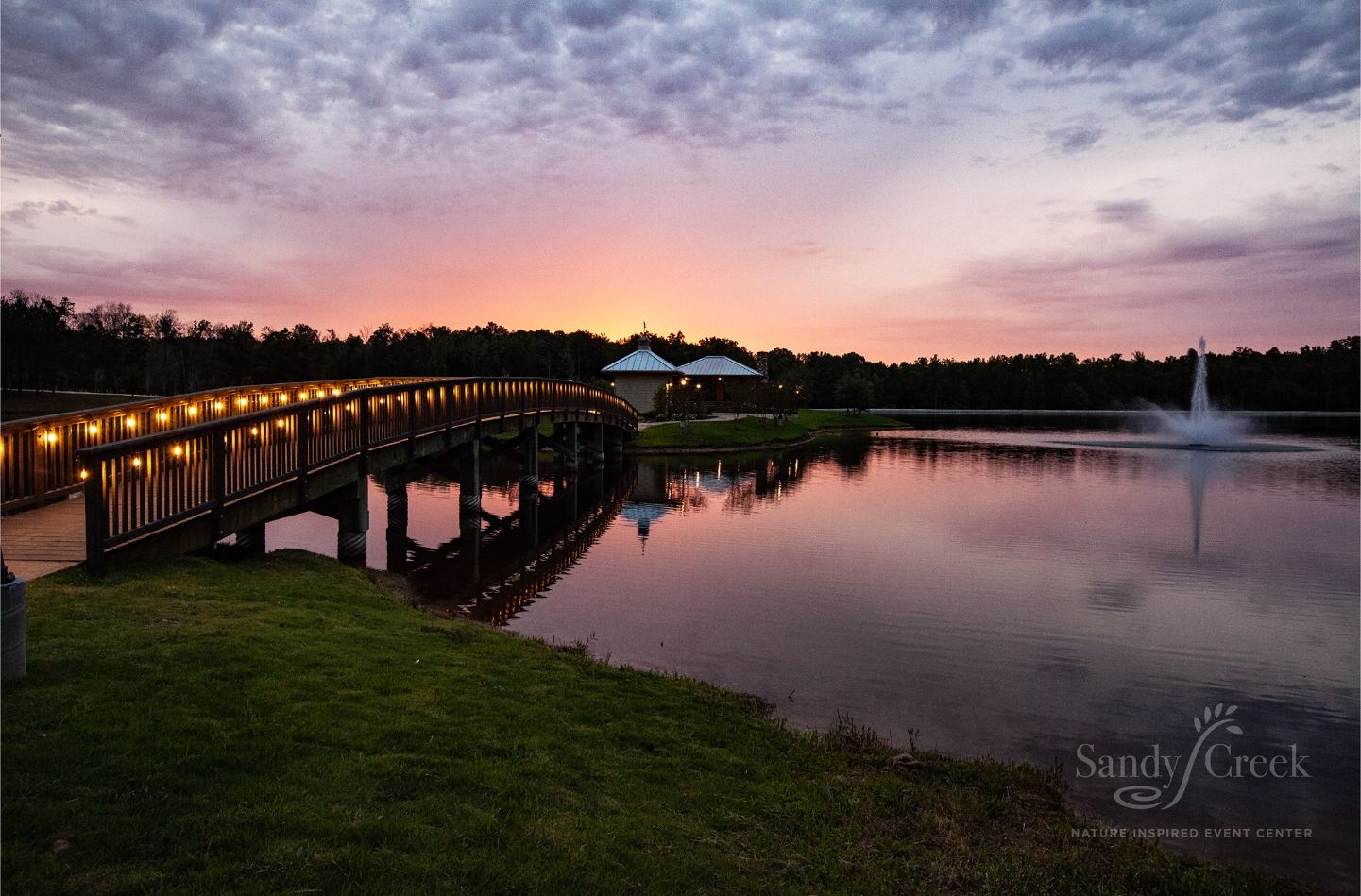 All-inclusive wedding packages typically cover a lot from decor to a wedding coordinator! Most packages are not truly all-inclusive, the meaning of course you'll still be paying for wedding invitations, your bridal shower, etc.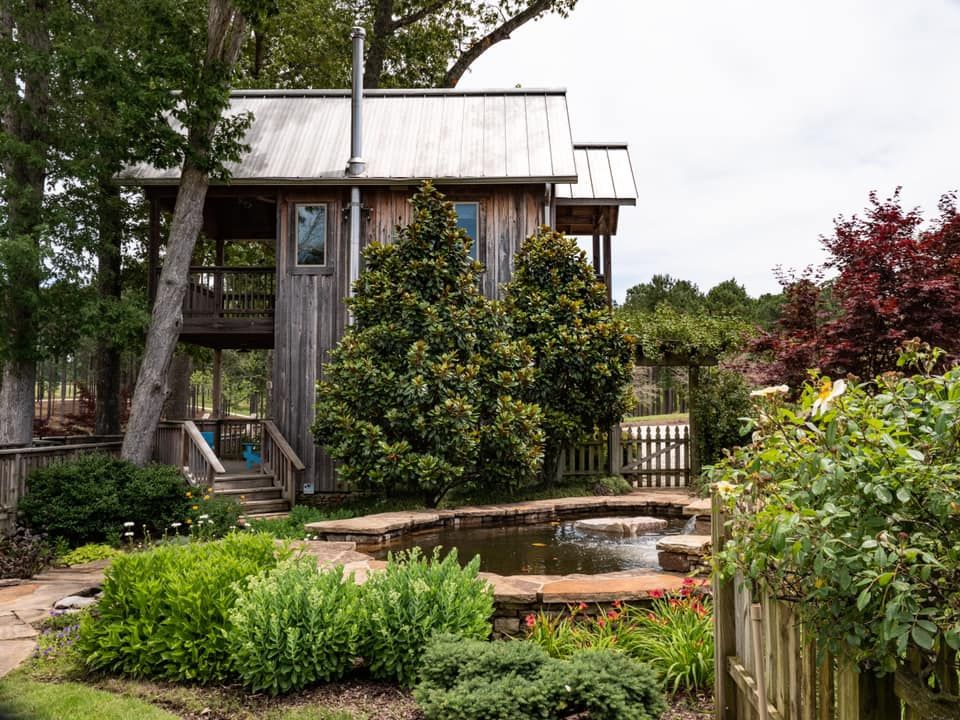 BYO Vendors to Sandy Creek Farms
In fact, many venues give their clients a list of preferred suppliers including caterers, florists, and other decorators. Sandy Creek Farms is no different; we don't want to lock you into certain vendors, so we allow you to bring your own vendors, and also have preferred vendors to match your unique style.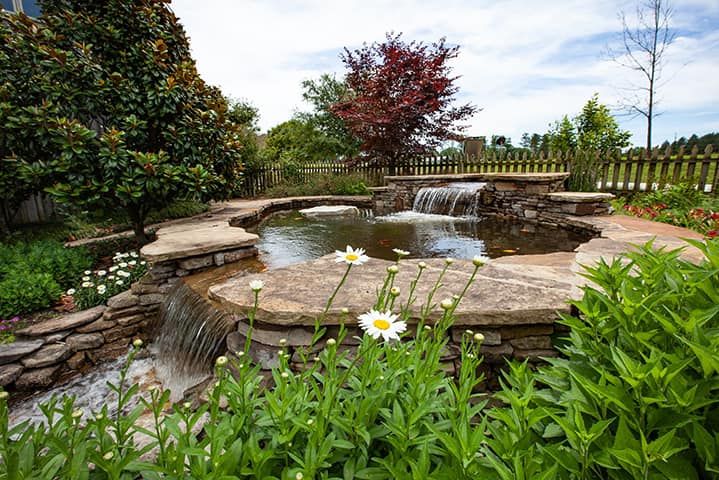 It is important to note that all-inclusive packages are usually best for smaller weddings (under 100 guests).
If you're planning a much larger wedding, an all-inclusive package may not be the best option. When planning such a large event it is important to consult with professionals who can help ensure your day goes off without a hitch no matter what.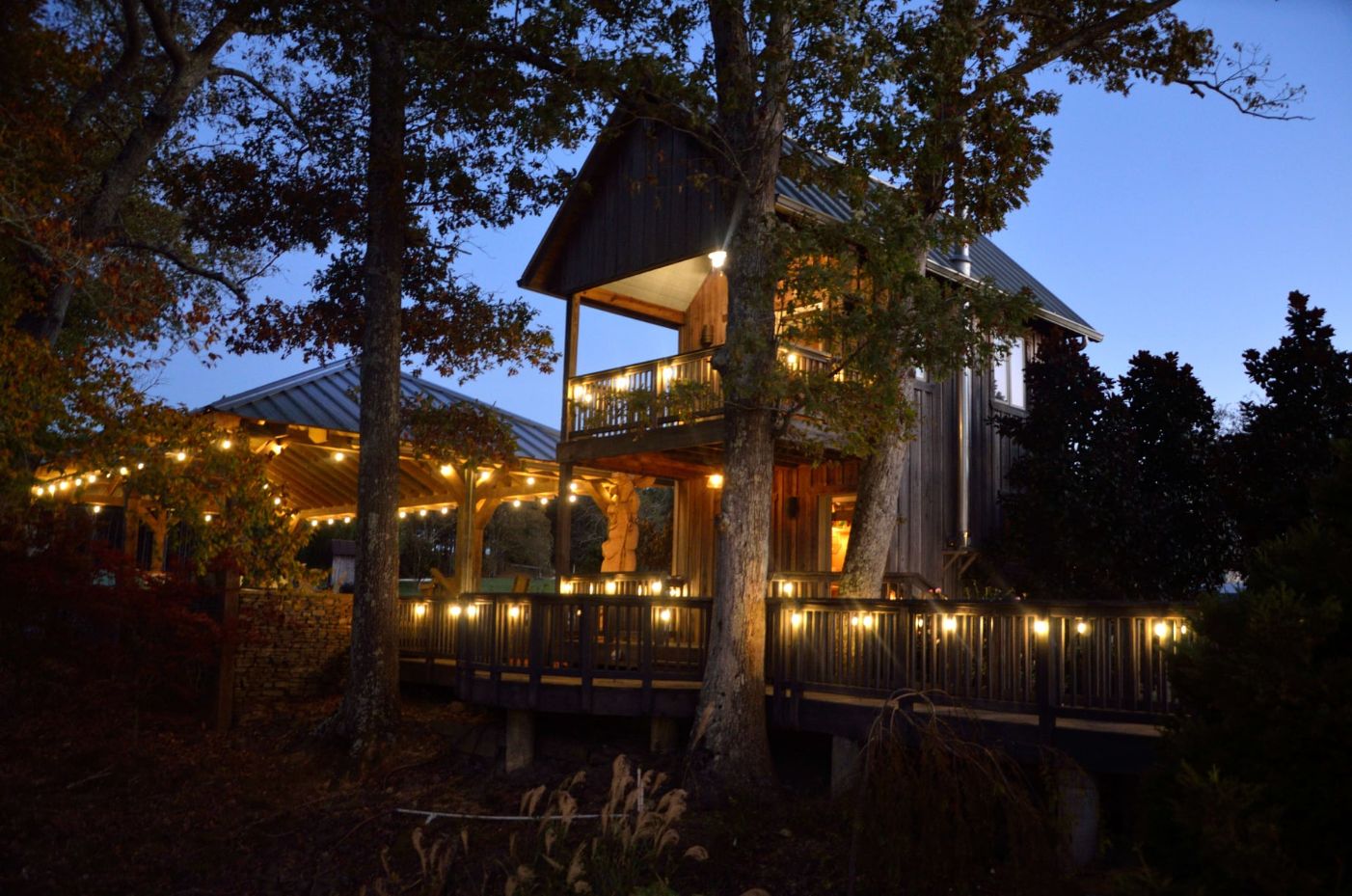 If you're having a large wedding, hire a wedding planner.
Larger weddings require hiring a team of professionals who have the skills needed to pull off an amazing event.
But if you have limitations and a smaller budget, it can be beneficial to use an all-inclusive wedding package.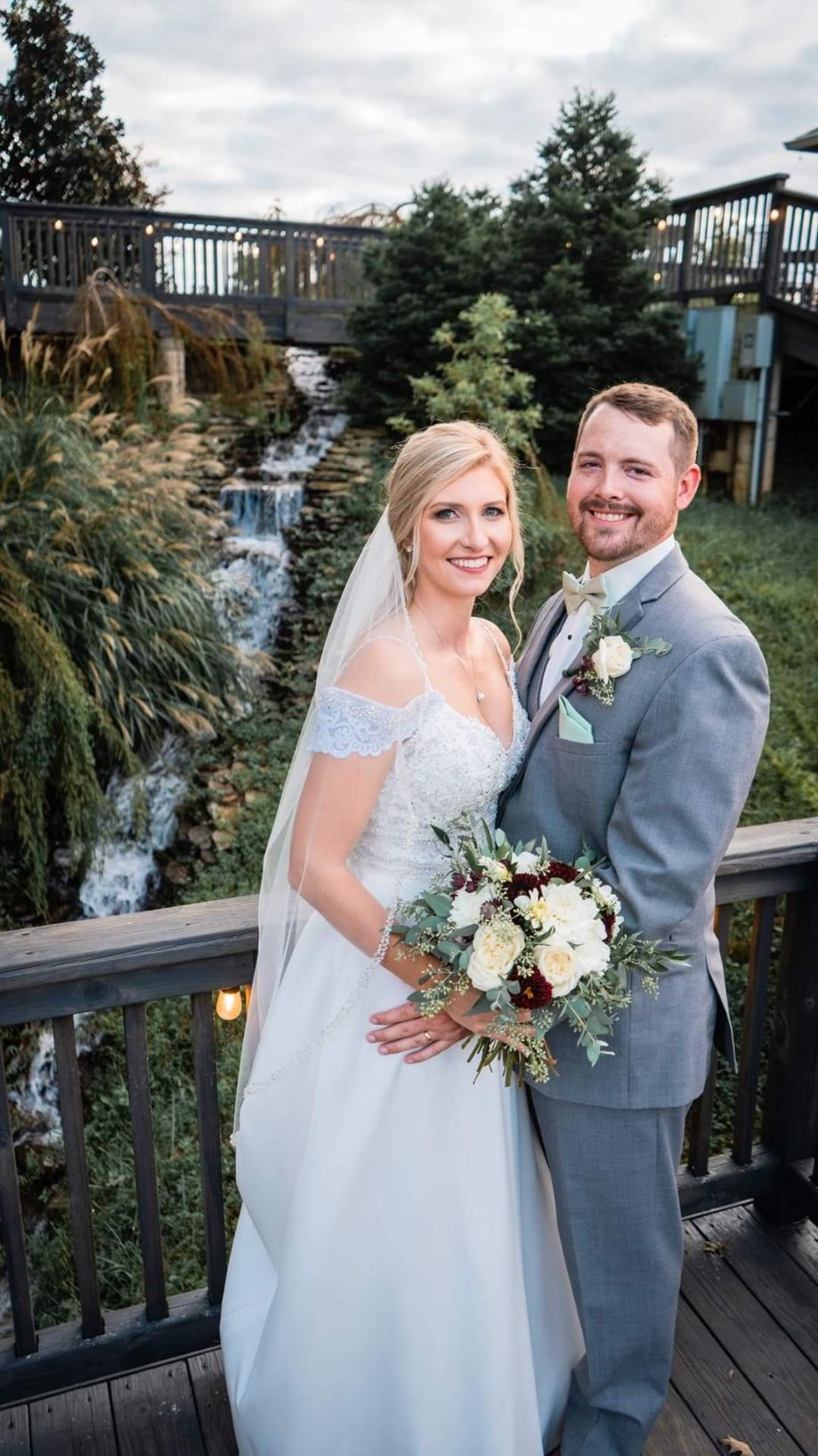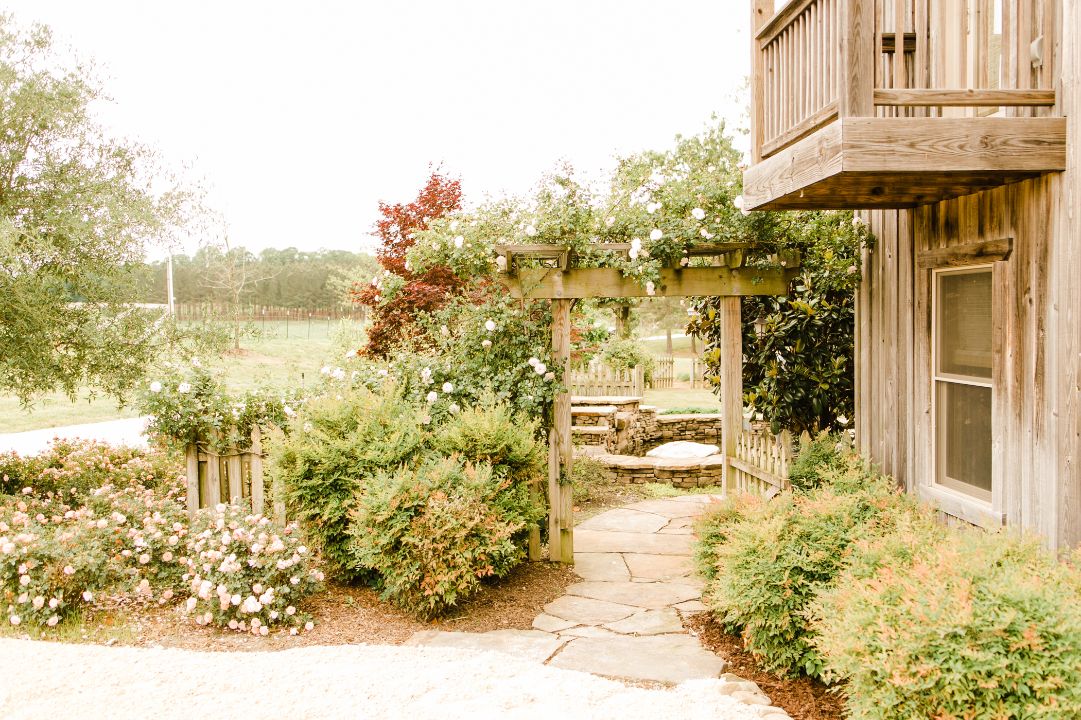 What to look for when researching all-inclusive venues
When viewing potential venues/venues in person, keep in mind what is included with their packages and whether or not that includes everything you want.
For example, some venues provide food and drink but the cake they provide may not be up to par with what you exactly want, so you will need to add on a baker yourself. That's why sometimes a more inclusive package isn't a great option for you (ones that include catering, etc.)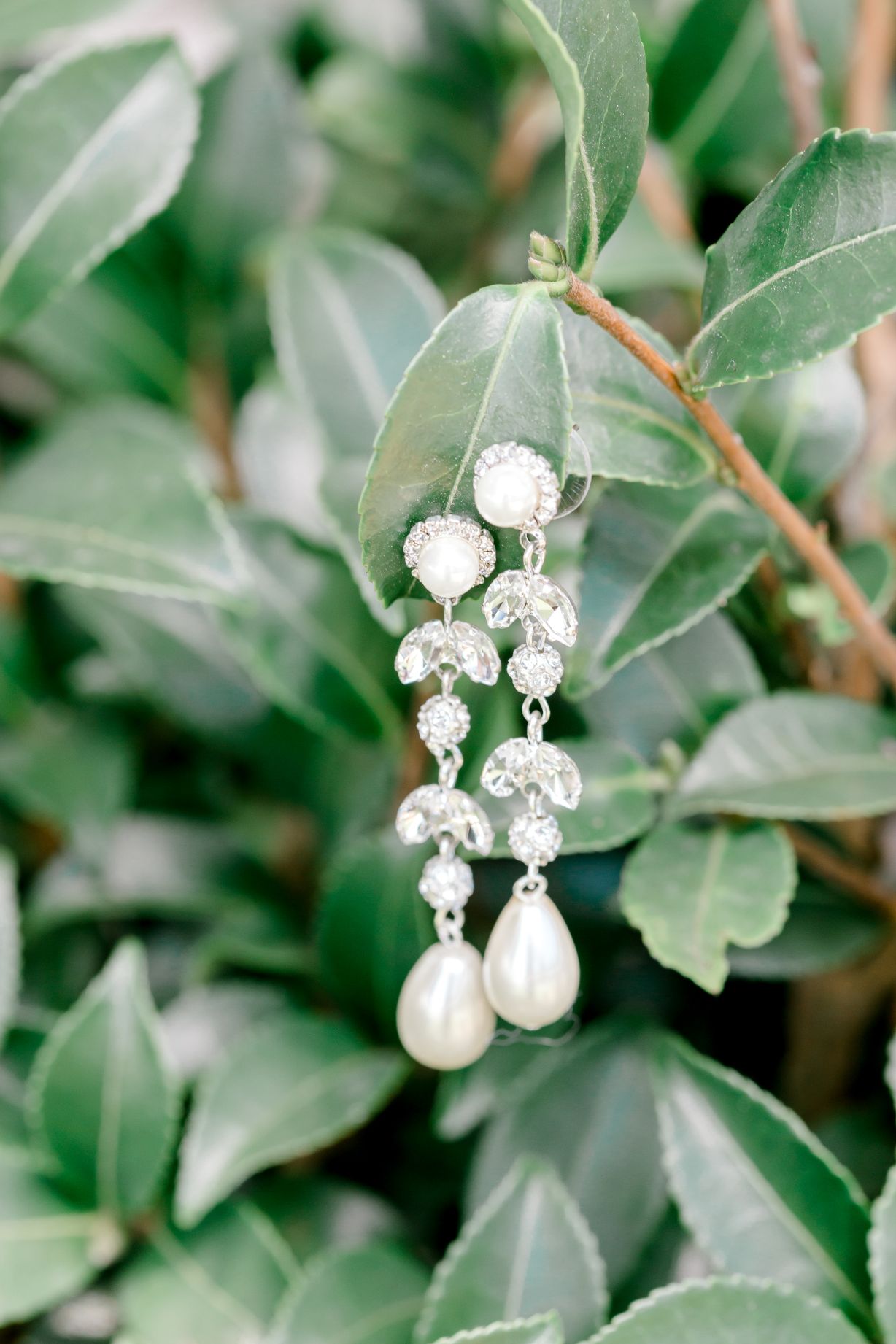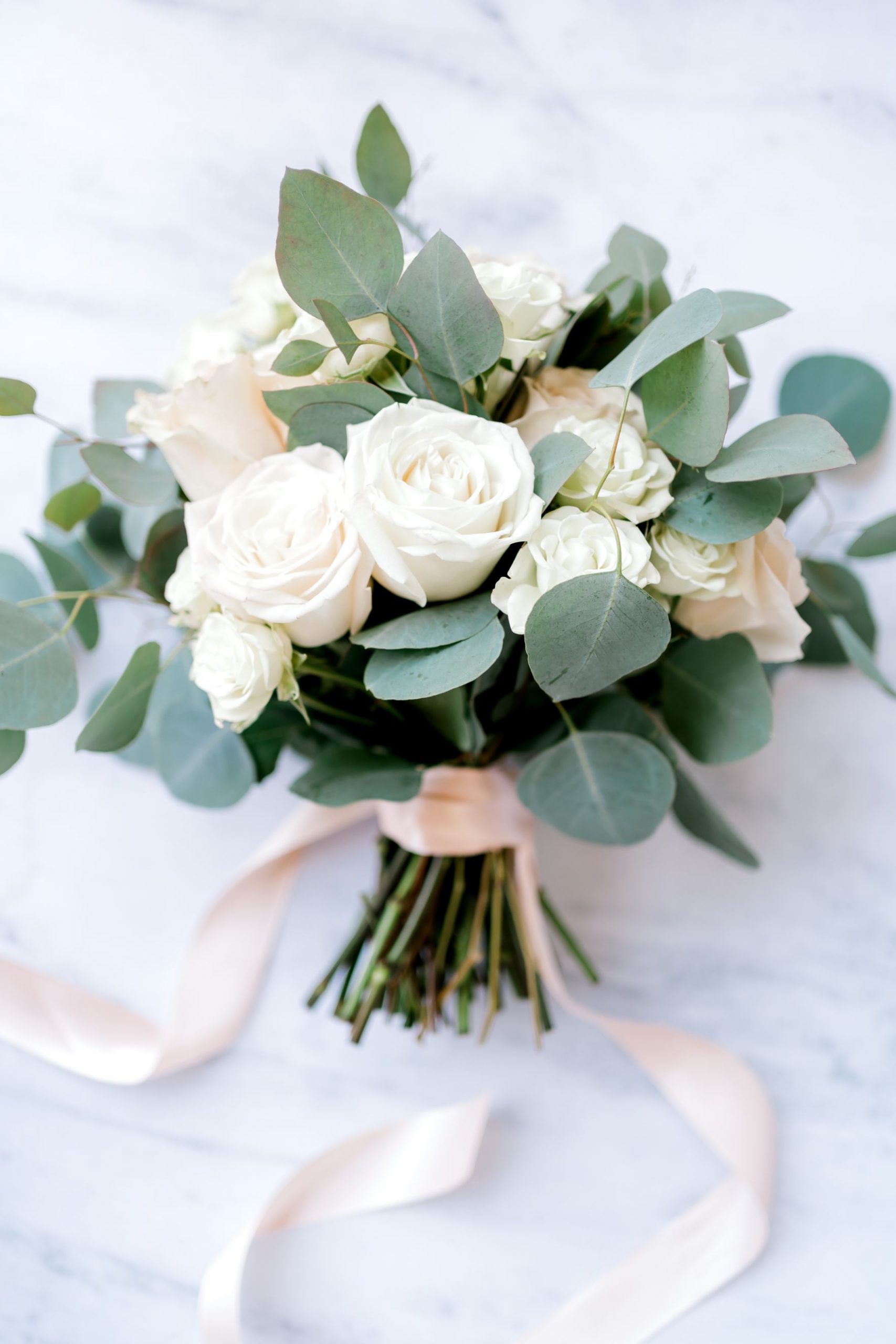 Customize your wedding to perfection
If you want a custom wedding without being locked in, hiring your own vendors with the help of a wedding planner is the way to go!
Have some peace of mind
For many couples, an all-inclusive wedding package provides them with peace of mind and helps them stay within their budget. If this sounds like something you might want to consider, look at local venues and determine if they offer this type of package.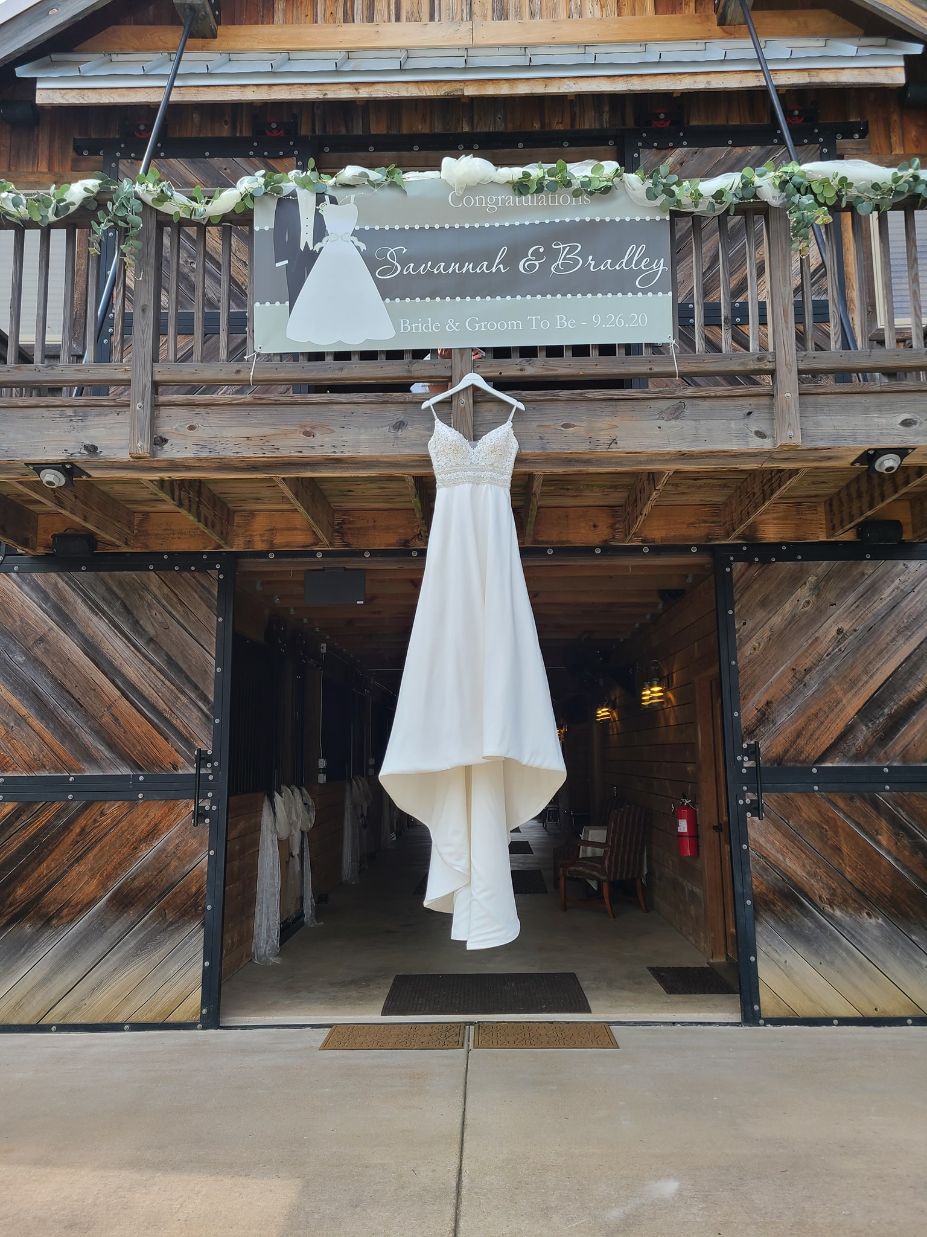 Many couples choose to work with these packages after they have settled on a certain venue because they know exactly what's included- and usually save money in the process.
Researching different venues in your area will give you an idea of what else is included with their packages.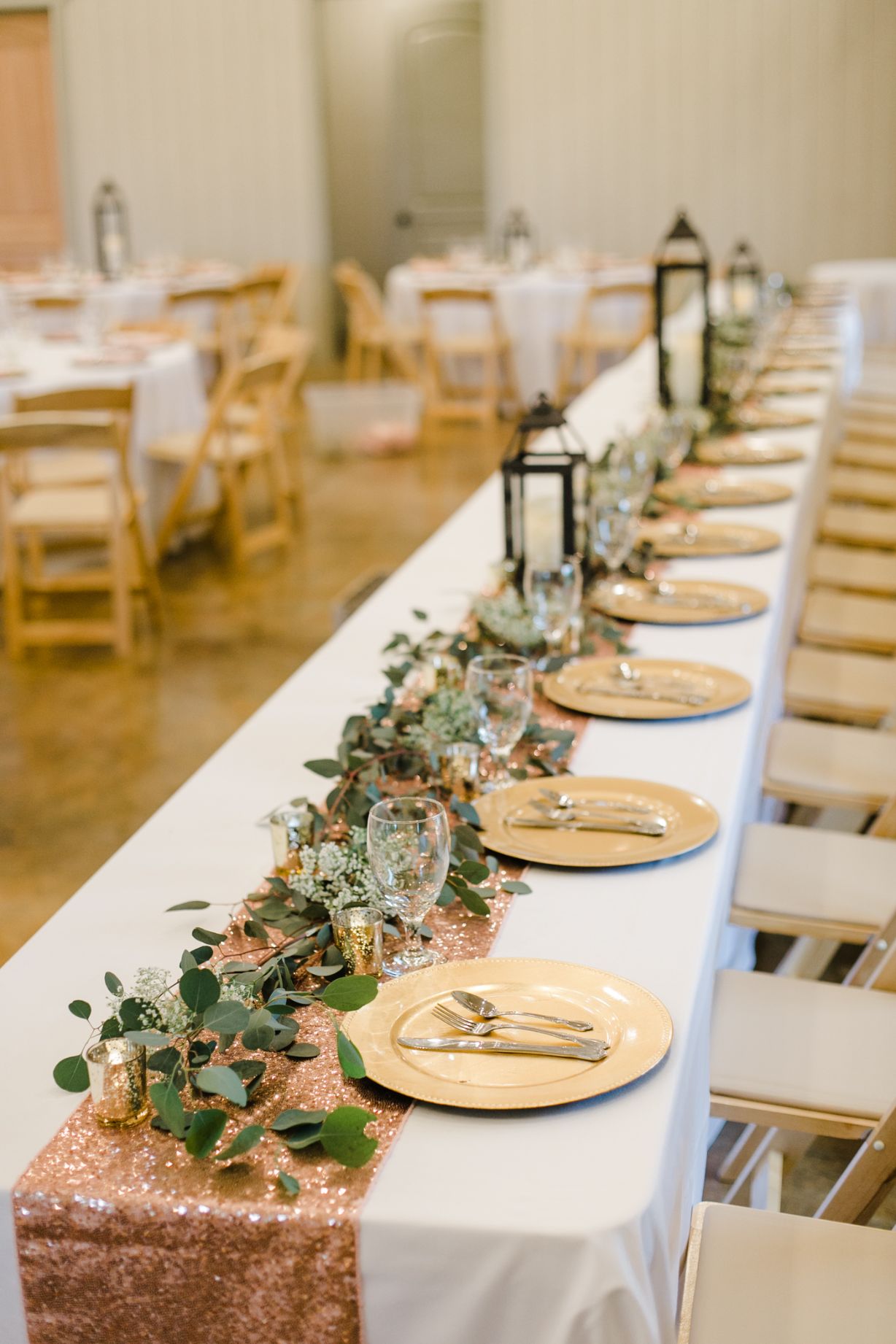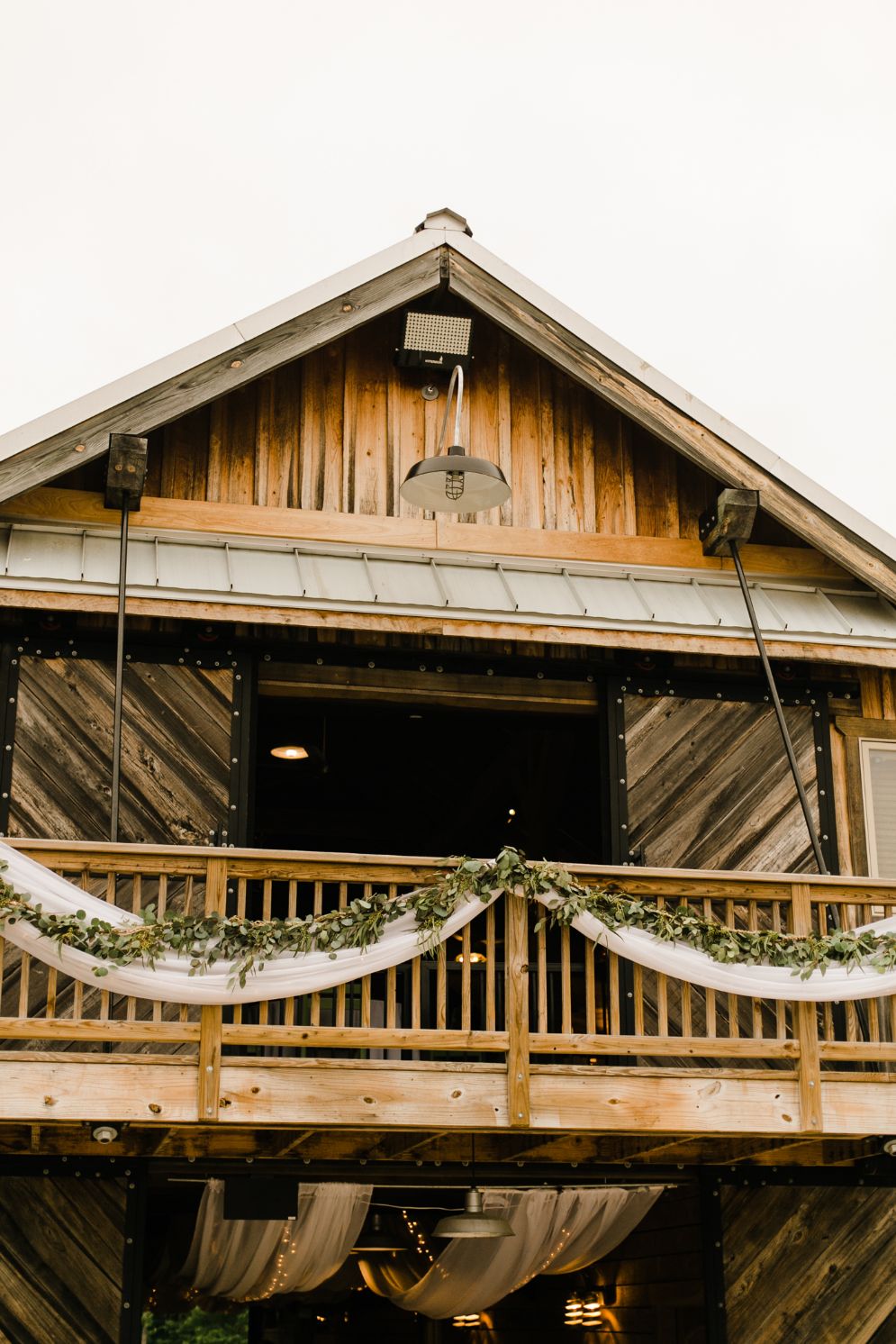 Make sure you hire professionals to build your decor, cake, and flowers- not included in most all-inclusive wedding packages!
Often these packages also provide a discount if you book within a certain time frame.
It's important to note that many vendors will require deposit payments for weddings so be sure to find out whether or not this is required when booking your package at the venue.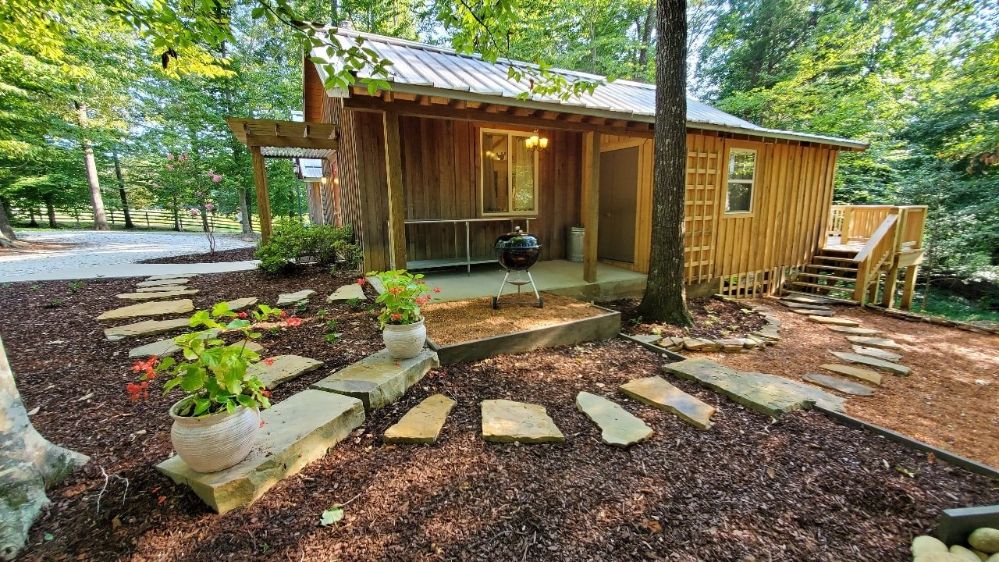 For many couples, an all-inclusive wedding package provides them with peace of mind and helps them stay within their budget. If this sounds like something you might want to consider, look at local venues and determine if they offer this type of package.
We hope this helps you narrow down your search for wedding venues! Don't hesitate to reach out if you need any more help :)
Filed Under: Bridal Showers, Wonderful Small Town Feel, Perfect Wedding, Special Events
Here are some more types of venues in Tennessee.
There are many different types of wedding facilities and areas to consider when narrowing down your search for wedding venues in TN – such as mansions, rustic weddings, country clubs, downtowns, farms.
Specific examples
For instance, if you're really into casual weddings with a touch of southern charm, then a rustic/ranch/ venue would suit your needs well whereas those who love wine tasting deciding on a vineyard wedding site instead.
Likewise for couples that want an elegant banquet hall experience we recommend considering one of these wedding halls too!
The most important thing is finding what best suits both yourselves and whoever will come along to celebrate this day with you; so no matter which way round it feels like everything is going according to plan!
For example, downtown event space wedding venues in downtown areas are a great venue option for those couples who want to find a space that is close to the Country Music Capital and wants an industrial vibe instead of a rustic, relaxed vibe.
Considerations for a summer wedding in Tennessee.
The summer weather in Tennessee can be unforgiving. In Nashville, temperatures reach up to the nineties and are accompanied by high humidity. This means that wedding festivities that are outside may make all your guests feel hot and sticky!
On a more positive note, there's plenty of sunshine in Tennessee during the summer months! Make plans for an indoor and outdoor wedding – an outdoor ceremony followed by an indoor reception hall.
Summer wedding flowers: Pansies, daisies, ranunculus, and roses are some of the most popular wedding flowers in Tennessee
Summer wedding colors: bright reds and oranges to compliment the vibrant summer blooms. The wedding color palette can be made to match your wedding theme or simply complement your venue.
Summer wedding dress: wedding dresses for the summer wedding should be light, breezy, and easy to move around in.
One of the most popular wedding dress styles is a wedding gown made from chiffon or silk that flows elegantly on your body.
Considerations for a Fall wedding in Tennessee.
The Fall weather in Tennessee will make for a gorgeous, crisp wedding. Fall venues in Tennessee are perfect for those who want to
get married outside but worry about the humidity levels.
Fall wedding flowers: There is no shortage of vibrant, beautiful fall foliage that one can choose from when it comes to wedding flowers—maple leaves and ivy vines being a few examples. Add some oranges and reds into your color scheme to complement the outdoors.
Fall wedding spaces: The rustic charm of a barn wedding, the warm comfort of a cabin wedding, or the luxurious elegance of an outdoor wedding pavilion.
Fall wedding food: Serving hearty dishes like roasted butternut squash and cornbread chicken chili will keep guests full through dancing.
Considerations for a Spring wedding in Tennessee.
Springtime in Tennessee is a beautiful time to have your wedding. The trees are in full bloom, the flowers are blooming and wedding colors seem to pop. The Spring weather in Tennessee is usually mild, with a possibility of some rain.
Spring wedding flowers: Spring wedding flowers are usually bright and colorful. Popular colors for spring weddings include yellow, white, pink, purple, or blue.
Wedding favors: A wedding favor that is appropriate for Springtime in Tennessee might be honeycomb candy (yellow), beeswax candles with a floral scent (white), or lavender chocolates.
Spring Tennessee wedding venue: The wedding ceremony could be held outdoors at a gorgeous event space! The reception hall might have windows that look out on green trees and flowers, which would make for beautiful photos.
Spring wedding dress: A Spring wedding dress should be light enough to wear outside and not get too hot. It could be a wedding dress with sleeves and flowers or lace.
Considerations for a winter wedding in Tennessee.
The winter weather in Tennessee is not typically that harsh. The coldest months are January and February with average lows in the 20s or 30 degrees Fahrenheit, but there is still a chance for snowfall during these months. Tennessee wedding venues have to be prepared just as any venue would need to prepare when it comes to winter weather conditions such as ice on walkways and entrances.
So when you're searching for spaces for your big day and thinking about having a winter wedding, be sure to ask how they handle inclement weather.
Winter wedding flowers: In the winter months, wedding florists may have to source their flowers from further away and if you want specific flowers, they might not be available.
Winter wedding attire: Along with keeping warm, you should keep yourself bundled up when it comes to winter weddings because of how cold they can be. You may want to consider wearing long sleeves or even gloves if possible.
Consider your style, elements, and vibes.
Elements like natural light, southern charm, an elegant barn, vibes, landscaped outdoor spaces, and a bridal suite/ready room will all affect your decision-making when searching for Tennessee venues.
If your celebration is going to be formal or has many different elements that require space, it might be helpful to look at rustic venue spaces. You'll need somewhere where all of your loved ones can fit!
Consider how the architecture affects your style and desired ambiance.
Venues with unique architecture are always interesting and could make an excellent backdrop on the wedding day, such as a historic mansion. Plus, many offer gorgeous views: waterfalls or rolling hills.
These venues provide really fresh perspectives as well – maybe even overlooking a bell tower. But if you're looking for something specific like a bell tower or elegant chandeliers, you might reach out to a wedding planner.