The Pines Ceremony Area Enchanting Forest Wedding Venue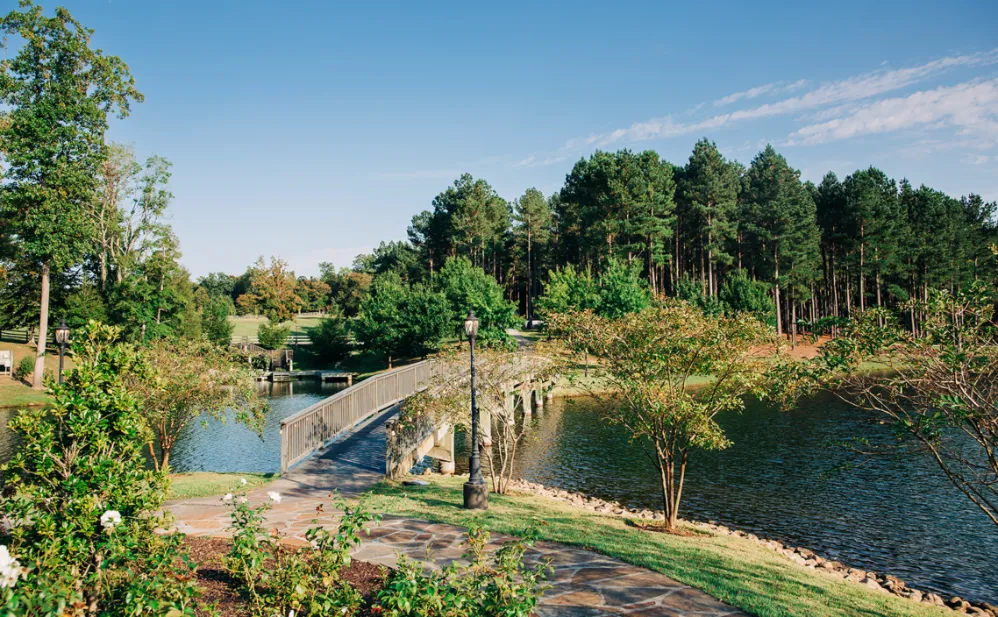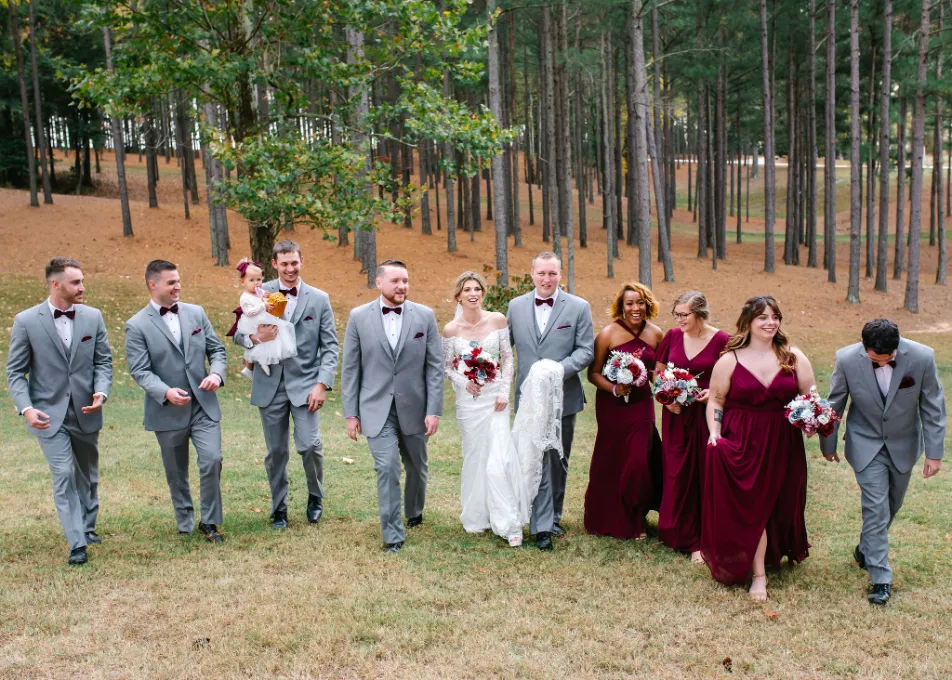 Sandy Creek Farms Wedding Venue | Paris, TN
Sandy Creek Farms is one of the newest wedding venues in Tennessee. It's also the only wedding venue with a private island and dozens of acres of Pine forests.
It's definitely one of the most gorgeous woodland wedding venues. The most recently completed ceremony site, the Pines, is in the pine forest, complete with a cedar arbor and seating capacity of 350. The Pines venue has a cedar arbor, picturesque post lamps, and a battery-powered Bluetooth speaker system.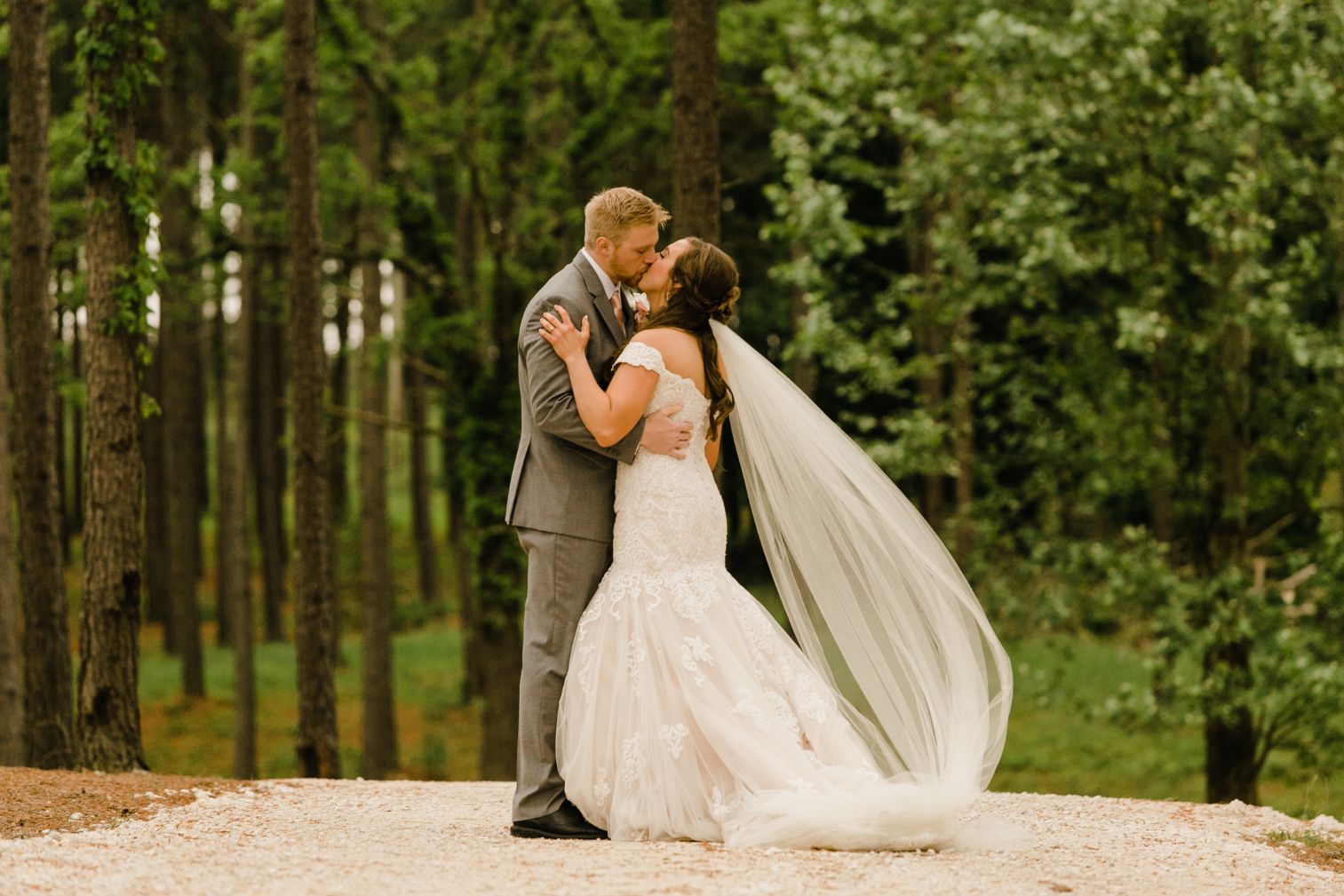 This all-natural site overlooks the 20-acre lake and is a gorgeous forest wedding venue. This outdoor venue is one of our wedding couples' favorite outdoor spaces, making for the most gorgeous wedding photos. Well-manicured pine forests line the lake's edge.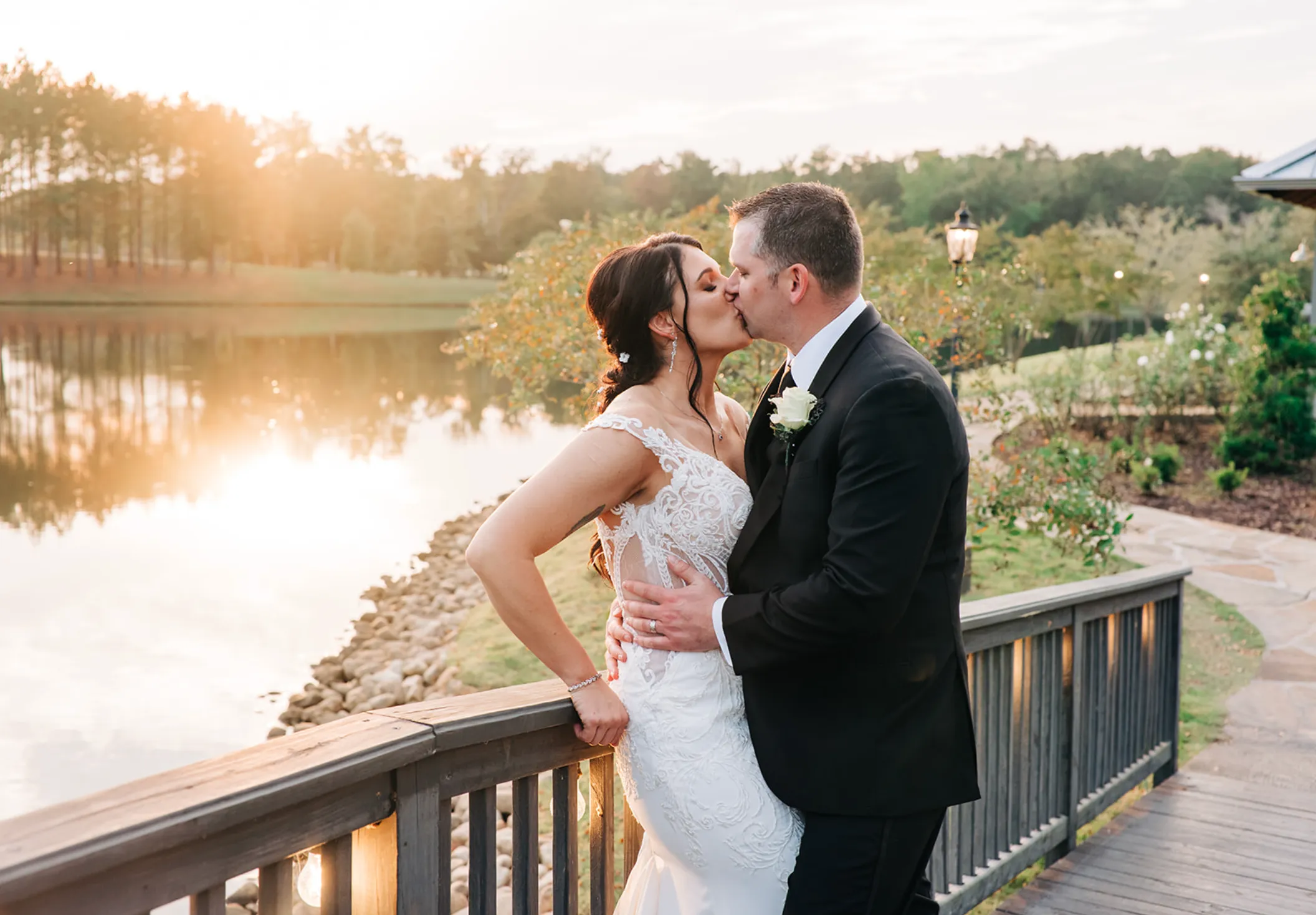 The venue boasts open fields and isolated areas along the lake's edge and throughout the property to exchange vows, regardless of the type or size of wedding celebrations or ceremonies. Perfect ceremony sites for a weekend getaway or to match any woodland or nature-inspired wedding themes.