The Newest Tennessee Wedding Venues: 6 New TN Wedding Venues
Our six wedding venues in Tennessee sit on 430-acre private acres
Welcome to Sandy Creek
Providing a comfortable, rustic setting for your celebration.
As one of the newest and most premier Tennessee wedding venues, we embody the natural beauty of west Tennesse and the comfortable elegance that you deserve for your wedding or special event. Our vision of creating one of the most picturesque Tennessee wedding venues began with the acquisition of 400 acres of gorgeous rolling countryside over a decade ago. Since then, we've lovingly expanded our property to include six overnight accommodations & over six ceremony areas – including our popular private Island.
If you'd like to get in touch, fill out our contact form or call 731-333-9779. "They went above and beyond to make our wedding weekend so perfect. The event center is breathtaking and our guests were blown away at how beautiful the wedding venue is." – Kelsey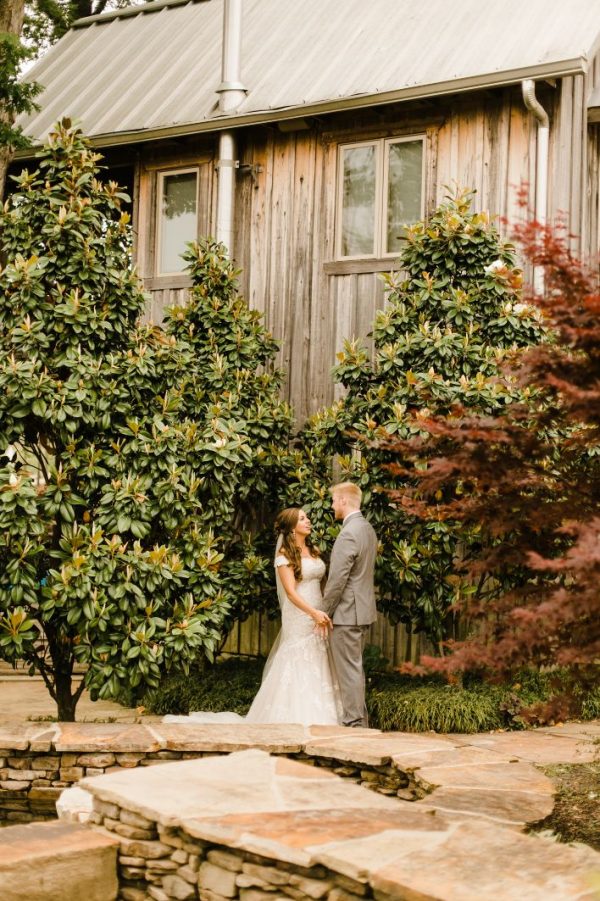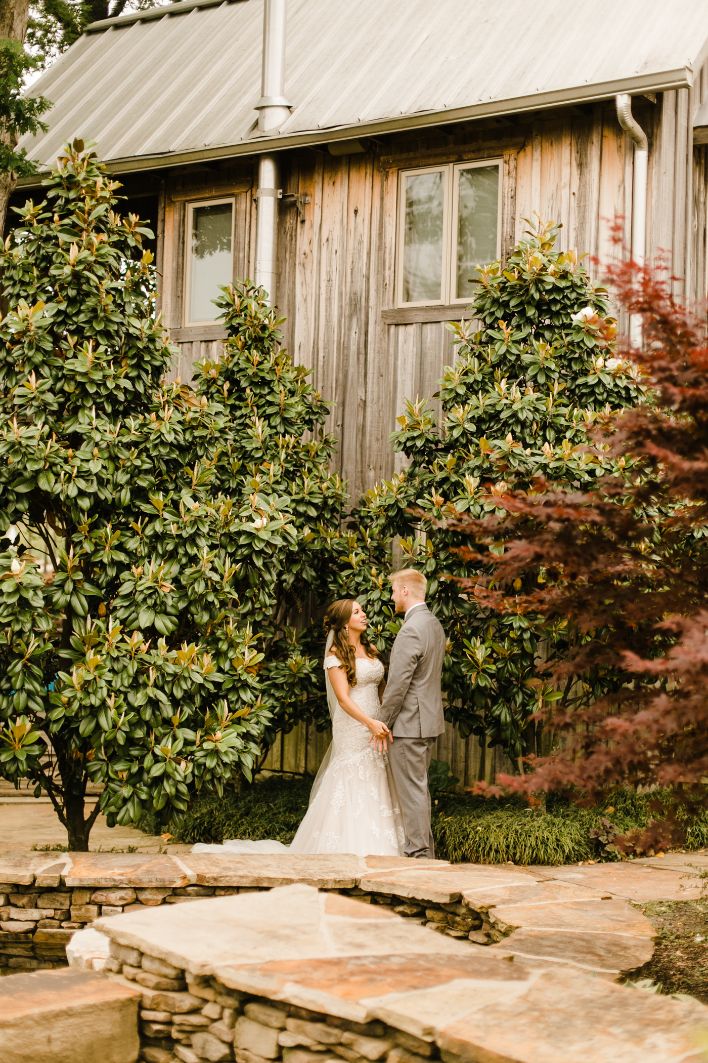 your dream wedding experience starts here
Our Springville, TN wedding venue boasts expansive outdoor spaces and exquisite indoor spaces including multiple ceremony and reception locations, beautifully appointed bridal and grooms suites, and state-of-the-art overnight accommodations. Let the panoramic views of nature, warm hospitality, and inviting indoor spaces paint your dream wedding day.
INDOOR & OUTDOOR WEDDING VENUES
Step onto an outdoor covered patio with lakefront views– perfect for intimate weddings.
Sandy Creek's Benefits
FROM HIKING TRAILS TO FISHING & BOATING
benefits to staying here
With over 400 acres of beautiful rolling hills, lakes, creeks, and swamps, there is plenty to see and do here at Sandy Creek. We pride ourselves on balancing our event activities with the property's bountiful natural beauty. Structures and landscaping have been installed to harmonize with the native habitat.
walking & hiking trails
We have over ten miles of walking and hiking trails and gravel roads on the property. While you're on your walk, you might notice that there is bountiful wildlife on the property for you to admire. Trails range from flat and rolling, to hills and marshes. The property offers bridges and boardwalks to help you cross water and marshes.
One of the Newest Wedding Venues in Tennessee
Your wedding at Sandy Creek Farms
On your wedding day, choose from six different beautiful wedding venues for your wedding ceremony and wedding reception. You and your wedding party can use our six overnight accommodations for your stay. Our wedding couples typically choose the Bungalows as their accommodation, as well as their bridal suite and groom's room. Wedding packages range from elopements to multi-day use (3-day) weddings.
Our island is a great fresh air outdoor space wedding venue and many of our couples choice for their wedding ceremony because it is such a unique setting.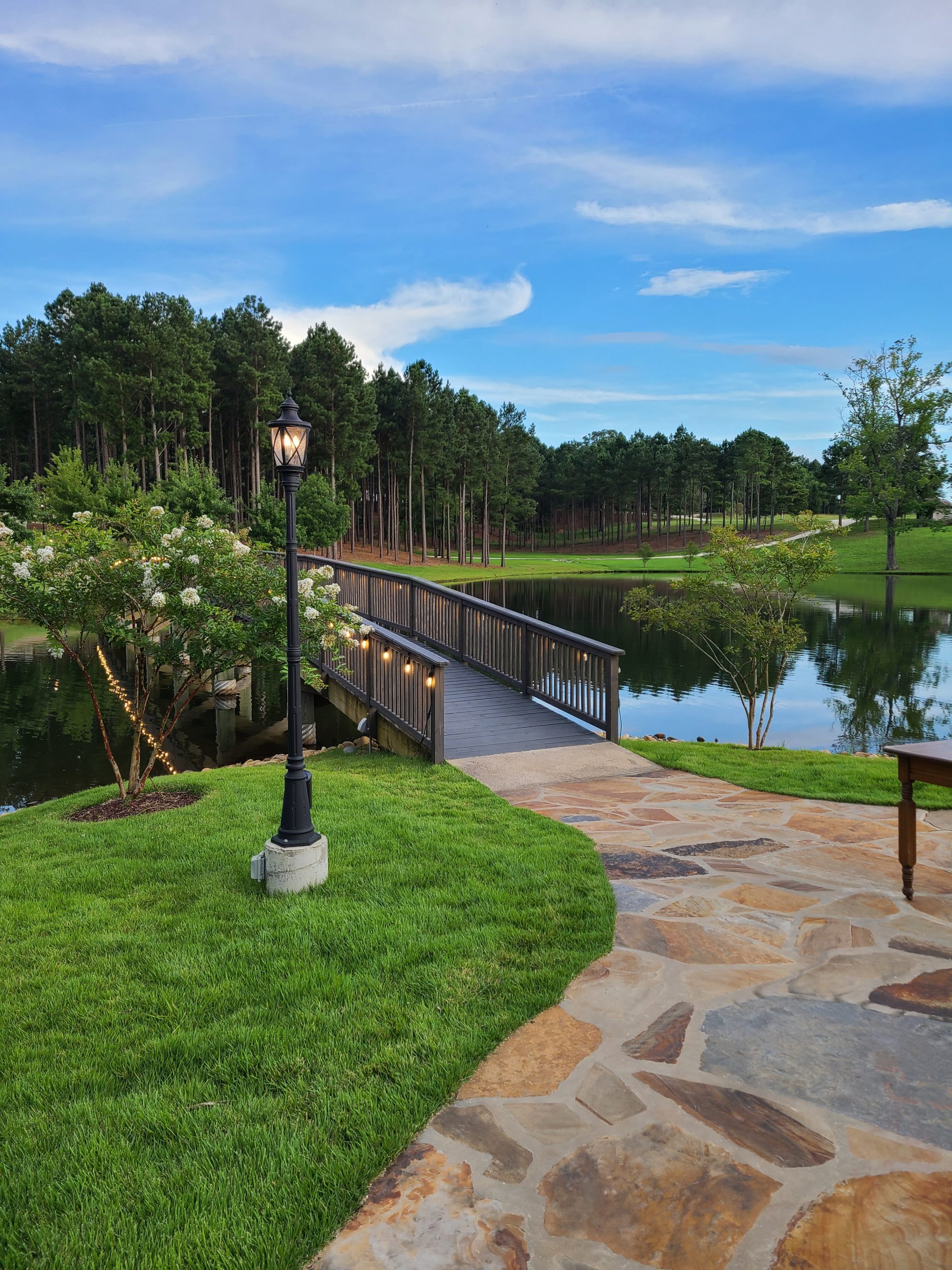 Have your ceremony on our island and reception at the Pavilion or the Stables
If you love an open space floor plan with lots of natural light, you'll love the Pavilion. If your idea of a perfect wedding venue for your reception is sophisticated rustic ambiance, remodeled horse stable with hardwood floors and exposed beams, then you'll love the Stables, our multilevel reception barn. Our complex host's insured vendors and has a caterer's kitchen.
The Perfect All-Around Venue
WHAT SETS OUR GREAT WEDDING VENUES APART
location
You don't have to do drive all the way to East Tennessee or the Great Smoky Mountains to find a gorgeous destination wedding and event venue if you're coming from Nashville. We have all the amenities right here in the beautiful countryside, whether you want a more contemporary setting or a rustic laidback vibe.
uniqueness
There are plenty of gorgeous downtown Nashville wedding venues, and other wedding venues in Tennessee, but none have over 430 private acres, a lake and island vista, rolling hills, outdoor fun, and botanical gardens for you to enjoy.
flexibility
Have the ultimate wedding experience. You can do more than a rehearsal dinner here! Host a brunch with your bridal party while the groomsmen fish or ride ATVs. If you hire a wedding planner, you can come up with a gorgeous wedding weekend on our property.