Dickson, TN, has a lot to offer when finding the perfect destination wedding venues. There are a variety of different places that you can choose from depending on your budget and what kind of atmosphere you are looking for. If you want something rustic and charming, plenty of options are available. There are also several excellent choices if you prefer something more modern or luxurious. No matter your taste, a venue near Dickson, TN, will be perfect for your destination wedding.
Here are some of the best places to consider: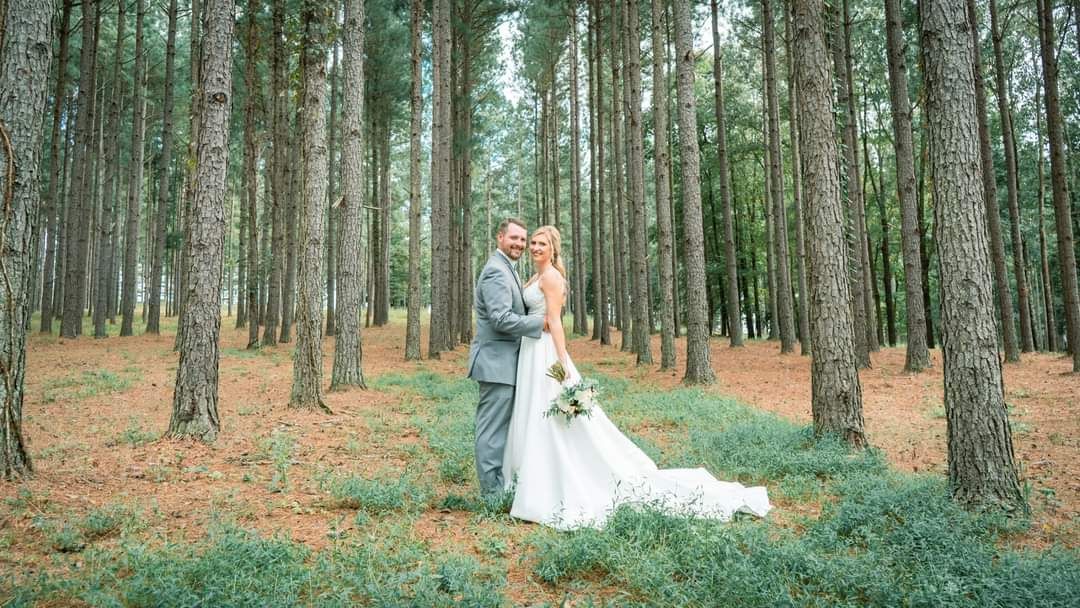 1. Sandy Creek Farms – a Gorgeous Destination Wedding Venue in Tennessee
Here's what you'll love:
430 private acres: Pine Forests, Island, Lake, Orangerie, Gardens, Landscaping, and Outdoor Sculptures
Private island ceremony spot: stone pavilion, underwater lighting, a bridge, and a fountain
Six houses for lodging (pet-friendly)
10 miles of hiking trails
Six indoor and outdoor ceremony and reception areas
Bridal suite and grooms room
Gym, Laundry, Kitchen, Watercraft Rentals
The most unique photo opportunities in Tennessee
Fishing, ATV riding, kayaking, and more outdoor activities
Table of Contents: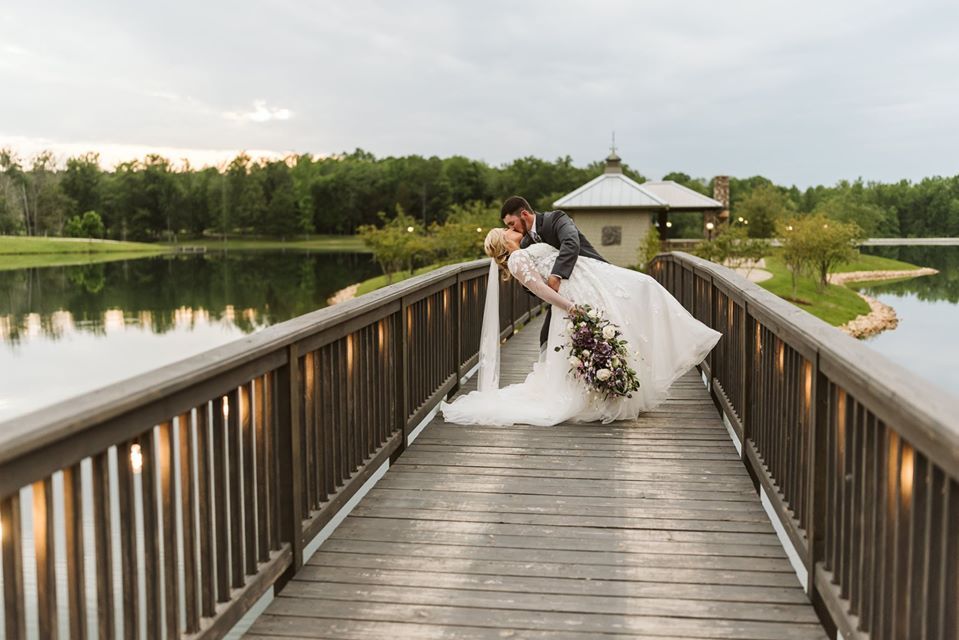 You'll love our breathtaking private island – Tennessee's most unique ceremony location.
This is nothing like anything else in Tennesee. We are the only venue with a private island on a 20-acre lake. Picture this: you're walking across a starlit bridge to the island where your guests await you to say your vows. Your ceremony photos will be incredible and gorgeous – to cherish forever! :)
Want to know more about Sandy Creek Farms?
Are we fur-baby friendly? Do we allow fireworks? Yes, and yes! Want to know more? We've answered our top FAQs on this page – check it out!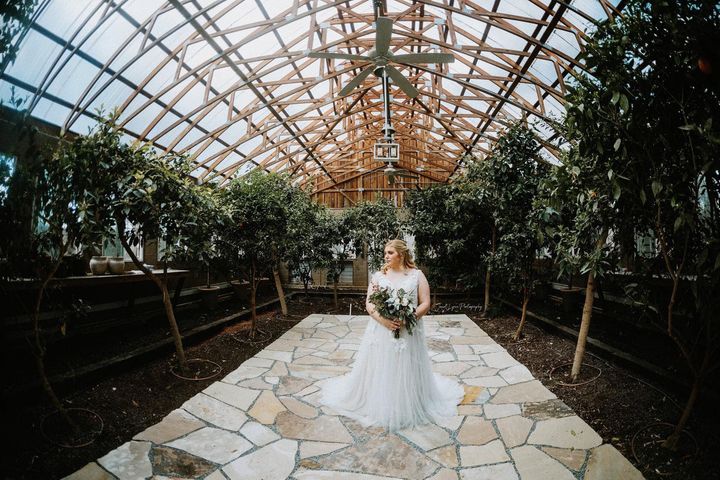 We have several wedding packages ranging in pricing and inclusions.
Do you want a wedding with all the bells and whistles or would you prefer a DIY-style? Maybe you're seeking a smaller wedding. We have a package that will fit you whatever your style and needs. Click here to view our top 3 packages.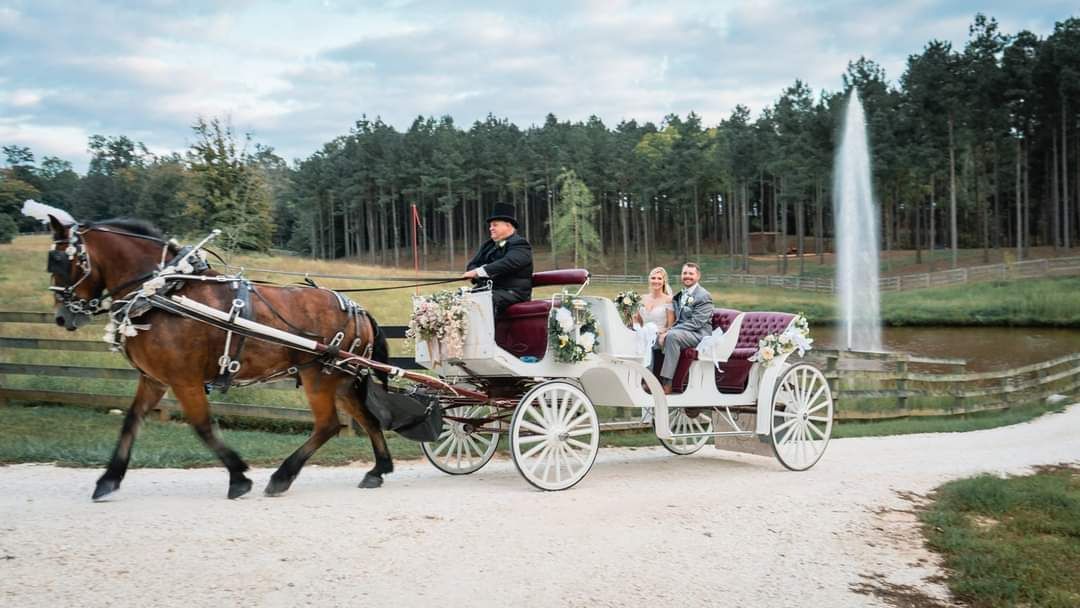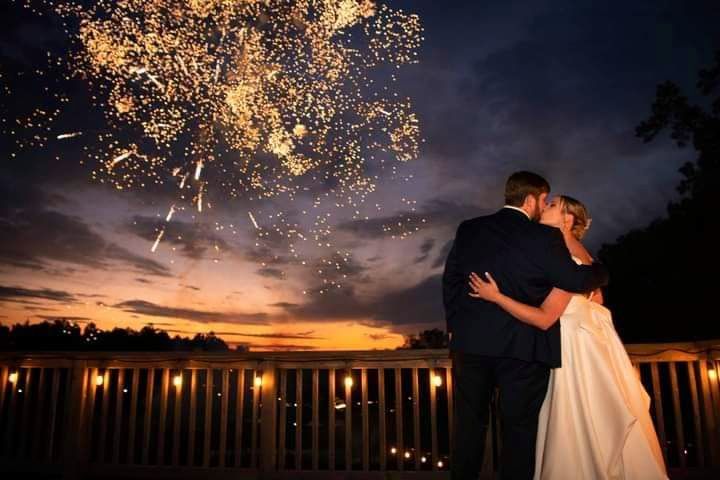 Our event venue offers overnight lodging for you and your guests.
Would you like to spend the entire weekend here with your loved ones? You can go hiking, ATV riding, fishing, relaxing by the lake, or whatever you want with no interruptions. At the end of the day, your home is just a short walk away.
Your home away from home.
We also offer an on-site gym, laundry, and kitchen facilities so you can feel right at home with all the comforts and luxuries.
Dickson Wedding Venues
There are so many Dickson TN, wedding venues to choose from. Here are some that you can browse online.
2. Keller's Country Events
Keller's Country Events is a great place to start when finding the perfect wedding venue. This location offers a range of venues for ceremonies and receptions, both indoor and outdoor options. Plus, they provide in-house catering, DJ services, and wedding emceeing! That means you don't have to worry about hiring any additional vendors or coordinating multiple services.
This picturesque venue is located just outside Dickson, TN–making it the perfect destination spot for your big day. With many beautiful amenities and options available, Keller's Country Events will make your wedding dreams come true.
3. The Ruskin Venue | Dickson, TN
The Ruskin is a historic venue in Tennessee that has been beautifully restored to its original grandeur. It offers elegant event spaces for weddings, receptions, corporate events, and other special occasions. The Ruskin's event staff are experienced professionals who will take care of every detail of your wedding day so you can relax and enjoy the celebration. They can provide recommendations for caterers, florists, photographers, and other vendors to ensure that your wedding is perfect.
4. Clement Railroad Hotel Museum
The Clement Railroad Hotel Museum is a great place to have your wedding if you want something unique and exciting. It's located in Dickson, TN, with a railroad theme that will make your event stand out. The museum can accommodate up to 70 guests, and outdoor space can be used for weddings if the weather is nice.
If you're interested in art and history, then the Clement Railroad Hotel Museum is worth checking out. It's perfect for local art and history buffs and provides a unique event space you won't find at many other venues.
5. Cactus Creek Barn
This venue offers a broad range of options for weddings and receptions, and it's perfect for those who want an outdoor ceremony or reception. The property is situated in a picturesque field, and the barn has been newly remodeled
6. Firefly Lane Events in Dickson TN
Are you looking for a wedding venue in the Dickson area? Look no further than Firefly Lane Events! With 4,000 square feet of space, rustic elegance, and accommodations for 250 guests, they will have everything you need for your big day.
7. Venue 912
Venue 912 is the perfect place to have your wedding or reception. Their event planning services will take care of everything for you, and they have a wide range of lighting and sound equipment available for your use. They're also an excellent venue for live music performances.
8. Events On Main
Are you looking for the perfect wedding venue near Dickson, TN? Look no further than Events On Main! The venue can accommodate up to 225 guests for dinner and dancing receptions. Plus, couples can bring outside vendors for a bespoke touch during the reception.
9. The Station
The Station is a beautiful event venue located in the Downtown area of Dickson. If you're looking for a rustic feel for your wedding celebration, this is the perfect place! They offer professional photography services and tables and chairs if you need them.
10. Setter Point Farm
When it comes to finding the perfect wedding venue, Setter Point Farm is a hidden gem near Dickson, TN. This family-owned farm offers a magnificent property and a romantic setting for a wedding that guests will never forget. The rustic venue with a stunning open-air barn is perfect for weddings or concerts, and the price includes event space only.
11. Sage Creek Farm
If you're looking for something unique, consider Sage Creek Farm. This family-owned farm offers several settings for weddings and events, including an outdoor pavilion, indoor barn, and creek-side gazebo. The venue can accommodate up to 200 guests.
Sage Creek Farm is located just outside Dickson, Tennessee- a convenient location for guests from all over the region. With its rustic setting and ample space, this venue will make your wedding day unforgettable.
12. The Adalea
The Adalea is located in a historic mansion dating back to the 1800s. The estate has been beautifully restored and can accommodate up to 280 guests for your wedding day. With a 300-person capacity, the Adalea offers plenty of space for your friends and family. You'll love the elegant ballroom, which features crystal chandeliers and beautiful hardwood floors. Plus, there's plenty of outdoor space for cocktail hour or photos.
The Adalea staff is committed to making your wedding day perfect. They'll take care of every detail so you can relax and enjoy your special day. From catering to flowers to music, they'll ensure everything is perfect.
13. Hidden Creek Farm Weddings
Are you looking for a unique wedding venue with beautiful views? Look no further than Hidden Creek Farm Weddings! The property is an authentic farm located minutes from Dickson, TN. They offer stunning landscapes and rustic charm that will make your wedding day unforgettable.
The experienced staff will work with you to create the perfect event tailored to your needs. They have everything you need to make your special day perfect, including a barn reception hall, ceremony site, and bridal suite.
14. The Old School Nashville
The Old School is a unique wedding venue that offers live music, historical tours, and elegant receptions. It is located in the heart of Nashville and provides an unforgettable experience for couples getting married. The beautiful architecture and historical charm make this venue perfect for any wedding reception.
Couples looking for a unique wedding venue will love The Old School in Nashville. This historic building has plenty of character and offers a variety of amenities like live music, tours, and receptions. You won't find another place quite like it!
Good luck with your wedding venue search!
Sandy Creek Farms is the best destination wedding venue near Dickson, TN. With its private island and 430 acres, Sandy Creek Farms guarantees a wedding weekend that will leave you breathless. Contact us to schedule a virtual or in-person tour.