Welcome to a world where rustic elegance meets breathtaking natural beauty. Prepare to be enraptured as we unveil the hidden gems of Kingston Springs, TN – five remarkable Kingston Springs TN wedding venues that will leave you spellbound. Immerse yourself in a tapestry of enchanting landscapes, rustic architecture, and soul-stirring ambiance as we guide you through these extraordinary havens. Get ready to embark on a journey where your dream wedding becomes an unforgettable reality. Let's dive into the mesmerizing realm of the 5 stunning rustic Kingston Springs TN wedding venues.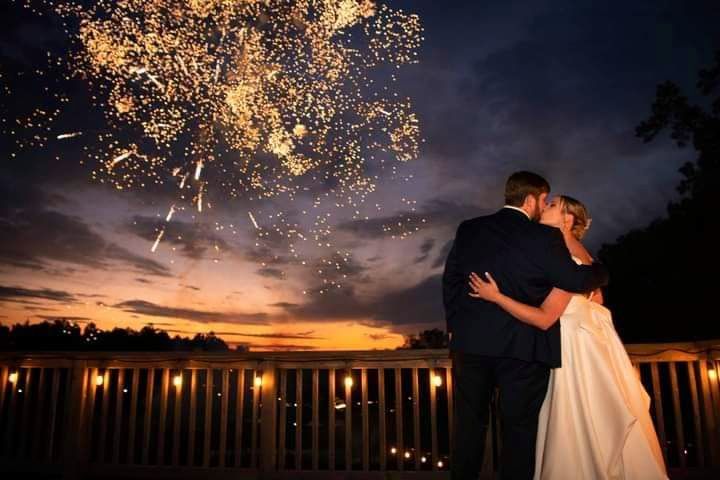 Experience an Enchanting Farm Wedding at Sandy Creek Farms
Welcome to the captivating world of Sandy Creek Farms, a destination wedding venue in Tennessee. Prepare for an extraordinary journey filled with unforgettable moments and idyllic surroundings. Here's a glimpse of what awaits you: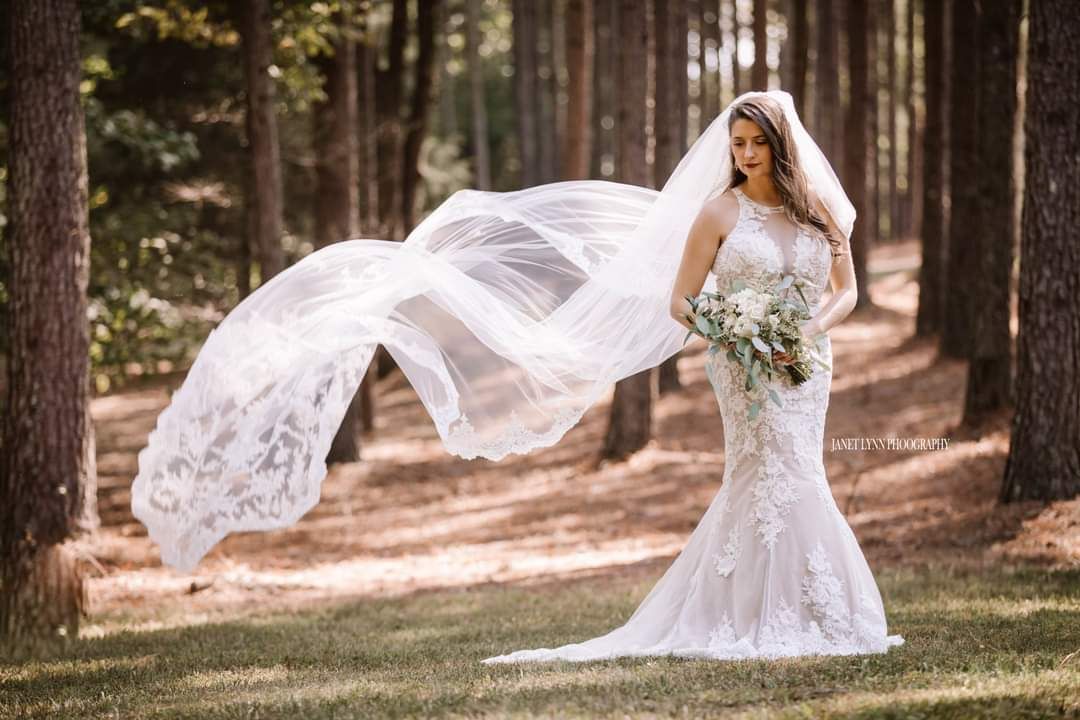 Discover the Delights of Sandy Creek Farms: Your Perfect Wedding Getaway!
Immerse yourself in a realm of enchantment at Sandy Creek Farms, where picturesque landscapes and captivating outdoor sculptures await your arrival. With 430 private acres at your disposal, our destination wedding venue near Kingston Springs, TN provides a sanctuary of unparalleled beauty and endless possibilities.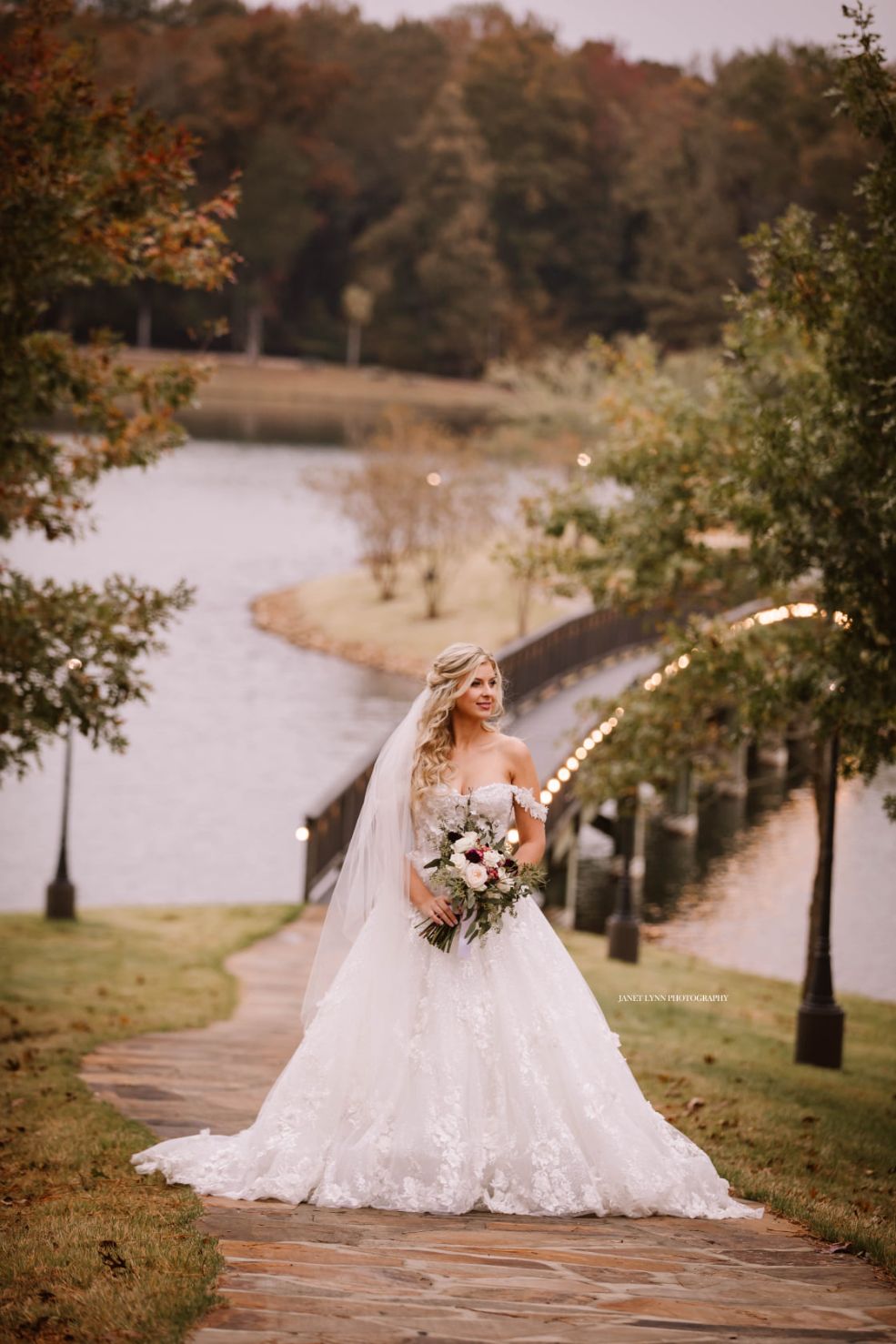 Prepare to be captivated by:
430 private acres with manicured forests, extensive landscaping, and outdoor sculptures
A private island ceremony spot featuring a natural stone pavilion, underwater lighting, a bridge, and a fountain
6 lodging options (pet-friendly)
10 miles of hiking trails
Fishing for bass and catfish, ATV riding, and relaxing kayak tours on our 20-acre lake
6 indoor and outdoor ceremony and reception areas
Bridal suite and groom's room
On-site gym, guest laundries, kitchen, and watercraft rentals
Beautiful photo opportunities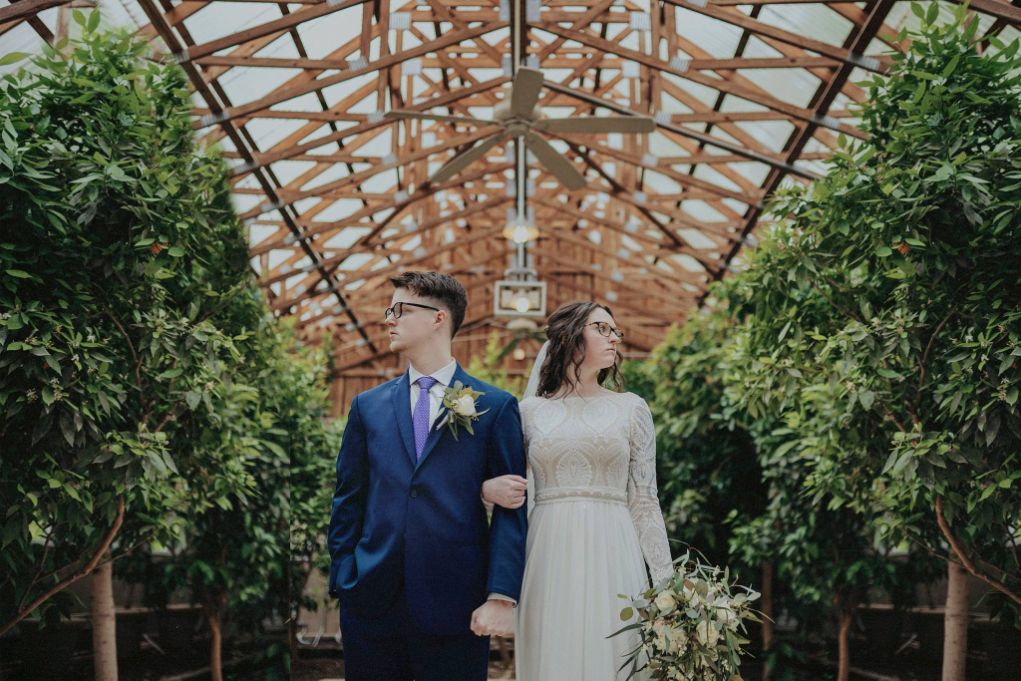 Unveiling the Hidden Gem
Embark on a journey to the hidden gem of Springville, TN – Sandy Creek Farms. With 430 acres of awe-inspiring landscapes, 10 miles of hiking trails, and an array of recreational activities, our farm wedding venue promises an experience that will leave you spellbound. Discover the treasures that await you, including: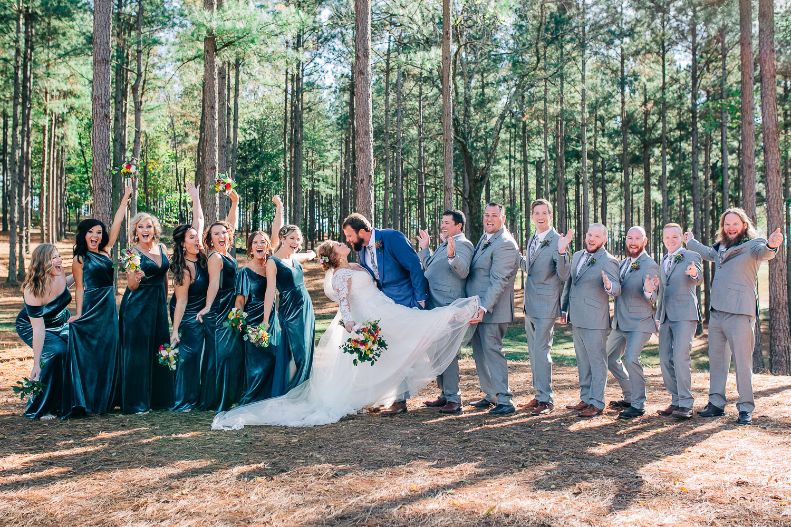 Explore Sandy Creek Farms from the Comfort of Your Home
Uncover the magic of Sandy Creek Farms without leaving the comfort of your home. Take a virtual tour and witness the splendor of our venue from every angle. Get a taste of the remarkable features that make us the premier choice for your dream wedding.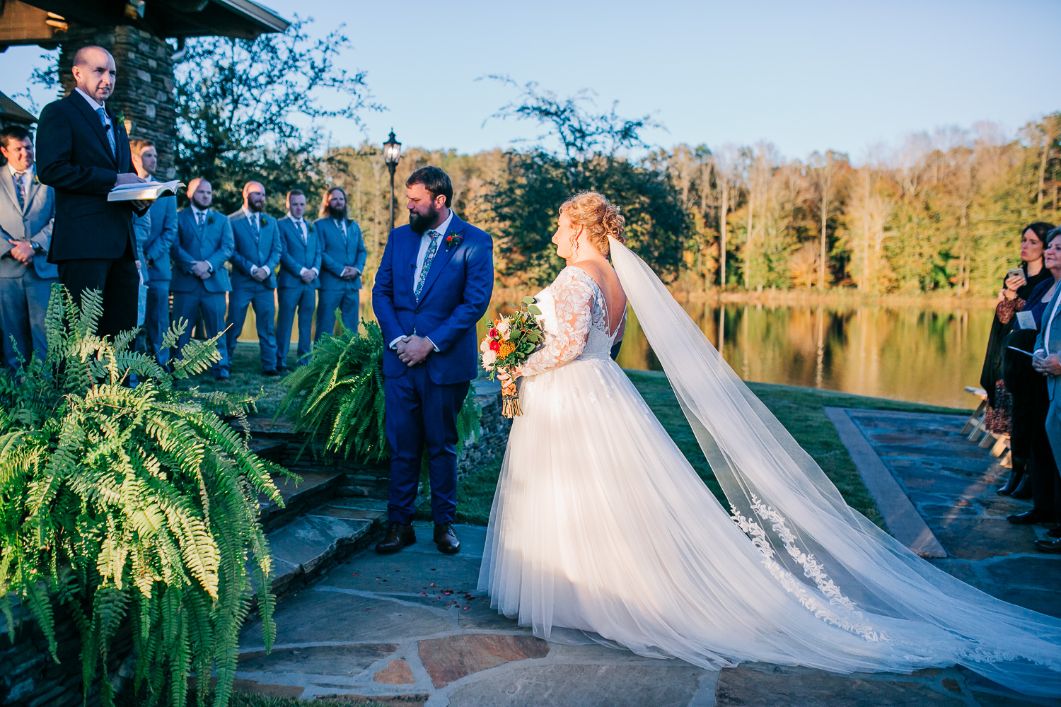 Your Personal Invitation: Visit Sandy Creek Farms and Witness Its Beauty Firsthand
We cordially invite you to experience the enchantment of Sandy Creek Farms in person. Take a step closer to realizing your dream wedding by contacting us to schedule a tour or take a virtual tour. Make sure you love what you see before you book a tour.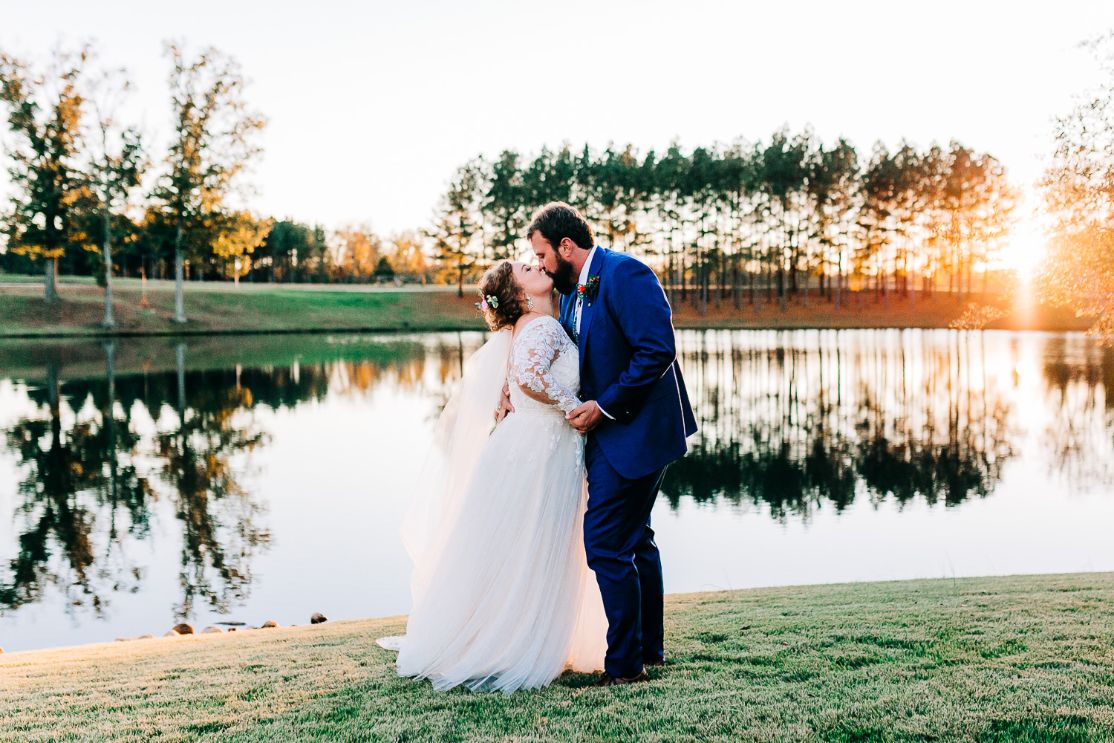 We would LOVE to meet you!
2. The Loveless Barn Wedding Venue
Such a gorgeous space. We'll share more details :)
Rustic Elegance Meets Modern Chic: The Loveless Barn Wedding Venue
Located in the vibrant city of Nashville, TN, the Loveless Barn is an enchanting wedding venue that seamlessly combines rustic elegance with a touch of modern chic. As part of the renowned Loveless Cafe, this unique venue goes beyond expectations to host a range of live entertainment and special events throughout the year. With its team of experienced professionals, the Loveless Barn is the ideal setting to bring a sophisticated Southern atmosphere to your wedding celebration.
Infusing Southern Charm: A Captivating Atmosphere for Your Special Day
Responding to the ever-growing demand for signature hospitality, the Loveless Cafe constructed The Barn to welcome more guests into its warm embrace. Complete with a private kitchen meticulously designed for the in-house culinary team, the Loveless Barn ensures that every special occasion is truly extraordinary.
Versatility and Excitement
When you choose the Loveless Barn as your wedding venue, you can access a host of Loveless Events benefits. This includes an extensive inventory of tables, chairs, church pews, and a beautifully crafted wooden bar. Additionally, you can take advantage of a full bar service and professional bartending staff. The Loveless Cafe's kitchen and catering staff offer a range of options to suit your preferences, from a delightful Southern-inspired buffet to an elegant sit-down dinner or an interactive action station reception. The Loveless Barn's main hall, covered porches, private loft, and picturesque courtyard provide a flexible and versatile space that can accommodate up to 350 guests, ensuring a memorable experience regardless of the weather.
Signature Hospitality: Experience Unforgettable Moments at the Loveless Barn
With its captivating ambiance and unwavering commitment to hospitality, the Loveless Barn promises an unforgettable wedding experience. From serene ceremonies to joyous receptions, the Loveless Barn's flexibility and event expertise create a seamless journey, leaving you with cherished memories that will last a lifetime.
3. The Barn at Allenbrooke Farms
An Idyllic Haven: The Barn at Allenbrooke Farms
Discover the allure of The Barn at Allenbrooke Farms, an award-winning luxury wedding and event barn nestled amidst the picturesque Tennessee hills on a USDA Certified Organic Farm, just a short distance from Nashville, Tennessee. Love truly grows in this enchanting setting. As a premier wedding venue, it offers both indoor and outdoor locations for ceremonies and receptions. Immerse yourself in the splendor of this custom-built barn, meticulously crafted with the finest locally sourced materials, intricate detailing, and modern bespoke decor. The farm's real working environment enhances unparalleled tranquility, while the breathtaking valley sunset vistas add a touch of magic to every occasion.
Where Luxury Meets Organic Beauty: A Breathtaking Wedding Venue
Indulge in the luxury and organic beauty that define The Barn at Allenbrooke Farms. From the moment you step onto this remarkable venue, you'll be captivated by the impeccable amenities and attention to detail. With its ceremony area, covered outdoor space, indoor event space, and outdoor event space, you have a range of options to create your perfect celebration. The venue also provides convenient dressing rooms and is fully handicap accessible. It offers wireless internet access, ensuring seamless connectivity for you and your guests. With liability insurance, you can know that your special day is protected.
Unforgettable Moments in Nature: Indoor and Outdoor Bliss
Embrace the beauty of nature as you exchange your vows and celebrate in the breathtaking settings provided by The Barn at Allenbrooke Farms. Whether you prefer an indoor or outdoor ceremony, this venue has the ideal space to bring your vision to life. The charming backyard, rustic barn, sprawling farm, and elegant gardens offer a range of options to suit your preferences. The venue sets the stage for a truly magical wedding experience, from a mountain backdrop to a vineyard ambiance.
Impeccable Accommodations and Bespoke Decor: A Dream Venue
Immerse yourself in a dream venue where impeccable accommodations and bespoke decor blend seamlessly. The Barn at Allenbrooke Farms exudes charm and elegance, providing an extraordinary backdrop for your special day. The attention to detail is evident throughout, with every corner carefully curated to create a unique and memorable atmosphere. Step into a world of sophistication and beauty as you celebrate your love story in this enchanting setting.
A Serene Oasis: A Working Farm with Captivating Sunset Views
Experience the tranquil oasis of The Barn at Allenbrooke Farms, situated on a working farm that radiates peace and serenity. Escape the hustle and bustle of city life and immerse yourself in the serene ambiance of this remarkable venue. As the sun sets over the valley, casting a warm glow over the surroundings, you and your guests will be captivated by the breathtaking beauty of nature. Let the captivating sunset views serve as the backdrop for unforgettable moments and create memories that will last a lifetime.
4. Sage Creek Farm
A Picturesque Oasis: Sage Creek Farm
Escape to the picturesque oasis of Sage Creek Farm, a boutique wedding and event venue in Fairview, TN, just a 20-minute drive from Nashville. Nestled on 40 acres of breathtaking Tennessee rolling farmland, this hidden gem offers multiple picturesque locales for unforgettable gatherings.
Discover the Perfect Setting: Unveiling Sage Creek Farm
Unveil the beauty of Sage Creek Farm's meticulously curated grounds, featuring a 2-bedroom Bridal Suite, converted Gents Quarters, the Sage Creek Barn, Oakmont Pavilion, and creekside West Fork Deck. Each space offers a unique ambiance tailored to fulfill your vision and create lasting memories.
Endless Possibilities: Tailored Gatherings at Sage Creek Farm
Enjoy endless possibilities at Sage Creek Farm, accommodating weddings, corporate parties, family reunions, birthdays, holidays, photo shoots, and more. With 40 acres of stunning farmland, let your imagination run wild and create an event that surpasses expectations.
5. Cajun Lake Lodge
Nature's Retreat: Cajun Lake Lodge
Escape to the secluded haven of Cajun Lake Lodge, a unique outdoor wedding venue just outside Nashville in Burns, Tennessee. Surrounded by serene lakes, rolling hills, and picturesque nature trails, this 35-acre property offers a rustic retreat for couples seeking an unforgettable celebration. With a touch of Cajun flair, Cajun Lake Lodge promises to make your special day remarkable.
Outdoor Splendor: Your Dream Ceremony
Immerse yourself in the beauty of nature with multiple outdoor ceremony locations to choose from on the expansive property of Cajun Lake Lodge. Declare your love beneath majestic trees or exchange vows against the backdrop of their tranquil lake. Embrace the open-air charm of the 2,000-square-foot Bon Ton Pavilion for a reception that seamlessly blends indoor and outdoor elements. This covered pavilion boasts roll-up doors on each side, allowing you to revel in the surrounding landscape while staying protected from the elements.
Tailored to Perfection: Your Unique Celebration
As a full-service venue, Cajun Lake Lodge offers a range of packages to suit your individual needs and preferences. Each package includes tables, chairs, linens, and the invaluable assistance of their dedicated staff for setup and cleanup. You can select your own vendors, ensuring a truly personalized affair. The experienced team can provide recommendations from their trusted list of vendors if needed. Enjoy the convenience of day-of event coordination, on-site parking, and transportation from the parking area to the Pavilion. Additional services include event rentals, get-ready rooms, lighting and sound setup, and WiFi connectivity.
Restful Retreat: Comfortable Lodging
Extend your celebration with the cozy lodging options offered by Cajun Lake Lodge. Their vintage-style lodge serves as a country inn, featuring four bedrooms, a stocked kitchen, entertainment rooms, and inviting amenities such as a pool table, outside fire pit, and rocking chairs on the porch. For a more intimate stay, their private cabin offers a charming one-bedroom, one-bath retreat with scenic decks leading to the water, a sitting room, dining area, and convenient amenities like a small refrigerator and sink.
Beyond the Celebration: Unforgettable Moments
Cajun Lake Lodge hosts weddings and is delighted to accommodate rehearsal dinners, anniversary parties, bridal showers, elopements, engagement parties, and more. Its proximity to Nashville, a mere 35-minute drive away, ensures easy access for out-of-town guests to join the festivities.