Welcome to our comprehensive guide to the most enchanting wedding venues in Clarksville, TN. Whether you envision an intimate outdoor ceremony or a grand celebration indoors, Clarksville offers a diverse range of venues to suit every couple's unique style and preferences. From picturesque gardens to historic landmarks, let us take you on a journey to discover the perfect backdrop for your special day.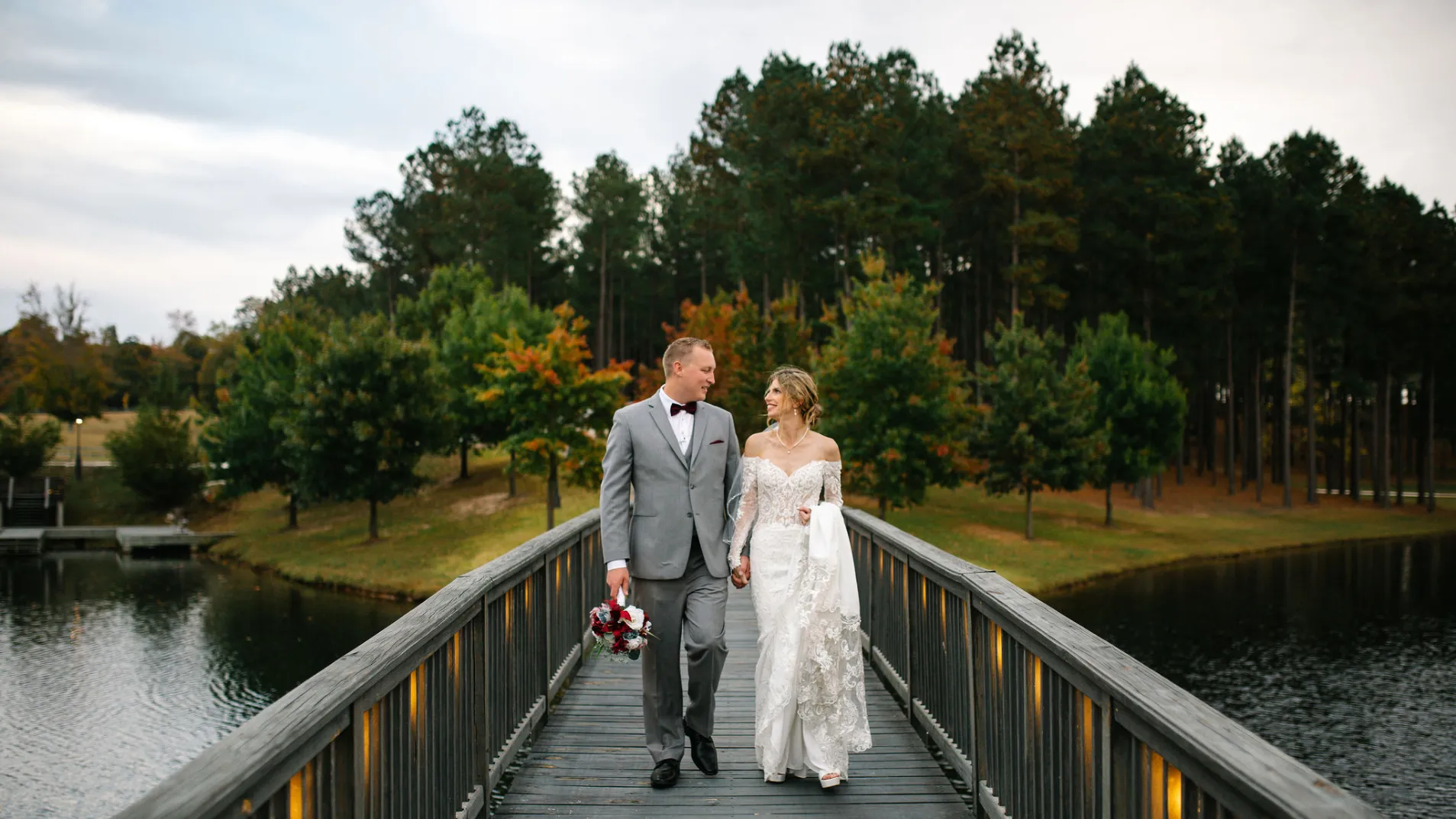 1. Sandy Creek Farms
Address: 239 Poplar Grove Rd, Springville, TN 38256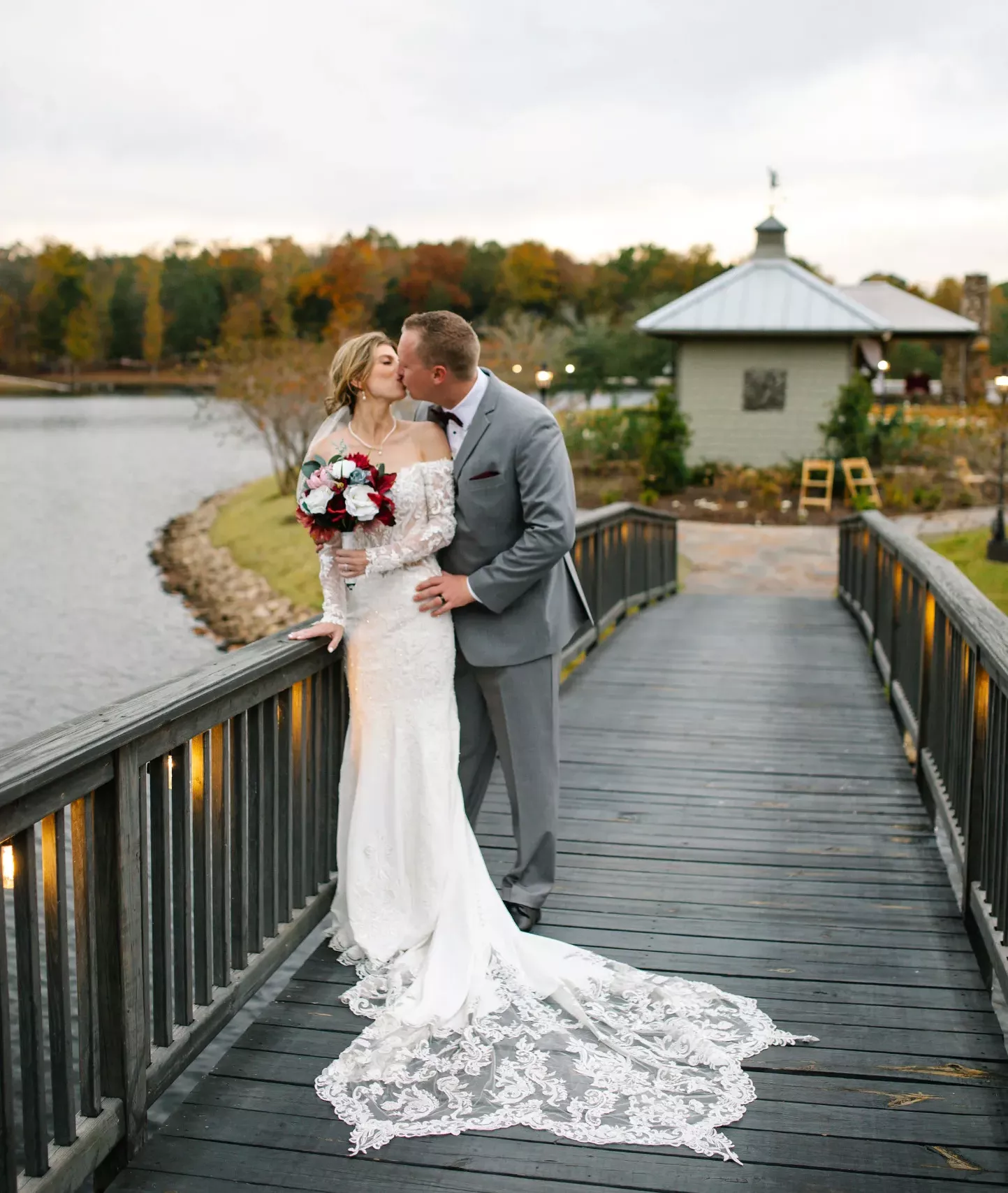 Your Perfect Destination Wedding Venue in TN
Why settle for an ordinary wedding when you can have an extraordinary experience at Sandy Creek Farms? As Tennessee's premier destination wedding venue, we offer an idyllic setting that combines rustic comfort with breathtaking natural beauty. With 430 acres of enchanting landscapes, thoughtful amenities, versatile ceremony and reception spaces, and convenient wedding packages, your dream wedding awaits.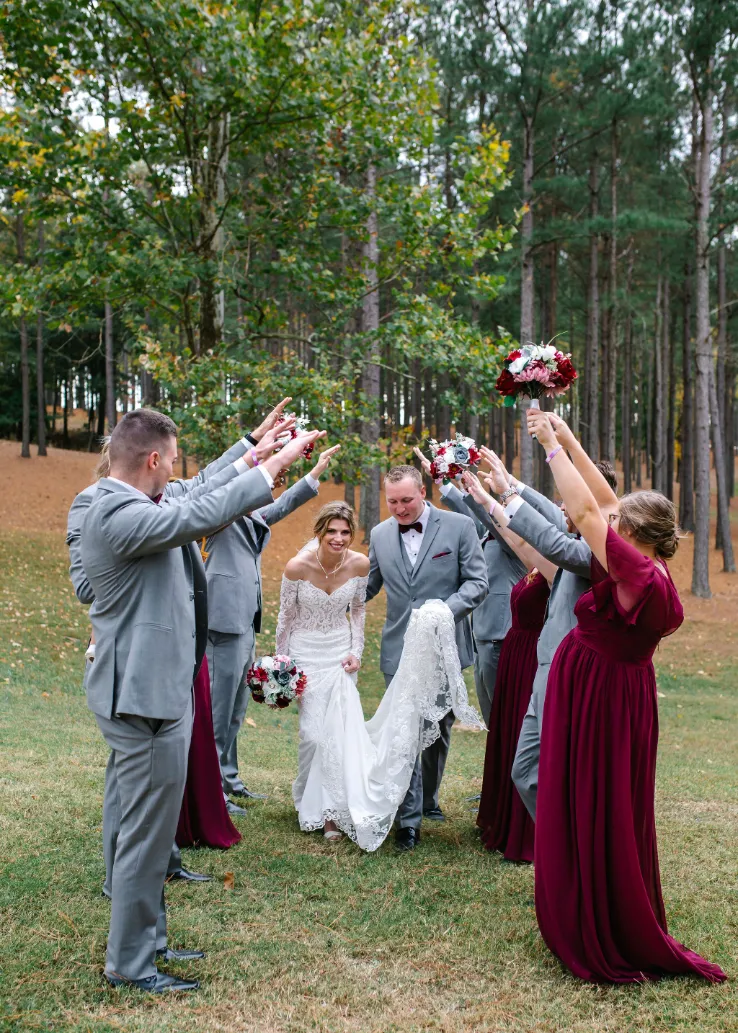 Discover Nature's Oasis
Immerse yourself in the splendor of our manicured forests, extensive landscaping, and captivating outdoor sculptures in Springville, TN. Explore 10 miles of picturesque hiking trails that wind through our property, allowing you and your guests to connect with nature. Embark on thrilling adventures such as bass and catfish fishing, exhilarating ATV rides, or tranquil kayak tours on our scenic 20-acre lake.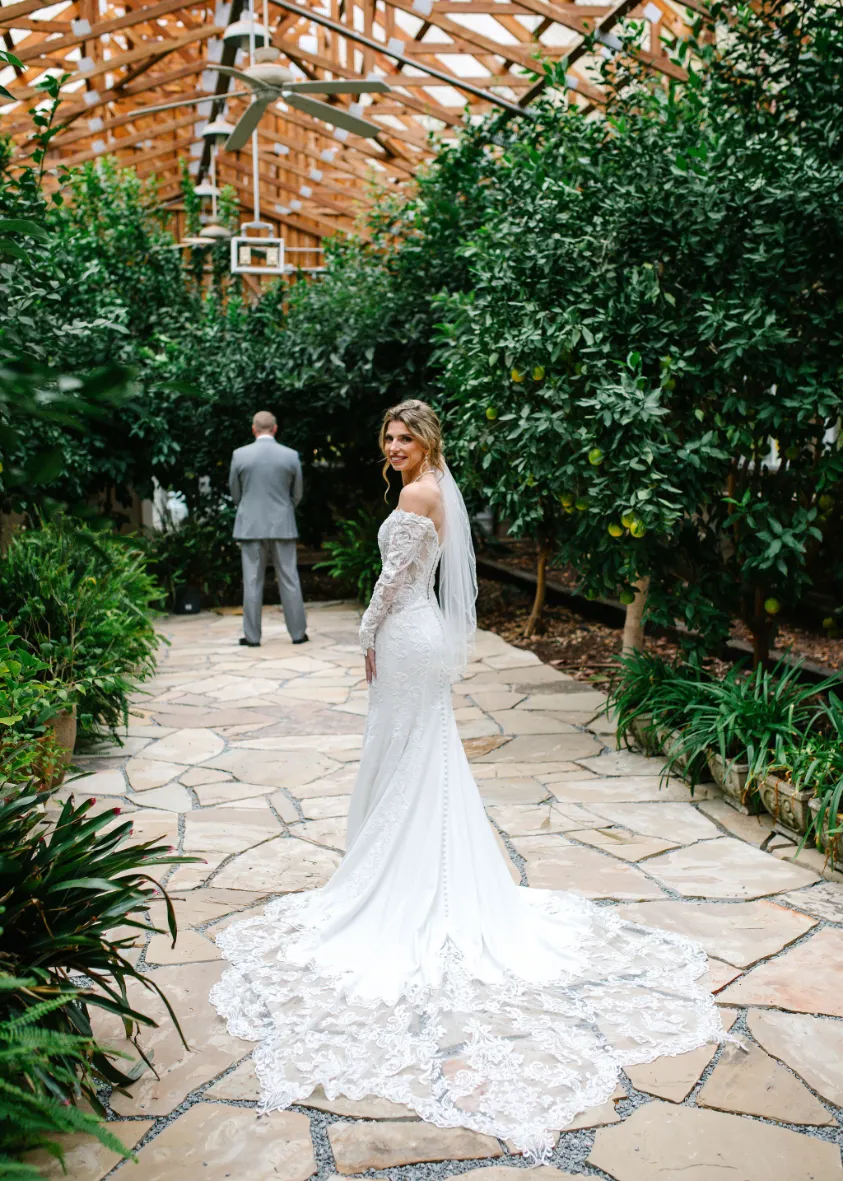 Versatile Ceremony and Reception Spaces
Choose from our six indoor and outdoor ceremony and reception areas, each designed to cater to your unique preferences:
The Island: Cross over a starlit bridge across the lake to our well-appointed flagstone patio – couples' favorite.
The Pines: Step into a dreamy forest featuring magnificent pines and a cedar arbor – our newest ceremony spot.
The Stables: Say 'I do' in a two-story gorgeously restored horse barn with state-of-the-art upgrades and amenities.
The Pavilion: Walk down the aisle in a climate-controlled banquet room with panoramic views of forests & florals.
The Lakeview Cabin: Step onto an outdoor covered patio with lakefront views– perfect for intimate weddings.
The Greenhouse: Recite your nuptials in this intimate green setting – perfect for elopements and tiny weddings.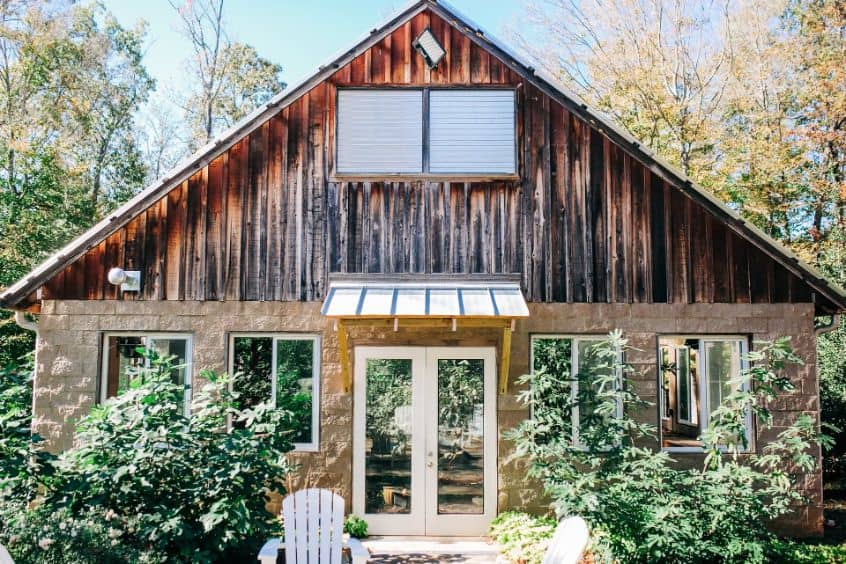 Thoughtful Accommodations and Amenities
At Sandy Creek Farms, your comfort is our priority. We provide seven lodging options, including two pet-friendly accommodations. Additionally, our venue features a bridal suite, groom's room, on-site gym, guest laundries, a fully-equipped kitchen, and watercraft rentals. Capture stunning photos against the backdrop of our awe-inspiring surroundings, offering endless photo opportunities throughout the property.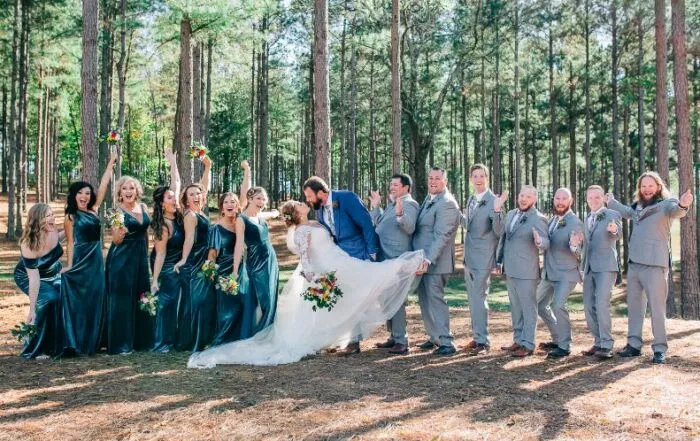 Convenient Wedding Packages
We understand the complexities of planning a destination wedding. That's why we offer convenient wedding packages tailored to your needs and preferences:
The Elopement Package: Perfect for couples that want to host a small, intimate wedding in a gorgeous setting. Price: $2,500 (Mon-Thurs)
The DIY Package: Perfect for the DIY couple looking for a more affordable package with convenience and flexibility. Price: $3,000 – $8,000
The Micro Wedding: Perfect for weddings with 50 or fewer guests with help from our team; includes two venues. Price: $4,500 – $9,000
"It Takes Two": Perfect if you're looking for a package with a separate rehearsal dinner, ceremony, and reception venue. Price: $4,500 – $13,000
The Retreat: Perfect for destination weddings and if you want an entire weekend at the property with our team handling all the work and details. Price: $18,500 – $21,500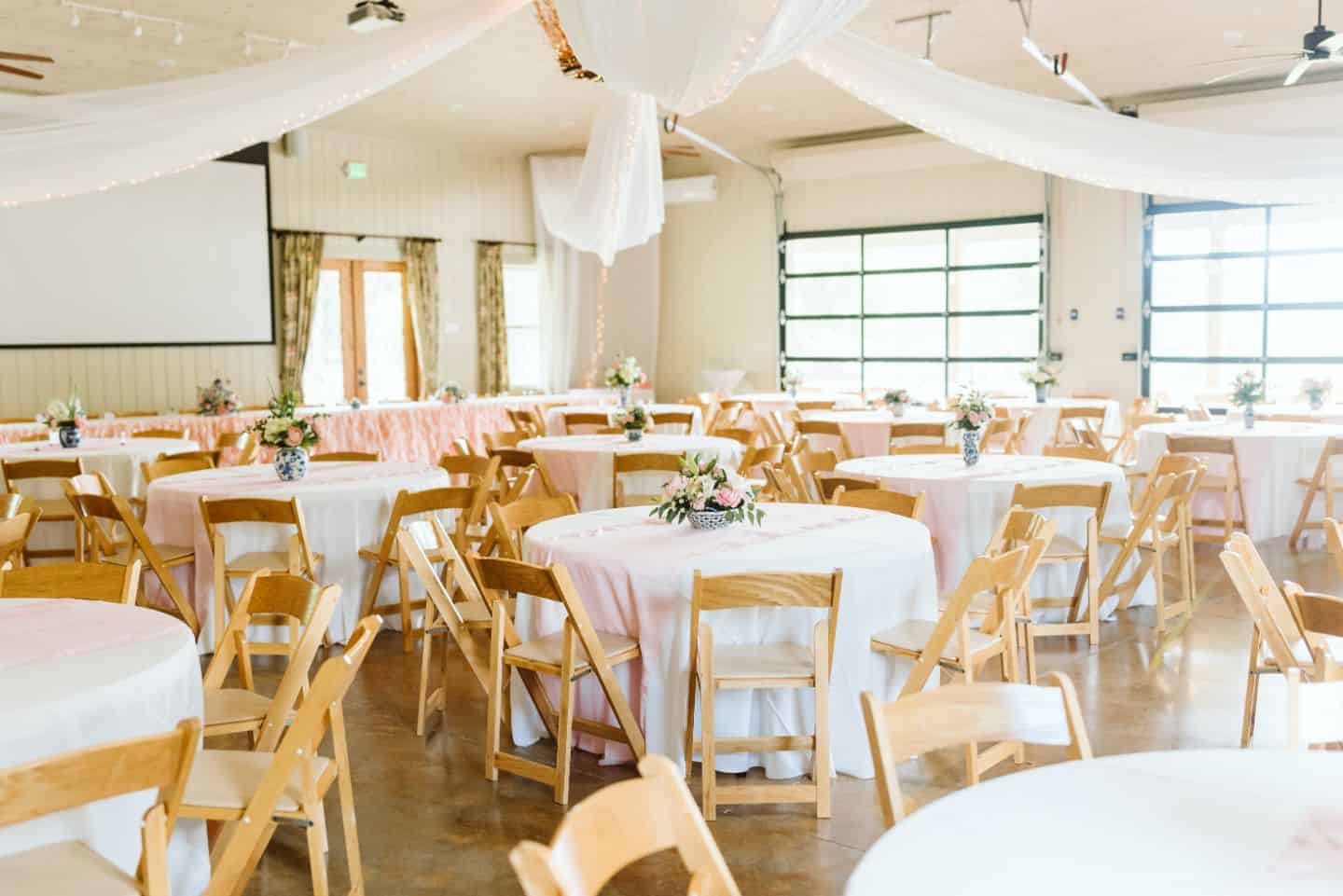 Extra Benefits and Unmatched Service
Experience the following benefits and services that set Sandy Creek Farms apart:
Dressing quarters and caterer's kitchen.
Lighted parking area with a parking attendant.
Banquet seating, round tables, and rectangular tables.
Pub tables with stools and all-weather exterior furniture.
Natural wood chairs for the ceremony and reception.
On-site venue representative.
On-site security.
Setup and tear down.
Endless photo opportunities.
AV & Sound/DJ and dance floor area.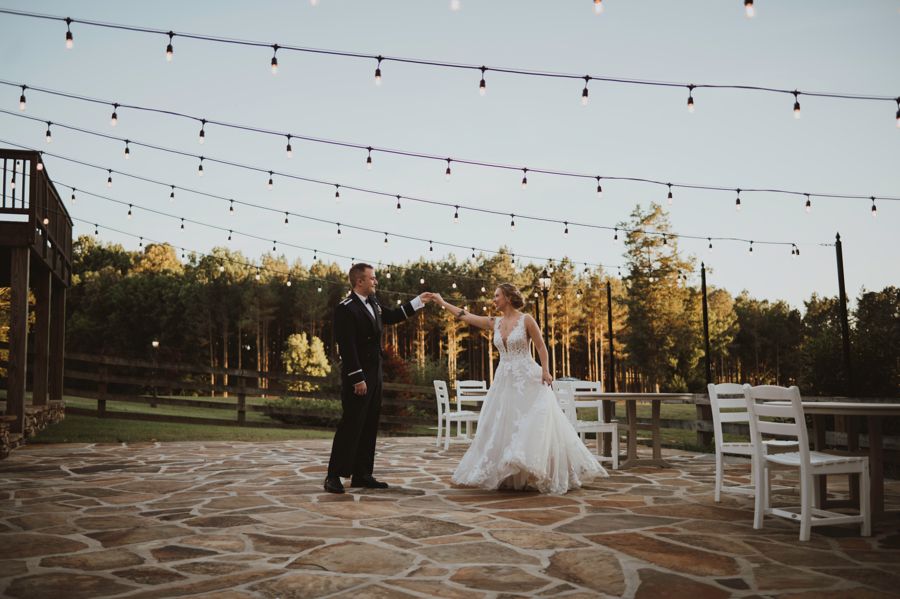 Testimonials
But don't just take our word for it. Here's what one of our satisfied brides had to say about her experience at Sandy Creek Farms:
"I honestly still cry thinking about how well my wedding went. My entire family was able to be there and spend the night (we did the Retreat package) and had so much fun. Michelle made everything very easy for us and helped us pick amazing vendors." – Elizabeth, Nashville TN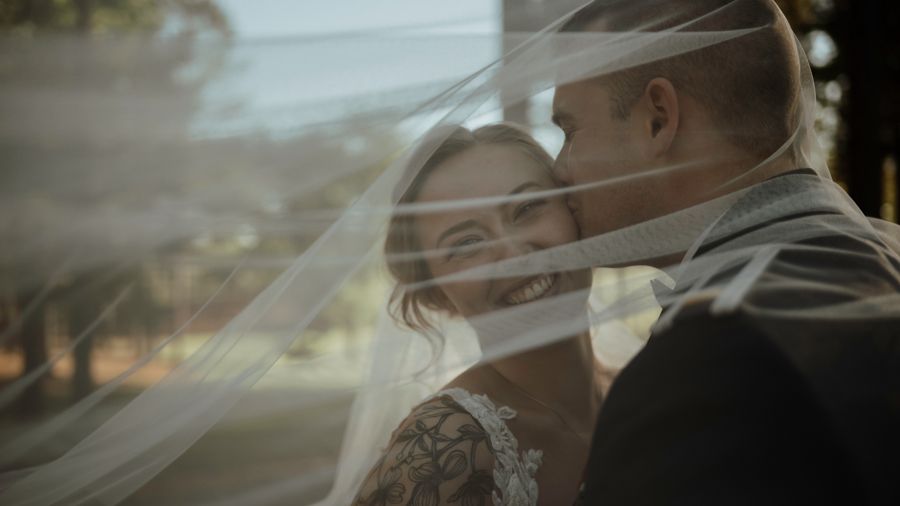 Make Your Dream Wedding a Reality
Choose Sandy Creek Farms for an unforgettable wedding experience in Clarksville, TN. With our transparent pricing options, there are no hidden fees or unwanted surprises. Whether planning an intimate elopement or a grand destination wedding, our dedicated team is ready to bring your vision to life. Contact us today to embark on your journey toward the perfect day.
2. The Ruby Cora
Address: 2300 Gunn Rd, Adams, TN 37010
A Unique Wedding Venue Experience
Experience the charm and beauty of The Ruby Cora, an exceptional wedding venue located just 40 minutes from Nashville and 5 minutes from Clarksville. With its newly designed, clean-lined, industrial studio space flooded in natural light, The Ruby Cora offers a modern and tranquil setting for your special day. Nestled within a manicured Century Farm, this venue is often described as "A Modern Space in a Quiet Place," providing a feeling of total tranquility from the moment you arrive.
Facilities and Capacity
Architected to create an intimate ambiance for smaller gatherings while accommodating larger celebrations, The Ruby Cora ensures that 60 and up to 299 guests feel comfortable in the space. The climate-controlled venue is perfect for weddings during cold or rainy weather, allowing you to exchange vows in a comfortable setting. The full-view doors seamlessly blend indoor and outdoor beauty, providing a romantic touch to your ceremony. For outdoor ceremonies, there are multiple picturesque sites to choose from, including panoramic views of croplands, a serene wooded area, and a charming waterfront location. Following the ceremony, continue the celebration inside The Ruby Cora, which can be opened up to the lanai and patio, offering breathtaking views of the sunset over the lake.
Services Offered
The Ruby Cora offers a range of services to ensure your wedding day is flawless. Dressing rooms are available for both the bridal and groom parties, providing a comfortable space for final preparations. Whether you prefer to handle the wedding planning and design yourself or desire additional assistance, Ruby Cora's team can customize the experience based on your vision. Other services offered include:
Open vendor coordination, allowing you to bring in your preferred vendors
Setup and tear down of all tables and chairs
Engagement photos on the beautiful grounds
State-of-the-art sound system and WIFI
Various packages and customizable options to meet your needs and budget
Wedding Packages
The Ruby Cora offers different wedding packages to suit various preferences and budgets:
Saturday Rental:
Ideal for the confident DIY couple
Exclusive use of the venue from 8 AM to 11 PM
Ceremony options: inside, outside, or open air
Reception in The Ruby Cora with tables and chairs provided
Pricing is based on the chosen date and year
Sunday Rental:
15% discount on the Saturday rental package
Same inclusions and options as the Saturday Rental package
Friday Rental:
10% discount on the Saturday rental package
Same inclusions and options as the Saturday Rental package
The Cora Package:
Includes all inclusions from The Ruby package
Additional amenities such as linens, spa experience for 4 or golf outing for 4, lighting package in the Grand Hall, hors d'oeuvres, and a buffet-style served meal
Pricing based on the chosen date, guest count, and year
Additional Services
The Ruby Cora offers a range of additional services and enhancements to elevate your wedding experience, including:
Full coordination services from now until completion of your wedding day
Lighting packages for the Grand Hall and lanai
Bridal party lunch on the wedding day
Custom cakes with buttercream icing
DJ services for the ceremony and reception
Fireworks show over the lake
Sparkler send-off
Vintage car departure to Nashville with a driver
1965 GMC Truck for photos with the bridal party
Create Lasting Memories at The Ruby Cora
Discover The Ruby Cora's unparalleled beauty and elegance for your wedding day. With its unique blend of modern design and serene surroundings, this venue offers a truly remarkable experience. Take a 360 tour of the space to envision your dream wedding. Contact The Ruby Cora today to begin planning your unforgettable celebration in this captivating venue.
3. The Emerald Clarksville: A Blend of Elegance and Hospitality
Address: 2631 US-41 ALT, Clarksville, TN 37043
Located in the heart of Clarksville, The Emerald Clarksville stands as a premier wedding reception venue. This exquisite banquet hall, operated by a family-owned business with extensive hospitality and food industry experience, promises a truly unforgettable experience for you and your guests [2]. With its renovated and expansive property, The Emerald Clarksville offers a perfect blend of elegance, sophistication, and warm hospitality. The venue provides ample space to accommodate intimate and grand celebrations, ensuring every wedding is tailored to the couple's unique style and preferences.
4 Riverhouse at Southernlight: A Scenic Riverside Retreat
Address: 3476 Rossview Rd, Clarksville, TN 37043
For those seeking a picturesque outdoor venue, Riverhouse at Southernlight offers a breathtaking setting for your wedding reception. Situated on a high bluff with 500 acres of beautiful farmland, this private family-owned venue guarantees privacy and tranquility for your special day [2]. The panoramic view of the rivers and rolling hills of Middle Tennessee provides a stunning backdrop for your celebration. Whether you're envisioning a romantic garden wedding or a rustic outdoor affair, Riverhouse at Southernlight is sure to exceed your expectations.
5. Riverview Inn: Classic Elegance and Impeccable Service
Address: 261 N Riverside Dr, Clarksville, TN 37040
As one of Clarksville's premier hotels, Riverview Inn offers a classic and sophisticated wedding reception venue [2]. With its gorgeous ambiance and exceptional service, this venue guarantees that your wedding day will be nothing short of spectacular. The dedicated staff at Riverview Inn specializes in crafting personalized experiences, ensuring that every detail of your reception is flawlessly executed. From intimate gatherings to lavish celebrations, Riverview Inn provides versatile event spaces that can be tailored to your specific needs and preferences.
6. Quality Inn Exit 4: Where Comfort Meets Celebration
Address: 3095 Wilma Rudolph Blvd, Clarksville, TN 37040
For couples seeking a full-service hotel that caters to all their wedding reception needs, Quality Inn Exit 4 is the perfect choice. With its four-time Choice Hotels Gold Hospitality Award and TripAdvisor Certificate of Excellence, this venue offers exceptional service and comfortable accommodations for you and your guests [2]. The spacious rooms, equipped with modern amenities, ensure that your guests will feel right at home. Quality Inn Exit 4 also provides a full buffet with each stay, ensuring a delightful culinary experience throughout your wedding celebrations.
7. Towneplace Suites Clarksville: Modern Elegance and Convenience
Address: 120 Fair Brook Pl, Clarksville, TN 37040
Situated near downtown Clarksville, Towneplace Suites offers a modern and stylish wedding venue with extended-stay options for your guests. The elegant suites and beautiful amenities create a comfortable and luxurious atmosphere for your wedding festivities. Towneplace Suites boasts various event spaces, allowing you to customize your reception to suit your preferences and guest count. With its convenient location and contemporary design, Towneplace Suites Clarksville is an ideal choice for couples looking for a touch of modern elegance.
8. Old Glory Distilling Co.: A Unique Blend of Whiskey and Romance
Address: 451 Alfred Thun Rd, Clarksville, TN 37040
Old Glory Distilling Co. offers an industrial-inspired space that overlooks a working distillery for couples seeking a truly unique and memorable wedding reception venue. This distinctive venue provides a captivating backdrop with copper stills and whiskey barrels. Whether planning an intimate gathering or a grand celebration, Old Glory Distilling Co. can accommodate your needs.
9. Hidden Creek Farm Weddings: Rustic Charm in the Countryside
Address: 4993 Hunter Rd, Ashland City, TN 37015
Just minutes away from Nashville, Hidden Creek Farm Weddings offers an authentic farm wedding venue nestled in the scenic countryside. This family-owned farm provides a magnificent property and romantic setting that will leave a lasting impression on you and your guests. Surrounded by picturesque landscapes, Hidden Creek Farm Weddings offers multiple ceremony locations and charming rustic decor to enhance your wedding day.
10. The Adalea: A Serene Escape with Vintage Charm
Address: 2901 TN-12, Chapmansboro, TN 37035
Located in Chapmansboro, just a short drive from Clarksville, The Adalea offers a serene escape and vintage charm for your wedding reception. This historic venue provides a breathtaking backdrop for your special day with its picturesque gardens and elegant interiors. The Adalea offers various spaces to accommodate intimate and larger celebrations, allowing you to create the wedding of your dreams.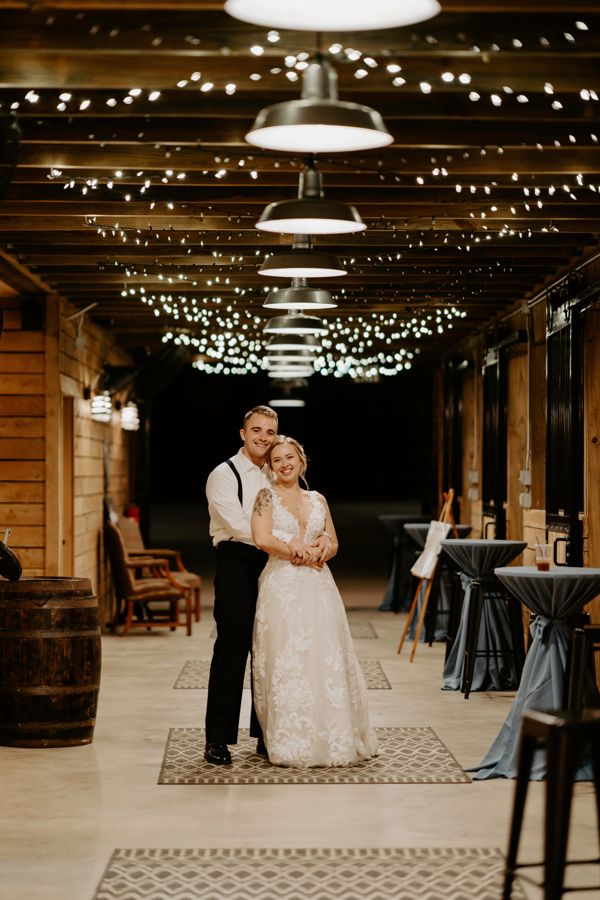 FAQs about Weddings in Clarksville TN
Number of Wedding Venues: Clarksville, TN offers a diverse range of wedding venues to choose from, including rustic barns, elegant ballrooms, scenic outdoor spaces, and more. [Source: Visit Clarksville – Weddings]
Average Wedding Venue Capacity: The average wedding venue in Clarksville, TN can accommodate anywhere from 100 to 300 guests, depending on the specific venue and event setup. [Source: The Knot – Wedding Venues in Clarksville, TN]
Popular Wedding Venues: Some of the popular wedding venues in Clarksville, TN include The Ruby Cora, Sandy Creek Farms, The Belle Hollow, Clarksville Country Club, and Governor's Square Mall Event Space. [Source: WeddingWire – Best Wedding Venues in Clarksville, TN]
Scenic Outdoor Spaces: Clarksville, TN offers picturesque outdoor wedding venues, such as parks, gardens, and waterfront locations, providing stunning backdrops for ceremonies and receptions. [Source: Clarksville Parks and Recreation – Outdoor Facilities]
Budget-Friendly Options: Clarksville, TN has a range of budget-friendly wedding venues catering to different price points, allowing couples to find a venue that suits their budget without compromising quality. [Source: The Venue Report – Affordable Wedding Venues in Clarksville, TN ]
Historic Venues: For couples seeking a touch of history and charm, Clarksville, TN boasts several historic venues that offer a unique ambiance and architectural beauty. These venues provide a sense of nostalgia and character to weddings. [Source: Historic Collinsville – Weddings]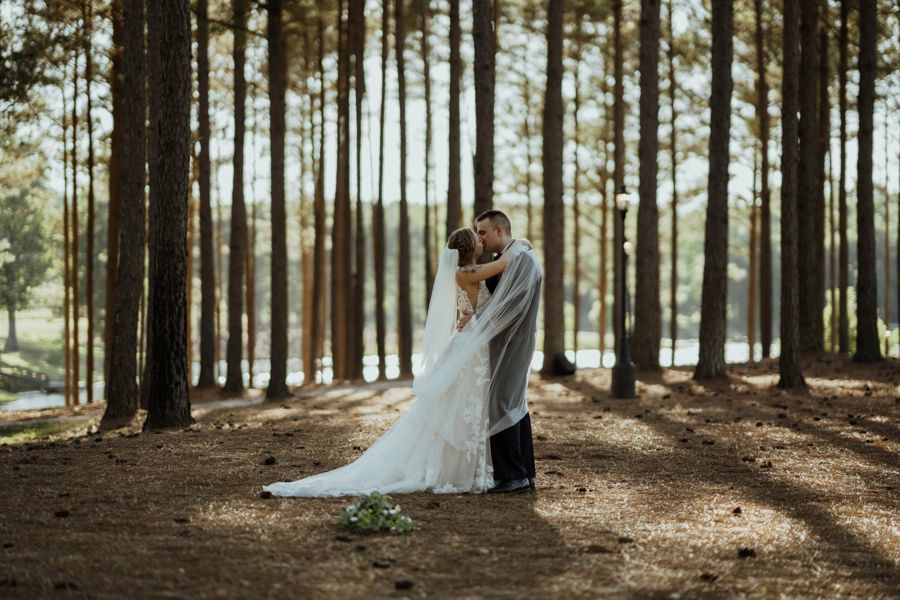 What are the best wedding venues in Clarksville TN?
The best wedding venues in Clarksville TN are Sandy Creek Farms, Ruby Cora, The Belle Hollow, Clarksville Country Club, and Governors Square Mall.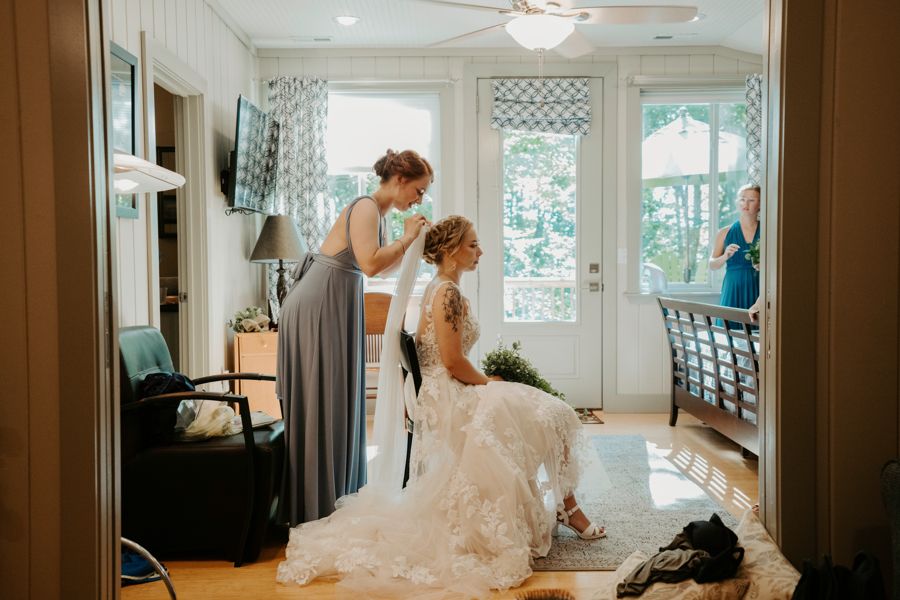 What are the best attractions and landmarks near Clarksville TN?
Attractions and Landmarks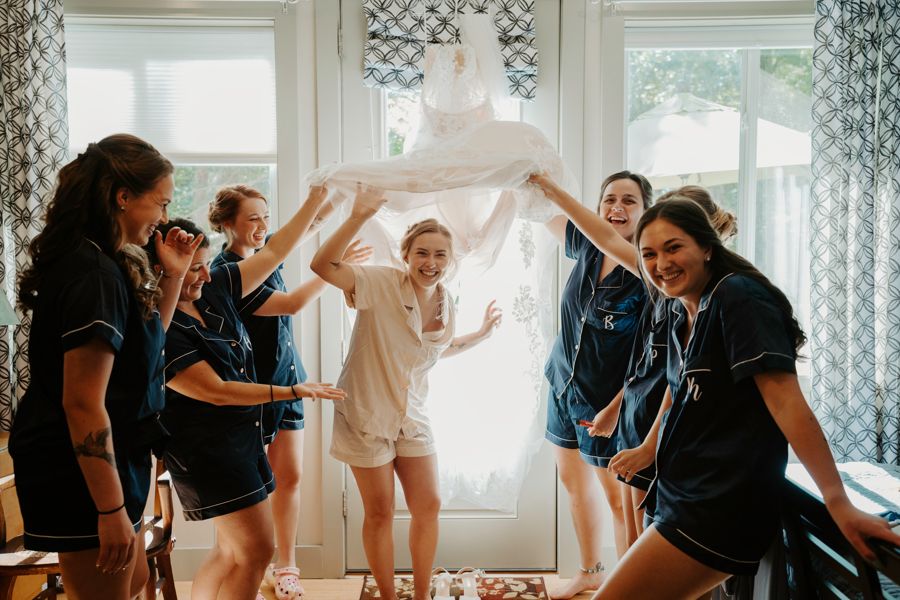 What are the top wedding caterers in Clarksville TN?
Legends Smokehouse & Grill: Legends Smokehouse & Grill is a wedding catering company in Clarksville, TN, offering artisanal smoked barbecue meats, side dishes, and desserts.
Big Al's Deli: Located in Nashville, Big Al's Deli is another option for wedding catering near Clarksville.
Beyond Details: This catering company in Nashville provides services for weddings and other events.
Pig & Pie Catering: Highly recommended for wedding catering, Pig & Pie Catering receives positive reviews for their exceptional service and delicious menu options.
North Meets South: Though located in Crofton, KY, North Meets South has received positive reviews for their catering services at a wedding, including delicious BBQ and friendly staff. They are recommended for events in the Kentucky/TN area.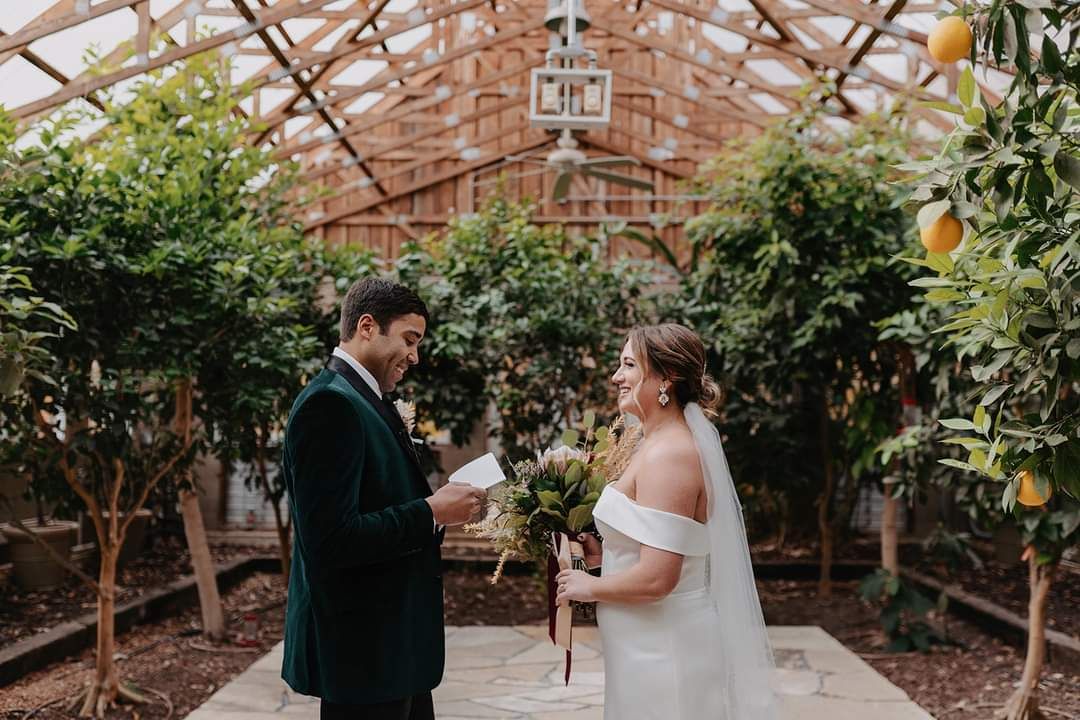 Where else can I search for wedding venues near Clarksville TN?
| | |
| --- | --- |
| City/Town | Distance from Clarksville, TN (in miles) |
| Nashville | 49 |
| Franklin | 70 |
| Murfreesboro | 81 |
| Paducah | 96 |
| Bowling Green | 64 |
| Hurricane Mills | 55 |
| Paris | 62 |
| Grand Rivers | 73 |
| White House | 48 |
| Lebanon | 78 |
| Brentwood | 58 |
| Leiper's Fork | 64 |
| Hampshire | 65 |
| Metropolis | 105 |
| Cave City | 98 |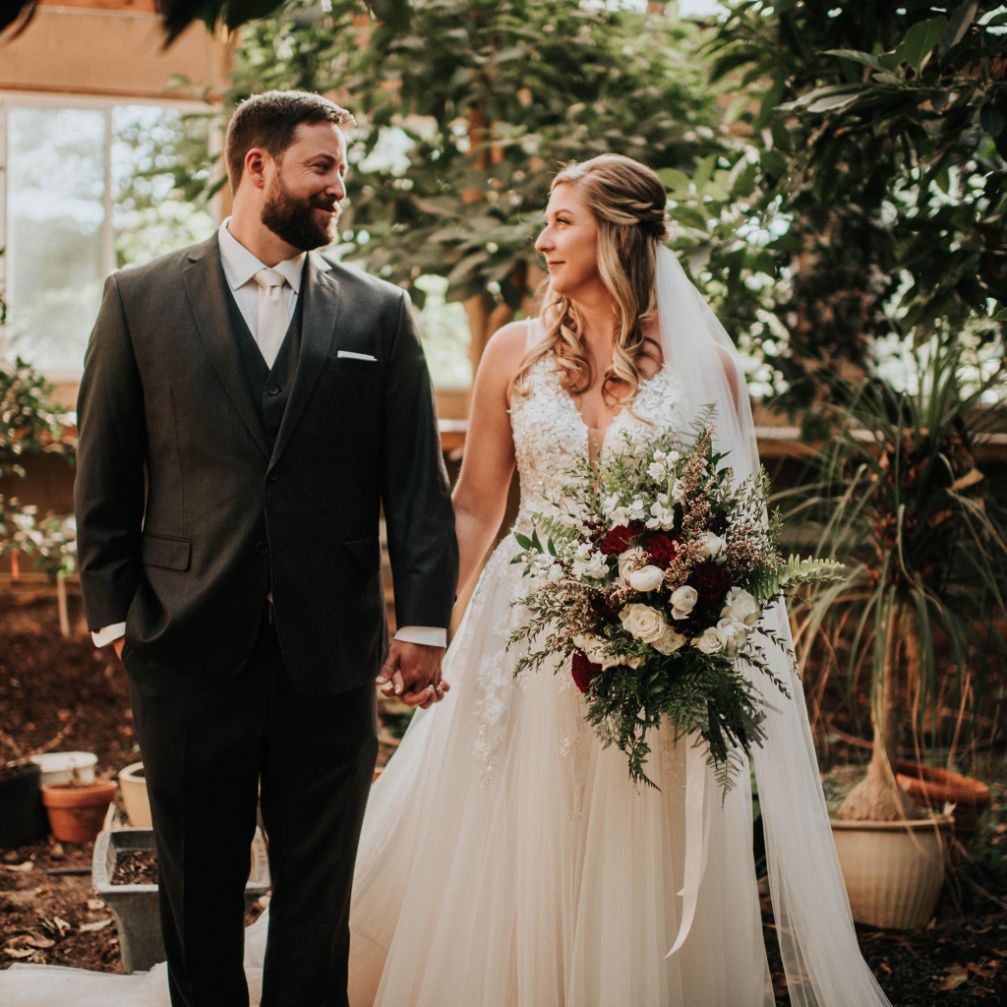 Good luck finding your Clarksville wedding venue!
As you embark on the journey of planning your dream wedding, the charming city of Clarksville, TN, offers an abundance of enchanting wedding venues to make your special day truly memorable. From the breathtaking landscapes to the dedicated event professionals, you'll find everything you need to bring your vision to life. Don't wait any longer – start exploring the wedding venues in Clarksville and get ready to say "I do" in this captivating destination.