Our wedding venue is a great destination for weekend weddings for Johnson City TN couples
Many couples choose Sandy Creek Farms instead of Johnson City wedding venues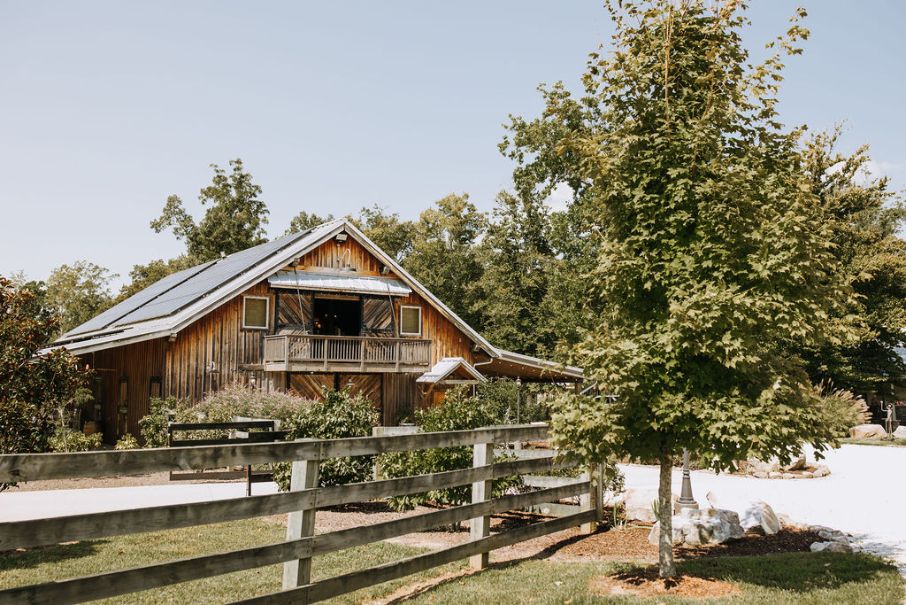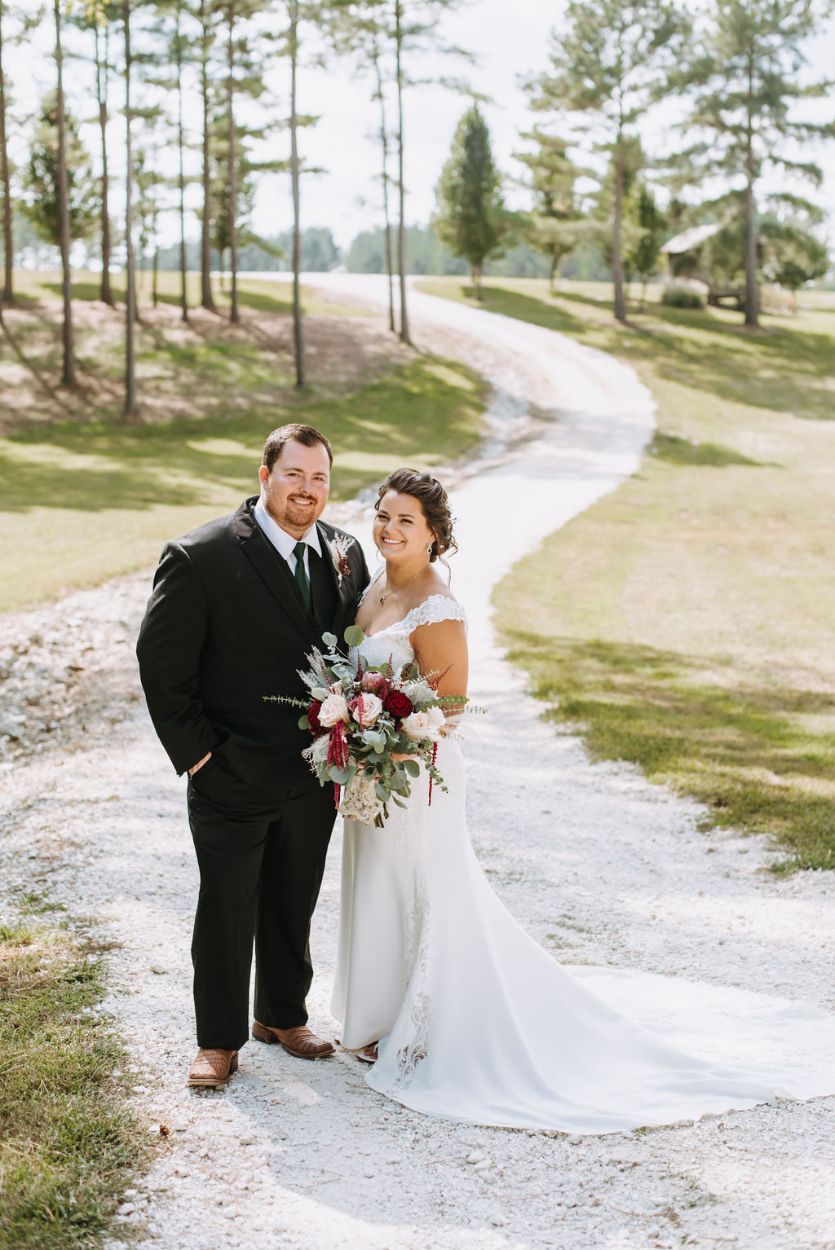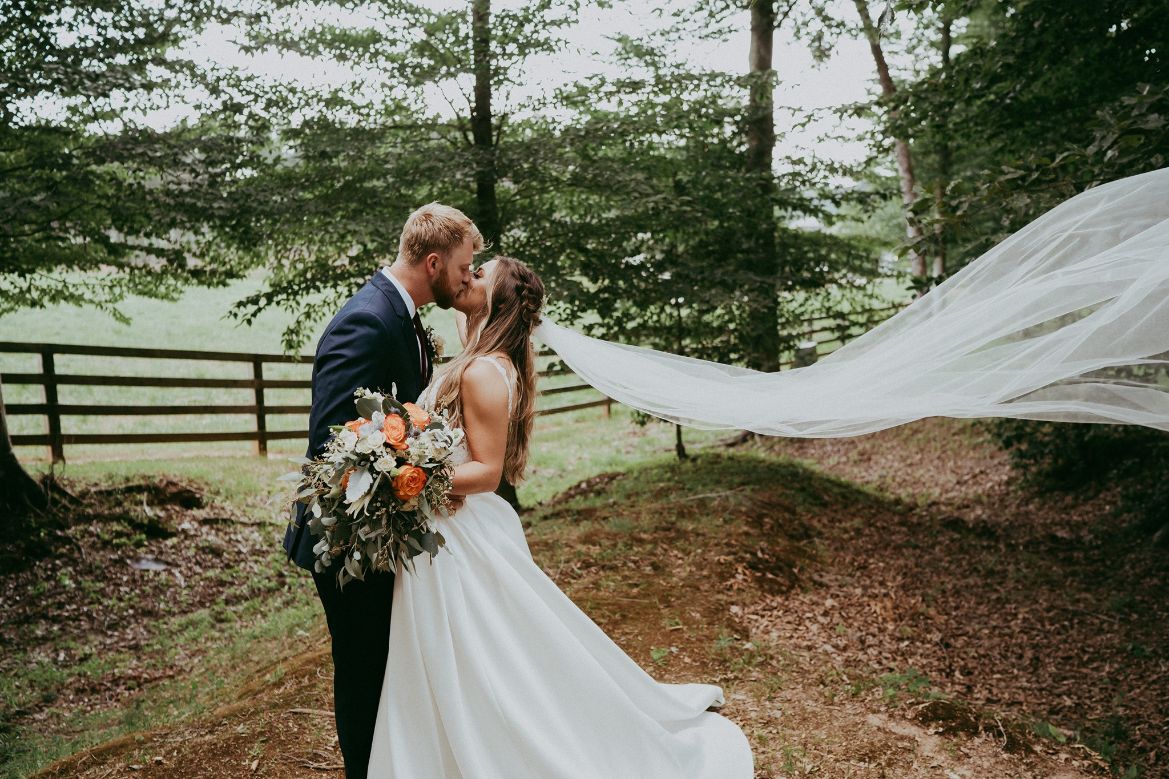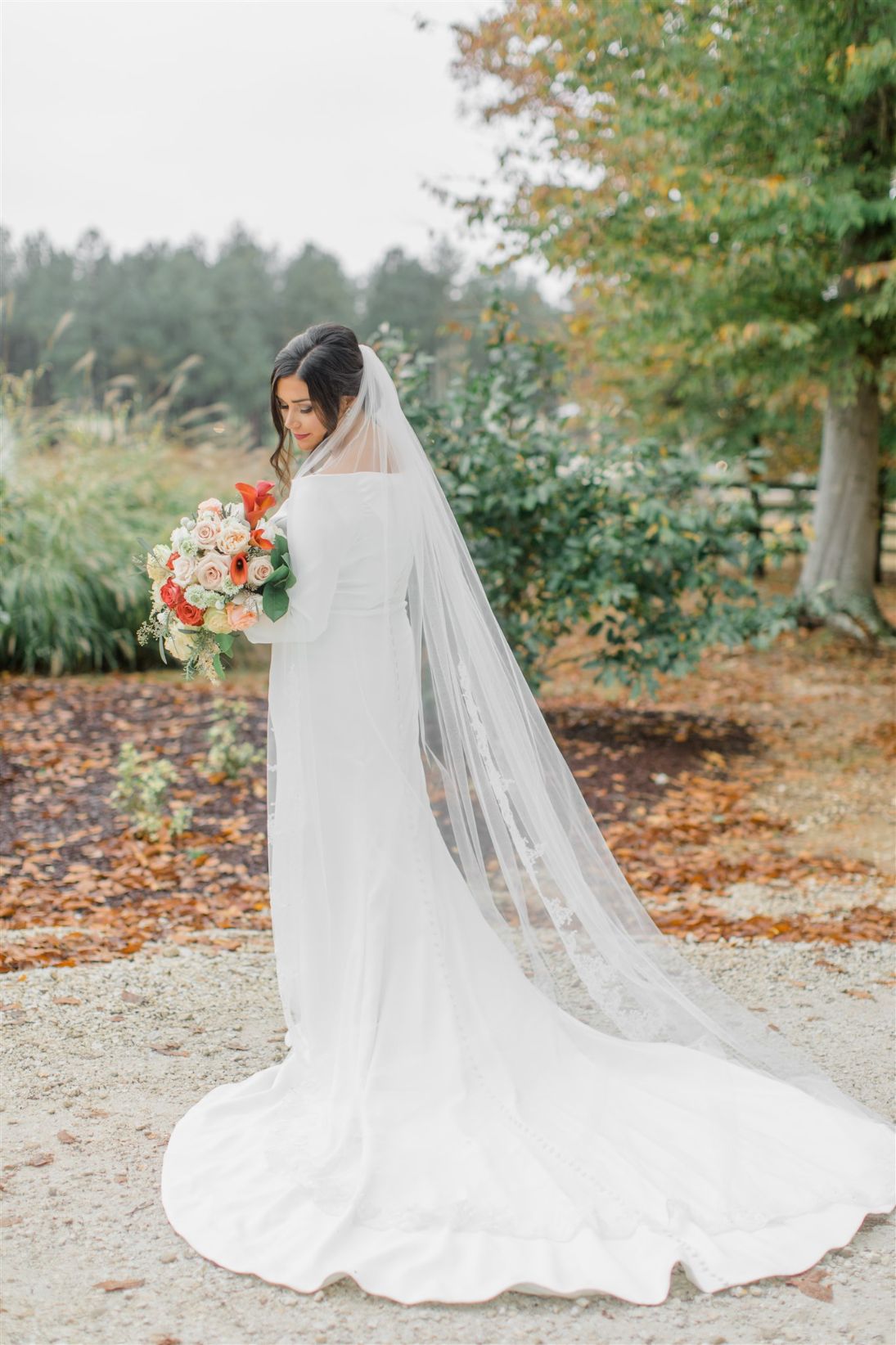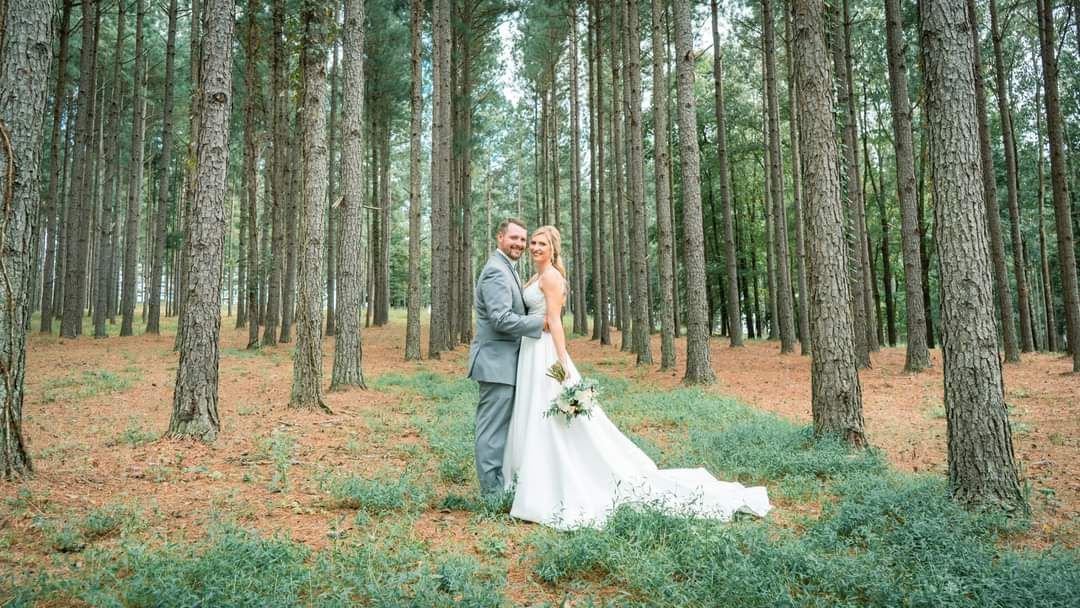 Sandy Creek Farms is located in Springville, TN. Our modern wedding venue is the most recently built wedding venue in Tennessee.
The reason Johnson City wedding couples choose our venue is that they want to have a destination wedding that isn't too far away from home. It's the perfect wedding venue for those who love the outdoors, with modern interior touches.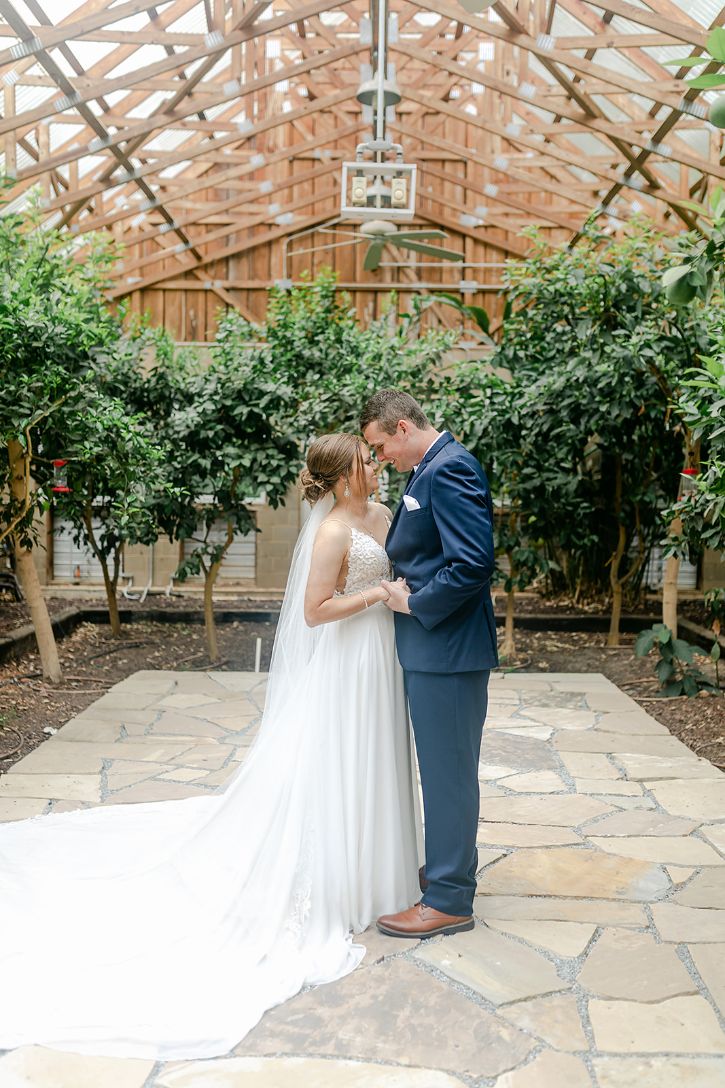 Six event venues all on one private property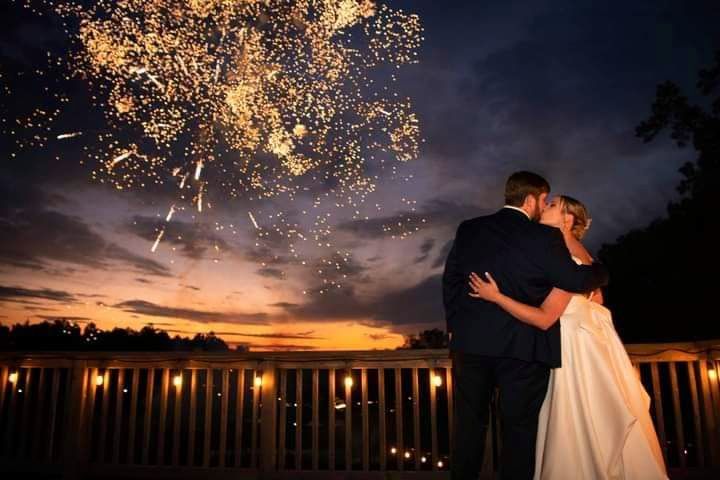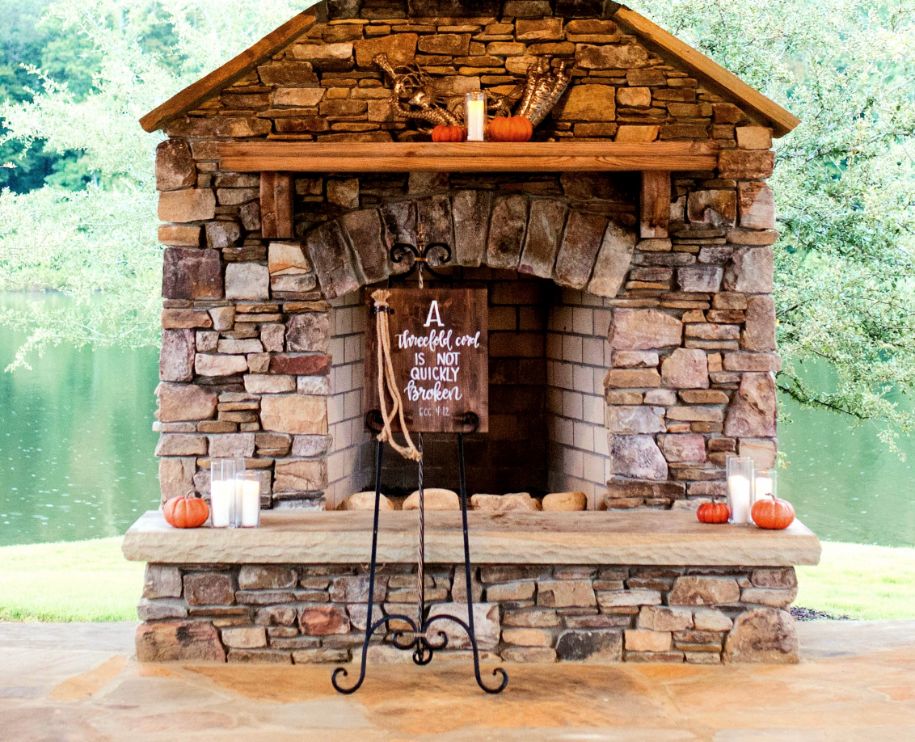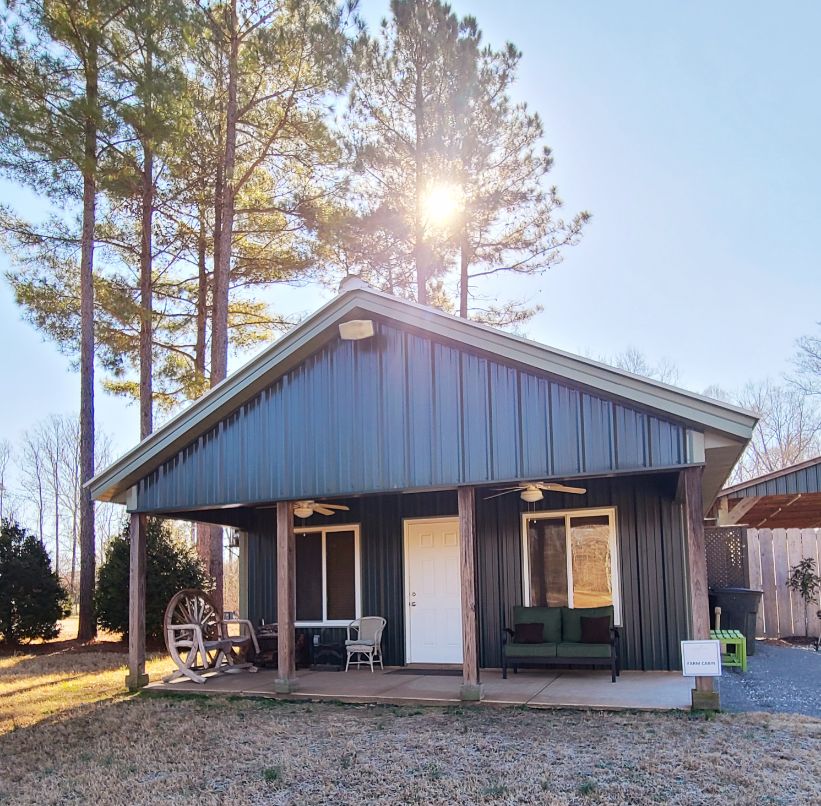 There are no venues in Johnson City, TN, or elsewhere across Tennessee that is quite like Sandy Creek Farms.
Our 430-acre venue has six ceremony and reception locations, as well as six overnight lodging cabins for you to stay in.
It's a much less crowded and touristed option than the Great Smoky Mountains.
Multiple options for your beautiful wedding reception
One of our indoor venues is a banquet hall venue style, with gorgeous flooring and natural light.
Wedding couples love our private island option, as well as our 8 miles of trails through manicured Pine forests.
One of the newest and most astounding Tennessee wedding venues
If you live in Johnson City, TN, you can tour our venue from the comfort of your home using our virtual tour option. We know it's more of a commitment to drive here than to a wedding venue in downtown Johnson City TN.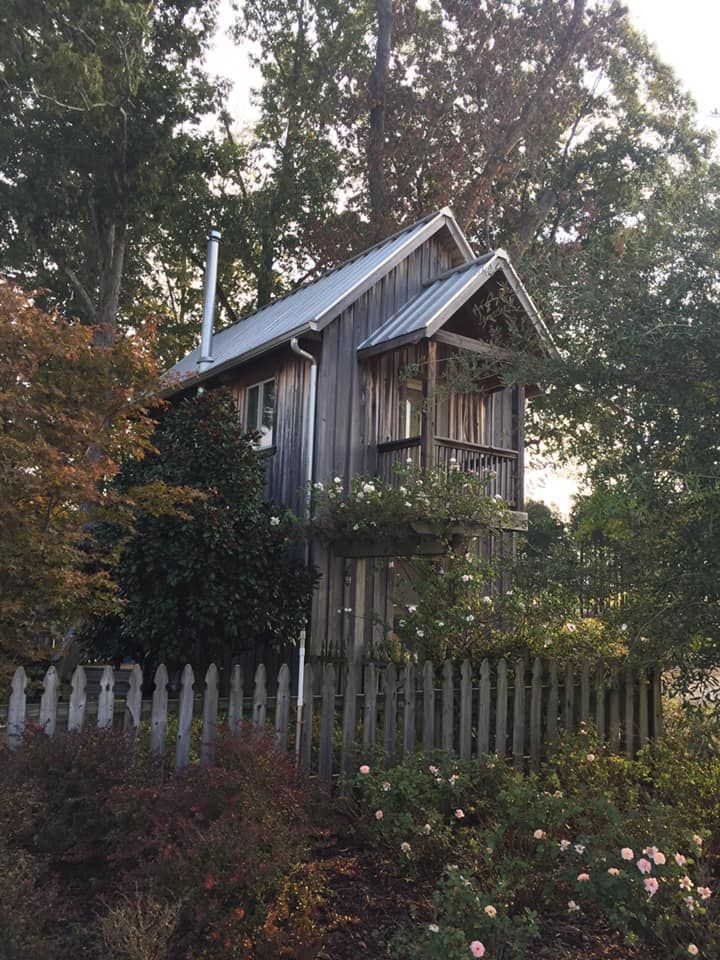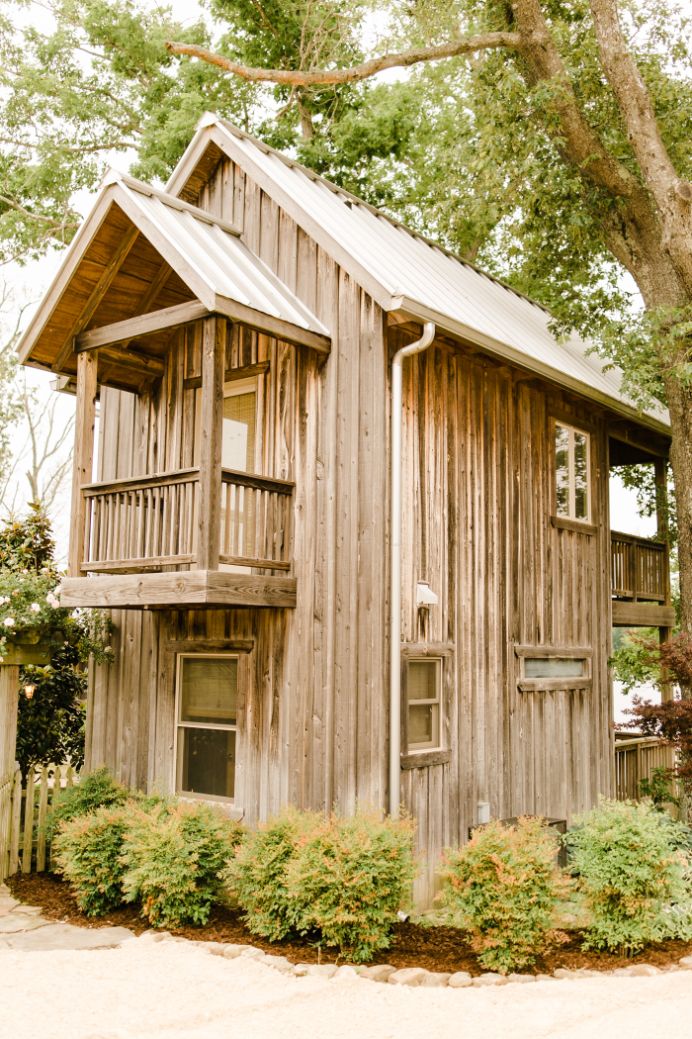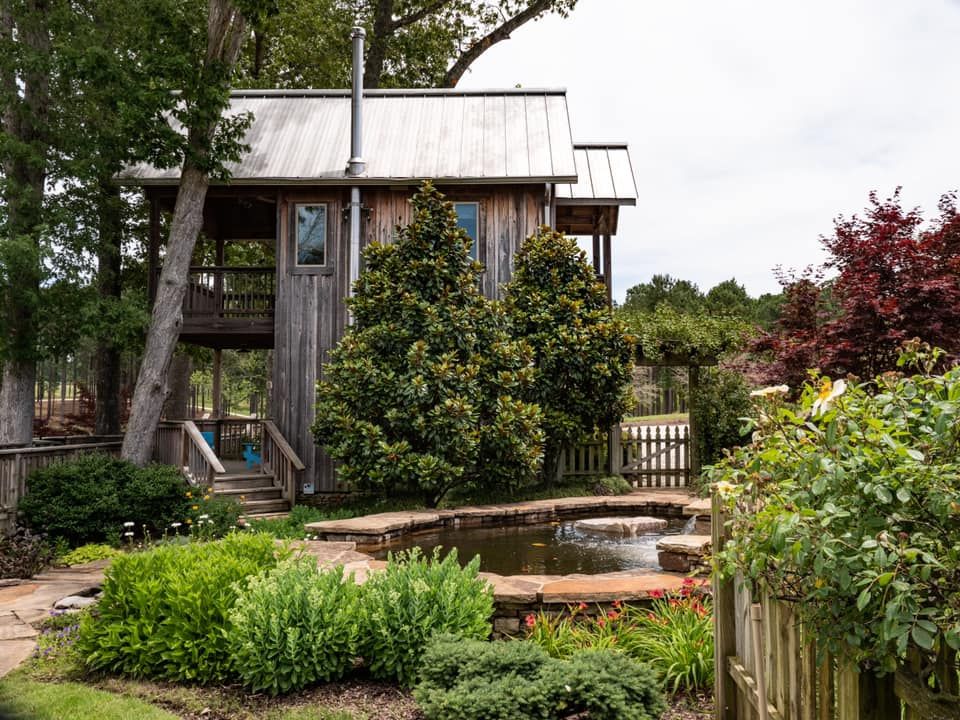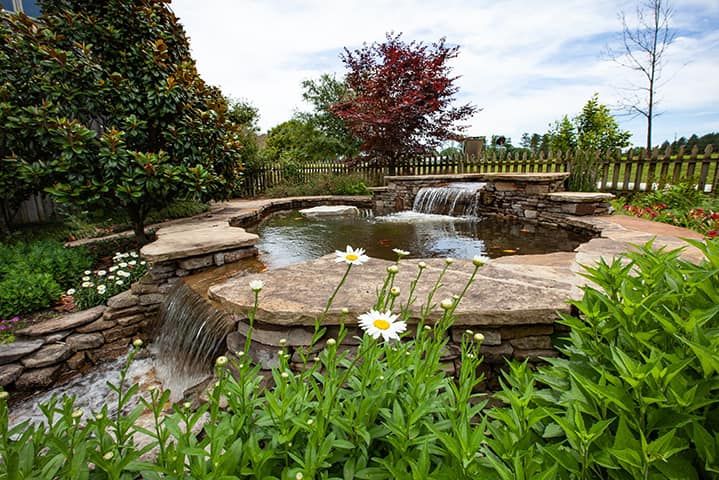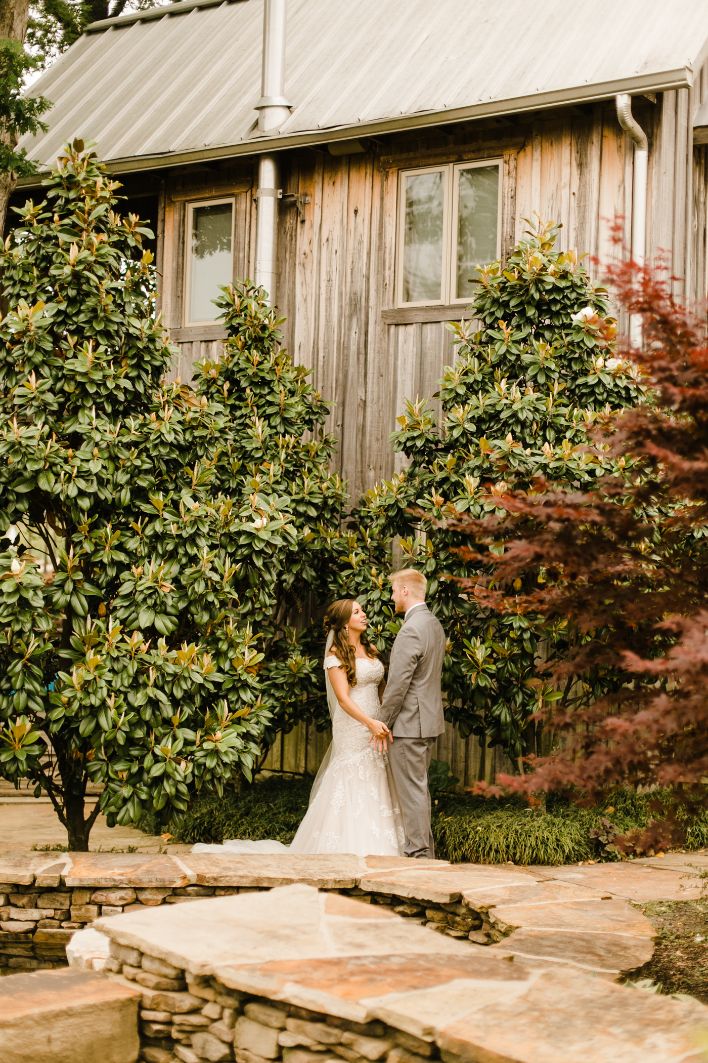 Johnson City TN wedding venue options
Our vision of creating one of the most picturesque Tennessee wedding venues began with the acquisition of 430 acres of the gorgeous rolling countryside over a decade ago.
Since then, we've lovingly expanded our property to include six overnight accommodations & over six ceremony areas – including our popular private Island.
As we mentioned, you'd be hard-pressed to find an outdoor space quite like ours anywhere else, including other Johnson City TN wedding venues.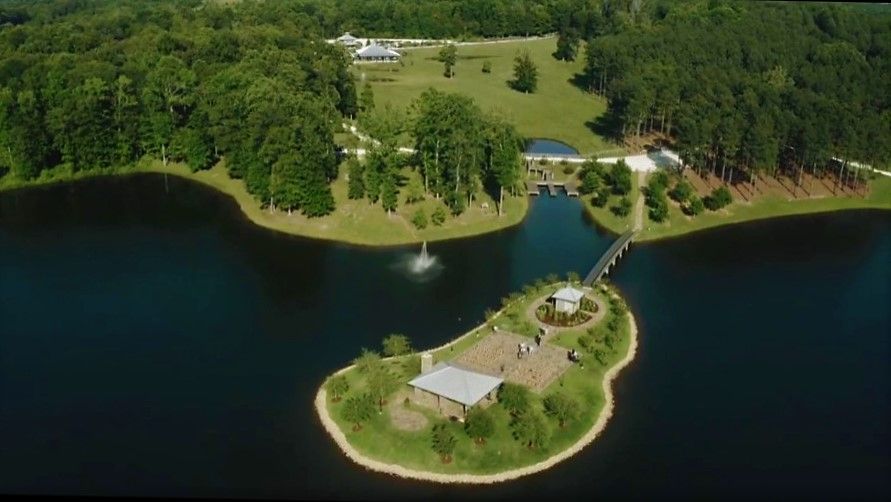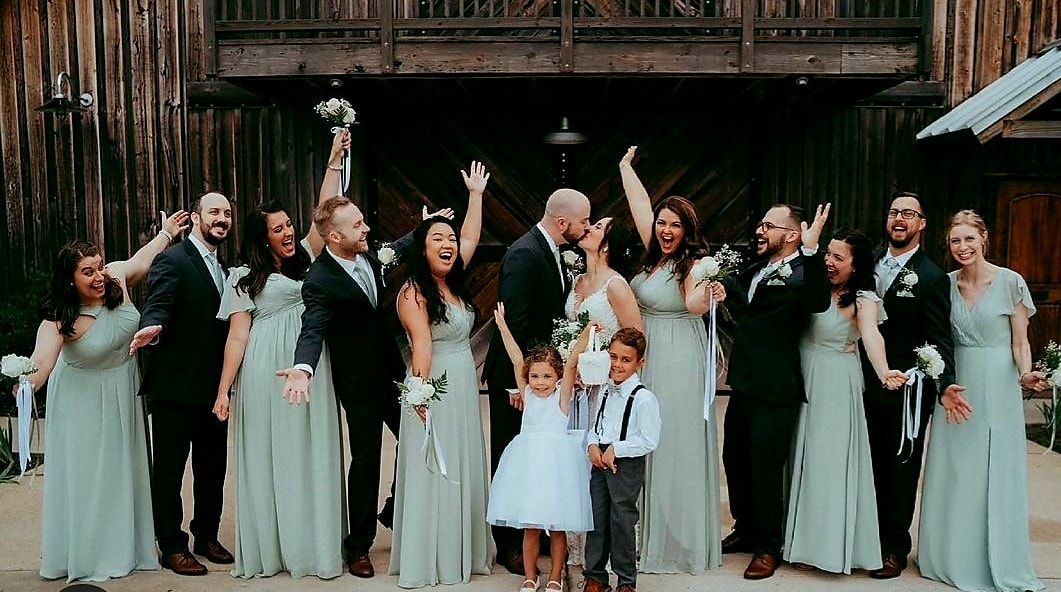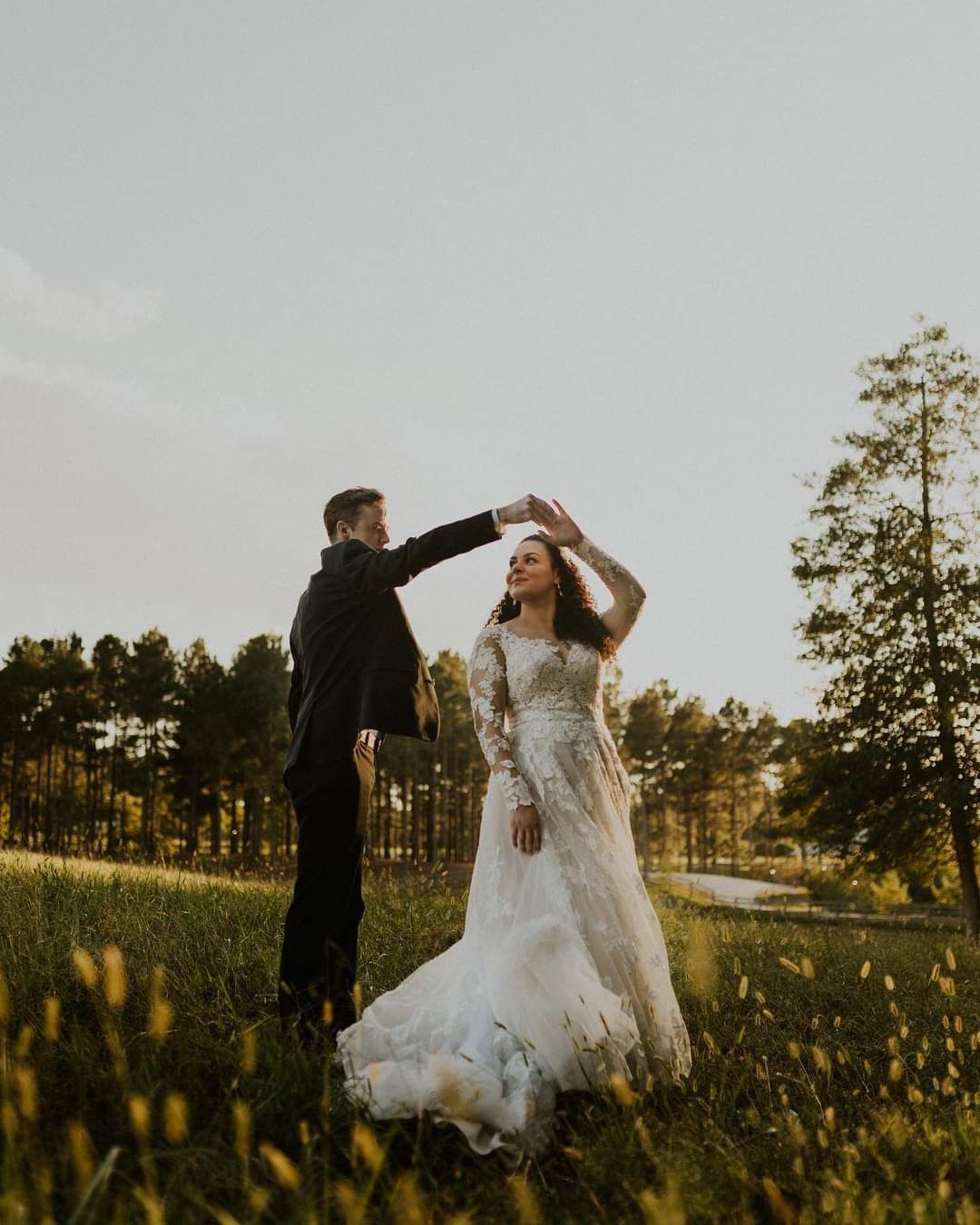 Our event center highlights:
✓ 430 acres with manicured forests, extensive landscaping, outdoor sculptures in Springville, TN
✓ 8 miles of hiking trails
✓ Fish for bass and catfish, ride your ATV and take a relaxing kayak tour in our 20-acre lake
✓ 6 indoor and outdoor ceremony and reception options
✓ 6 lodging options (pet-friendly)
✓ Private island featuring a natural stone pavilion, underwater lighting, and a fountain
✓ Bridal suite for your bridal party to get ready
✓ Grooms room or cabin
✓ On-site gym, guest laundries, and kitchen, and watercraft rentals
✓ Beautiful photo opportunities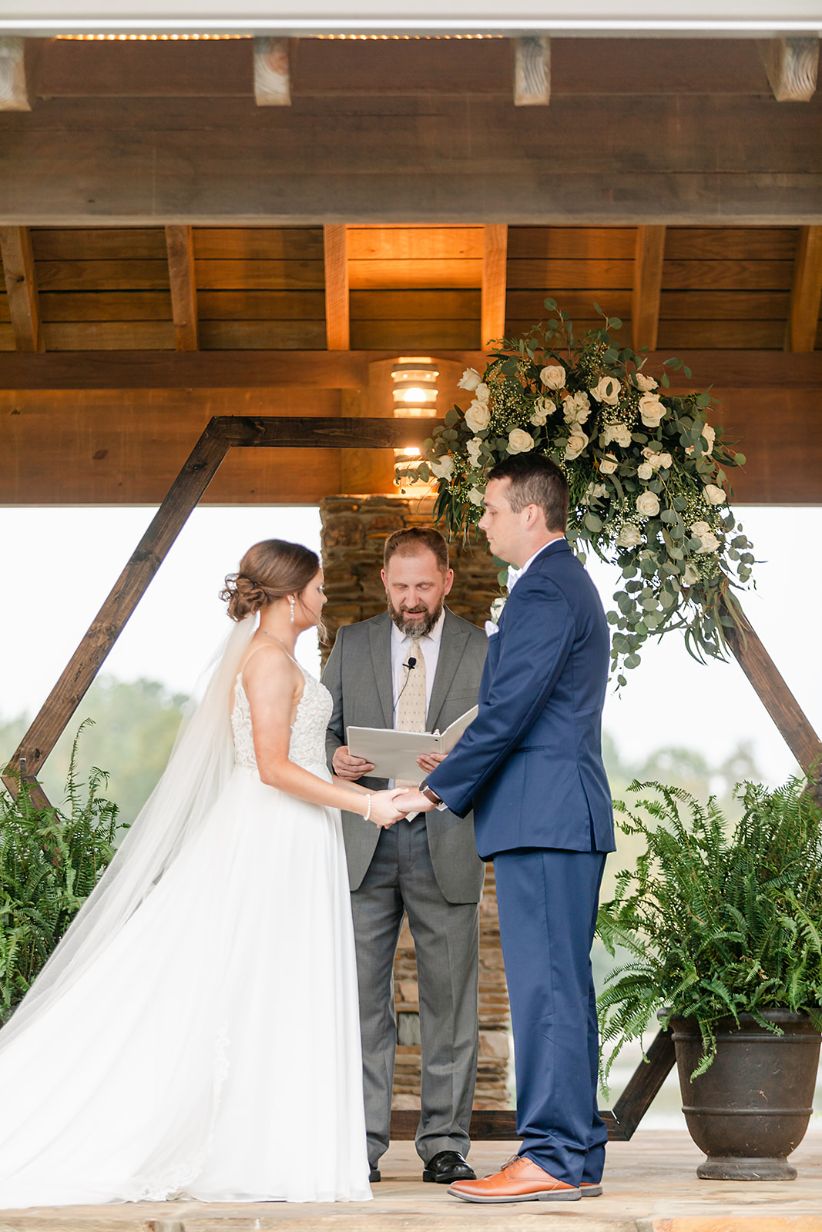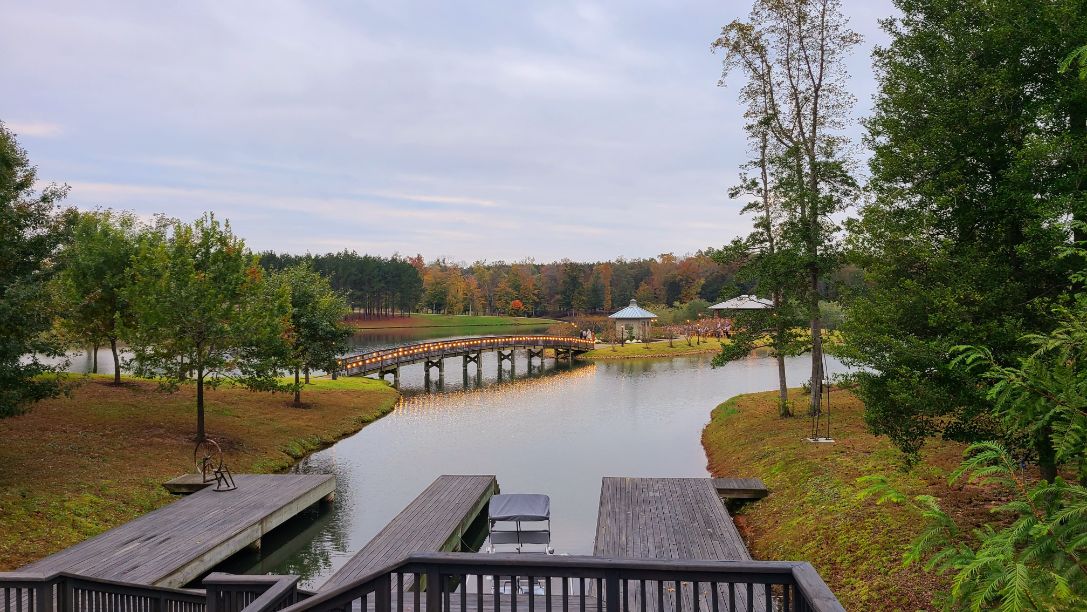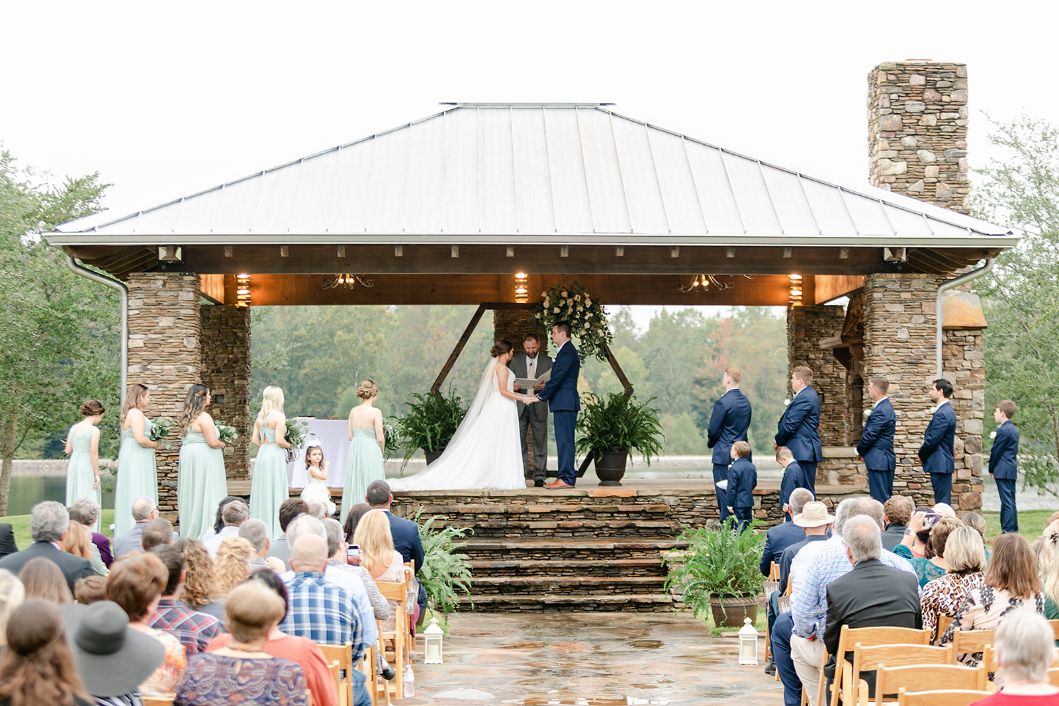 All the amenities:
✓ Gorgeous dressing quarters & caterers kitchen
✓ Lighted parking area with a parking attendant
✓ Banquet seating, round tables, & rectangular tables
✓ Pub tables with stools / All-weather exterior furniture
✓ Natural wood chairs for the ceremony/reception
✓ On-site venue representative
✓ On-site security
✓ Setup and tear down
✓ Endless photo opportunities
✓ AV & Sound / DJ/dance floor area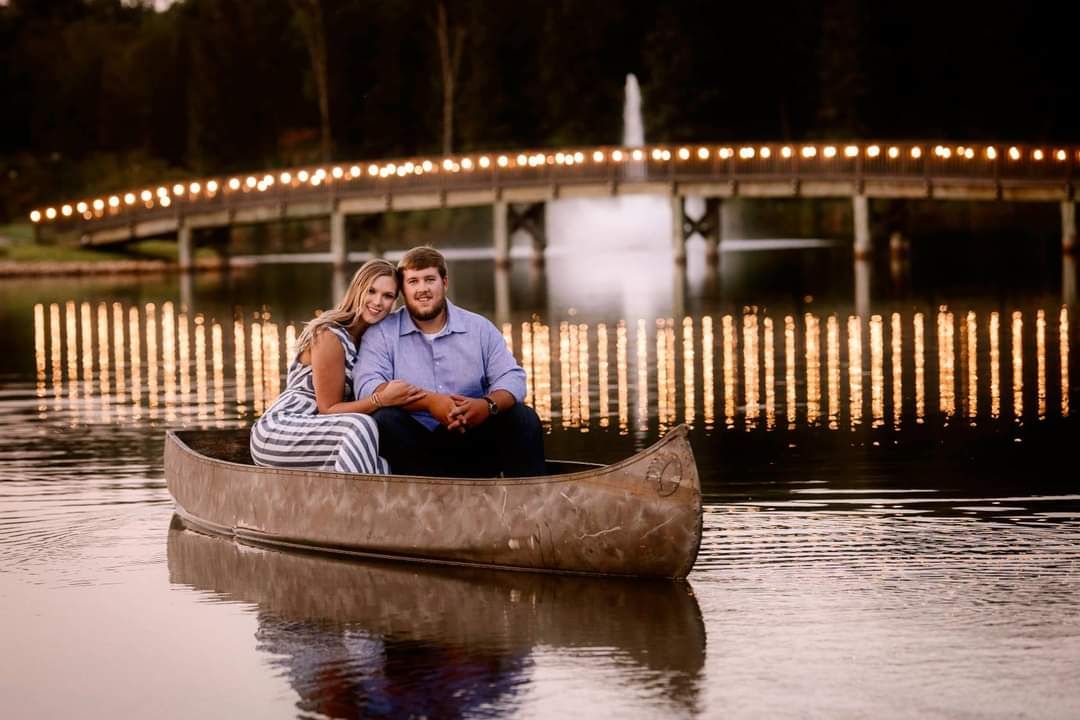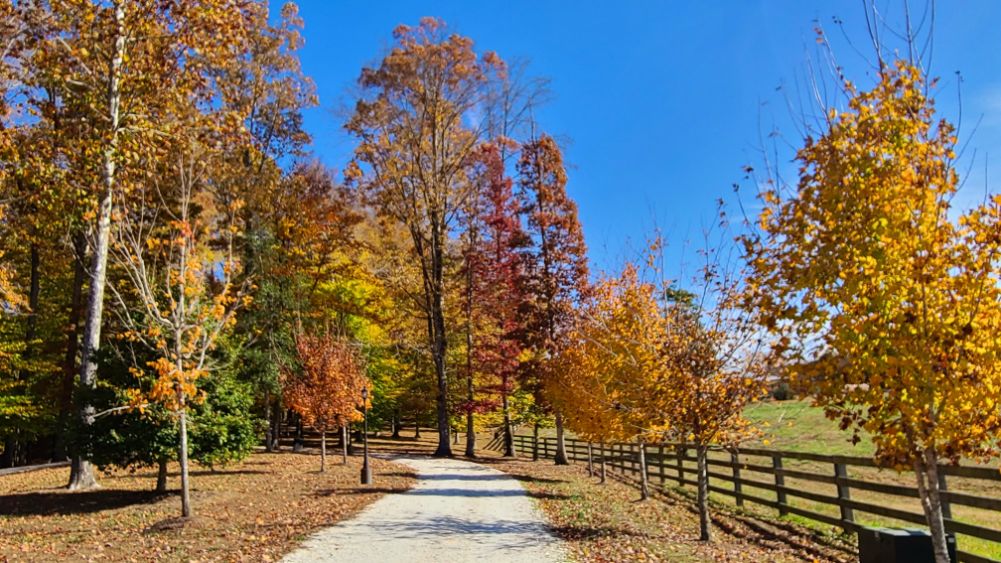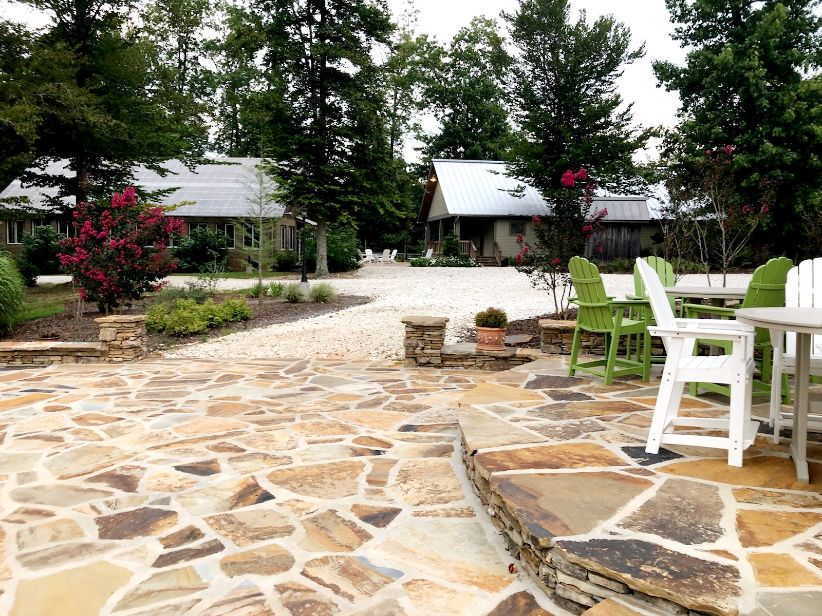 A beautiful setting in the Tennessee countryside.
Our wedding venue has an amazing team that almost takes on the role of a wedding planner or wedding coordinator.
Your wedding photos will be totally unique because you have so many opportunities around the property.
The perfect venue to create spectacular events
If you want a reception venue in the beautiful countryside with a wedding ceremony and reception that is unlike any you have seen before, you should come to take a tour or view our virtual tours.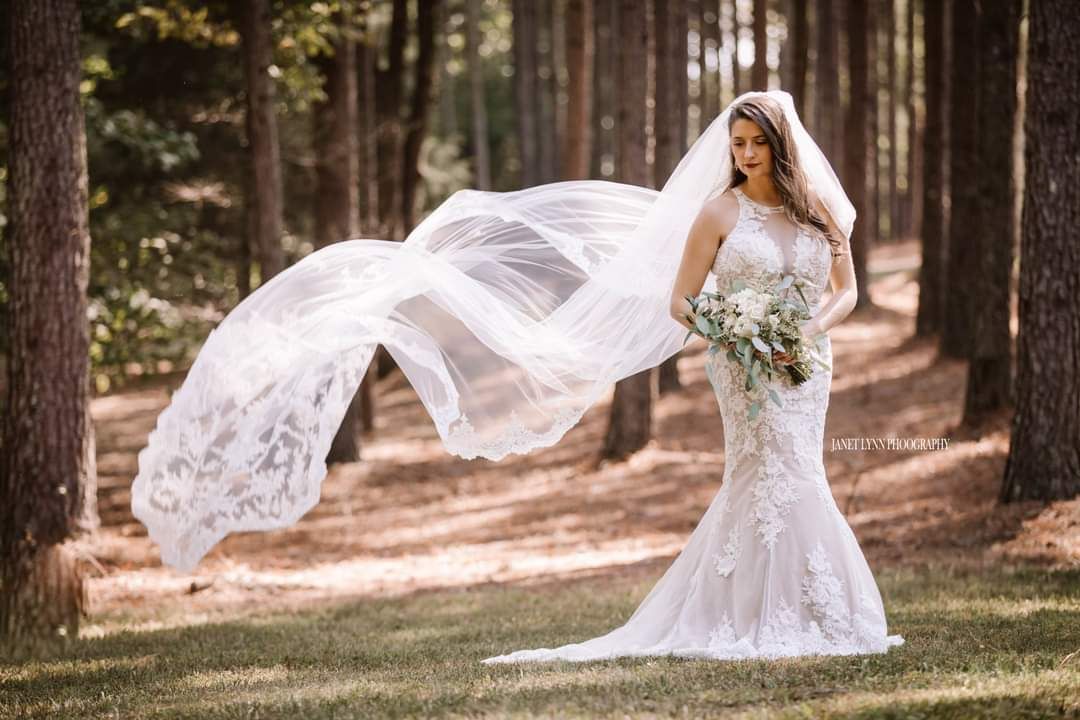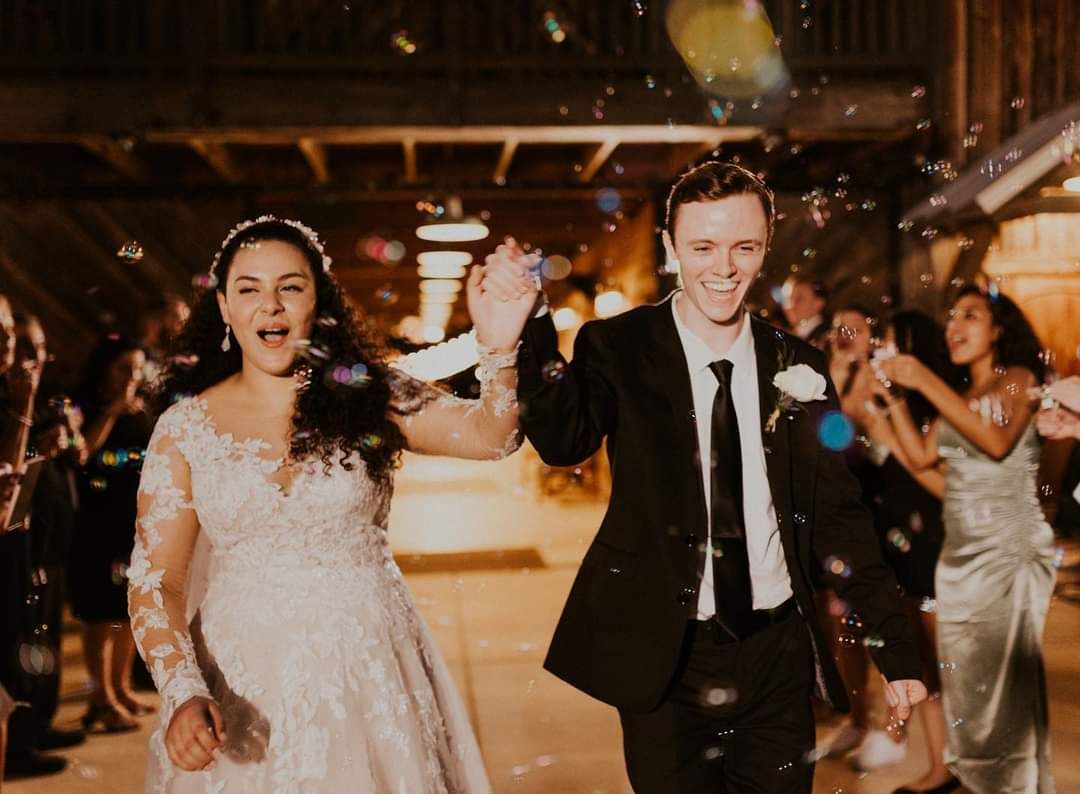 We also host special events and family reunions.
Come enjoy the perfect setting in nature with incredible views of towering pines.
The perfect wedding venue is just down the highway :) See you soon and best of luck in your venue search!
FILED UNDER: Historic Downtown Johnson City, Sugar Hollow Retreat, Johnson City's Premier Location, Johnson City Country Club, Harvest Acres Farm, Old Carriage Garage, Gallery Event Center, Boone Falls Reserve, Carnegie Hotel, Middle Fork Barn, Event Venue, Unique Wedding Venue, Wedding Planning