Table of Contents:
Looking for a romantic getaway with your significant other? Nashville, Tennessee, may be famous for its music scene, but it also offers plenty of activities and attractions for couples. Whether looking for a cozy night in a cabin or an evening out in town, Nashville has it all. From exploring the city's iconic landmarks to stargazing at Sandy Creek Farms in Springville, TN, here are 35 romantic things to do in Nashville for couples. But first…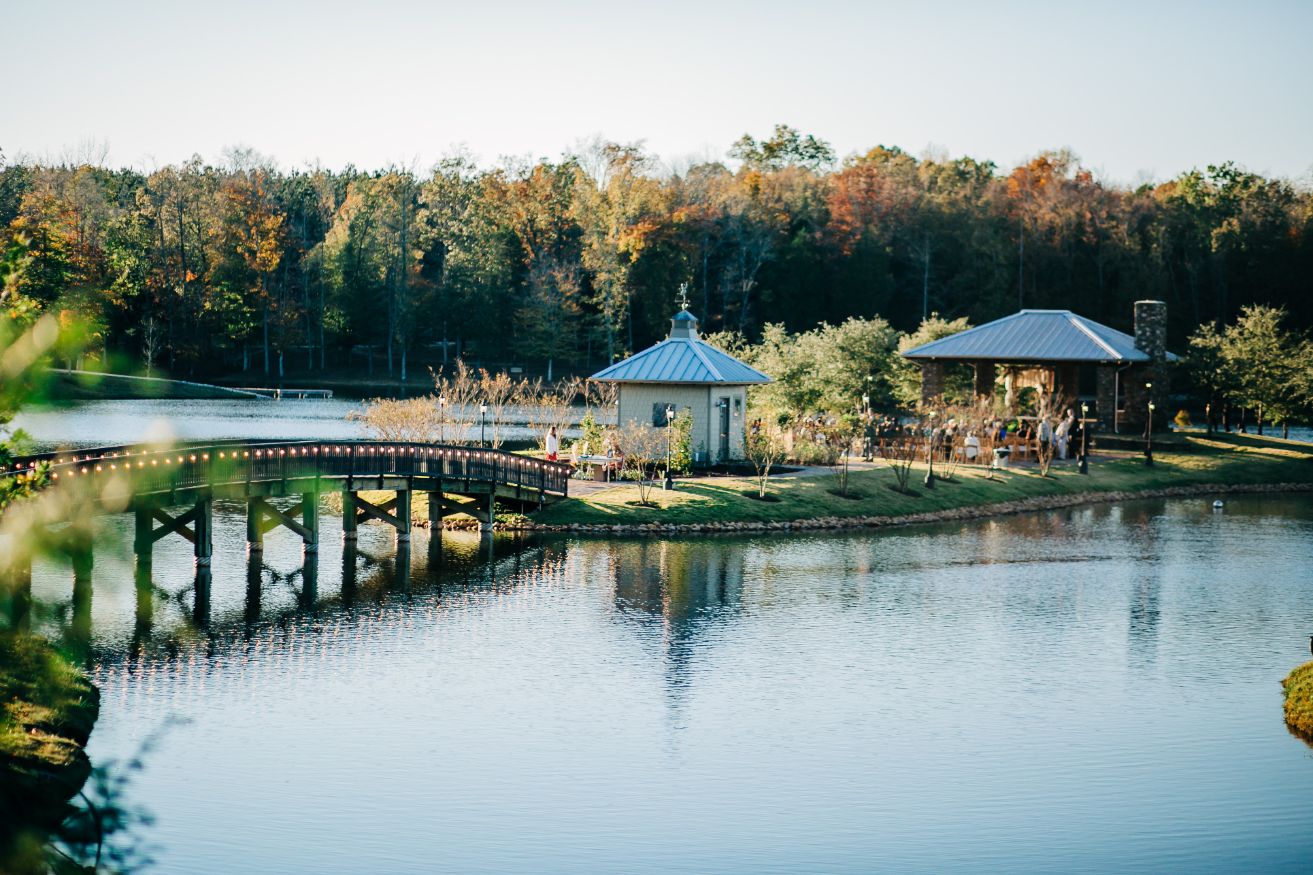 What are some romantic Nashville getaways?
Nashville, Tennessee, is full of romantic getaways that will provide unforgettable experiences. From exploring the local music scene to enjoying some of the best Southern cuisines, Nashville has something for every couple. Sandy Creek Farms in Springville, TN, is an ideal spot if you're looking for a romantic countryside escape. Here's why it's the perfect getaway within 3 hours of Nashville: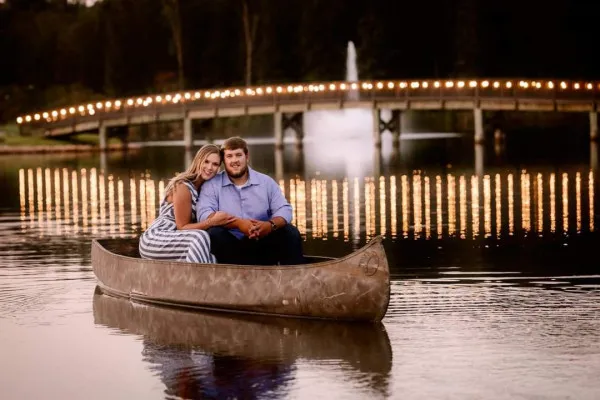 430 acres with manicured forests, extensive landscaping, and outdoor sculptures in Springville, TN
10 miles of hiking trails
Fish for bass and catfish, ride your ATV and take a relaxing kayak tour on our 20-acre lake
Seven onsite cabins to rent
Private island featuring a natural stone pavilion, underwater lighting, and a fountain
On-site gym, guest laundries, kitchen, and watercraft rentals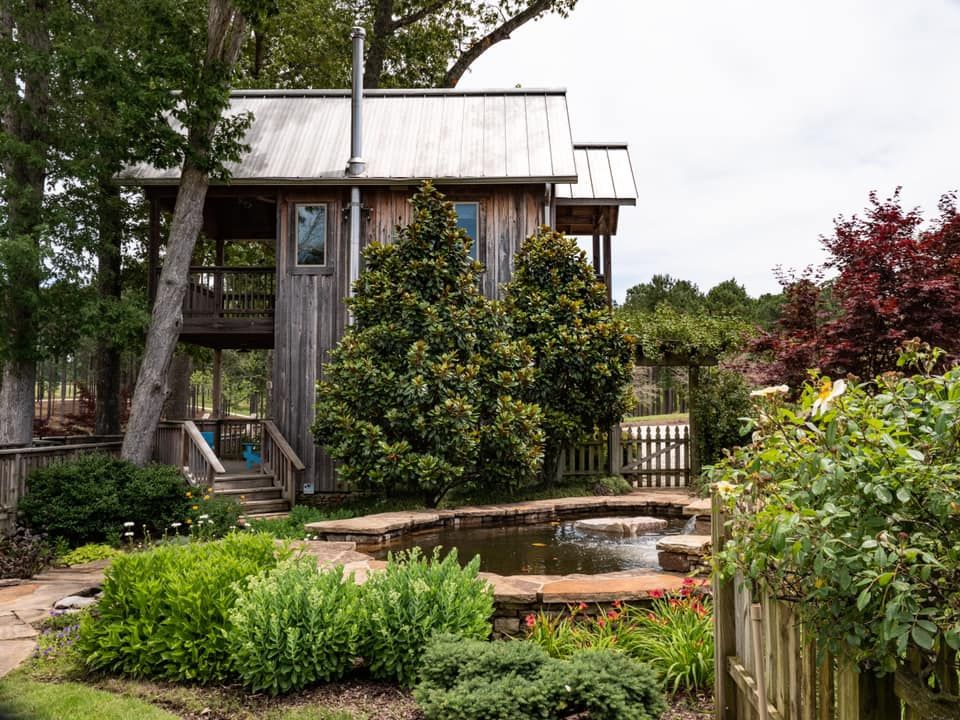 Sandy Creek Farms is the epitome of natural elegance and outdoor romance.
Sandy Creek Farms is an excellent spot for family reunions, weddings, and other events. Much less crowded than the Smokies, it's the perfect getaway from Nashville. But if you're looking for something easier to do that's actually in Nashville, keep reading!
Why choose Nashville for a romantic getaway?
Nashville is the perfect destination for a romantic getaway due to its unique music, food, and cultural blend. The city's vibrant entertainment scene, live music, and iconic attractions like the Grand Ole Opry make it a top holiday destination for couples. Nashville's food scene is also highlighted, with must-try dishes like hot chicken and Meat & Three. Specific activities, such as wine tastings at Belle Meade Winery and the beautiful views at Love Circle, make Nashville stand out as a romantic destination.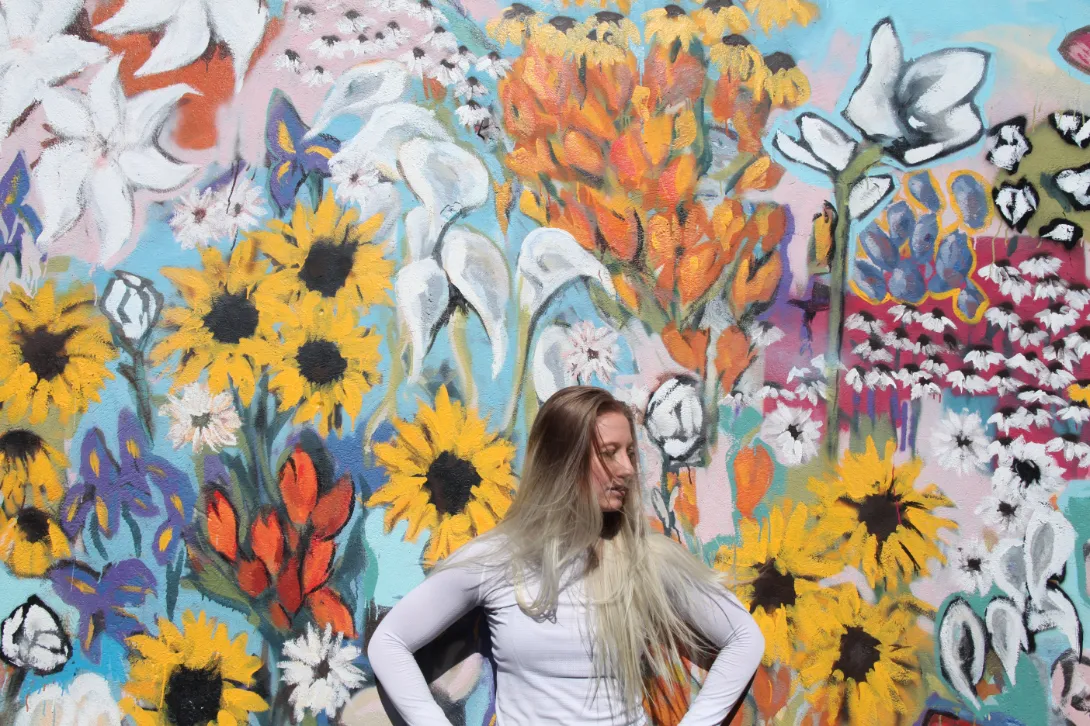 1. Immerse yourself in Nashville's mural artistry
Nashville is known for its vibrant and diverse art scene, and one of the best ways to experience it is through the city's many murals. With so many incredible murals, it can be overwhelming to decide where to start. Some of the most famous murals in Nashville include "I Believe in Nashville," "What Lifts You," and "Nashville Looks Good On You," but there are many others worth exploring as well.
One way to discover new murals in Nashville is to explore different neighborhoods and watch for them as you go. The best neighborhoods for mural hunting include The Gulch, 12 South, East Nashville, and Germantown. Another option is to take a guided mural tour, which can be a fun and informative way to learn about the city's art scene and discover new murals.
2. Go for a romantic ride on the General Jackson Showboat.
General Jackson's Showboat is a beautiful and unique way to spend a romantic evening in Nashville, Tennessee. This luxurious boat offers daily cruises along the Cumberland River, departing near the Grand Ole Opry House and Opry Mills Mall. The tour lasts 4 hours, during which you can enjoy the stunning views of the Nashville skyline as the sun sets and the night comes to life.
The Showboat features a dining room and Victorian Dinner Theater for a grand dinner experience matched with quality food, music, and entertainment. You can enjoy live music for dancing or cuddling with your loved one. The Showboat Dinner Cruise is one of the top boat tours in Nashville, providing a romantic backdrop of lights from the skyline, the moon, and the stars.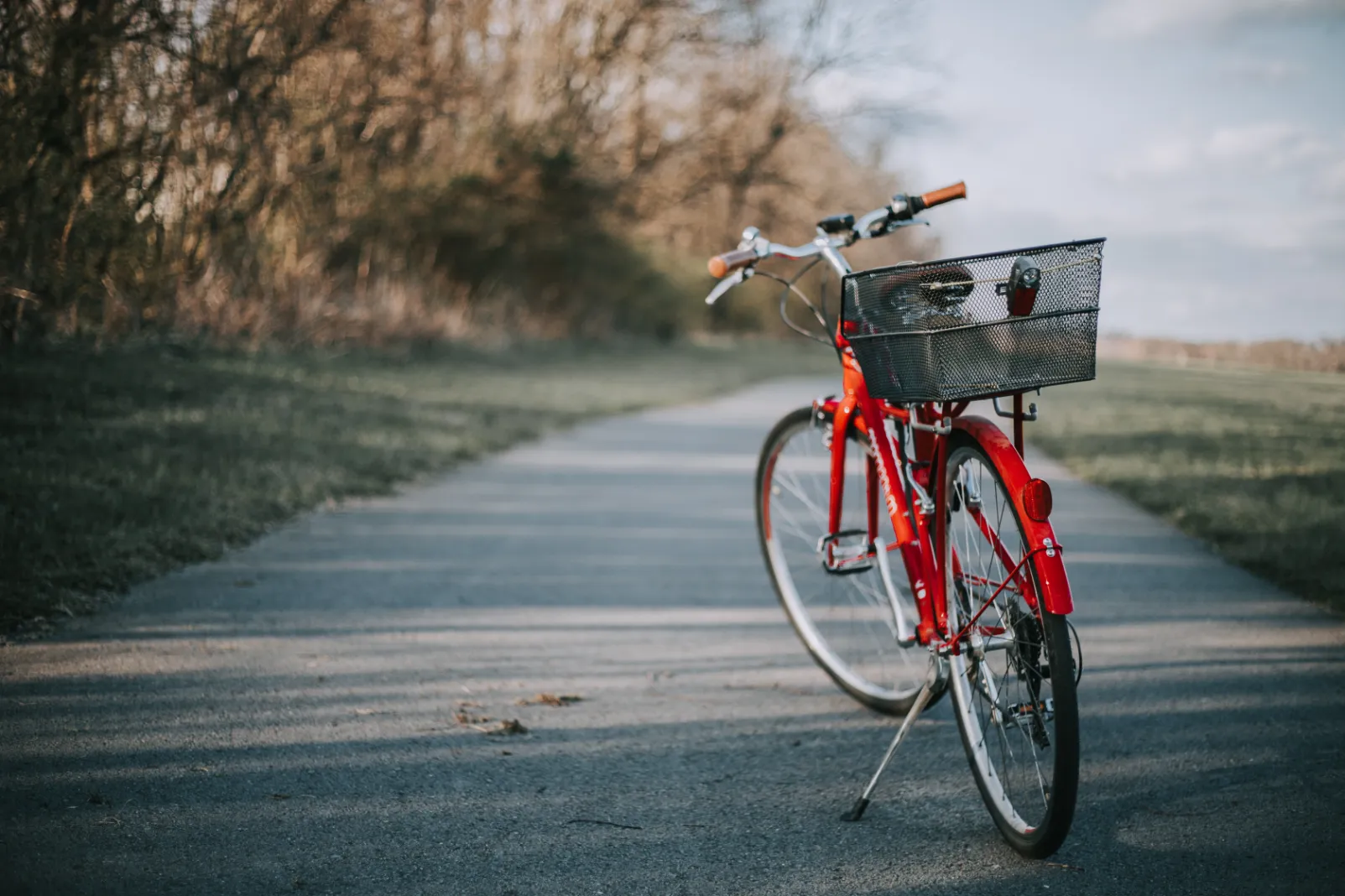 3. Rent a bike and ride the Cumberland River Greenway.
The Cumberland River Greenway is a beautiful and scenic destination in Nashville, TN, that offers a variety of activities for couples and families alike. To tour the Cumberland River Greenway, you can rent kayaks and life jackets and set off down the river to appreciate the natural beauty of Nashville. You can also pay extra for a kayak guide to ride with you. While kayaking, you can spot landmarks like the John Seigenthaler Pedestrian Bridge and enjoy the views of downtown Nashville and the surrounding woods.
Shelby Bottoms Greenway
Another option to explore the Cumberland River Greenway is to visit the Shelby Bottoms Greenway, a 960-acre natural park in East Nashville. This park features a pathway that spans about 4 miles in length and offers beautiful views of Cumberland River and the surrounding woods. You can also spot various species of birds and animals, such as red foxes, raccoons, flying squirrels, eagles, eastern bluebirds, golden pheasants, and tree sparrows.
Not into sending it on two wheels?
Nashville has many scenic parks and trails offering beautiful city views if you prefer hiking. Some of the top trails include Day Loop Trail, Harpeth Woods Trail, Mossy Ridge Trail, Hidden Lake Double Loop, Radnor Lake: Ganier Ridge And South Cove Trail, Stones River Greenway of Nashville Trail, Richland Creek Greenway, and Bryant Grove Trail. Each trail offers a unique experience with varying difficulty levels, from winding, paved paths to rugged and rocky trails.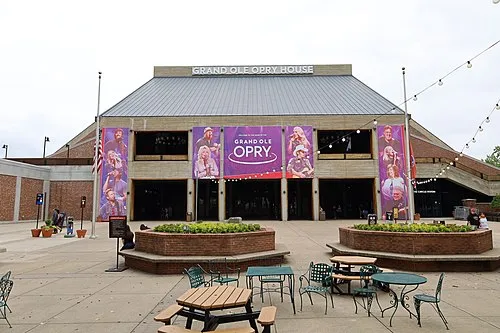 4. Catch A Show At The Grand Ole Opry House
The Grand Ole Opry House is an iconic music venue in Nashville with a rich history that dates back to the early 20th century. Attending a show here is one of the most romantic things a couple can do in Nashville. The atmosphere is electric, with performances by legendary country music stars and up-and-coming artists. The show features a range of music genres, from country blues to steel rock sessions, ensuring that all music lovers are catered for. It's a unique date experience that can only be had in Nashville, and couples can make the most of it by dressing up, arriving early, and booking a package or backstage tour.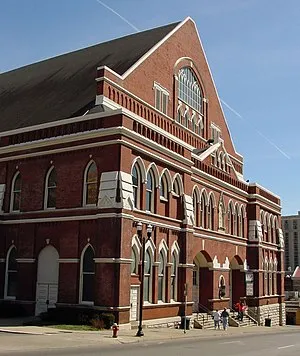 5. Take A Tour Or Catch A Show At The Ryman Auditorium
The Ryman Auditorium is a historic venue in downtown Nashville and is considered a right of passage for anyone visiting the city. Originally the home of the Grand Ole Opry, the Ryman has served as a stage for some of the biggest names in American music history. Some notable performers graced Ryman's stage, including Elvis Presley, Johnny Cash, Patsy Cline, Dolly Parton, Bruce Springsteen, Bob Dylan, and many more. Couples can explore the auditorium at their own pace through self-guided tours or a VIP guided tour for backstage access and a deeper insight into the city's musical influences. The Ryman is also a fantastic place for live entertainment, with high-energy performances from top talents across the country and the world.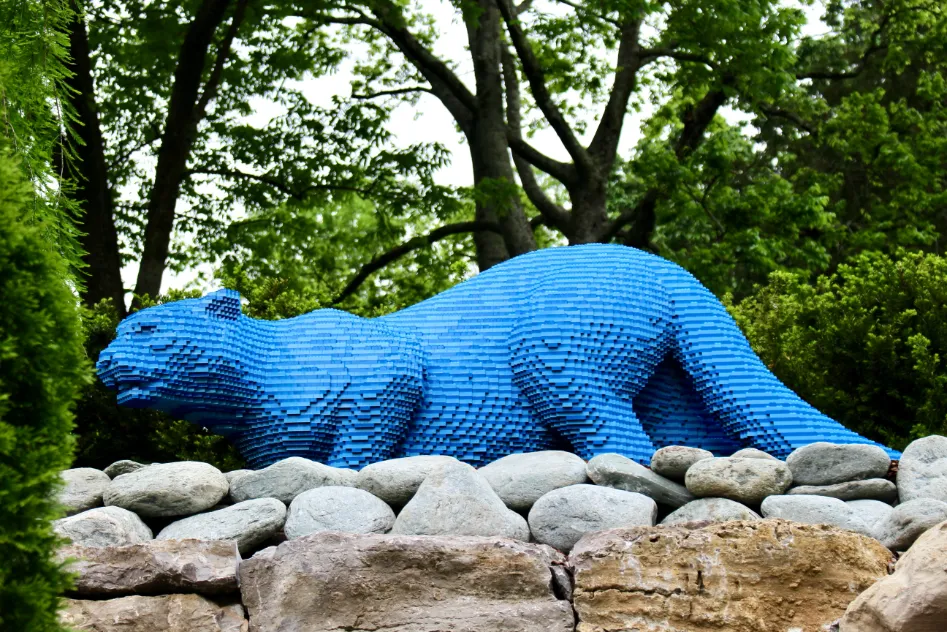 6. Enjoy A Scenic Walk At Cheekwood Botanical Gardens
Cheekwood Botanical Gardens in Nashville is a breathtaking oasis with the perfect setting for a romantic stroll. With over 55 acres of pristine gardens, it's easy to get lost in the tranquil atmosphere and forget the outside world. The beautiful estate boasts 11 themed gardens, including a pretty rose garden, a sculpture garden, and a tranquil Japanese garden, each with unique charm and beauty. The gardens are perfect for capturing memorable moments and creating picture-perfect memories with your loved one. The Robinson Family Water Garden is one of the most romantic spots, boasting plenty of ponds and colorful plants, ideal for setting the mood.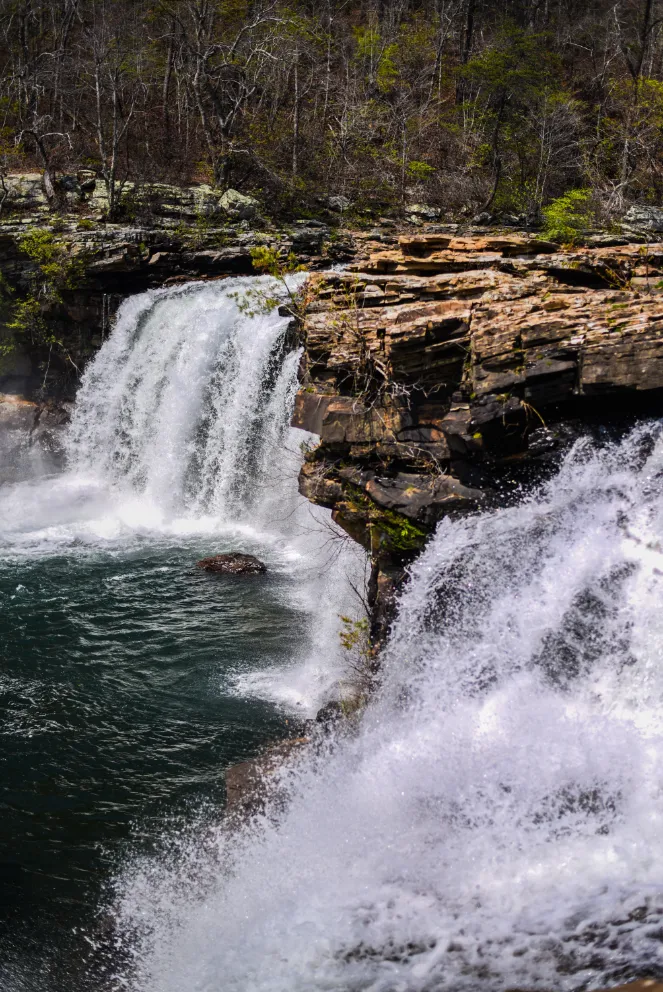 7. Ramble through Radnor Lake State Park
Radnor Lake State Park is a beautiful wildlife area outside Nashville, covering 1,367 acres of trees, plants, and charming wildflowers. The park offers six hiking trails suitable for all levels, where you can spot an array of wildlife, including otters, mink, and white-tailed deer. The calm waters and peaceful surroundings make it a perfect spot for couples looking for a romantic outdoor adventure, with the Lake Trail being a simple walk that circles the lake. Radnor Lake State Park is a must-visit attraction for couples who love outdoor activities and nature.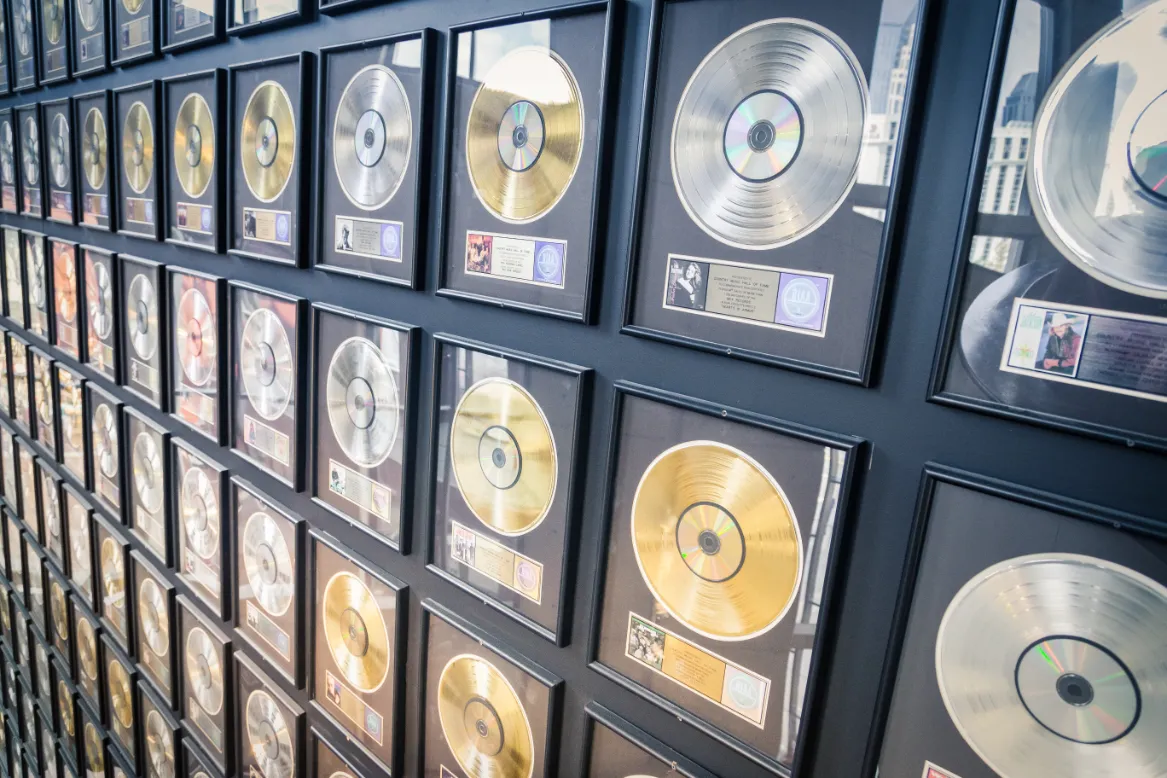 8. Appreciate the artistry and legacy of country music at the Country Music Hall of Fame and Museum
The Country Music Hall of Fame and Museum in Nashville is a must-see attraction for anyone interested in country music and its history. The museum boasts more than 2.5 million artifacts relating to the genre, including exhibits on country music legends like Johnny Cash and Dolly Parton. The Hall of Fame rotunda is a stunning entrance hall decorated with black and white notations of music. The core exhibition, Sing Me Back Home: A Journey Through Country Music, takes visitors on a journey through the evolution of country music.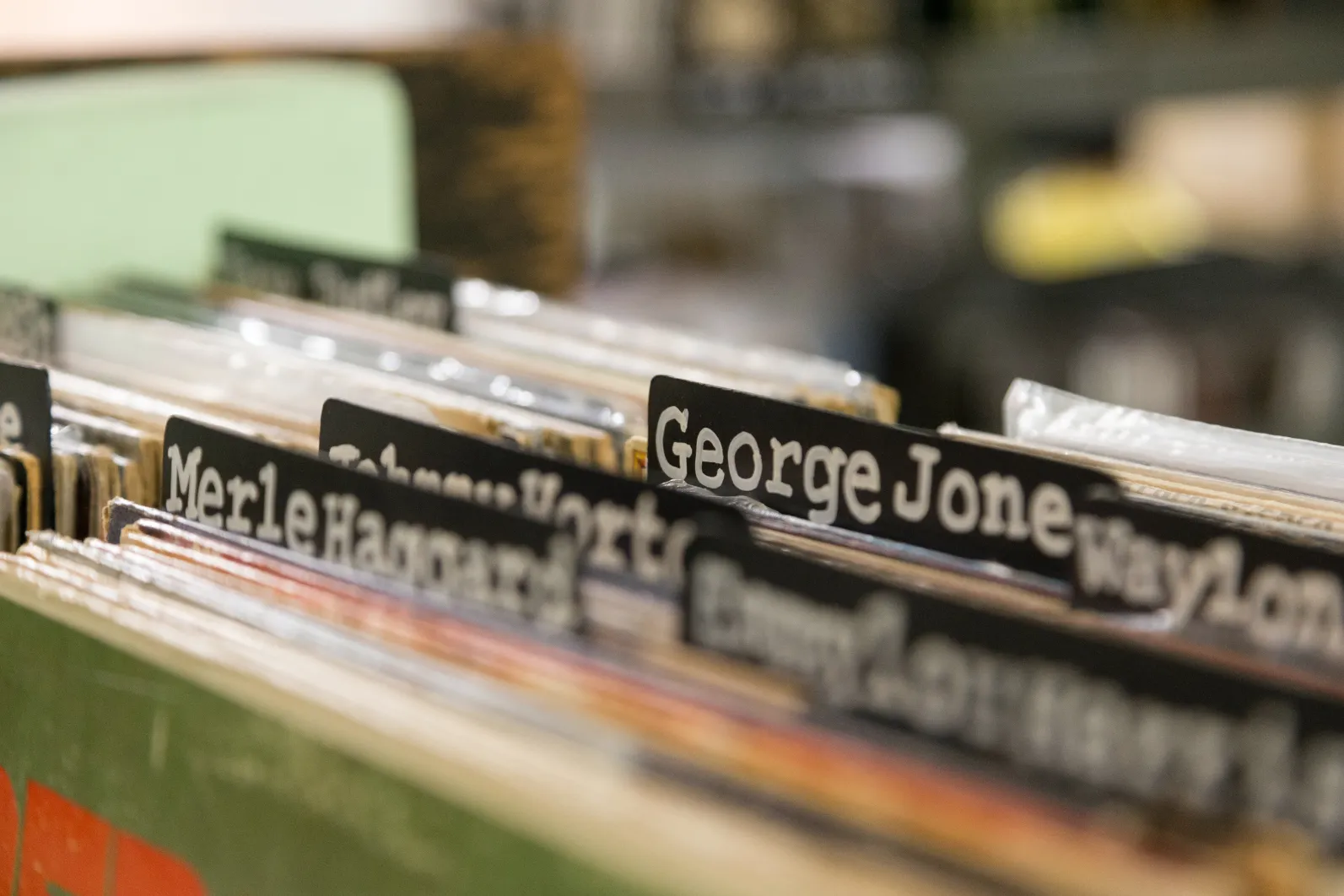 9. Thumb through Vinyl Records at RCA
As a couple, visiting RCA Studio B in Nashville is a must-do experience. This studio has played a significant role in the music industry, as it was the place where Elvis Presley, Dolly Parton, and many other legendary artists recorded their hits. During your visit, you can tour the studio, including a look at the recording equipment and instruments used to create some of the most iconic songs ever. You can also see artifacts like Elvis Presley's famous gold piano. It's a romantic and informative outing that music lovers won't want to miss.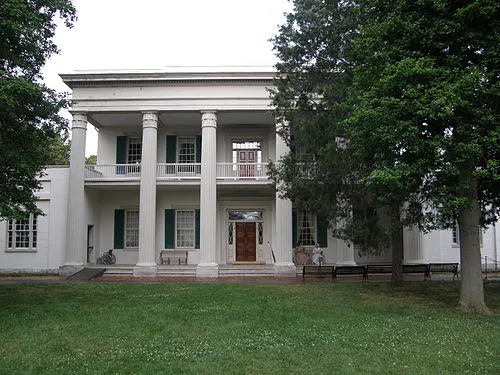 10. Step back in time at the Andrew Jackson Hermitage
The Hermitage was originally a 640-acre cotton plantation, which Jackson purchased in 1804.
The mansion at the Hermitage was built in stages, with the original portion completed in 1819.
The Hermitage was a working farm with crops, including cotton, corn, wheat, and vegetables.
Andrew Jackson lived at the Hermitage for more than 40 years, and it was his home during his presidency from 1829 to 1837.
The Hermitage has been meticulously restored to its original appearance and features many of Jackson's original possessions, including furniture, clothing, and personal effects.
The Hermitage is also the site of Jackson's tomb, where he and his wife Rachel are buried.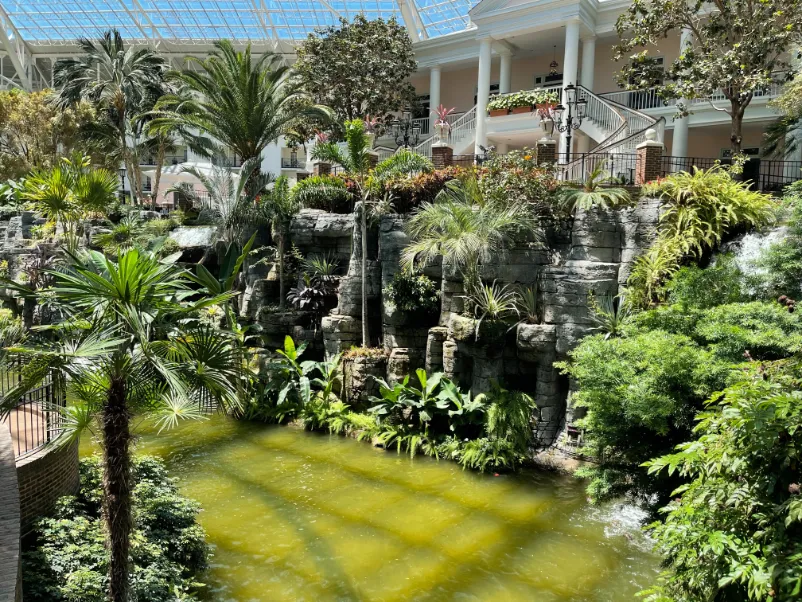 11. Be #Extra at the Gaylord Opryland Resort & Convention Center
The Gaylord Opryland Resort Gardens in Nashville is a stunning must-visit destination for couples seeking a romantic experience.
The resort is 750,000 square feet, spans 9 acres, and features almost 3,000 rooms and suites, making it one of the largest non-gaming hotels in the US.
The resort boasts over 17 restaurants, cafes, and bars, ranging from upscale dining to casual fare.
The on-site spa offers massages, facials, and body treatments.
The resort features indoor gardens with over 10,000 plants
The resort's signature attraction, SoundWaves, is a 4-acre indoor/outdoor water park with slides, pools, and other attractions.
The resort is adjacent to the Grand Ole Opry, one of Nashville's most famous attractions, and offers free shuttle service to the Opry and other nearby destinations.
The resort offers an arcade, mini-golf course, and seasonal events such as ICE! featuring elaborate ice sculptures and holiday-themed displays.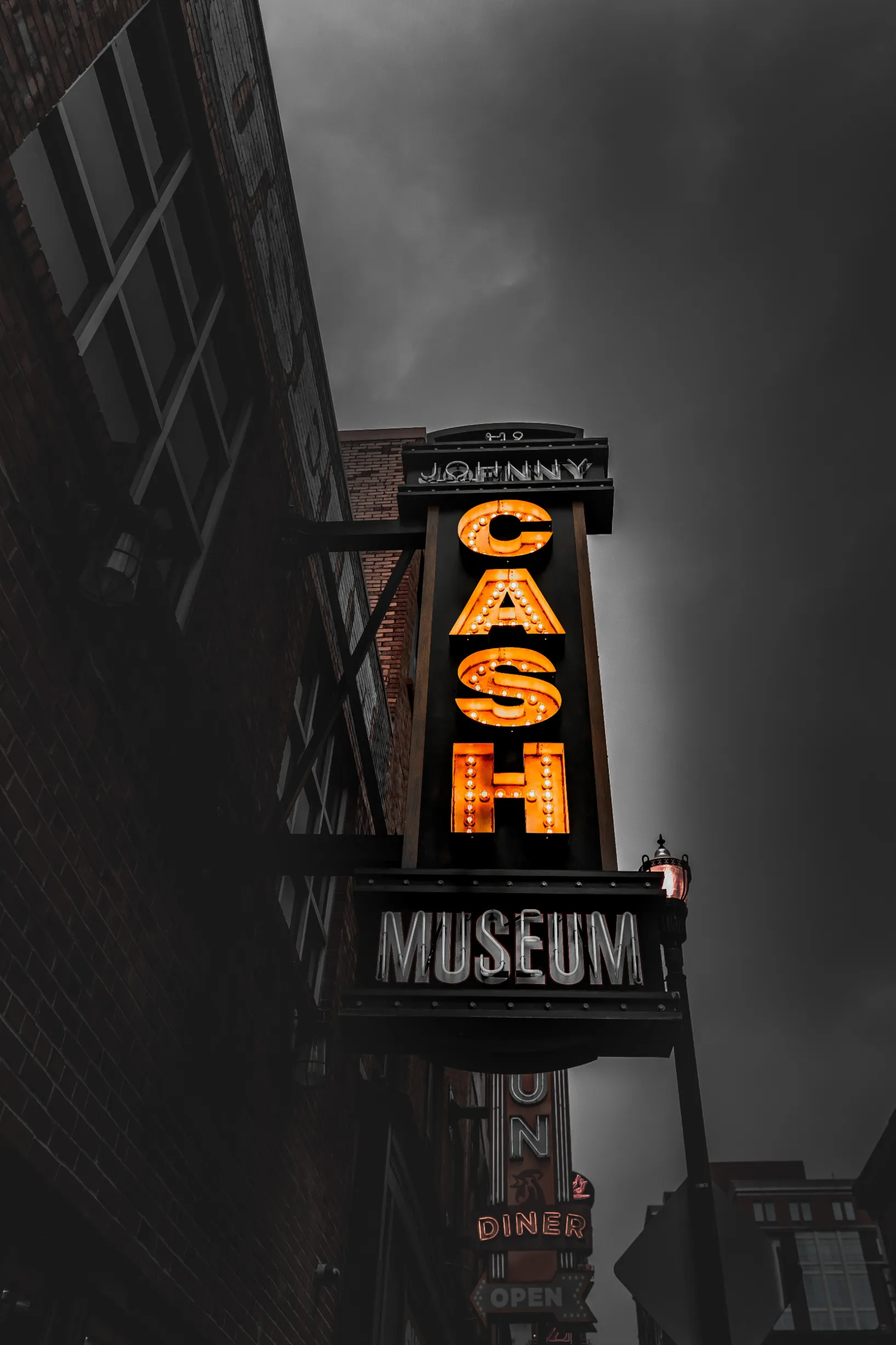 12. Walk the Line at the Johnny Cash Museum
The Johnny Cash Museum in Nashville is a must-visit destination for couples fans of the Man in Black.
It features:
The most extensive collection of Johnny Cash artifacts and memorabilia in the world, including costumes, handwritten notes, letters, instruments, and personal items.
An interactive exhibit that chronicles Cash's life and career, from his early days in Arkansas to his rise to fame as a country music superstar.
A replica of Cash's famous tour bus, complete with authentic furnishings and memorabilia.
Displays and exhibits showcasing the impact of Johnny Cash on American music and culture, including his influence on other musicians and his involvement in social and political causes.
The museum hosts special events and concerts annually, including live performances by tribute artists and country music stars.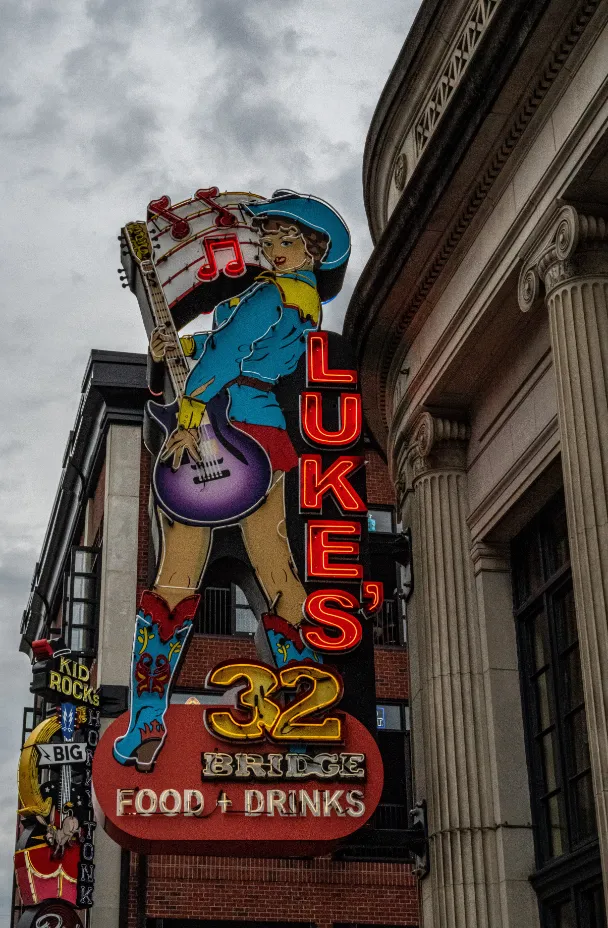 13. Shop and Eat in Downtown Nashville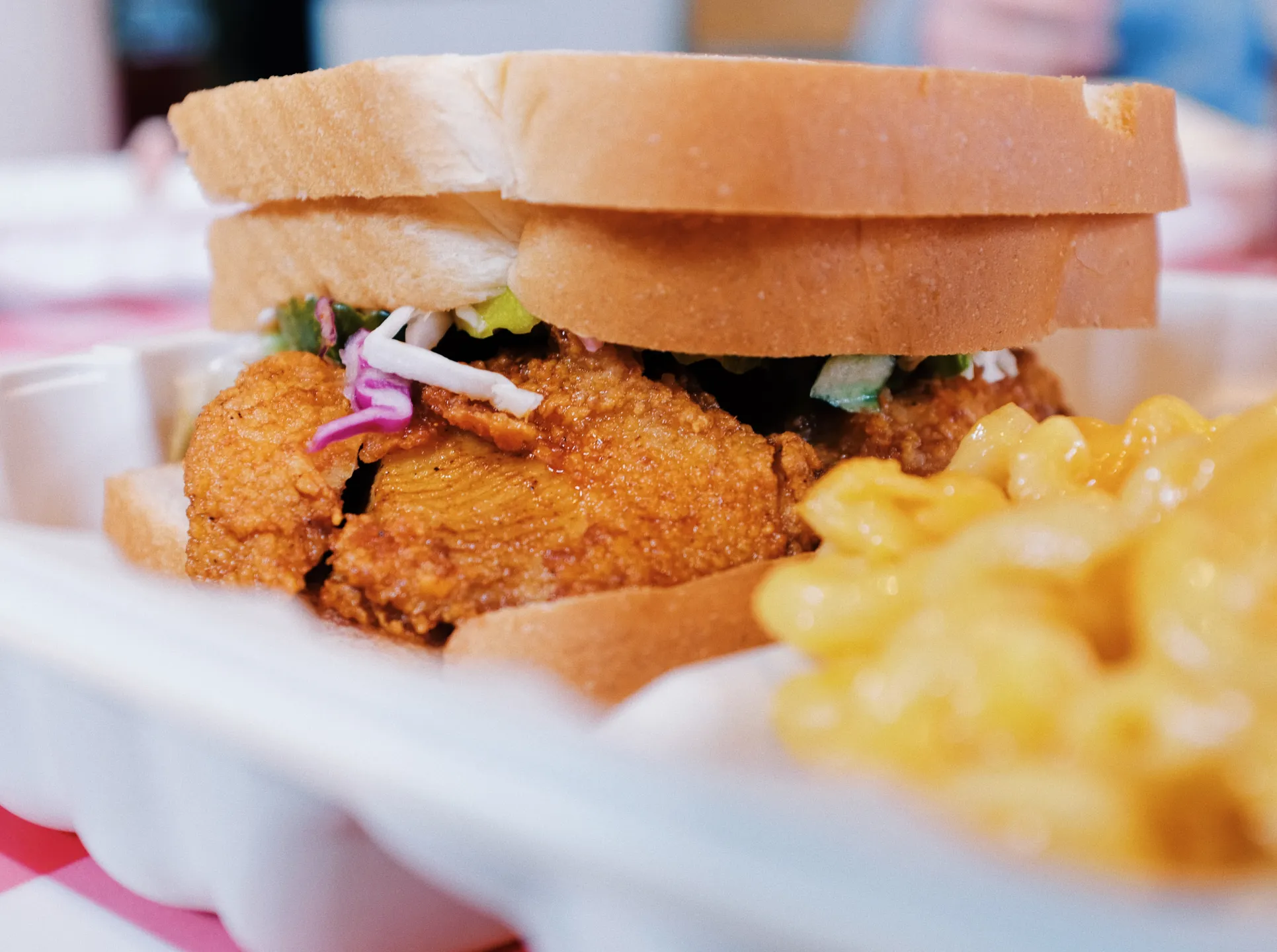 Downtown Nashville Restaurants:
The Southern Steak & Oyster serves classic Southern cuisine, seafood, and steaks.
Etch – offers contemporary American fare and an extensive wine list.
Rolf and Daughters – specializes in handmade pasta, charcuterie, and wood-fired fare.
Butcher & Bee – a Mediterranean-inspired restaurant with a focus on locally-sourced ingredients.
City House – offers a unique blend of Southern and Italian cuisine, with a rotating menu of seasonal dishes.
Henrietta Red – a stylish seafood and oyster bar focusing on sustainable sourcing.
Martin's Bar-B-Que Joint – serves up delicious Tennessee-style barbecue in a casual atmosphere.
Merchants Restaurant – housed in a historic building- features classic American cuisine with a Southern twist.
The Catbird Seat – a high-end restaurant with a tasting menu that changes frequently.
Pinewood Social is a restaurant and bar offering bowling, bocce ball, and other games.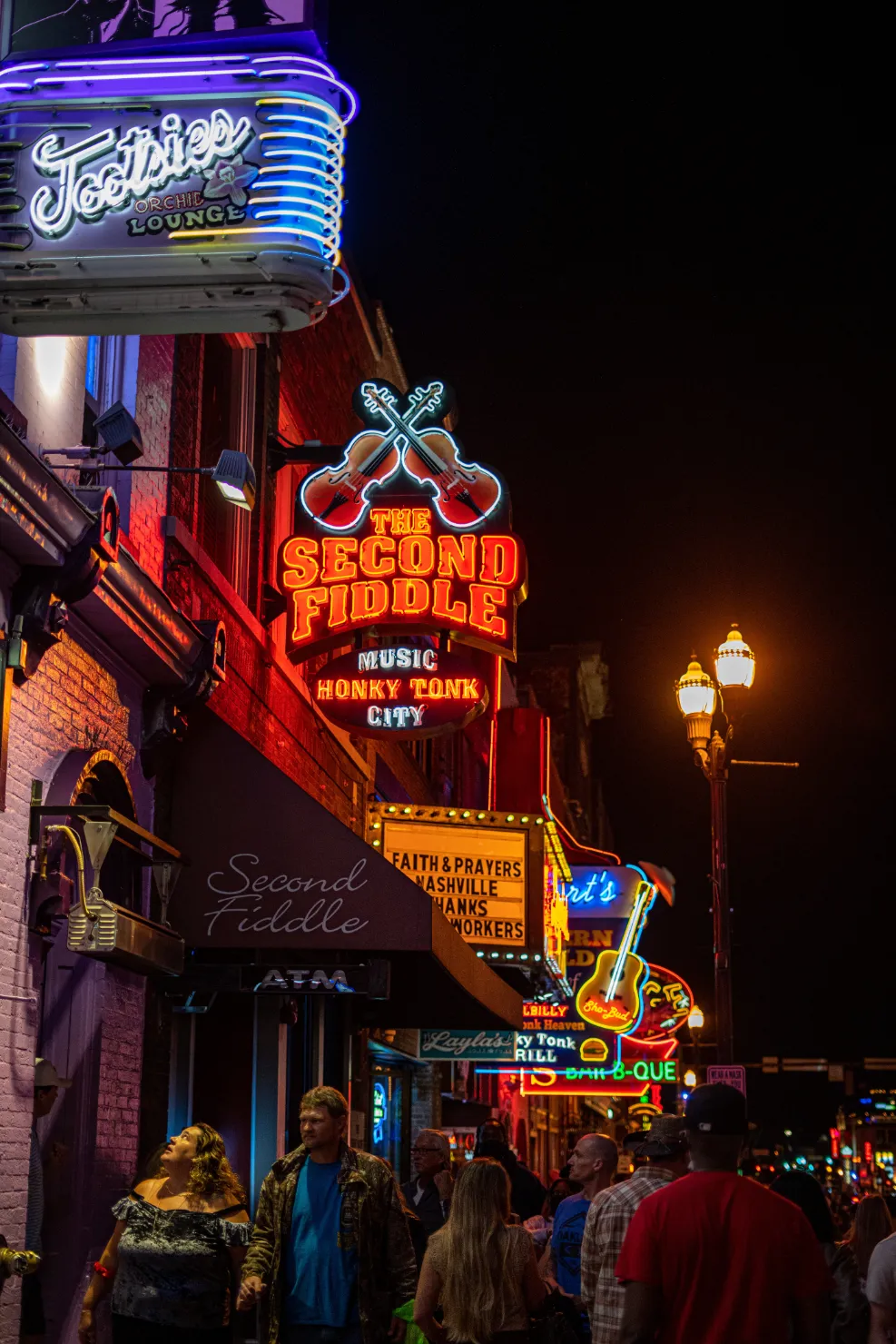 Downtown Nashville Bars:
The Patterson House – a speakeasy-style bar with an extensive cocktail menu.
Skull's Rainbow Room – a historic bar with live music and classic cocktails.
Tootsie's Orchid Lounge – a legendary honky-tonk bar with a rooftop patio.
Acme Feed & Seed – a multi-level bar and music venue with a rooftop patio.
The Stillery – serves up creative cocktails and a wide selection of whiskey.
L.A. Jackson – a rooftop bar with stunning views of the city skyline.
Noelle – a chic hotel bar with creative cocktails and a sophisticated atmosphere.
Bobby's Garage Bar – a garage-themed bar with classic cars on display and an extensive whiskey list.
Hemingway's Bar and Hideaway – a cozy basement bar with a literary theme and craft cocktails.
Bastion – a neighborhood bar focused on creative cocktails and a laid-back atmosphere.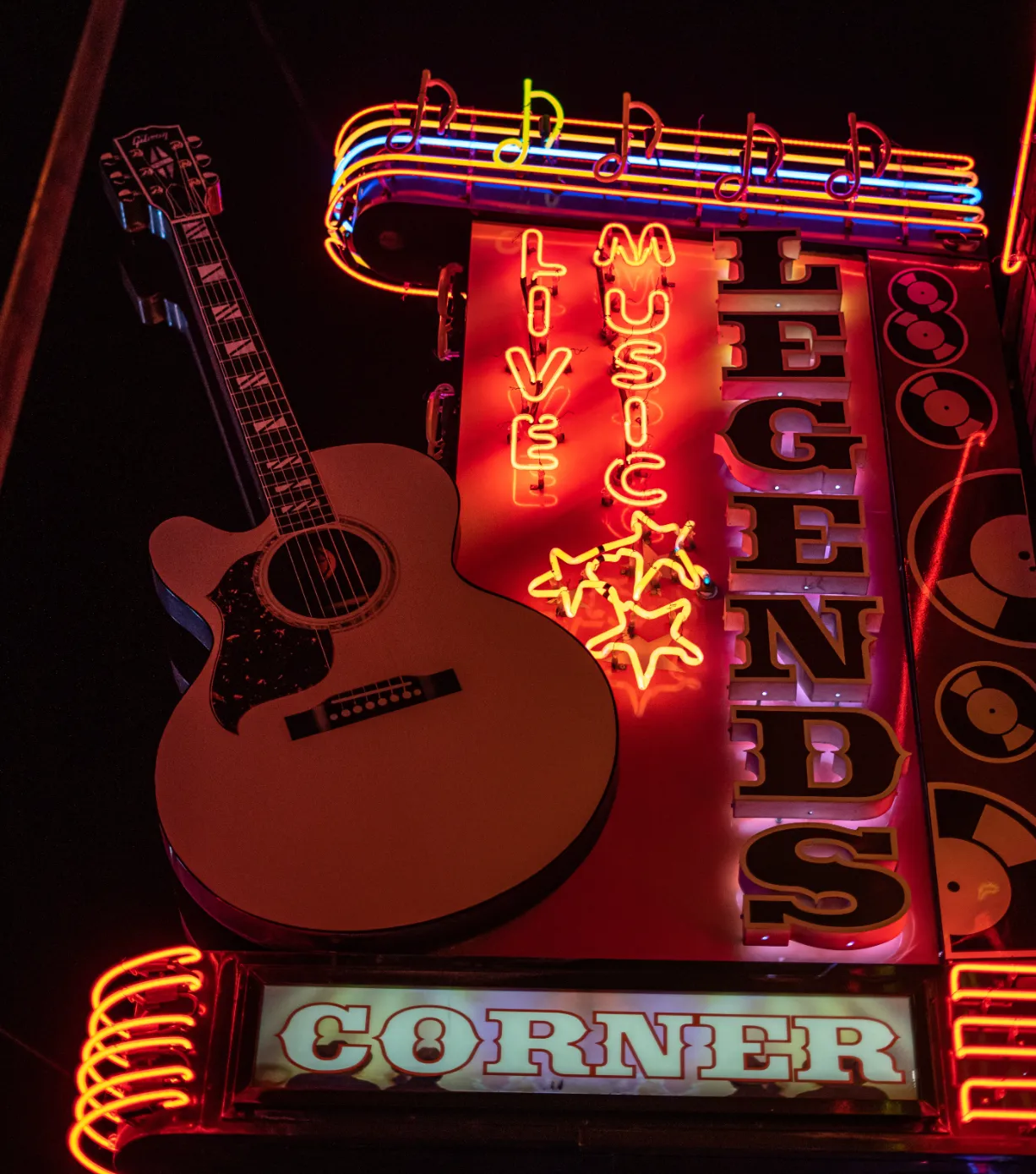 Downtown Nashville Shopping:
Hatch Show Print – known for its iconic letterpress posters and art prints
Parnassus Books – a cozy independent bookstore that often hosts book signings and events
Imogene + Willie – a high-end denim boutique with a focus on custom-fitted jeans
White's Mercantile – a general store-style boutique featuring unique gifts, home goods, and clothing
Peter Nappi – a high-end leather goods store featuring shoes, bags, and accessories
The Johnny Cash Museum Store – a must-visit for fans of the Man in Black, featuring a variety of souvenirs and memorabilia
Draper James – a southern-inspired lifestyle brand founded by actress Reese Witherspoon
Hey Rooster General Store – a charming shop featuring locally-made goods, including artisanal foods and home decor
Batch Nashville – a gift shop featuring curated collections of locally-made items
Ceri Hoover – a boutique featuring high-quality leather goods, including bags, shoes, and accessories
Old Made Good – a vintage shop featuring clothing, home decor, and accessories
The Arts Company – an art gallery featuring works by local artists
Two Old Hippies – a quirky store featuring clothing, jewelry, and home goods
Eastside Music Supply – a music store specializing in vintage and boutique instruments and gear
The Peanut Shoppe – a local institution featuring a variety of nuts, candy, and other snacks
The Candle Bar – a DIY candle-making studio where you can create your own custom scents
Uncommon James – a jewelry store founded by reality TV star Kristin Cavallari
Ernest Tubb Record Shop – a legendary record store specializing in country music
Goo Goo Shop – a candy store featuring the iconic Goo Goo Cluster, a Nashville original
Nisolo – a shoe store featuring high-quality, ethically-made footwear for men and women.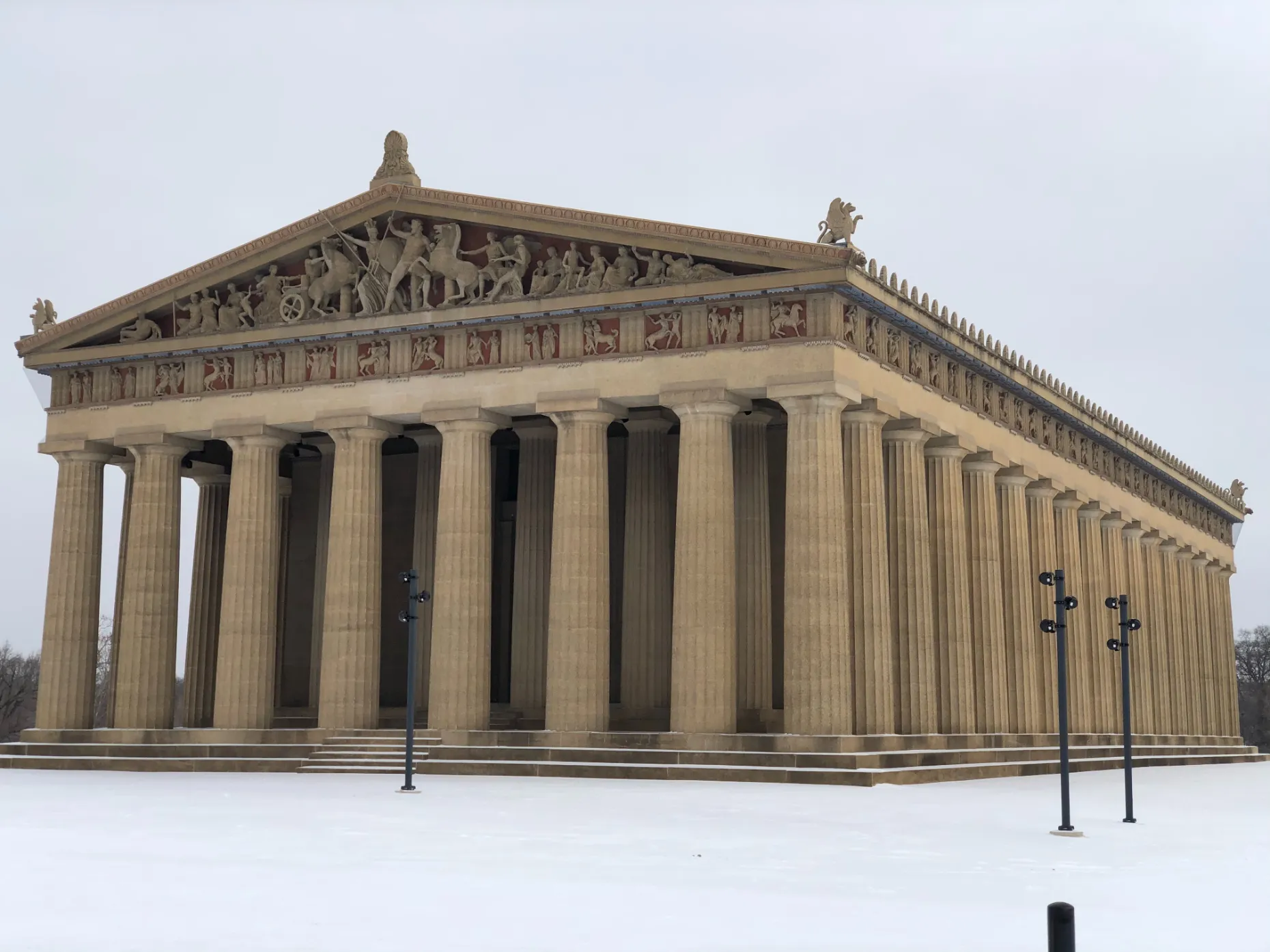 14. Pretend Youre in Greece at the Nashville Parthenon
The Nashville Parthenon is a full-scale replica of the original Parthenon in Athens, Greece, a symbol of love and beauty in Nashville. Built as a tribute to Nashville's nickname, "Athens of the South," the Parthenon is an iconic landmark featuring a gilded Athena statue and replicas of the statues in the original temple.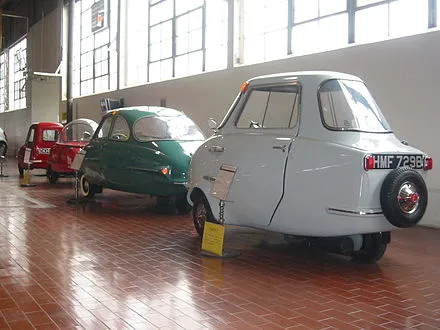 15. Satisfy Your Classic Car Cravings at Lane Motor Museum
Lane Motor Museum is a fantastic spot for couples seeking affordable and simple activities in Nashville. The museum boasts a collection of European cars, amphibious vehicles, and aircraft, all housed in an impressive 40,000-square-foot showroom. It's a great place to spend an afternoon exploring the unique and obscure vehicles on display. Lane Motor Museum is a must-visit for car enthusiasts and anyone looking for an offbeat and fun activity in Nashville.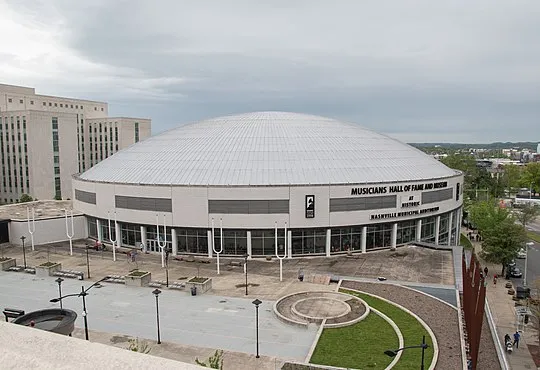 16. Pay Homage at the Musicians Hall of Fame and Museum
The Musicians Hall of Fame and Museum is a Nashville-based museum that honors and celebrates the achievements of musicians, producers, and other industry professionals who have made significant contributions to popular music. The museum features exhibits showcasing rare and historic instruments, personal items, and memorabilia from famous musicians, including Jimi Hendrix, Elvis Presley, and The Beatles. It also includes interactive exhibits that allow visitors to experience the music-making process firsthand and learn about the history and evolution of popular music genres. The Musicians Hall of Fame and Museum is a must-visit for music lovers and anyone interested in the history of popular music.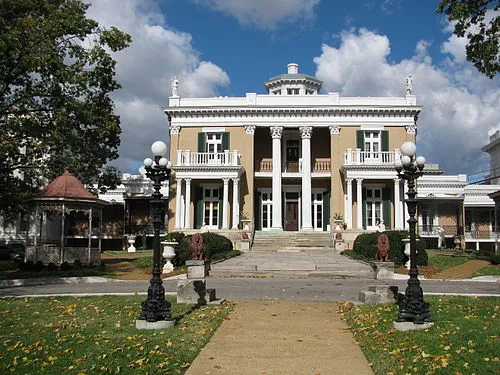 17. Enjoy a Picnic at the Belmont Mansion
The Belmont Mansion in Nashville, Tennessee, is a beautiful Victorian mansion that has been an attraction since 1892. It is one of the most beautiful mansions in the state and offers a glimpse into the history and architecture of the Victorian era. Couples can stroll through the beautiful gardens, enjoy a picnic on the grounds, or attend one of the mansion's many events, such as a candlelit tour or a Victorian tea.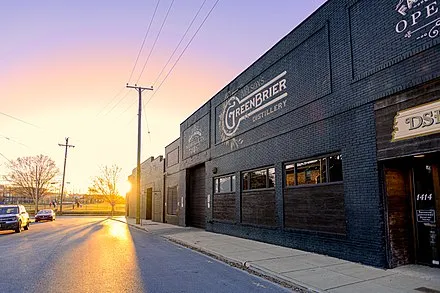 18. Sip an Old Fashioned at Nelson's Green Brier Distillery
Nelson's Green Brier Distillery is a must-visit spot for couples in Nashville. The distillery has a rich history dating back to the 1800s when it was founded by Charles Nelson. The distillery was closed during the Prohibition era but was later reopened by Charles' great-great-grandsons in 2014. The guided tours offered at the distillery are a great way to learn about the distillery's history and the whiskey-making process. The tours are available on Saturdays, Sundays, Tuesdays, and Thursdays. The distillery is open Monday to Friday from 9 a.m.-6 p.m. and on weekends and holidays from 11 a.m.-5 p.m. The unique spirits available for tasting at the distillery include Belle Meade Bourbon, Louisa's Liqueur, and Nelson's First 108 Tennessee Whiskey.
19. Promenade through Centennial Park
Centennial Park in Nashville is a breathtaking oasis in the midst of the city. With 132 acres of natural beauty, it is the perfect romantic destination for couples. The park boasts a full-size replica of the Parthenon from Athens, Greece, complete with an art gallery and a gilded statue of Athena. Couples can take a peaceful stroll along Lake Watauga's walking trails while admiring the picturesque views.
20. Fly like a bird and go skydiving
Going on a tandem skydive as a date in Nashville, TN can be an exhilarating and memorable experience for you and your partner. Here's what you can expect:
Choosing a Skydiving Center: Research a reputable skydiving center near Nashville that offers tandem skydiving. Look for centers with experienced instructors, positive reviews, and a strong safety record.
Making Reservations: Contact the skydiving center to make reservations for your tandem skydive. It's recommended to book in advance, especially if you have a specific date in mind.
Arrival and Check-In: Arrive at the designated time at the skydiving center. You and your partner will need to complete some paperwork and waivers. The staff will provide an overview of the process and safety guidelines and answer any questions.
Training and Gear: You and your partner will receive a brief training session from your instructor. They will explain the basics of the jump, the correct body position, and how to communicate during the experience. You'll also receive the necessary gear, including a jumpsuit, harness, and goggles.
Boarding the Aircraft: Once ready, you'll board the aircraft with your instructor. During the ascent, you'll enjoy scenic views of the Nashville area.
The Jump: When you reach the desired altitude, around 10,000 to 14,000 feet, it's time to jump! You and your instructor will be securely attached and exit the aircraft together. Experience the incredible feeling of freefalling at around 120 miles per hour for about 60 seconds.
Parachute Ride and Landing: Your instructor will deploy the parachute at a specified altitude, and you'll transition into a peaceful canopy ride. Take in the breathtaking views as you float through the sky for several minutes. Your instructor may even allow you to steer the parachute if you're comfortable. Finally, you'll make a safe landing back at the drop zone.
Celebrate and Capture the Moment: After your jump, take some time to celebrate your achievement! Many skydiving centers offer photos and videos of your experience, so you can relive the thrilling moments and share them with friends and family.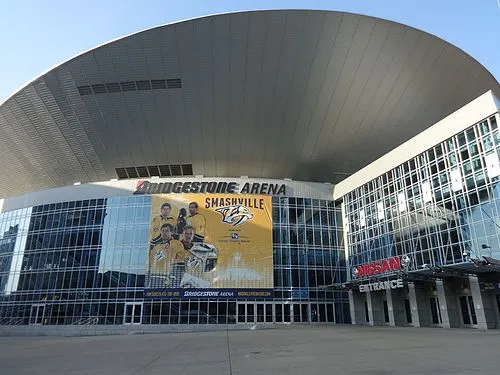 21. Grab a Drink and Cheer at the Bridgestone Arena
Bridgestone Arena is a fantastic date spot for couples visiting Nashville. Grab a drink and cheer on the home team with passionate fans, or enjoy a live performance from top talents like Harry Styles and Alanis Morissette.
Bridgestone Arena has hosted numerous events since its opening in 1996. Here are some of the notable events that have taken place at Bridgestone Arena:
The annual CMA Awards in November recognize excellence in country music.
The NCAA Men's Basketball Tournament has been held at Bridgestone Arena multiple times, most recently in 2019.
The SEC Men's Basketball Tournament has been held at the arena multiple times.
Concerts by world-famous artists, such as Taylor Swift, Beyonce, Paul McCartney, and Elton John.
Professional wrestling events by WWE and other promotions.
NHL games, as Bridgestone Arena is the home arena of the Nashville Predators.
NCAA Men's Ice Hockey Tournament was held at the arena in 2016.
22. Uncover the stories of Nashville's history at Bicentennial Capitol Mall State Park
Bicentennial Capitol Mall State Park in Nashville is a beautiful 11-acre park that combines history and nature, serving as a monument to Tennessee's Bicentennial Celebration. The park features a 200-foot granite map of Tennessee, a World War II Memorial, a 95-Bell Carillon, and more. Couples can enjoy a romantic walk along the long, winding trail and stop by the river for a little break.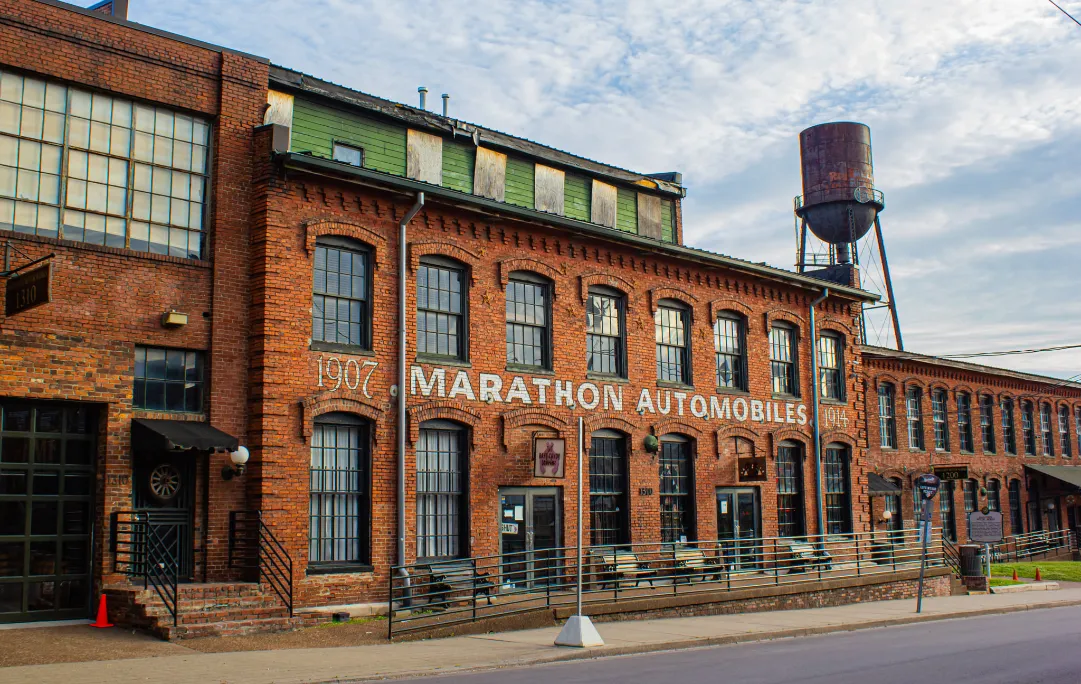 23. Appreciate the craftsmanship of whiskey at Tennessee Legend Distillery
Tasting whiskey at Tennessee Legend Distillery is a perfect romantic activity for couples who enjoy a good drink. This distillery, located in Sevierville, has a rich history dating back to the 19th century. They offer a variety of whiskeys, including bourbon, rye, and moonshine, all made with locally sourced ingredients. The unique experience of tasting whiskey together allows couples to bond over their love for this spirit.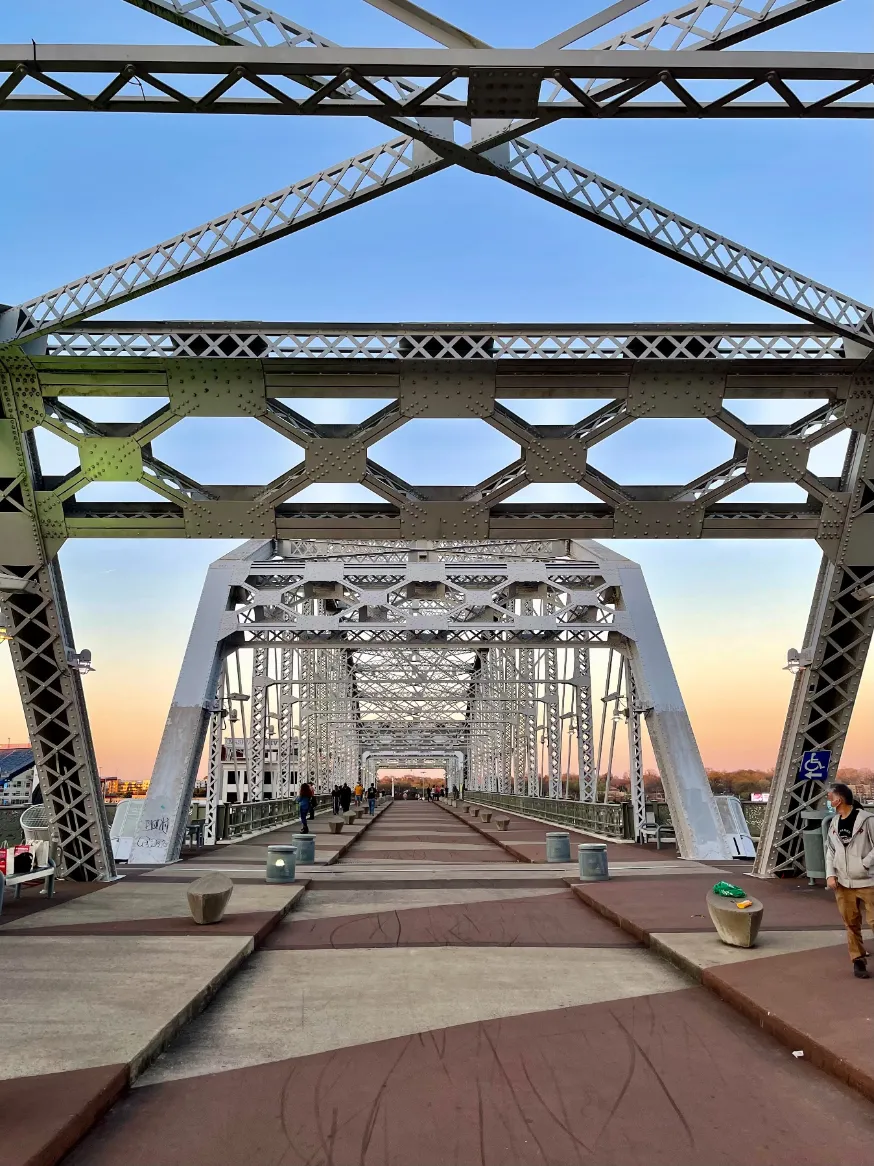 24. Snap a selfie on the John Seigenthaler Pedestrian Bridge
Taking a selfie on the John Seigenthaler Pedestrian Bridge is one of the most romantic things for couples in Nashville! With stunning views of the Nashville skyline and Cumberland River, it's the perfect backdrop for a cute couple's photo. Plus, the bridge is one of the world's longest pedestrian bridges, so you'll have plenty of space to strike a pose. No wonder this landmark is listed on the National Register of Historic Places and is a must-do activity in the city.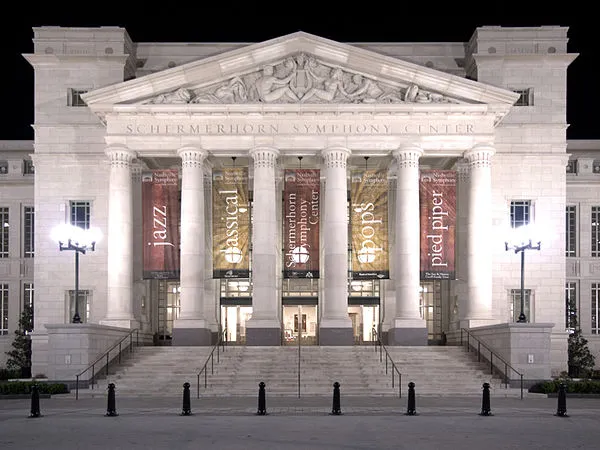 25. Make Beethoven Proud at the Schermerhorn Symphony Center
The Schermerhorn (what a mouthful!) Symphony Center in Nashville is a stunning venue for an elegant and sophisticated date night experience. The building is designed by renowned architect David M. Schwarz and boasts a unique and beautiful design. The acoustics are outstanding, providing an intimate and immersive experience for classical music performances, ballets, and musical theater productions.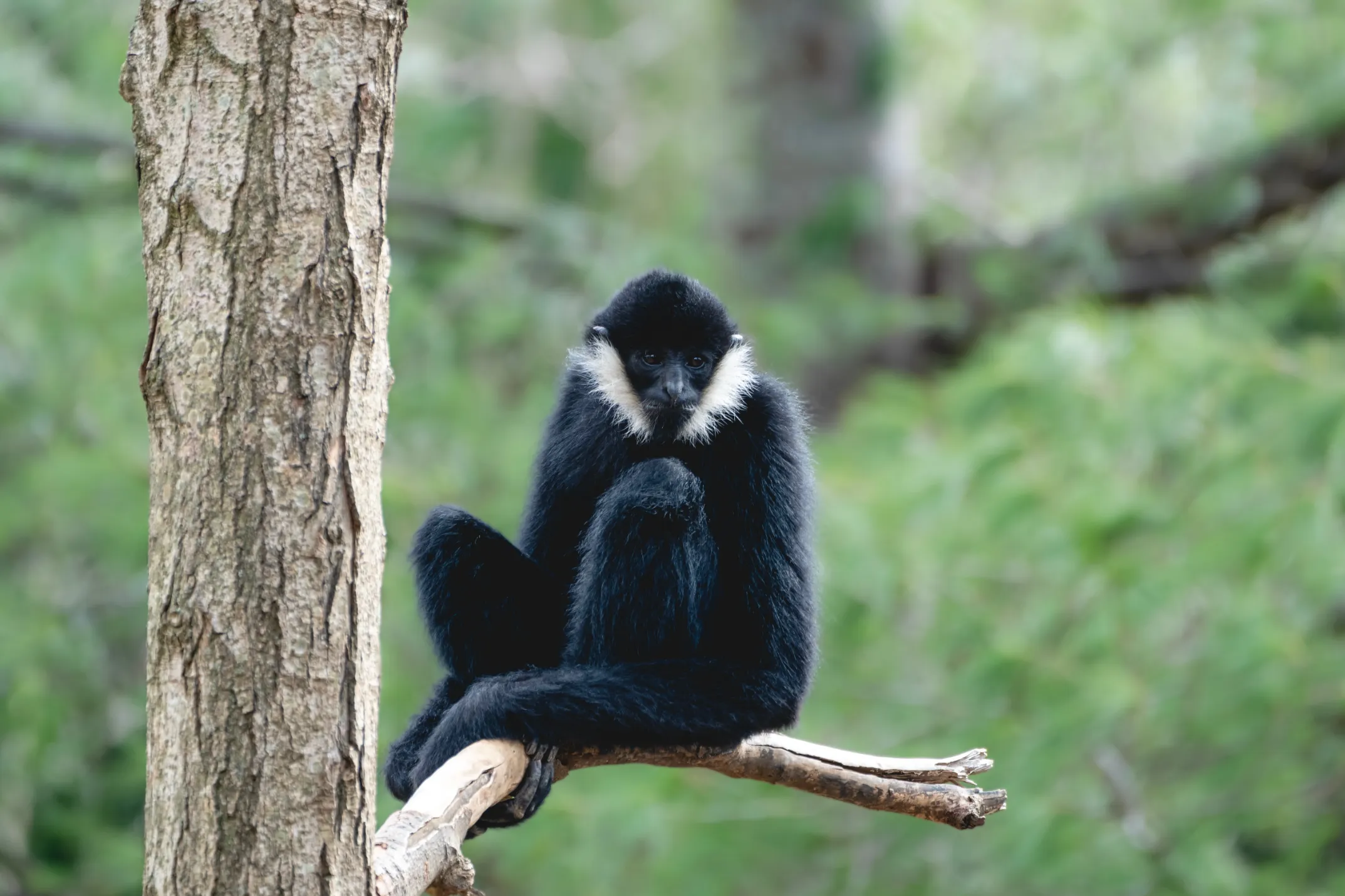 26. Support Wildlife at the Nashville Zoo
Visiting the Nashville Zoo is a unique and romantic experience for couples. The zoo offers up-close encounters with exotic animals, from giraffes and meerkats to flamingos and toucans. Couples can also enjoy daily animal shows, guided tours of the historic Grassmere Home, and thrilling zipline rides. For a more intimate experience, the zoo offers dining options and Critter Encounters, where couples can get up close and personal with some of their favorite animals.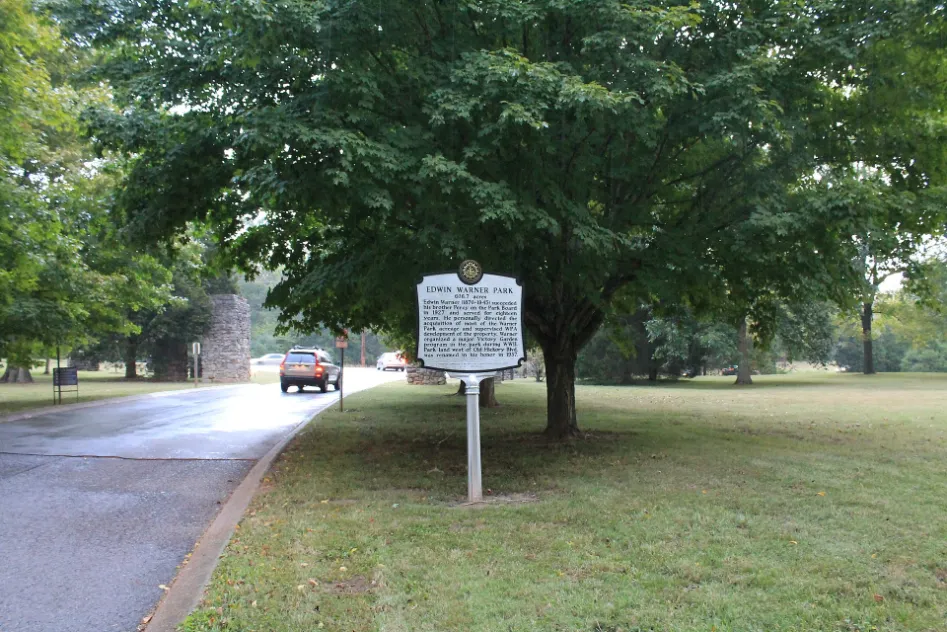 27. Chase Sunsets at Edwin and Percy Warner Parks
Edwin and Percy Warner Parks are a breathtaking natural wonderland, spanning over 3,200 acres of hills, meadows, and streams. When the sun sets, it's incredible. As you stroll through the idyllic scenery, the beauty of nature takes your breath away, and you can't help but feel the magic in the air. Hiking through the trails hand in hand with your sweetheart is the perfect way to spend a romantic day, and the picnic spots are ideal for a cozy lunch or dinner. The park also hosts various events, including concerts and festivals, providing a perfect opportunity for couples to enjoy each other's company while taking in the sights and sounds of the park. Edwin and Percy Warner Parks are truly a romantic spot to visit, where love and nature come together in perfect harmony.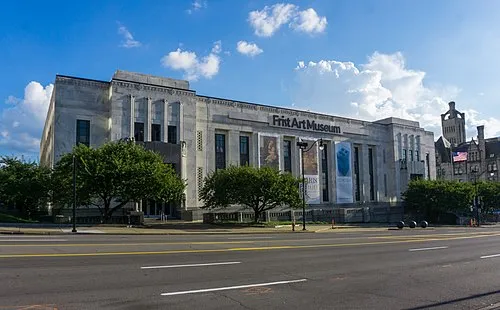 28. Channel Your Inner Warhol at Frist Art Museum
The Frist Art Museum in Nashville is a beautiful, historic art-deco building in the Gulch. Though it has no permanent collection, the museum hosts rotating collections in several galleries. This means there is always something new to see, making it an excellent destination for art lovers.
Exhibitions
Elise Kendrick: Salon Noir. Aug 12, 2022–Jul 31, 2023
Beatrix Potter: Drawn to Nature. Apr 7–Sep 17, 202
Guitar Town: Picturing Performance Today. Apr 21–Aug 20, 2023.
29. Visit The District
The District in Nashville is a charming and romantic destination that attracts couples from all over the world. With its historic architecture, quaint shops, and vibrant nightlife, the District is perfect for lovers to explore. Couples can stroll hand in hand along the cobblestone streets and admire the beautiful buildings that date back to the early 1900s.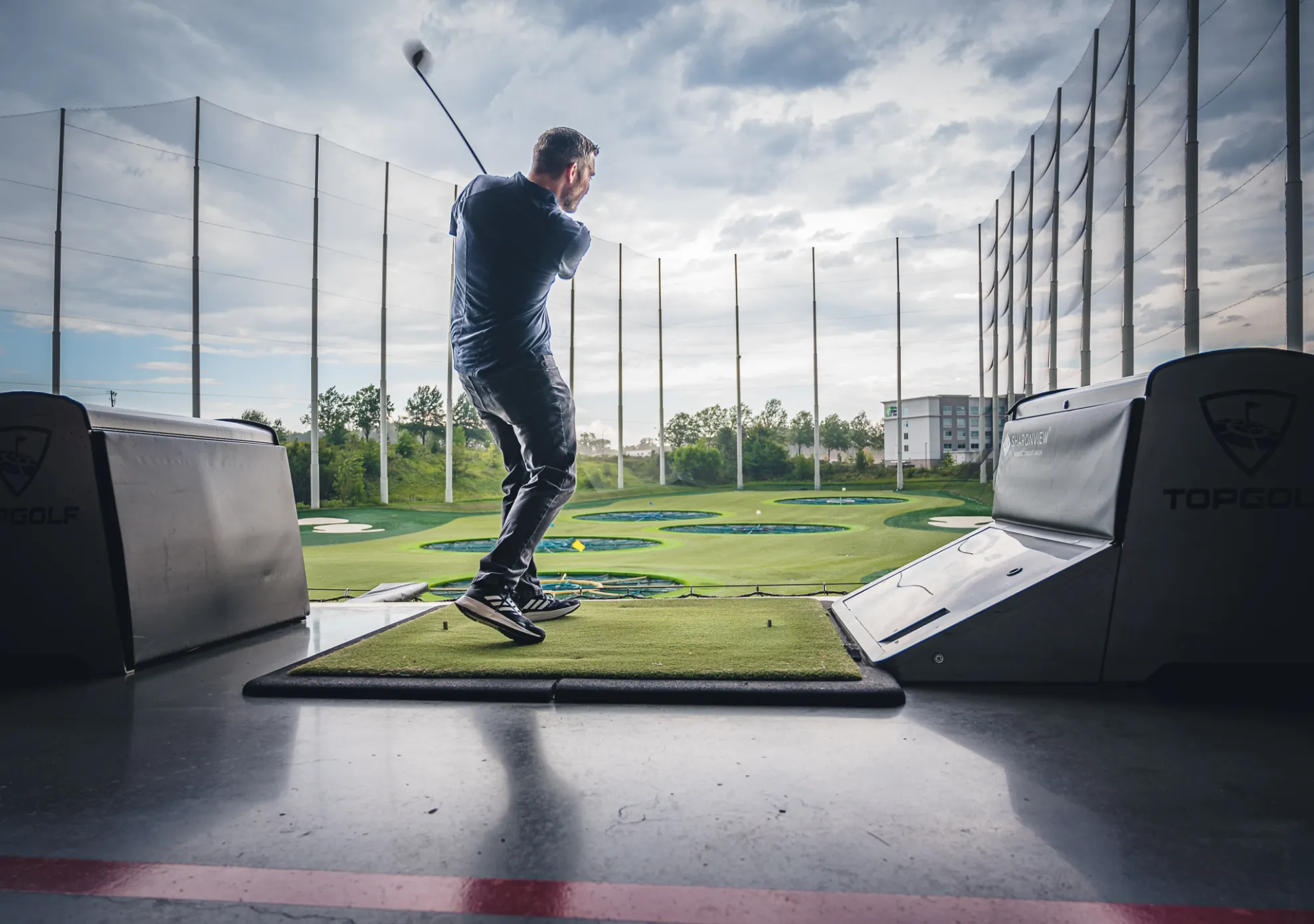 30. Hit Some Bombs At Top Golf
Top Golf can be a surprisingly romantic spot for couples in Nashville. Imagine hitting golf balls together while enjoying drinks and snacks in a fun and energetic atmosphere. The beautiful views of the city from the venue add to the romantic vibe as you both take turns trying to hit the targets. Whether you're a seasoned pro or just starting out, Top Golf offers a unique and exciting experience you can share with your significant other.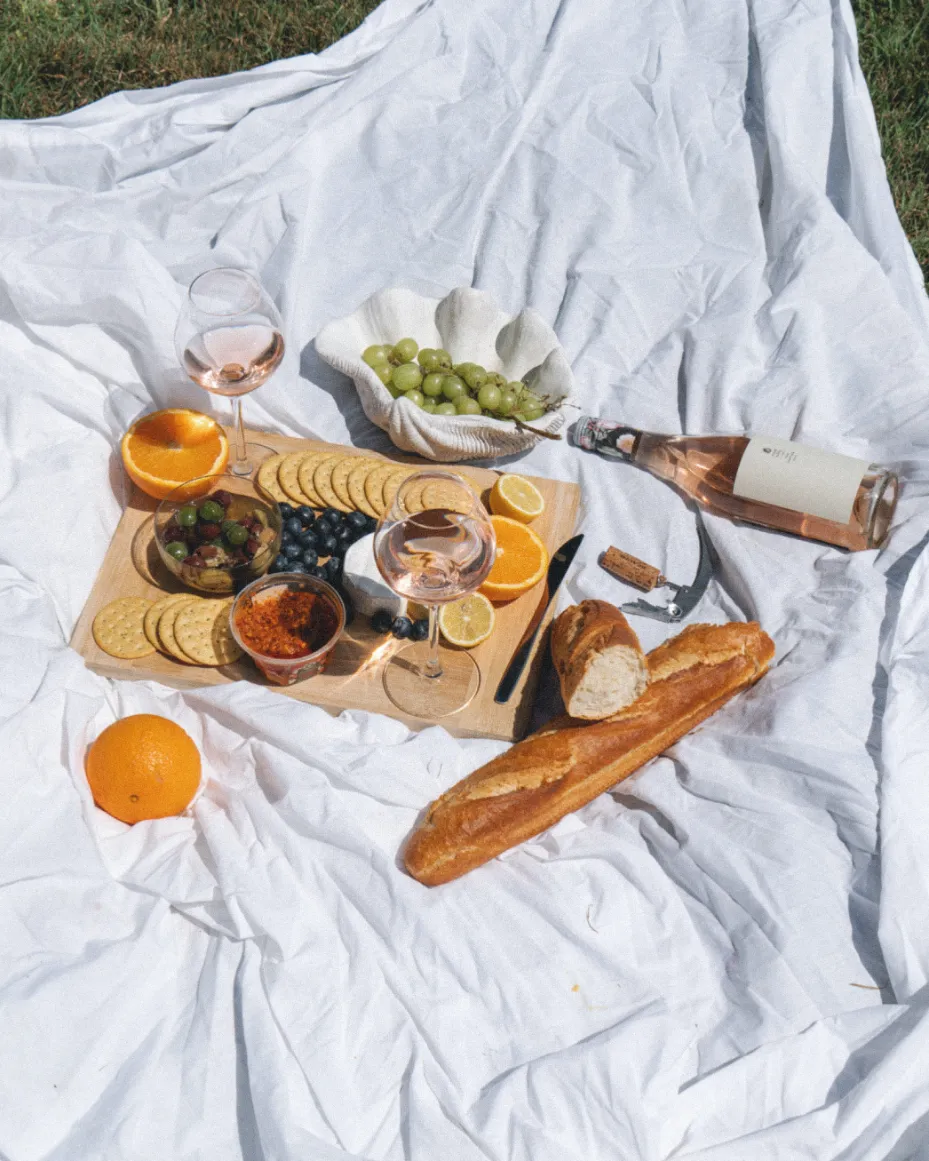 31. Have A Picnic At Arrington Vineyards
For a romantic picnic experience in Nashville, couples can head to Arrington Vineyards, just 25 minutes south of the city. With its scenic location in the heart of Tennessee's wine country, couples can sip local wine while enjoying breathtaking sunsets and stunning views of rolling hills. Visitors can bring their own picnic and blanket or take advantage of the vineyard's picnic service. In addition to wine tastings, Arrington Vineyards hosts live music and events throughout the year, including Food Truck Fridays and live bluegrass and jazz bands on weekends during the summer. Couples can also book a shuttle to the vineyard to enjoy as much #frosé as they want.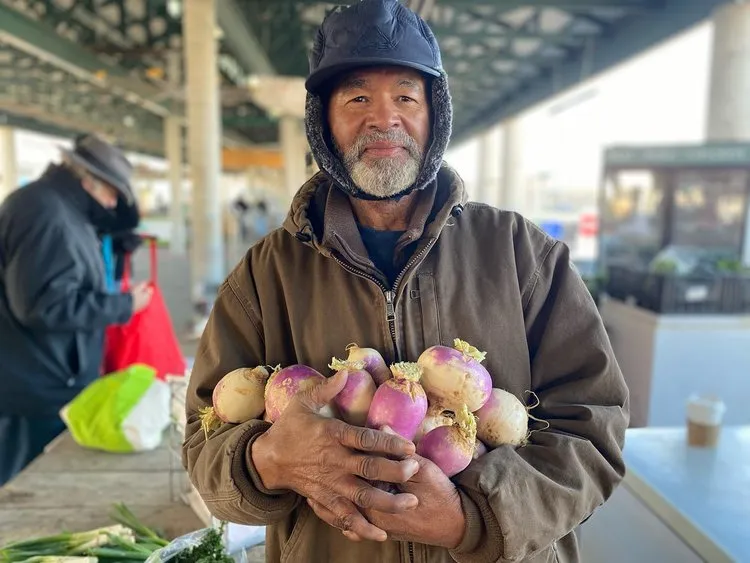 32. Support local vendors at the Nashville Farmers' Market
The Nashville Farmers' Market is a year-round destination that offers an array of local goods, artisanal foods, and crafts. With a range of food vendors, local artisans, and a beautiful garden center, couples can enjoy a fun breakfast date followed by a walk through the market. The market features fresh produce, vegan options, shops, crafts, and restaurants selling southern dishes and sweet treats. The Market House has so many food choices, including Jamaican, Chinese, Southern BBQ, vegan Mexican, crepes, sushi, pizza, smoothies, ice cream, bubble tea, and more.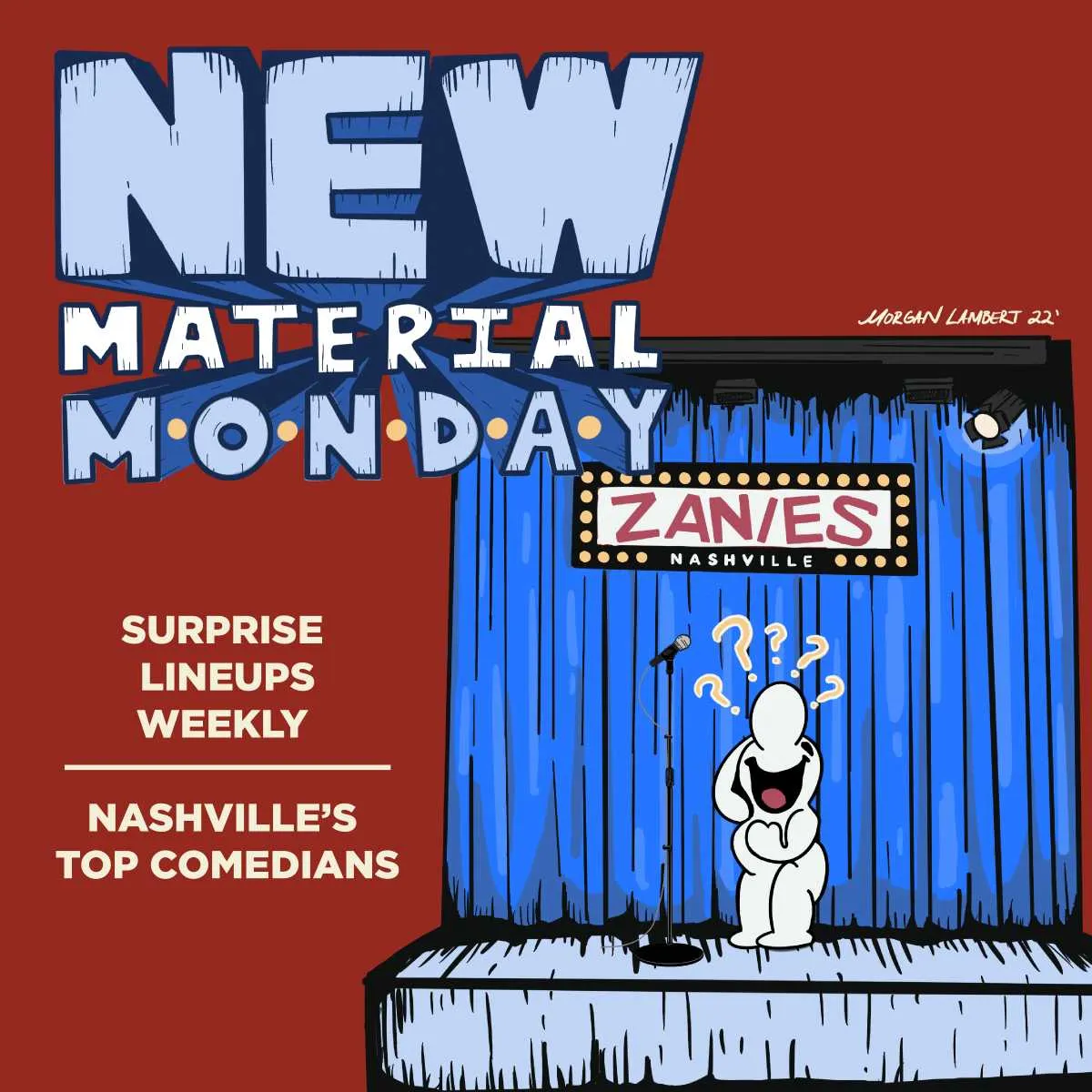 33. Catch A Comedy Show At Zanies
Looking for a fun and unique date night idea in Nashville? Look no further than Zanies Comedy Night Club! Catch a show and laugh until your tummy aches with your significant other. With established and up-and-coming comedians, Zanies will have a show that will tickle your funny bone. Plus, enjoy delicious food and drinks while you're there. Need a sweet treat beforehand? Check out Baked on 8th!
34. Hunt For Treasures At The Nashville Flea Market
Looking for a unique and romantic activity to enjoy as a couple in Nashville? Look no further than the Nashville Flea Market! Located at 401 Wingrove St in Nashville, this market is open every Saturday and Sunday from April through December, as well as on most major holidays. Couples can expect to find a treasure trove of antiques and collectibles, from old furniture to rare books. And if you get hungry, there are plenty of food vendors. So grab your partner's hand and explore the Nashville Flea Market together – you never know what treasures you'll find!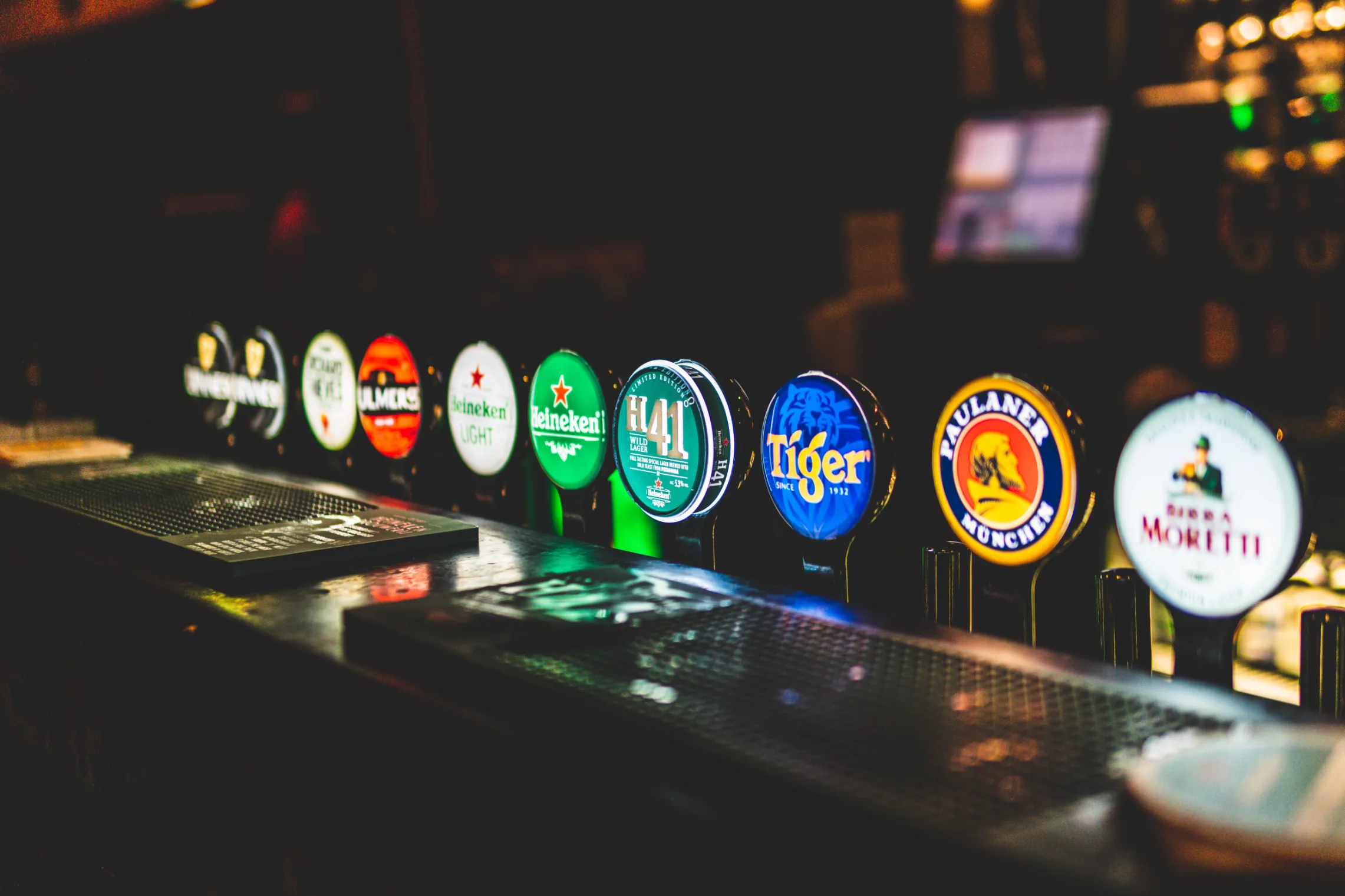 35. Drink (Or Crawl) Your Way Through a Pub Crawl Tour
Taking a pub crawl tour is a great option if you're looking for a fun way to explore Nashville's libation scene. One such tour is the Ville All-Inclusive Pub Crawl, which starts at Alley Taps in the historic Printers Alley. Here, you can try out custom Nashville craft beer, famous for its unique essence. The tour then takes you to Broadway, the hub for all cocktail and music lovers, where you can have some magical moments with your sweetheart by going to a cocktail-drinking competition.
Pub crawls are tours that take groups to several pubs or bars while sampling drinks at each location. Most Nashville pub crawls will take you through downtown Lower Broadway, where you can expect to see bright neon lights and famous honky tonks, hear incredible live music, and enjoy some tasty drinks! You will receive a fanny pack souvenir upon finishing the tour; how stylish ;)
The Best Hotels in Nashville for Couples
Looking for a romantic getaway in Nashville? Look no further than these luxurious hotels that offer the perfect blend of style, comfort, and relaxation. Each hotel has something unique for couples looking for a memorable and romantic escape, from historic charm to contemporary chic.
Graduate Nashville
The Graduate Nashville Hotel is located in Midtown, close to Vanderbilt University, Centennial Park, and buzzing nightlife, making it an excellent choice for couples exploring the city.
The hotel boasts colorful decor that lights up every space, setting the scene for a fun and quirky romantic getaway.
The rooms pay tribute to the city's iconic heritage and unique charm, featuring swanky four-poster king beds that ensure a restful night's sleep.
Enjoy a romantic drink at the rooftop bar while enjoying stunning city views.
With its wonderfully quirky vibe and central location, the Graduate Nashville Hotel will make your romantic getaway in Music City unforgettable.
Hutton Hotel
The Hutton Hotel in Nashville's West End offers a contemporary atmosphere perfect for a romantic getaway.
The hotel features amenities such as the Writers Studios, conceptualized by famous musicians Dierks Bentley and Ryan Tedder, adding a unique touch to your stay.
Its location is ideal for exploring the city, and its decor encourages guests to disconnect and unwind.
Whether you're interested in exploring the city during the day or enjoying live music at night, the Hutton Hotel offers something for every couple.
The Westin Nashville
The Westin Nashville is a stylish and modern hotel that offers a perfect base for couples to explore the city.
The hotel's downtown location provides stunning city views for couples.
The on-site spa offers full-service treatments to help couples relax and unwind.
The rooftop lounge is the perfect place to sip craft cocktails while taking in the beautiful views of the city.
The unique features of The Westin Nashville, such as the full-service spa and rooftop lounge, set it apart from other hotels in Nashville and make it an ideal choice for a romantic getaway.
Fairlane Hotel Nashville
The Fairlane Hotel is a luxurious and romantic getaway option for couples in Nashville.
Located just 10 minutes from the Country Music Hall of Fame, the hotel blends timeless sophistication with the city's energetic charm.
The hotel features seasonal and themed pop-up bars with stunning decor and signature cocktails, offering a great place to unwind and relax with your significant other.
The elegantly decorated rooms pay tribute to the city's iconic heritage and unique charm, with swanky four-poster king beds to ensure a restful night's sleep.
Special packages for couples are available, making The Fairlane Hotel an ideal choice for a romantic escape.
The Union Station Nashville Yards
Rich history: The hotel is a century-old building that has been beautifully restored and features elegant Romanesque architecture. It's a great place to appreciate history and architecture together.
Stunning lobby: The hotel features a stunning stained glass ceiling, creating a romantic and luxurious ambiance.
Central location: The hotel is in the heart of Nashville, making it a great base for exploring the city's top attractions and restaurants.
Excellent amenities: The hotel offers amenities such as a fitness center, a rooftop pool, and a restaurant, making it a great place to relax and unwind together.
Romantic atmosphere: The hotel's historic charm and luxurious ambiance set the scene for a romantic getaway in Nashville.
Instagram-worthy appeal: The hotel's stunning architecture and luxurious interiors make it an excellent backdrop for couples' photos and a must-visit spot for Instagrammers.
What are the best things to do in Nashville as a couple?
Nashville offers plenty of romantic activities for couples to enjoy. Here are some of the best things to do in Nashville as a couple:
Visit the Country Music Hall of Fame: Music lovers will enjoy exploring the exhibits and learning about the history of country music together.
Take a stroll in Centennial Park: This beautiful park features a full-scale replica of the Parthenon and is an excellent spot for a picnic or a romantic walk.
Catch a show at the Ryman Auditorium: This historic music venue has hosted countless legendary performers and is a must-see for any couple visiting Nashville.
Enjoy the view from Love Circle: This scenic overlook offers breathtaking city views and is a great spot to watch the sunset together.
Explore the Belle Meade Plantation: This historic plantation offers guided tours and tastings of its award-winning wines, making for a fun and educational date.
Restaurants to Try in Nashville TN
| | | |
| --- | --- | --- |
| Restaurant Name | Style of Cuisine | Price Range |
| Husk | Southern | $$$ |
| City House | Italian | $$$ |
| The Catbird Seat | American | $$$$ |
| Rolf and Daughters | European | $$$ |
| Prince's Hot Chicken Shack | Southern | $ |
| Arnold's Country Kitchen | Southern | $ |
| Butcher & Bee | Mediterranean | $$ |
| Pinewood Social | American | $$ |
| Martin's Bar-B-Que Joint | Barbecue | $$ |
| The Loveless Cafe | Southern | $$ |
Things to Do in Nashville for Couples
Explore the quirky art galleries, shops, and studios in the bohemian neighborhood of East Nashville.
Take a hot air balloon ride over the scenic countryside surrounding Nashville.
Experience the excitement of axe throwing at AxeVentures Nashville.
Take a walking tour of Nashville's Gulch neighborhood's quirky murals and street art.
Enjoy a cup of coffee at Barista Parlor, a popular and quirky coffee shop in Nashville.
Visit the Nashville Zoo at Grassmere and see the unique collection of animals worldwide.
Enjoy a day of outdoor adventure at the nearby Percy Priest Lake, where you can go fishing, boating, hiking, and more.
Take a ghost tour of the historic and haunted Ryman Auditorium.
Visit the Adventure Science Center and explore the interactive exhibits and hands-on activities.
Enjoy a night out at the Bluebird Cafe, a famous music venue that has featured some of the biggest names in country music.
Visit the famous honky-tonk bars on Broadway and listen to live music while enjoying a cold beer.
Take a cooking class together and learn how to make authentic Southern cuisine.
Explore the unique and quirky shops in Nashville's 12 South neighborhood, such as Draper James and Imogene + Willie.
Experience the thrill of indoor skydiving at iFLY Nashville.
What are some romantic things to do in Nashville?
Take a romantic walk through the Cheekwood Estate & Gardens.
Watch the sunset from the Pedestrian Bridge.
Take a carriage ride through the city.
Visit the Belle Meade Plantation for a tour and wine tasting.
Enjoy a romantic picnic in Centennial Park.
Take a sunset cruise on the Cumberland River.
Attend a live show at the Grand Ole Opry.
Explore the city's art scene with a visit to the Frist Art Museum.
Enjoy a romantic dinner at a rooftop restaurant with a city view.
Visit Love Circle Park for stunning views of the city.
Take a private dance lesson together.
Go on a hot air balloon ride at sunrise.
Take a scenic drive through the Natchez Trace Parkway.
Visit the top of the John Seigenthaler Pedestrian Bridge for panoramic views.
Enjoy a couples' spa day at a luxury spa.
Go on a whiskey-tasting tour at a local distillery.
Attend a concert at the Ryman Auditorium.
Take a cooking class together at a local culinary school.
Watch a movie at the classic Belcourt Theatre.
Visit the Musicians Hall of Fame and Museum for a unique musical experience.
What are some little-known facts about Nashville?
Nashville is known as the "Athens of the South" due to its many universities and colleges.
The city is home to the world's only full-scale replica of the ancient Parthenon in Athens, Greece, which serves as an art museum.
Nashville was the first city in the United States to be granted an FM broadcasting license in 1941.
The world-famous Grand Ole Opry radio program started as a simple barn dance show in 1925 and is now the longest-running radio program in the world.
The Nashville area has over 180 recording studios, making it the recording capital of the world.
The city is also home to the largest Kurdish community in the United States.
Nashville is one of only a few cities in the United States where the city proper's population is larger than the population of the entire metropolitan area.
Nashville's Cumberland River is one of the only major U.S. waterways that flows north instead of south.
Nashville was the site of the historic Woolworth sit-ins during the Civil Rights Movement in 1960.
The famous "Batman Building," the AT&T Building in downtown Nashville, is the tallest in Tennessee.
Best of luck with your Nashville activities! We hope this blog helped you pick out the best activities for you and your SO :)