There are SO many fun things to do in Clarksville TN, but first, we wanted to share what makes this town so special.
Introduction to Clarksville Tennessee
Founded in 1784, Clarksville is one of Tennessee's oldest cities with a rich history.
It is located along the Cumberland River, offering recreational activities like boating and fishing.
The city is home to Fort Campbell, housing the renowned 101st Airborne Division and the 160th Special Operations Aviation Regiment.
Austin Peay State University, named after former Governor Austin Peay, is in Clarksville.
Clarksville's downtown area boasts charming architecture, local shops, and restaurants.
The city hosts the annual Strawberry Festival, featuring live music, food vendors, and a strawberry-themed parade.
The Customs House Museum and Cultural Center showcases diverse art, history, and science exhibits.
Clarksville played a significant role in the Trail of Tears, with monuments and markers commemorating this historical event.
Motorsports enthusiasts can enjoy dirt track racing at Clarksville Speedway.
With its nickname "Queen City" and "Gateway to the New South," Clarksville remains an important trade and transportation hub.
Without further ado, let's jump into our top activities in Clarksville TN!
The Top 23 Things To Do in Clarksville TN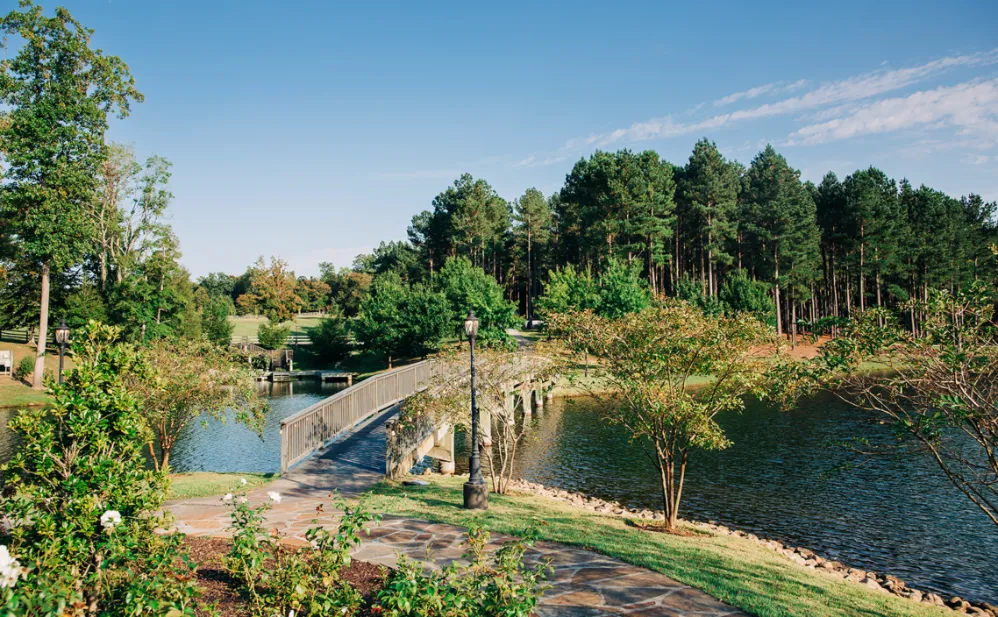 1. Visit Sandy Creek Farms for a weekend getaway and destination.
Escape to Sandy Creek Farms' tranquil oasis, just a short drive from Clarksville, TN. Experience the perfect blend of natural beauty and modern comforts at our premier wedding venue and on-site accommodations. Whether you're seeking a romantic getaway, a family retreat, or a weekend filled with adventure, Sandy Creek Farms has it all.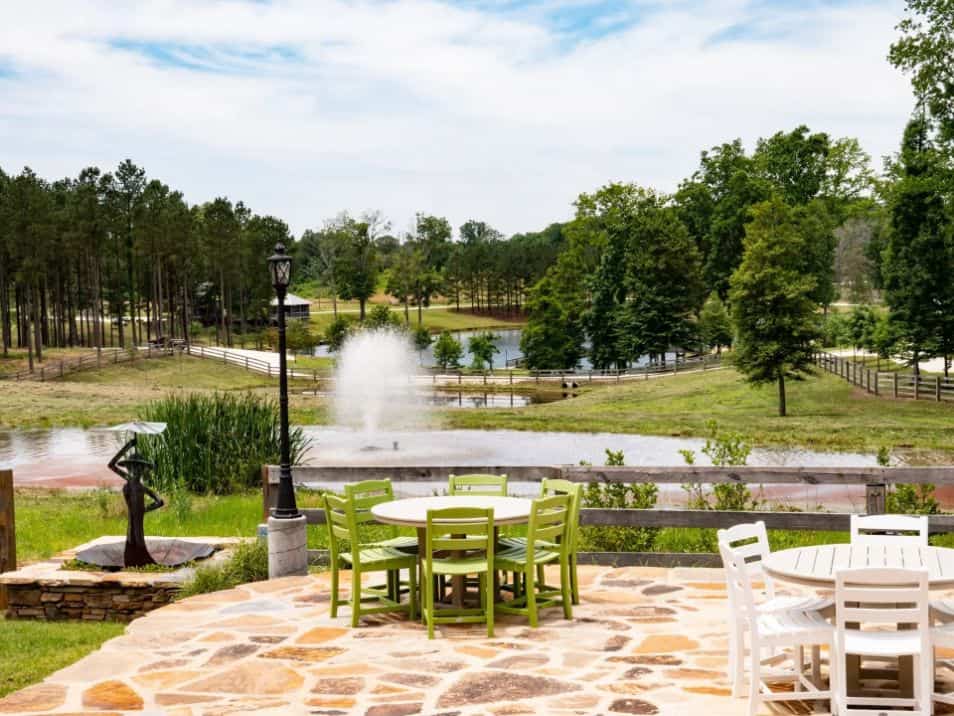 Nestled on 430 acres of private land, our serene surroundings provide a picturesque backdrop for your escape. Unwind in our comfortable accommodations, ideal for families and groups, ensuring a restful stay. With pet-friendly options available, everyone can join in on the fun.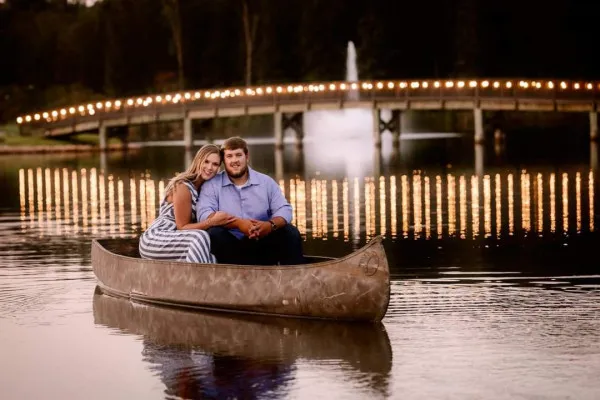 Indulge in a variety of activities that cater to your desires. Explore our expansive property with hiking trails that lead to breathtaking vistas, or venture out on ATVs for an exhilarating ride through the countryside. Enjoy the thrill of fishing or a memorable hunting experience in our stocked lake. At Sandy Creek Farms, the possibilities for outdoor adventures are endless.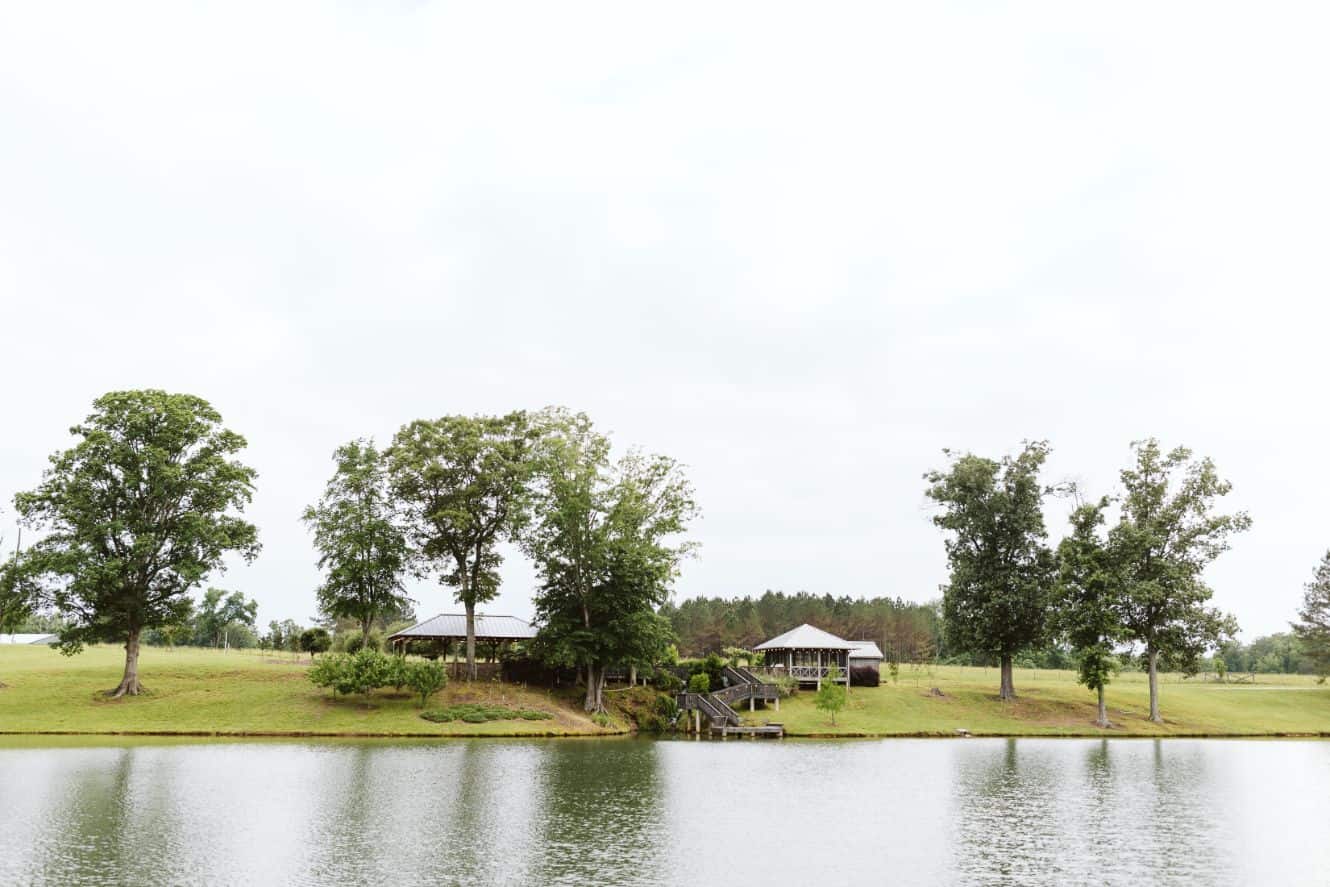 Immerse yourself in the romance of our idyllic setting. Whether planning a wedding or celebrating a special occasion, our venue offers a captivating ambiance that will create memories to last a lifetime. With beautiful scenery and a welcoming atmosphere, Sandy Creek Farms is the perfect place to celebrate love and create unforgettable moments.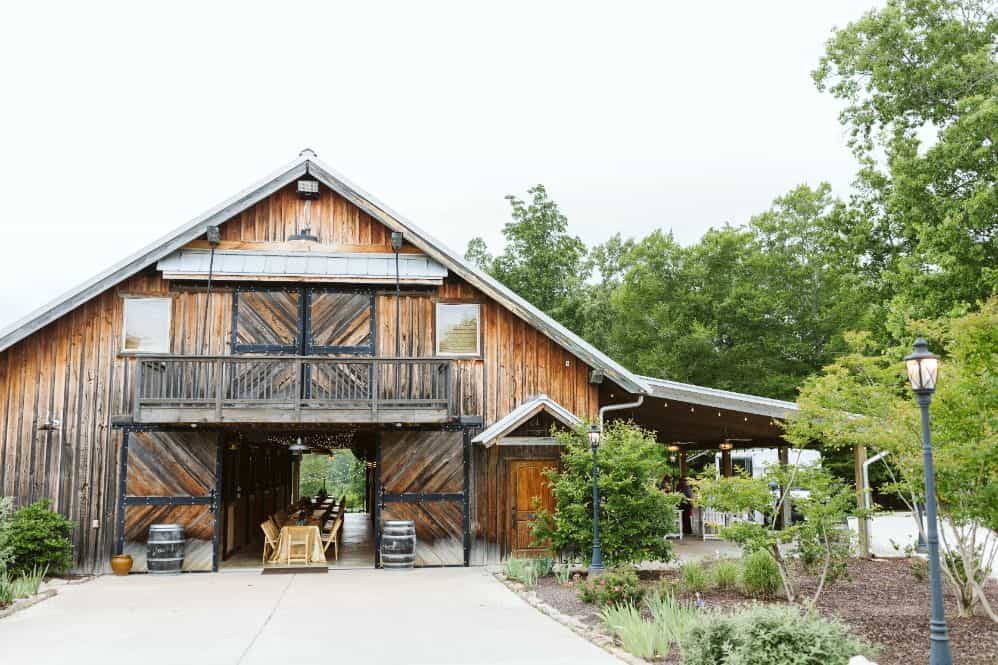 Discover why Sandy Creek Farms is a hidden gem near Clarksville, TN. Book your stay today and embark on an unforgettable experience that combines relaxation, adventure, and cherished moments with your loved ones.
Private 430 acres with manicured forests, extensive landscaping, and outdoor sculptures in Springville, TN
10 miles of hiking trails
Fish for bass and catfish, ride your ATV and take a relaxing kayak tour on our 20-acre lake
Seven lodging options (2 are pet-friendly)
Private island featuring a natural stone pavilion, underwater lighting, and a fountain
On-site gym, guest laundries, kitchen, and watercraft rentals
Beautiful photo opportunities for couples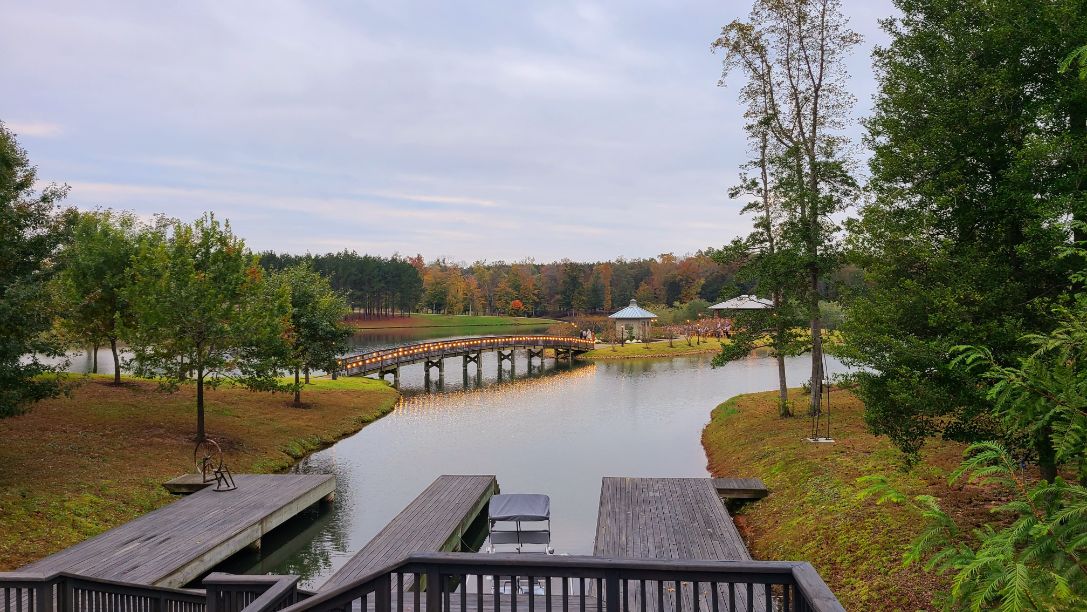 Sandy Creek Farms is only one hour from Clarksville and is the ultimate weekend getaway. If you want to blow off some steam or have a private sanctuary, contact us or visit our Airbnb to check lodging availability.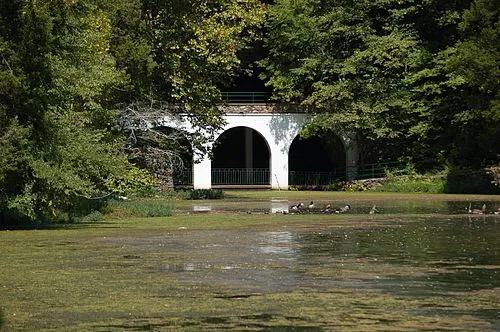 2. See ancient art in Dunbar Cave State Park.
Dunbar Cave State Park houses ancient cave art crafted by Mississippian Native Americans in the 14th century, offering a glimpse into their rich history.
The remarkable art, featuring concentric circles, warrior figures, and culturally significant symbols, remains visible today.
Exploring the cave, which stretches over eight miles, requires a guided tour as it cannot be accessed independently.
Guided tours allow visitors to witness the Native American iconography firsthand and gain insights into the cave's formation.
The cave art at Dunbar Cave State Park serves as a testament to the lives of the individuals who once called the Clarksville area their home.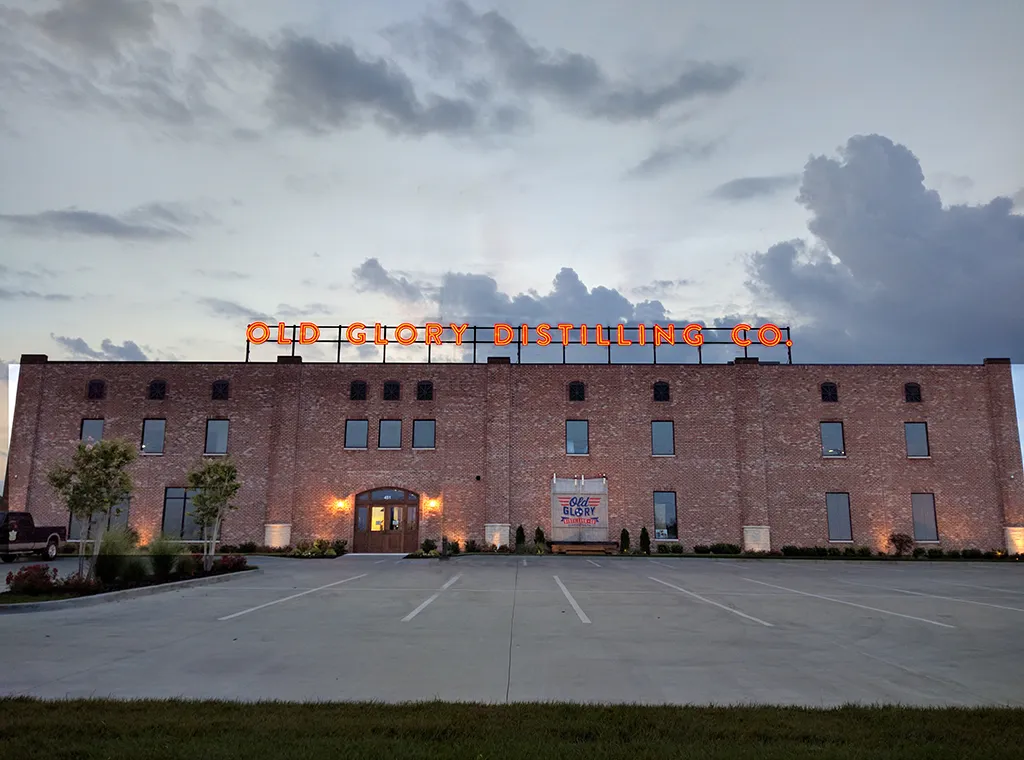 3. Sip on a smooth moonshine.
Old Glory Distilling Co. in Clarksville, TN, is a must-visit for those seeking a fun and boozy treat.
Indulge in their delightful Smooth Shine concoctions, which are fruity, refreshing, and reminiscent of a boozy slurpee.
These drinks are particularly enjoyable during scorching summer days, providing a perfect way to cool down and relax.
Noteworthy flavors of Smooth Shine at Old Glory Distilling Co. include Blueberry Lemonade, Strawberry Lemonade, Apple Cider, Spiced Lemonade, and Cinnamon Roll.
In addition to their delectable drinks, Old Glory Distilling Co. also offers guided tours and tastings of their meticulously crafted spirits, such as whiskey, rum, vodka, and moonshine.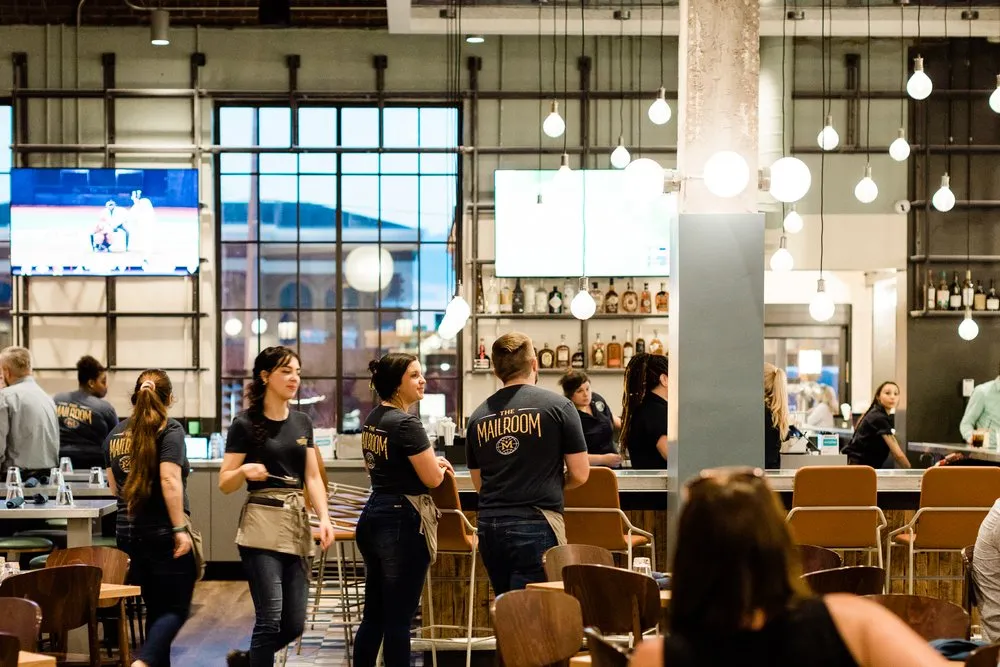 4. Snack on some comfort food in a historic post office.
The Mailroom in Clarksville, TN, provides a unique dining experience within the walls of a former United States Post Office and Federal Building.
Guests can indulge in delicious comfort food and enjoy expertly crafted cocktails that feature hand-pressed sugar cane as a natural sweetener.
However, the true highlight of The Mailroom is its expansive outdoor patio, boasting a grand atmosphere and featuring impressive fire pits.
This remarkable outdoor space transforms The Mailroom into the ultimate hangout spot, perfect for socializing and relaxation.
5. Stroll McGregor Park & RiverWalk.
McGregor Park & RiverWalk in Clarksville, TN, is a picturesque 15-acre park along the scenic Cumberland River.
The park offers a one-mile-long hiking trail, allowing nature enthusiasts to explore and enjoy the outdoors.
A boat ramp is available for those interested in boating activities, allowing easy access to the Cumberland River.
Several picnic areas within the park offer a perfect setting for outdoor meals and gatherings.
Kids can have a great time at the playground, which is designed to provide fun and entertainment.
As the River Flows Museum, located within the park, showcases captivating exhibits that delve into the history of the Clarksville River.
The RiverWalk trail, spanning 1.7 miles, follows the meandering path of the Cumberland River, offering a scenic route for walking, biking, or simply soaking in the breathtaking views.
To explore the RiverWalk, visitors can rent bicycles at any of the city's five BCycle stations, including one conveniently located at McGregor Park.
While fishing and swimming are prohibited in the river, boating enthusiasts can partake in this water activity.
McGregor Park also hosts summer concerts and art exhibits, providing additional entertainment options for visitors.
6. Channel your inner child at Pinnacle Family Entertainment Center.
The Pinnacle Family Entertainment Center in Clarksville is a must-visit destination for families looking for a fun-filled day out. With 125,000 square feet of space, there's something for everyone here. Kids can enjoy bowling, go-karting, laser tag, and a massive range of arcade games. The laser tag arena is a particular highlight, as is the well-maintained bowling alley.
7. Catch some live music.
One venue to experience is Jammin' in the Alley, a summer concert series where local musicians come together to showcase their talent. Not only does it promote the local music scene, but it also highlights the downtown businesses as a whole. Another must-see venue is Beachaven Vineyards & Winery, where visitors can enjoy live music, wine, and food trucks from May to October on the last Saturday of each month. Lastly, Downtown Commons urban park hosts concerts, events, and plays, making it another great spot to catch live music. The country music stars and fans align here, making it an unforgettable experience.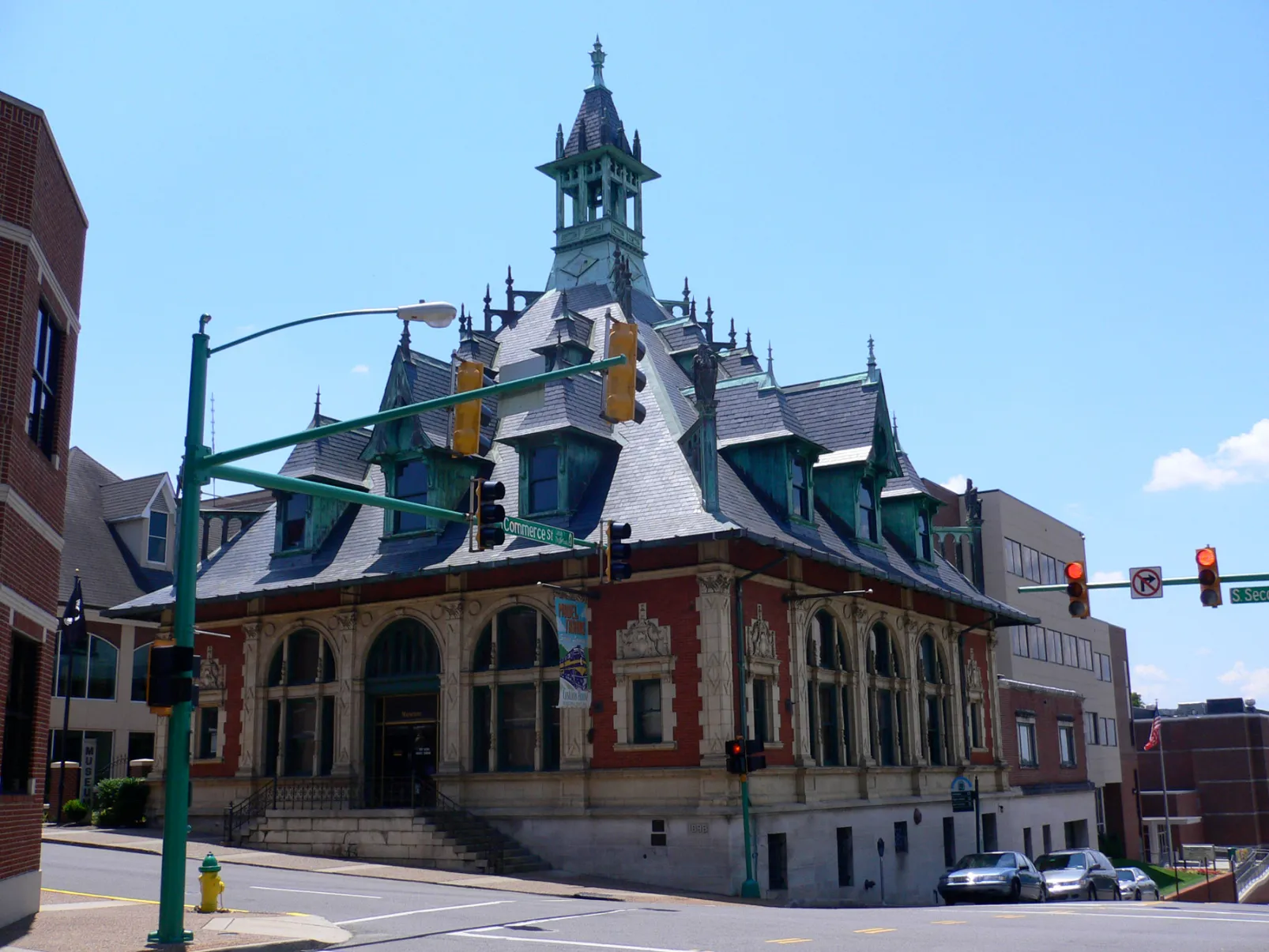 8. Admire and explore the Customs House Museum & Cultural Center.
The Customs House Museum & Cultural Center historic building was constructed in 1898 as a post office and customs house for the tobacco trade. Today, it's a beautiful architectural wonder and a place for discovery. The museum features permanent, rotating exhibits that honor local history, art, and science. Notable exhibits include the Explorers' Gallery, Becoming Clarksville, Memory Lane, and the Lucy Dunwoody Bohm Porcelain Collection. The museum has an interactive children's show, a hands-on family art studio, and beautiful event spaces. With 35,000 square feet of exhibit space, there's something to captivate visitors of all ages.
9. Rent a bike and ride along the Clarksville Greenway.
The BCycle station at the Pollard Road Trailhead offers rental bikes to explore the nine-mile paved trail through the countryside. As you bike along the abandoned rail bed, you'll meander beside the Red River and West Fork Creek on a forested trail, spotting wildlife and admiring the gorgeous scenery. You'll also pass by landmarks such as the 600-foot pedestrian bridge and several lookouts while enjoying moderate exercise and fresh air.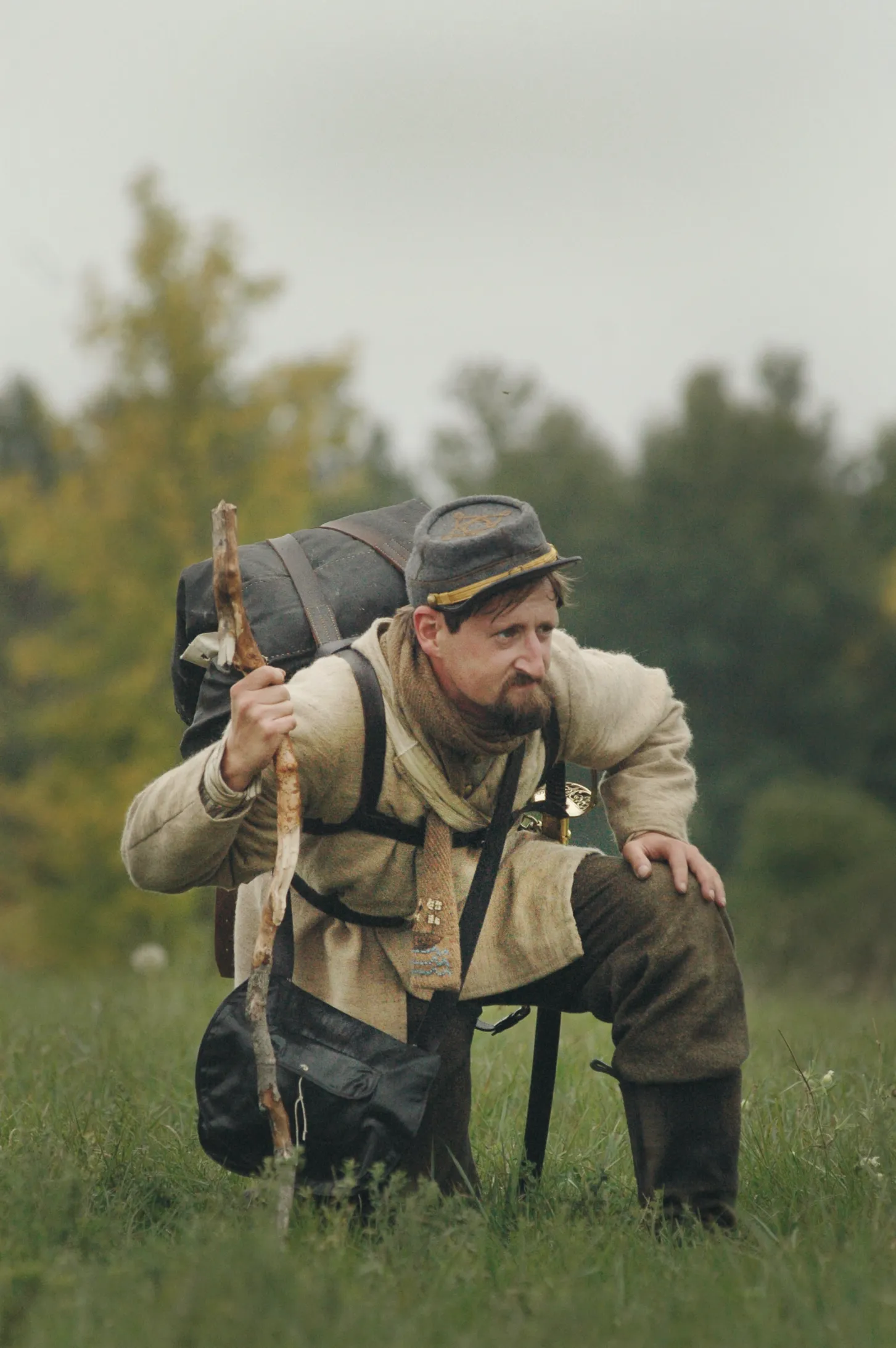 10. Reenact the Civil War.
One notable site is the Fort Defiance Civil War Park & Interpretive Center, which was once a hub of activity for Native Americans before becoming a Confederate fort later captured by Union forces. The center features exhibits on the lives of Civil War soldiers, pre-Civil War life in Clarksville, and the emancipation of slaves in the area. Another option is to visit Historic Collinsville, a history museum with 18 restored log homes and structures dating back to 1830. Visitors can also immerse themselves in the past by listening to actors playing Clarksville soldiers and citizens during the Civil War era.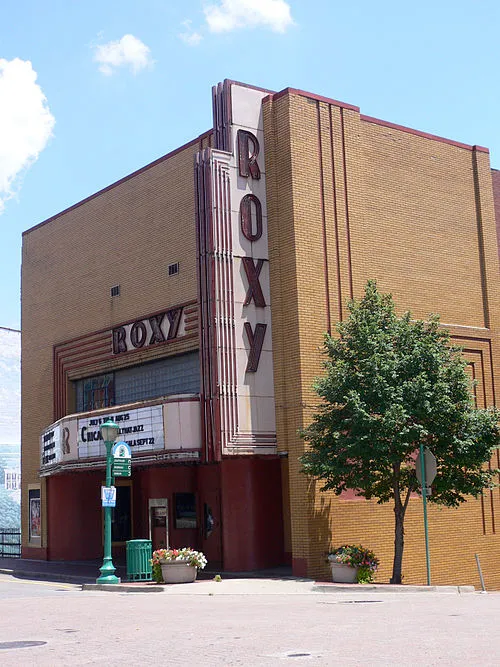 11. Catch a show at Roxy Regional Theatre.
The Roxy Regional Theatre in Clarksville, Tennessee, has been an essential part of entertainment in the community since it opened in 1983. The theatre is located in the historic downtown section of Clarksville and is a professional, live-performance theatre that is an icon in Tennessee. The Roxy has survived two fires, an economic depression, and wars to become an eclectic entertainment venue for all stages and ages. It is a special piece of architecture that has undergone many transformations and hosts live performances and film screenings nowadays.
The theatre offers a variety of shows and events, including Broadway musicals, Shakespearean dramas, jazz, classical music, children's tales, cult classics, and traditional Celtic folk music.
12. Fish, Hike, Bike, and Go Boating at Liberty Park & Clarksville Marina
Liberty Park & Clarksville Marina offers a wide range of outdoor recreational activities for visitors of all ages. The park features a 10-acre fishing pond, perfect for fishing or boating. Additionally, visitors can hike the 1.8-mile walking trail, rent a bike from the Liberty Park BCycle stations, or launch their own boats from the four-lane ramp into the Cumberland River. For those who prefer to stay on land, the park has a spacious dog park, community-built playgrounds, athletic fields, and four pavilions for picnicking. The Liberty Park Grill is also a highlight, with delicious food and drinks, including hand-crafted cocktails and Tennessee-brewed draft beers.
13. Take an art class at Swirlz.
Swirlz art studio in Clarksville, TN, offers no-commitment art classes that are perfect for beginner artists. With three skilled art teachers, you'll be guided into a creative exercise where you can explore your artistic side. Whether you're interested in painting on canvas or creating a colorfully decorated wooden sign, all supplies are provided, so you don't need any prior experience. Swirlz is perfect for families, too, with classes available for those aged 10 and older. Not only will you get to create something unique and handmade to bring home, but you'll also make memories and have fun in the process. Plus, since it's indoors, you won't have to worry about the weather. Book a class at Swirlz and let your creativity flow!
14. Go treasure hunting at Miss Lucille's Marketplace.
Miss Lucille's Marketplace is a 52,000-square-foot warehouse in Clarksville that offers a unique shopping experience for anyone who loves vintage finds and artisan goods. With over 200 vendors selling everything from antique furniture to handmade crafts, there's something for everyone to discover. The marketplace is organized into broad alleys, designed with special needs customers in mind, making it easy to navigate. To make the most of your visit, start with a particular section or look for specific items that interest you. Don't be afraid to bargain with vendors to negotiate prices for your desired items. Remember to grab a java or one of the "signature drinks" at Miss Lucille's Café before embarking on your treasure hunt. Combining antiques, coffee, and more makes Miss Lucille's a can't-miss destination in Clarksville.
15. Imagine pioneer life in Historic Collinsville.
The Historic Collinsville Pioneer Settlement offers visitors a unique glimpse into rural Tennessee life from the 1830s to the early 1900s. The 40-acre open-air museum features 18 restored log homes and outbuildings with authentic furnishings and artifacts. Visitors can take audio tours to guide them through the exhibits, learn about the plants and animals of the region at the wildlife center, and stroll the nature trails. Special seasonal events include spring homecoming, the fall pilgrimage, and Christmas festivities. The settlement is open from June to October and is a must-visit for history buffs looking to step back in time.
16. Stop and smell the roses at the Arboretum.
The Clarksville City Arboretum is a beautiful and peaceful spot in Fairgrounds Park along the Cumberland River. With over 30 species of trees to spot, it is a must-visit for nature lovers and those seeking a relaxing stroll. The arboretum is centrally located, making it easily accessible for a short, simple trip if you're not looking to commit to a long hike or waterfront run. Visitors can even go on the city's website for a list of all the species of trees, making it a fun and educational experience to identify and check them off the list. With its tranquil atmosphere and stunning views, the Clarksville City Arboretum is ideal for a peaceful break from city life.
17. See some old-timey trains.
Trains played a significant role in the history of Clarksville, TN, serving as a crucial transportation hub for both people and goods. Today, visitors can experience this rich history by visiting several attractions that showcase old-timey trains. The L&N Train Station is a restored station that features a classic diesel locomotive and caboose, while Port Royal State Historic Park preserves several roadbeds, including one that's part of the Trail of Tears. Visitors can also see model trains at the Customs House Museum. These spots offer a glimpse into trains' important role in Clarksville's past.
18. Play blacklight mini-golf in 3D.
D&D Blacklight Mini Golf in Clarksville, Tennessee, is a unique and exciting activity that offers visitors a surreal and immersive experience. The indoor 18-hole mini golf course is hand-painted with a Fantasy Forest theme, featuring vibrant colors and characters such as elves, gnomes, tree men, and unicorns that glow under black lights. Guests wear 3D glasses to enhance their depth perception and fully immerse themselves in the experience. The atmosphere is playful and mysterious, with surreal decorations and other activities such as an arcade, pool tables, a laser maze, and a glow-in-the-dark paint room.
19. Visit the grave of a legend.
A visit to the Foston Memorial Garden in Clarksville offers the opportunity to pay respects to one of America's greatest athletes and civil rights activists, Wilma Rudolph. Her grave can be found here, as well as a statue in town. Rudolph won three Olympic gold medals and set two world records as a sprinter, all while overcoming polio and racial barriers. Her legacy extends beyond sports, as she was a significant figure in the civil rights and feminist movements. Visiting her grave is a humbling experience and a chance to reflect on her impact on American history.
20. See where Jimi Hendrix once played.
Jimi Hendrix, one of the greatest guitarists ever, once called Clarksville home. Hendrix's time in the city was brief, but his impact on the local music scene was significant. In 1961, Hendrix played his first professional gig at the Club Royale in Clarksville. At the time, Hendrix was a member of the 101st Airborne Division Band stationed at Fort Campbell. His performance in Clarksville helped to establish him as a talented musician and set him on the path to becoming a music legend. Today, a marker for the Tennessee Music Pathways commemorates Hendrix's time in Clarksville and serves as a reminder of the city's rich musical heritage.
215 Legion St. The Hendrix marker is located near the intersection at Third and Legion Streets.
21. Stay in a pink house.
Looking for a unique and quirky place to stay in Clarksville? Look no further than the Old Clarksville House and its neighbor, The Pink House. The Old Clarksville House boasts three bedrooms, one bathroom, a living room, a dining room, a full kitchen, and even its own speakeasy.
Meanwhile, The Pink House is like a real-life dollhouse, with almost everything in shades of pink, including the coffee maker, fridge, glassware, and exterior. This Instagram-worthy abode features two bedrooms, one bathroom, a full kitchen, a dining room, a living room, a sunroom, and a gorgeous backyard with twinkle lights. Finding the speakeasy and living in a pink paradise make for an unforgettable stay.
22. Tour and taste at Beachaven Vineyards and Winery.
Beachaven Vineyards and Winery offer visitors a delightful experience in the heart of Middle Tennessee. The picturesque vineyard features rows of grape vines surrounded by beautiful Celosia flowers, making it the perfect spot for a relaxing picnic or a leisurely stroll. Visitors can take a free daily tour of the winery, followed by a full tasting of their award-winning wines, including the Classic White, Budbreak Blush, and Barrelhead Red.
The winery has been in business for over 30 years and has won numerous awards for its exceptional wines. The grounds are bustling with activity during the warm months, with live music every weekend and food trucks available for picnickers. Bring your own food and non-alcoholic beverages to enjoy alongside your wine. Children are welcome on the property, making it a perfect family-friendly destination.
23. Enjoy Live Music and Pours at Strawberry Alley
Strawberry Alley Ale Works in downtown Clarksville, TN, is the perfect spot to unwind and enjoy live music. Downstairs is a family-friendly restaurant with 10 beers on tap, craft cocktails, and limited wines. Upstairs is a taproom with yard games, fantastic city views, and weekly events. The bar offers expertly made beers, including four classic House Brews and seasonal brews. The food is made fresh using the best ingredients and is healthy. Whether looking for a cozy date night or a friend gathering, Strawberry Alley Ale Works is a local hometown favorite you won't want to miss!
What are the best activities and places in Clarksville TN?
There are so many beautiful activities and places in Clarksville TN. Here are our favorites: Dunbar Cave, Roxy Theatre, Customs House Museum, Beachaven Winery, Historic Downtown, Fort Defiance, Liberty Park, Old Glory Distillery, Clarksville Greenway, and McGregor Riverwalk.
| | |
| --- | --- |
| Activities/Places | Description |
| Dunbar Cave | Ancient cave with Native American art |
| Roxy Theatre | Historic theater for live performances |
| Customs House Museum | Museum showcasing art and history |
| Beachaven Winery | Winery offering wine tastings and tours |
| Historic Downtown | Charming area with shops and restaurants |
| Fort Defiance | Historic site with Civil War significance |
| Liberty Park | Park with playgrounds, trails, and a marina |
| Old Glory Distillery | Distillery with hand-crafted spirits |
| Clarksville Greenway | Scenic trail for walking and biking |
| McGregor Riverwalk | Picturesque park along the Cumberland River |
The closest towns and cities to Clarksville, TN
| | |
| --- | --- |
| Town/City | Location |
| Fort Campbell, KY | Adjacent to Clarksville |
| Oak Grove, KY | Across the state border from Clarksville |
| Guthrie, KY | Northeast of Clarksville |
| Ashland City, TN | Southwest of Clarksville |
| Springfield, TN | Southeast of Clarksville |
| Nashville, TN | Approximately an hour's drive south of Clarksville |
Clarksville, TN is a treasure trove of exciting activities and attractions just waiting to be explored. Immerse yourself in the ancient wonders of Dunbar Cave, be captivated by live performances at the historic Roxy Theatre, and delve into art and history at the charming Customs House Museum. Indulge your senses with wine tastings at Beachaven Winery and take a leisurely stroll through the picturesque Historic Downtown. Discover the rich historical significance of Fort Defiance, unwind amidst the beauty of Liberty Park, and savor hand-crafted spirits at Old Glory Distillery. Nature enthusiasts will find bliss along the Clarksville Greenway and McGregor Riverwalk. With 23 top-notch experiences, Clarksville TN promises endless fun and unforgettable memories for all.