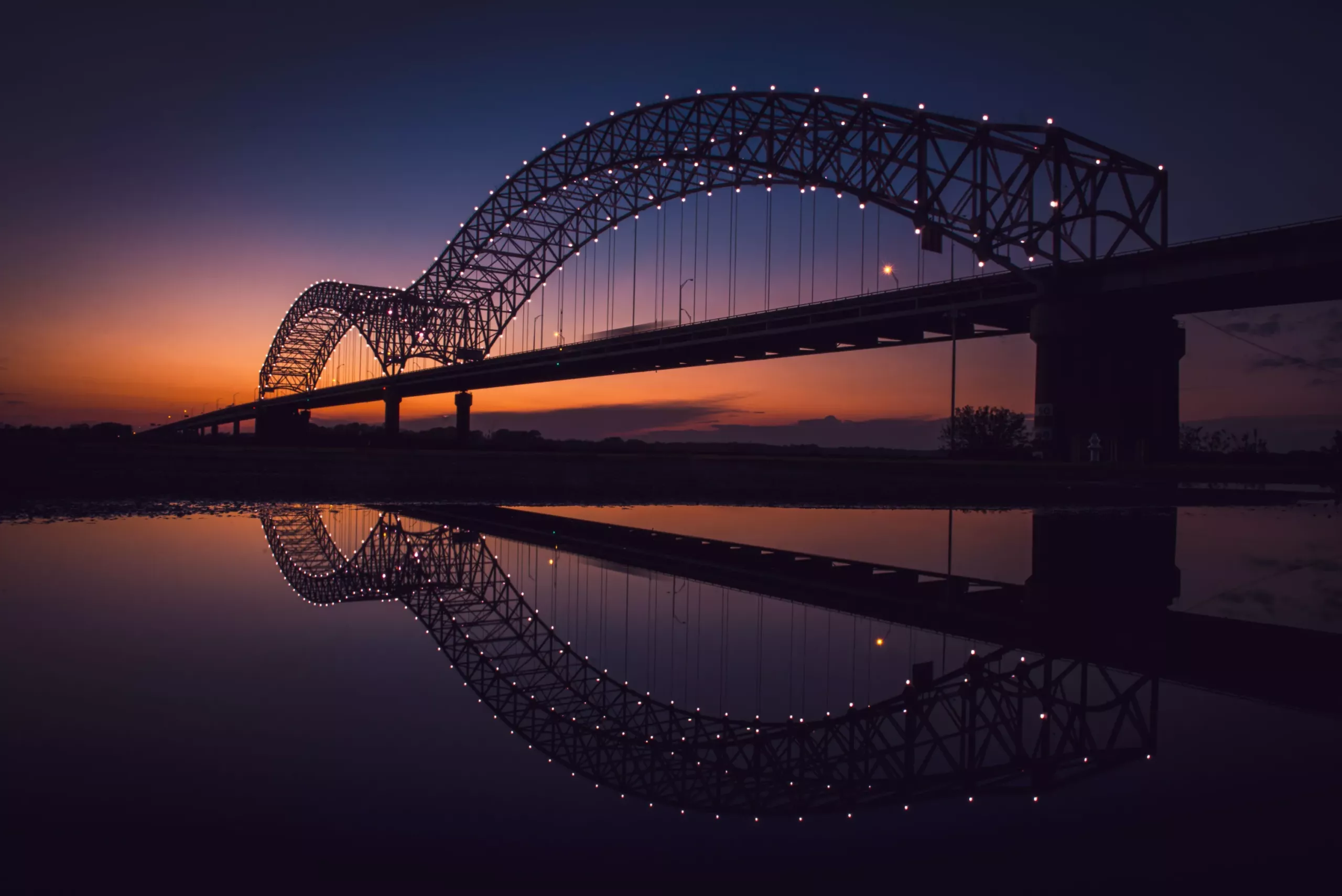 Fun Date Ideas and Attractions in Memphis for Couples
Memphis, Tennessee, is a vibrant city on the banks of the Mississippi River. Known as the birthplace of the blues, it is home to the iconic Beale Street and the world-famous Sun Studio, where legendary musicians like Elvis Presley and Johnny Cash recorded their early hits. Graceland, the former home of Elvis Presley, is a popular attraction and the second-most visited house in the United States. Memphis is renowned for its barbecue, with delicious slow-smoked meats and tangy sauces.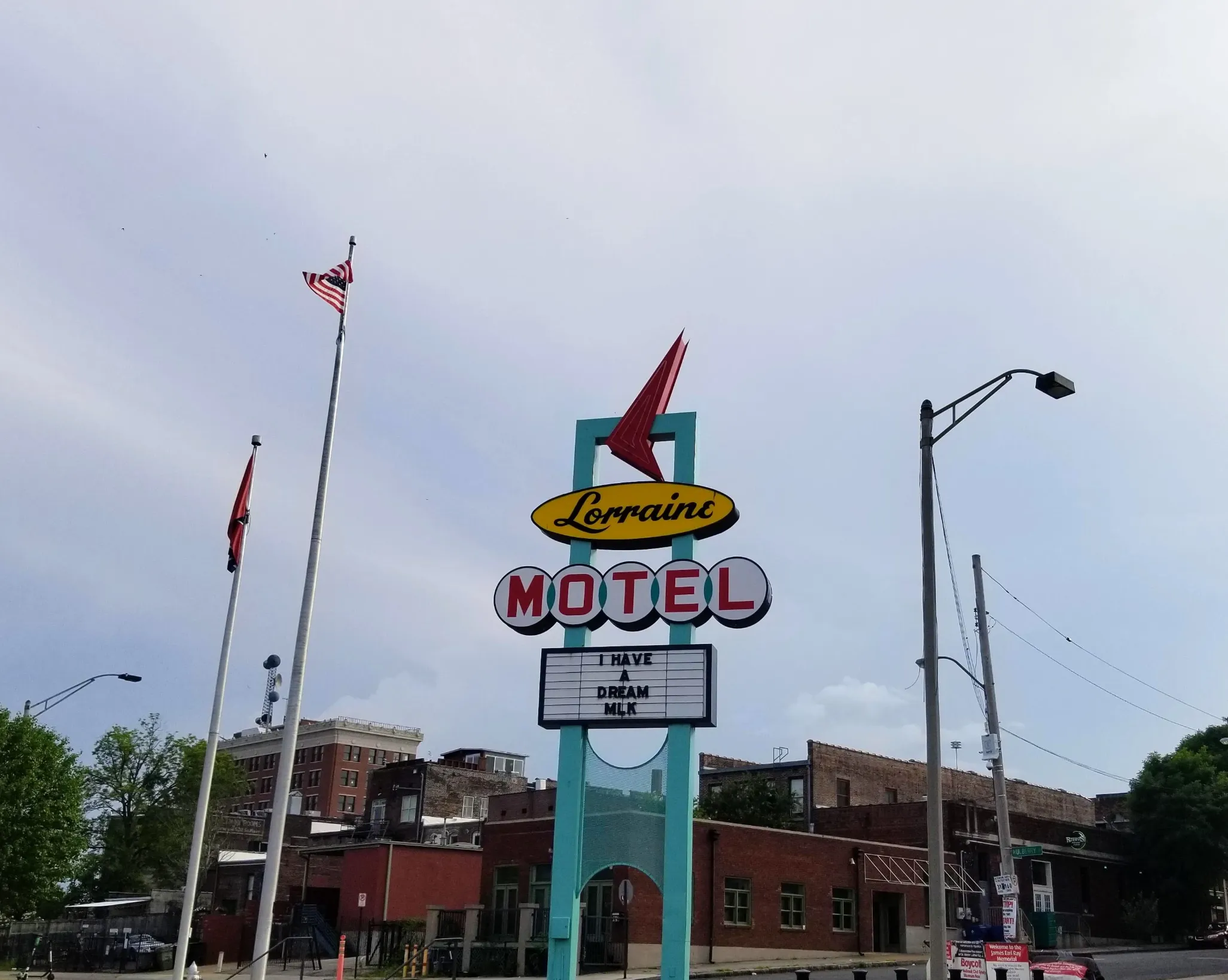 From Civil Rights to Soul Music
The city offers a rich cultural scene, including the Stax Museum of American Soul Music and the National Civil Rights Museum, located at Martin Luther King Jr.'s assassination site. The Memphis Zoo is a top-rated destination with a diverse collection of over 4,500 animals. Visitors can also explore the city's historic landmarks, such as the Peabody Hotel with its famous duck march, and enjoy outdoor activities along the scenic Memphis Riverfront. With its vibrant music scene, rich history, and mouthwatering cuisine, Memphis has something for everyone to enjoy.
The 23 Best Romantic Places and Things to Do in Memphis TN for Couples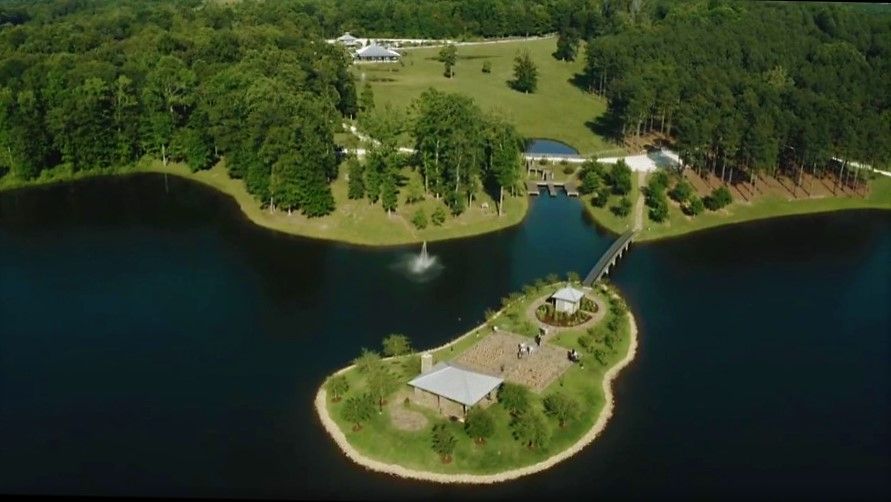 1. Visit Sandy Creek Farms for the ultimate romantic getaway in Springville, TN
Sandy Creek Farms in Springville, TN is the ideal destination for a romantic getaway for couples. Located in a serene and picturesque setting, the farm offers a variety of activities that are perfect for couples. You can take a romantic stroll through the farm's beautiful gardens, picnic by the lake, or take an ATV ride through the forest. Whether you're looking for a quiet weekend away or an adventure-filled escape, Sandy Creek Farms has everything you need for a romantic and unforgettable getaway.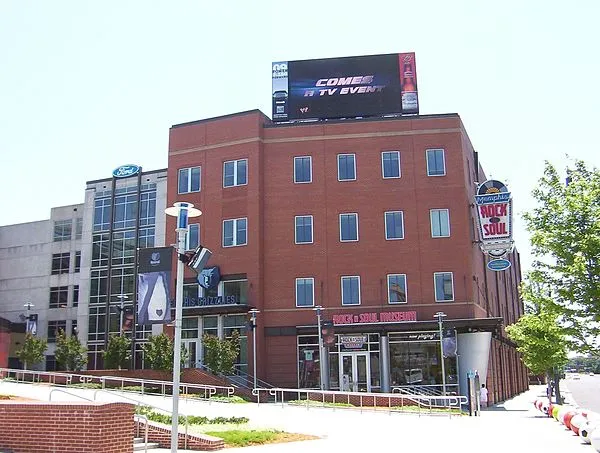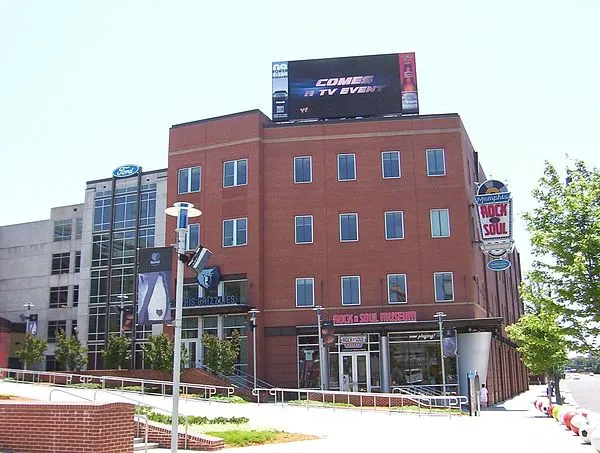 2. Explore the Memphis Rock 'n' Soul Museum
The Memphis Rock 'n' Soul Museum was created to showcase the history and significance of the Rock 'n' Soul genre. It features exhibits covering this genre's birth and the musicians who overcame socioeconomic and racial issues to succeed. The museum has self-guided digital audio tours that let you explore all seven galleries, and there are also audiovisual programs that cover topics such as rhythm and blues, soul music, rock n roll, and more.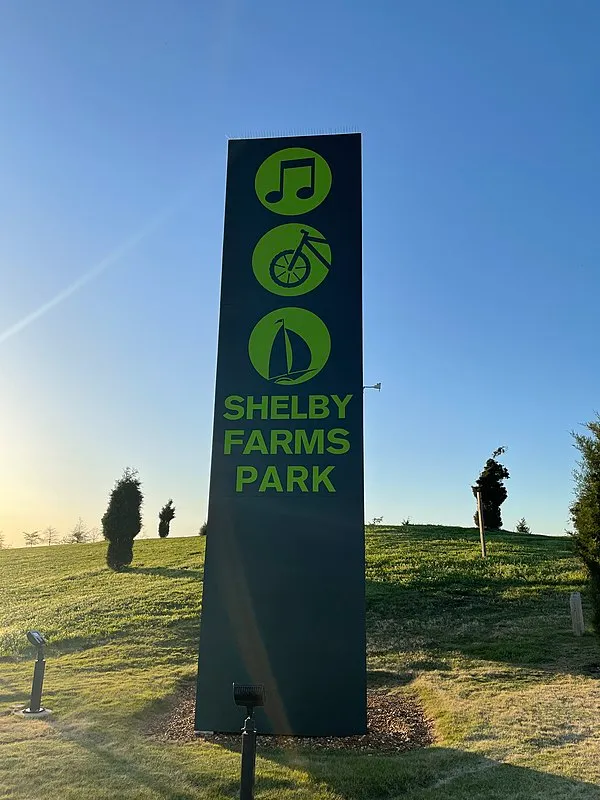 3. Take a walk and enjoy the scenery at Shelby Farms Park
Shelby Farms Park in East Memphis is perfect for couples looking to spend a romantic day outdoors. The park offers stunning natural beauty with its beautiful trees, lakes and wildlife. Couples can explore miles of walking and biking trails, kayak or paddleboard on the water, and enjoy a picnic amidst the tranquil surroundings. The park is especially beautiful during sunset, offering a breathtaking view.
4. Take a carriage tour
A carriage tour in Memphis is a perfect romantic experience for couples. The Downtown Tours offered by The Carriage Company Memphis take you through the central business district, Beale Street, South Main, and along the river. The tour is customizable, so you can decide how long you want the ride and which sights you want to see. The carriage is decorated with beautiful lights, making the experience even more unique, especially at night.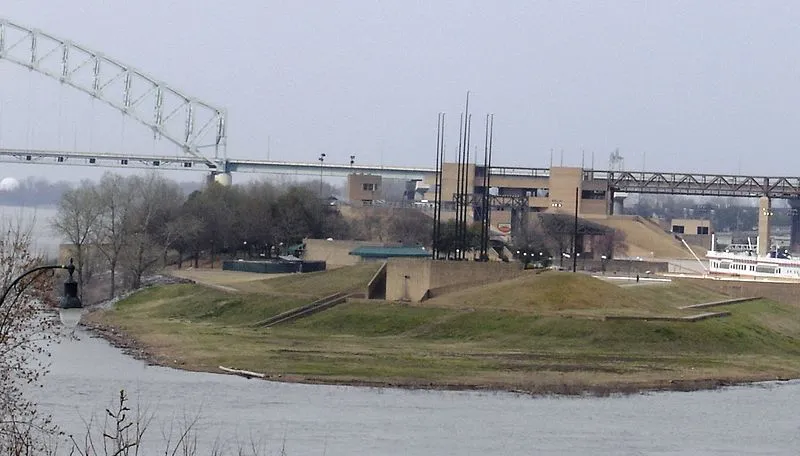 5. Take a romantic walk at Mud Island Park
Mud Island River Park in Memphis is perfect for couples to take a romantic walk. Located on a peninsula between downtown and the Mississippi River, the park offers stunning views of the Memphis skyline and the river. To start the walk, couples can head to the River Walk, which represents the Mississippi River from Cairo, Illinois, to New Orleans, Louisiana.
You can stop at the Mississippi River Museum, the monorail, and the amphitheater. The park also has picnic areas, bike rentals, and paddle boats to enhance the couple's experience. Couples can time their walk to coincide with the sunset for a more romantic ambiance. Packing a picnic lunch to enjoy can also make the walk more special. A romantic walk at Mud Island River Park is a must-do for any couple visiting Memphis.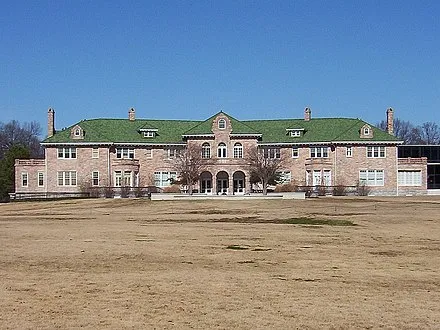 6. Explore the wonders of the universe at Pink Palace Family of Museums
The Pink Palace Family of Museums in Memphis, Tennessee, is a must-visit destination for couples interested in science, history, and technology. As a popular date spot, the museum offers exhibits and attractions, including a planetarium, an autozone dome, and a replica of the first self-service grocery store, Piggly Wiggly. The museum's multi-dimensional theater, AutoZone Dome, is a unique experience that allows guests to travel to outer space in the blink of an eye using a series of lights, sound stimulations, and digital technology. Couples can also explore the museum's history exhibits and learn about the Civil Rights Movement, the Underground Railroad, and the birth of Rock 'n' Soul music. With its rich and diverse offerings, the Pink Palace Family of Museums is a perfect spot for couples to spend a day learning and experiencing new things together.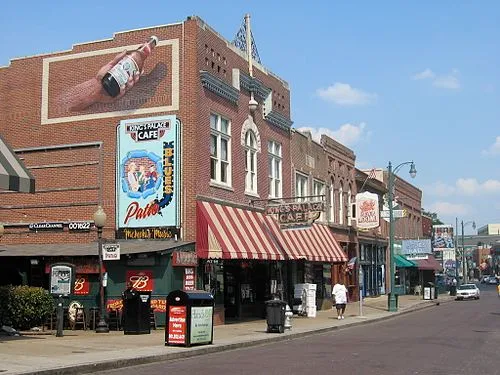 7. Take a Tour of the Beale Street District
Beale Street is a historic district in Memphis, Tennessee that has gained worldwide fame for its blues music scene. It was declared a National Historic Landmark in 1966 and has been an iconic street in America ever since. This legendary street is home to many nightclubs, bars, restaurants, and shops, making it a hub of entertainment and culture. Couples can enjoy a romantic night out in the district, with options such as going on a daytime walking tour of Beale Street to learn more about its history or heading out for a night of live blues music at one of its many venues. With its rich cultural heritage and vibrant atmosphere, Beale Street is a must-visit destination for anyone traveling to Memphis.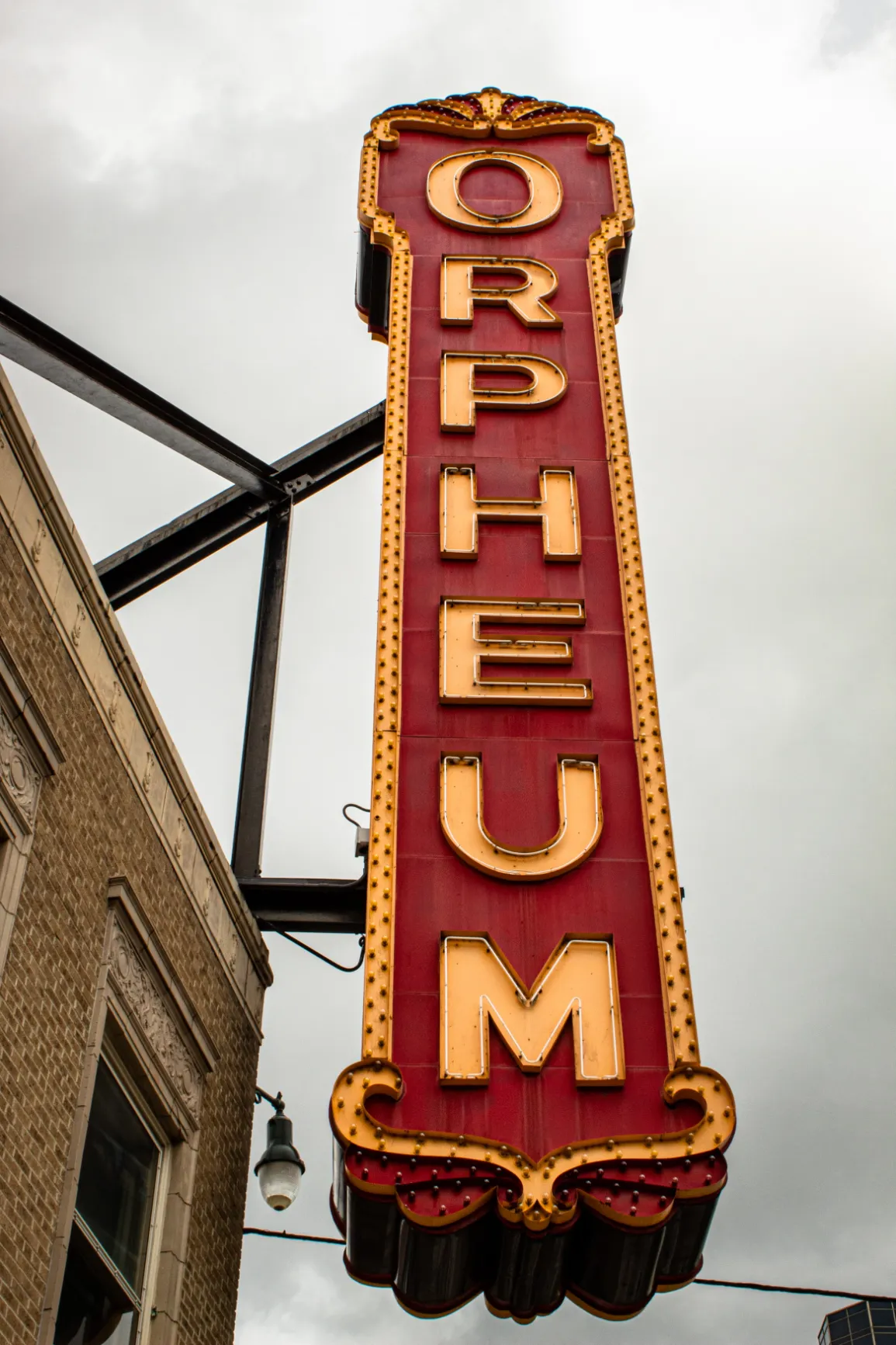 8. Catch a Broadway musical at Orpheum Theatre
The Orpheum Theatre in Memphis is a historic venue that showcases world-class Broadway performances, including musicals, opera, and ballet. The theatre is known for its Renaissance architectural style and rich heritage, making it a popular venue for local cultural events and performances, contributing to revitalizing downtown Memphis.
9. Enjoy a dinner cruise along the Mississippi River
A romantic dinner cruise for two along the Mississippi River in Memphis is a perfect date night idea. The two-hour cruise ride features a live band performance, a buffet-style meal, and classic American fare. The scenic views of the Memphis skyline at night are breathtaking and unforgettable. Going on deck to experience the city's culture from a different point of view is a memorable experience. The paddlewheel boat sails along the river, spotting famous landmarks on the shore.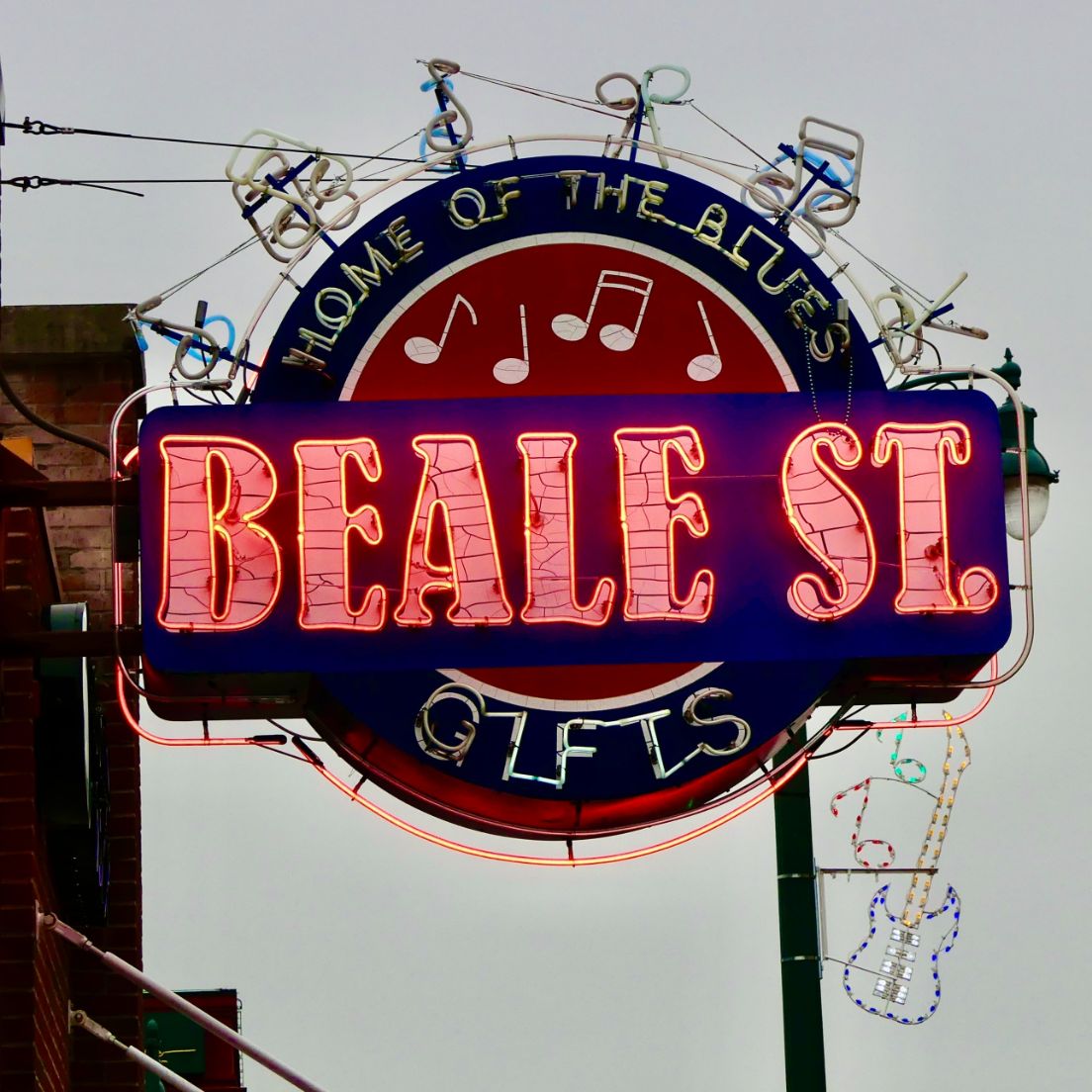 10. Enjoy a music festival on Beale Street
During a music festival, Beale Street in Memphis, Tennessee, transforms into a vibrant and lively atmosphere. The neon lights illuminate the cobblestoned path, creating a mesmerizing and enchanting scene. The air is filled with the soulful sounds of live music, and the crowd is a mixture of locals and tourists, all swaying to the rhythm. Couples can be seen holding hands, enjoying the romantic atmosphere and dancing the night away. The aroma of delicious food and drinks from the restaurants and bars fills the air, tantalizing the senses and adding to the lively ambiance.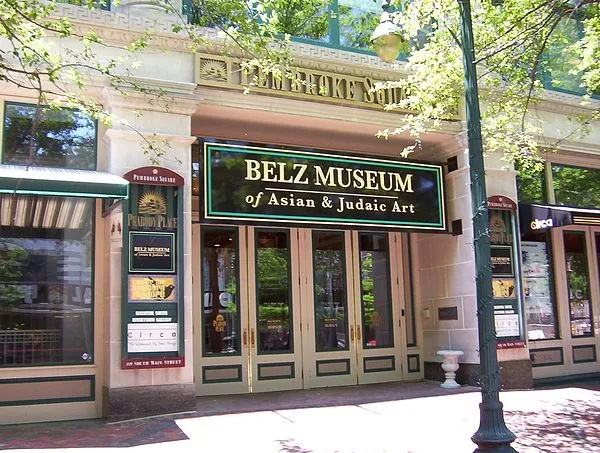 11. Belz Museum of Asian & Judaic Art
The Belz Museum of Asian & Judaic Art in Memphis is a must-visit for couples interested in Asian and Judaic culture. The museum houses permanent exhibits of over 1,000 artifacts, including Chinese art from the 17th to the 20th century, Judaic pieces, and a Holocaust memorial gallery. The collection of jade and Asian works is outstanding, with intricate details that keep visitors busy for hours.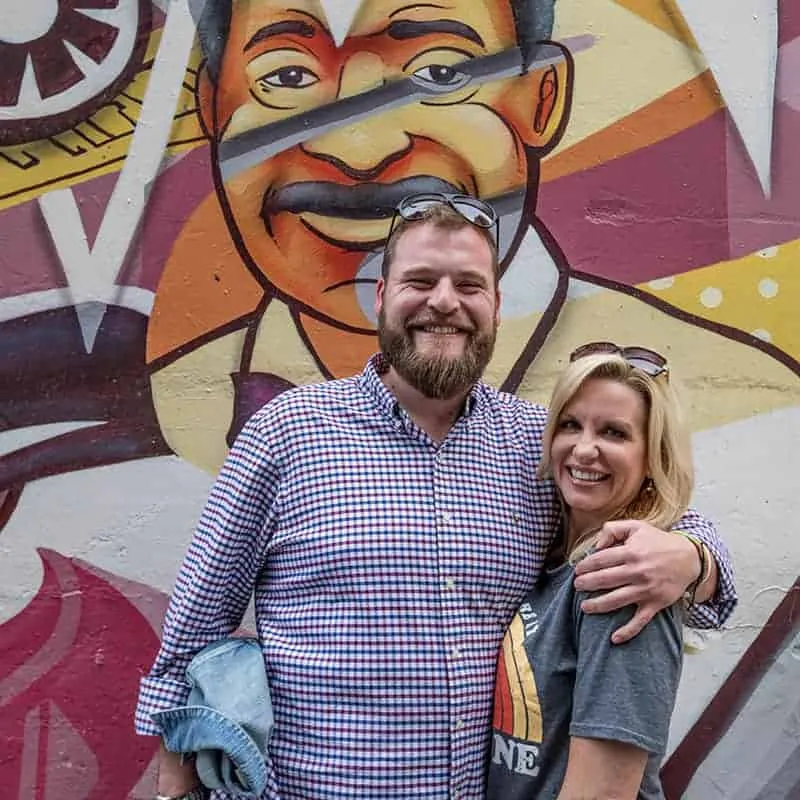 12. Sink your teeth into some ribs at The Rendezvous.
Known for its famous dry-rubbed ribs and unique atmosphere, The Rendezvous has been a staple in Memphis since 1948. It has gained local and national popularity, attracting visitors with its mouthwatering barbecue and traditional Southern flavors. Other notable restaurants in Memphis include Gus's World Famous Fried Chicken, Central BBQ, Flight Restaurant, and Wine Bar. Exploring these options and others based on personal tastes and dining preferences is recommended to find the best fit for you.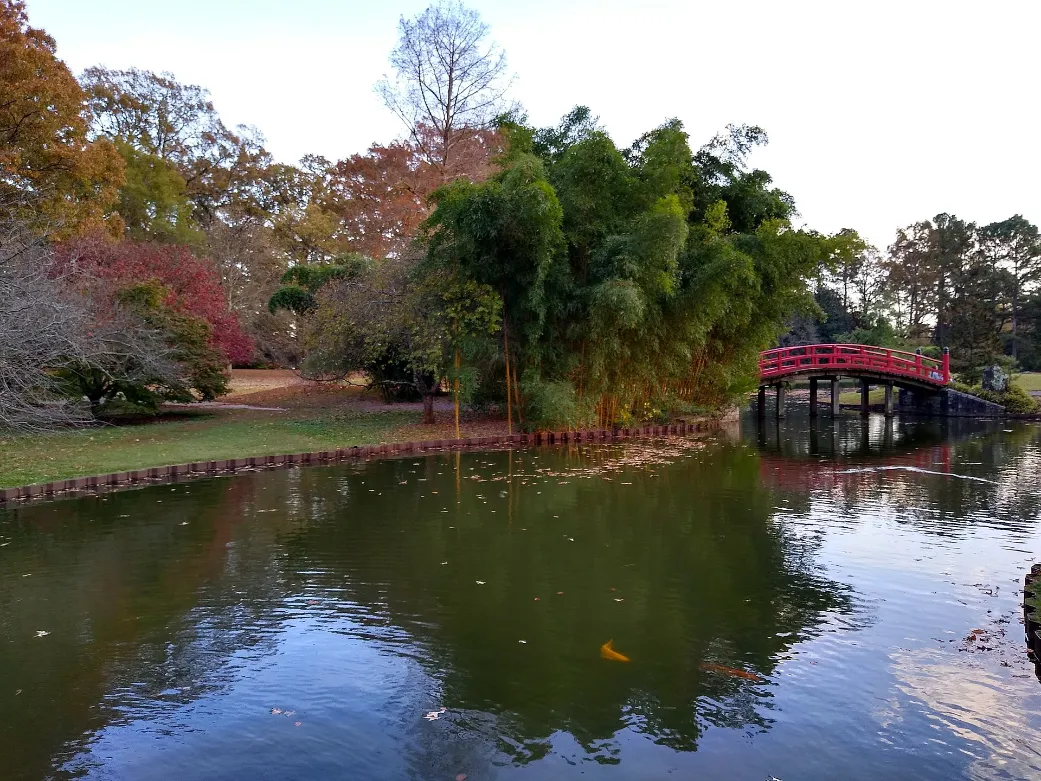 13. Visit the Memphis Botanic Garden
The Memphis Botanic Garden is a 96-acre nature lover's paradise that offers a beautiful natural environment with more than 28 landscaped specialty gardens with different themes. It's the perfect place for couples to wander and enjoy the many different gardens, including the rose gardens, Japanese gardens, sculpture gardens, and formal gardens. Walking through the gardens can be romantic and intimate, holding hands, talking, and dreaming together. In addition to the exhibits and specialty gardens, the Memphis Botanic Gardens offers guided tours and guest speakers throughout the year. It's a great place to take cute couples photos and grab lunch at Fratelli's Cafe after a garden stroll.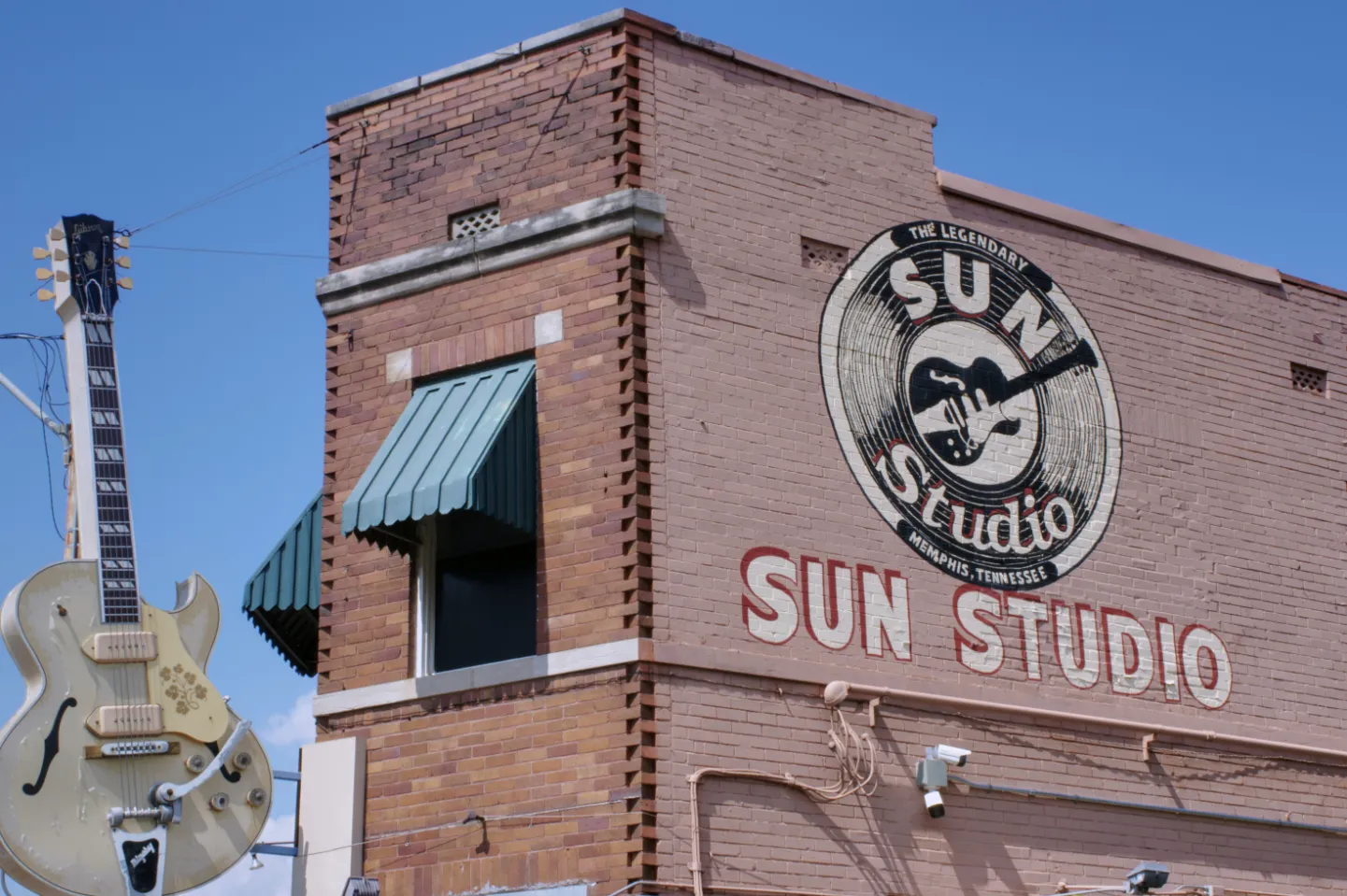 14. Visit Graceland and the Sun Studio
Graceland and the Sun Studio are Memphis's most popular tourist destinations. Graceland is the former home of Elvis Presley and is the second most visited house in the United States after the White House. The tour guides visitors through Elvis' mansion and the surrounding gardens. On the other hand, Sun Studio is a legendary recording studio that hosted stars such as Elvis Presley, Johnny Cash, and Jerry Lee Lewis. The studio is known as "The Birthplace of Rock N Roll" and offers a guided tour to learn more about the recordings made here.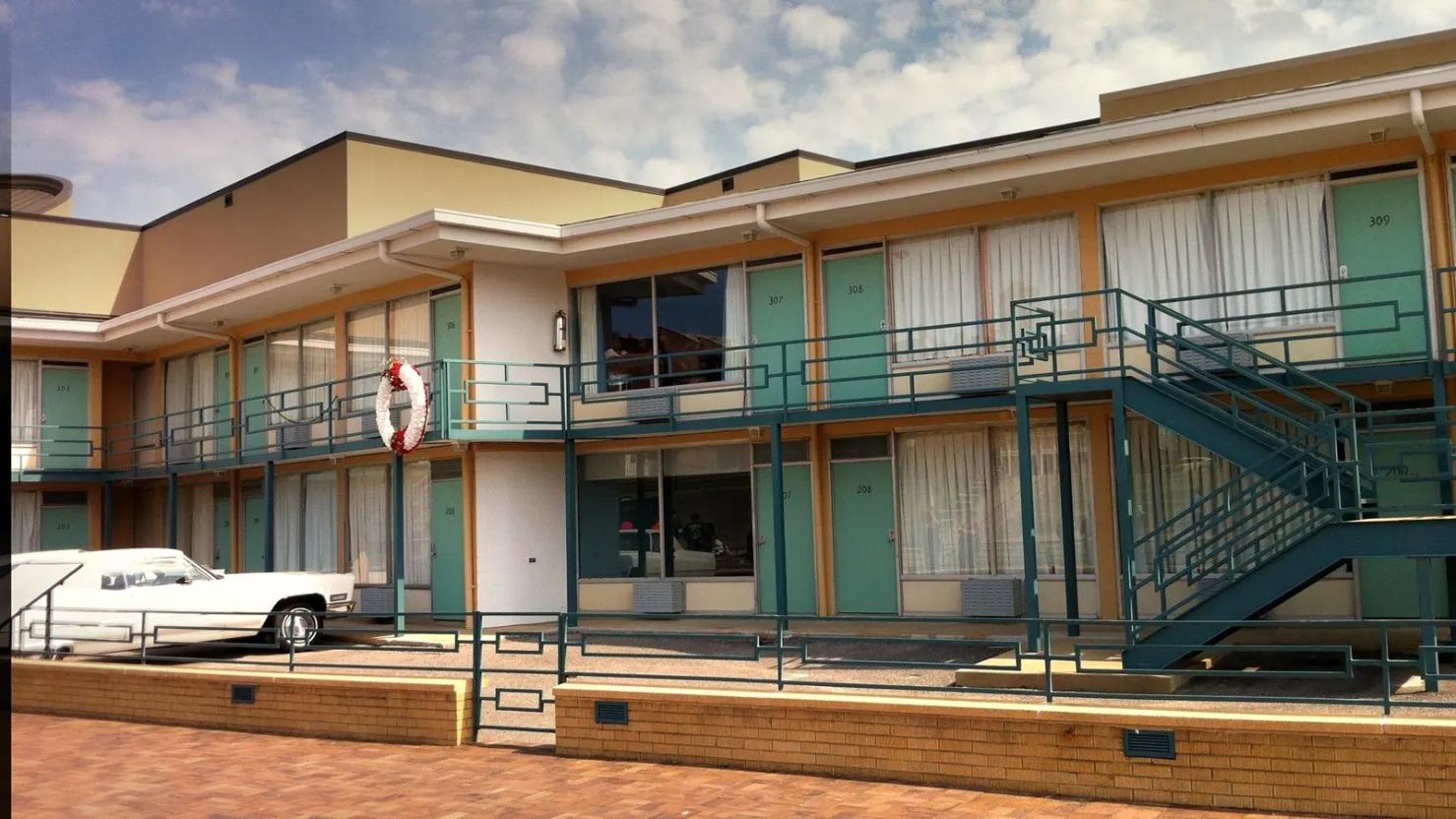 15. Take a Walk Through the Lorraine Motel
The Lorraine Motel in Memphis is important in American history as the site of Martin Luther King Jr.'s assassination in 1968. Today, the National Civil Rights Museum is dedicated to educating visitors on the history and lessons of the Civil Rights Movement in the United States from the 17th century to the present day. Couples visiting the museum can expect a moving and educational experience, walking through the same rooms where Dr. King and his coworkers were staying and learning about the poignant story of the last hours of the civil rights icon's life. Notable exhibits include the sculpture of Rosa Parks inside a bus and artifacts related to the Civil Rights Movement.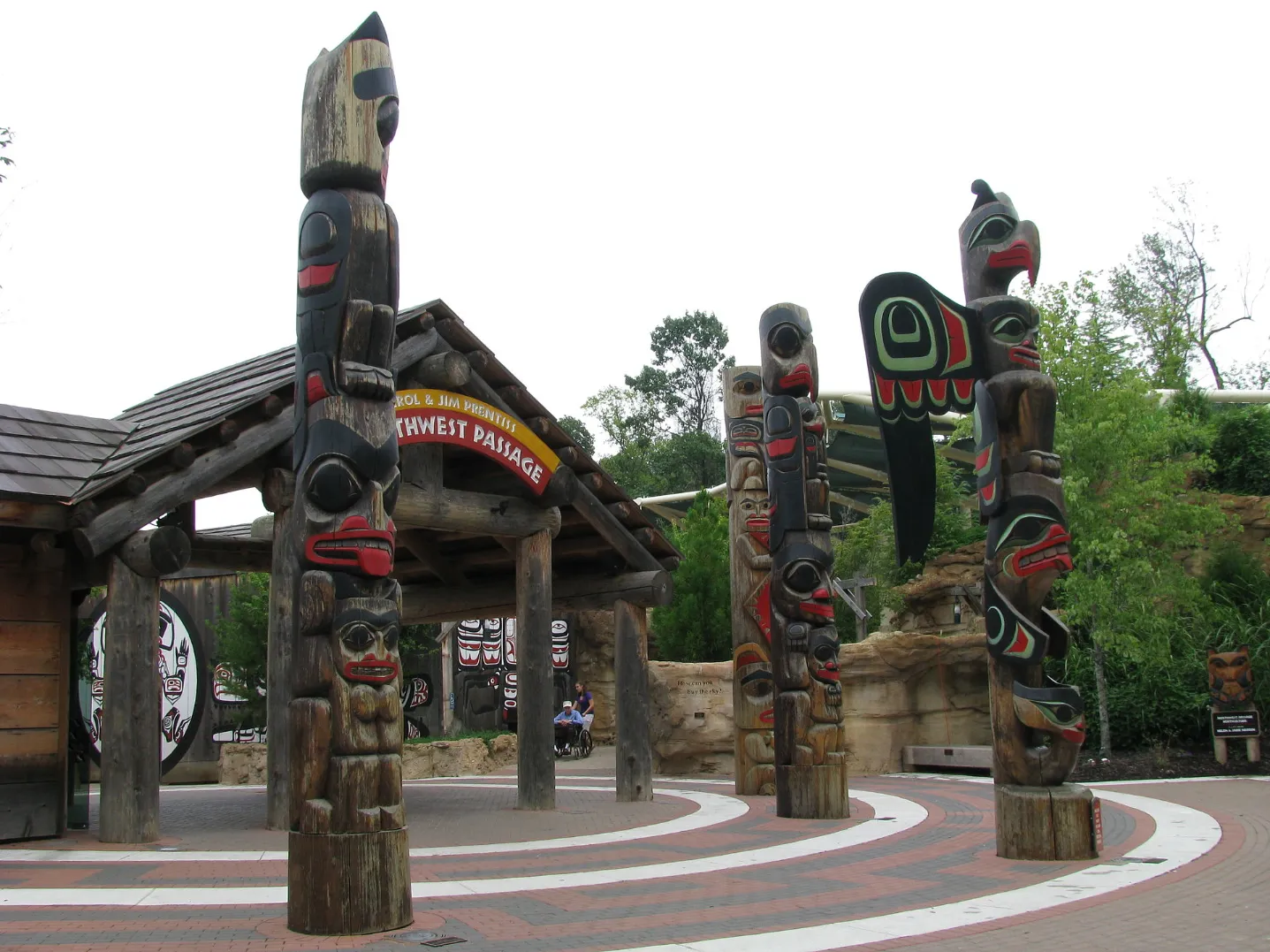 16. Spend Time at the Zoo or the Aquarium
For couples who love nature and animals, the Memphis Zoo and Aquarium offer a perfect destination for a fun and romantic date. The zoo is home to over 3,500 animals, including giant pandas from China, and provides a unique opportunity to plan events such as weddings and birthdays. The aquarium is an excellent place to visit, especially when the weather is not good. Visitors can spend a couple of hours or the whole day enjoying the delights of the zoo and aquarium. The Memphis Zoo is consistently rated as one of the top zoos in the country, both for its breadth of exhibits in an easy-to-navigate layout and the fact that visitors can get pretty close to the animals in almost every habitat. Couples can also explore the rest of Overton Park, filled with exciting spots such as golf courses, forested trails, and the Brooks Museum of Art.
17. Explore the Mississippi River Banks
]Couples can take a romantic stroll or bike ride along the riverfront paths, picnic on the grassy banks, or even go fishing to catch some catfish. For the more adventurous couples, there are also opportunities for kayaking and paddleboarding on the river. The Mississippi River Banks provides a serene and peaceful escape from the bustling city, allowing couples to connect with nature and each other.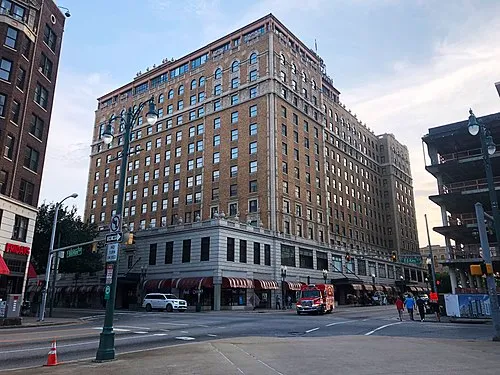 18. Relish in a cup of Afternoon Tea at the Peabody Hotel
The Peabody Hotel in Memphis offers a luxurious and intimate experience with its traditional English afternoon tea service. The tea room, decorated in deep, wooden, earthy tones, provides a quiet, sophisticated atmosphere with soft piano music playing in the background. The three-course menu includes an assortment of tea sandwiches, sweets, and scones from the Peabody Pastry Shop and a selection of teas. The unique feature of this tea service is its focus on entertaining guests and sharing gossip, a custom that became fashionable in the late 1600s. The Peabody is the only spot in Memphis serving traditional English afternoon tea, making it a must-visit for an unforgettable and romantic dining experience. Don't forget to make your reservations online due to the popularity of this service.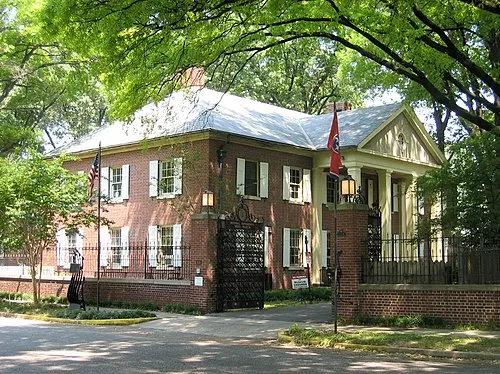 19. Take a class at the Metal Museum
The Metal Museum in Memphis is perfect for couples seeking a unique and romantic experience. This 3-acre museum features a permanent metal collection, rotating exhibits, and a fascinating sculpture garden. Couples can wander through the museum and admire the many creations by metal artists and even see artists in action as they create their masterpieces. The museum also offers metal classes where couples can discover their hidden talents. With its beautiful surroundings and creative atmosphere, the Metal Museum is a special place to visit and a memorable destination for couples.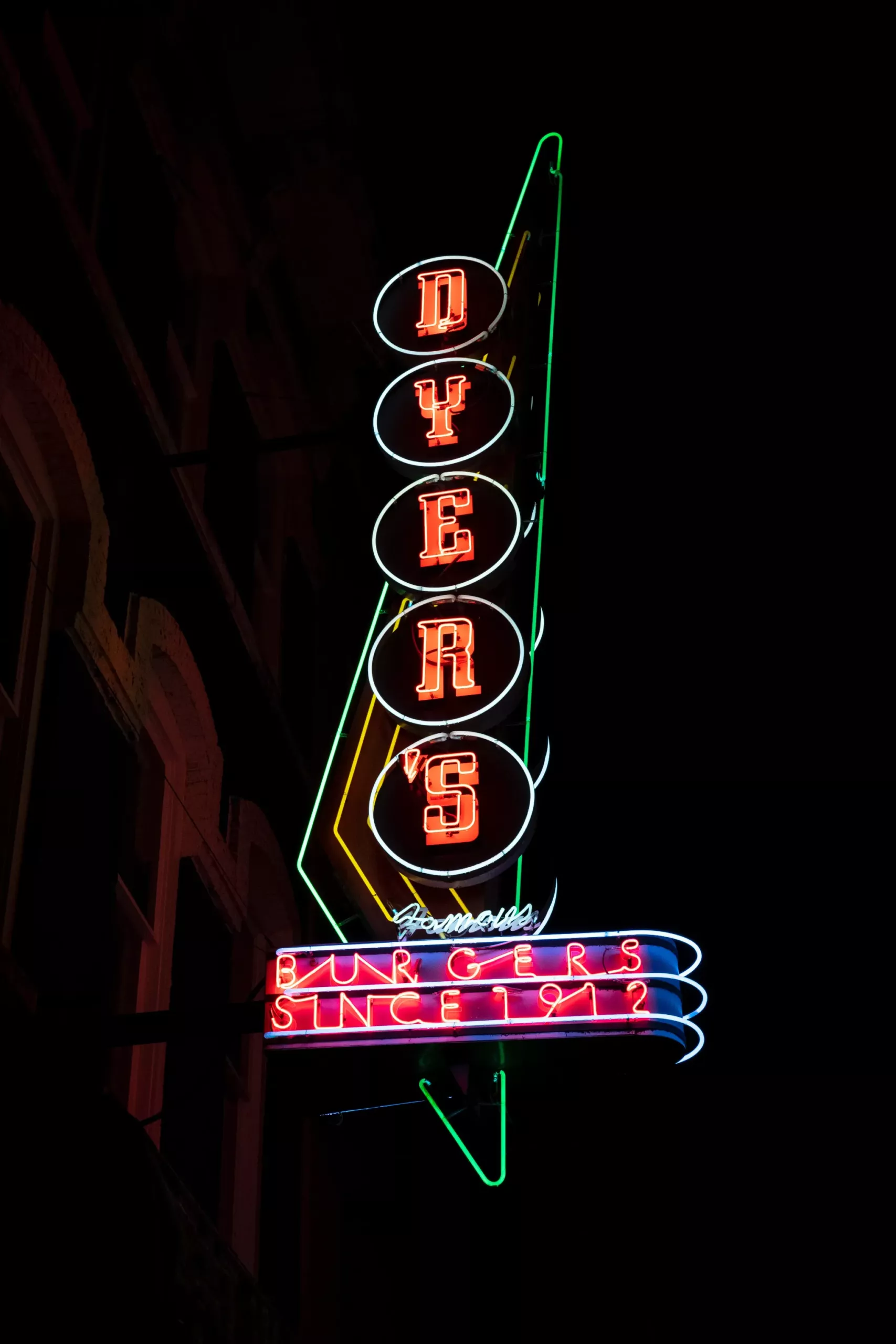 20. Have a late night out together
Looking for some late-night food spots in Memphis that are perfect for couples? One of the best options is BB King's Blues Club, which features live music every night and a great food menu. Be sure to try their ribs, some of the best in town. Another great spot is Mollie Fontaine Lounge, which has a cozy and intimate atmosphere. Their cheese plate is a must-try, and they also have a great selection of cocktails. If you're in the mood for pizza, check out Aldo's Pizza Pies, open until 3 am on weekends. Their pepperoni pizza and garlic knots are both delicious. And for something sweet, head to Insomnia Cookies, which delivers warm cookies until 3 am. Try their classic chocolate chip or the s'mores cookie for a tasty treat.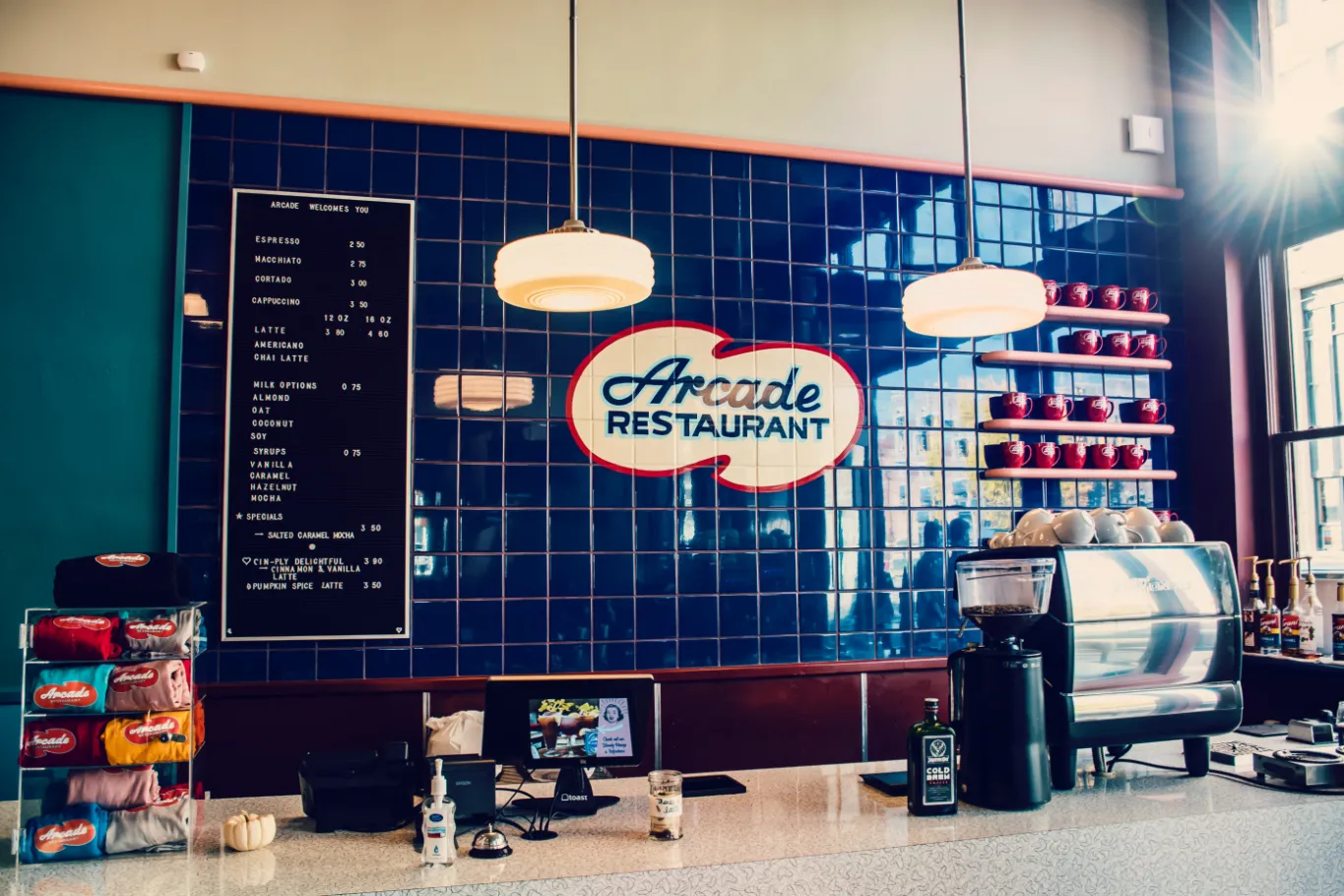 More Romantic Fun Things to Do in Memphis for Couples at Night
Riverboat Cruise: Take a romantic riverboat cruise along the Mississippi River. Enjoy stunning city skyline views, listen to live music, and savor a delicious dinner while cruising the river. Some cruises also offer sunset or moonlight options for added romance.
Sunset at the Overlook: Head to the Mississippi River Overlook on Mud Island and watch the beautiful sunset together. The view of the river and the city's skyline provides a picturesque setting for a romantic evening.
Rooftop Bars: Visit one of Memphis' rooftop bars and enjoy breathtaking city views while sipping cocktails. Some popular options include The Peabody Rooftop, Twilight Sky Terrace, or Hu. Roof.
Orpheum Theatre: Catch a Broadway show or a live performance at the historic Orpheum Theatre. The grand ambiance and captivating performances make a memorable night out with your loved one.
Ghost River Brewing Taproom: If you and your partner enjoy craft beer, visit the Ghost River Brewing Taproom. Sample a variety of local brews while enjoying each other's company in a relaxed atmosphere.
21. Explore Dixon Gallery and Gardens
Located in Memphis, Tennessee, the Dixon Gallery and Gardens is a must-visit for couples. You'll find an art gallery with gorgeous art pieces to admire as you enter. After exploring the gallery, take a stroll around the 17 acres of gardens, which feature beautiful flowers, water features, and sculptures. The gardens are divided into three sections, each with its unique design and plants. The museum collection features work by Monet, Degas, and Renoir.
22. Bond with your partner at Memphis Escape Rooms
With ten specially designed rooms to choose from, you'll experience an hour of mind-blowing adventures and puzzles that test your mental agility and problem-solving skills. It's a great way to bond with your loved one and have a blast at the same time.
23. Dress Like a Rock Star at Lansky Brothers
Lansky Brothers in Memphis is not just any ordinary clothier. It is the store that provided Elvis Presley with his iconic costumes. Now, it offers the chance for anyone to dress up like a rock star and express themselves through their wardrobe. Spend an afternoon with your loved one at Lansky Brothers, and you'll be ready to hit the town in style.
BONUS: The Peabody Ducks
The Peabody Ducks are one of the most famous and beloved attractions at the Peabody Hotel in Memphis, Tennessee. The tradition of the ducks dates back to the 1930s when the hotel's general manager, Frank Shutt, and his friend placed live duck decoys in the hotel's fountain as a prank. The joke was met with such enthusiasm that a tradition was born. In 1940, a circus trainer offered to deliver ducks to the fountain daily and teach them the now-famous Peabody Duck March. This circus trainer became the first Duckmaster and served for 50 years until he retired.
Today, the Peabody Ducks reside permanently in their own suite at the hotel and are treated like royalty. Every day at 11:00 a.m., the ducks are escorted from their penthouse home on the Plantation Roof to the lobby via elevator. They are accompanied by the Duckmaster and walk across a red carpet to the hotel's fountain, made of a solid block of Italian travertine marble. The ducks spend the day in the lobby fountain, entertaining guests and posing for photos, before being ceremoniously led back to their penthouse at 5:00 p.m.
Visiting the Peabody Ducks is a must-do activity for anyone staying at or visiting the Peabody Hotel. The Duck March happens twice daily, at 11:00 a.m. and 5:00 p.m., and is free to attend. Guests are advised to arrive early to secure a good spot to watch the ducks make their way from the elevator to the fountain. The ducks are incredibly well-trained and precisely march, making for a charming and entertaining spectacle.
DOUBLE Bonus: Shelby Farms Park
Shelby Farms Park is a massive urban park in Memphis, Tennessee, spanning 4,500 acres, making it one of the largest urban parks in the United States. The park boasts over 40 miles of trails perfect for biking, horseback riding, hiking, and fishing. Visitors can also enjoy recreational activities like kayaking and paddleboarding on the park's beautiful lakes. The park has a clean recycled playground that is popular with children of all ages, and there is a dog park area where dogs can run and play off-leash. Additionally, the park has stunning architecture, buildings, artwork, and landscaping that visitors can appreciate. Visitors can rent scooters and bikes through an app; boat rental is also available.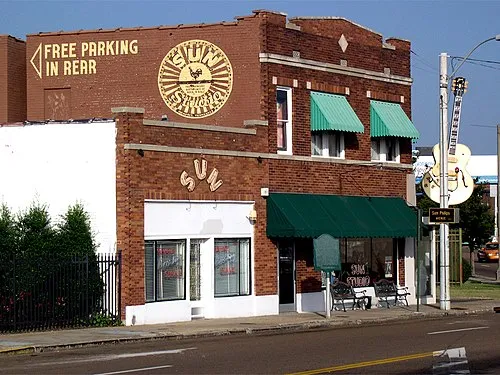 Best BBQ Joints in Memphis TN
Central BBQ: Known for its mouthwatering ribs, pulled pork, and smoked sausage, it has become a beloved BBQ joint in Memphis.
The Bar-B-Q Shop: Famous for its unique "Dancing Pigs" sauce and tender ribs, It offers a wide variety of BBQ options that will satisfy your cravings.
Payne's Bar-B-Q: A local favorite, Payne's Bar-B-Q is known for its classic Memphis-style BBQ sandwiches, slow-cooked pork shoulder, and tangy vinegar-based sauce.
Charlie Vergos' Rendezvous: A Memphis institution since 1948, Rendezvous is famous for its dry-rubbed ribs cooked over charcoal. This iconic BBQ spot offers a unique and memorable dining experience.
Interstate Bar-B-Que: With its flavorful BBQ sauces and tender pulled pork sandwiches, Interstate Bar-B-Que has served delicious BBQ in Memphis for over 40 years.
Cozy Corner Restaurant: A hidden gem in Memphis, Cozy Corner serves up delectable BBQ dishes, including their renowned Cornish game hen and rib tips.
One & Only BBQ: Offering a range of BBQ favorites, from ribs and pulled pork to smoked chicken and brisket, One & Only BBQ is a popular spot among locals and visitors alike.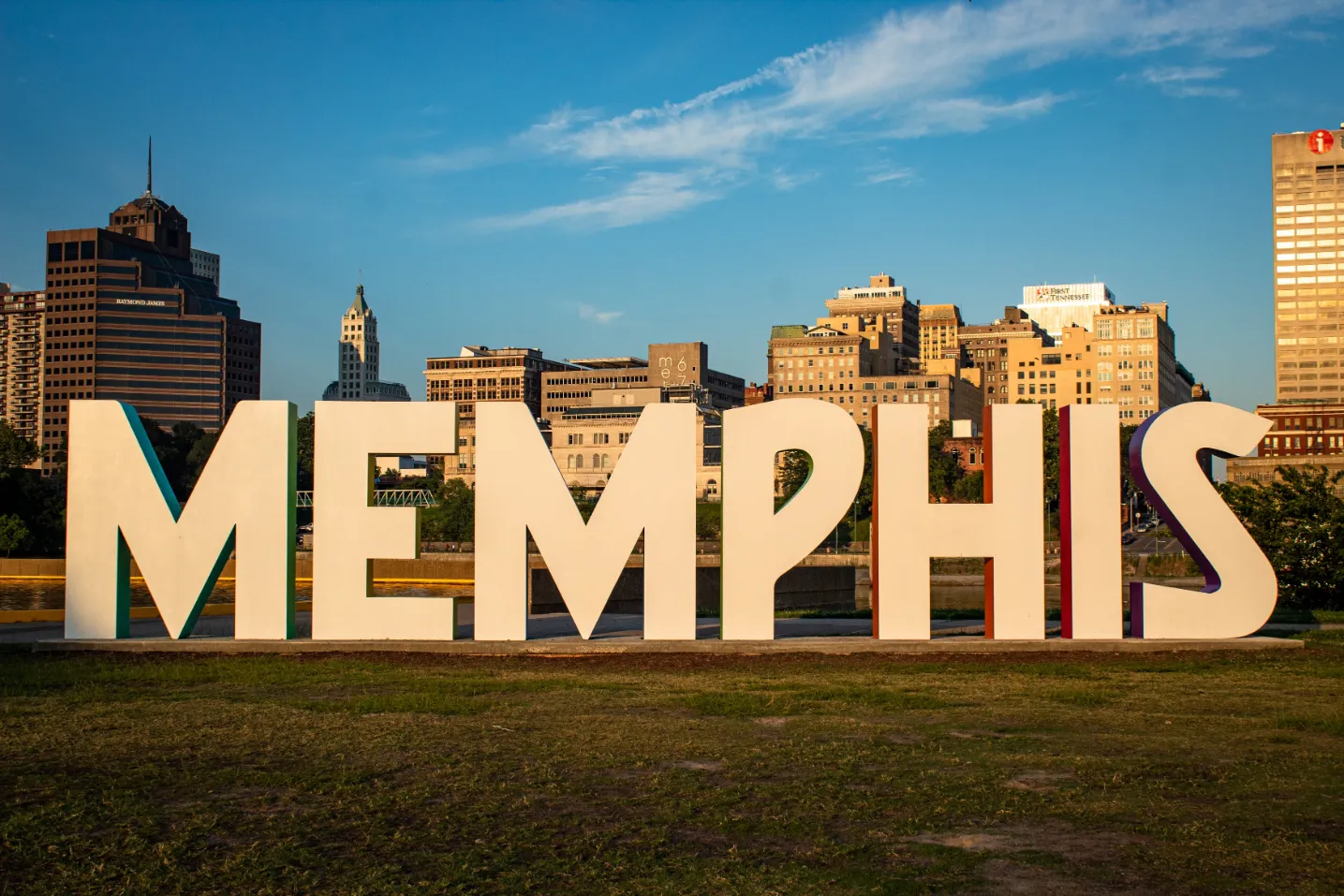 Shopping in Memphis TN
Beale Street: Known for its vibrant nightlife and live music scene, Beale Street is also home to unique shops and boutiques where you can find souvenirs, clothing, and locally made goods.
Overton Square: This revitalized district is filled with trendy shops, boutiques, and specialty stores offering fashion, accessories, home decor, and more. It's a great place to explore and discover unique finds.
Cooper-Young District: In Midtown Memphis, the Cooper-Young District is known for its eclectic mix of shops, vintage stores, antique shops, and local boutiques. It's a fantastic area to uncover hidden gems and one-of-a-kind items.
Saddle Creek: Head to Saddle Creek in Germantown if you want upscale shopping. This outdoor lifestyle center features a collection of high-end fashion boutiques, luxury brands, specialty stores, and popular retailers.
Carriage Crossing: Situated in Collierville, Carriage Crossing is a premier shopping destination offering a blend of national chains, department stores, specialty shops, and restaurants. It provides a spacious and pleasant shopping experience.
Oak Court Mall: In East Memphis, Oak Court Mall is a traditional indoor shopping center with a mix of national retailers, fashion boutiques, and dining options. It's a convenient spot for those seeking diverse shopping choices.
Broad Avenue Arts District: This creative neighborhood boasts a collection of art galleries, studios, vintage shops, and artisanal stores. It's an excellent place to support local artists and find unique handmade crafts, artwork, and jewelry.
Free Things To Do in Memphis TN for Couples
Beale Street: While some venues may require a cover charge, exploring Beale Street is free. Stroll down this iconic street, soak in the vibrant atmosphere, and listen to the live music pouring out of the clubs and bars.
National Civil Rights Museum: On Mondays, from 3:00 PM to closing time, admission to the National Civil Rights Museum is free. This influential museum is located at the site of the Lorraine Motel, where Martin Luther King Jr. was assassinated, and it chronicles the history of the Civil Rights Movement.
Memphis Botanic Garden: The Memphis Botanic Garden offers free admission on Tuesday afternoons from 1:00 PM until closing. Explore the beautiful gardens, including the Japanese Garden, the Sculpture Garden, and the Sensory Garden.
Stroll along the Mississippi Riverfront: Enjoy a leisurely walk along the Mississippi Riverfront, where you can take in scenic views, watch the riverboats, and enjoy the fresh air. The riverfront also hosts occasional free concerts and events.
Art Museums: The Memphis Brooks Museum of Art offers free admission every Wednesday from 10:00 AM to 8:00 PM. The Dixon Gallery and Gardens also offer free admission from 10:00 AM to 12:00 PM on Saturdays.
Mud Island River Park: While there is a small fee to access the Riverwalk and Mississippi River Museum, you can enjoy the outdoor spaces of Mud Island River Park for free. Walk along the riverbank, relax in the parks, and take in the views of the city skyline.
Levitt Shell Concerts: The Levitt Shell hosts free outdoor concerts annually. Check their schedule to see if any performances coincide with your visit to Memphis.
Hotels and B&Bs in Memphis for Couples
| | | |
| --- | --- | --- |
| Hotel/Inn/Bed & Breakfast | Location | Highlights |
| The Peabody Memphis | Downtown Memphis | Historic charm, luxury accommodations |
| River Inn of Harbor Town | Harbor Town | Waterfront views, intimate atmosphere |
| The Madison Hotel | Downtown Memphis | Rooftop terrace, elegant design |
| Big Cypress Lodge | Bass Pro Shops Pyramid | Rustic lodge ambiance, unique rooms |
| Hu. Hotel | Downtown Memphis | Chic and modern design, rooftop bar |
| The James Lee House | Victorian Village | Historic mansion, personalized service |
| The Inn at Hunt Phelan | Midtown Memphis | Southern charm, lush gardens |
| Talbot Heirs Guesthouse | Downtown Memphis | Boutique-style, complimentary breakfast |
| The Magnolia House | Collierville | Victorian-style, picturesque surroundings |
What are the most romantic places in Memphis?
The most romantic places in Memphis are the Riverfront, Overton Park, Dixon Gallery, Beale Street, and The Orpheum Theater.
Experience romance in Memphis as you stroll along the Mississippi Riverfront, explore the Memphis Botanic Garden, and indulge in live music and dining on Beale Street. Create beautiful memories at Overton Park and the Dixon Gallery and Gardens. Enjoy a romantic riverboat cruise and catch a Broadway show at The Orpheum Theatre. Don't miss the iconic Peabody Hotel with its famous "Peabody Ducks." Memphis offers enchanting experiences for couples seeking a romantic getaway.
We hope you enjoyed this blog!
Memphis is a city that has a lot to offer couples looking for a romantic getaway. From exploring the city's rich history and culture to enjoying delicious food and drinks, there are plenty of unique experiences. But most importantly, Memphis is where you can disconnect from the world and connect with your significant other. So, take the time to plan a trip to Memphis and make unforgettable memories with the one you love. Happy travels!