Secret Tennesee wedding venues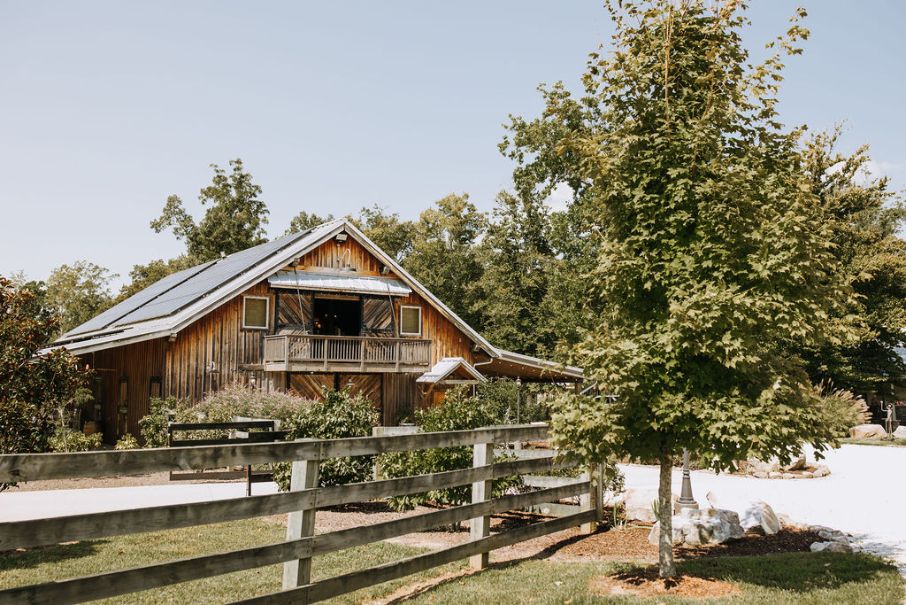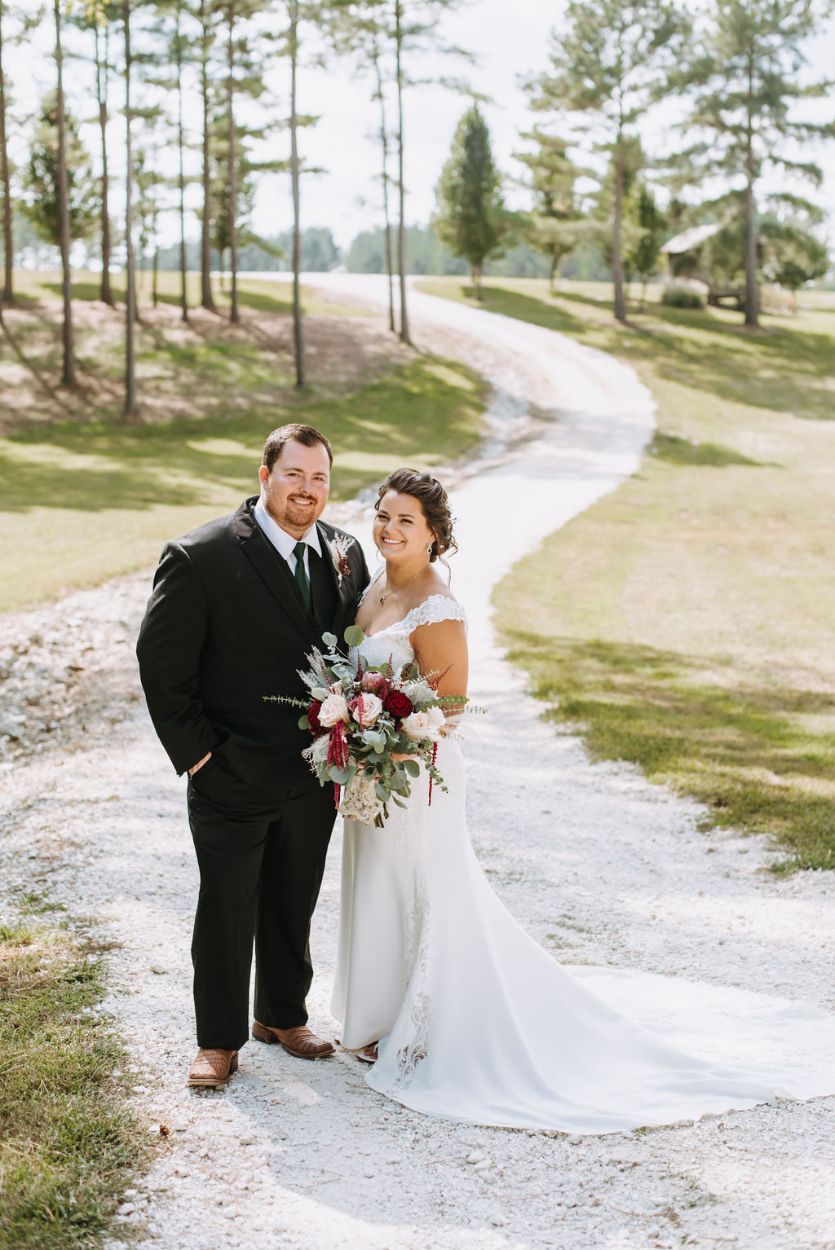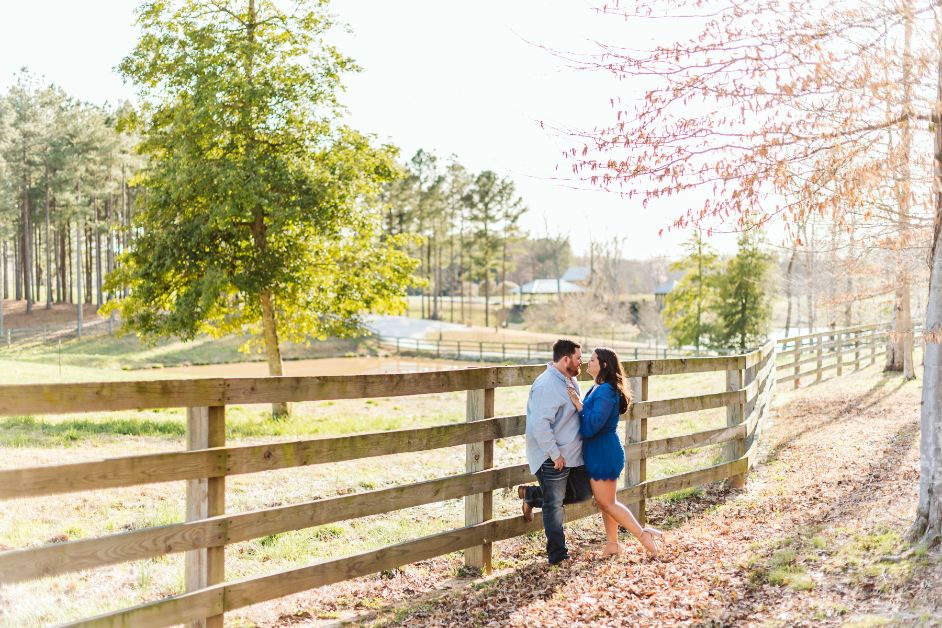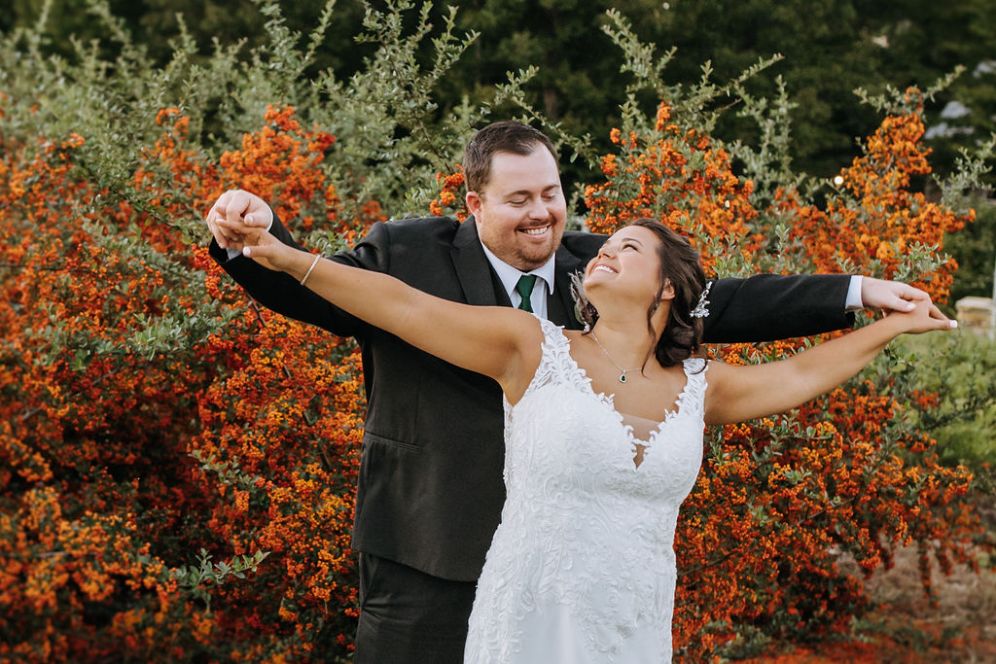 Outdoor weddings venues are so popular these days because they are so beautiful.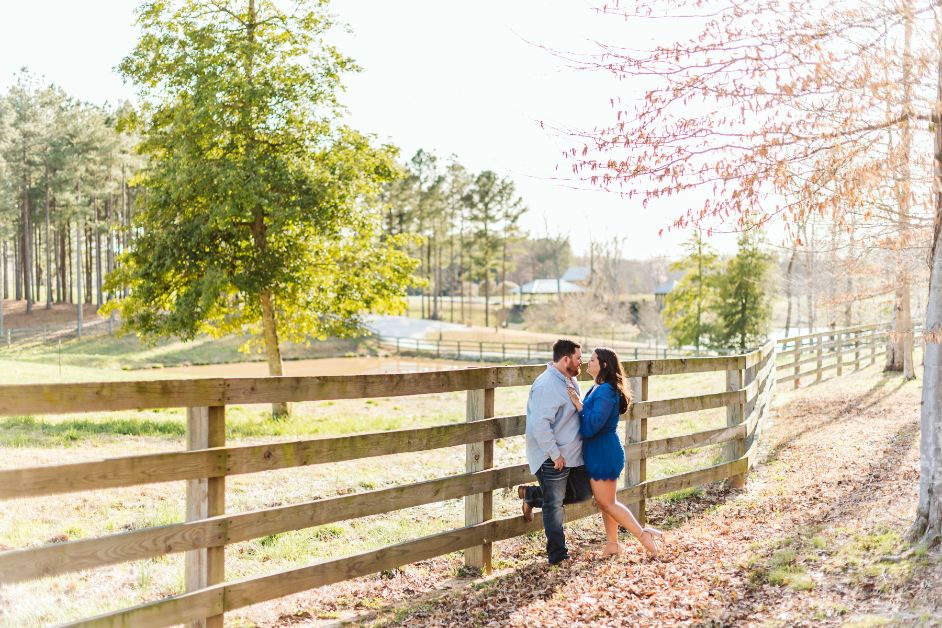 With the perfect weather, outdoor weddings are sure to be a wonderful experience for everyone involved. An outdoor space event venue allows you to embrace nature and the beauty of the environment that surrounds you.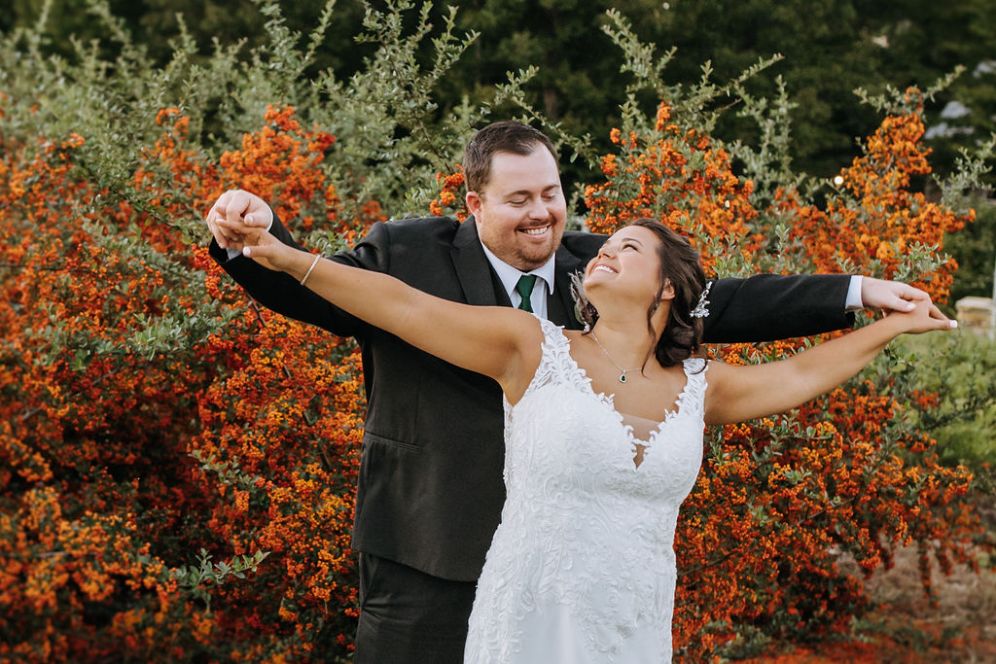 What are the best secret types of outdoor wedding venues in Tennessee?
If you're thinking about having an outdoor wedding but aren't sure what kind of venue is best suited to your needs, here's a list of lesser-known Nashville outdoor wedding venues and across Tennessee that will help to guide you through your planning process (HINT: All FOUR of these venues are on Sandy Creek farms 400 acres if you can't pick just one 😉).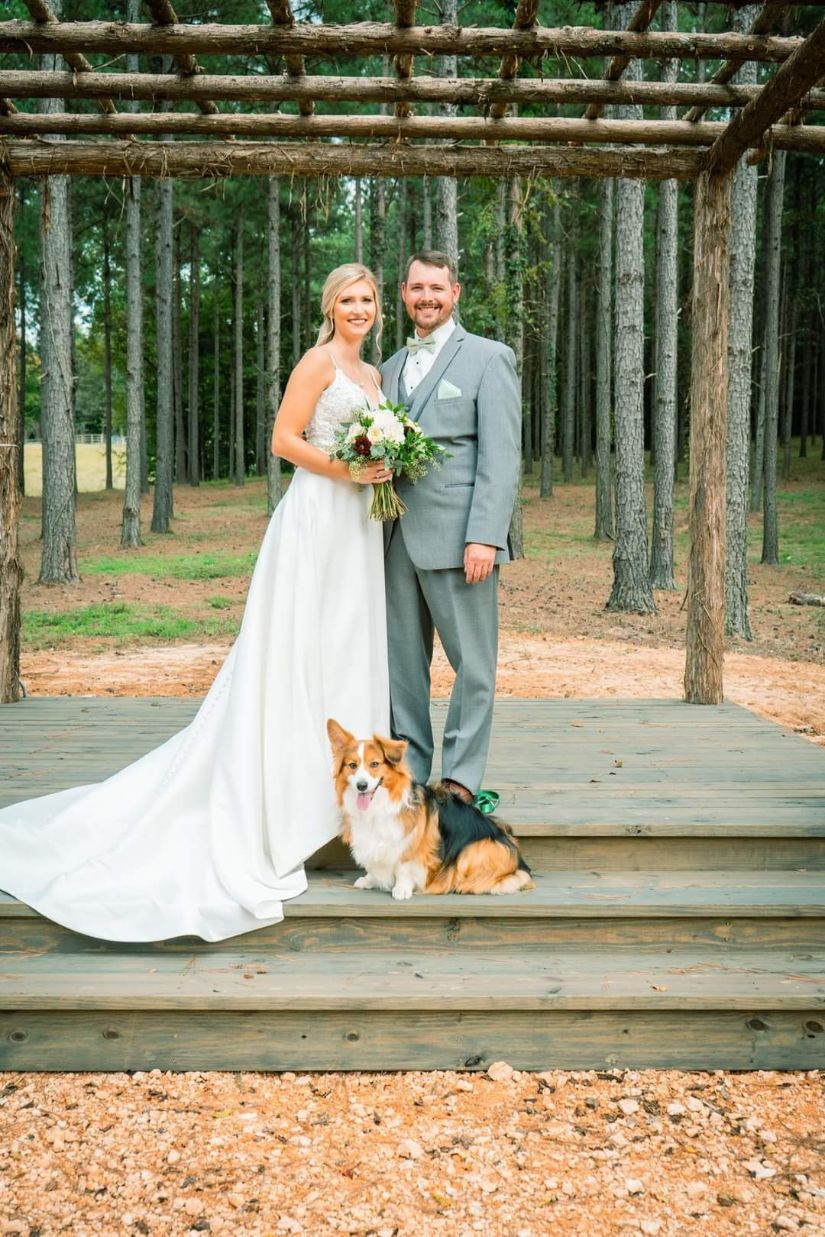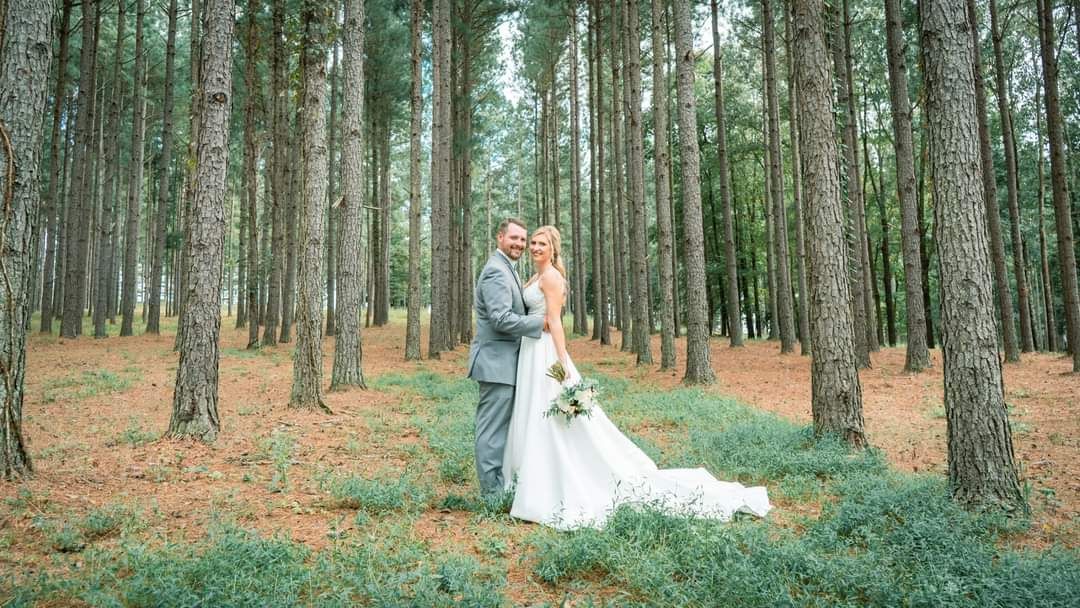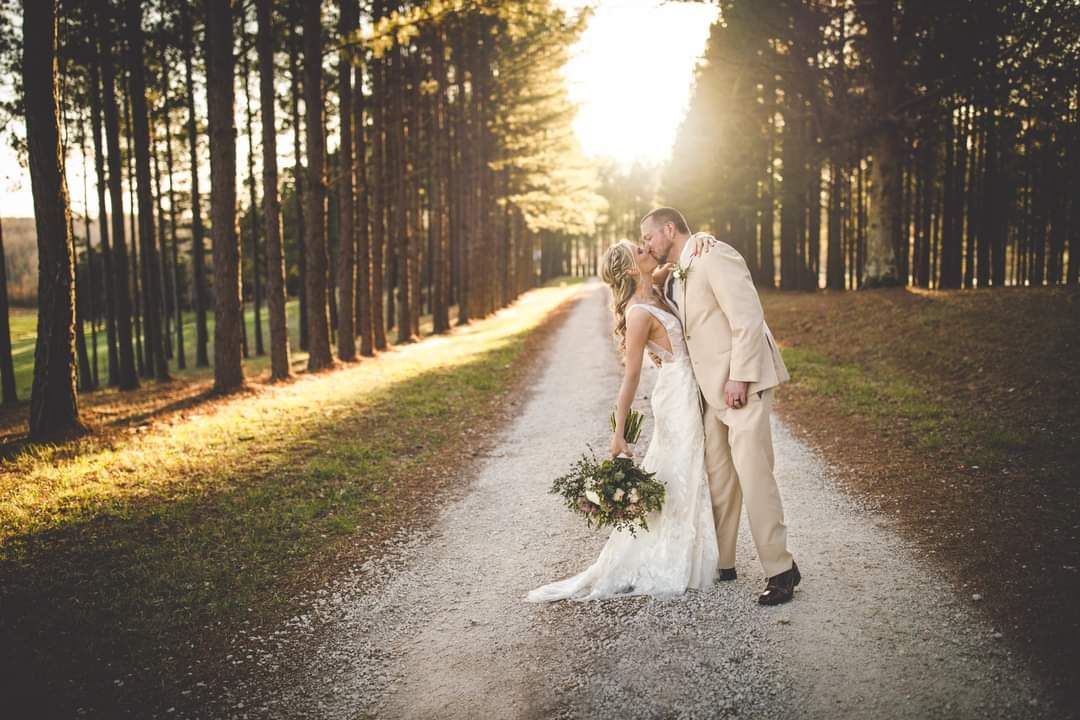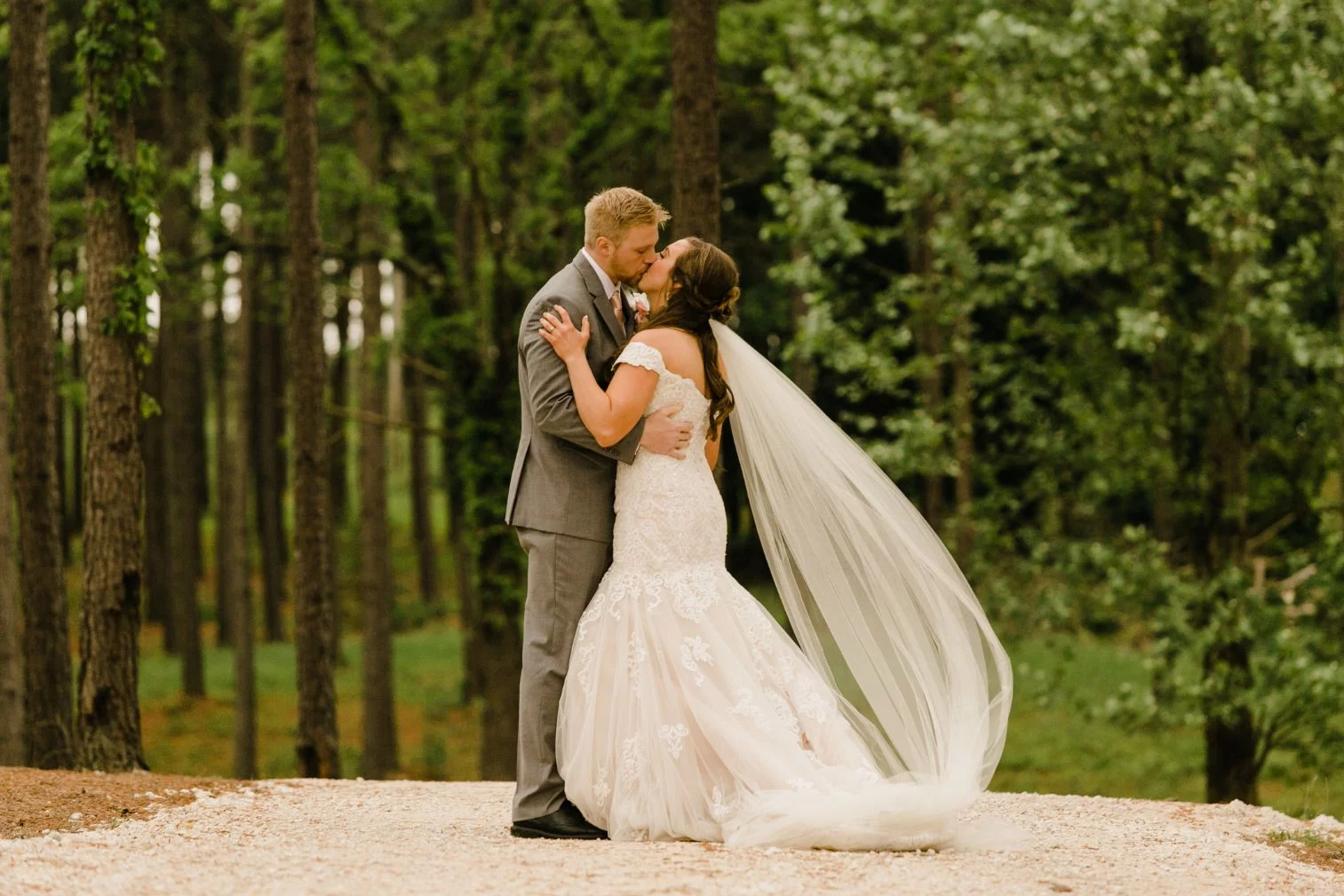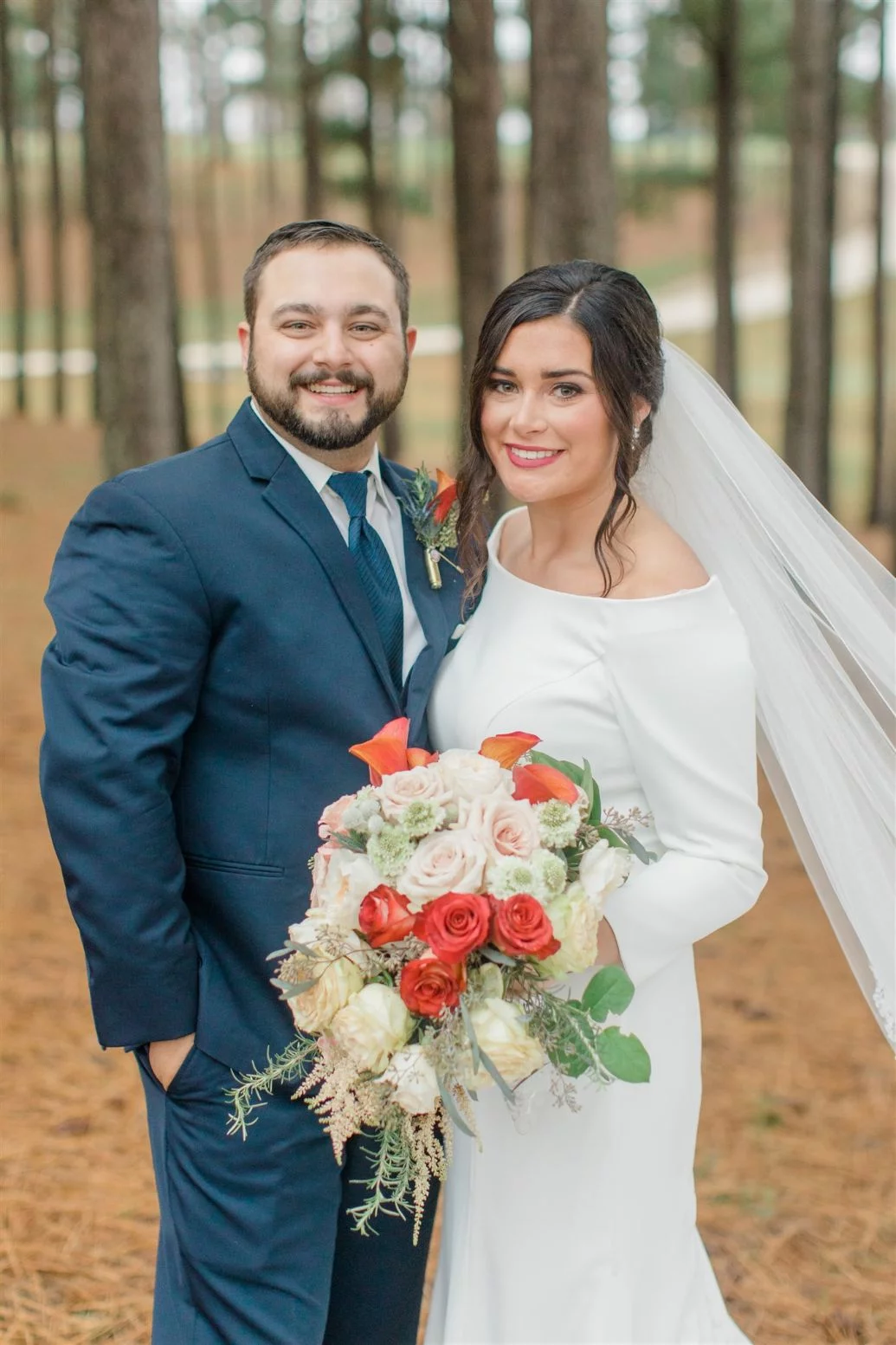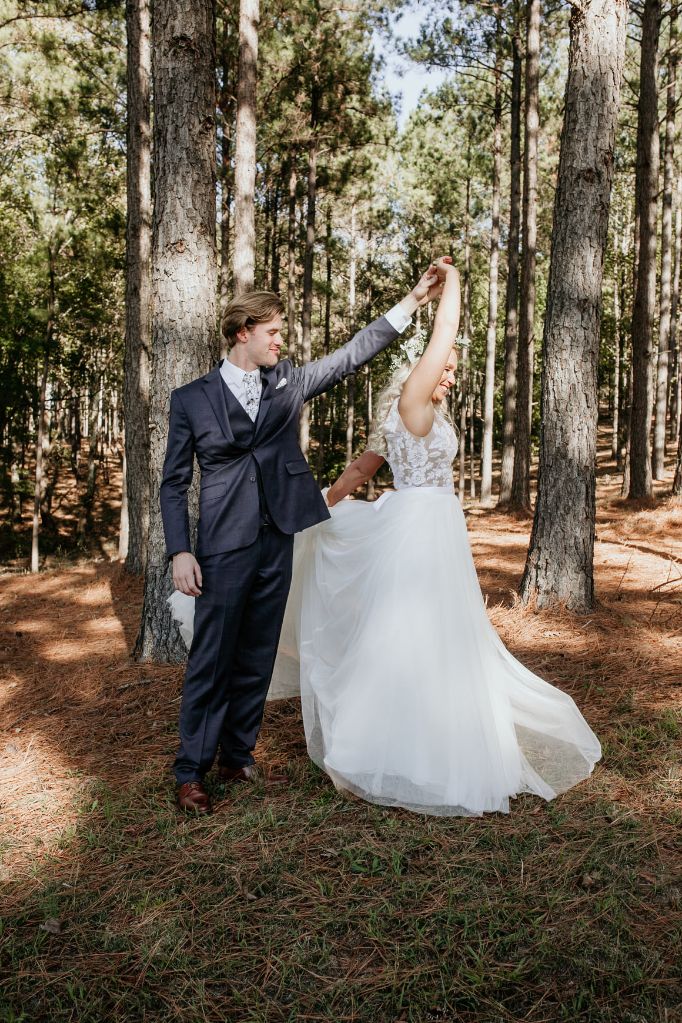 Forest
If you are looking for an outdoor wedding venue that is visually stunning and has rustic charm, then a forest might be the place for you. The trees and lush green grass add to the beauty of your special day – perfect for dreamy wedding ceremonies.
Sandy Creek Farms has acres of manicured, gorgeous pine forest that make the perfect setting for your ceremony.
If you want classic southern charm combined with rustic elegance, a forest wedding ceremony is perfect for you.
You don't have to travel all the way to the Smoky Mountains for forest Tennessee wedding venues!
Lakeside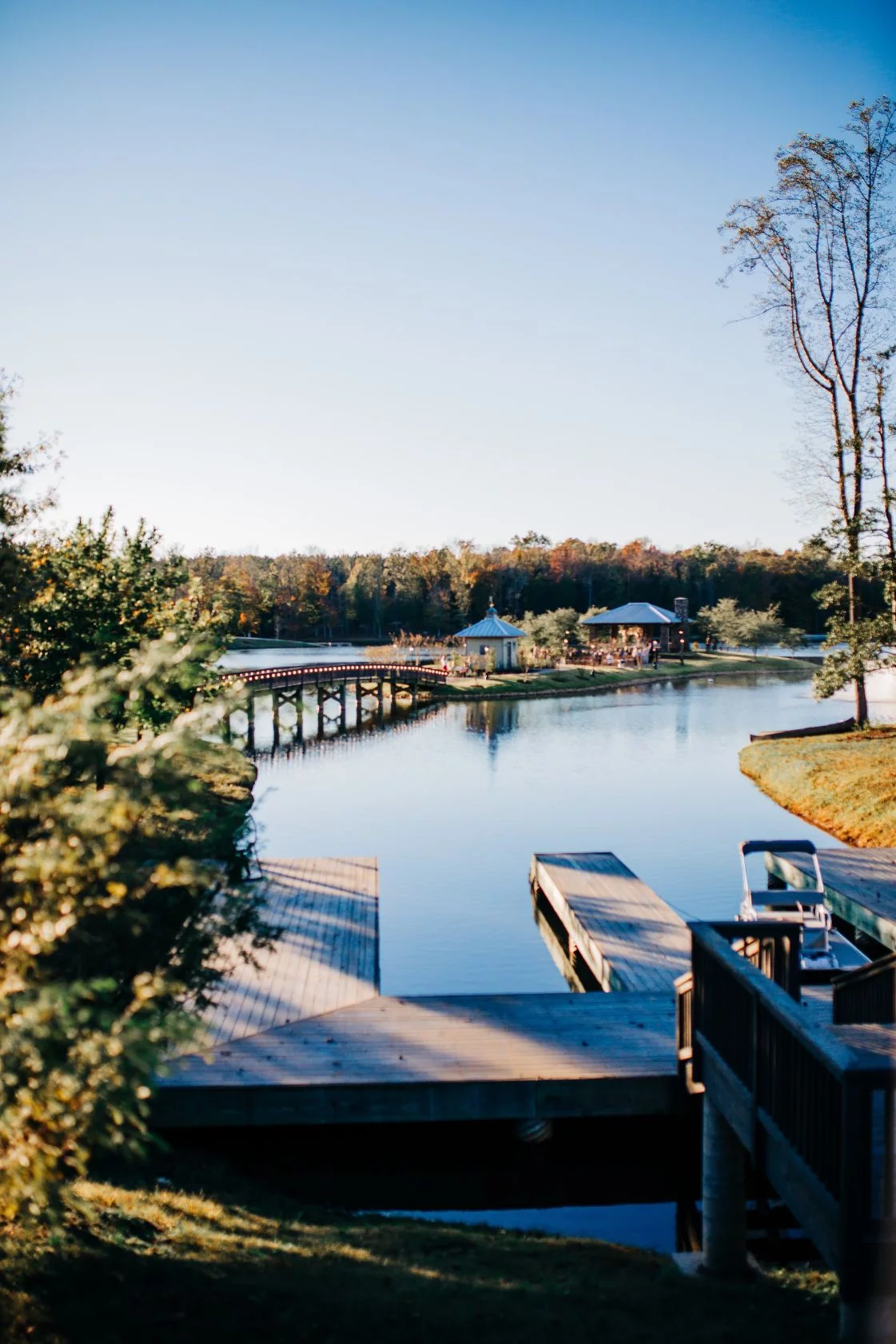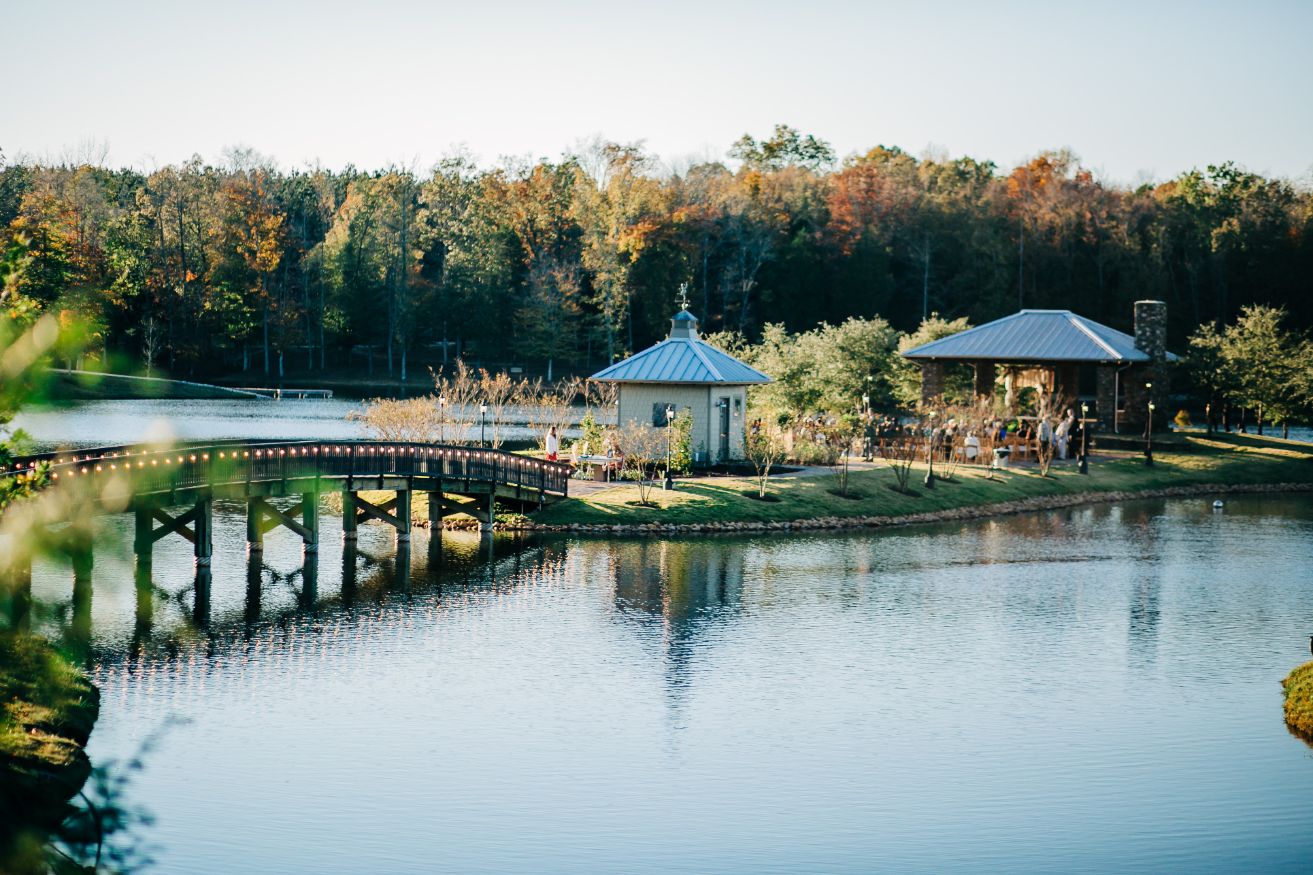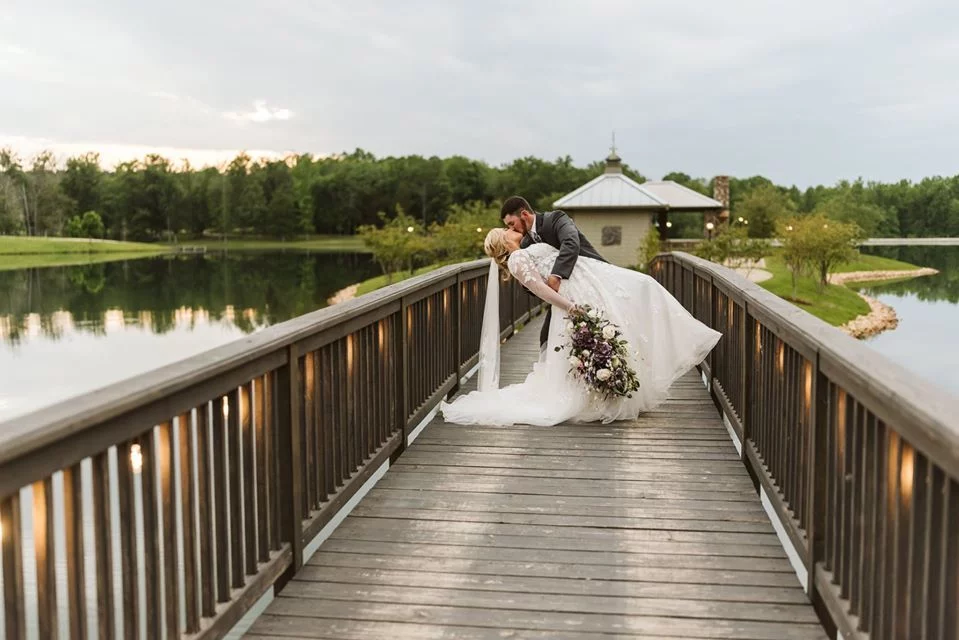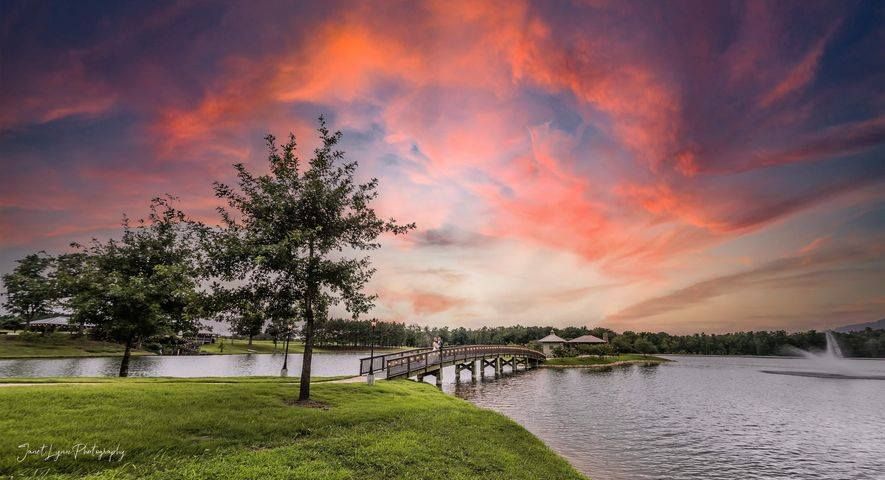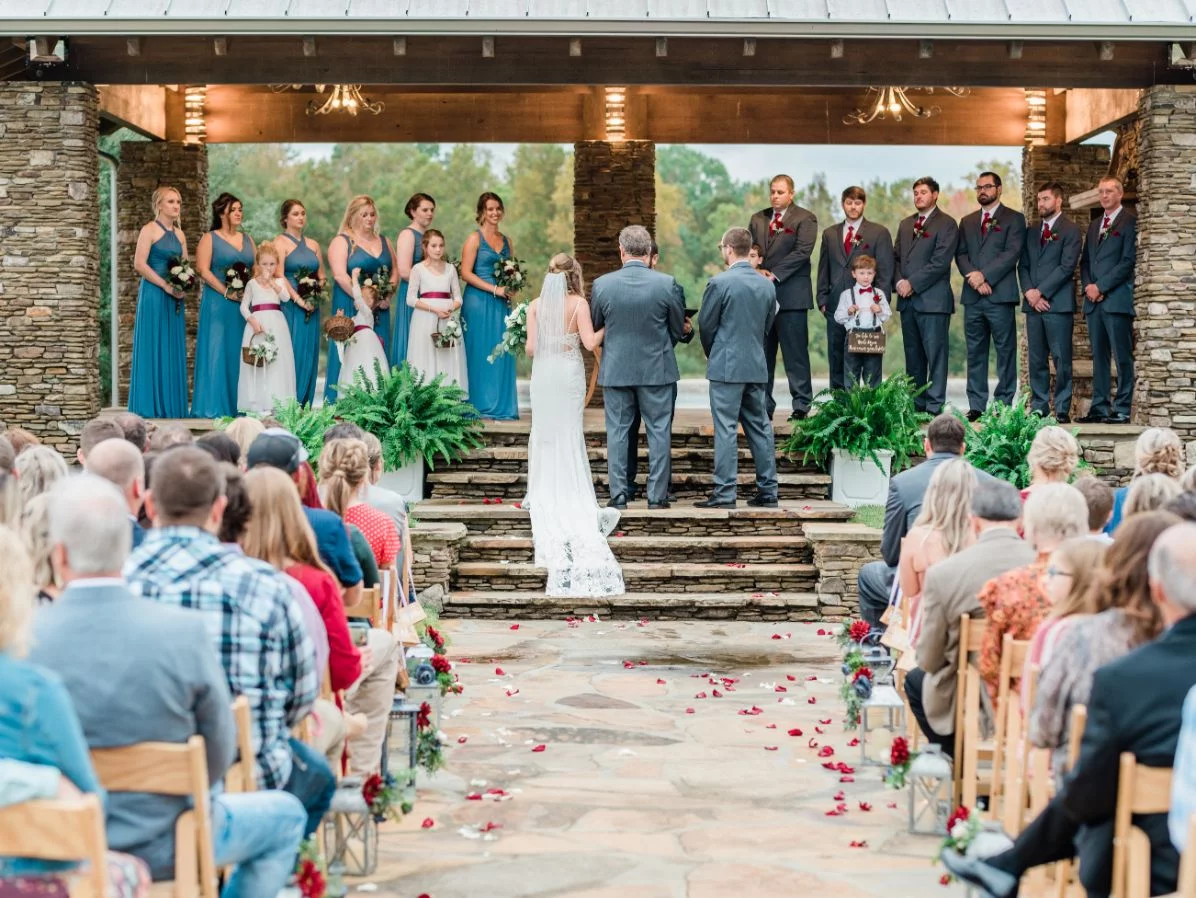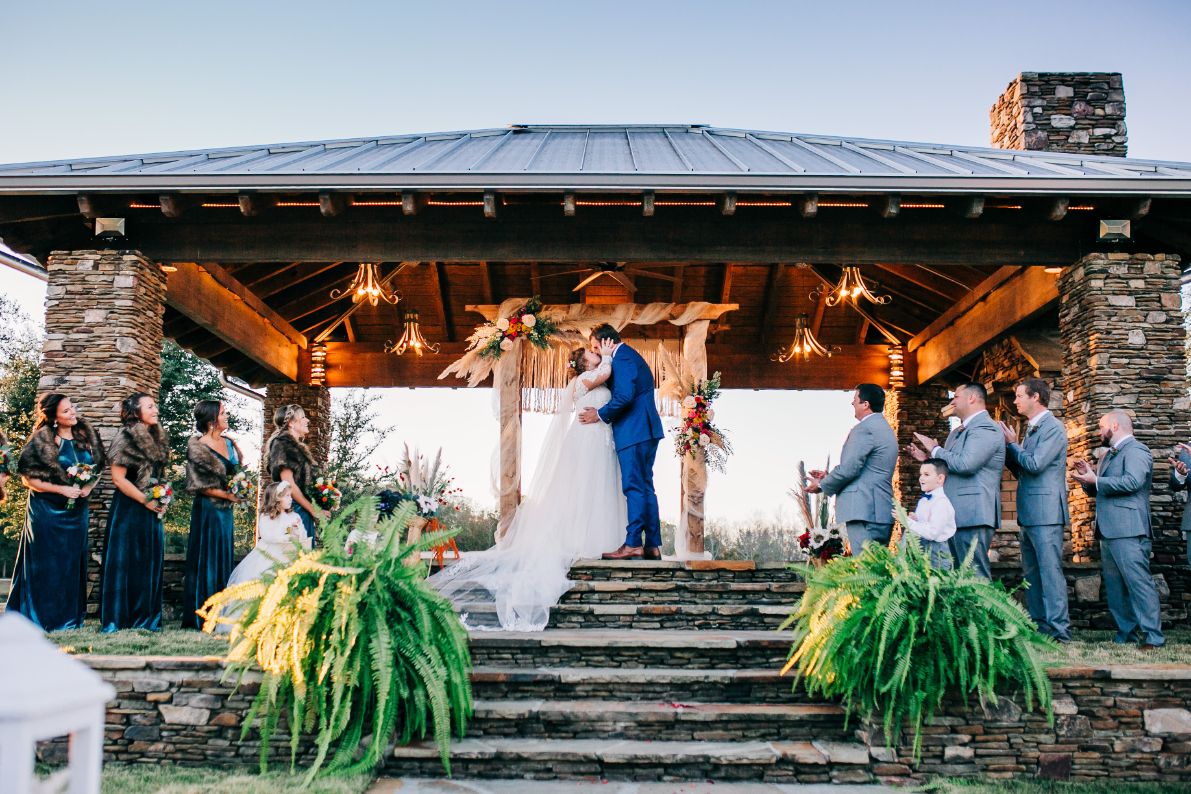 In today's world, there are few things as romantic as a wedding ceremony and reception at a lakeside venue. With the beauty and peacefulness of the outdoors surrounding you and your guests, it is difficult to imagine a more perfect setting for such an intimate occasion.
Typically offered in settings including cabins or lodges with rustic interiors, lakeside weddings allow you to choose options that may be otherwise unavailable with other venues.
For example, perhaps you would like to hold your ceremony on one side of the water and then move indoors for dinner and dancing.
A lakefront wedding allows you to do just that with ease–and no need for extra trips back and forth!
If having both reception/ceremony outdoors is what you desire, then a lakeside wedding is a great option for you.
At Sandy Creek Farms, many of our wedding couples host their wedding ceremony on our private Island and then move their reception into our rustic barn setting, the Stables.
Our indoor space options are gorgeous.
No other wedding venues in Nashville offer that.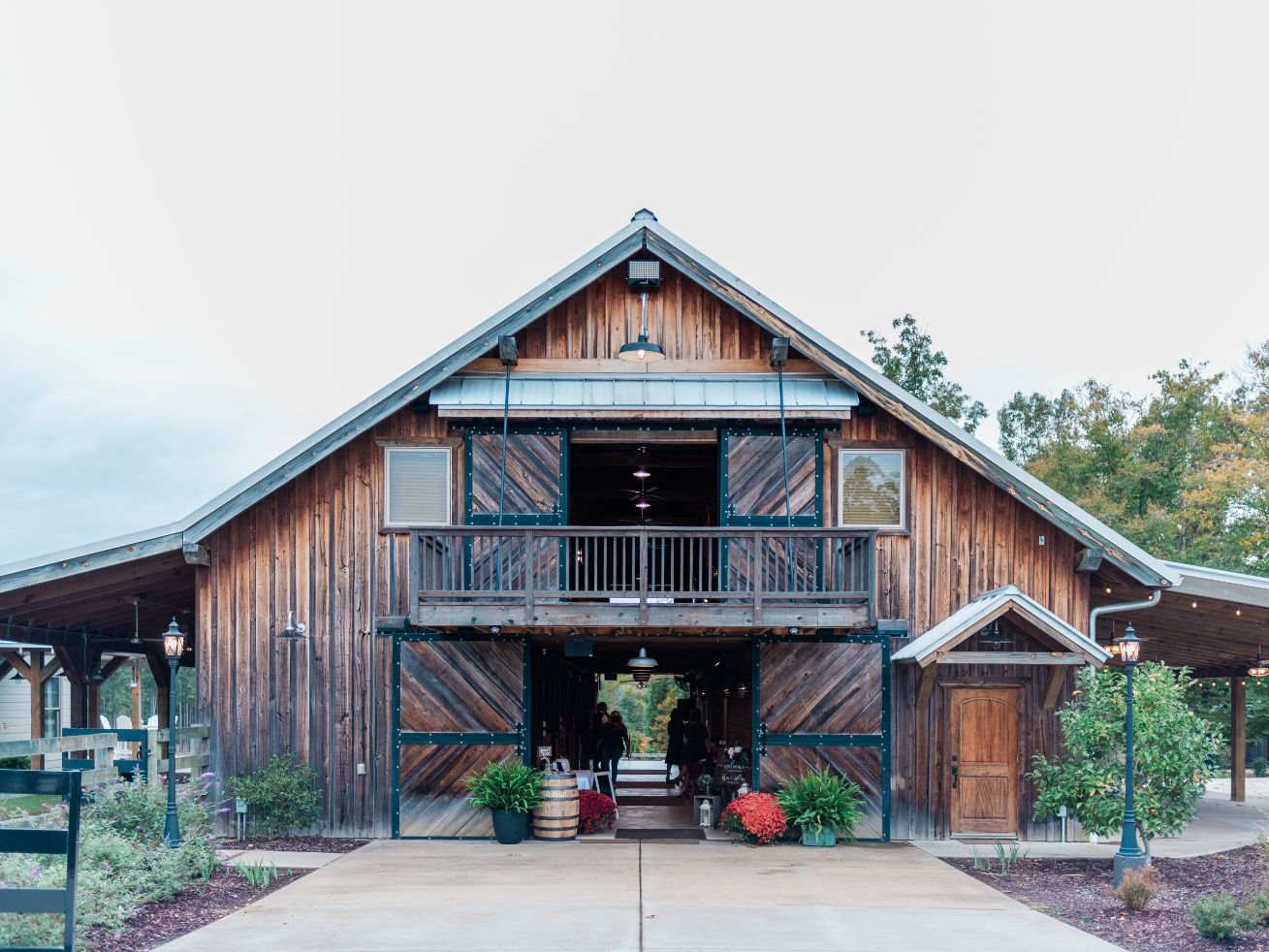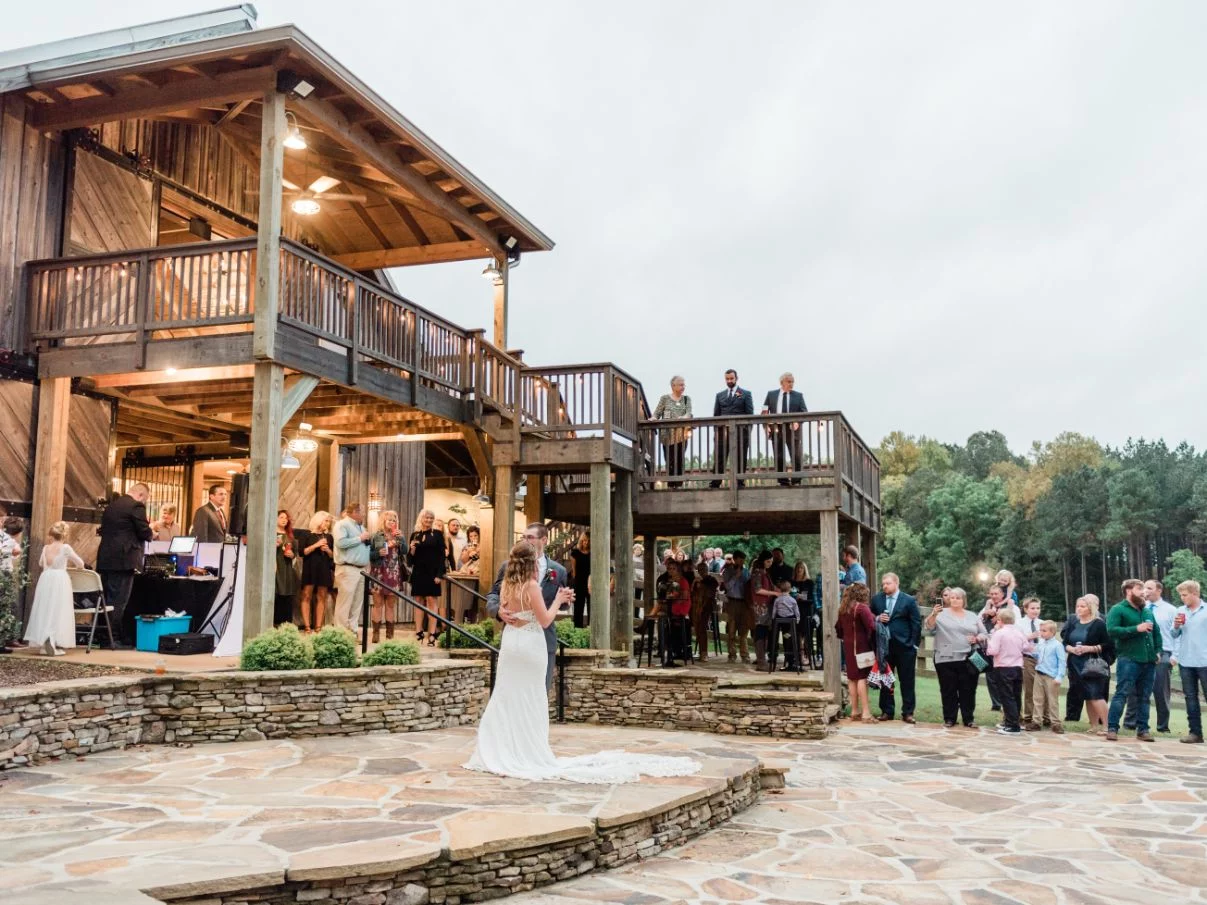 Lakeside weddings encourage you to see your wedding day as one continuous moment rather than just discrete times where everyone makes their entrances and exits. When the ceremony has ended, guests can enjoy cocktails by the water before moving indoors for dinner and dancing.
Create the perfect ambiance for your reception.
Perhaps after dinner, you could move candles outside for a faux night-time look with the stars overhead?
The possibilities are endless! This sort of continuity allows you and your guests to truly experience all that this special day holds without any interruptions or distractions along the way.
While it may be difficult to imagine anything but happiness on your wedding day, this venue choice allows you to reflect on the entire experience and consider it as a whole–which is something that your wedding guests will surely appreciate.
Gardens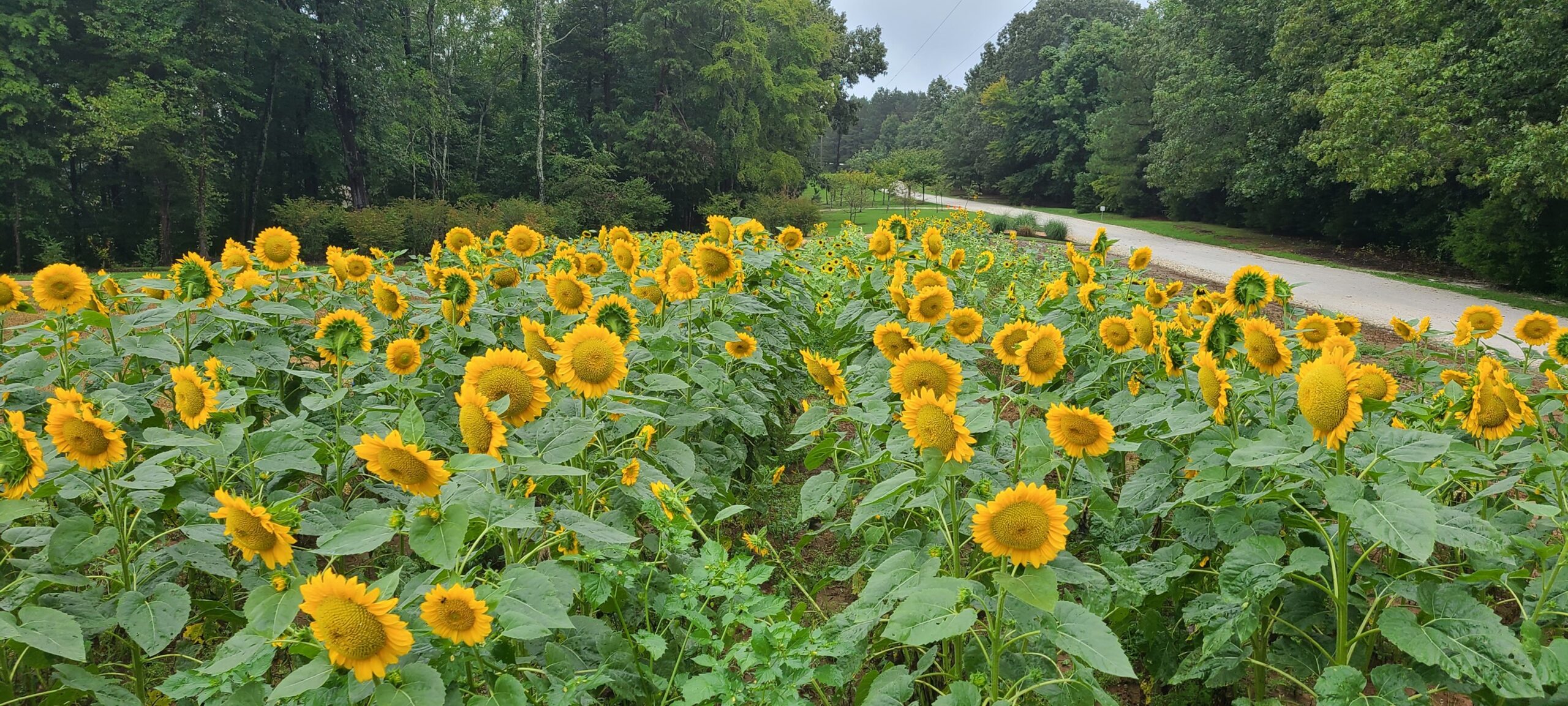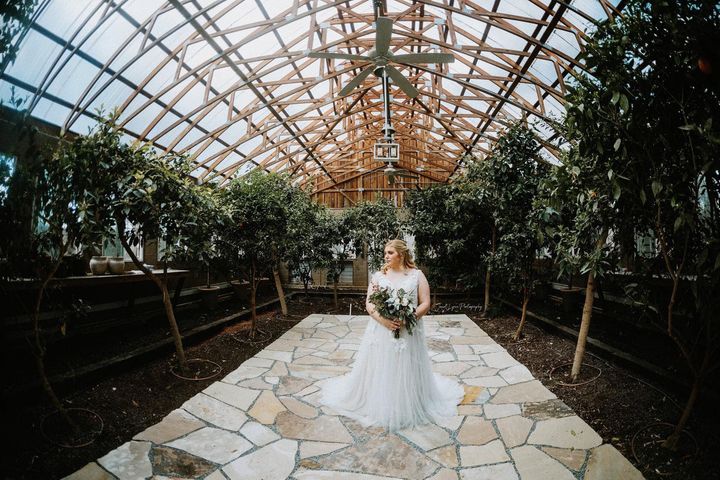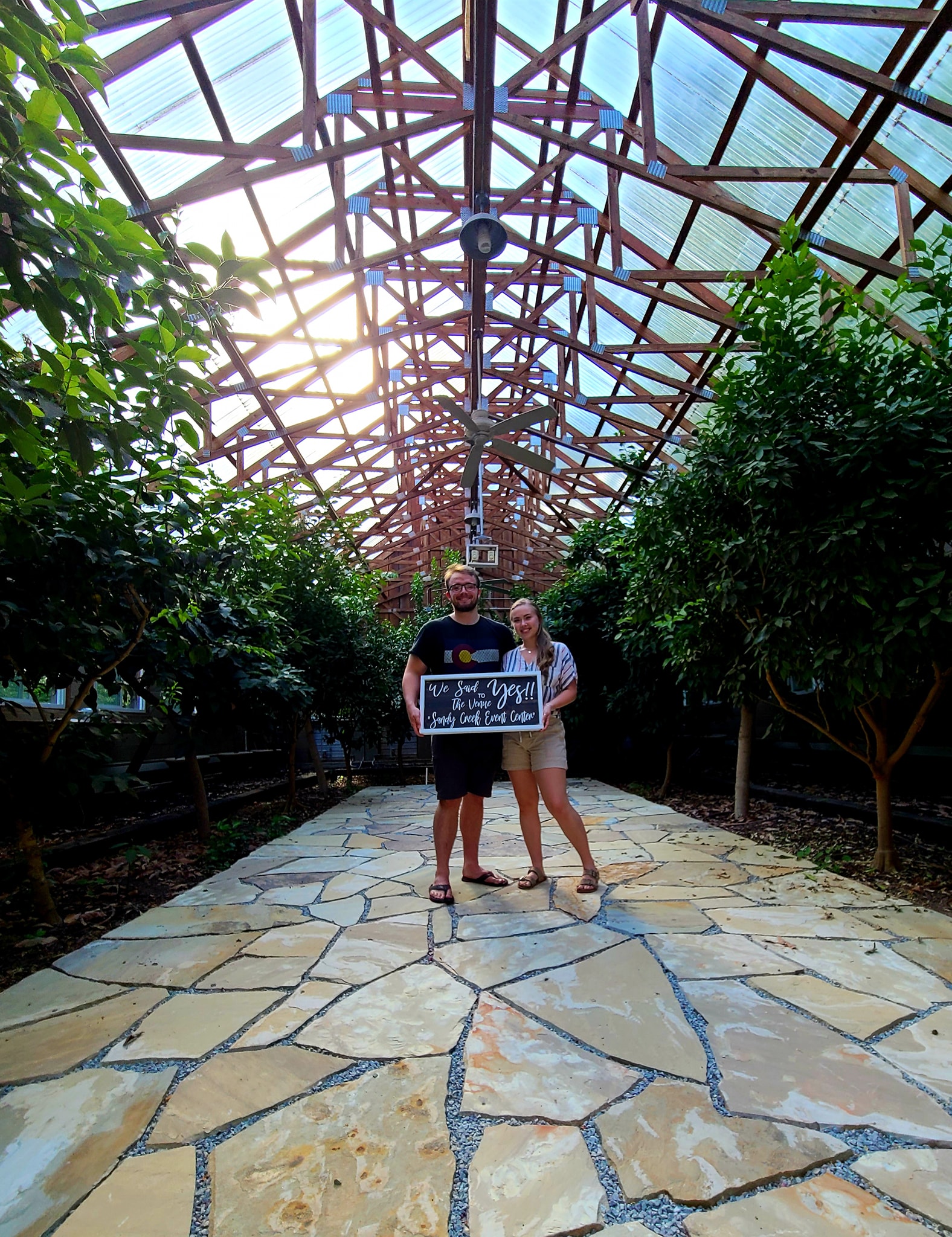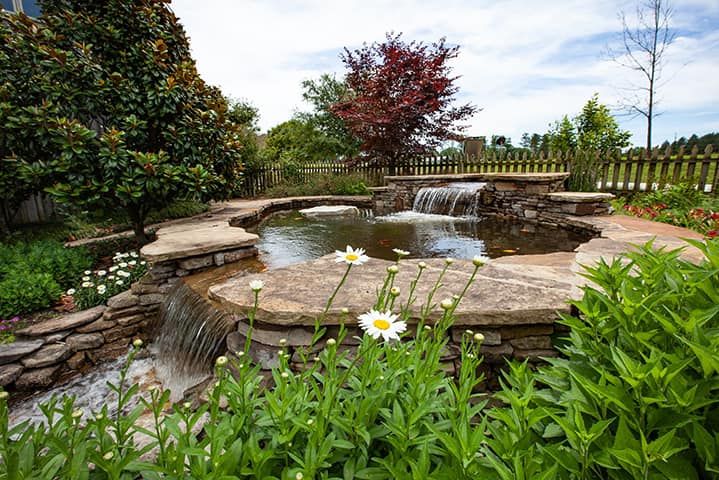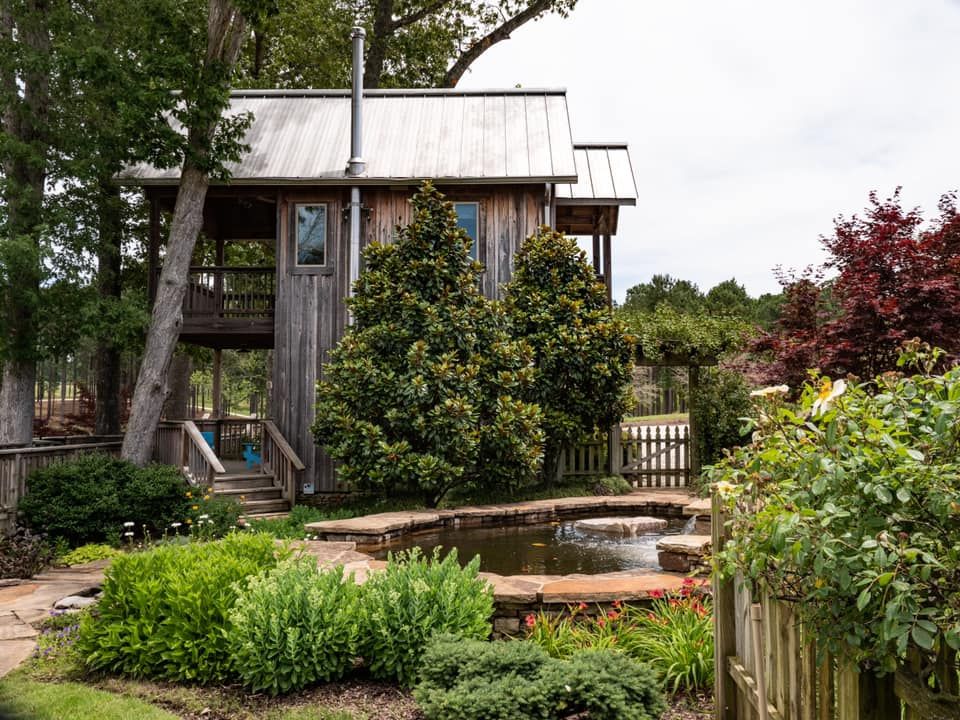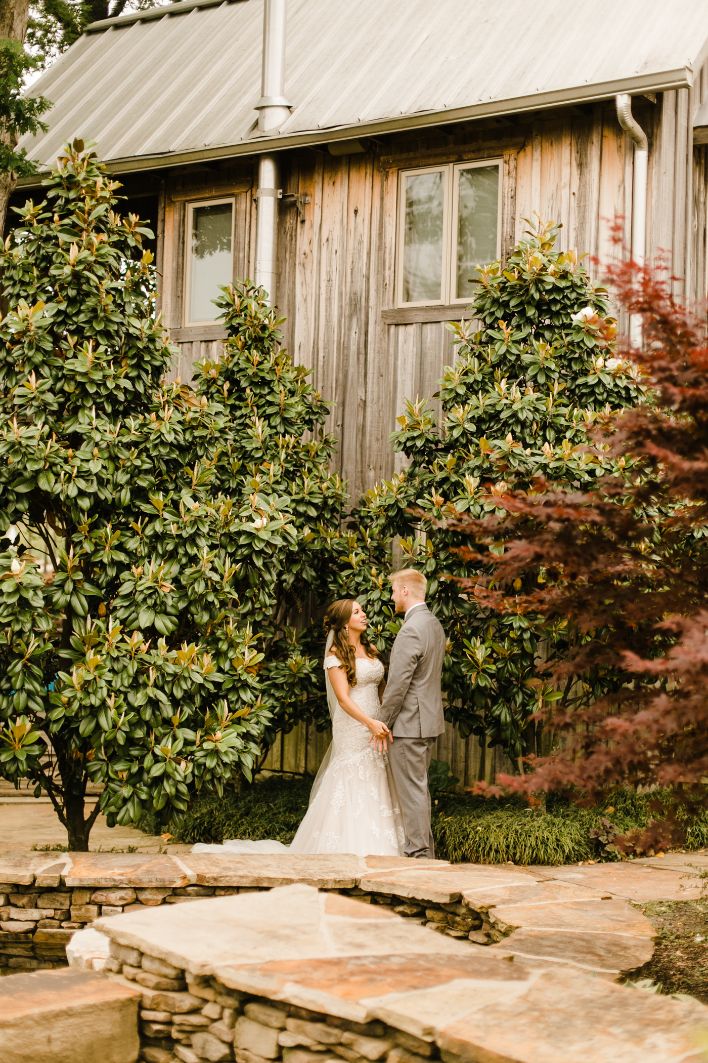 Garden weddings are beautiful because they can be elegant or casual. There's something about an outdoor wedding in a lush garden that creates the perfect atmosphere to say your vows and declare your love for each other.
From tropical plants to English gardens, a garden wedding can be as formal or casual as you want it to be.
An orangerie is another great option because it provides all the beauty of an outdoor landscape, but the structure protects from rain and other elements.
At Sandy Creek Farms, we have acres of beautiful gardens as well as an orangerie for your wedding ceremony.
A balcony or deck within the forest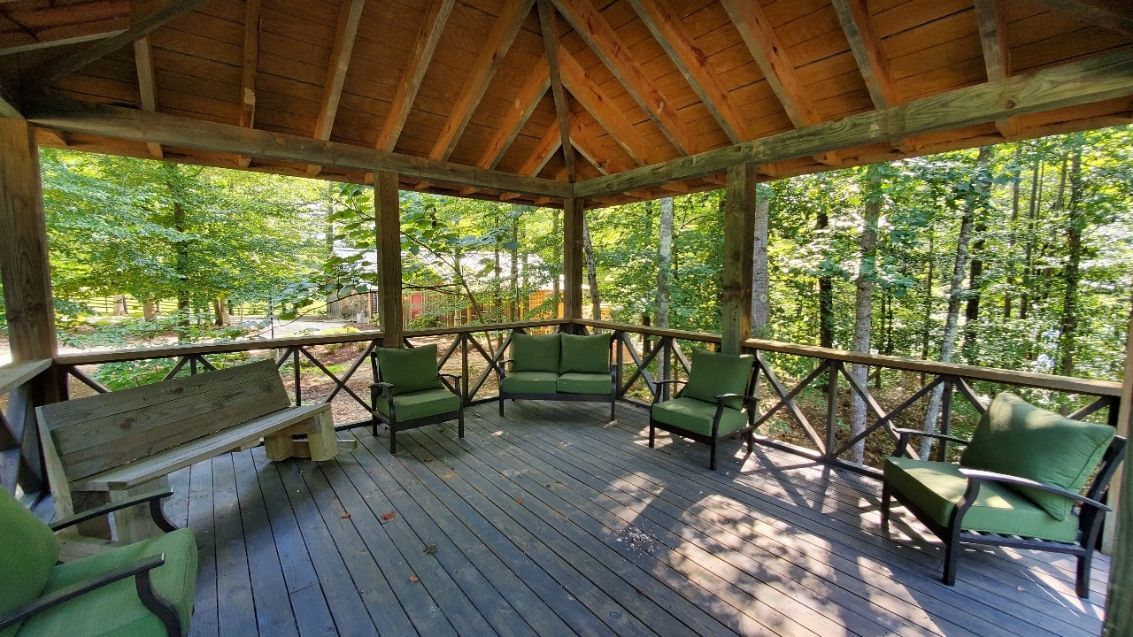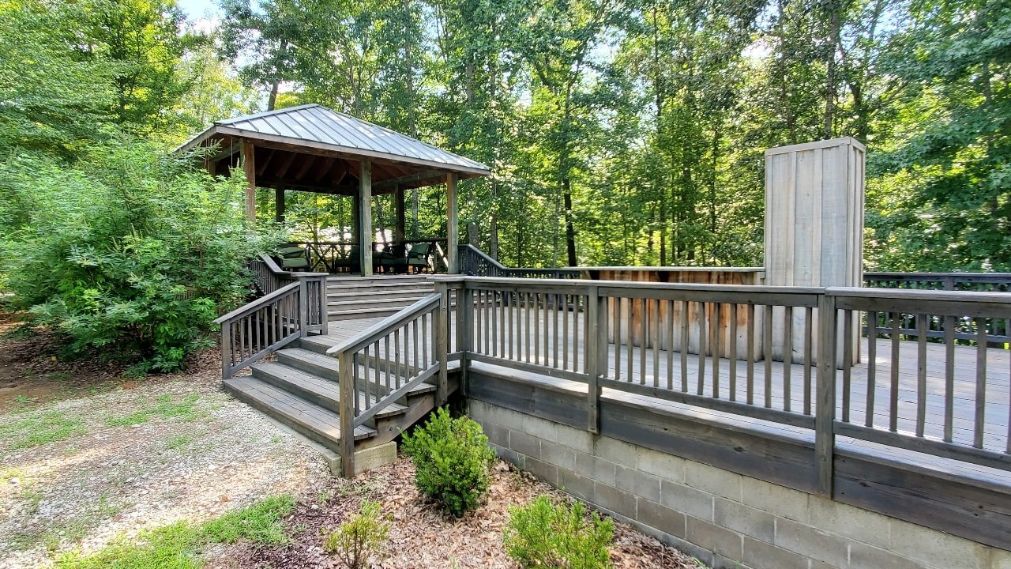 Unusual? Most definitely. Unique? Absolutely. Beautiful and romantic, with the added benefit of fresh air for everyone involved? Yes!
A balcony in the forest is more than just part of a fairytale wedding, it allows you to take advantage of your surroundings while giving you unrivaled privacy for guests.
Indoor and outdoor spaces (the perfect combo) for a smaller wedding
It also makes an ideal venue if you are having around a smaller number of guests attending your wedding ceremony, as it gives more people an unobstructed view than most other types of Tennessee wedding venues.
Balconies in the forest are nestled into the ground using wooden beams that provide support without marring the natural landscape; some even come equipped with handrails or fencing to make sure everyone remains safe.
Balconies offer an even more interesting perspective for outdoor weddings.
At some venues, you can walk out onto a deck that overlooks a lake or features a scenic mountain view beyond. These balconies tend to be larger than average and ideal for all types of families and groups of friends who want an awesome and awesomely unique outdoor wedding experience in Tennessee.
Sandy Creek Farms offers a deck option: The Sunset Deck.
The Sunset Deck is an intimate, gorgeous setting that is perfect for a small wedding, microwedding, or elopement. As the name gives away, the sunset is the best feature of this beautiful venue.
Why an outdoor wedding is a beautiful option.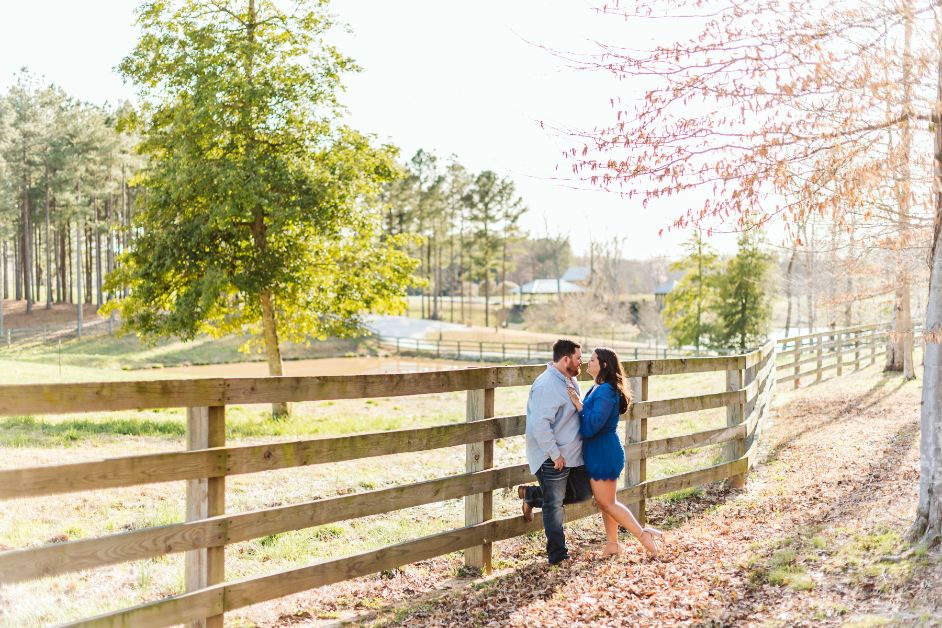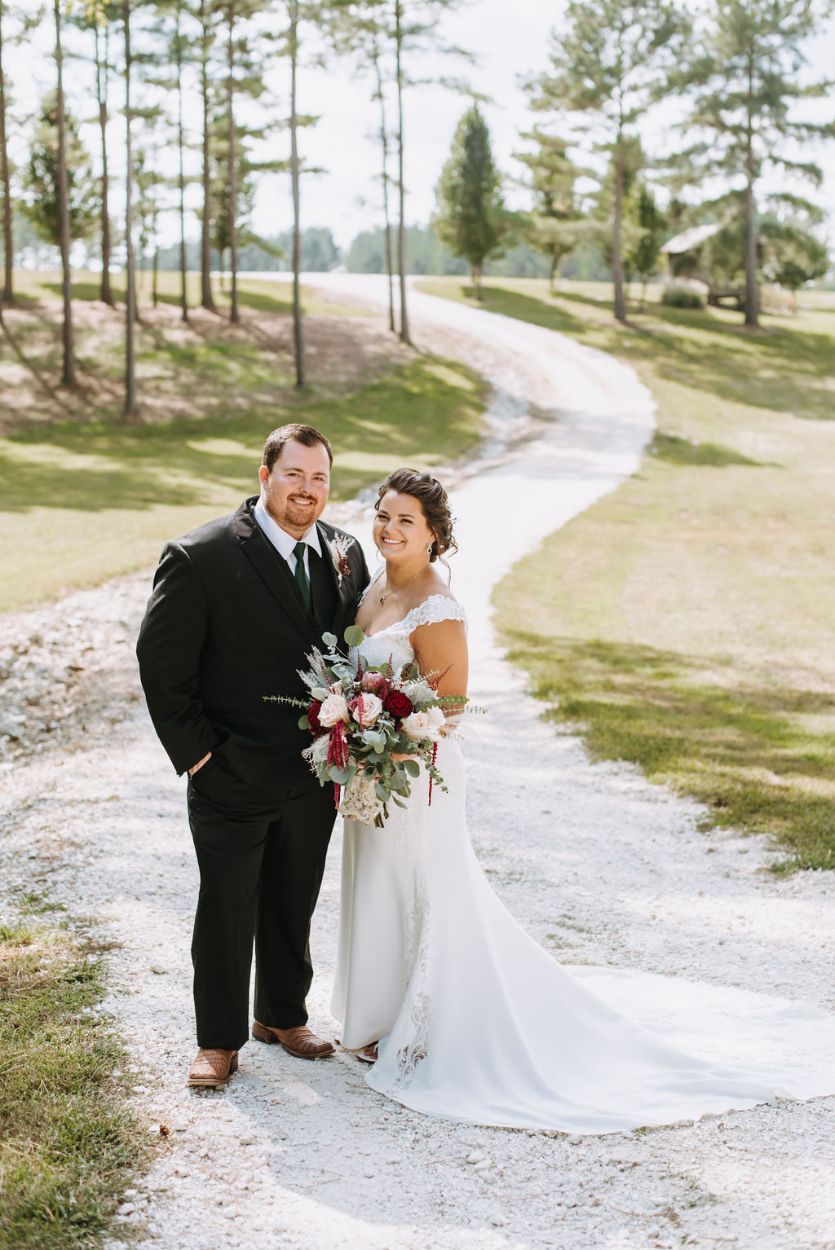 Outdoor weddings are beautiful because the scenery is all around you. The sounds of nature, the breeze on your skin, and the fresh air in your lungs can all create just what you're looking for on your special day.
Being in harmony with nature and incorporating it into your element day will give your wedding a beautiful, rustic ambiance. Also, it's much easier to decorate with an outdoor wedding venue because so much beauty is already incorporated and you won't need to spend loads on jazzing it up.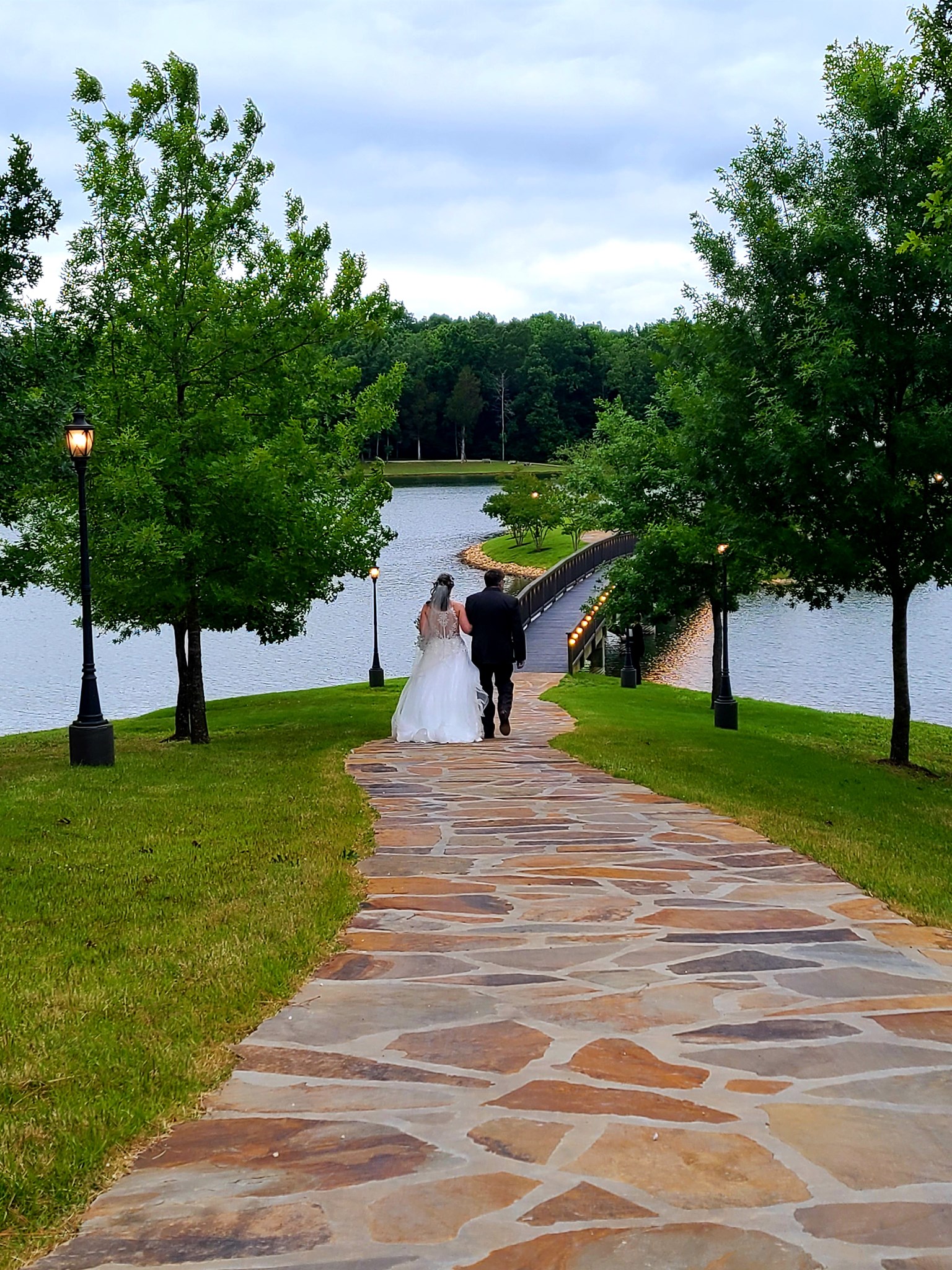 There's nothing like getting married outside surrounded by nature to make it feel that much more magical.
You simply can't find something like that in downtown Nashville, even if you find an option such as an elegant mansion with lots of historic charm. Middle Tennessee and Nashville TN are full of rich history, but a bit short of private, secluded venue options.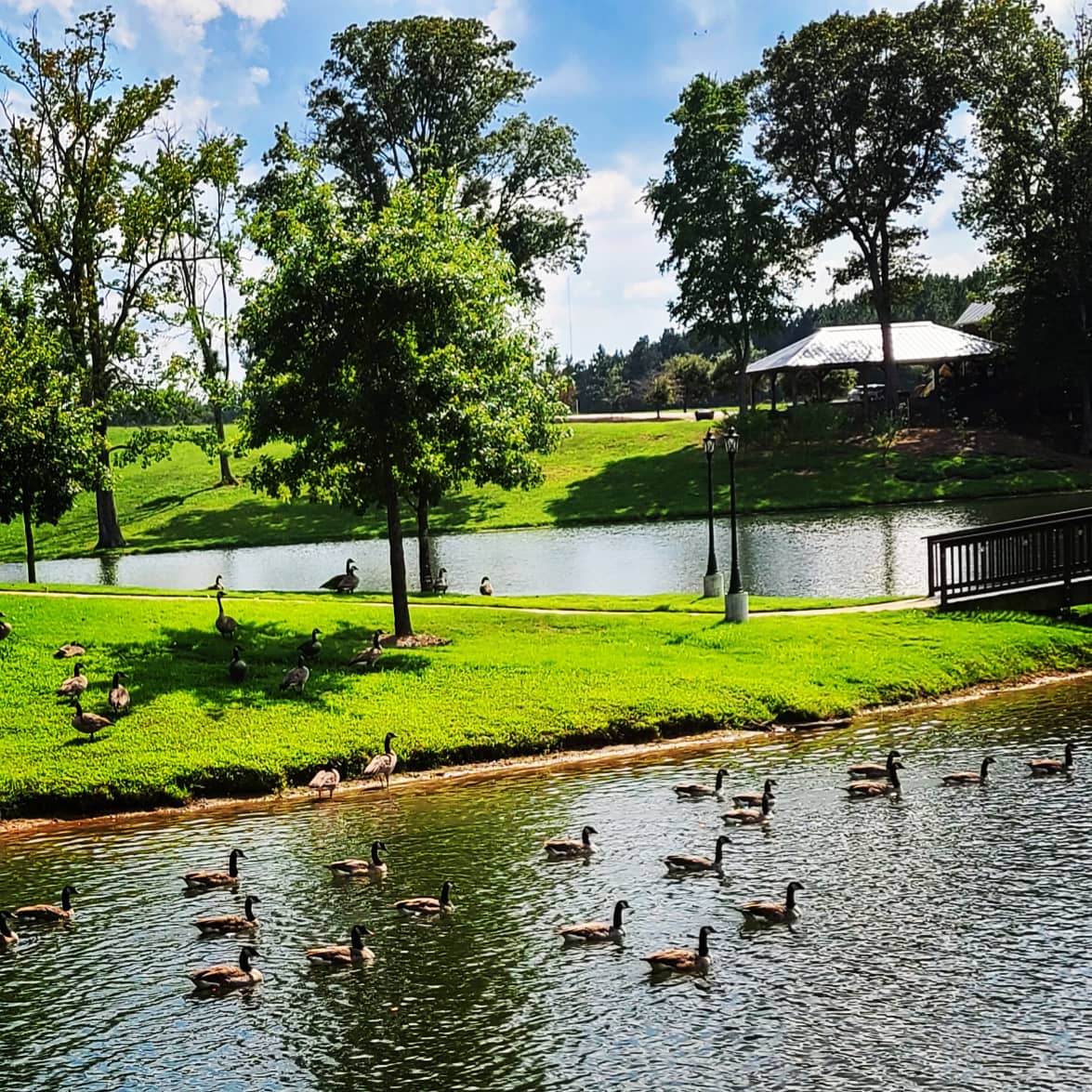 Outdoor spaces make for a beautiful backdrop for your vows.
Whether in the mountains or by the sea, nature is truly inspiring in so many ways. A lakeside setting offers gorgeous scenery that is sure to enhance the beauty of these unforgettable moments when you and your spouse-to-be exchange vows.
This serene backdrop will encourage you to relax and provide an idyllic environment for that romantic moment where you can become one with nature before taking on new roles as husband and wife.
Picture your rehearsal dinner set on a beautiful lawn with farm tables.
More couples are choosing Sandy Creek Farms because we also allow for you to have your rehearsal dinner and celebrate all weekend at our private estate. It's all included in our pricing :)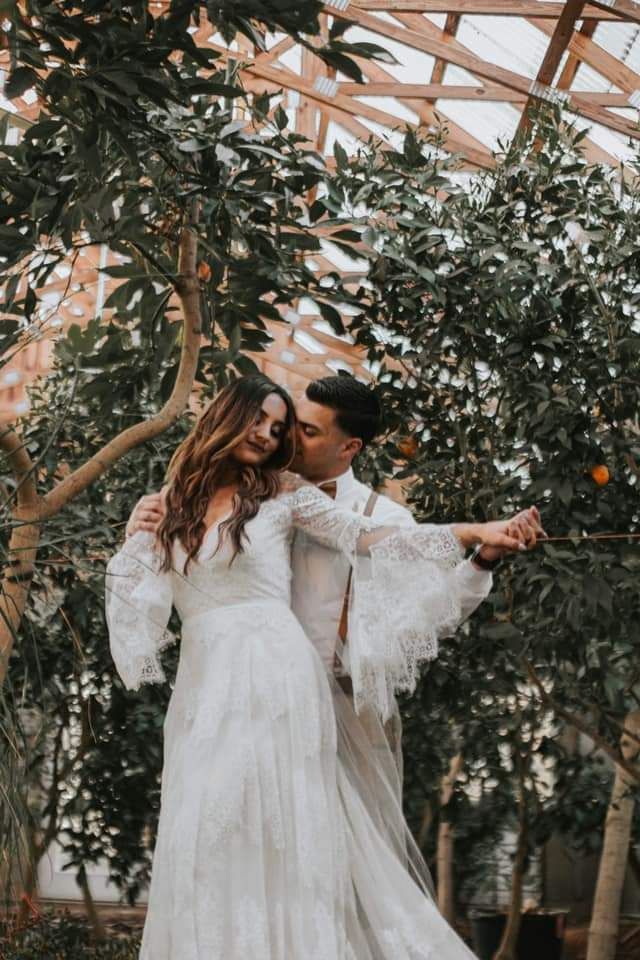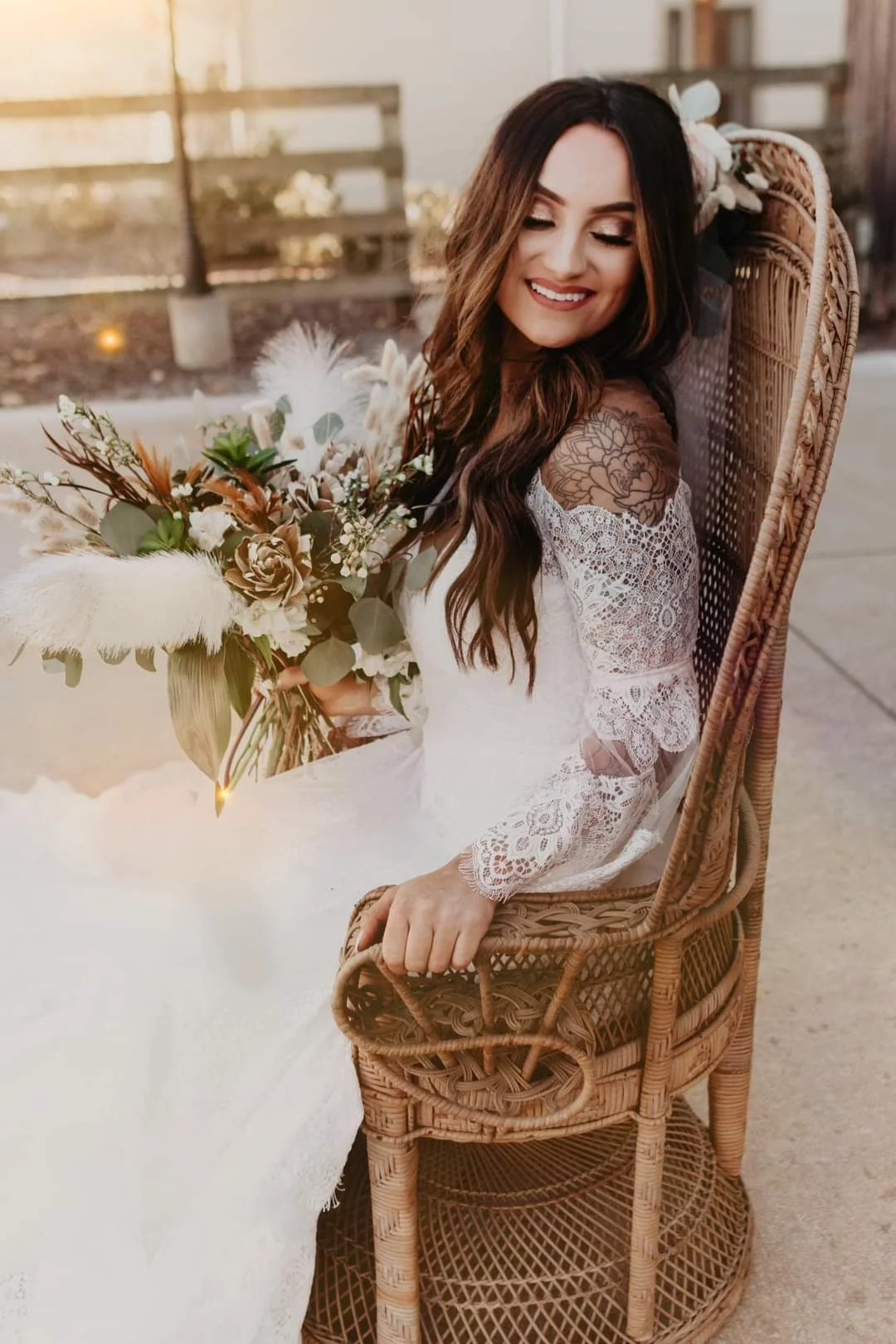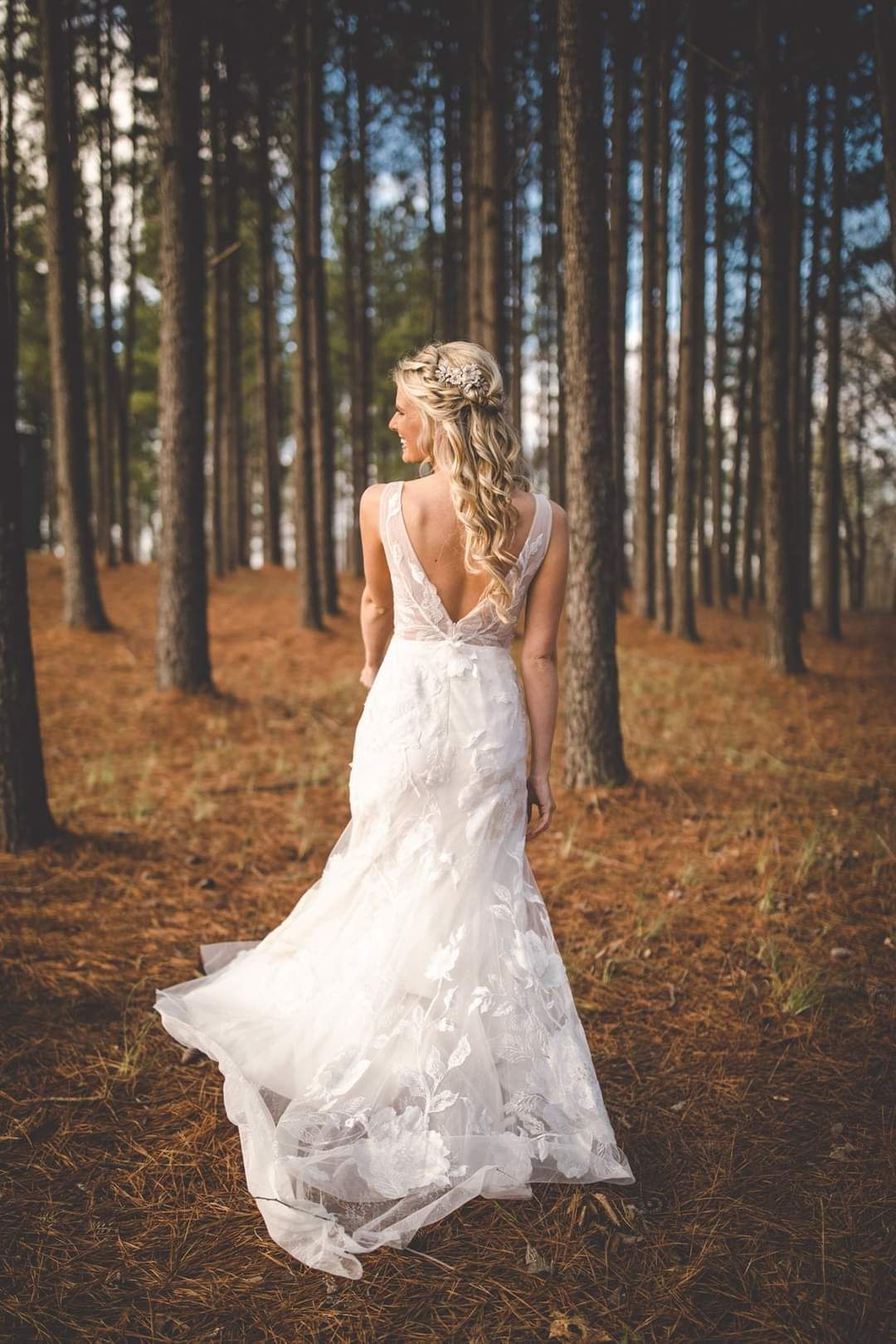 Outdoor venues have better photo opportunities than indoor spaces (natural light).
One disadvantage to many in-home or indoor weddings is limited space for taking photos.
With so many people involved in making sure everything runs smoothly, you don't always have time to head out to another location for well-deserved portraits.
However, with an outdoor wedding, everyone can take their time strolling down to the water's edge or enjoying cocktails while admiring the view of rolling hills, lush grounds, or gardens (whatever your venue offers).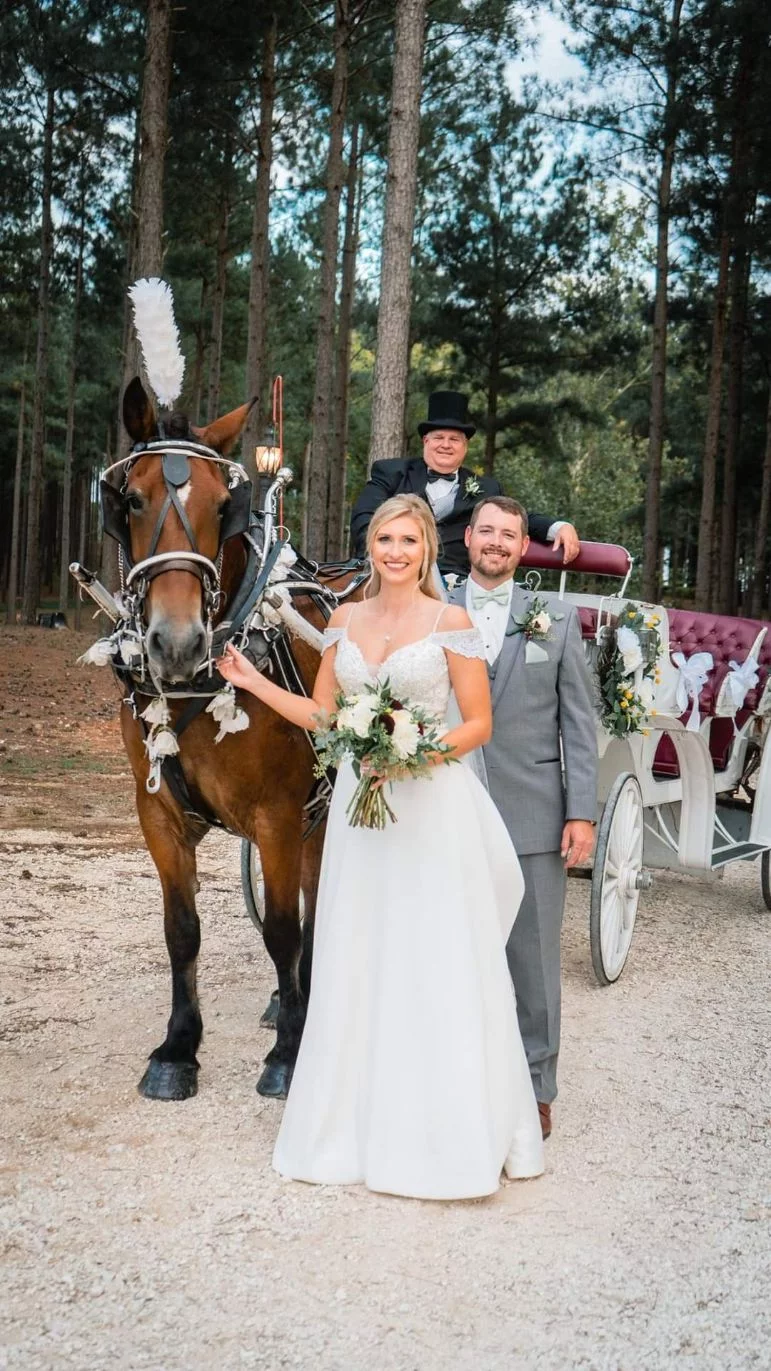 The wonderful thing about most outdoor Tennessee venues is that they provide all of these amenities within their rustic settings.
If you are considering an outdoor wedding, you can rest assured knowing that your wedding will be a gorgeous experience at our private farm. We hope this helped you consider your options in Music City AKA Nashville Tennessee!