1. Sandy Creek Farms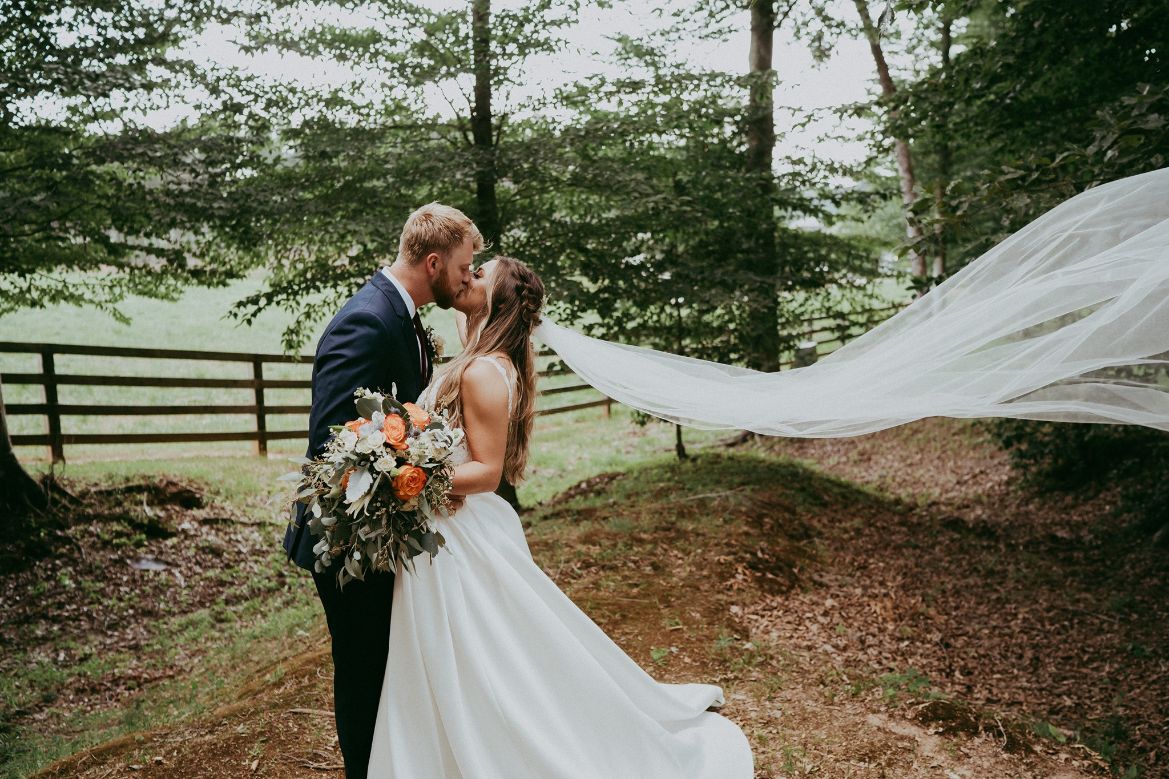 Memphis wedding couples love the newest wedding venue in west Tennessee: Sandy Creek Farms.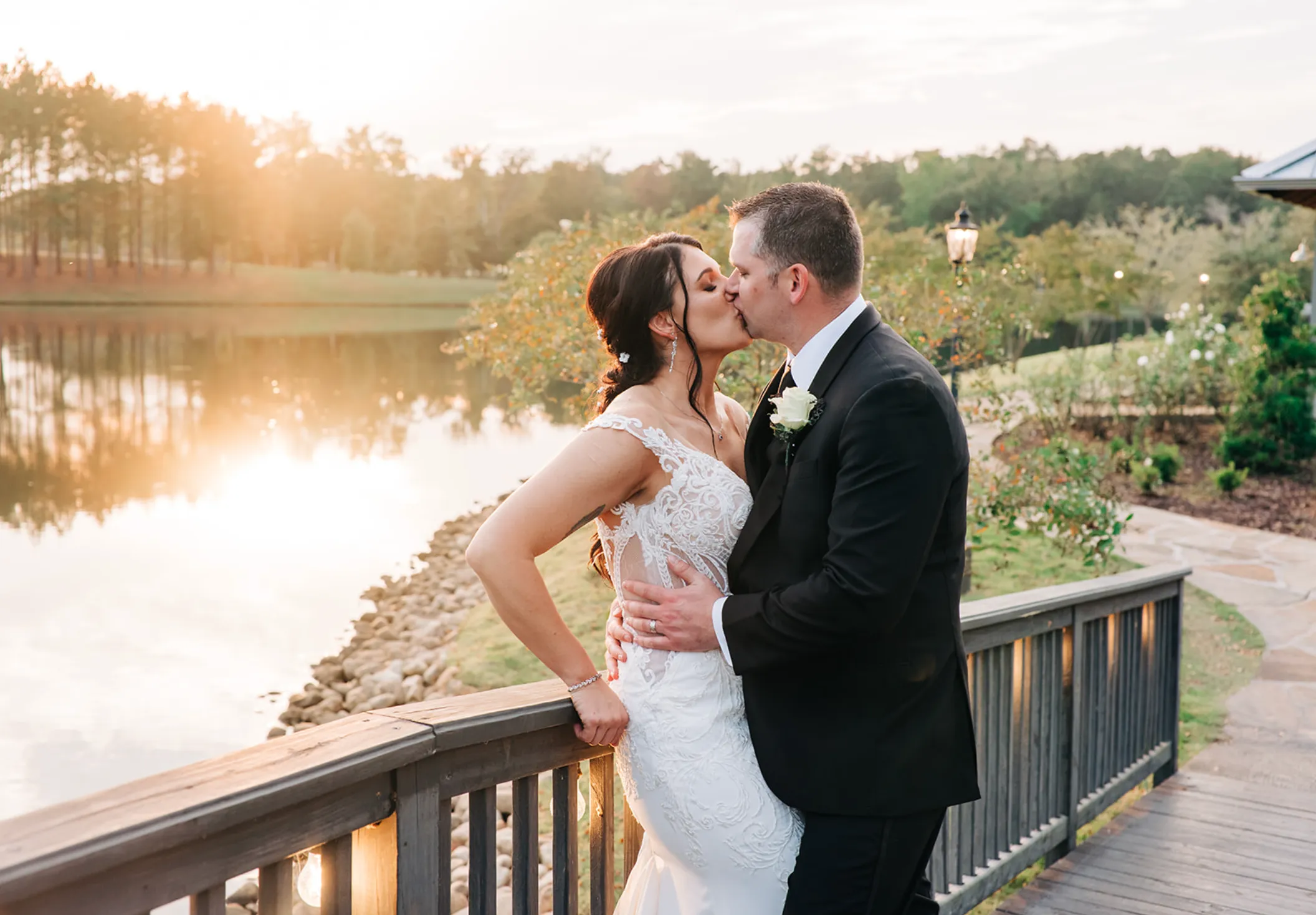 Sandy Creek Farms is one of the newest Tennessee wedding venues – and we're also the largest! Memphis couples are flocking here to host a destination wedding because of our gorgeous private Island, Pine forests, and other gorgeous ceremony and reception areas.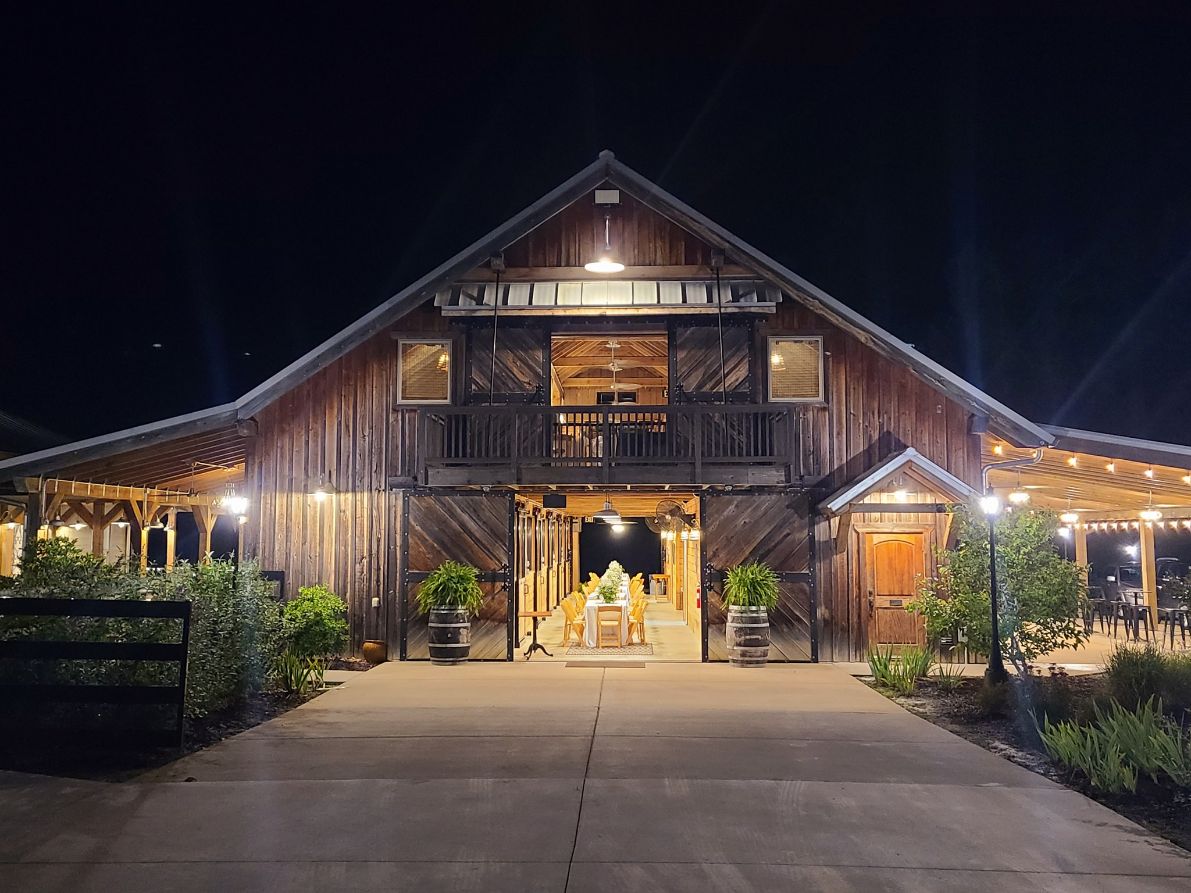 Our wedding reception venue offers:
✓ 430 acres with private island and Pine forest ceremony areas
✓ Rustic barn wedding reception
✓ Six lodging options and only 2.4 hrs from Memphis
✓ Bridal suite and grooms room
✓ Single-day and multi-day packages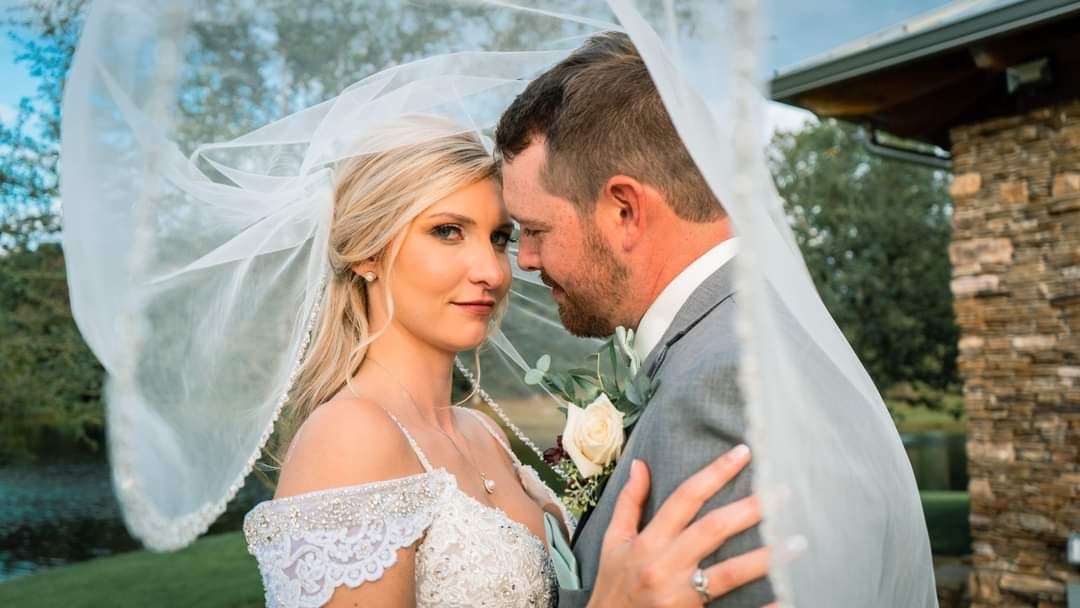 2. Balinese Ballroom | Reception Venues Memphis TN
The Balinese Ballroom is a breathtaking venue in the historic pinch district and conveniently close to the heart of downtown Memphis. The Balinese Ballroom has three stunning ballrooms available for your wedding day.
The Downstairs Ballroom features white-painted brick walls, a draped ceiling, gold chandeliers, wooden floors, and a large wooden bar for up to 250 guests. The Upstairs Ballroom boasts exposed ceilings and brick walls. Large windows, natural light, string lights with Edison bulbs, wooden floors, a wooden bar, and space for 250 guests.
3. The Cadre Building | Memphis Historic Wedding Venues
Address: 149 Monroe Ave, Memphis, TN 38103
The Cadre Building is a historic wedding ceremony and reception venue based out of Memphis, Tennessee. The building was initially constructed in 1909 and has since been renovated to provide a unique and stylish setting for your wedding day. The Cadre Building offers outstanding service and stunning rooms to host your wedding.
All-Inclusive Wedding Packages Memphis
The all-inclusive experience includes two event planners, in-house services, and relationships with the best vendors to make your wedding day planning a stress-free experience. The staff will work with you to arrange everything from floral arrangements to entertainment, cuisine, beverages, transportation, and decor.
4. The Peabody Memphis | Mansion Wedding Venue
Address: 149 Union Ave, Memphis, TN 38103
The Peabody Memphis has been hosting weddings in its historic halls since 1869. It's the perfect wedding venue for couples who want a historic and luxurious setting for their big day.
5. 409 South Main Events | Memphis Event Venues
Address: 409 S Main St 3rd floor, Memphis, TN 38103
409 South Main is a beautiful industrial wedding venue in Memphis, TN. The location holds up to 320 people and features wooden floors, exposed brick walls, wooden beams, and large industrial windows that let in lots of natural light. The venue also has a bridal suite, groom's room, and on-site parking.
6. Annesdale Mansion
Address: 1325 Lamar Ave, Memphis, TN 38104
The Annesdale Mansion is an 1850s Italianate villa located in Memphis, Tennessee. The mansion can accommodate up to 200 guests and features hand-painted ceilings, gorgeous chandeliers, a spiral staircase, marble flooring, walnut paneling, and stunning fireplaces.
7. Esplanade Memphis
Address: 901 Cordova Station Ave, Cordova, TN 38018
Esplanade Memphis is a modern wedding venue that offers privacy and exclusivity. It is centrally located off Germantown Parkway, with various ceremony and reception areas accommodating up to 400 people. Esplanade Memphis provides complimentary tables, chairs, linens, and more. The full-service on-site catering team will provide you with delicious menus.
8. The Great Hall & Conference Center
Address: 1900 S Germantown Rd, Germantown, TN 38138
The Great Hall & Conference Center is a top Memphis wedding venue that offers 8,600 square feet of flexible meeting space. The advanced conference center is perfect for hosting large or small events. The all-inclusive wedding packages include linens, a/v equipment, complete setup, and more so you can have everything in one place at a competitive price.
9. Ridgemont Ballroom
Address: 3774 Raleigh Millington Rd, Memphis, TN 38128
Ridgemont Ballroom is an elegant 5,000-square-foot facility that caters for weddings, receptions, and special ceremonies for up to 225 guests. They also offer a variety of packages and additional services, including catering, a full-service bar, waitstaff, professional event planning and management teams, and preferred vendor lists for all types of budgets and tastes.
10. GrandStar Event Center
Address: 3280 Old Hernando Rd, Memphis, TN 38116
GrandStar Event Center is a top wedding venue in Memphis, Tennessee. The wine bar and grand room are other unique areas for your celebration. The dedicated event team will decorate the area with covered chair covers and backdrops for a picture-perfect setting. Various packages are available so you can plan your wedding your way. You can rent sweetheart tables, 360-degree photo booths, sparklers, marquee letters, draping, chandeliers, centerpieces, table numbers, and more from GrandStar Event Center.
11. The Emerge Building | Emerge Events
Address: 516 Tennessee St #106, Memphis, TN 38103
Emerge Events offers services and inclusions such as a facility manager, wifi, chairs, tables, string lights, and more. The venue provides views of the Mississippi River. Emerge Events offers two green rooms that can be used for getting ready.
12. Graceland's Chapel in the Woods
Address: 3600 Elvis Presley Blvd, Memphis, TN 38116
Graceland's Chapel in the Woods is a museum wedding venue in Memphis, Tennessee. It includes a secluded and serene ceremony setting and fuses history with new beginnings as couples marry near Elvis Presley's Graceland Estate. You'll enjoy exclusive use of the chapel, bridal suite, groom's room, and beautiful grounds.
Memphis Tennessee Wedding Chapels
The full-service wedding coordinator will take care of the preparations for your wedding at Graceland's Chapel in the Woods. Some features include antique church pews, high-beam wooden ceilings, and floor-to-ceiling windows.
13. The Columns
Address: 45 S 2nd St, Memphis, TN 38103
The Columns is a ceremony and reception venue nestled in downtown Memphis. The venue features 22 marble pillars and over 20,000 square feet of grandeur.
14. D'Luxe Venue
Address: 8014 Club Center Dr Ste 3, Cordova, TN 38016
D'Luxe Venue is a wedding venue in Cordova, Tennessee that offers couples a customizable and luxury banquet hall for their special day. The space boasts high ceilings, white walls, and clean lines – making it a blank canvas for couples with ambitious decor ideas. D'Luxe Venue has an open vendor policy, which means you can bring your caterer for food and beverage needs. This popular Memphis wedding venue fits 200 guests and offers space for ceremonies and receptions. You also get access to the kitchen during your stay. Additional amenities include decor packages, silk flower centerpieces, a/v equipment, and more – making it a picture-perfect day.
15. Avon Acres
Address: 4361 Summer Ave, Memphis, TN 38122
Avon Acres is a beautiful banquet hall-style wedding venue that covers over 5,800 square feet. It features shiplap ceilings, wooden beams, stunning iron chandeliers, large glass pass-through doors, a covered patio, and an expertly maintained lawn. It can accommodate 300 seated guests indoors or 375 standing guests.
Wedding packages include gold Chiavari chairs, various colors of linens, a 12-hour rental, an event liaison, two built-in bars and the catering kitchen, WiFi, and free parking.
16. Chimes & Occasions
Address: 201 Cooper St, Memphis, TN 38104
Chimes & Occasions is a wedding venue located in the heart of Midtown, Memphis. The venue offers budget-friendly packages with options for bringing your caterer and bar service. The venue is an old church with the look and feel of an old french chapel. The intimate setting is filled with European antiquities and various rooms to host your reception. The venue has a landscaped courtyard, tables, chairs, tablecloths, and space for 125 guests.
17. Metal Museum
Address: 374 Metal Museum Dr, Memphis, TN 38106
The Metal Museum is one of Memphis, Tennessee's most incredible wedding venues. The venue sits just south of Memphis's downtown area and features astonishing vistas framing the Mississippi River and the Harahan Bridge. These views give you the best views Memphis has to offer. The venue can accommodate up to 200 guests. The Metal Museum is also an excellent option for weddings that want to celebrate in an atmosphere of vibrancy.
18. Windyke Country Club
Address: 8535 Winchester Rd, Memphis, TN 38125
Windyke Country Club is a wedding venue located in Memphis, Tennessee. The Windyke Country Club can accommodate 96 guests and a patio and tent for up to 300 guests. The grounds are gorgeous and will make your wedding photos beautiful. This venue offers indoor and outdoor ceremonies that are perfect for any weather.
19. The Propcellar
Address: 2585 Summer Ave, Memphis, TN 38112
The Propcellar is a historic warehouse in Memphis, Tennessee, with an open ceiling, concrete floors, and antique airplane props as decoration. The venue offers a bohemian-chic design that can be completely customized to suit your needs. Renting the entire venue includes security, 10 hours in the space, tables, chairs, four boxwood bars, catering tables, the prep kitchen, options to bring your alcohol, WiFi, and a stereo system.
20. The Magnolia Room
Address: 35 S Florence St, Memphis, TN 38104
The Magnolia Room is a famous wedding and event venue committed to making an event of up to 150 guests perfect. The venue is owned by Harlan and Kari, who believe in creating a friendly atmosphere to provide couples and their people with the best experience possible.
Another great feature is their personalized catering services for your wedding reception to ensure a stress-free experience. The venue has been in operation for 21+ years and has a reputation for providing couples with the best wedding experience possible.
21. Memphis Botanic Garden
Address: 750 Cherry Rd, Memphis, TN 38117
The Memphis Botanic Garden is one of the best places to get married in Memphis, Tennessee. The 96-acre garden has three spaces for outdoor service, including a Japanese garden, a rose garden, and the Blecken Pavilion. Hardin Hall is the most popular option at the Memphis Botanic Garden. It features direct garden access, a dance floor, string lights, and many customization options.