6 Stunning Tennessee Wedding Venues on our Property
All photos are ours on this blog!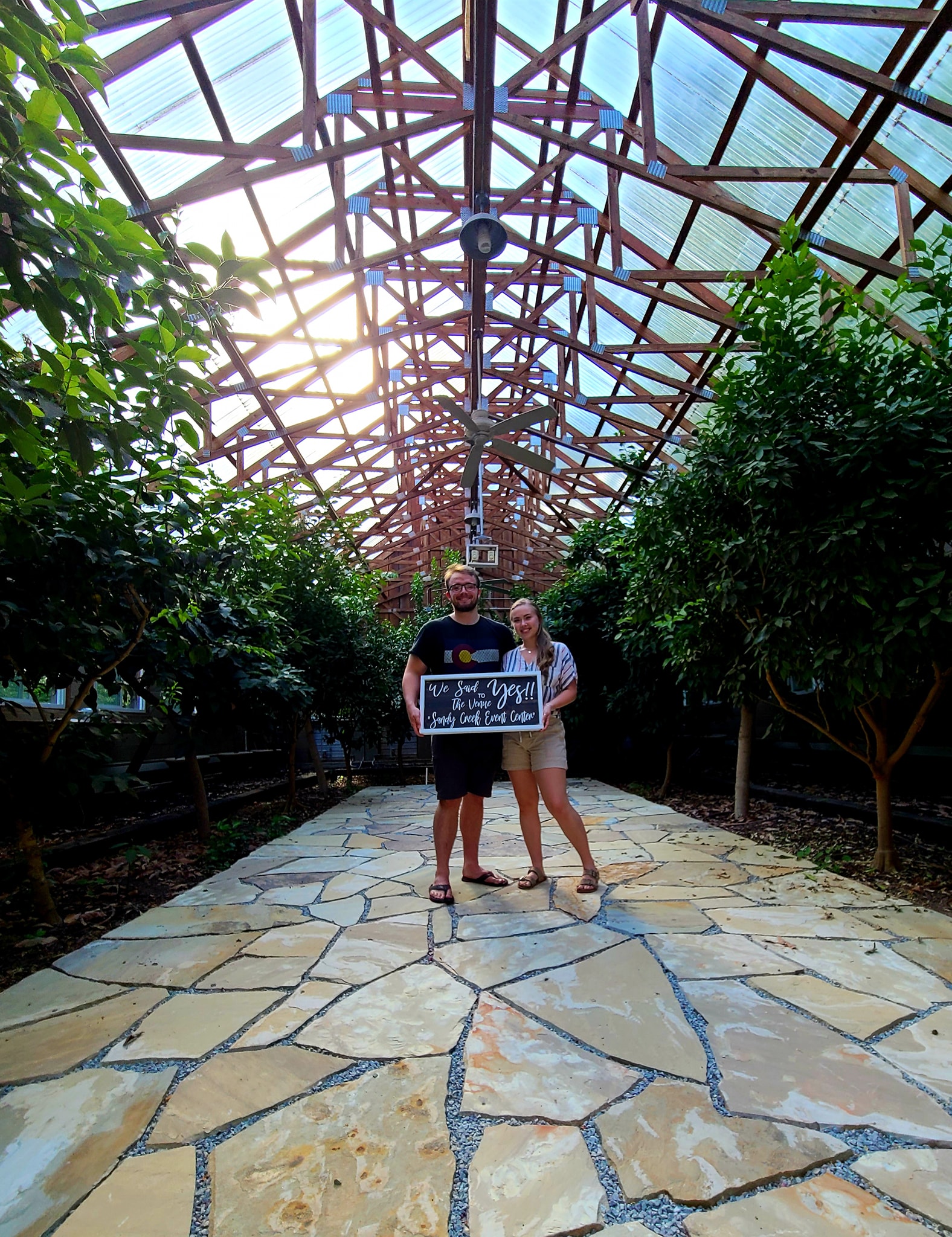 There's no shortage of Tennessee wedding venues, but no two are the same!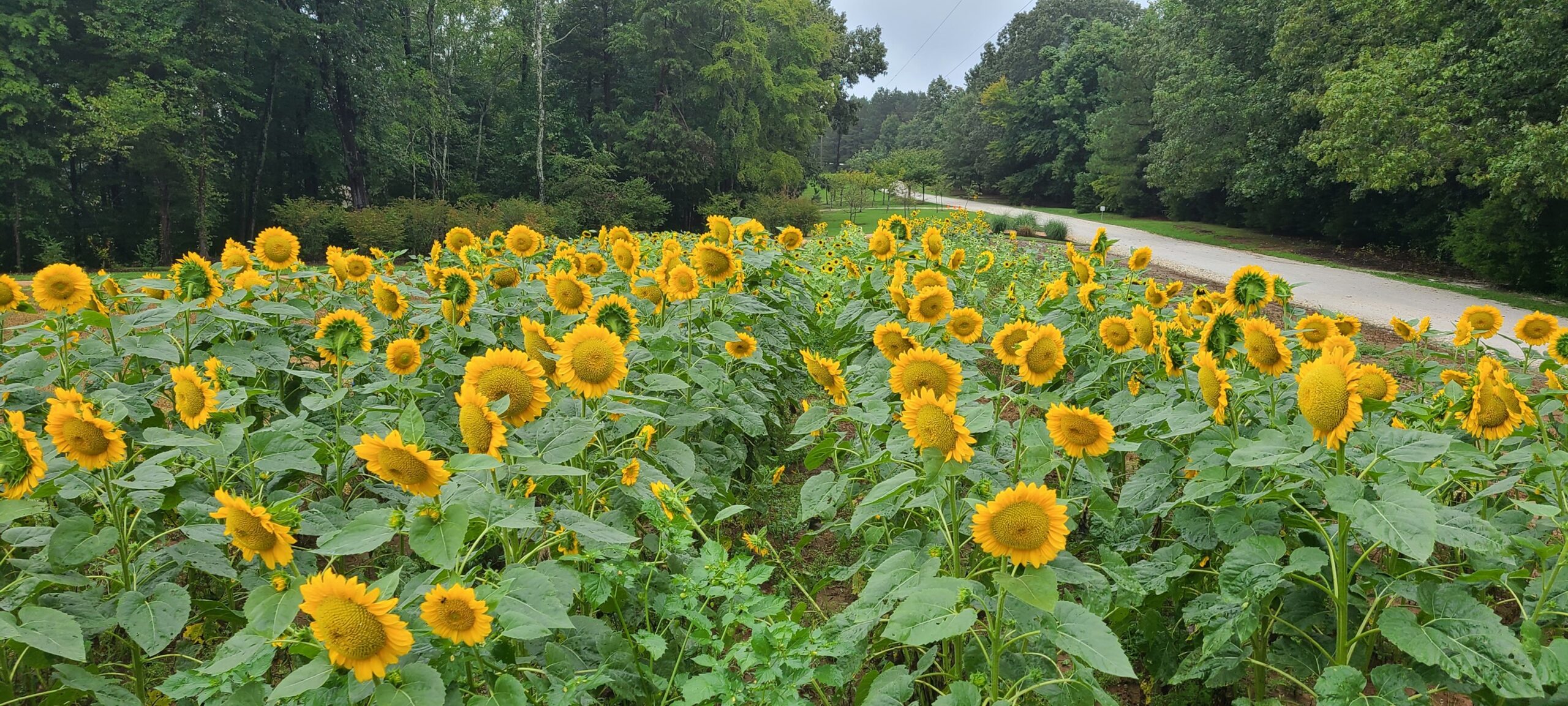 Choosing a great wedding venue can be one of the most challenging decisions you will make. There are so many things to consider, and not all wedding venues in Tennessee are created equal!
Our indoor and outdoor wedding venues in TN offer:
430+ acres with manicured forests, natural beauty, extensive landscaping with outdoor fun and sculptures, and hiking trails
Numerous indoor and outdoor reception/ceremony options
Overnight accommodations, including a pet-friendly compound
Private island featuring a natural stone pavilion and seating area, underwater lighting & a lake fountain
Single-day or multi-day packages and pricing (from an intimate wedding to a huge wedding)
Bridal suite/grooms room (ready rooms)
Onsite gym, guest laundries, and kitchen, and watercraft rentals
Tables, chairs, lighting, sound system, setup & cleanup are included
Unlimited beautiful photography opportunities
Botanical gardens and a greenhouse
Onsite parking for you & your guests
Natural light indoors, and a blank canvas to create your rustic charm or whatever style you want
Bring in your own outside vendors
It's important to ask yourself what matters most and prioritize that.
When you do, the venue search will go much more smoothly. It can be hard to narrow down your choices, especially when there are so many options out there- don't worry, we're here to help with a few tips for beautiful wedding venues in TN.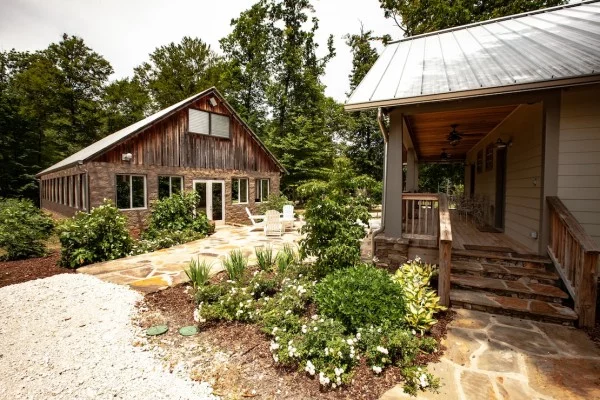 1. Narrow down your venue search by location.
Consider how close the venue is to where your guests are coming from. Picking a venue in Tennessee can save money on travel and lodging costs! If you're hosting your wedding in downtown Nashville, hotels often cost more and have less availability. There's also traffic and parking to consider – just more variables to your already busy wedding planning!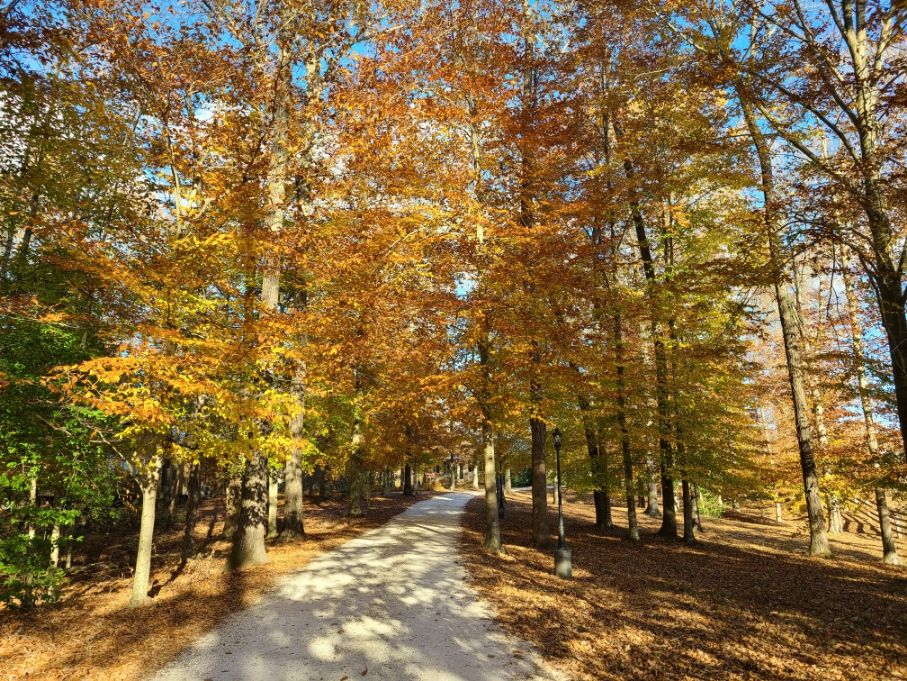 You don't have to search for venues near major cities.
Also, if you're looking for beautiful venues in TN, don't harp on picking a location near the major cities: Nashville TN (Country Music Capital), Memphis TN, and Knoxville TN.
Consider choosing something off the beaten path and away from the crowds. Believe it or not, there are more venues in rural areas to help you plan your dream wedding!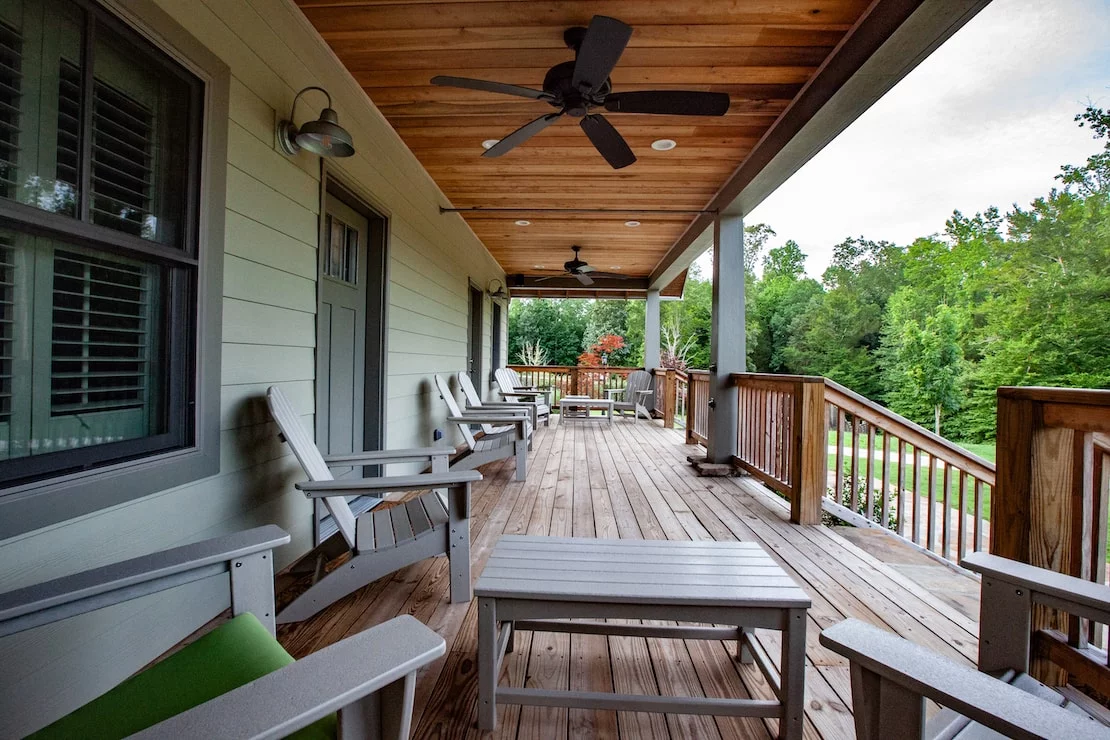 And no, this doesn't mean you have to search in Gatlinburg and Pigeon Forge.
Many wedding couples search for beautiful wedding venues in TN by looking at these cities and venues in the Great Smoky Mountains but entirely forget about west Tennessee.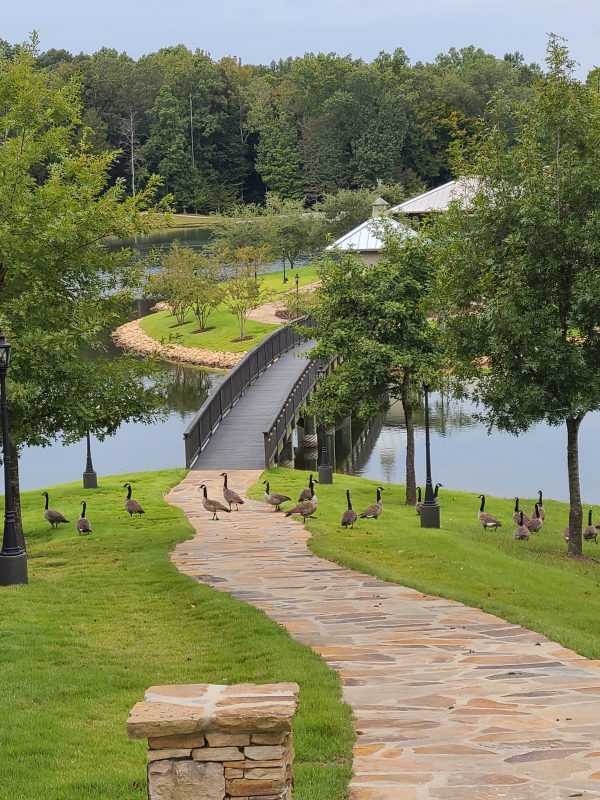 Here's the other issue with Tennessee venues in popular tourist destinations.
The Great Smoky Mountains are sure to be one of the most popular wedding destinations. But the truth is, this location is often entirely crowded during the wedding season.
That takes a bit away from the allure of escaping to the mountains and enjoying nature.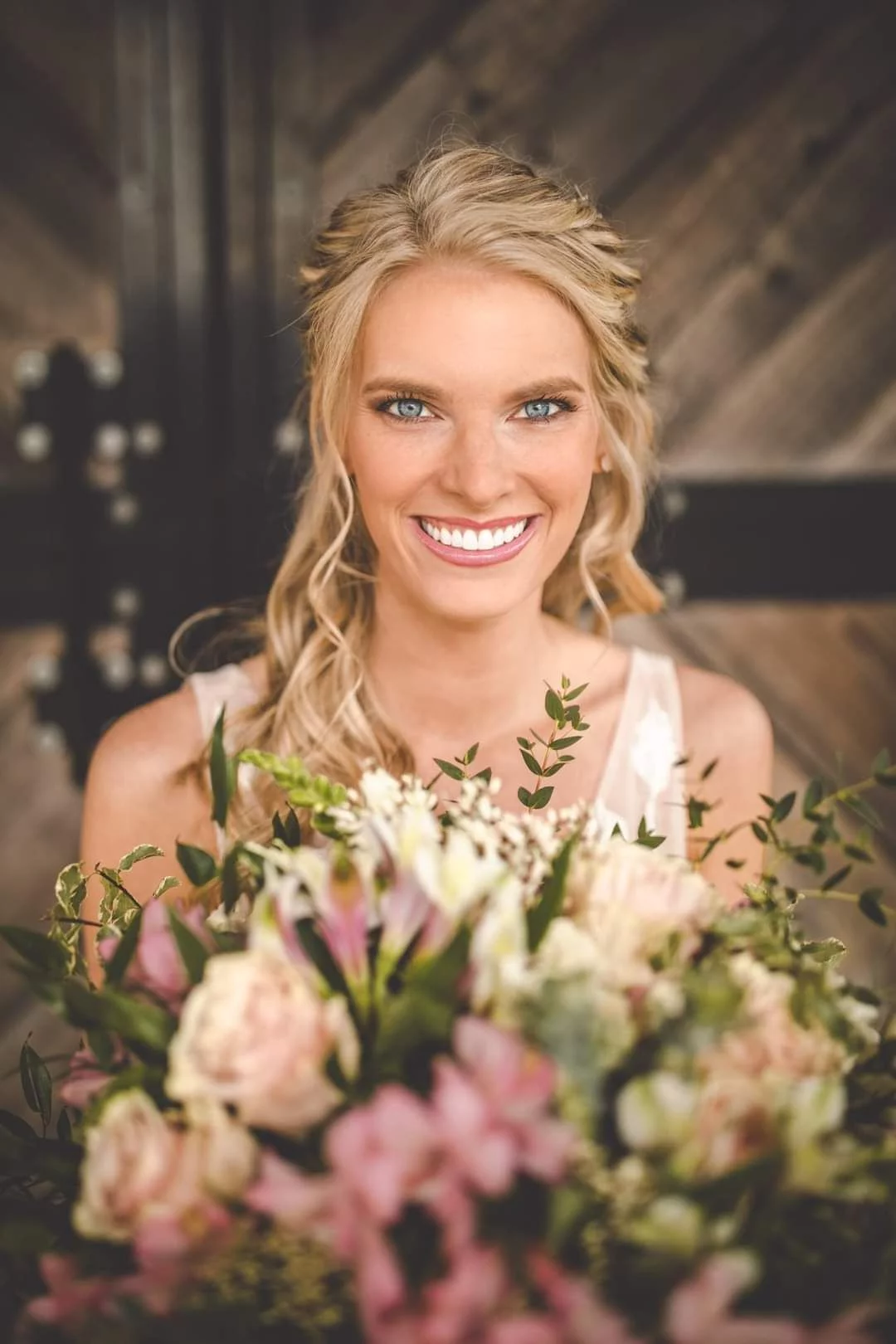 Hotel rooms skyrocket for your guests during peak season, and the highway gets very congested.
Crowds of people will flock to all the nearby attractions, taking away from the secluded allure that you deserve for your wedding.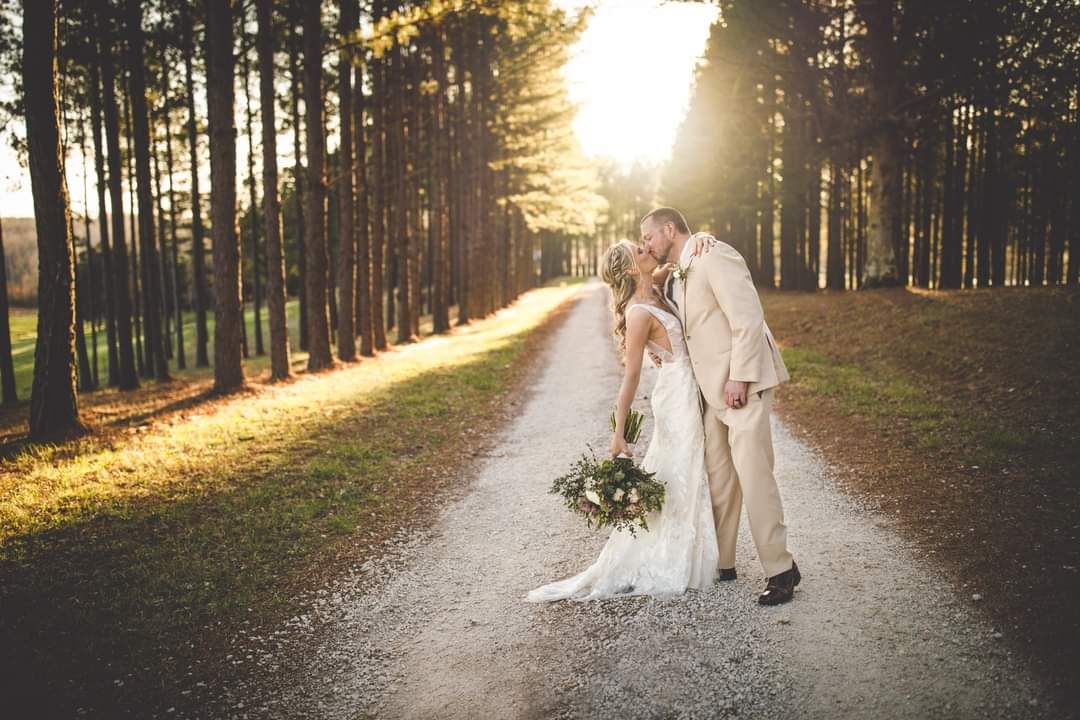 Sandy Creek is a Tennessee wedding venue located in west Tennessee in the town of Springville, TN.
Our Tennessee wedding venue offers over six wedding ceremony and reception locations as well as overnight accommodations on 430+ acres.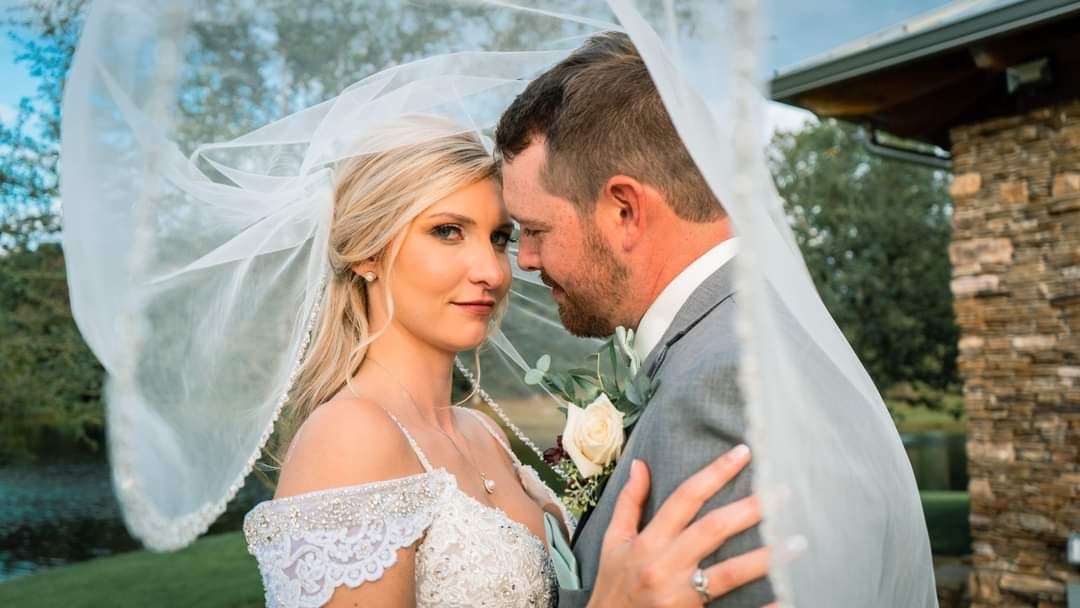 We have several indoor venues, several reception space options, an event barn (The Stables), and even include all-inclusive packages. We host large weddings, small weddings, and are a picture-perfect setting with no shortage of outdoor option choices.
We're only a short drive from the County Music Capital.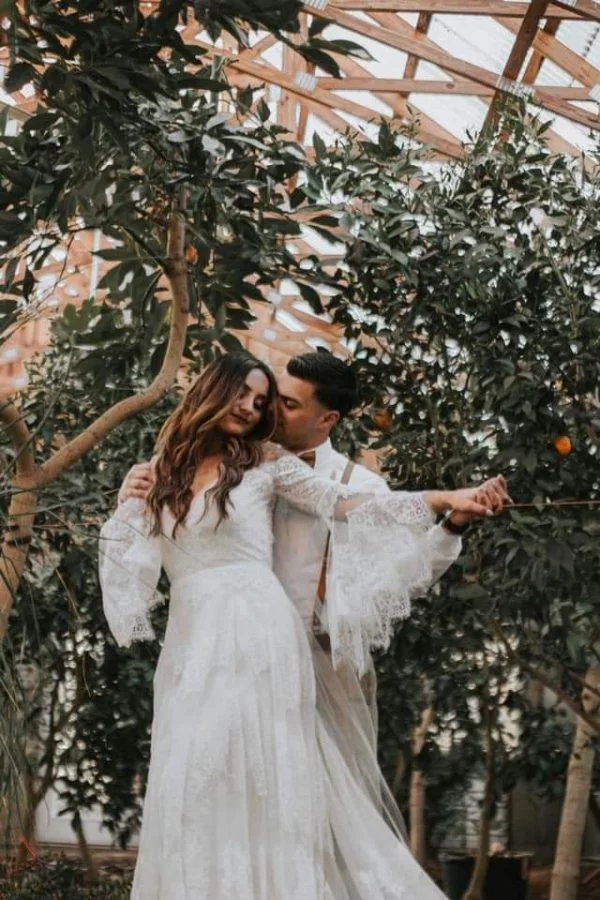 Our Tennessee wedding venue is a short drive from Nashville TN and Memphis TN.
Many wedding couples pick us as their perfect venue because it's not too far away from their home and where their guests live, but just far away enough to give you the feeling of having a peaceful getaway.
When they find our venue, they typically take a virtual tour before driving here.
If you're coming from the outskirts of Nashville or downtown Nashville, you can make your venue tour at Sandy Creek an easy day trip. Most of our wedding couples take a virtual tour before they commit to the in-person tour.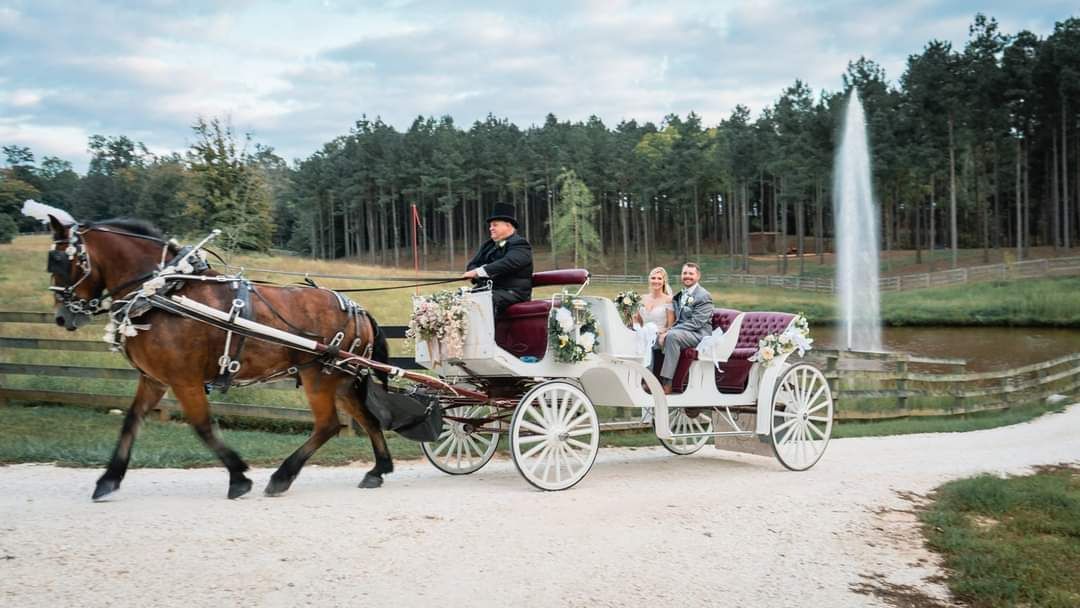 A chance to create beautiful memories.
Our venue is situated on 430 beautiful acres, with endless opportunities to create beautiful memories and give you and your guests space to roam and explore. Want to hike with your bridal party or ride ATVs? Have a catered rehearsal dinner? We can make it all happen here. We also can host your bridal showers and rehearsal dinner.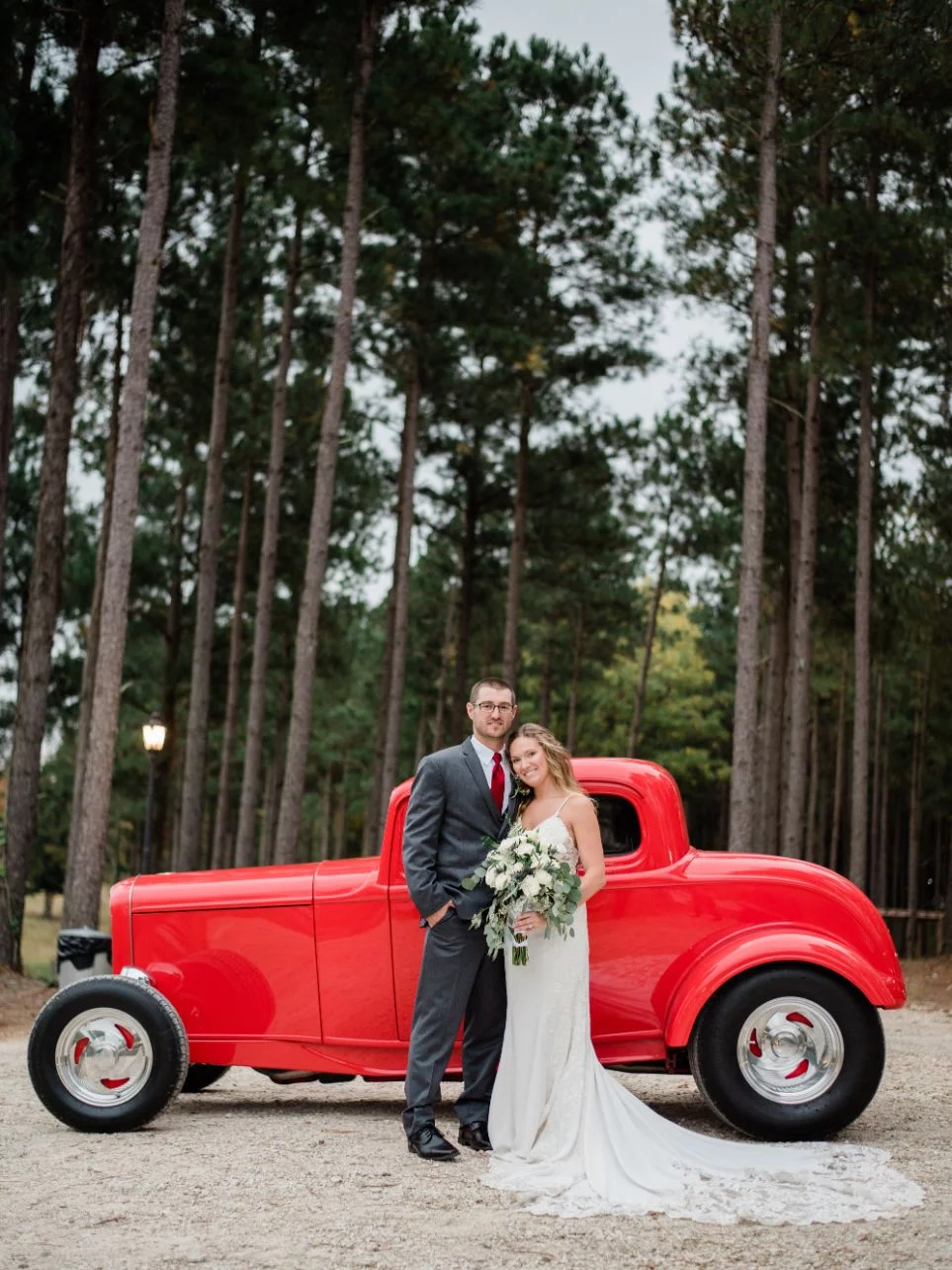 We have plenty of unique outdoor Tennessee wedding venues and indoor space options, from our private Island to pine forests and furnished loft in the Stables. Our wedding packages range from DIY to all the bells and whistles.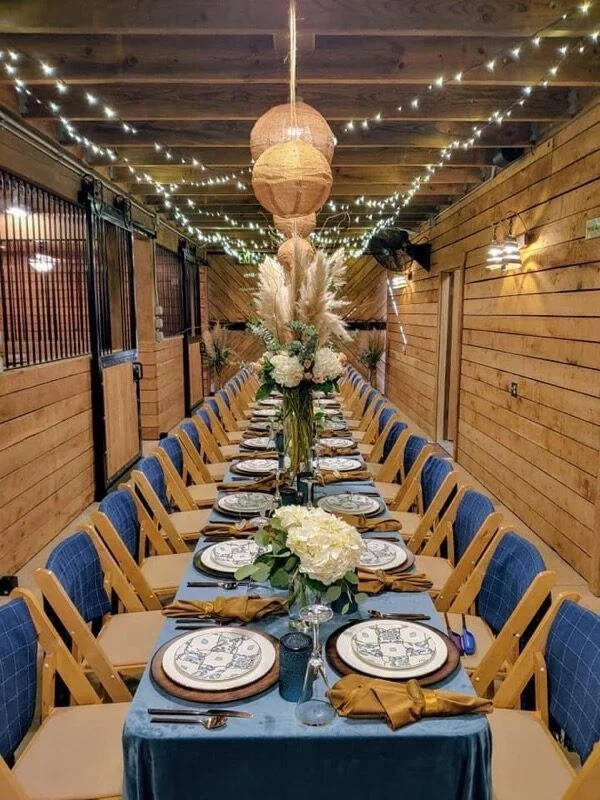 2. How to narrow down venues using catering options.
Do you want a wedding venue that will provide your wedding party food, or are you planning on using catering or an outside vendor? Consider what style your wedding is and what vibe you want to help you pick your catering style.
And how much do you want to spend on the catering?
Do you want to go with pre-set catering choices at a venue or have the option to customize your menu? The first option is more convenient, but the second option is more personal and unique.
Some venues in TN charge you for off-site catering.
Even worse, some venues don't have an onsite prep kitchen, so you'll have to fork out hundreds or thousands extra to keep your food at the right temperature at your venue.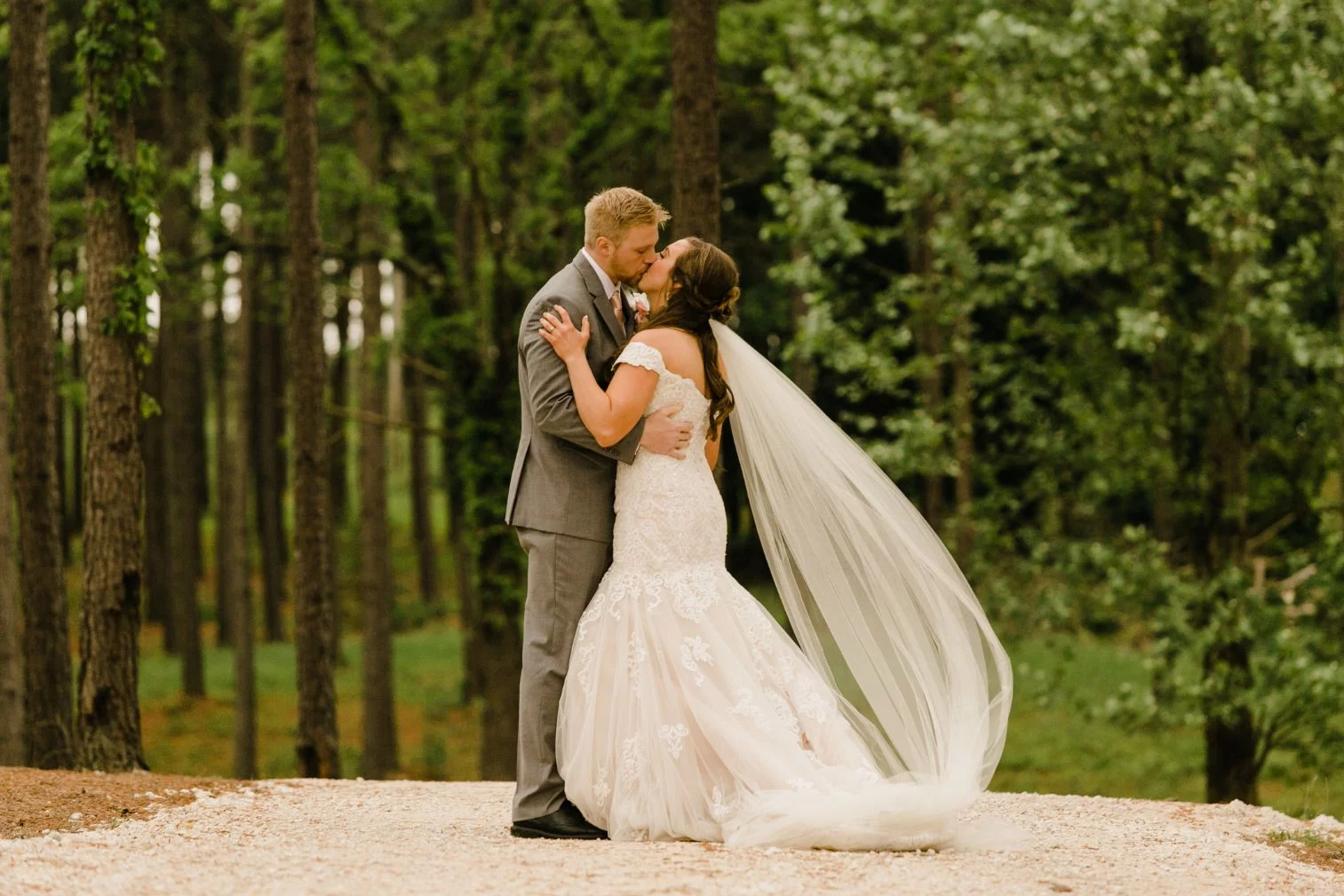 P.S. Sandy Creek lets you choose your vendors, including catering, has an onsite kitchen, and we don't have hidden fees or unwanted surprises! When you do your planning or work with a wedding planner, at Sandy Creek, you can work with any licensed and insured caterer to bring your culinary dreams to life.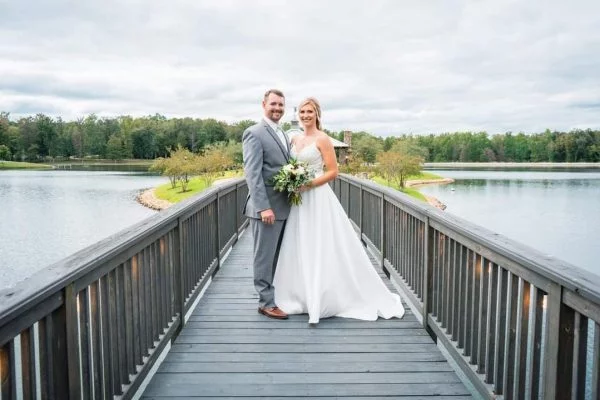 3. How to narrow down venues according to your budget.
How much can you spend on the event venue? There is such a wide range of prices and options available, so ask yourself what's most important to you when deciding this. You'll spend the majority of your budget on your venue and catering, and most couples have no idea what they should pay or how to compare Tennessee wedding venues.
Make sure you know what the total cost will be upfront before you sign any contract or paperwork.
The last thing you want is a venue that charges a low rental fee but makes all their money selling alcohol to your guests.
Guess what? We have all of our pricing upfront – no secrets! Take a look here: https://sandycreekfarms.com/investment-destination-wedding-tennessee/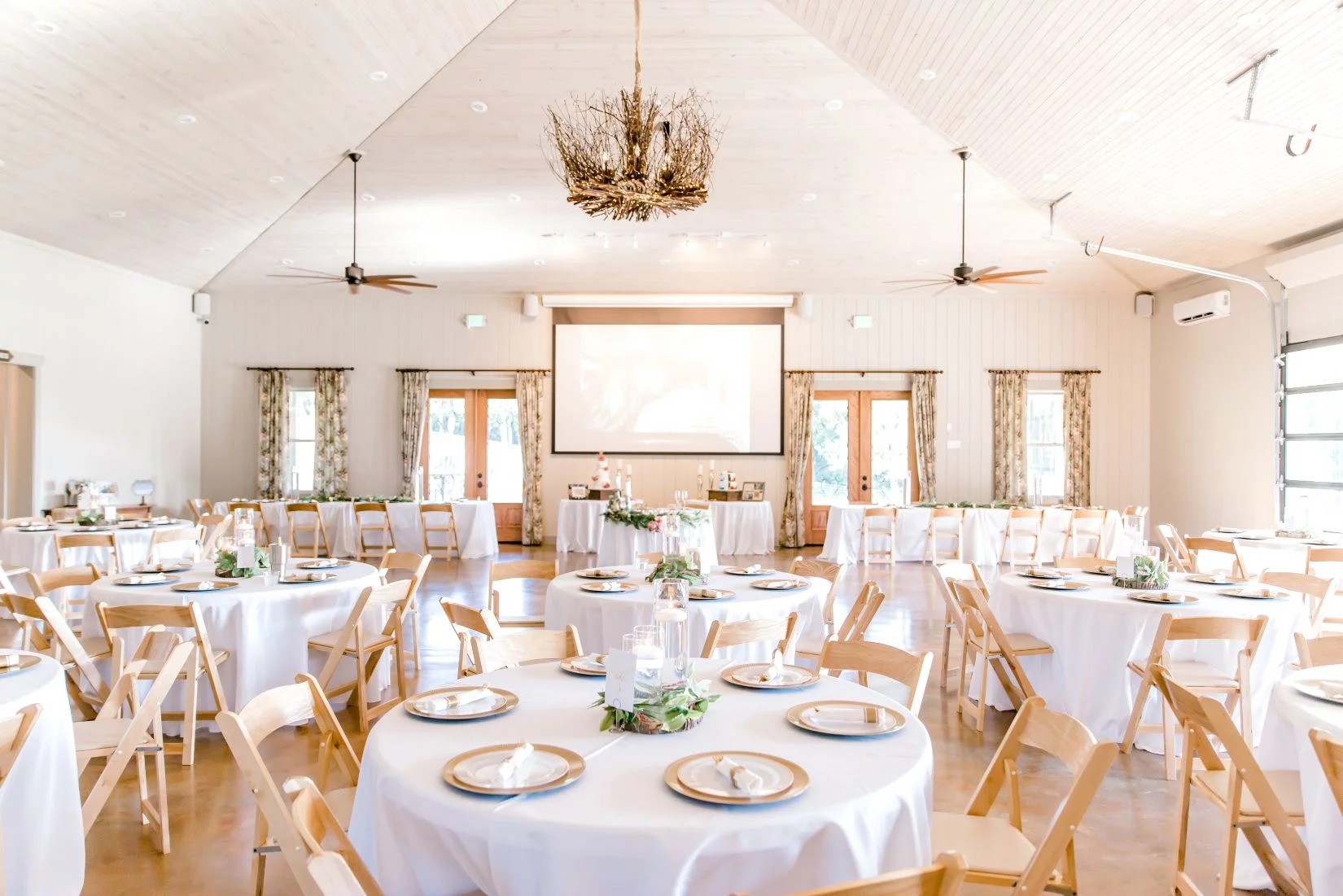 Our advice? Compare all the Tennessee venues you're looking at and what they have to offer.
If one offers something the other doesn't or you have a question about hidden fees, contracts, or more, ask them. If they are shy to answer or don't have a definitive answer, don't work with that venue! Hiring a wedding planner is also a fantastic way to help you pick your dream venue and know this information upfront, cause they've already done all the legwork.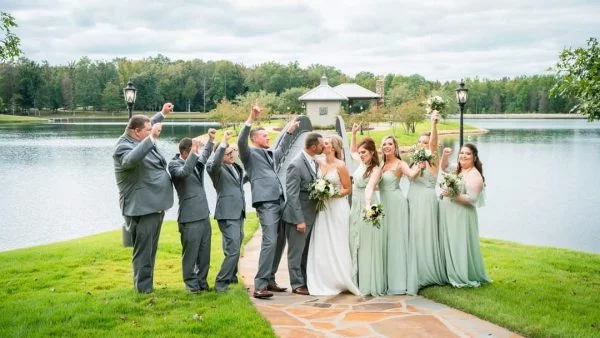 4. How to narrow down your budget according to your guest count.
How many guests will the wedding venue accommodate? Remember, more space means a higher price tag, and if your guest list is below that number, it might not be worth paying for an extra room.
What size wedding venue do you need? There are venues for as few as 20 people up to 1000+. What arrangement does your party have – banquet or reception style tables, round tables, high tops?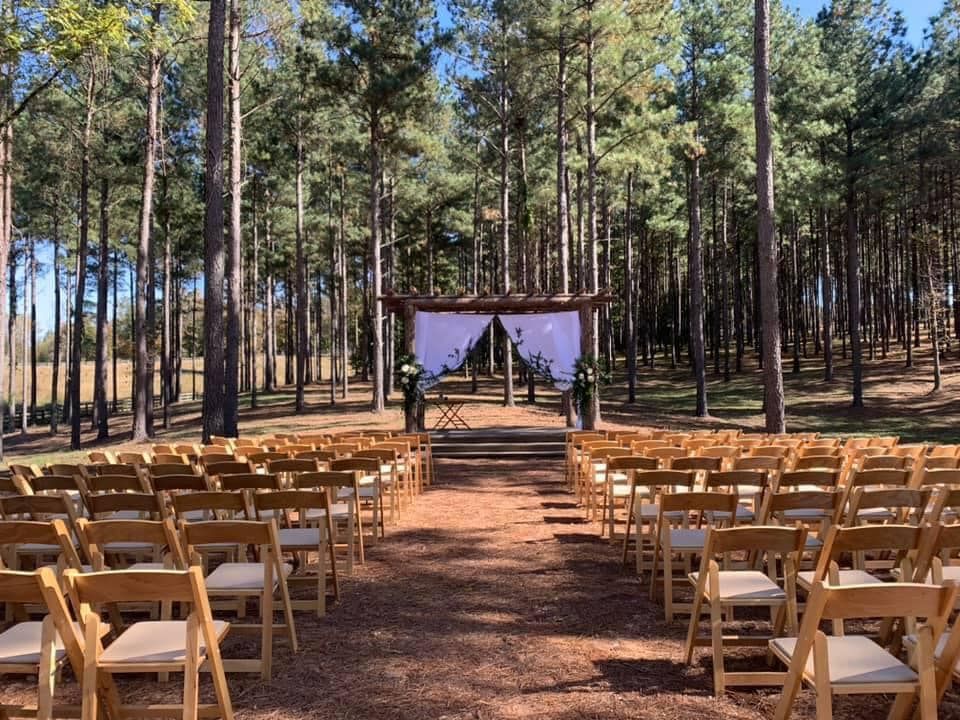 Most venues can accommodate a small number of guests. But if you have a large number of guests, you'll want to start your venue search even earlier than you think you need to.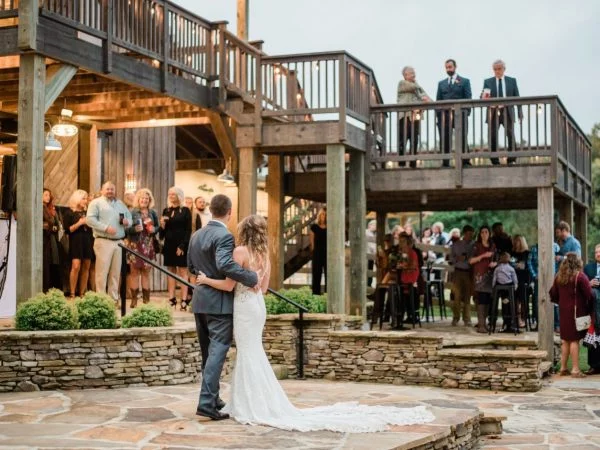 5. How to narrow down more wedding venues in TN according to amenities and inclusions you can't live without.
What's important to you? Maybe you want a charming wedding venue with a woodland ceremony and a rustic indoor reception – or a country wedding venue that offers a bridal suite and intimate wedding decor items onsite. Perhaps you're looking for onsite accommodations or a venue that provides activities for your wedding guests. P.S. we offer all of this!
Whatever is most important to you, list those items and use them to vet and narrow your venue search. Knowing what the venue offers is key to having a successful wedding. Some venues loop their amenities and inclusions into their wedding packages to give you a better deal.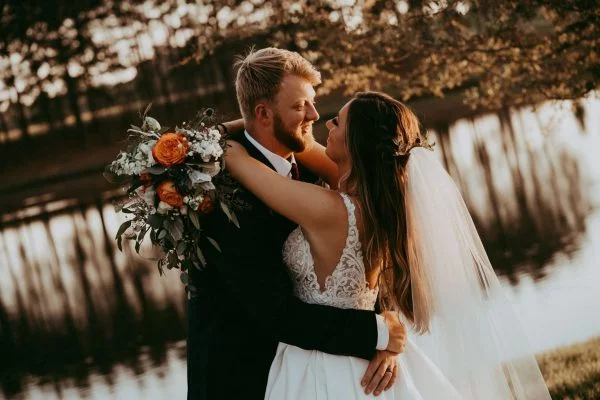 6. How to narrow down your budget according to wedding photography needs.
Your wedding photos will be the most important keepsake from your day. Ensure you can capture the photos that make up these memories at your venue by taking a tour or viewing pictures online beforehand.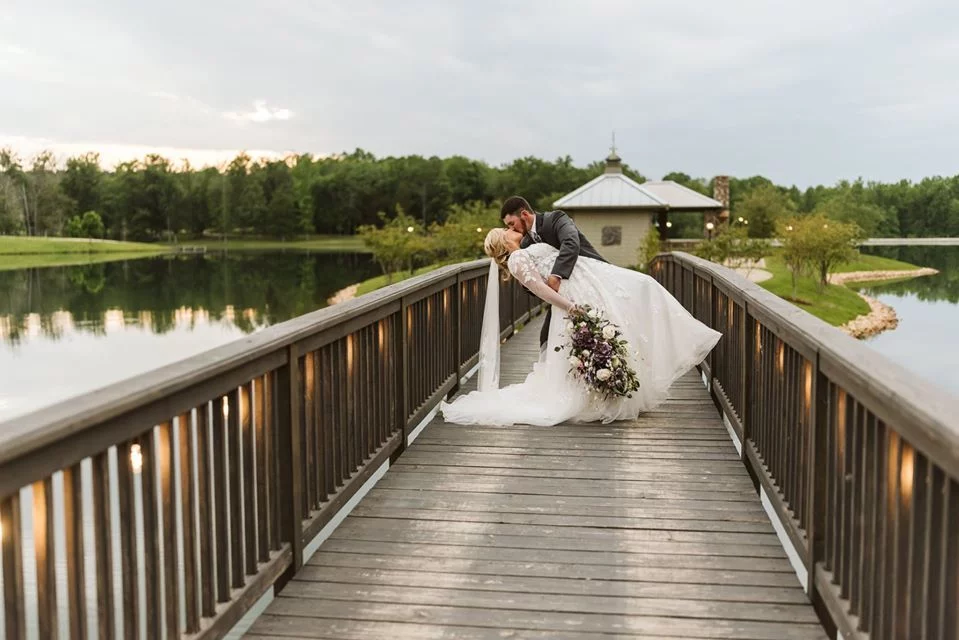 Endless photo opportunities at our venue
At our private estate, we have 430 acres with endless photo opportunities for you to choose from. Often when you pick a Nashville wedding venue, you're stuck with the same photos that all your other friends have from their weddings. You want unique wedding photos, right? So be sure to consider this when looking at venues in TN.
Here's another thought: if you have to have photos at that beautiful barn, historic church, Cumberland River, or bell tower, take your engagement photos there with a wedding photographer!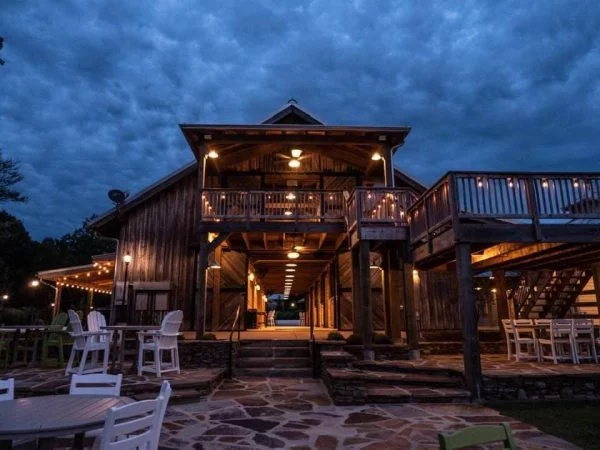 7. How to narrow down your Tennessee wedding venues' search according to your wedding date and the season.
The time of year and weather will greatly impact your wedding. Your wedding vibe and style will be impacted, depending on if you choose a spring, summer, fall, or winter wedding in Tennessee. For example, a Fall wedding in Tennessee offers cooler temperatures and beautiful colors.
The winter will be chilly but offer you plenty of opportunities to have a gorgeous wedding dress, and maybe even a fur (or faux fur) bolero that will make for AMAZING photos. We absolutely love when our wedding couples dress their wedding for the season. You won't get photo opportunities like that in a venue in downtown Nashville!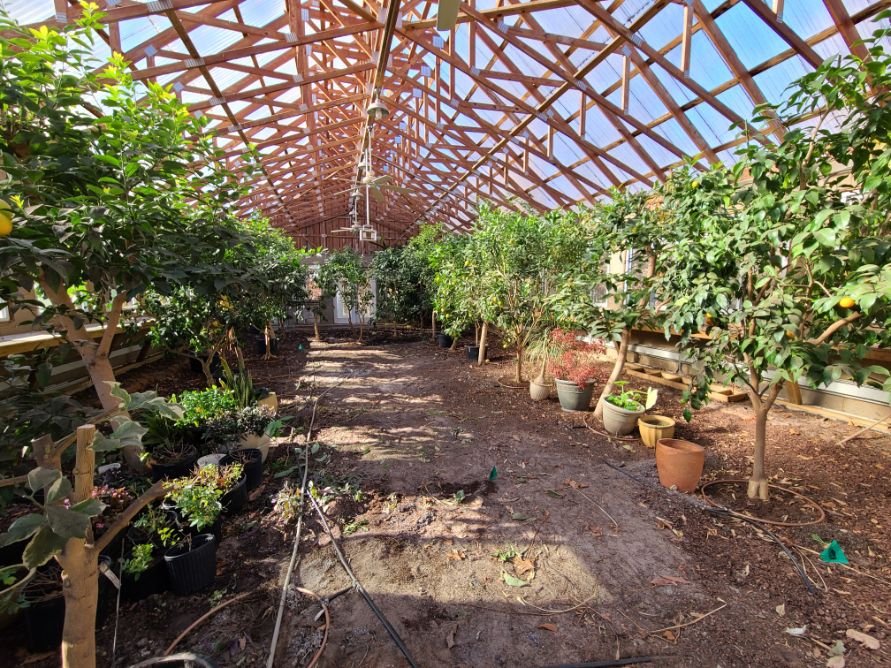 There are many great venues to look at, from historic building options to east Tennessee and places that host more weddings than you can count, but whatever you do, make sure you know what the venue will look like on your wedding date!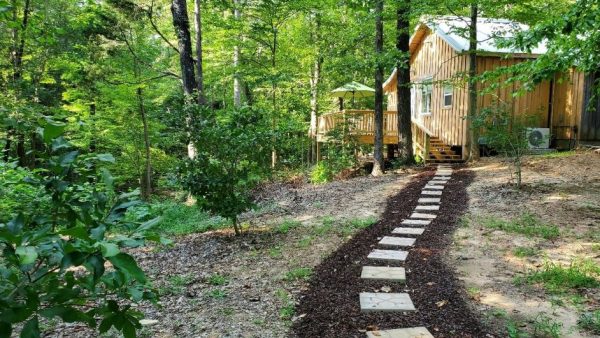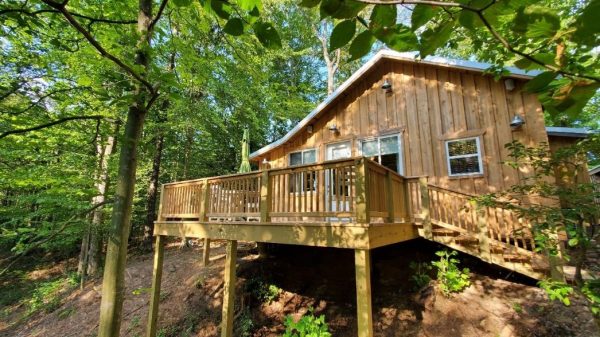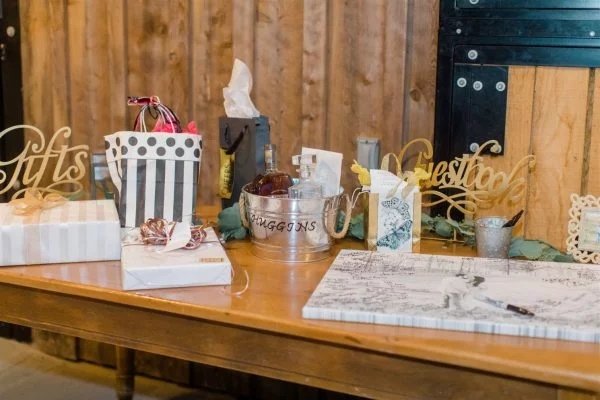 8. How to narrow down your search according to your style and taste.
If you want to get the most out of your wedding day, it is important that you narrow down a few different styles.
The style should be determined by what matters most to you and your partner as well as what will make for an eventful experience.
And there are many Tennessee wedding venues with various outdoor space options perfect for any celebration!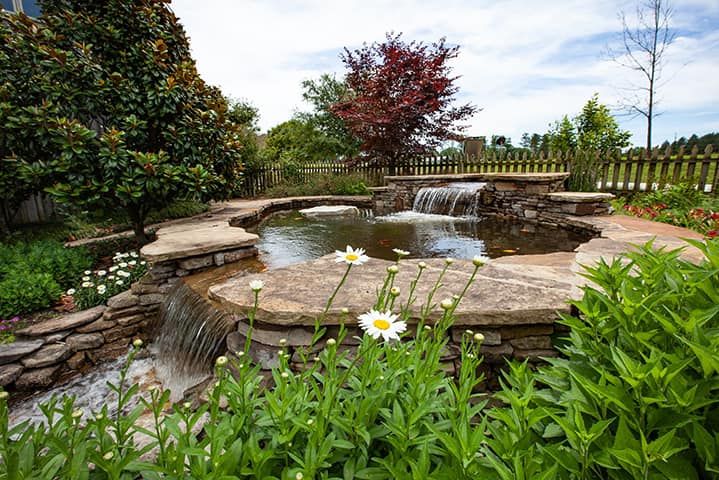 Remember, your happiness matters most.
Your big day is one of the most important days of your life. It's a time to celebrate with those closest to you and create lifelong memories that will last for years.
Good luck in your search!
We wish you the best of luck in your happily ever after and finding the perfect venue :)
Many factors go into choosing the perfect venue, but it doesn't have to be stressful or overwhelming! We hope this blog post has helped provide some guidance on what makes up an ideal location in Tennessee so you can focus more clearly on what matters most – finding happiness.