We'll outline the steps of planning your Tennessee wedding and marriages in TN.
Planning a wedding is exhilarating but can also be overwhelming and downright stressful. Combine that with planning out of state, like a Tennessee destination wedding, and you could find yourself with a full-time job!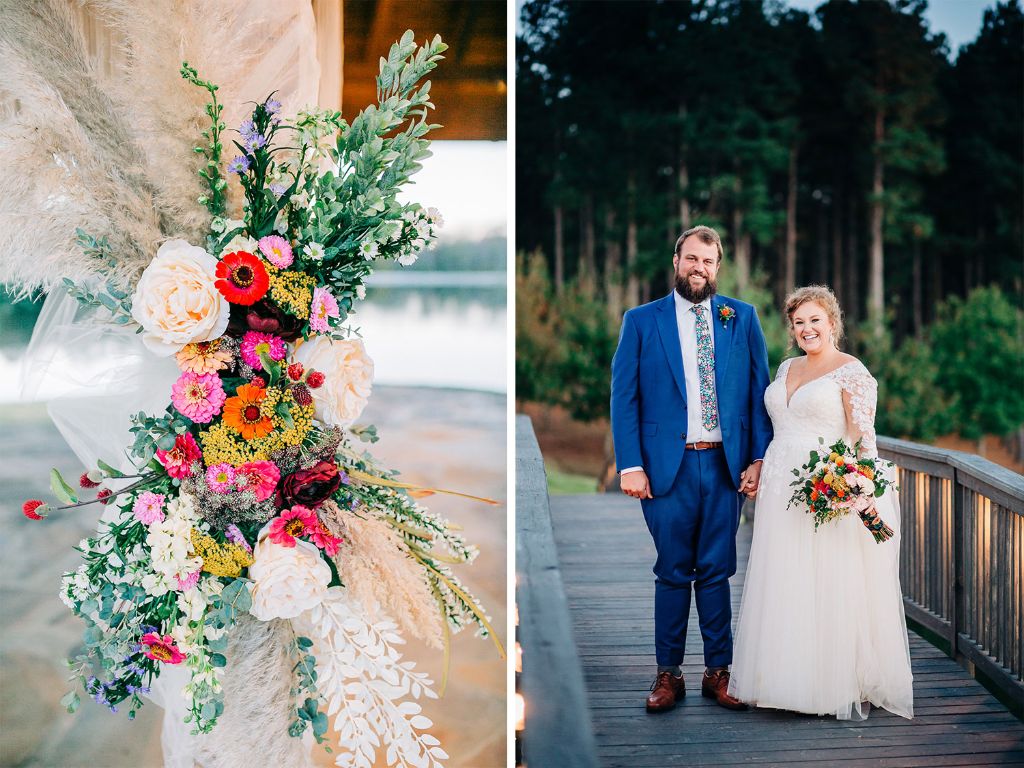 What do I need to know about getting married in TN?
You need to learn a few things about getting married in TN, such as getting a license and hosting your wedding ceremony and reception. This article demystifies the planning process for you by breaking down what to do at each step of the process.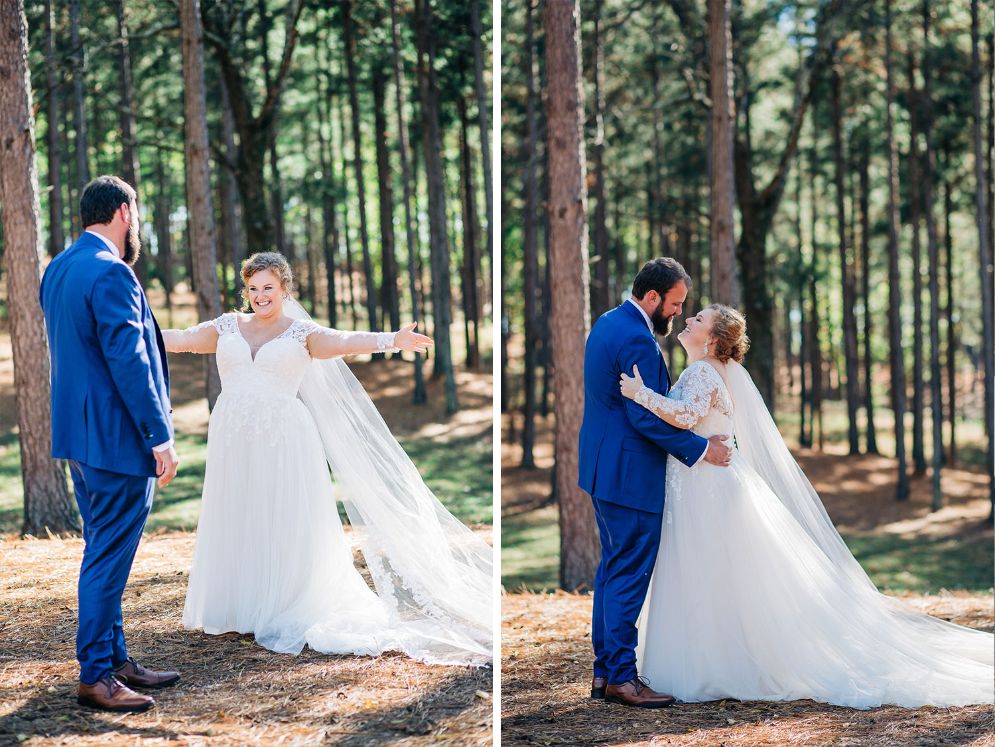 1. Determine what kind of Tennessee wedding experience you want.
The first step in planning the perfect Tennessee wedding is determining what kind of wedding you want. You can choose a destination wedding or a Pinterest-worthy event. Tennessee has many beautiful locations if you're looking for a destination wedding (which is why you're reading this, right?) :)
Most people don't ever consider west Tennessee because they're focused on the Smoky Mountains, but Sandy Creek Farms is one of the top destination locations in the state for weddings.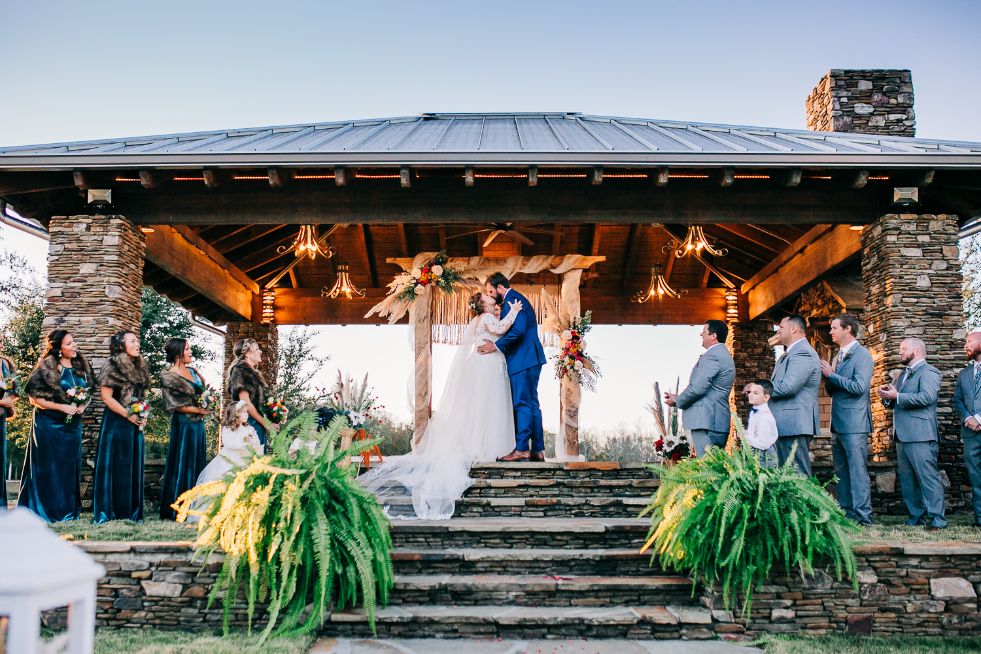 TN State Park Wedding
Some couples are considering getting married at a State Park. There are many beautiful state parks in Tennessee, but be aware of the hoops you may have to jump through (and permits) to have a wedding at one.
Often, it's not worth the effort and extra costs to get married at a TN state park.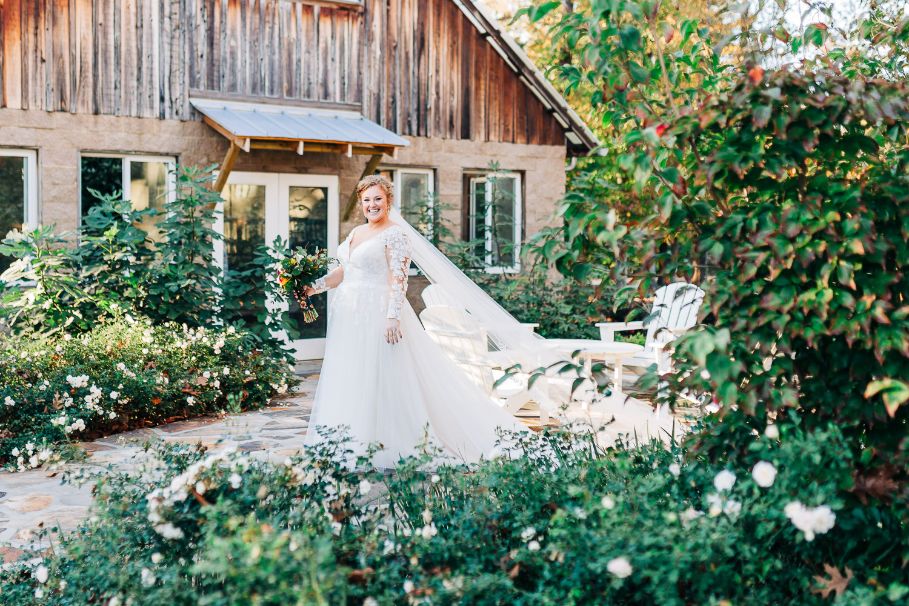 2. Choose a date and time.
Choosing your wedding date can be random or sentimental. Some people pick the day of their anniversary or another day with significant meaning. Others pick a date that is convenient for their family or friends.
Choosing your wedding day can be one of the most important decisions you make during the planning process.  It will affect everything from the budget to the weather.  Here are some essential things to consider when choosing your date:
1)      Weather
Choosing a wedding date is all about picking an ideal weather date. Ideally, you want to choose a day that will not be too hot or cold.  Consider your wedding theme and reception location when choosing an ideal weather date.  If you are having an outdoor wedding, it is best to pick a date with good weather.
2)      Family and Friends
Choosing the right time for your wedding is also about choosing a time that works for the people you care about.  If your family and friends are spread out across the country, then you want to choose a date when they can all attend.  If your parents are elderly, you want to choose a date that is not too stressful for them.
3) Budget
Most wedding venues in Tennessee charge less for winter weddings. If that's not your style, be prepared to pay regular prices for in-season packages. For example, you can view our prices here for off-season and in-season. And speaking of venues…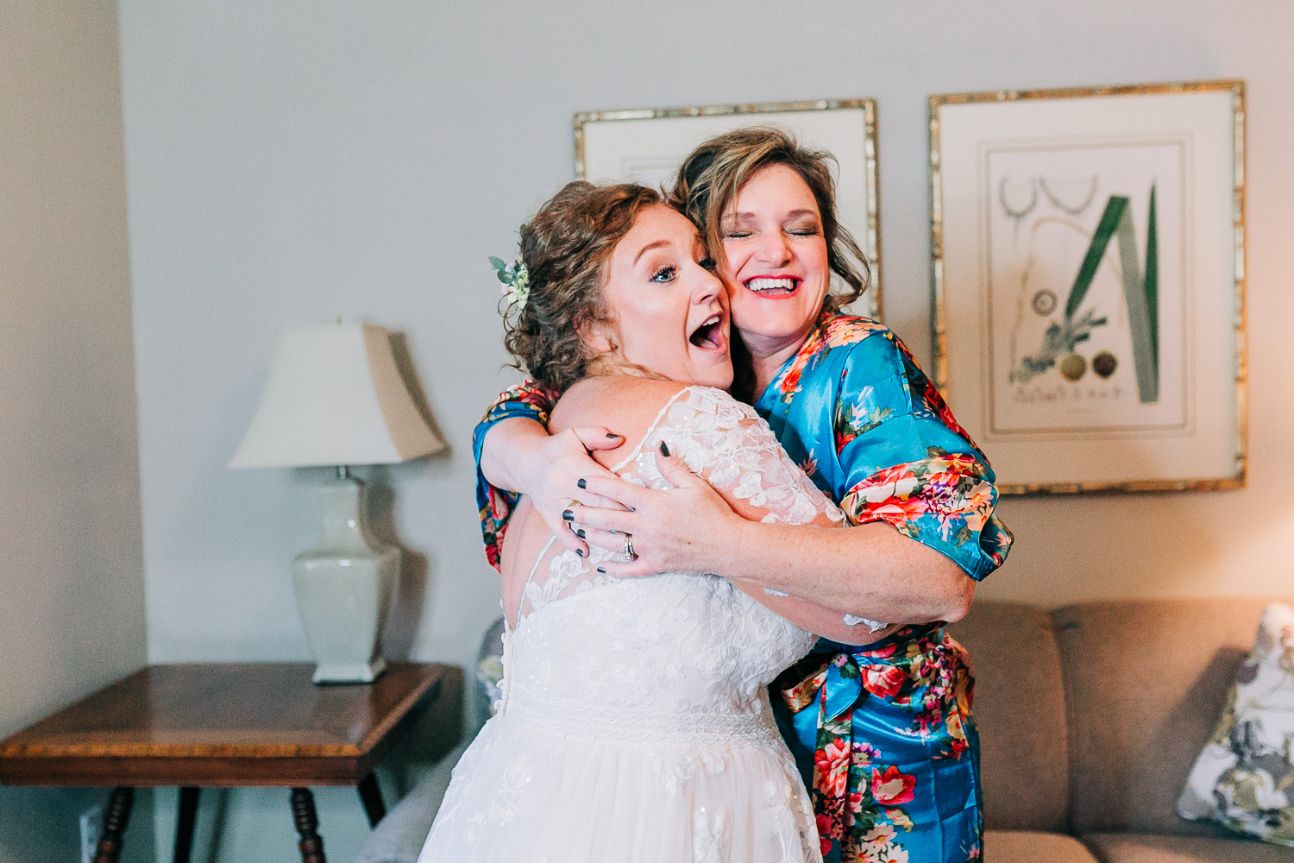 3. Pick the best venue for your wedding ceremony and reception.
The wedding venue is the foundation for everything else. It sets the tone and style for the entire event. Picking the right wedding venue is essential because it's the most critical decision. Here are a few things to keep in mind when narrowing down your choices:
– What is your budget? Some venues are more expensive than others. Don't be fooled by a low price tag of some Tennessee wedding venues – many tack on prices after you sign the contract, costing you thousands. We don't do that at Sandy Creek :)
– What is the size of your guest list? Some venues are more intimate while others are better suited for a large guest count.
– What is the style of your wedding? The type of venue you pick will frame your entire wedding style and decor.
– What is the location of your wedding? Do you want a venue that is located near the airport or do you prefer a venue that is out in the country?
– What is the alcohol policy? Will you have to pay more later on for alcohol or is it BYOB?
– Does it offer overnight lodging for guests? Will you have a place to get ready and spend the night so you don't have to Uber back to your hotel?
Once you've answered these questions, you'll better understand what kind of venue will be perfect for your Tennessee wedding.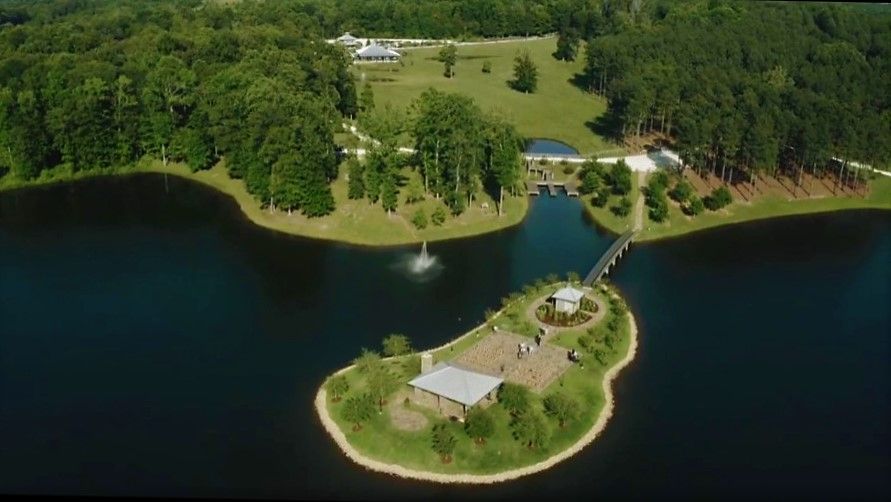 4. Find a wedding planner that cares about your style and interests.
The fourth step in planning a Tennessee wedding is to find a wedding planner. You can contact the wedding planner via their contact page and have a phone conference with them. During the phone conference, you'll discuss your vision for the wedding. Make sure to have a list of what you want for your wedding so you can find vendors that match your vision. Once you've found some vendors, negotiate prices with them. Finally, arrange a time for the wedding planner to come to your home or venue so they can see what you've planned and help make any final arrangements.
P.S. – We don't require a wedding planner at Sandy Creek, but hiring one can often save you money and stress. They usually have partnerships with vendors to save you money.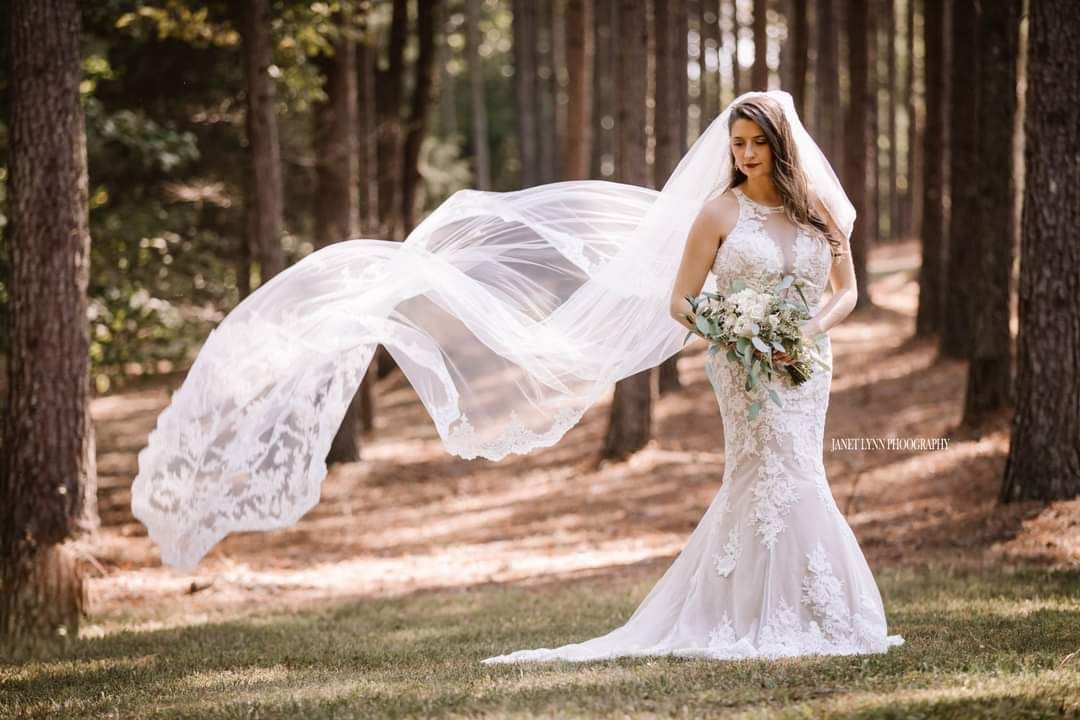 5. Book your wedding vendors.
When planning your wedding, it's essential to book your vendors as soon as possible. This is especially true for popular wedding venues in Nashville and across Tennessee, which book up at least 12 months in advance.
There are a few essential wedding vendors you'll want to book, including your caterer, wedding photographer, videographer, florist, and officiant.
You'll also want to book a few other wedding vendors, including your hotel accommodations, transportation services for the day of your wedding, and entertainment options for your reception.
At Sandy Creek, we offer a shuttle and overnight lodging options. Our venue also has an onsite catering kitchen to save you money.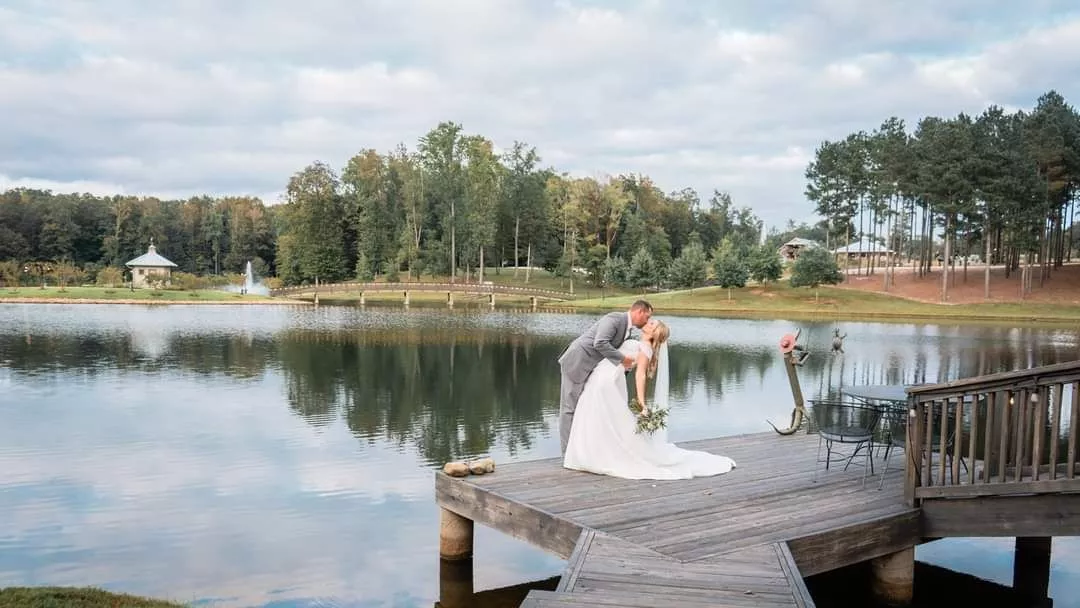 6. Send out Save the Dates and invitations with all the info.
It is essential to send out invitations for your Tennessee wedding as soon as the date and venue are narrowed down. Include the date, time, and location of your wedding in the invitation.
You will also want to include information about the wedding party and RSVPs. If you have a registry list, include that as well. Including a photo or photos of the bride and groom in the invitation is also lovely. Finally, include information about the reception, such as food and drink options, seating arrangements, and special dietary restrictions.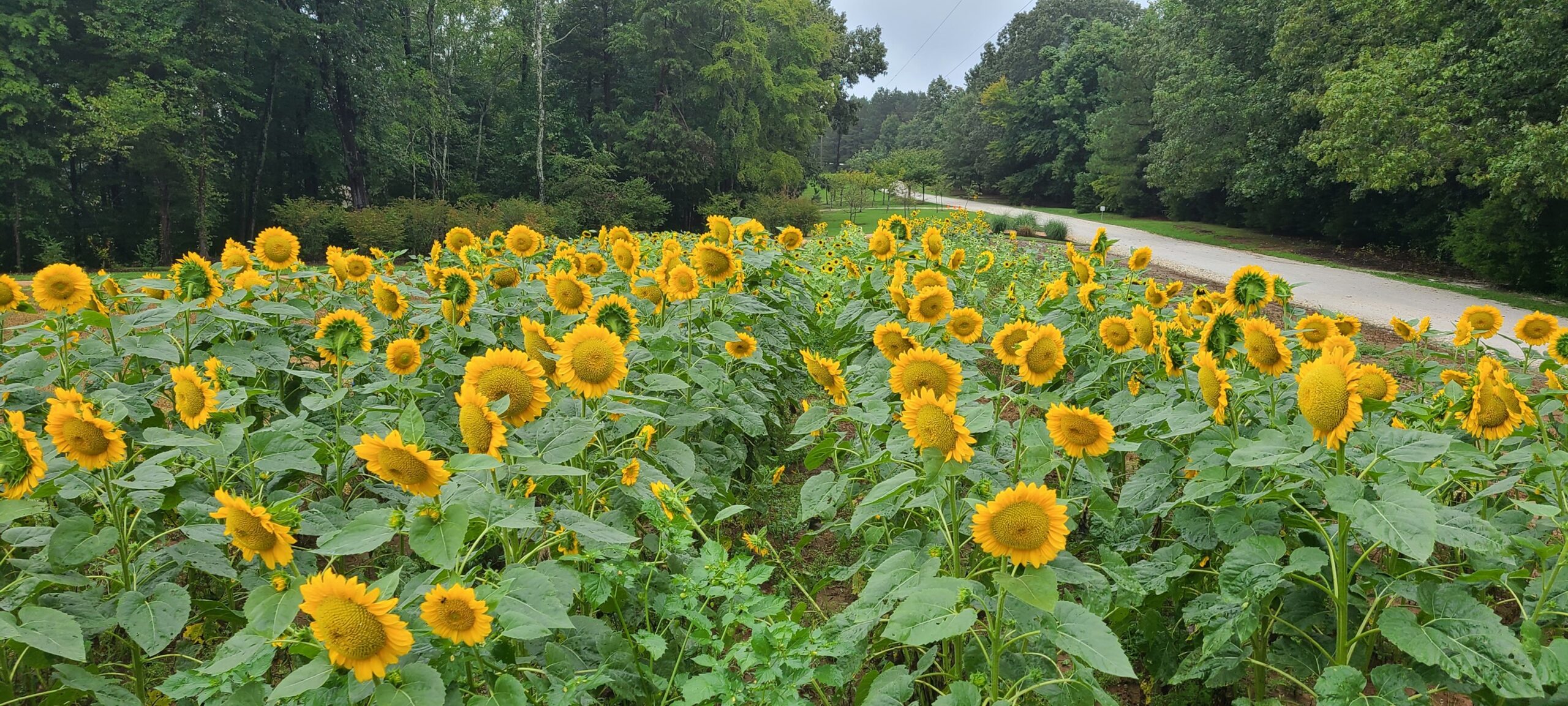 7. Start working on your wedding day timeline.
A wedding day timeline is vital to reduce feelings of overwhelm and anxiety. At Sandy Creek Farms, we'll help you coordinate your wedding timeline so that you don't have to spend so much time with the logistics.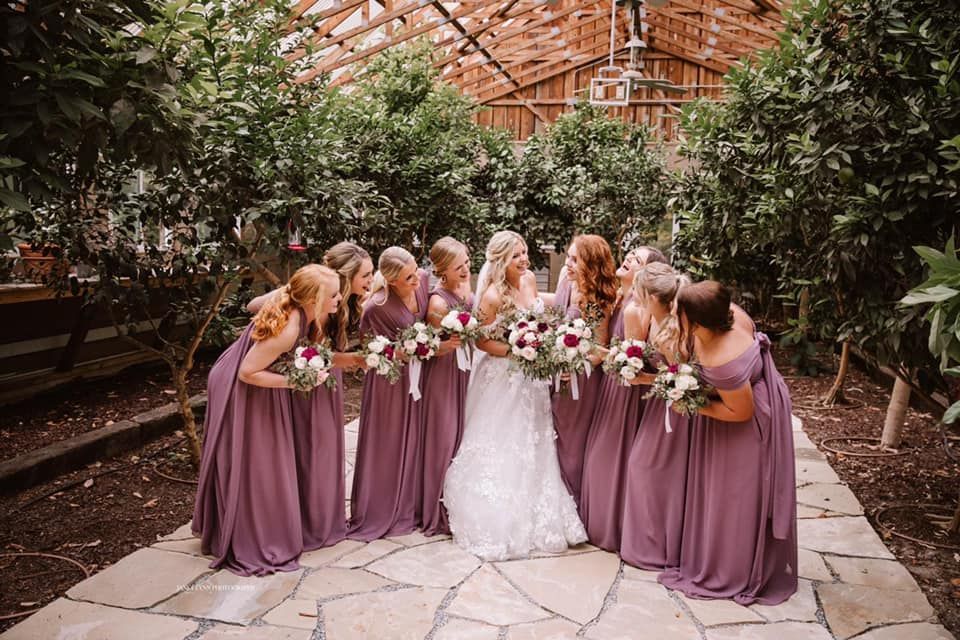 8. Choose your wedding day attire.
Your wedding day is a once-in-a-lifetime event, so you want to ensure you look your best. There are a few things to consider when choosing your wedding day attire:
– The time of year you're getting married
– The location of your ceremony and reception
– Your style
If you're getting married in the spring or summer, choose a lighter fabric like cotton or linen. If you're getting married in the fall or winter, wear a heavier fabric like velvet or silk or a gorgeous shawl.
Consider the location of your ceremony and reception when choosing your dress. If you're getting married outdoors, you'll want to choose a dress that won't drag on the ground (for too long, at least). If you're getting married indoors, you can go for a longer dress.
You want to feel like yourself on your wedding day, so choose a dress that makes you feel beautiful and confident.
Another option is to have a ceremony dress and change for your reception.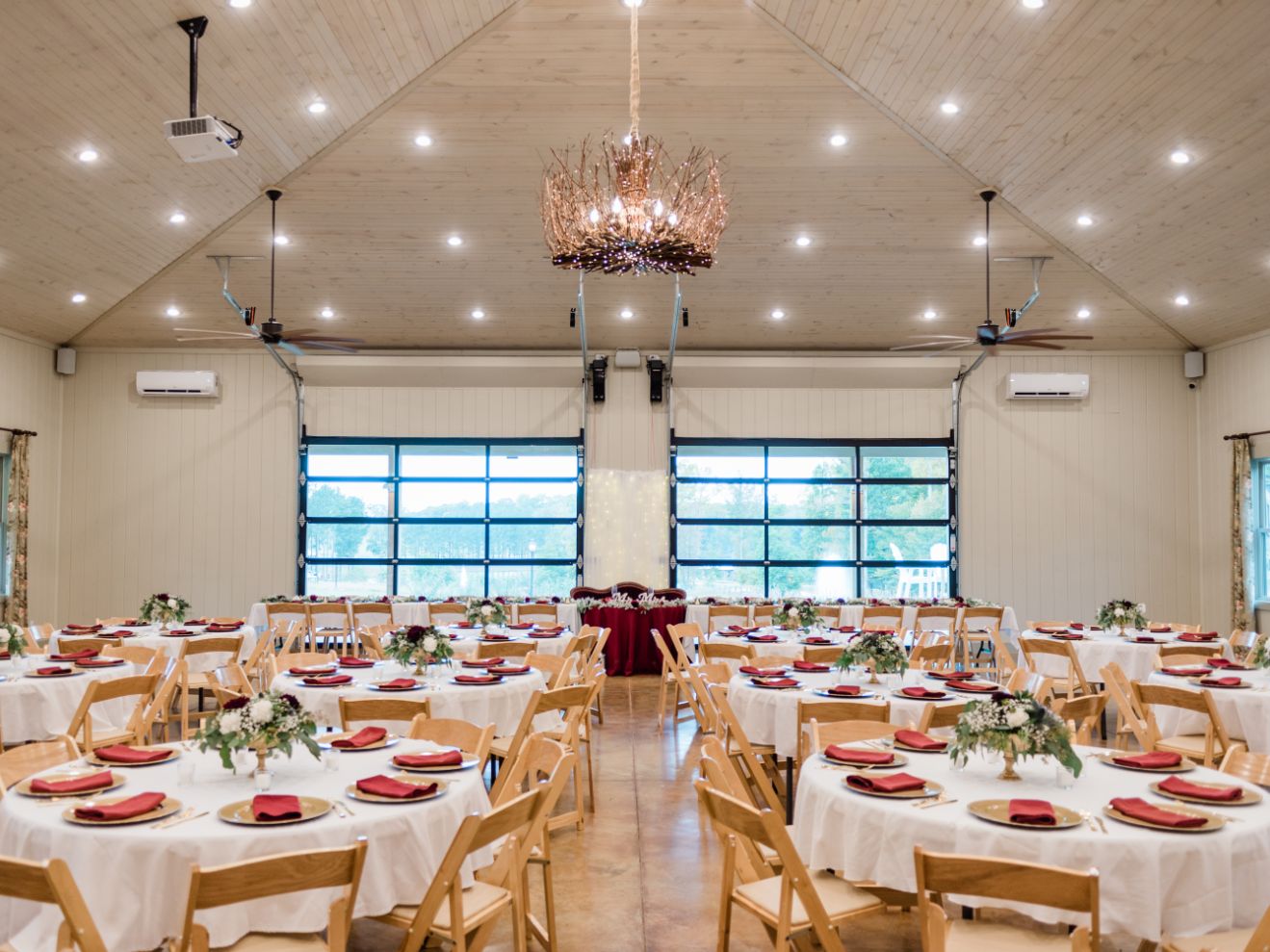 9. Have a rehearsal dinner (it doesn't have to be a restaurant with dinner options).
A rehearsal dinner is a perfect way to share memories with your friends and family. It can also help you remember the event and cherish the memories. A rehearsal dinner film can capture the special moments and laughter shared during the dinner. The footage can be used to create a wedding video or photo album that you'll treasure for years.
You can host your rehearsal dinner (we don't provide food) at Sandy Creek Farms to save time and money in finding another venue.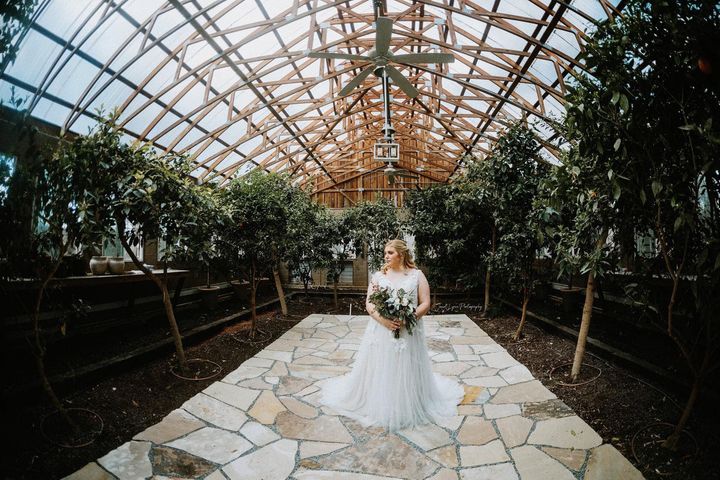 10. Get your marriage license.
Ah yes, the legal details! To get married in the state of Tennessee, you and your future spouse will need to obtain a marriage license from a local County Clerk's office.
How do I get my TN marriage license?
The process is simple to get your TN marriage license. Both parties must appear together in person during the marriage license application process and need to bring proof of your date of birth and your Social Security Number for the application.
Marriage Law in Tennessee
If you or your spouse have been married before, you'll need to know the month and year of your divorce. If your former spouse is deceased, you'll need to know the date of your former spouse's death.
The state of Tennessee allows you to obtain your marriage license anywhere in the state, whether you're a resident or nonresident. It doesn't matter where you plan to hold your wedding ceremony either.
That wraps up our ten steps! You can keep reading other common FAQs about getting married in Tennessee.
How much does a wedding planner cost in Tennessee?
A wedding planner can cost between $1,000 and $5,000 in Tennessee. A wedding planner can help you plan a stress-free, beautiful, and calm wedding day experience. They can help you with various tasks, including choosing the right venue, coordinating the ceremony and reception, catering, planning the decorations, selecting the flowers, and choosing the music.
If they're a great wedding planner, they'll be able to help guide you to the best decisions while also respecting your style and vision.
Plan your wedding weekend and include popular Nashville TN attractions.
There are plenty of options if you want things to do in Nashville with your wedding guests.
– The Grand Ole Opry House is an excellent option for music lovers. You can tour the historic venue and see where some of the biggest names in country music have performed.
– Another option is to take a quick look around the city onboard the double-decker bus. This is a great way to see some of the sights of Nashville without walking too much.
– If you want to learn more about the history and culture of the city, you can take a guided tour of downtown Nashville. This is a great way to see some of the city's landmarks and learn about its history.
– Finally, if you want to have fun with your wedding group, you can take a food tour. This is a great way to try local cuisines and get to know the city better (like hot chicken!)
Good luck planning your Tennessee wedding! Don't hesitate to reach out to us if we can help :)