Get ready to say "I do" in style! This blog brings you the nine best Jackson TN wedding venues. From enchanting outdoor spaces to exquisite ballrooms, we've handpicked the most captivating locations to make your special day absolutely unforgettable. Get inspired and find the perfect venue to create memories that will last a lifetime.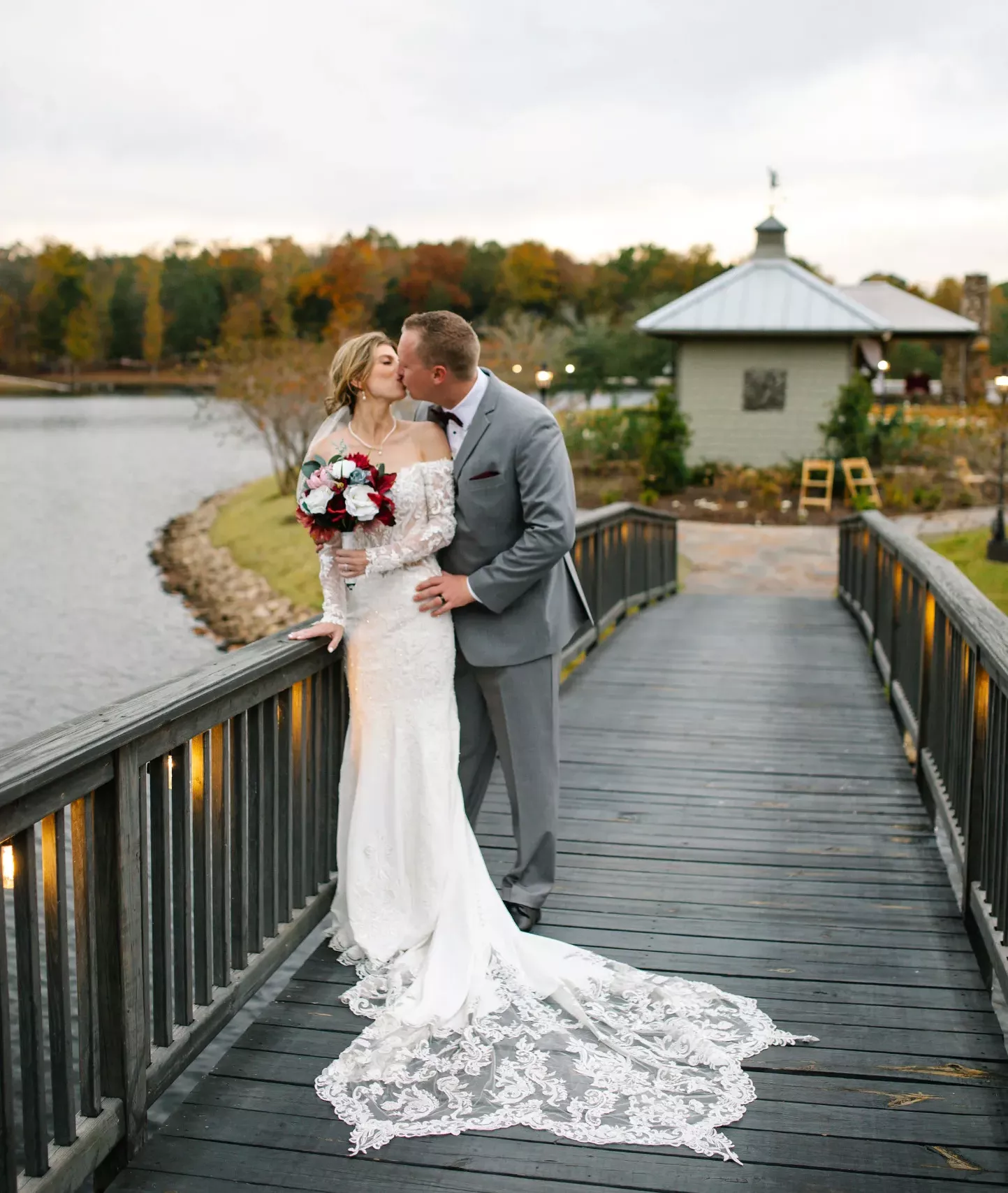 1. Sandy Creek Farms
Address: 239 Poplar Grove Rd, Springville, TN 38256
Phone: (731) 333-9779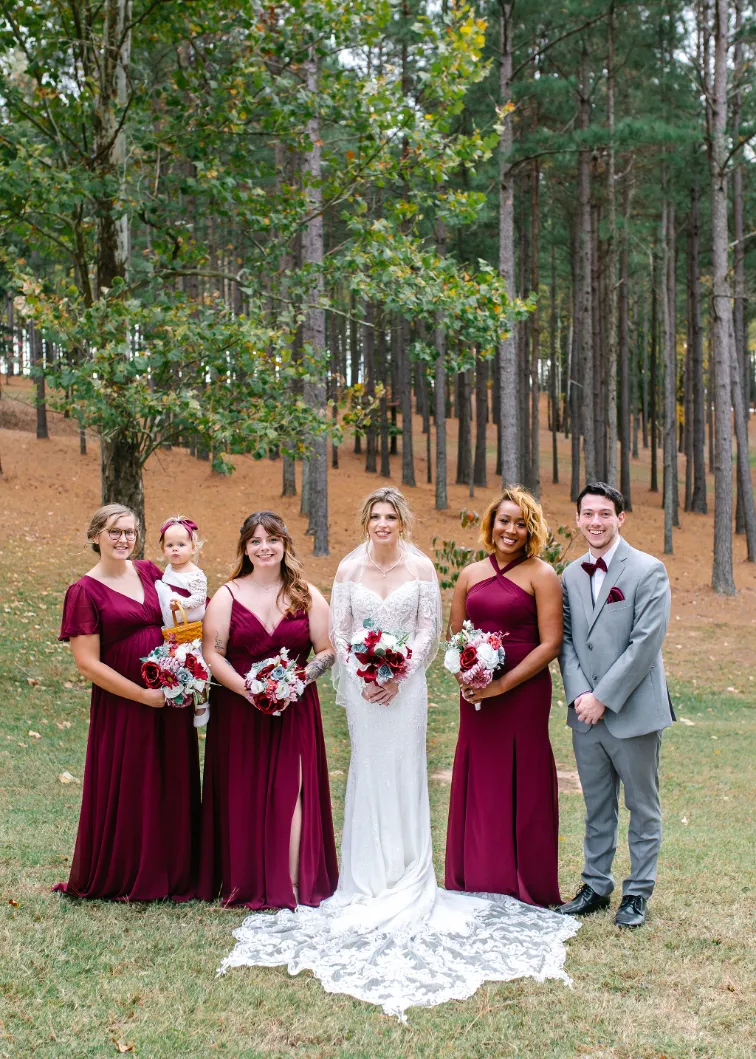 Unveiling the epitome of Tennessee destination weddings – Sandy Creek Farms! Nestled within our sprawling 430-acre property, you'll discover a haven of rustic charm and secluded serenity. Picture-perfect moments await as you exchange vows on our private island, embraced by the enchanting allure of nature. Dance the night away in our captivating barn reception space, adorned with twinkling lights and timeless elegance. Traverse our picturesque hiking trails, meandering through manicured forests and pine-lined pathways. Capture stunning photographs amidst our breathtaking landscapes, from vibrant outdoor sculptures to tranquil lakeside vistas.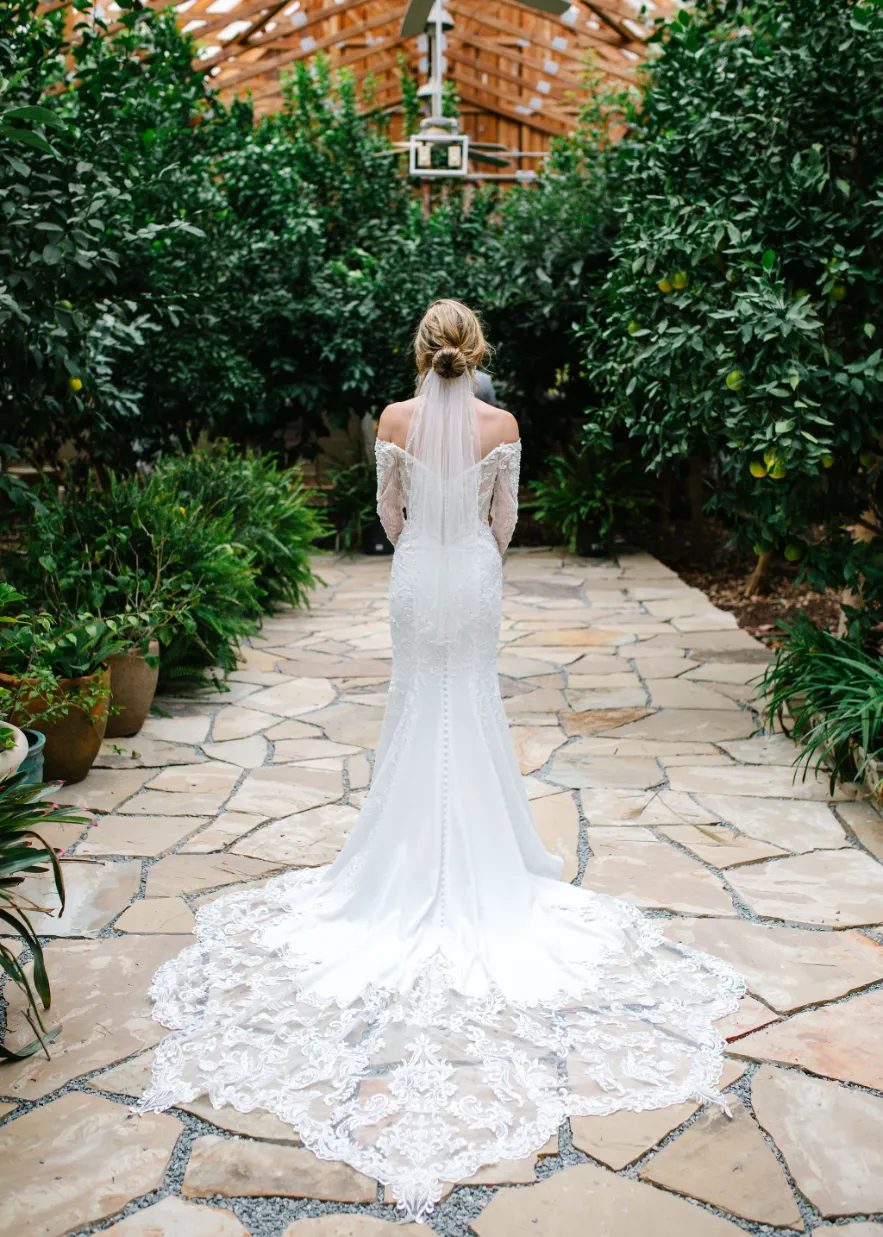 With six comfortable lodging options, including pet-friendly accommodations, your guests will experience rustic comfort in harmony with nature's embrace. Indulge in unforgettable memories as you explore our 20-acre lake, casting a line for bass and catfish, embarking on leisurely kayak tours, or riding ATVs across our expansive terrain. Experience the seamless blend of beauty and convenience with our on-site gym, guest laundries, and fully equipped kitchen. At Sandy Creek Farms, your dream wedding becomes a reality, complete with impeccable amenities and endless enchantment.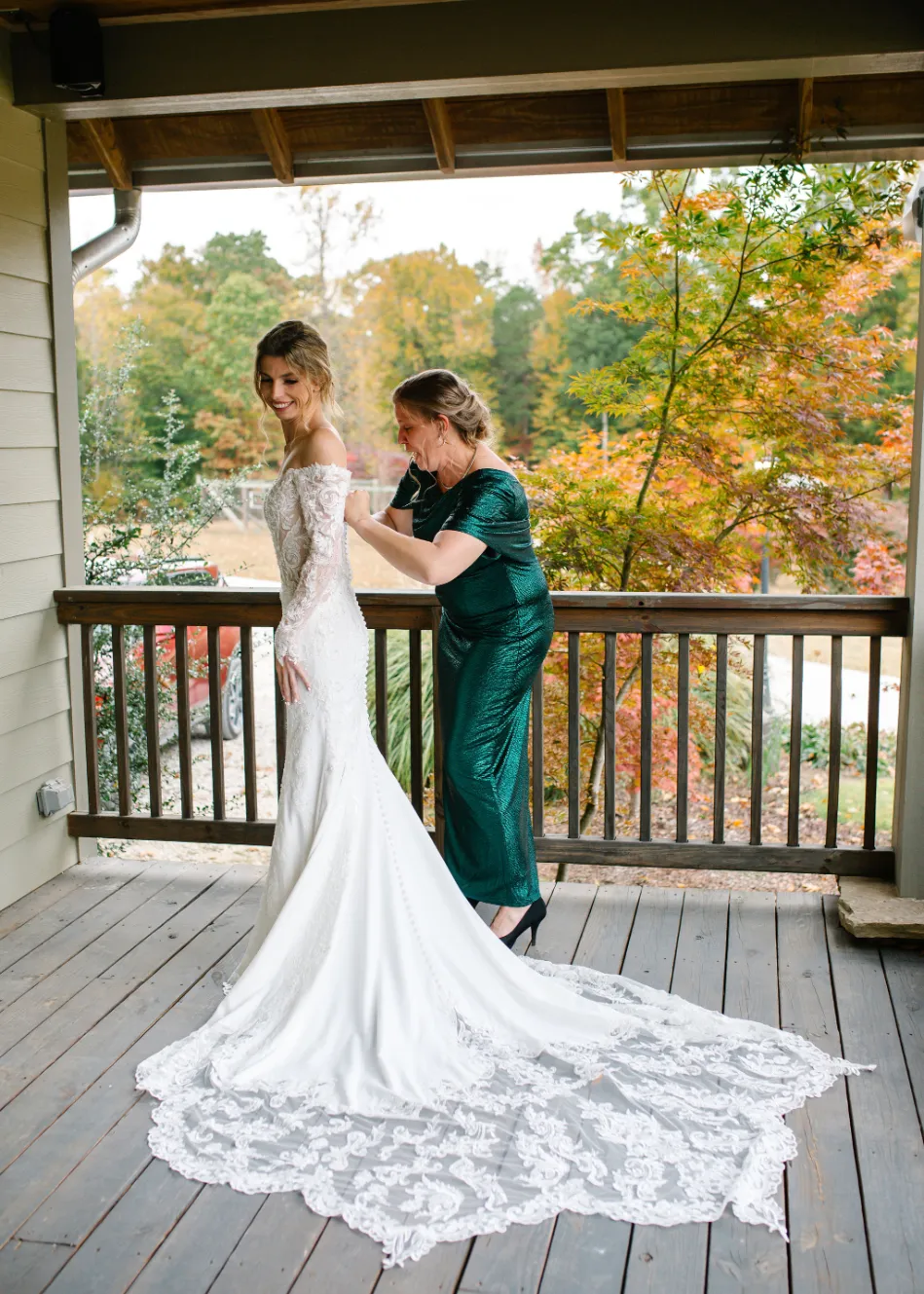 Discover our exclusive wedding packages at Sandy Creek Farms in Springville, TN, designed to fulfill your unique vision and cater to your desires.
The Elopement Package – For $2,500 (Mon-Thurs), experience an intimate celebration in a stunning setting, perfect for couples seeking a small, romantic affair.
The DIY Package – Starting from $3,000 to $8,000, this package is ideal for the DIY couple who desires affordability, convenience, and flexibility to personalize their wedding day.
The Micro Wedding – Tailored for weddings with 50 or fewer guests, our package ranges from $4,500 to $9,000. Let our expert team assist you in creating an unforgettable experience across two exceptional venues.
"It Takes Two" – With separate rehearsal dinner, ceremony, and reception venues, this package offers the ultimate flexibility and customization. Prices range from $4,500 to $13,000.
The Retreat – Indulge in a weekend-long celebration at our property, with our dedicated team handling all the details. This package is priced between $18,500 and $21,500, perfect for destination weddings.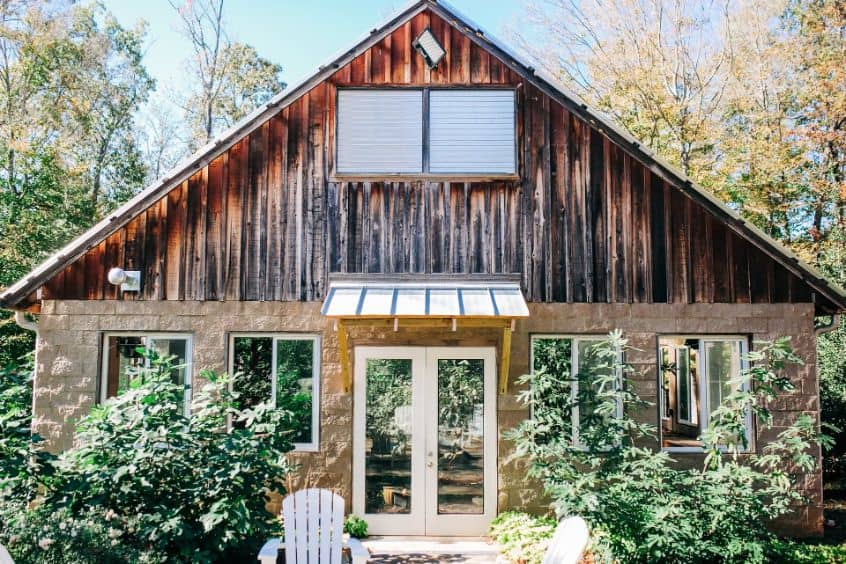 Experience the beauty, tranquility, and unparalleled service of Sandy Creek Farms as we curate the perfect wedding package for your dream day.
2. Samuel T. Bryant Distillery
Address: 1331 Lower Brownsville Rd, Jackson, TN 38301
Phone: (731) 225-8930
Discover the enchanting Samuel T. Bryant Distillery, a remarkable venue that exudes elegance and charm for your next event. With its breathtaking 3600 square foot tasting room, boasting high ceilings and adorned with stunning chandelier lighting, this handcrafted space is the epitome of sophistication. Meticulously constructed by Sam and his father, Mr. Pete, using locally sourced wood, the tasting room is a testament to their craftsmanship and attention to detail. Surrounding the distillery, you'll find picturesque grounds that offer a captivating backdrop for any occasion.
Samuel T. Bryant Distillery has played host to a variety of memorable events, including birthday parties, class reunions, wedding receptions, rehearsal dinners, and vow renewals. No matter the occasion, their dedicated team will ensure your day is nothing short of perfect and tailored to your specific needs.
For more detailed information and inquiries, please contact them via email at customerservice@samueltbryant.com or give them a call at 731-225-8930. Additionally, stay updated on their upcoming public events by visiting their Facebook Page, samueltbryantdistillery.
Rental Rates:
Sunday-Thursday: $400.00
Friday: $500.00
Saturday: $700.00
Event hours are from 7 pm to 11 pm, unless otherwise approved. Please note that rental rates are subject to change during holidays. Let Samuel T. Bryant Distillery be the exquisite backdrop for your next unforgettable event.
3. Doubletree by Hilton Jackson
Address: 1770 US-45 BYP, Jackson, TN 38305
Welcome to the DoubleTree by Hilton Hotel Jackson, where an array of versatile venues awaits to accommodate your meetings and events. The hotel provides the perfect setting for any occasion with boardrooms, ballrooms, and light-filled pre-function spaces. From A/V services to expert planning, the team has you covered, ensuring a seamless and successful event.
Event Venue Spaces
The venues can cater to gatherings of various sizes, spanning a total event space of 6,230 square feet, including the largest room setup at 3,240 square feet. Choose from four well-appointed meeting rooms designed to cater to different seating arrangements and event styles. The Andrew Jackson Ballroom, boasting 3,240 square feet, can comfortably accommodate up to 300 guests for a banquet or 400 guests for a reception. The University Conference Room, Adams Room, Calhoun Room, and Van Buren Room offer flexibility and versatility for more intimate affairs.
Onsite Accommodations
With 167 guest rooms available, the hotel offers convenient accommodations for your guests.
4. Madison Downs Venue
Address: 4506 US-45 BYP, Jackson, TN 38305
Unforgettable Moments: The Perfect Wedding Venue in Jackson, Tennessee
Experience the enchanting allure of Madison Downs, an exquisite wedding venue located just outside of Jackson, Tennessee. With its sprawling lawns, charming garden, and elegant event spaces, Madison Downs offers couples a timeless and sophisticated setting for their special day.
Exceptional Amenities and Services
Discover why Madison Downs is a top choice among couples seeking an unforgettable wedding experience. From detailed venue cost information to a wide range of amenities and services, Madison Downs provides everything you need to create your dream wedding.
Breathtaking Seasons, Lasting Memories
No matter the season, Madison Downs captivates with its natural beauty. Whether it's the lush green rolling hills of spring and summer, the vibrant foliage of fall, or the evergreen trees of winter, every moment at Madison Downs becomes a cherished memory.
Exclusive Spaces for the Bridal Party
Indulge in the luxury of separate areas designed specifically for the bridal party. The groomsmen can enjoy "The Duck Blind Tavern," a dedicated space with TVs and game tables, while the bridesmaids have their own loft complete with salon chairs and full-length mirrors. Prepare for your big day with excitement and pampering.
Unforgettable Ceremony and Reception
Exchange vows in a captivating ceremony location that can accommodate up to 300 guests. With large windows, ample seating, and a spacious dance floor, Madison Downs provides the perfect atmosphere for creating magical moments. The covered outdoor space adds versatility and charm to your cocktail hours and additional seating needs.
Capture Timeless Elegance
Madison Downs exudes an elegant and classic ambiance, making it the ideal venue for couples seeking a traditional wedding experience. Conveniently located just an hour away from Memphis, TN, and surrounded by nearby hotels, Madison Downs ensures a seamless and memorable celebration for you and your guests.
Preserve Your Dream Wedding
Trust the expertise of Amber Ridge Productions, experienced West Tennessee wedding photographers, to capture every precious moment of your special day. Let their skillful artistry transform your dream wedding into tangible memories at Madison Downs.
Create Lasting Memories at Madison Downs: Contact Madison Downs today to plan your unforgettable wedding experience in Jackson, Tennessee.
5. New Southern Hotel Venue
Where Timeless Charm Meets Southern Elegance
Couples seeking a classic Southern wedding need look no further than The New Southern Hotel. This remarkable venue, located in downtown Jackson, is a true gem. With its ability to accommodate 100 to 400 guests in style, The New Southern Hotel offers the perfect setting for both ceremonies and receptions. The centerpiece of the hotel is its magnificent Grand Ballroom, an event space that exudes Southern elegance and creates an intimate and welcoming atmosphere for all attendees.
Flexibility to Tailor Your Dream Wedding
One of the key features that sets The New Southern Hotel apart is its flexibility. The venue provides two floors that seamlessly transition between ceremonies and receptions, allowing for a smooth flow of events. What truly sets this venue apart is the freedom it offers to fully customize every aspect of your special day. Couples have the freedom to select their own caterers, entertainment, decor, and floral arrangements, ensuring that their wedding reflects their unique style and preferences. The New Southern Hotel does not impose any restrictions on approved vendors, empowering couples to curate a truly personalized and unforgettable wedding experience.
The Grand Ballroom: A Dazzling Display of Elegance
Prepare to be captivated by the grandeur of The New Southern Hotel's exquisite Grand Ballroom. Boasting high ceilings and large windows offering panoramic views of Jackson, this restored historic space radiates understated elegance and timeless charm. The venue features catering kitchens on both floors and an elevator for convenient accessibility. With a dedicated and professional staff ready to assist every step of the way, planning and preparation for a special day at The New Southern Hotel is seamless and stress-free.
Creating Everlasting Memories in a Romantic Setting
Couples can embrace the romance and sophistication of The New Southern Hotel as the backdrop for their ceremonies and receptions. The graceful architecture, including high ceilings, rich wood paneling, and intricate wainscoting, sets the stage for a day filled with grandeur and love. The venue provides an enchanting ambiance, creating the perfect atmosphere for creating everlasting memories that will be treasured for a lifetime.
Experience the Splendor of The New Southern Hotel
Couples are invited to contact The New Southern Hotel today to embark on a journey of timeless elegance, where their vision of a Southern wedding becomes a reality. Let the dedicated team at The New Southern Hotel help craft a truly unforgettable day that celebrates love in the most enchanting way possible.
6. Cogan's Farm
Address: 440 Lipscomb Ln, Henderson, TN 38340
Cogan's Farm: A Charming Historic Farm Wedding Venue
Sprawling 150-acre property with gardens and wooded settings
Features an 1850s-era home, a modern barn, a 100-year-old barn, and a picturesque lake with a dock and fountain
Offers eight event spaces, including indoor and outdoor options
Accommodates up to 500 guests with wheelchair accessibility and ample parking
Get-ready rooms available for wedding party preparations
Services Offered
Family-run and -operated venue with a dedicated team to assist with event setup and cleanup
Provides event decor items, including a dance floor and lighting options
Welcomes outside vendors to customize the wedding experience
Offers photography opportunities on the scenic grounds
Three-day rental allows for exploration of the property and a relaxed celebration
Location
Conveniently located in Henderson, Tennessee
Situated between Memphis and Nashville
Only 15 minutes away from Jackson, Tennessee
Experience the charm and beauty of Cogan's Farm, a historic farm wedding venue nestled in Henderson, Tennessee. With its stunning facilities and picturesque surroundings, this venue offers couples a truly enchanting setting for their special day. From gardens and wooded areas to an 1850s-era home, a modern barn, and a serene lake with a dock and fountain, Cogan's Farm provides a variety of captivating spaces for weddings and related events.
Facilities and Capacity
Choose from eight distinct event spaces, both indoors and outdoors, accommodating up to 500 guests. The venue offers convenience with wheelchair accessibility and ample parking. Get-ready rooms are available to ensure a smooth and relaxed preparation process for the wedding party.
Services Offered
The dedicated team at Cogan's Farm is committed to making your wedding day unforgettable. They provide assistance with event setup and cleanup, allowing you and your loved ones to enjoy the celebration fully. The venue offers a range of event decor options, including a dance floor and lighting. Feel free to bring in your preferred vendors to customize every aspect of your special day. Capture timeless memories with stunning photography opportunities while your guests soak in the breathtaking surroundings. With a three-day rental option, you can explore the property and savor every moment of your celebration.
Location
Located in Henderson, Tennessee, Cogan's Farm enjoys a prime location midway between Memphis and Nashville. Just a short 15-minute drive from Jackson, Tennessee, this venue offers convenience for guests traveling from various areas, making it an ideal choice for couples seeking a charming and accessible wedding venue.
7. Tulip Tree Wedding Chapel
Address: 13416 W Arbor Pl, Littleton, CO 80127
The Tulip Tree Wedding Chapel in Jackson, Tennessee, is a beautiful and historic venue offering a charming and intimate wedding setting. The chapel's architecture features a classic Victorian design with stained glass windows and ornate woodwork. The interior is elegantly decorated with chandeliers, antique furnishings, and floral arrangements. The chapel can accommodate up to 150 guests, making it ideal for small to medium-sized weddings. In addition to the chapel, the venue also offers a reception hall with audiovisual equipment and catering options. The venue has received positive reviews for its romantic ambiance and attentive staff. However, some potential downsides to consider include limited parking and the need to bring in outside vendors for certain services. Overall, the Tulip Tree Wedding Chapel is a lovely option for couples seeking a picturesque and intimate wedding venue in West Tennessee.
8. White Oak Farms
Address: 284 Spring Creek Hwy, Medina, TN 38355
White Oak Farms is a picturesque wedding venue in Medina, Tennessee, just a 24-minute drive from Jackson. The venue boasts a rustic white barn and over 5 acres of property, offering a serene and bucolic ambiance for wedding celebrations. One of the standout features of White Oak Farms is its expert on-staff coordinator, who can handle event planning services and ensure a seamless wedding planning process. The venue can accommodate up to 250 seated guests and provides tables and chairs, decor, parking, access to the private bride and groom's suite, and more. Additionally, White Oak Farms offers both indoor and outdoor spaces, including a greenery backdrop and ceremony arbor, catering options, and works with great vendors.
9. The Barn at Snider Farms
Address: 1998 Denmark Jackson Rd, Denmark, TN 38391
The Barn at Snider Farms, located in Denmark, TN, just a 20-minute drive from Jackson, is a picturesque and charming wedding venue offering indoor and outdoor ceremony and reception options. Surrounded by 215 acres of sprawling countryside, this venue boasts a lakeside pavilion for outdoor ceremonies and a rustic Amish barn for receptions. The barn's large doors can be opened to give an outdoor feel to the indoor space, and its antique touches such as iron chandeliers, exposed wood rafters, and handmade weathervanes, create a warm and vibrant atmosphere. The barn can accommodate up to 286 guests, and the property offers endless possibilities for bonding activities and brunches. The Barn at Snider Farms is the perfect venue for couples seeking a charming, sophisticated, and romantic wedding celebration.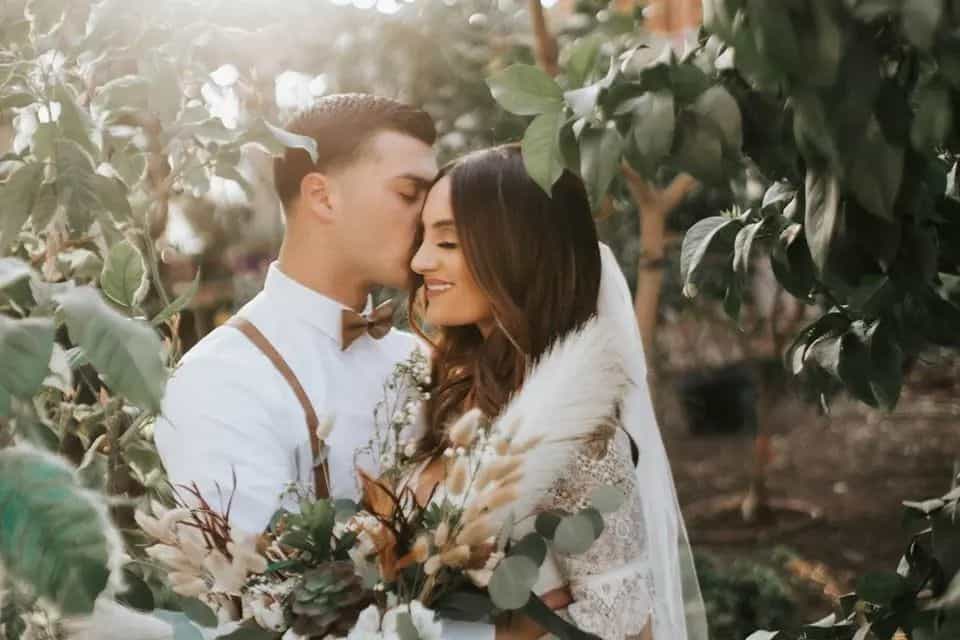 Good luck with your Jackson TN wedding venues search!
Jackson, Tennessee, offers a remarkable selection of wedding venues, each with its own unique charm and style. From the elegant ambiance of The New Southern Hotel to the enchanting beauty of Madison Downs, these top-notch venues create unforgettable settings for your special day. Prepare to embark on a journey of love and celebration as you exchange vows and create cherished memories in Jackson TN wedding venues. Choose excellence, sophistication, and make your dream wedding a reality in Jackson, Tennessee.