You are looking for the perfect place and begin your search with wedding venues in Columbia TN. You want something beautiful that will make your special day unforgettable….but there are so many places to choose from, and you don't know where to start!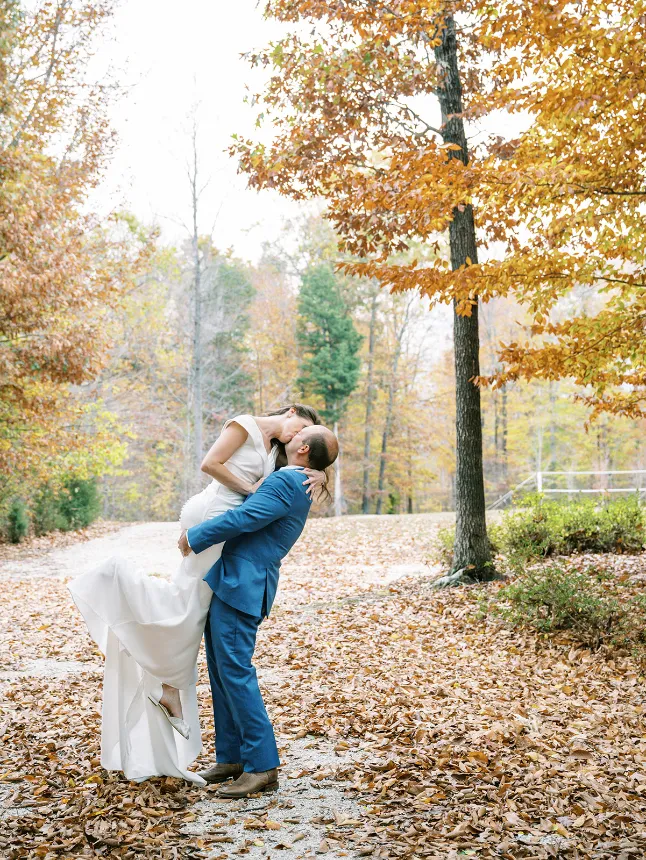 Look no further than the outdoor ceremony and reception space available at some of the best wedding venues in Columbia TN. These locations will help make your special day truly unforgettable.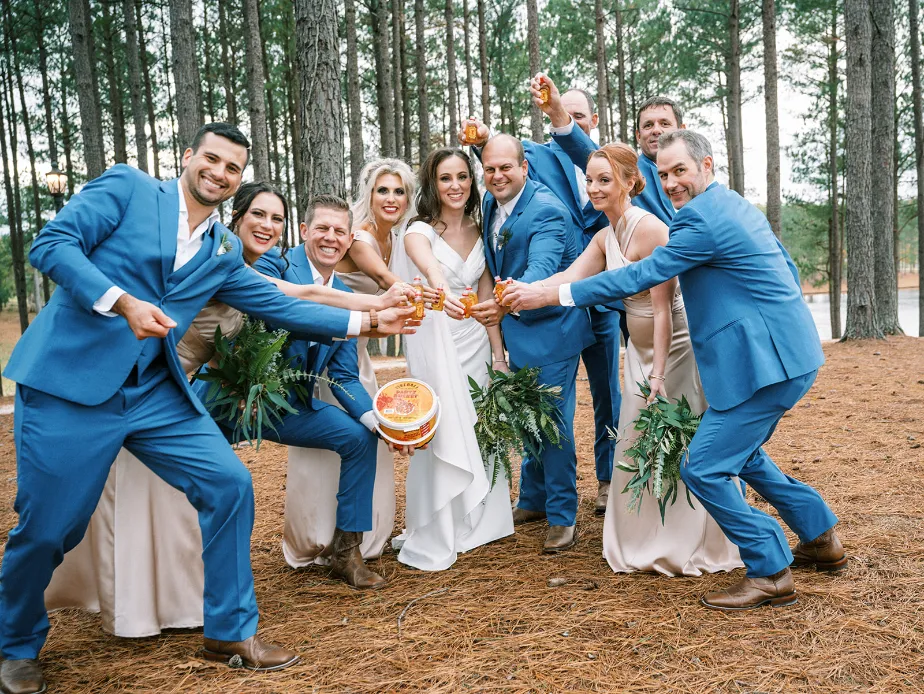 1. Sandy Creek Farms Destination Weddings and Events
Address: 239 Poplar Grove Rd, Springville, TN 38256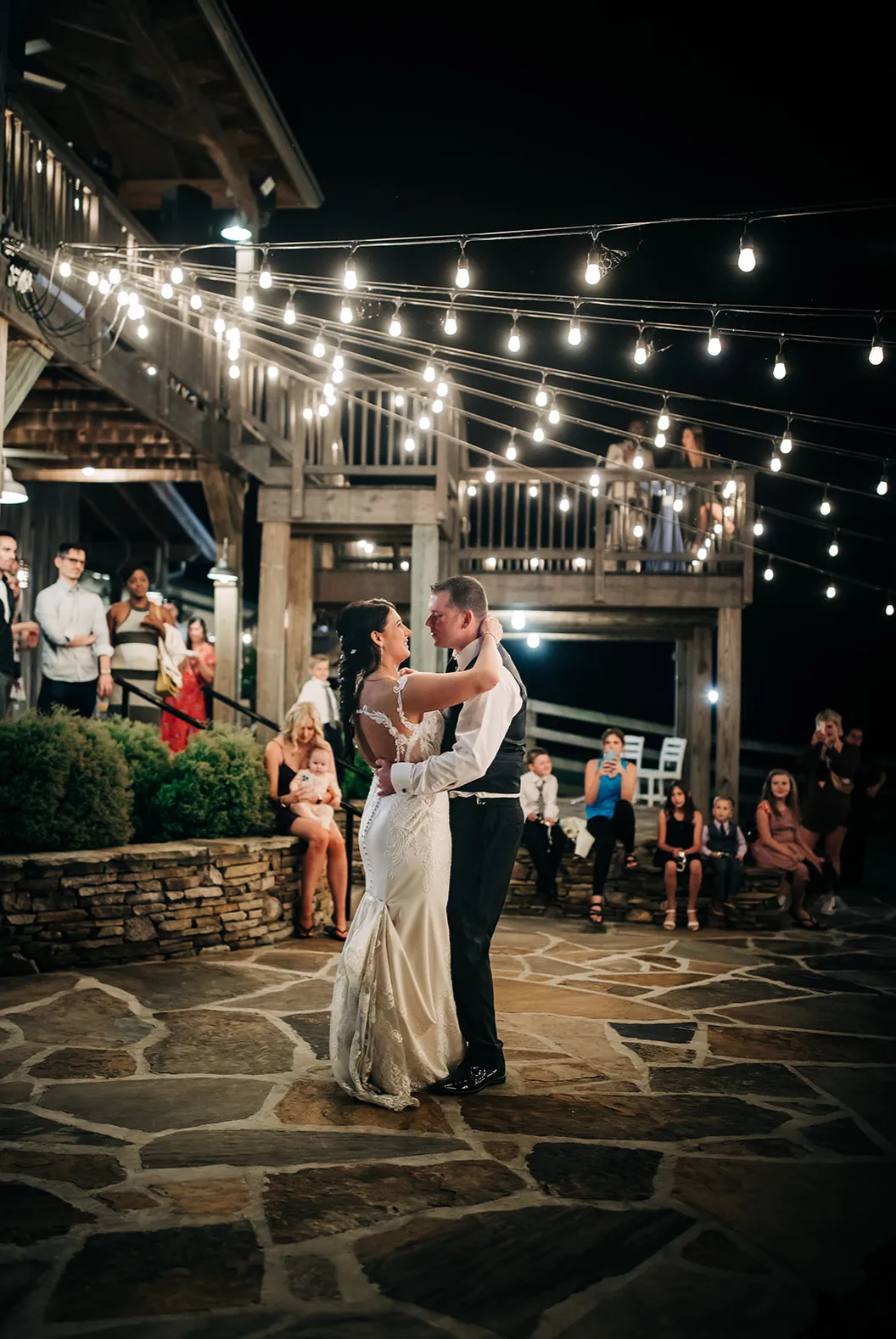 Sandy Creek Farms in Springville, TN, is a gorgeous destination wedding venue with plenty of event spaces to make your dream rustic wedding come to life. Featuring a stunning 430 acres with manicured forests, extensive landscaping, outdoor sculptures, 8 miles of hiking trails, a gorgeous 20-acre lake, six indoor and outdoor ceremony and reception options, and a private island with a natural stone pavilion, underwater lighting, and a fountain, it is the perfect place for your intimate wedding and celebration.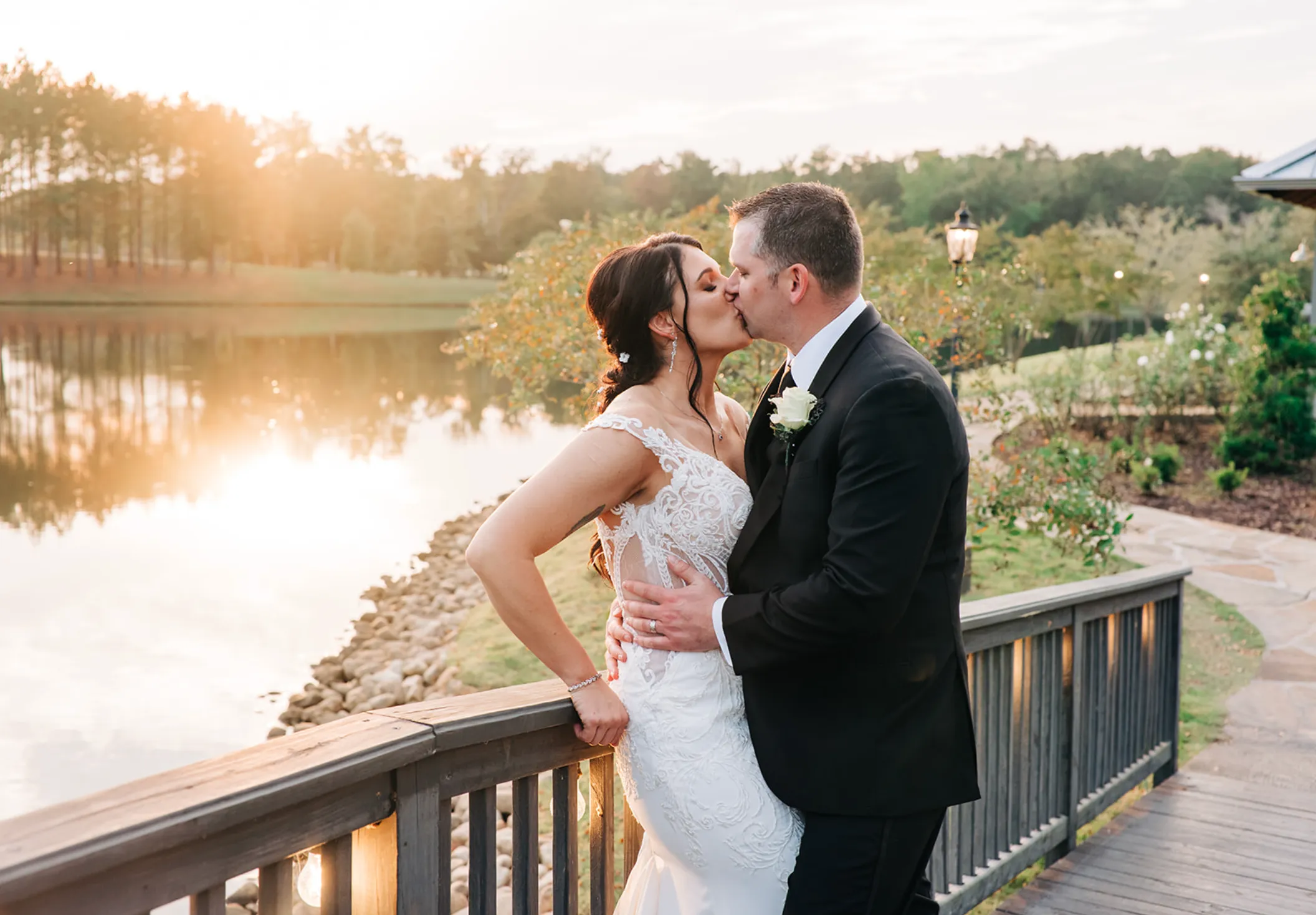 Gorgeous Venue Amenities and Inclusions
You can even stay the night with your guests and family in one of the six cabins or the bridal cottage and use the on-site gym, guest laundries, kitchen, and watercraft rentals. Plus, you get to work with Sandy Creek Farms' venue manager, who acts as a wedding planner, allows you to bring your own vendors, and has a list of preferred vendors to match your unique style. Whether you choose an all-inclusive package or a custom package with a wedding planner, Sandy Creek Farms is the perfect place to create a beautiful and unforgettable wedding experience.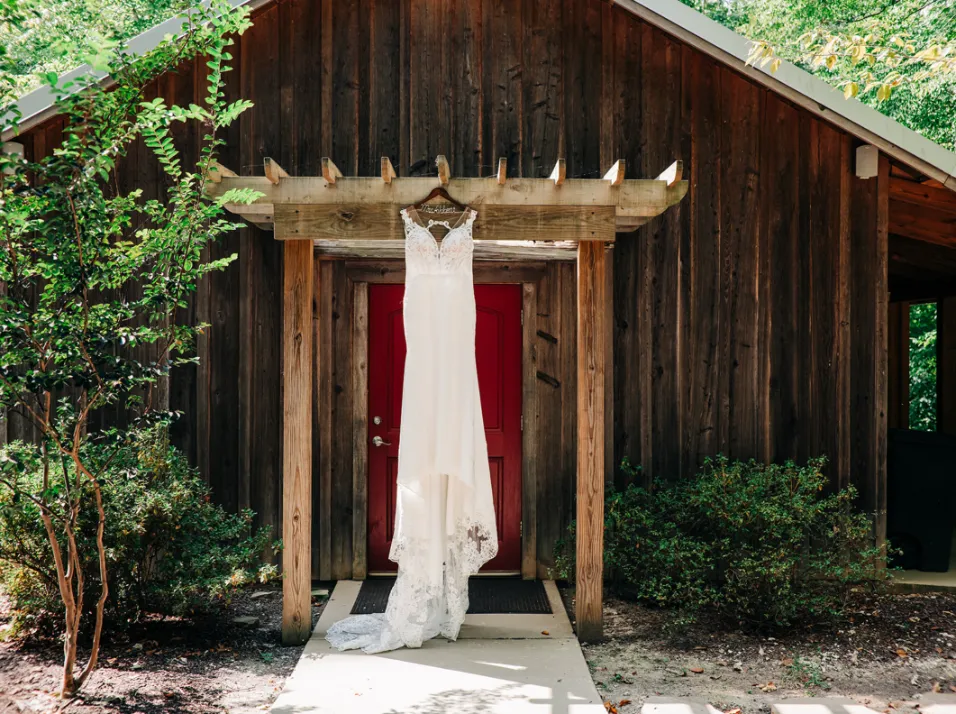 Our Weekend Retreat Package
Embark on an Exquisite Escape: Enjoy exclusive access to our enchanting venue from Thursday at 2 pm until Sunday at 2 pm. It's your private sanctuary where wedding dreams come true.
Luxurious Lodging for All: Indulge in the lap of luxury with all eight exquisite overnight lodging options, accommodating up to 36 guests. Immerse yourself in elegance and comfort for three unforgettable nights.
A Flawless Prelude: Prepare for perfection with a dedicated rehearsal time the night before your wedding. Fine-tune every detail and feel the excitement build as you anticipate the magical day ahead.
The Choice is Yours: Select from three stunning venues, each offering its own unique charm and ambiance. Whether you prefer rustic elegance, picturesque landscapes, or modern sophistication, we have the perfect setting for your love story.
Captivating Love in Frames: Cherish your love story with a special 2-hour engagement photo session. Capture precious moments in a breathtaking backdrop, preserving the essence of your romance.
VIP Treatment for Your Guests: Delight your loved ones with a 14-passenger shuttle bus, ensuring their seamless transportation from the parking area to the ceremony venue. Welcome them with open arms to a day filled with joy and celebration.
Unparalleled Peace of Mind: Rest easy knowing that on-site security will be present throughout your event, ensuring a worry-free and safe environment for you and your cherished guests.
Picture-Perfect Memories: Immerse yourself in a picturesque wonderland, offering endless photo opportunities throughout the property. Every corner is a backdrop for unforgettable moments and treasured keepsakes.
Raise a Toast to Elegance: Let our professional bartender craft delightful libations for your rehearsal dinner and reception. Sip on signature cocktails and raise your glasses to a lifetime of love and happiness.
Tranquility and Protection: Enjoy peace of mind with comprehensive liability insurance, ensuring your special day is covered from every angle.
Waterfront Delights: Experience the joy of paddle boating and canoeing in our serene lake. Create blissful memories as you glide across the water, surrounded by the beauty of nature.
Reel in the Joy: Cast your worries away and immerse yourself in the joy of fishing in our fully stocked 20-acre lake. Bond with loved ones and embrace the tranquility of this serene activity.
Adventure Awaits: Unleash your inner explorer by bringing your ATVs to enjoy our thrilling 10-mile trail system. Embark on exhilarating adventures and create unforgettable moments of excitement.
Masterful Coordination: Entrust your special day to our skilled day-of coordinator, who will expertly handle the rehearsal, ceremony, and timeline. Relax and revel in the joy of the moment, knowing that every detail is flawlessly orchestrated.
2. The Mulehouse
Address: 812 S High St, Columbia, TN 38401
The Mulehouse, located in Columbia, Tennessee, just a short drive from Nashville, is a captivating wedding venue that promises an unforgettable experience. Once the beloved First Baptist Church of the city, this stunning 55,000-square-foot space has been lovingly transformed by Blair and Eric Garner into a masterpiece that seamlessly blends timeless elegance with modern sophistication.
Venue Spaces
The grand main room, adorned with original stained glass windows, exposed brick walls, steel columns, and exquisite crystal chandeliers, sets the stage for a truly majestic ceremony. Accommodating up to 450 guests in theater-style seating, this space exudes a sense of style and charm that will leave your guests in awe. After exchanging vows, the room effortlessly transitions into a captivating setting for dining and dancing, where up to 265 loved ones can celebrate alongside you. Enhancing the experience further, the courtyard, Dawson Hall, and lounge area offer ideal spaces for cocktail hours, each with its own unique ambiance. And for the couple and their wedding party, separate get-ready suites provide a luxurious haven for preparations, complete with comfortable seating and full bathrooms.
Attentive Staff and Amazing Service
At The Mulehouse, Blair, Eric, and their dedicated team go above and beyond to ensure every moment of your special day is flawless. They are committed to crafting extraordinary events that reflect your unique love story, from engagement parties and showers to rehearsal dinners and elopements. The attentive staff takes care of all the cleanup, allowing you to cherish precious moments with your loved ones. State-of-the-art sound and lighting capabilities create a captivating atmosphere, and a projector and screen are available for sharing cherished memories. With custom event lighting, Wi-Fi, a spacious dance floor, and a stage for live music, your entertainment needs are fully catered to. What's more? The Mulehouse welcomes your furry family members, making it a pet-friendly haven where everyone can partake in the joyous celebration :)
3. Cranford Hollow
Address: 1270 Cranford Hollow Rd, Columbia, TN 38401
Cranford Hollow: A family-owned and operated farm on over 50 breathtaking acres in Middle Tennessee
Embracing the Ambitious Journey: Gabe and Rachael Howard embarked on a self-sustaining and innovative farm project, relying on each other, their community, and their faith
A Family Affair: From tending to chickens and bees to working in the orchard and gardens, the entire family is involved in the farm's operations
The Beautiful Barn House: In 2017, the Howard family completed their stunning barn house on the property, becoming a centerpiece of their vision
An Amish-Built Event Barn: Construction began on the agricultural event barn, boasting modern design, a state-of-the-art caterer's kitchen, elegant chandeliers, string lighting, and charming bride and groom suites
A Memorable First: The Barn at Cranford Hollow proudly hosted its inaugural wedding in May 2020
4. Antrim Celebrations
Address: 2759 Pulaski Hwy, Columbia, TN 38401
Antrim Celebrations: A charming wedding and event venue located in Columbia, Tennessee
Privacy and Grandeur: Situated on a sprawling 300-acre property just 45 minutes south of Nashville, offering a sense of seclusion and elegance
The Historic Antrim: Home to Maury County's first brick residence, nestled south of the Duck River, exuding timeless beauty and character
Tranquil Atmosphere: Antrim Celebrations provides a serene setting for both wedding ceremonies and receptions
Capacity and Versatility: Accommodating up to 500 guests, couples have a range of options for their outdoor ceremony and can dance the night away in the newly expanded barn
Exquisite Barn Expansion: Featuring two 1,000-square-foot additions with hardwood floors, enchanting lighting, and ample windows that bathe the space in natural light
Award-Winning Service: Antrim Celebrations has been delivering elegant, rustic, and captivating weddings since 2011, offering all-inclusive packages in collaboration with Clemmie Grace Designs
Comprehensive Services: From a dedicated bridal suite to event rentals, cleanup, parking, and liability insurance, they take care of every detail
Beyond Weddings: Antrim Celebrations happily hosts other memorable occasions, including bridal showers, engagement parties, and photo sessions
Rich History: The Antrium mansion, built in 1810 by Joseph Brown Porter, holds a storied past, including a notable Civil War skirmish on its front lawn
Loving Restoration: Peggy and Swope Fleming, the current owners, have meticulously revived the property, raising their own family while preserving its heritage
5. The Gathering Barn
Address: 1966 Hicks Ln, Columbia, TN 38401
The Gathering Barn at Liberty Grace Farm & Vineyard: A picturesque country wedding venue nestled in Columbia, Tennessee, conveniently accessible to the Nashville area
Serene Family-Owned Farm: Set on a charming Maury County farm, The Gathering Barn offers a fresh rustic barn experience for wedding celebrations
Versatile Indoor and Outdoor Spaces: With a capacity to accommodate up to 120 guests, couples have the option to host both indoor and outdoor events surrounded by a stunning four-acre vineyard
Rustic Barn Charm: The barn features spacious doors that can be opened to extend the festivities outdoors or closed for a more intimate ambiance. It boasts a catering kitchen and exquisite custom farmhouse tables
Idyllic Ceremony Lawn: Exchange vows amidst breathtaking vineyard views, enhanced by classic outdoor seating and the natural beauty of the surroundings
Enchanting Outdoor Features: The Gathering Barn presents a lit cedar pergola, a delightful cedar swing, and a cozy round rock fire pit, creating an inviting atmosphere for gathering and celebration
Bridal Barn Haven: A newly-constructed Bridal Barn awaits the wedding party, providing a charming and convenient space for getting ready before the ceremony begins
Full Range of Wedding Services: The Gathering Barn accommodates various wedding events, from ceremonies and receptions to engagement parties, bridal showers, and rehearsal dinners
Personalization and Vendor Flexibility: Couples have the freedom to bring in their preferred wedding vendors, while the venue can also recommend trusted partners from the local area
Seamless Connectivity: WiFi is available throughout the property, ensuring convenient communication for all attendees in this enchanting setting
Ample Parking: On the day of the celebration, abundant parking is available for couples and their cherished guests, ensuring a hassle-free experience.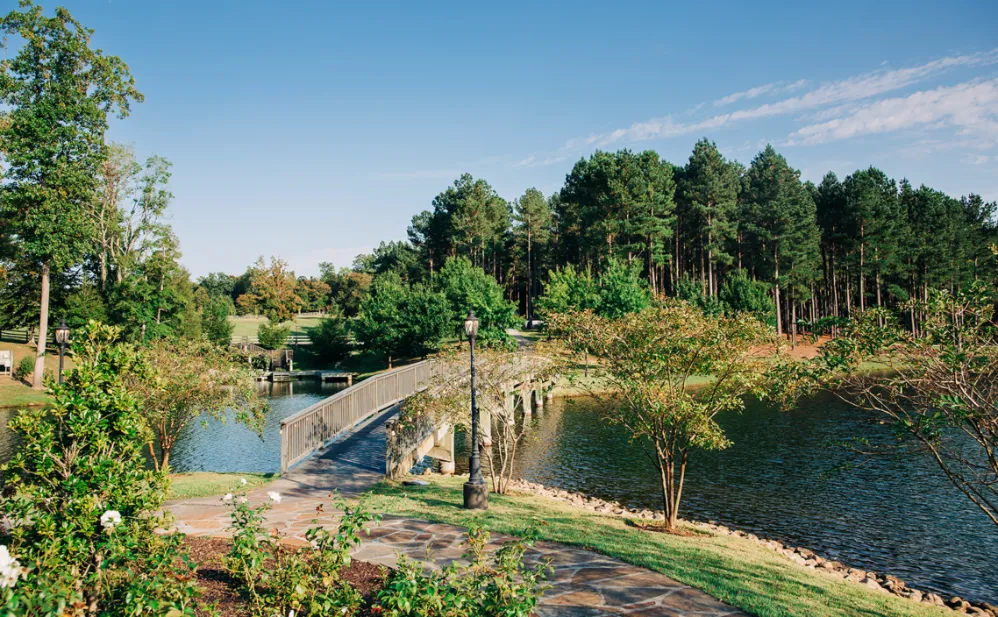 FAQ for Wedding and Event Venues and Vendors in Columbia TN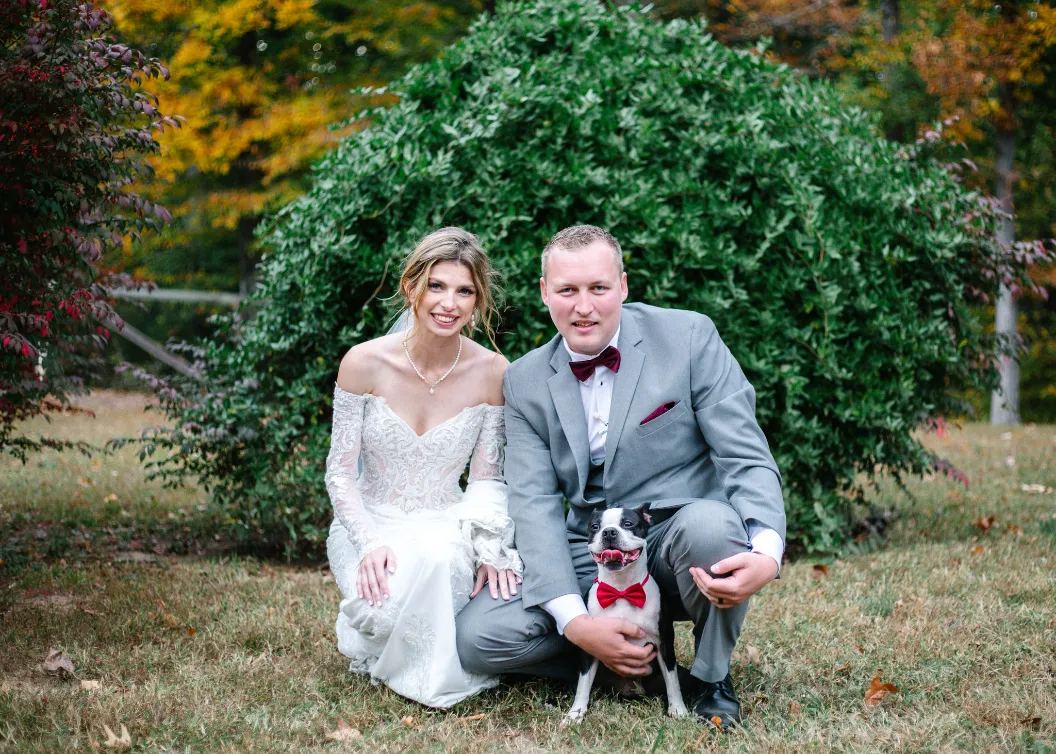 What types of wedding and event venues are available in Columbia, TN?
Columbia, TN offers so many wedding and event venues to suit various preferences and styles. From rustic barns and vineyards to elegant ballrooms and historic mansions, couples can find the perfect setting to create their dream celebration.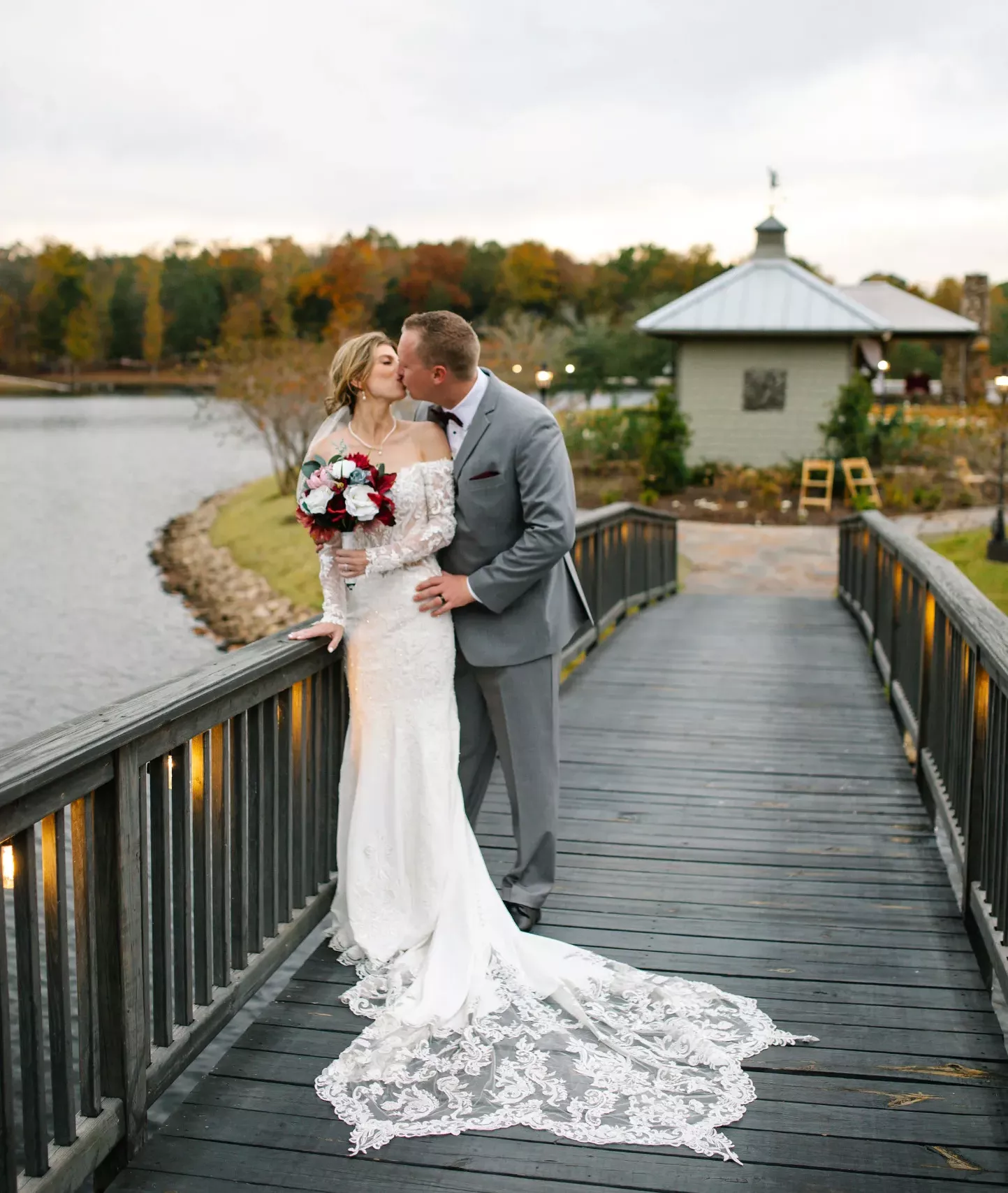 Are there all-inclusive wedding packages available in Columbia, TN?
Yes, many wedding venues in Columbia, TN offer all-inclusive wedding packages. These packages often include venue rental, catering, decor, and other essential services, providing couples with a convenient and stress-free planning experience.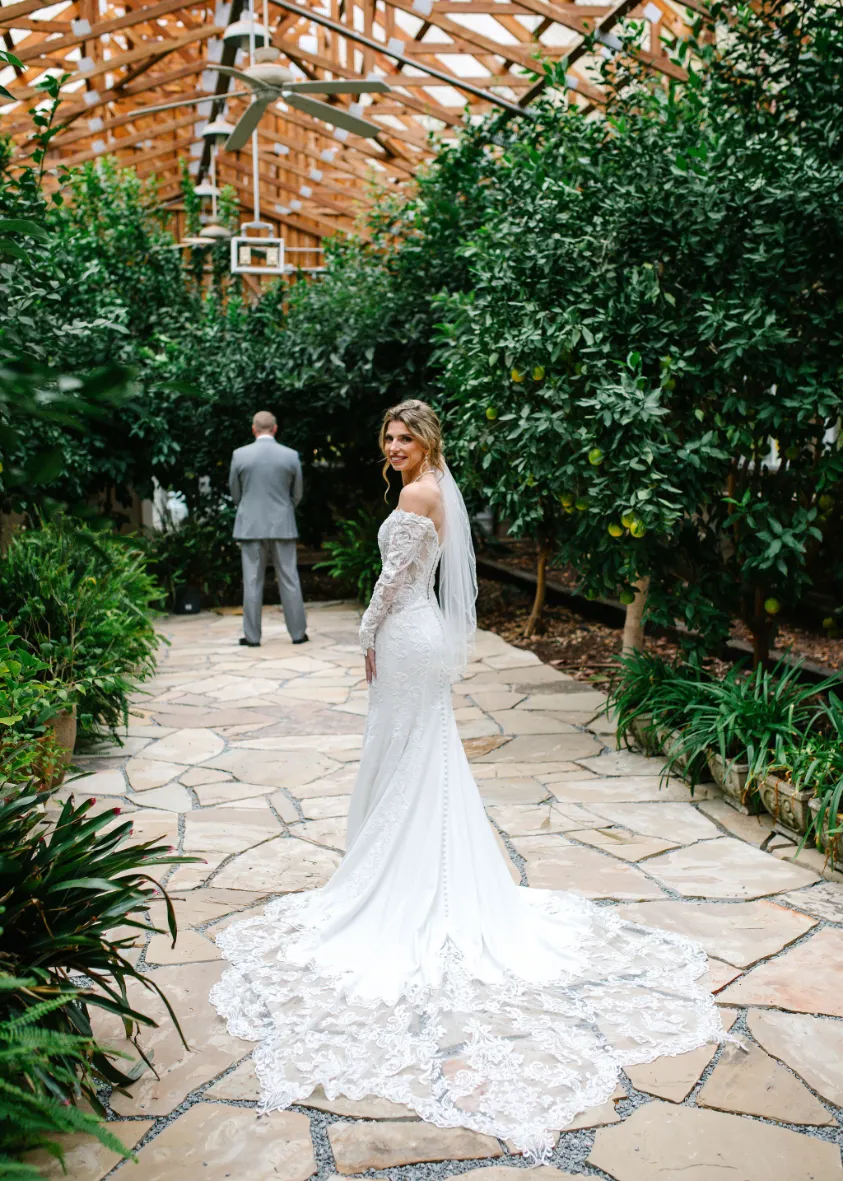 Can I bring my own vendors?
Most wedding venues in Columbia, TN allow couples to bring their preferred vendors. This allows couples to work with trusted professionals and customize their wedding to their vision.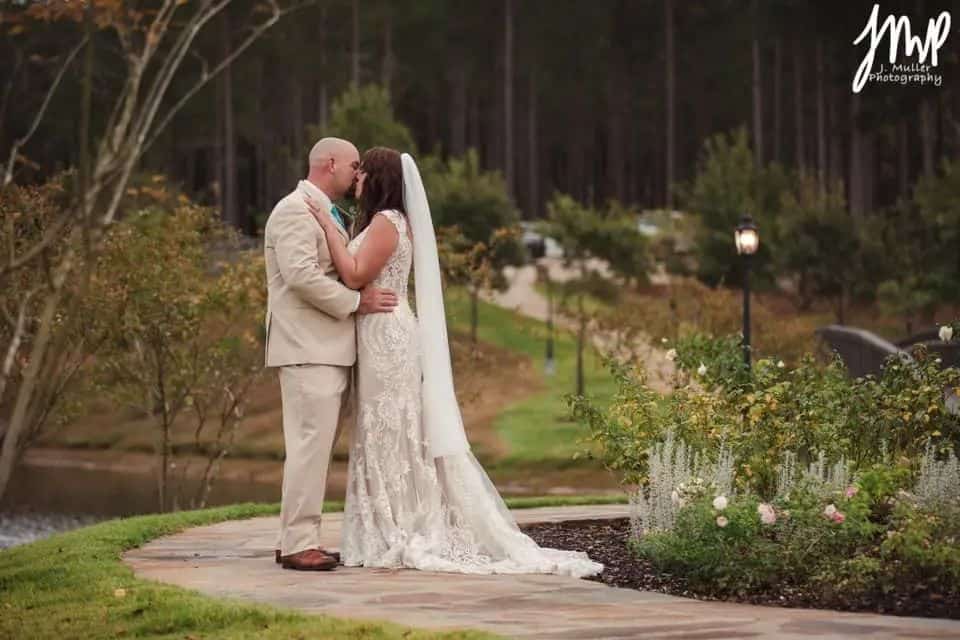 Do wedding venues in Columbia, TN provide on-site coordination or planning services?
Some wedding venues in Columbia, TN offer on-site coordination or planning services to assist couples throughout their wedding journey. These professionals can help with logistics, recommend vendors, and ensure a seamless and memorable event.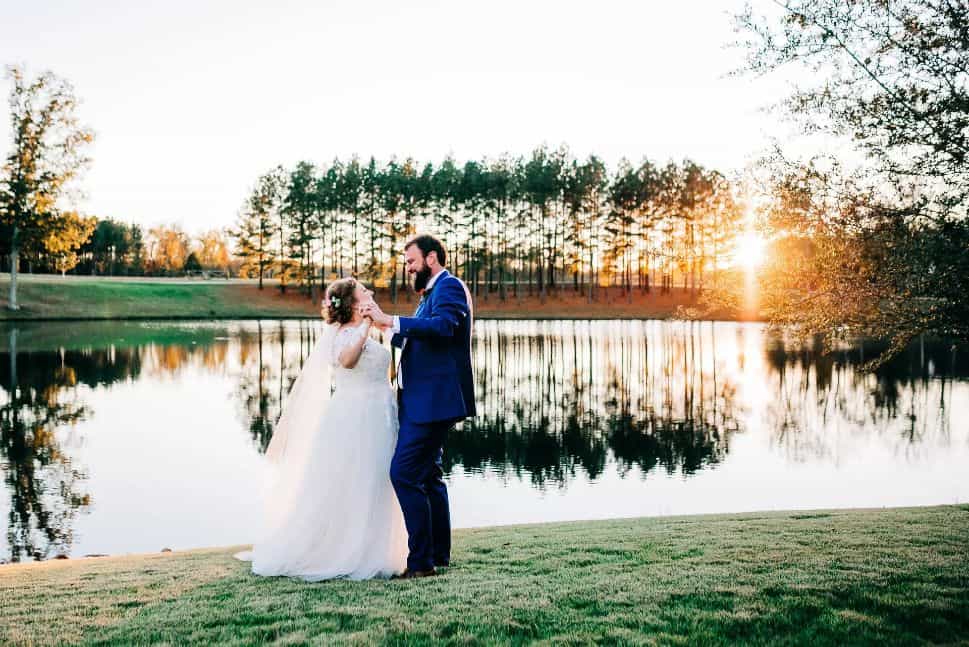 Are there outdoor wedding venues available in Columbia, TN?
Yes, Columbia, TN offers a selection of outdoor wedding venues. These venues provide a picturesque backdrop for ceremonies and receptions, allowing couples and their guests to enjoy the beauty of nature while celebrating their special day.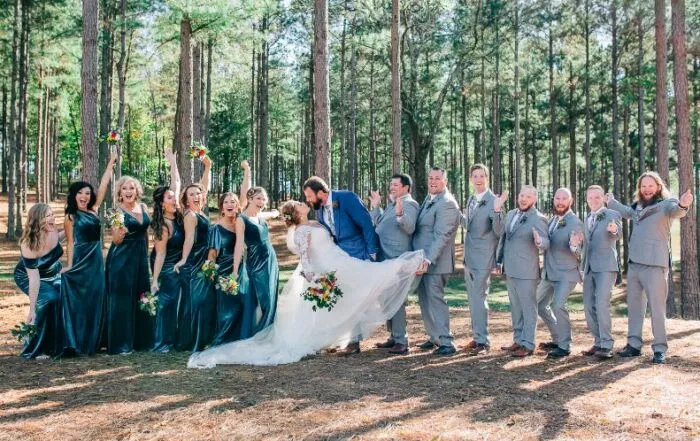 How far in advance should I book a wedding or event venue in Columbia, TN?
1-2 years. It is advisable to book a wedding or event venue in Columbia, TN, as early as possible. Popular venues tend to have high demand, especially during peak wedding seasons, so securing your desired date in advance ensures availability and peace of mind.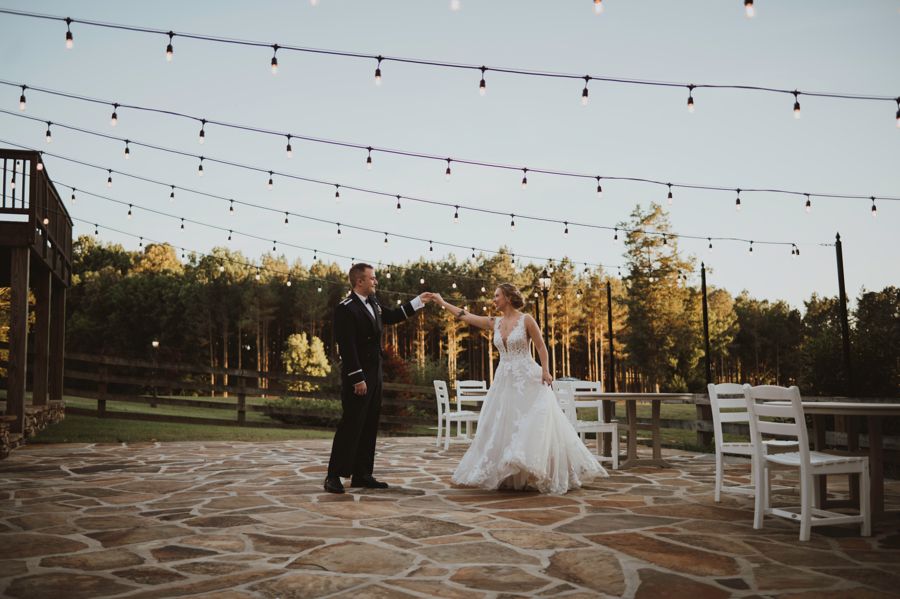 Do wedding venues in Columbia, TN offer on-site parking?
Yes, most wedding venues in Columbia, TN provide on-site parking for the convenience of couples and their guests unlike most downtown Nashville venues. This eliminates the need for off-site parking arrangements and ensures easy access to the venue.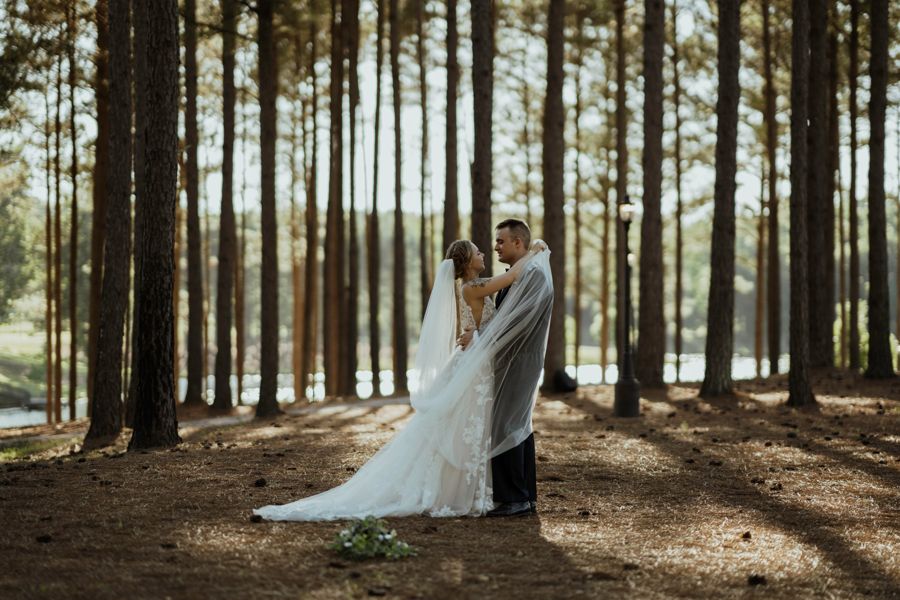 Can wedding venues in Columbia, TN accommodate cultural or religious ceremonies?
Many wedding venues in Columbia, TN are versatile and can accommodate various cultural or religious ceremonies. Whether you have specific requirements or traditions to incorporate, discussing your needs with the venue is recommended to ensure they can accommodate them.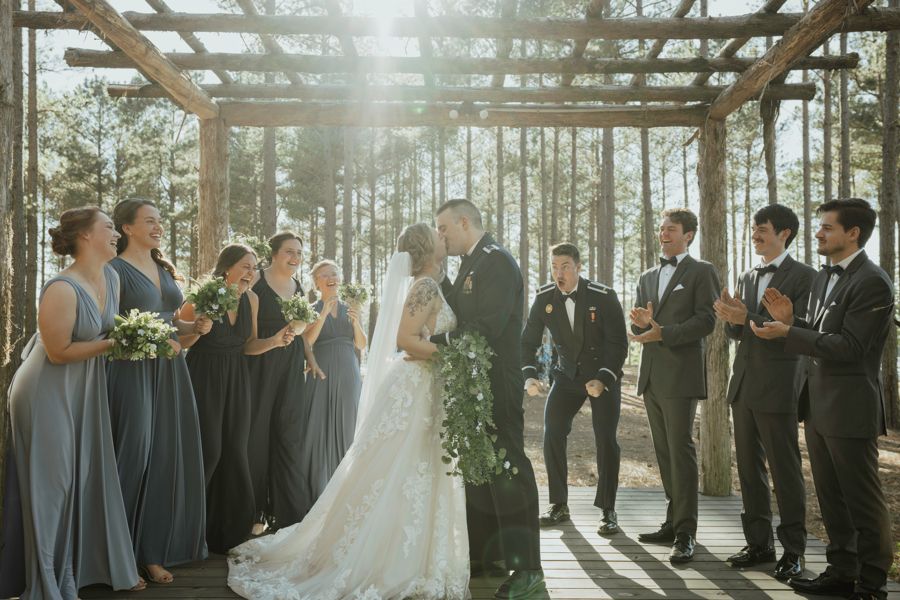 Are there accommodations for out-of-town guests near wedding venues in Columbia, TN?
Yes, Columbia, TN offers accommodations for out-of-town guests in close proximity to wedding venues. From hotels and inns to vacation rentals, there are options available to ensure a comfortable stay for guests attending your special day.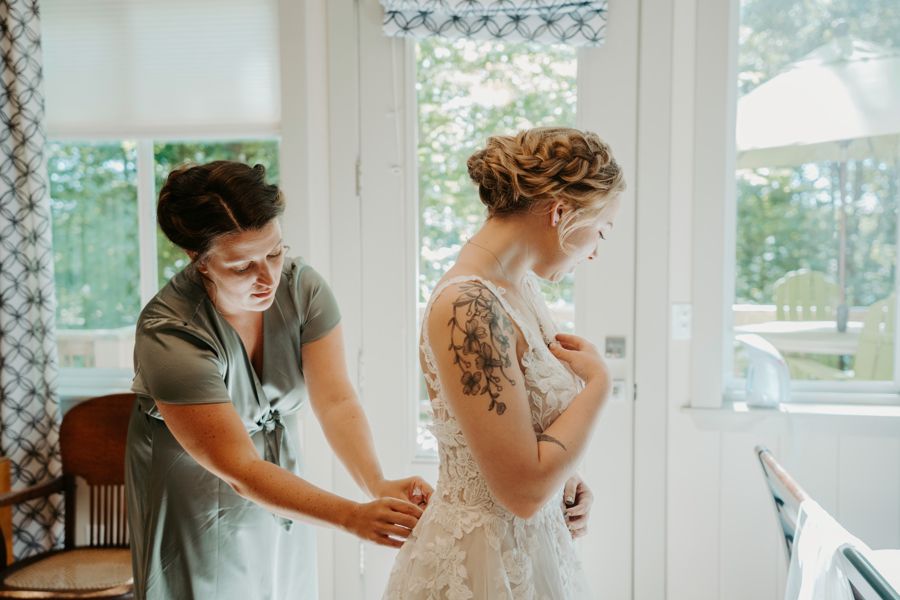 What are the closest cities and towns to Columbia TN?
| | |
| --- | --- |
| City/Town | Distance from Springville (approx.) |
| Paris, TN | 8 miles |
| Murray, KY | 26 miles |
| Camden, TN | 28 miles |
| McKenzie, TN | 30 miles |
| Puryear, TN | 12 miles |
| Buchanan, TN | 16 miles |
| Cottage Grove, TN | 16 miles |
| Hazel, KY | 17 miles |
| New Concord, KY | 19 miles |
| Big Sandy, TN | 20 miles |
| Waverly, TN | 32 miles |
| Dover, TN | 35 miles |
| Benton, KY | 37 miles |
| Gleason, TN | 21 miles |
| Huntingdon, TN | 25 miles |
| Dresden, TN | 28 miles |
| Martin, TN | 38 miles |
| McKenzie, TN | 30 miles |
| Buchanan, TN | 16 miles |
| Cottage Grove, TN | 16 miles |
| Henry, TN | 18 miles |
| Big Sandy, TN | 20 miles |
| Mansfield, TN | 23 miles |
| Almo, KY | 25 miles |
| Hollow Rock, TN | 29 miles |
| Atwood, TN | 32 miles |
| New Johnsonville, TN | 33 miles |
| Sharon, TN | 37 miles |
| Troy, TN | 39 miles |
| Como, TN | 41 miles |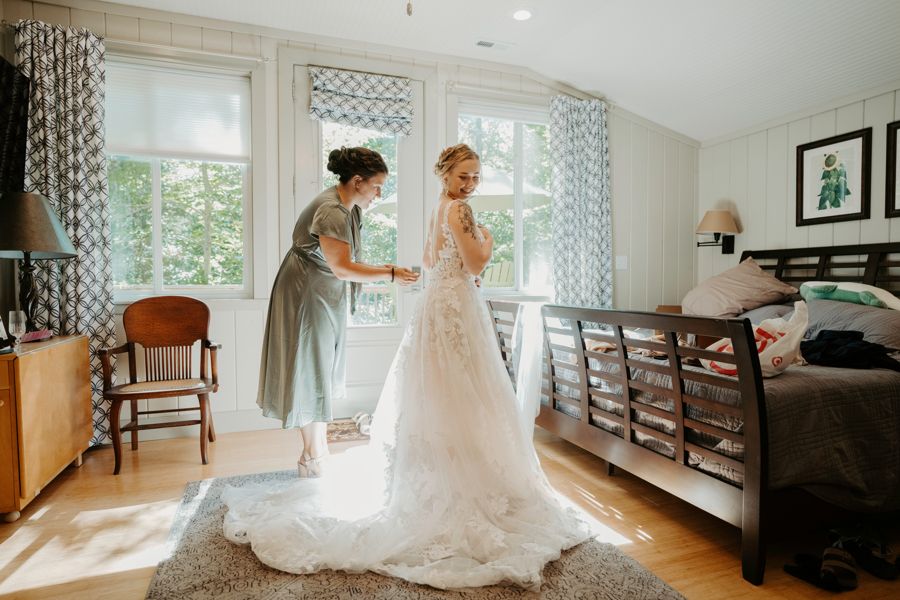 For destination weddings, here are some nearby attractions:
| | |
| --- | --- |
| Landmark/Attraction | Description |
| James K. Polk Home | Historic site dedicated to the 11th U.S. President, James K. Polk |
| Rippavilla Plantation | Historic plantation offering guided tours and special events |
| Maury County Park | Spacious park with walking trails, picnic areas, and sports facilities |
| Chickasaw Trace Park | Scenic park featuring hiking and biking trails, camping, and fishing |
| St. John's Episcopal Church | Historic church known for its beautiful architecture and stained glass |
| Rattle and Snap Plantation | Historic plantation with a Greek Revival mansion and lush gardens |
| Tennessee Museum of Early Farm Life | Museum showcasing rural Tennessee life in the 19th century |
| Henry Horton State Park | State park with camping, golf, hiking trails, and a swimming pool |
| Elm Springs | Historic home serving as the headquarters for the Sons of Confederate Veterans |
| Columbia Arts Building | Art center featuring local artwork, classes, and events |
| Athenaeum Hall | Historic building with exhibits on local history and community events |
| Mount Pleasant Historic District | Quaint district with preserved historic homes and shops |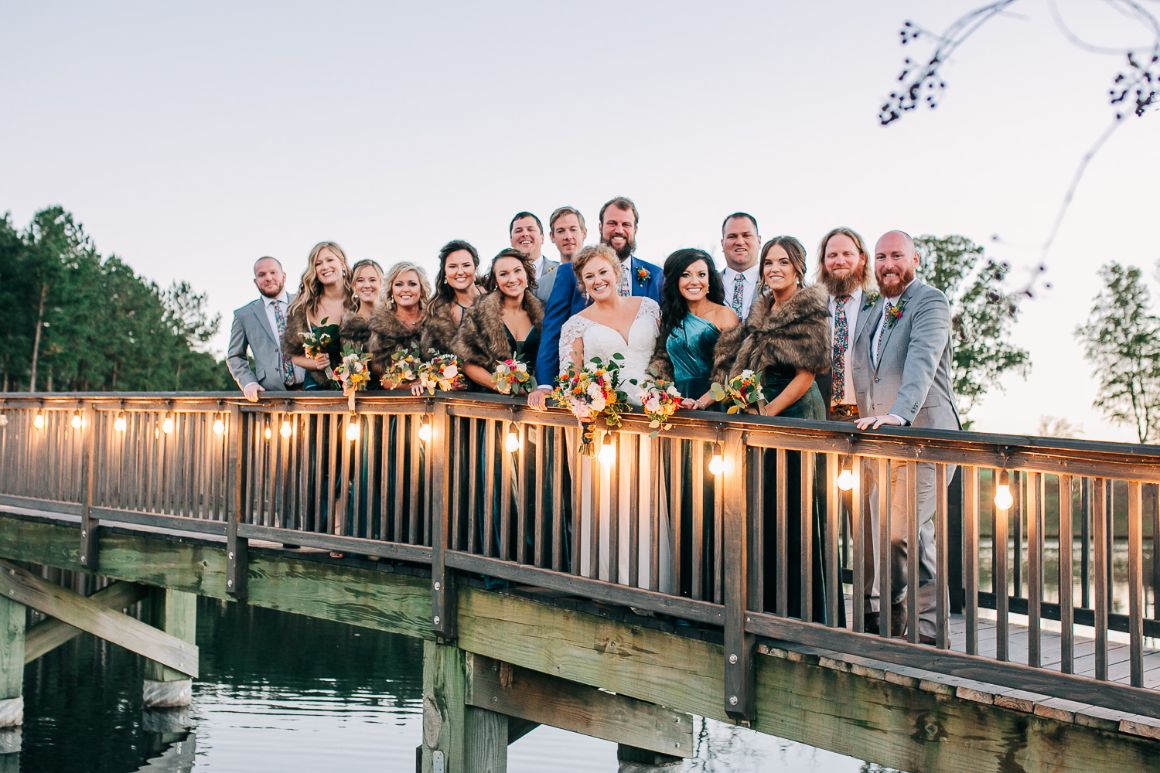 Best of Luck!
Columbia, TN, boasts a vibrant selection of wedding and event venues that cater to various tastes and styles. Couples have various options from charming rustic barns in the picturesque countryside to elegant ballrooms exuding timeless sophistication. The best wedding venues in Columbia TN offer stunning settings, exceptional services, and amenities to ensure a seamless and memorable experience. Whether you dream of an outdoor ceremony surrounded by natural beauty or a grand celebration in a historic mansion, Columbia, TN, has the perfect venue to bring your vision to life. With its warm hospitality, scenic surroundings, and a wide range of guest accommodations, Columbia, TN is ideal for couples seeking a truly unforgettable wedding or event.