You are looking for the perfect place to have your wedding. You want something beautiful that will make your special day unforgettable….but there are so many places to choose from, and you don't know where to start!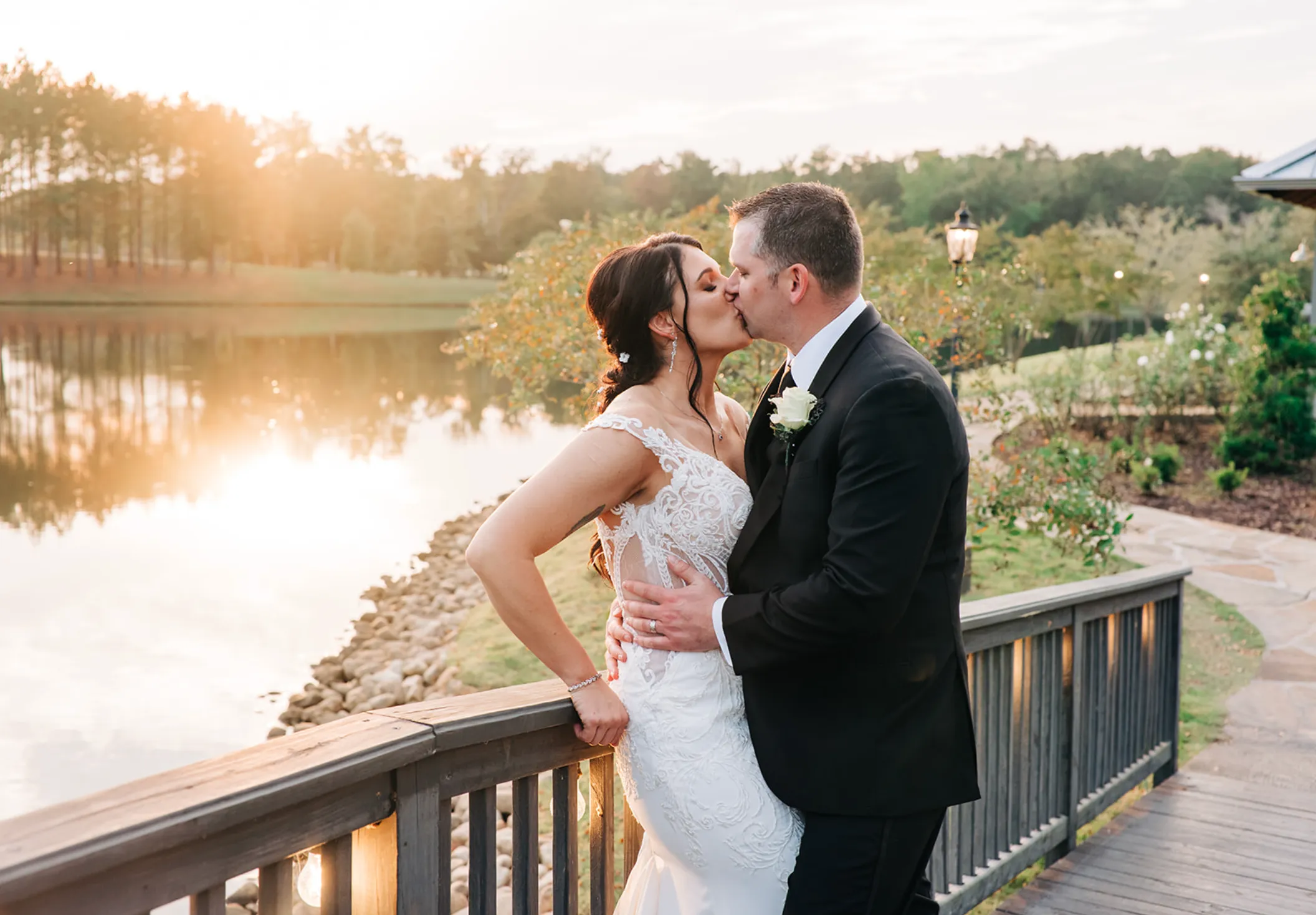 Look no further than the outdoor ceremony and reception space available at some of Columbia, TN's best wedding venues. These locations will help make your special day truly unforgettable.
1. Sandy Creek Farms Destination Wedding Venue
Sandy Creek Farms in Paris, TN, is a gorgeous destination wedding venue with plenty of event spaces to make your dream rustic wedding come to life. Featuring a stunning 430 acres with manicured forests, extensive landscaping, outdoor sculptures, 8 miles of hiking trails, a gorgeous 20-acre lake, six indoor and outdoor ceremony, and reception options, and a private island with a natural stone pavilion, underwater lighting, and a fountain, it is the perfect place for your intimate wedding and celebration.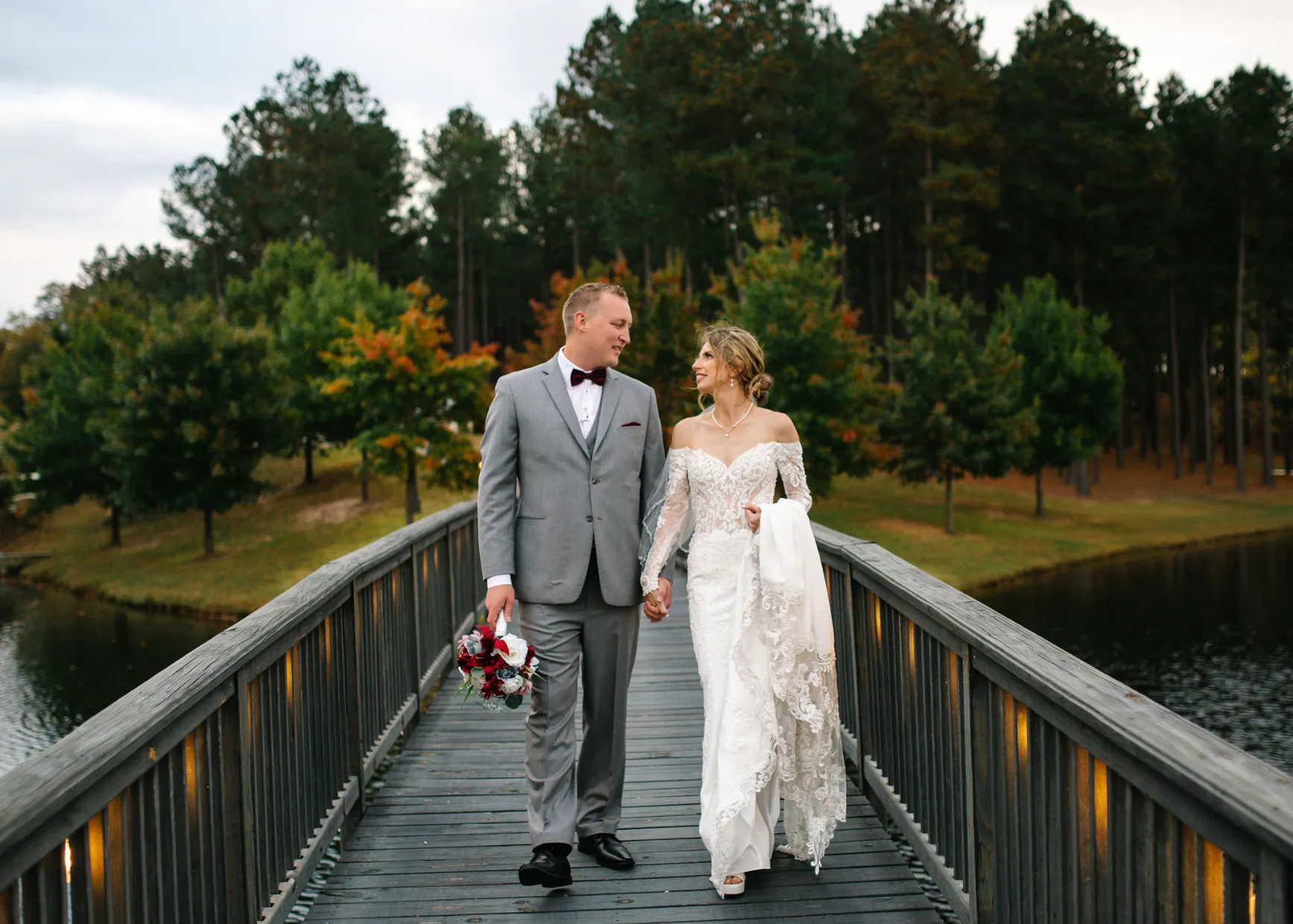 You can even stay the night with your guests and family in one of the six cabins or the bridal cottage and use the on-site gym, guest laundries, kitchen, and watercraft rentals. Plus, you get to work with Sandy Creek Farms' venue manager, who acts as a wedding planner, allows you to bring your own vendors, and has a list of preferred vendors to match your unique style. Whether you choose an all-inclusive package or a custom package with a wedding planner, Sandy Creek Farms is the perfect place to create a beautiful and unforgettable wedding experience.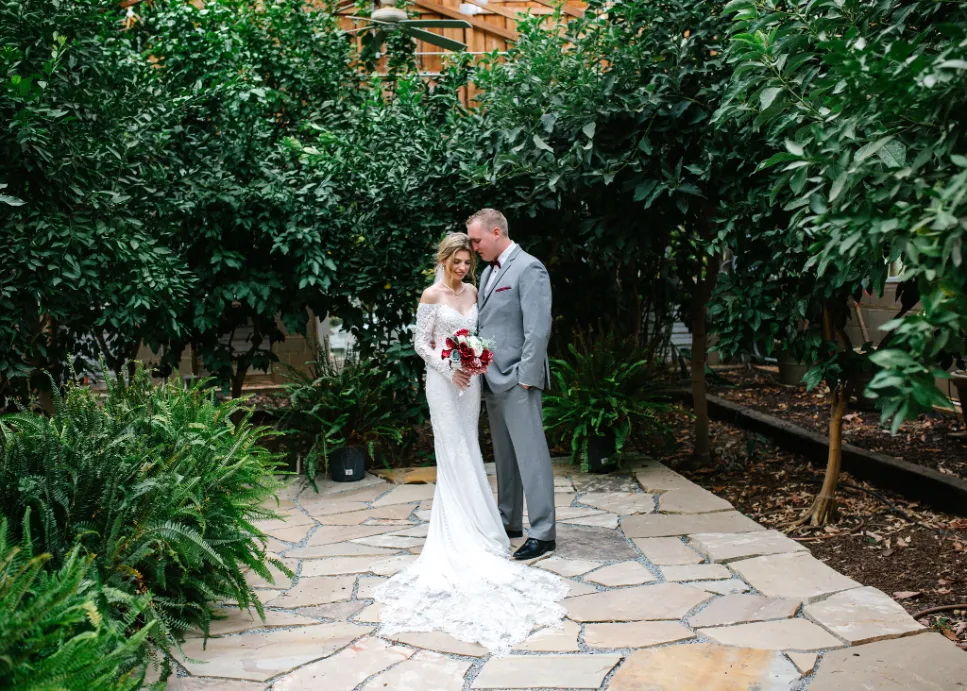 2. The Mulehouse
The Mulehouse is the perfect outdoor wedding space for Tennessee couples looking for a unique and classic setting for their special day. This historic former church has been restored to its former glory and now offers a stunning backdrop for any wedding ceremony. The building boasts a 55,000-square-foot space, with a grand stage surrounded by gorgeous stained glass windows, providing an elegant and timeless atmosphere for your wedding.
The Mulehouse also has a large courtyard area, perfect for hosting a beautiful outdoor ceremony with plenty of room for all your guests. Additionally, the venue is equipped with the latest technology, including 4K video resolution and pre-wired 8K video resolution so that you can share your wedding memories with friends and family worldwide in stunning detail. With its classic setting and modern amenities, The Mulehouse is the perfect choice for a unique and memorable Tennessee wedding.
3. Cranford Hollow
Cranford Hollow is ideal for an outdoor wedding ceremony space in Tennessee due to its beautiful location, versatile activities, and inclusive packages. Located over 50 acres of scenic land in Middle Tennessee, Cranford Hollow offers stunning views, perfect for a romantic and memorable wedding ceremony. Additionally, this family-owned and operated farm offers a variety of activities that can be tailored to fit any couple's needs, making it a truly unique and special venue. Lastly, couples can take advantage of Cranford Hollow's inclusive package, including tables and chairs and bride and groom quarters with amazing views.
4. Antrim Celebrations
Antrim Celebrations offers a variety of events, including weddings, receptions, elopement packages, small weddings, rehearsal dinners, special events/parties, business functions/meetings, and on-site accommodations. They provide ceremony sites with a rain plan for inside ceremonies, floral and decor, a bridal cottage, a reception barn, and a cocktail garden. Their 300-acre property promises privacy and grandeur, making it the perfect place to host any special event.
5. The Gathering Barn
The Gathering Barn at Liberty Grace Farm & Vineyard is a great outdoor space for a Tennessee wedding because it offers a unique combination of countryside beauty and rustic charm. Located in Columbia, the barn is on a family-owned farm, providing a peaceful and private setting removed from the hustle and bustle of the city.
The Gathering Barn is a brand-new, rustic barn that can accommodate up to 200 guests. The barn is surrounded by gardens, patios, terraces, and a private estate providing ample outdoor space for wedding ceremonies and receptions. The vast outdoor setting also offers couples and guests incredible countryside views.
Couples can also take advantage of the many other buildings, structures, and natural settings available at this venue, such as a chapel, ranch, resort, and retreat, to customize the wedding experience to their specifications. The Gathering Barn is perfect for a Tennessee wedding with its peaceful atmosphere and stunning outdoor options.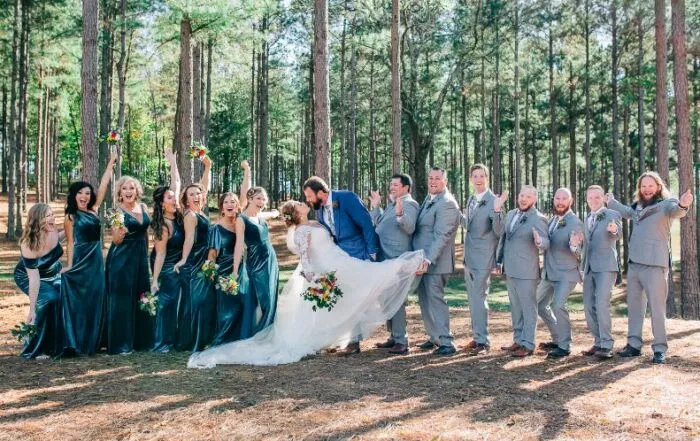 What to consider when choosing a wedding venue in Columbia, TN
When choosing a wedding venue in Columbia, TN, there are several things to consider, such as the budget, the style and vision for the event, the size of the venue, the type of atmosphere you want to create, the availability of an on-site bridal suite, and the availability of an event coordinator. Additionally, you should consider the number of guests and the type of venue that will best suit your events, such as a historic mansion, rustic barn, or an upscale barn with stunning views of the rolling hills and sunsets.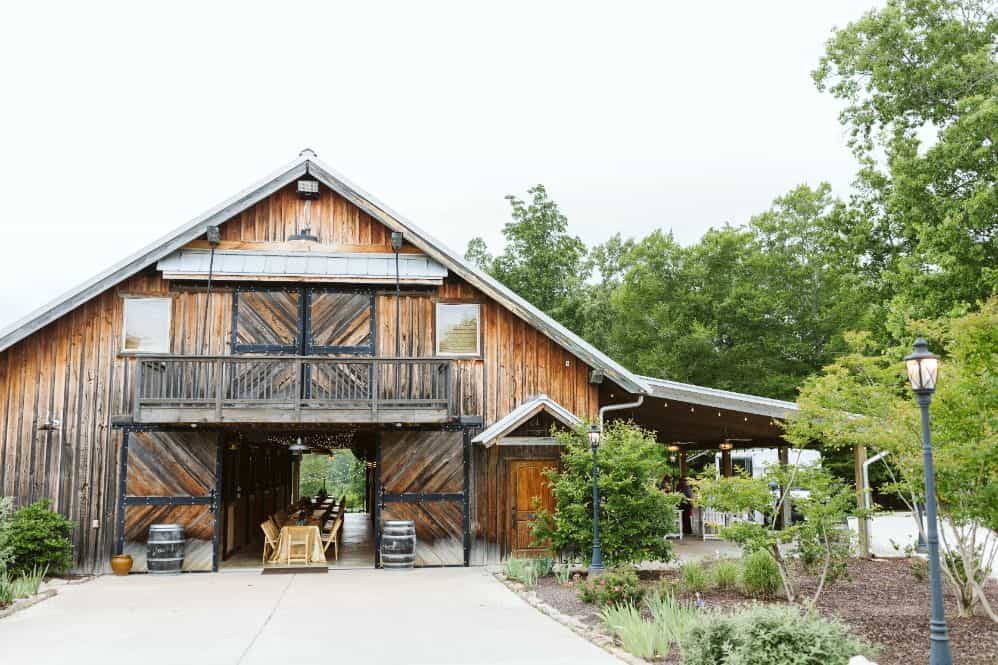 How to do a venue search for the best wedding venues in Columbia, TN
With various stunning and unique settings, Columbia, TN, offers the perfect backdrop for your dream wedding. From historic mansions to rustic barns, there is something to satisfy every couple's taste. The Gathering Barn and Mule Town Lumberyard are highly rated options for couples seeking a unique experience. Other noteworthy venues include The Bell Tower, The Sanctuary, and The Pincushion. With its quaint small-town feel and breathtaking views of rolling hills and sunsets, Columbia has all the elements to make your special day truly unforgettable.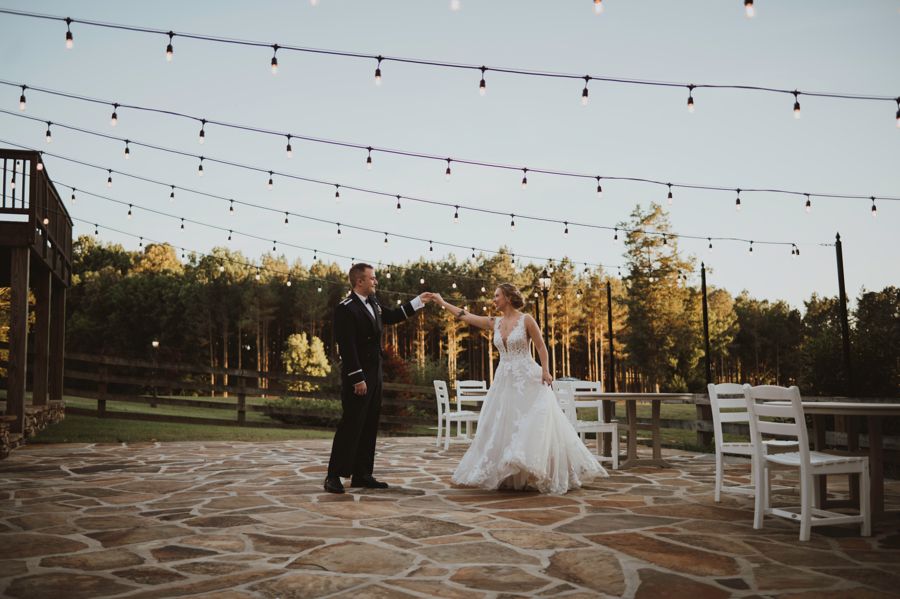 Wedding Venues in Columbia TN
Aside from traditional wedding venues, Columbia, TN, is also home to various unique and exciting wedding venues. For couples looking for something a little different, some venues offer a wide range of experiences. If you want something romantic and intimate, consider a winery or vineyard for an unforgettable experience.
For those looking for a bit of the outdoors, a barn or rustic farmhouse can give a truly authentic wedding experience. For those looking for something more glamorous, a mansion or estate is perfect for an opulent and luxurious event. Consider a bar or brewery wedding or an outdoor setting such as a park or museum for something truly unique. Regardless of your style, there are plenty of unique and exciting wedding venues in Columbia, TN to make your big day special.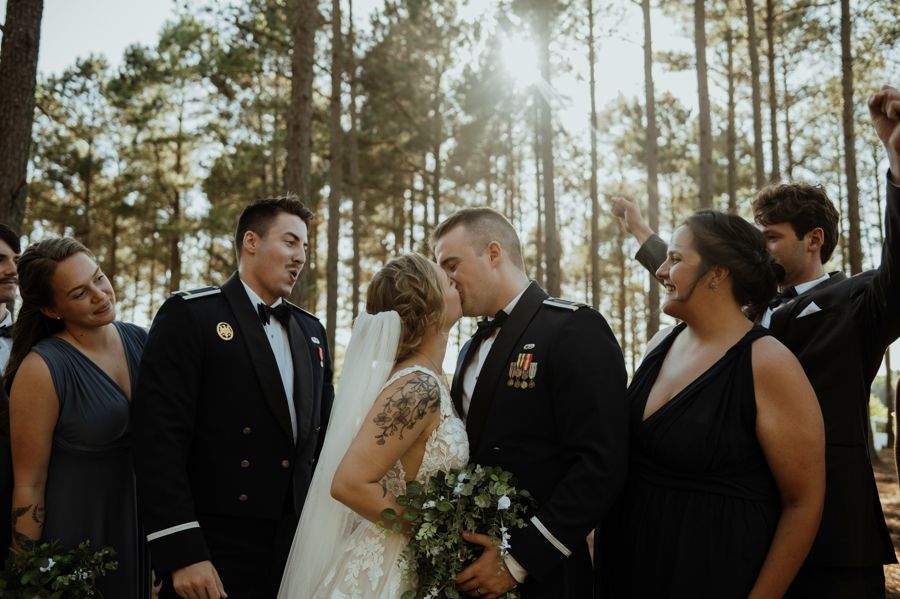 FAQ for Event Venues and Vendors in Columbia TN
What are the most common questions about using an outdoor ceremony space for a Tennessee wedding?
Common questions with answers:
Is there a fee for using a specific outdoor ceremony space? – Many outdoor spaces will have a fee associated with them, so it is important to ask beforehand.
Is there a minimum number of guests I need to hold my wedding outdoors? – Generally, no. However, checking with the venue is important to ensure they can accommodate your desired guest count.
Are there restrictions on what type of decorations I can use outdoors? – Yes, some outdoor ceremony spaces may restrict decorations such as candles. It is important to check with the venue beforehand to avoid any issues.
Are there any restrictions on music or sound equipment outdoors? – Yes, some outdoor ceremony spaces may have restrictions on sound equipment, so it is important to check with the venue before booking.
Are there any additional fees I need to be aware of? – Some venues may have additional fees for hosting an outdoor ceremony space, such as security, set-up, or cleaning fees.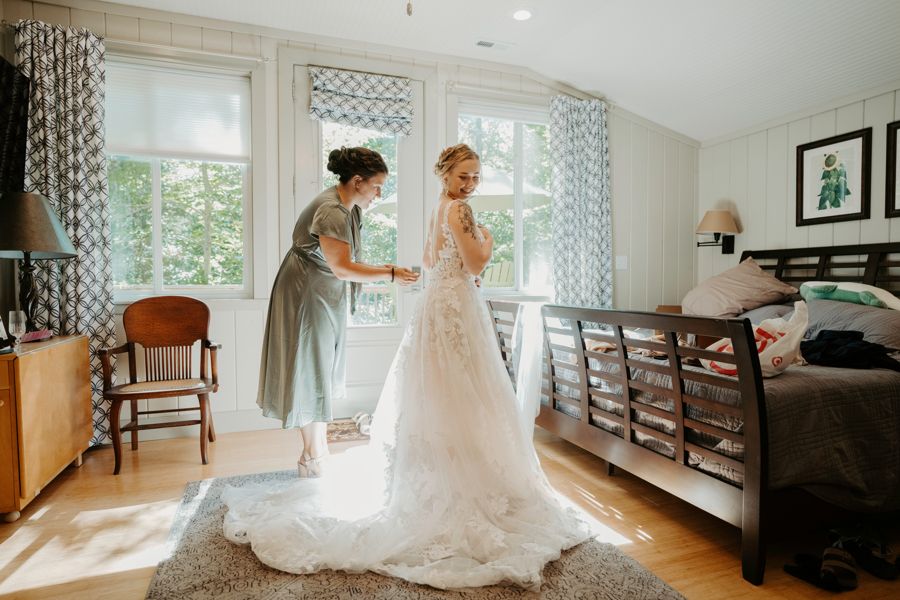 Columbia TN Wedding Venues
If you're looking for Columbia TN wedding venues with a beautiful outdoor setting, check out Sandy Creek Farms. With its rustic farmhouse setting and charming downtown square, Sandy Creek Farms is the perfect place to make your special day unforgettable.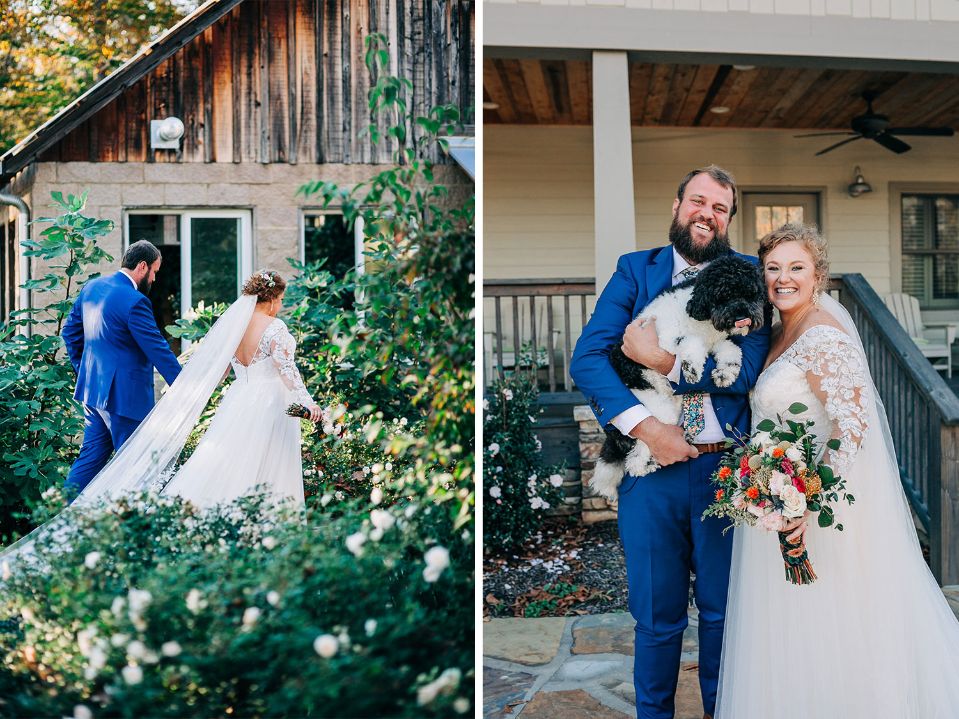 Largest Country Wedding Venue in Tennessee
Sandy Creek Farms is the largest wedding venue in Tennessee and the only venue in the United States with a private island on the lake.