The Best Barn Wedding Venues Near You
Wedding barn venues are all the rage these days. But why settle for a plain old barn when you have so much more?
We've scoured the country to find the best wedding barn venues that offer something unique and special. From rustic charm to modern luxury, there's DEFINITELY a venue on this list that is sure to be perfect for your big day :)
So, without further ado, here are the best wedding barn venues near you.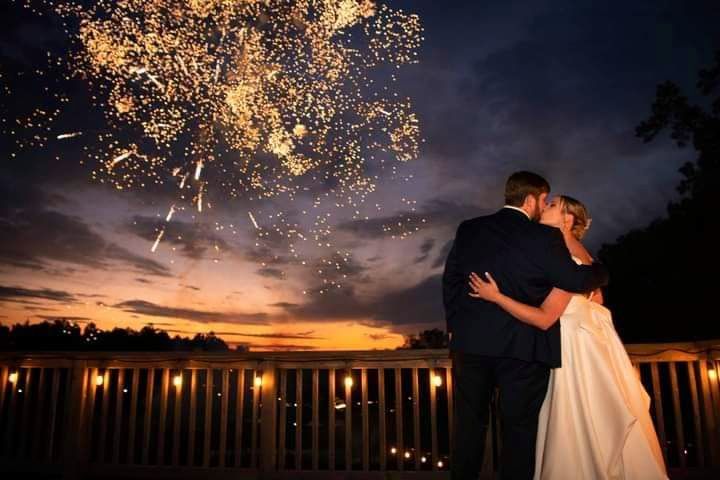 Sandy Creek Farms in Paris, TN
Sandy Creek Farms in Paris, TN, is the best wedding barn venue in the country (in our opinion, at least!) The Stable's vaulted ceiling and rustic charm is the perfect backdrop for an unforgettable event. The outdoor bistro lights give a warm and cozy atmosphere. Not to mention, the landscape is absolutely gorgeous, making for perfect photos. Did you know we have a private island on a 22-acre private lake? We are the only wedding venue in the country with a private island.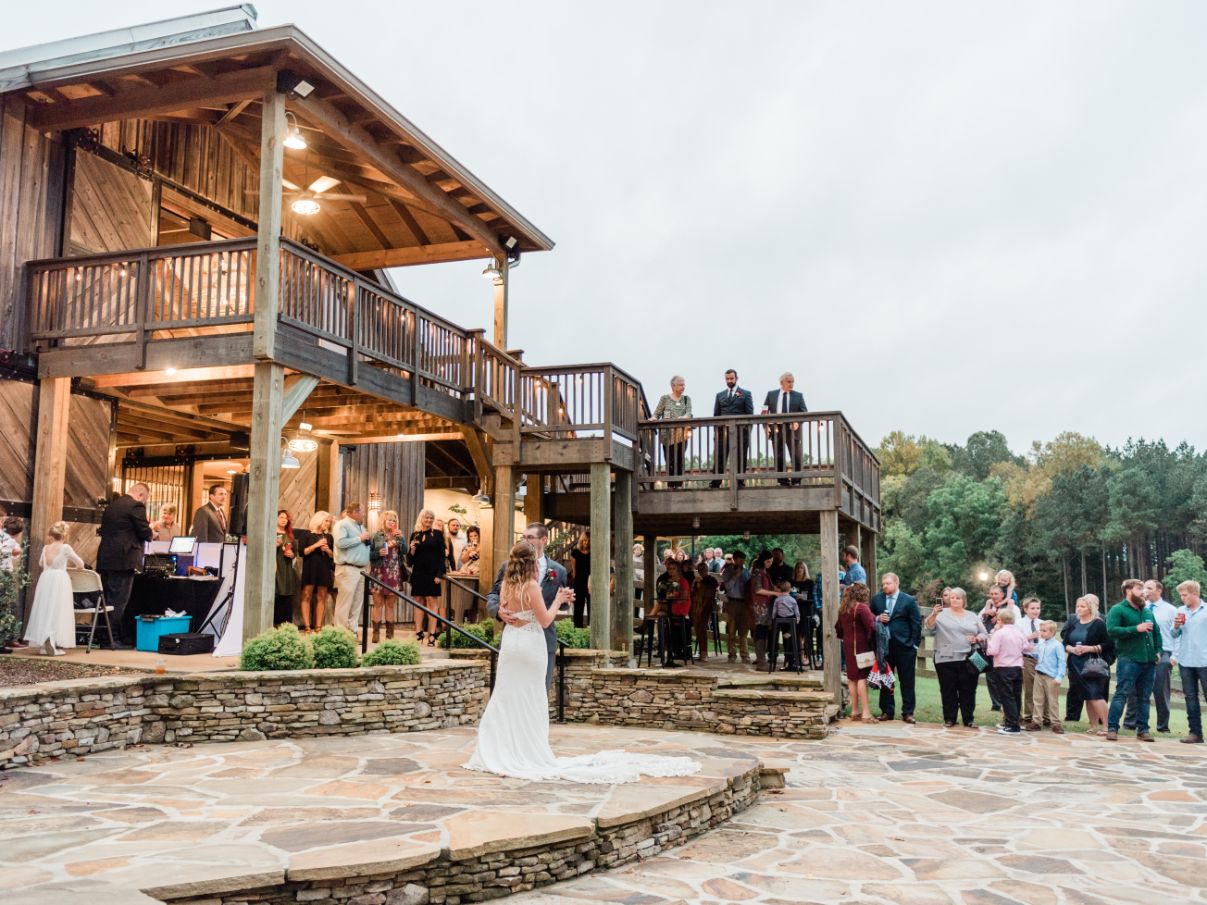 Can you imagine walking across a starlit bridge to your ceremony? It's breathtaking.
Our venue also features 430 acres, Pine forests, gardens, a greenhouse, a pond and water features, sculptures, and SO much more.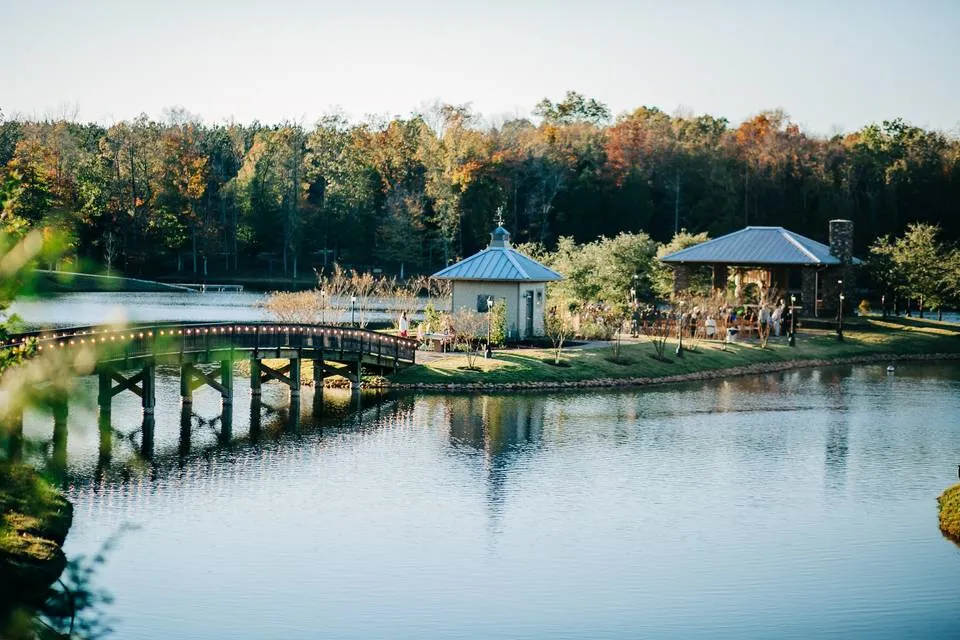 The experienced staff is always accommodating and eager to help make your day special. Although our wedding venue is newer, our staff has 20+ years of experience planning weddings. With so many unique features, Sandy Creek Farms is the perfect choice for your special day!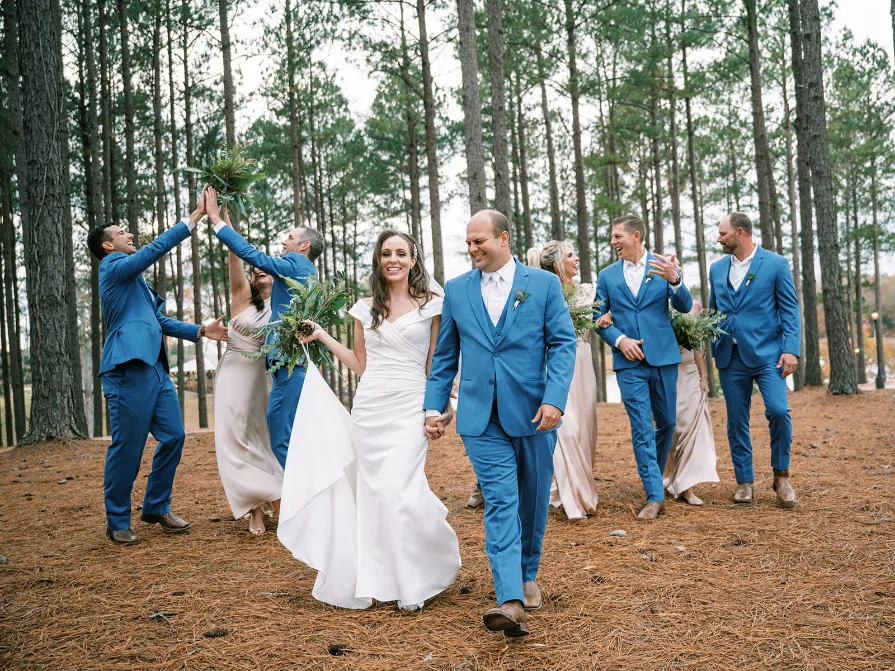 Not near us? No worries. Most of our couples are from out of state. Flights to Nashville are SUPER cheap from most major cities. And if you want to sightsee in Nashville during your time here, we can make many recommendations.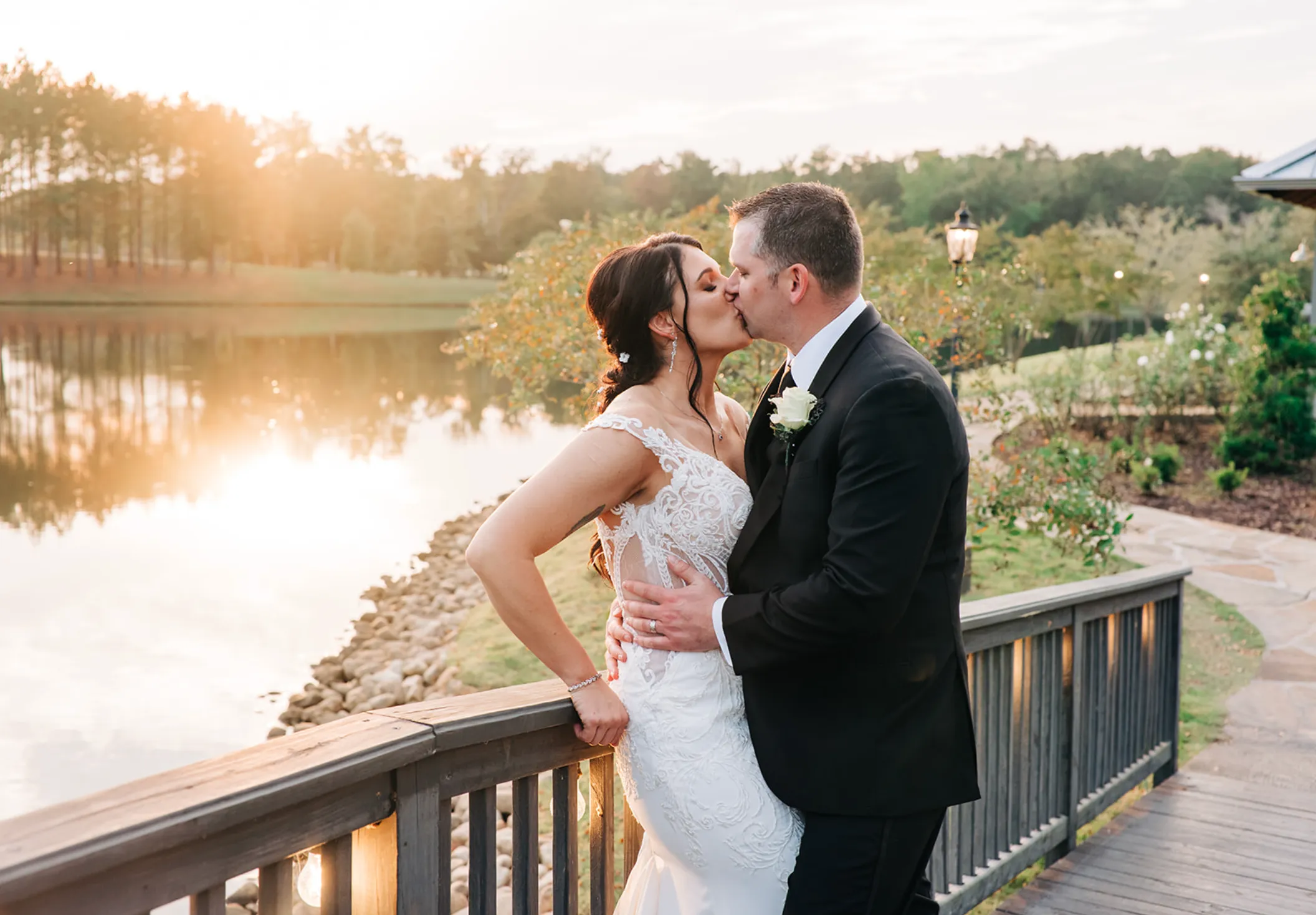 How to Make the Most Out of Your Visit to Wedding Barns
Research, Research, Research!
Researching the venue beforehand can help make your visit to the wedding barn more enjoyable. You definitely don't want any unwanted surprises. Find out if the venue offers special services like catering, decorations, lodging, or other amenities. Additionally, you can see what past customers have said about the venue, allowing you to decide whether the venue will meet your needs. If the review gives Bridezilla vibes, take ti with a grain of salt. And more importantly, look at how the venue responds to negative reviews.
Evaluate Your Needs
When evaluating a wedding barn's features and amenities, it is important to consider the level of service the staff provides, the type of outdoor environment the venue offers, and the availability of multiple ceremony sites. The staff should be knowledgeable and experienced in helping make your dream wedding come true while the outdoor environment must be well-maintained with rustic charm and elegance. Furthermore, the venue should have multiple ceremony sites available so couples can have the wedding of their dreams. Additionally, couples should ensure that the venue does not restrict who they can or cannot choose as their caterer and that they have access to all partners and venues.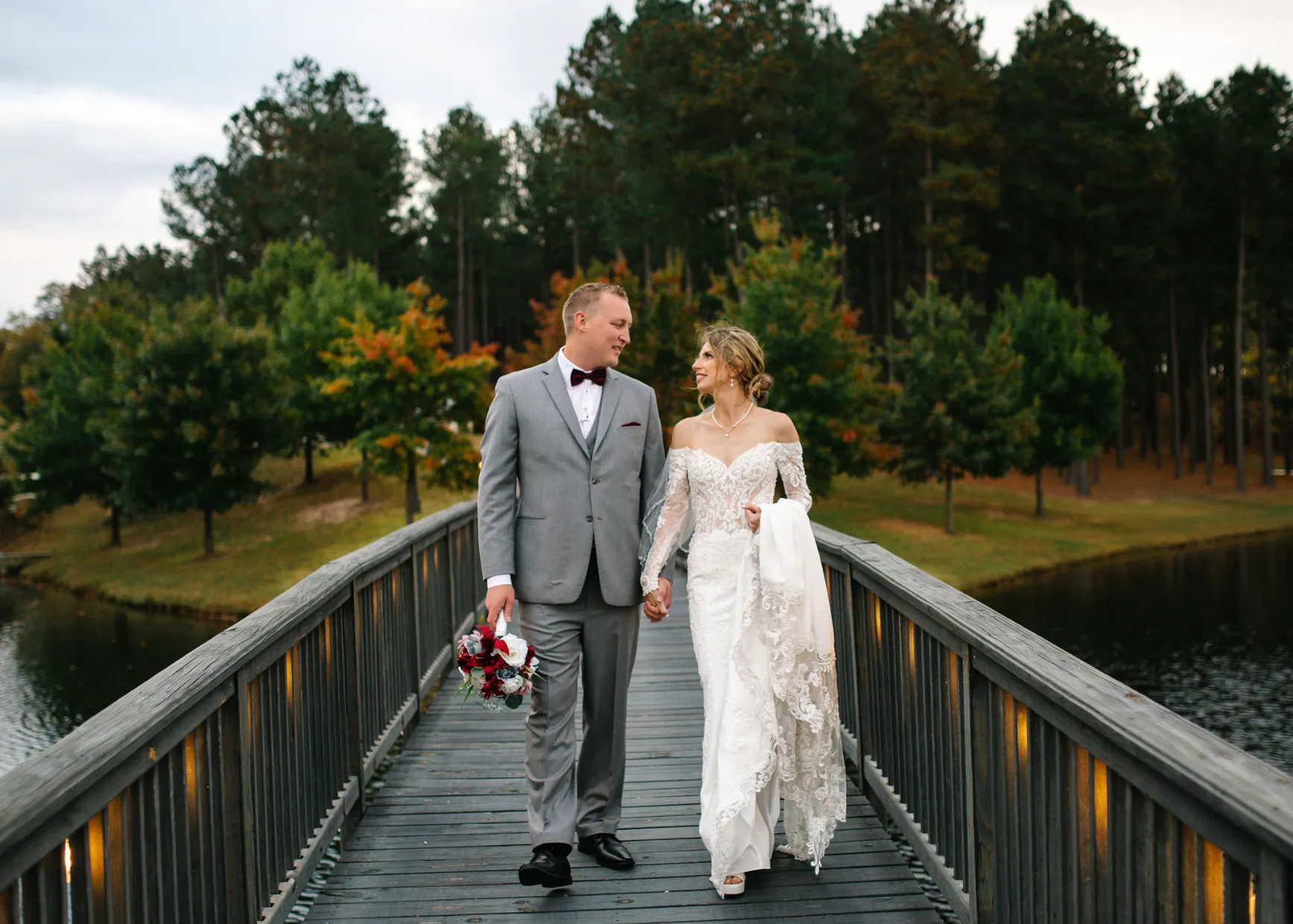 Book Early
Popular wedding venues book up quickly. If you want to secure the barn wedding venue of your dreams, you should probably book 12-18 months out or more.
Make Sure Your Needs are Met (Venue Amenities)
When planning a visit to a wedding barn, there are a few amenities that you should look for. Firstly, you should inquire whether or not the venue has an experienced and professional team of staff who can help make your dream wedding come true. Secondly, you should ask if the venue allows you to choose your own caterer or if they have a list of preferred vendors. Do they have a caterer's kitchen if they don't have in-house catering? It'll cost you an arm and a leg if they don't.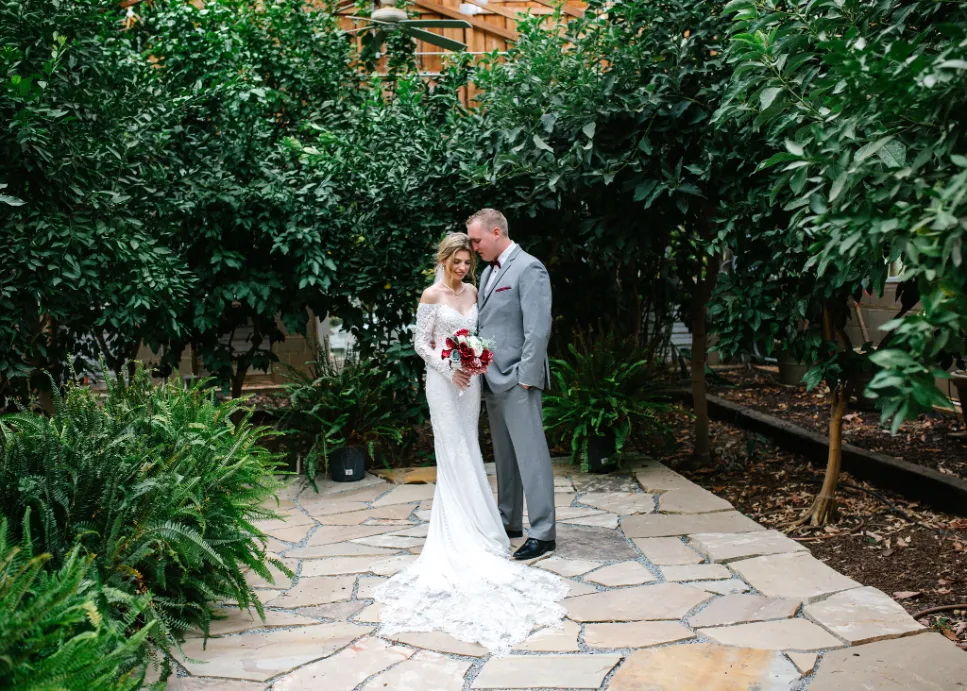 Check if the Staff is Experienced
Not all barn wedding venues are created equally. A suitable wedding venue should provide various services and staff to make a couple's wedding day a reality. Some families or husband and wife teams repurpose a family farm or piece of property into a wedding venue with zero experience. You want to work with a venue and manager who has executed dozens or hundreds of weddings.
Have a Consultation (or Three) Before You Sign a Contract
Having a consultation with the venue staff before visiting the wedding barn is important because they can provide you with all the information you need about the venue and its features. They can explain the various indoor and outdoor ceremony options, discuss the staff's ability to handle unexpected weather changes, and provide an overview of available amenities. The venue staff can also advise on how best to decorate the space to your desired style and provide helpful tips on making the most of the venue's natural beauty. You can ensure your wedding will succeed by consulting with the venue staff.
Wedding Barn Venue FAQs
What is a barn wedding venue?
A barn wedding venue is a unique option for couples seeking an alternative to the traditional wedding venue, such as a chapel. Barns offer an elegant, bucolic atmosphere, with soaring wood ceilings and beautiful stonework.
Barns offer a unique look among countryside venues and are perfect for couples who want to create lasting memories surrounded by nature's beauty and the countryside's tranquility. Barn wedding venues can range from rustic to elegant and are great for couples who want to create a unique and unforgettable setting for their big day.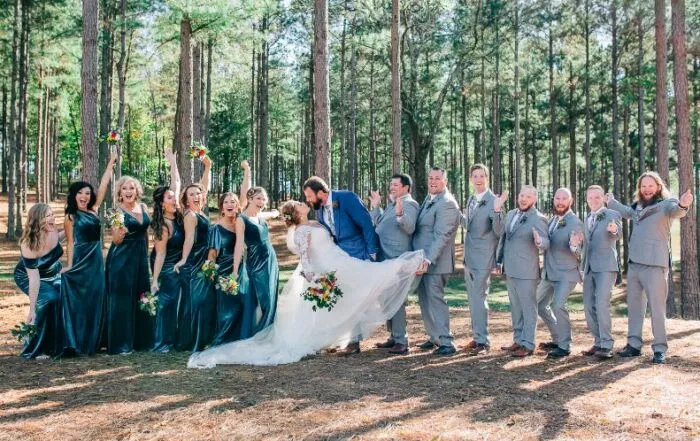 What are the different types of barn wedding venues?
Barn wedding venues come in various styles to suit the tastes of different couples. Whether you are looking for an elegant and rustic venue, or something more modern and chic, there are several barn wedding venues to choose from.
Rustic Barns: This style of barn would make Joanna Gaines proud. These barns offer a timeless and classic look, a natural and rustic backdrop for your special day. Rustic barn venues often feature exposed beams, wooden floors, and ceilings and often come equipped with chandeliers and a full-service bar.
Elegant Barns: Elegant barn venues provide a classic and sophisticated look, with high ceilings and luxurious furnishings. These venues often feature custom-made chandeliers, gourmet catering services, and a variety of decorative accents.
Modern Barns: Modern barn venues combine classic elements with modern touches, creating a unique and stunning wedding venue. These venues often feature large windows, contemporary lighting, and a variety of seating options.
Historic Barns: Historic barns offer a classic and nostalgic look, with wood floors and exposed beams. These venues often feature classic décor, period-appropriate furniture, and a variety of antique accents.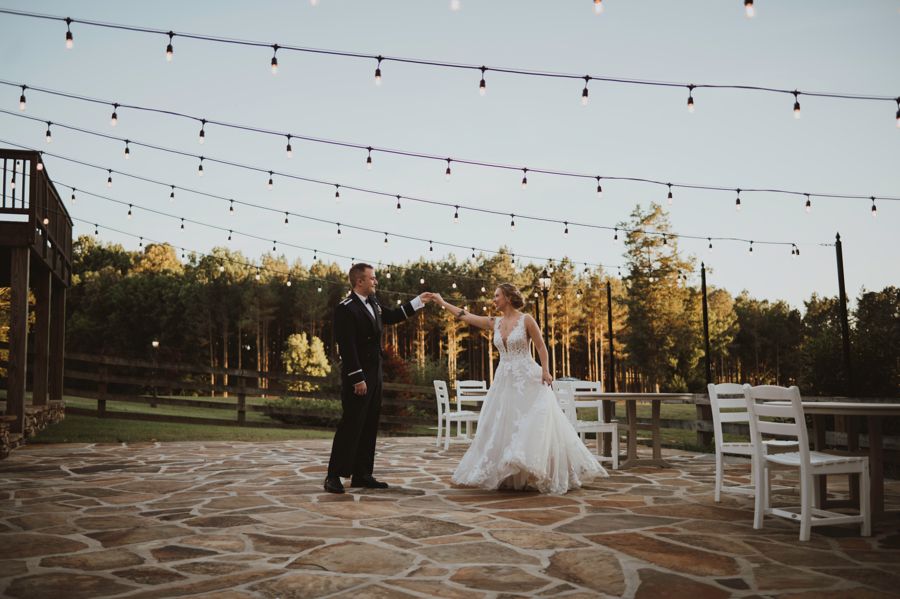 Where can I find a barn wedding venue near me?
Google is a great place to start if you're looking for a barn wedding venue near you. You'll be spoilt for choice with plenty of rustic barns and sprawling farms in the area.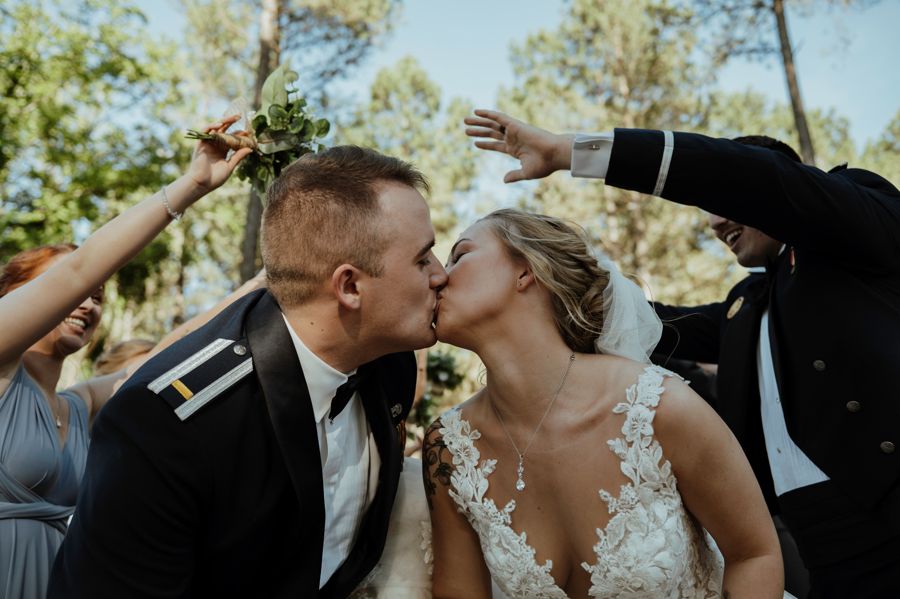 What is the most popular barn wedding venue in the US?
The most popular barn wedding venue in the US is the wedding barn (in case we haven't talked about wedding barns enough yet). These venues can be high-end yet affordable and offer a sense of bucolic charm and elegance.
Many popular barn wedding venues across the US are in Ohio, Tennessee, Pennsylvania, Virginia, and Indiana.
How much does it cost to rent a barn wedding venue?
If you're looking for a barn wedding venue, you'll be happy to know that there are a variety of wedding venues to choose from across the United States.
The cost depends on what the venue includes, if it's venue-only, or if they are an all-inclusive wedding venue. Once you determine your budget, know that your venue will account for about 50% or more of that number.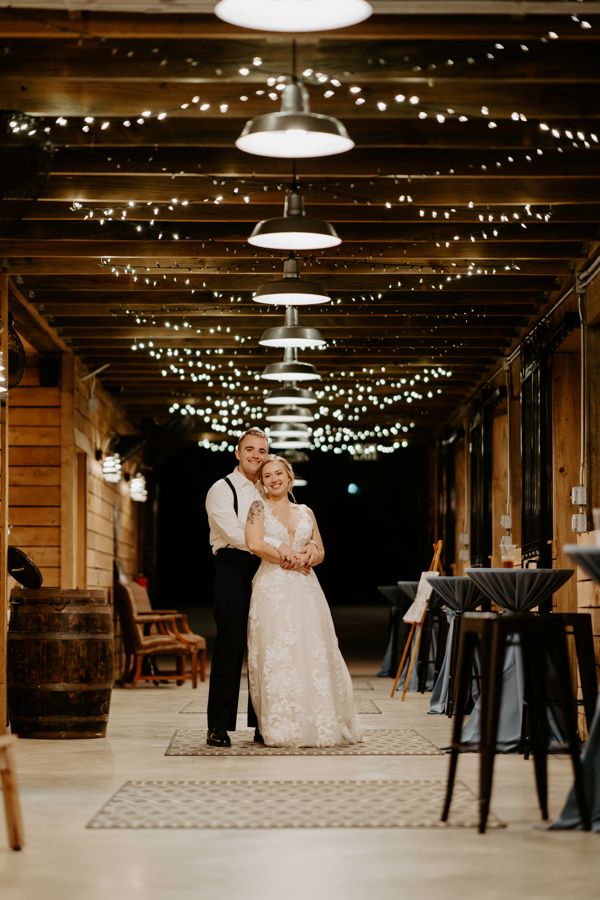 Are barn wedding venues suitable for all types of weddings?
Barn wedding venues have become increasingly popular over the last few years due to their high-end yet historical and affordable appeal. They are incredibly versatile, making them a great choice for couples who want to customize their venue to match their personal taste. Barns can be expanded and fitted with chandeliers and full-service bars, making them suitable for various styles and budgets.
In addition, barn wedding venues have the added benefit of having historical significance and (usually) being surrounded by beautiful vistas. This makes them perfect for couples celebrating their special day in an intimate and unique location.
Overall, barn wedding venues offer an ideal setting for couples who want to create an unforgettable and rustic ceremony. With the versatility and range of options available, they are suitable for all types of weddings, making them a great choice for anyone looking for an elegant and rustic venue.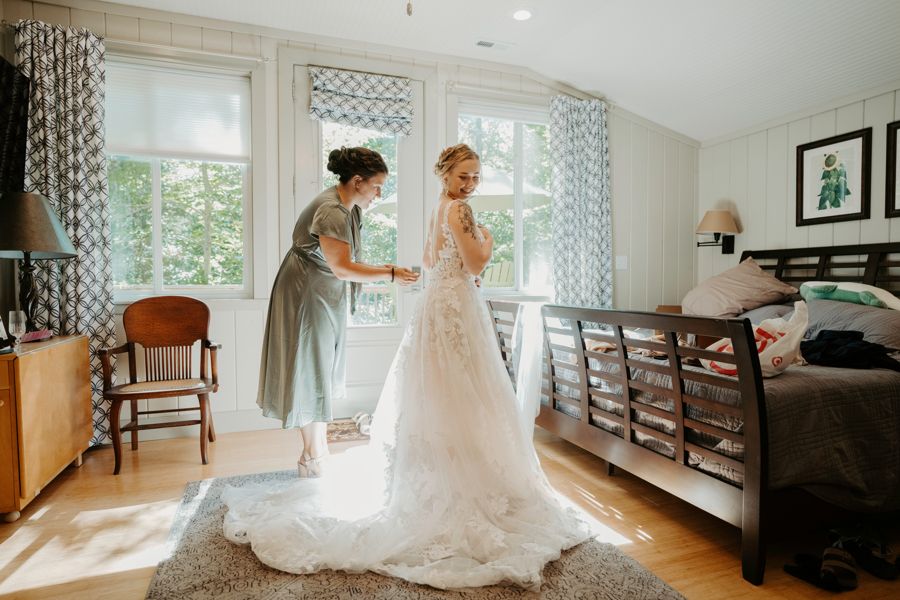 What should I consider when choosing a barn wedding venue?
When choosing a barn wedding venue, consider a few things. It's important to consider the type of atmosphere you're looking for. Do you want something more rustic or elegant? If so, a barn venue provides a lot of versatility to customize the atmosphere with decor and rentals. Additionally, consider the location of the venue. Is there a scenic view or historical significance to the area? Can you plan fun activities around your wedding day? Lastly, it's important to ensure the barn has all the amenities you require, such as a bar and chandeliers if desired. With all these factors in mind, you'll be able to find the perfect barn wedding venue to make your special day unforgettable.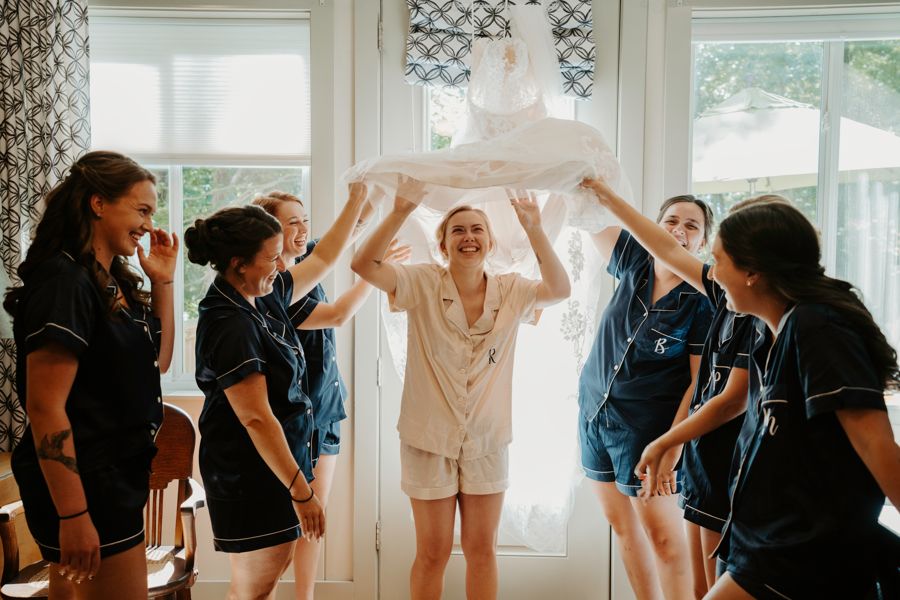 Hardy Farm in Maine – (Barns Venues for Weddings Near Me)
Hardy Farm is a perfect wedding barn venue for those looking for a romantic, rustic, timeless setting for their special day. The farm is on a sprawling hill with stunning 180-degree views of the Blue Ridge Mountains, making it a peaceful and beautiful venue for your ceremony.
The barn is modern and rustic with its wood-beam interior and vintage details like the charming '50s red Ford pickup and the original 1860s pine 15-foot-farm table. This venue also allows plenty of room for an extensive guest list, with the ability to hold up to 200 guests and plenty of space for a tented outdoor reception.
Additionally, the farm offers many convenient amenities, such as indoor restrooms, a catering prep kitchen, and two onsite guest cottages. Hardy Farm provides an exceptional wedding venue with picturesque views, timeless charm, and convenient amenities.
Hocking Hills Scenic Weddings in Ohio (Barns for Weddings)
Hocking Hills Scenic Weddings in Logan, Ohio, is a great barn wedding venue, offering excellent event spaces, comfortable overnight accommodations, and a picturesque backdrop for your special day.
Other Choice Wedding Barn Venues in Ohio
With its lush green hills and handsome trees, the Barn at Fern Hollow near Rockbridge, Ohio, is another popular barn wedding venue, blending modern elegance with pastoral charm.
The Hitching Post in Port Clinton, OH
The Hitching Post is a great wedding barn venue because it boasts an incredible 22 acres of luscious land, a one-acre pond, and a romantic wrought-iron gazebo and tree-lined field, making it perfect for intimate or expansive ceremonies.
Stonelick Meadows in Batavia, OH
Stonelick Meadows is a breathtaking wedding barn venue in a rustic yet romantic setting. Located on 25 acres of lush and flourishing meadows in Batavia, Ohio, this outdoor venue is ideal for nature lovers looking for a unique and special wedding. The natural beauty of the meadows is perfect for outdoor ceremonies in the open air, followed by a relaxed al fresco reception. And it's a popular wedding venue – its official opening date is May 2023, and it is already almost booked! ;)
Heartland on Heritage in Magnolia, OH
Heartland on Heritage is a great wedding barn venue due to its stunning surroundings, inviting amenities, and comfortable lodging. Nestled away in the countryside of Magnolia, Ohio, this secluded sanctuary is surrounded by 132 of hills, creeks, lakes, and wildlife. The venue offers great amenities, including heating and cooling, indoor restrooms, round and rectangular tables, dressing rooms, a preferred vendor list for catering, and an in-house bar. In addition, its rustic charm is perfect for a romantic "I do" moment, making it the ideal destination for couples looking for a picturesque setting for their special day.
The Cornealius Properties in Eastern NC
What makes The Cornealius Properties (yes, Cornealius with an "A") a unique 90-acre, rustic-chic farm venue in Goldsboro, NC is its wide range of spaces and amenities. From the 3,000-square-foot Carriage Hall and open-air Birdsong Chapel to the decorative lighting across the trees and trails, this farm venue will provide a stunning backdrop for your special day.
In addition to the Carriage Hall and Chapel, couples have the opportunity to make use of the Honeymoon House full of mirrors and antiques, the Camp Cabin with an outdoor fireplace and porches, and the four-bedroom Family House, all of which make a perfect place for couples and their wedding party to get ready on the day of the wedding. Lastly, The Cornealius Properties' grounds are also illuminated with decorative lighting, making for a truly unforgettable evening.
Maplewood Farm in Mansfield, OH
Maplewood Farm is a great wedding and event venue due to its unique combination of natural and built features. Located conveniently close to Mansfield, OH, the property has been owned and run by the same family since 1849 (you read that right!). Couples can exchange their vows beneath towering maple trees or in front of the sugar maple tree, and the red barn is designed with a high ceiling, tavern-like bar area, and glass doors that open to the orchards for cocktails.
The grand ballroom boasts an authentic post-and-beam structure for receptions, and the farm even offers overnight accommodations in its 3-story farmhouse. With forests, fields, and buildings all around the farmstead, there is plenty of space for couples to enjoy their special day.
The Grange Hall in Ohio
The Grange Hall is an AESTHETIC. It's a dark, gothic-style modern black barn. It sort of reminds us of Búðakirkja (the black church in Iceland). Anyway…
The Grange Hall is a wedding barn venue near Richwood, Ohio, offering a variety of features to make your special day perfect. Its 12,500-square-foot barn can seat 350 guests and provide ample opportunities for beautiful photos. It is conveniently located an hour away from Columbus, and couples also get access to the 15-acre farm when they book their wedding here. From outdoor gardens and ballrooms for ceremonies to lovely photo locations, The Grange Hall has it all.
Fox Barn at Twenty9
Fox Barn at Twenty9 is a great wedding venue, offering beautiful scenery and many features to make your special day perfect. The venue boasts a 300-year-old farmhouse (built in 1723!) and an open deck. The venue also offers exclusive in-house catering and is all-inclusive, saving you time and money.
Good luck!
Sandy Creek Farms is the perfect example of a rustic chic barn wedding venue that has it all! If you're looking for a venue that is both beautiful and budget-friendly, then look no further. Sandy Creek Farms offers virtual tours so you can see the venue before you book, and they have an on-site wedding coordinator to help you with all the details. We'd love for you to schedule a virtual tour.