Sams Gap, Tennessee
From Country Music Hall to the Great Smoky Mountains, here are our top romantic getaways in Tennessee.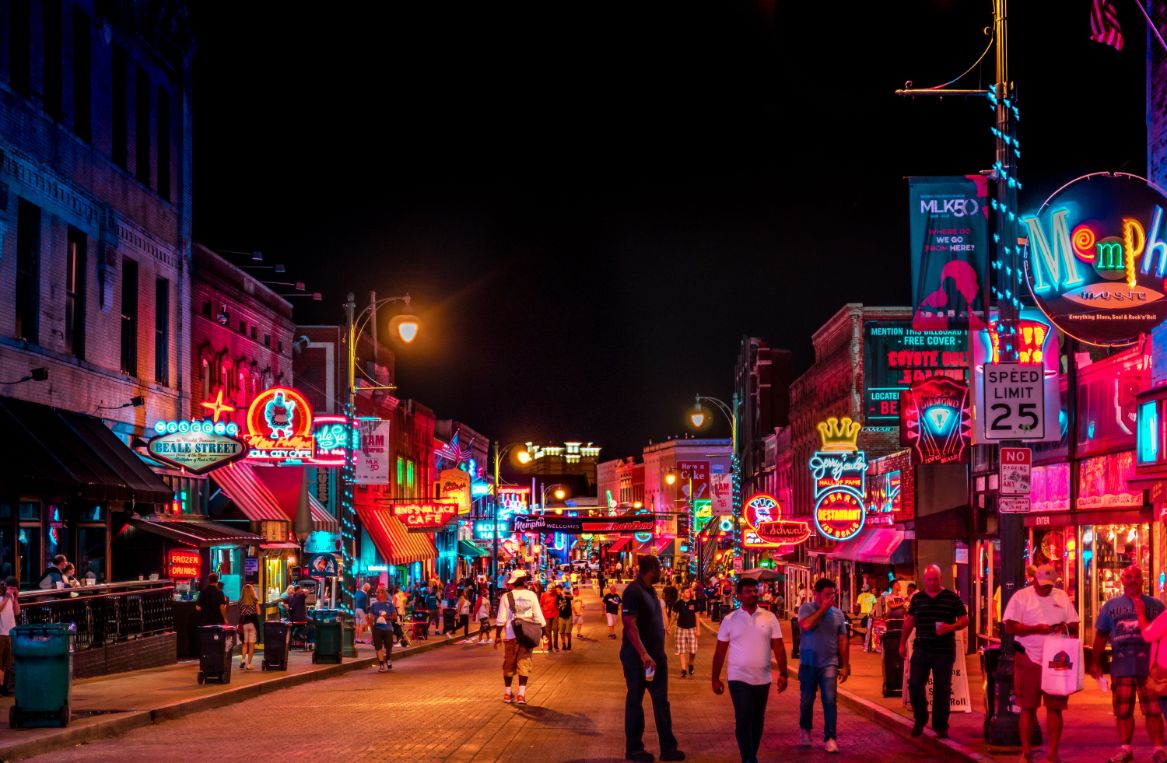 Beale Street in Memphis, TN
Are you looking for romantic getaways and hotels in Tennessee? Whether you want a weekend trip or are just looking for a romantic staycation activity, read our favorite romantic Tennessee getaway ideas below.
Before we start diving into all the public romantic getaways, we want to introduce Sandy Creek Farms and our private, 400 acres that offer lodging, kayaking, hiking, fishing, hunting, ATV riding, and more! Our private lake also features an island. If you want privacy, an unforgettable getaway, and to take your sweetheart somewhere that no one else has been (bragging rights 😉). Here are a few pics!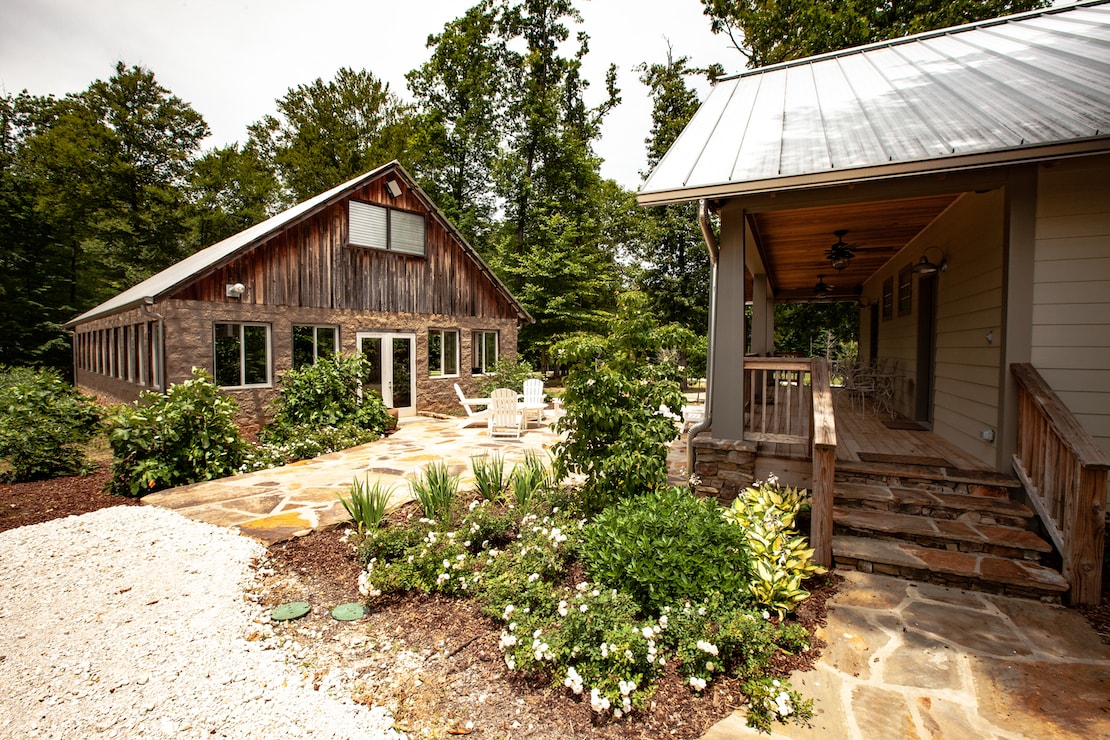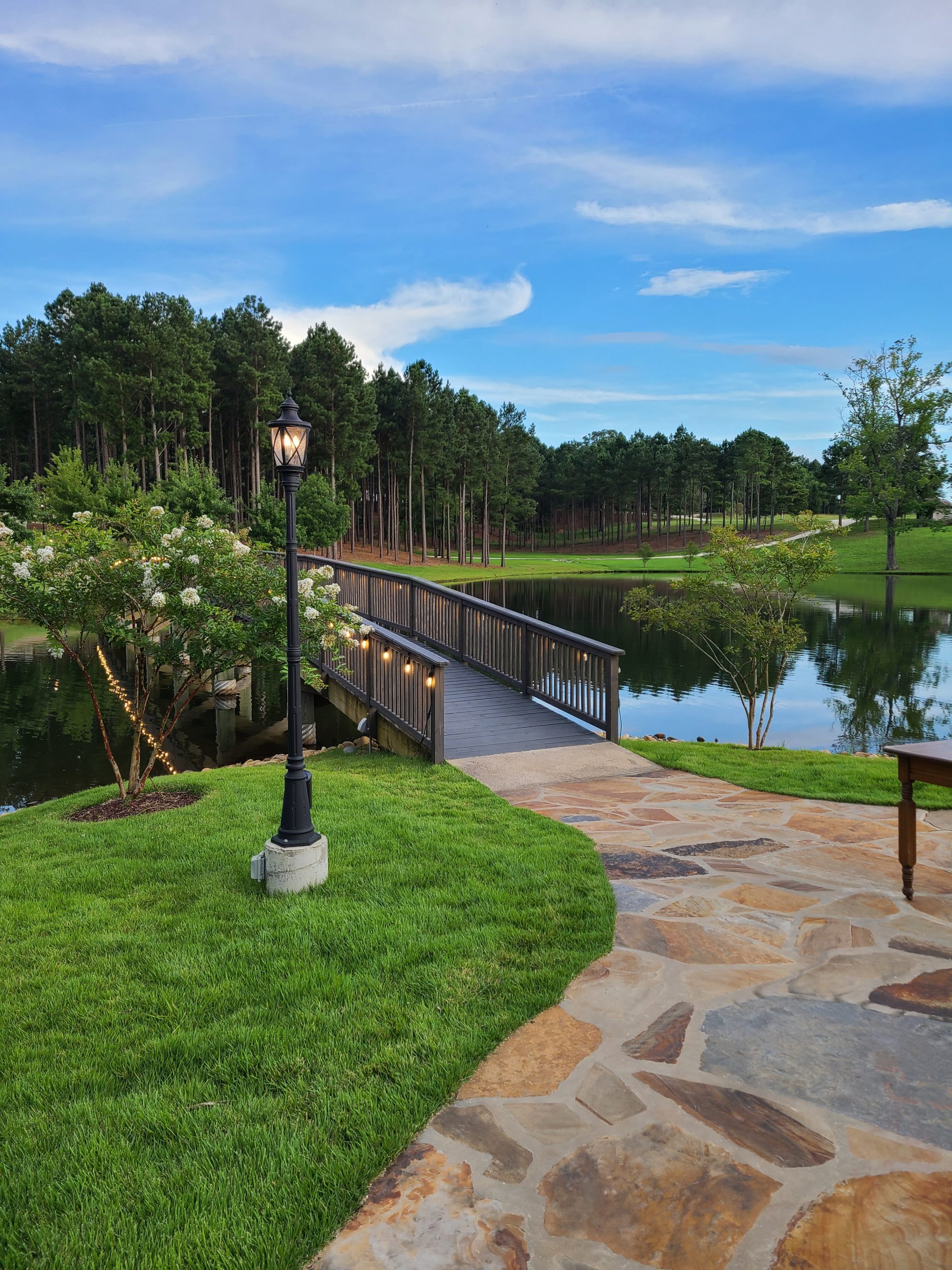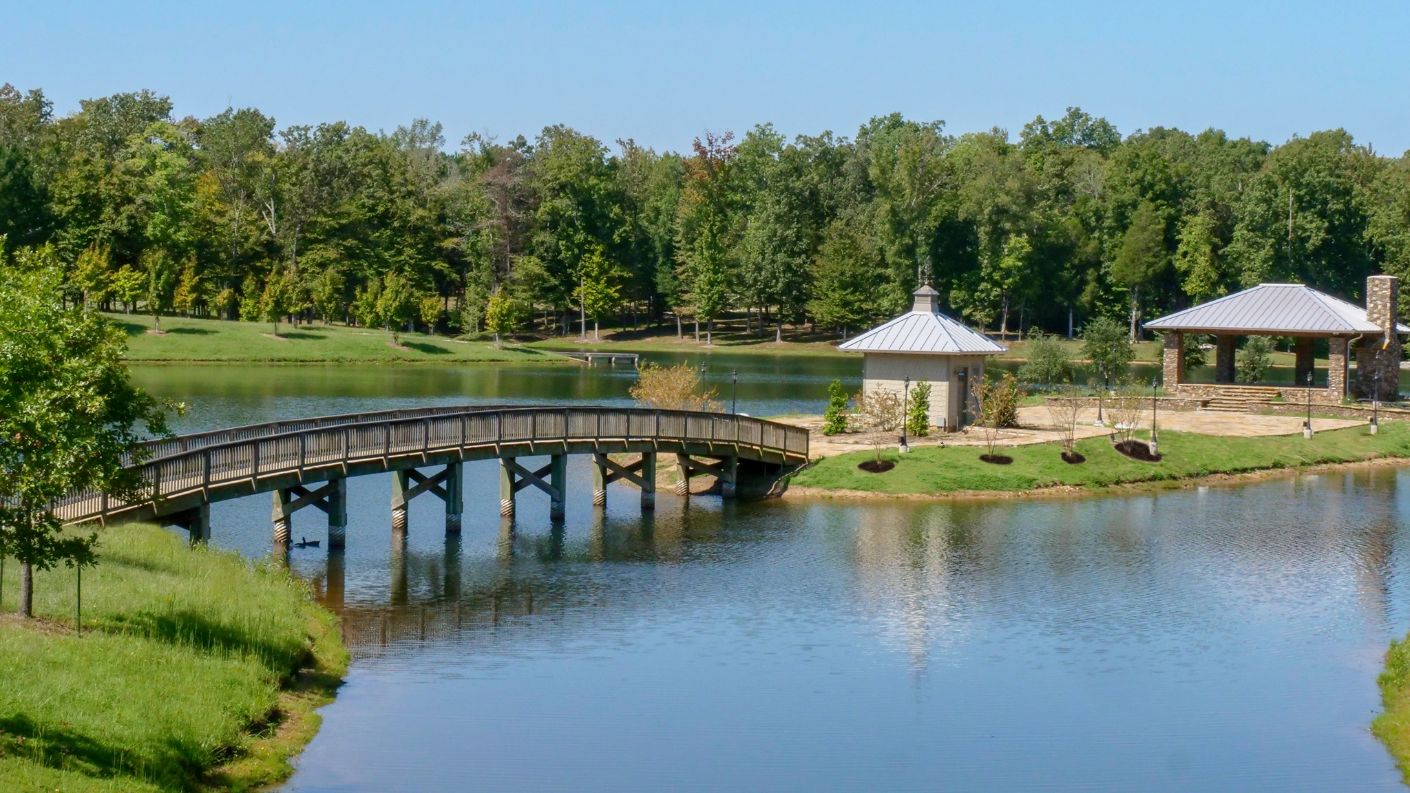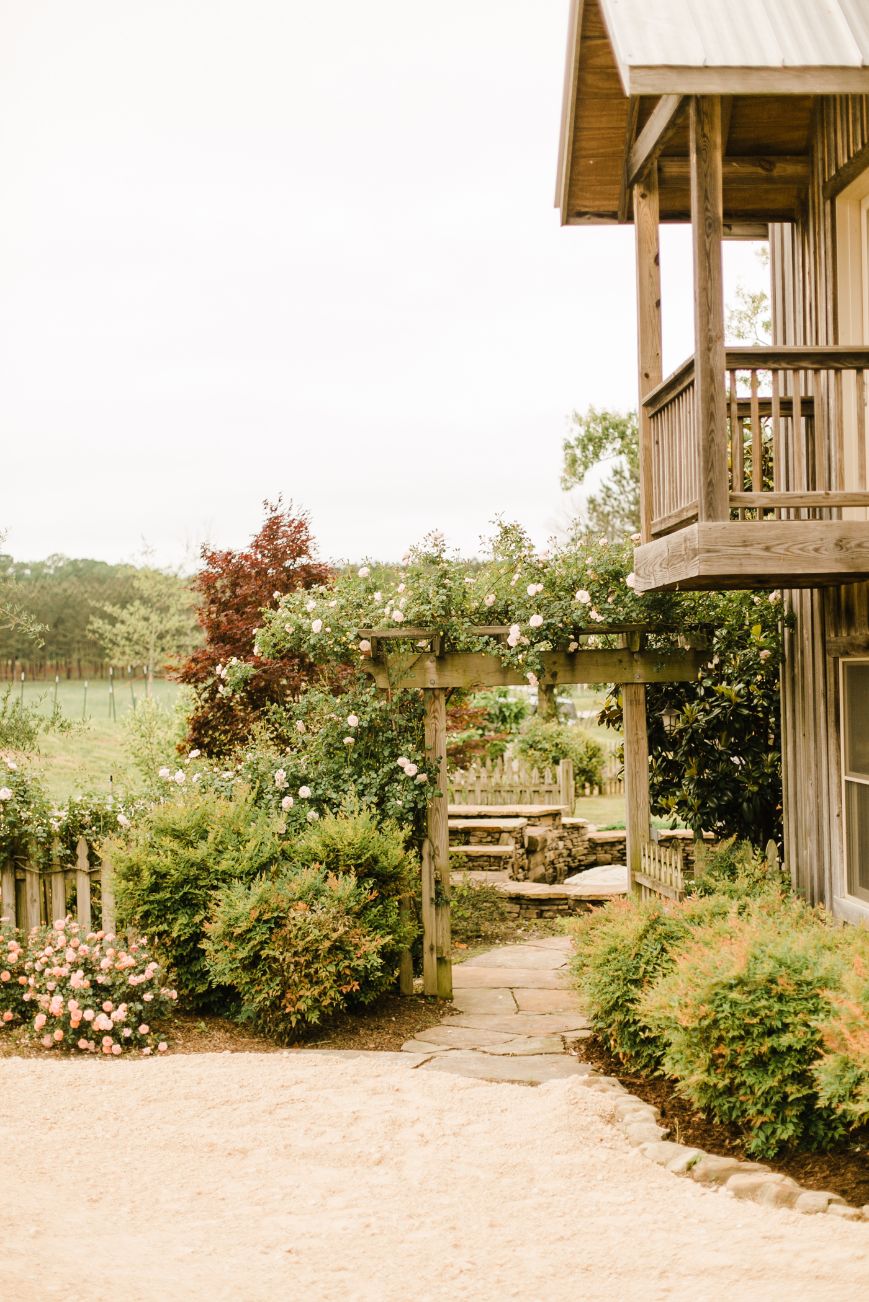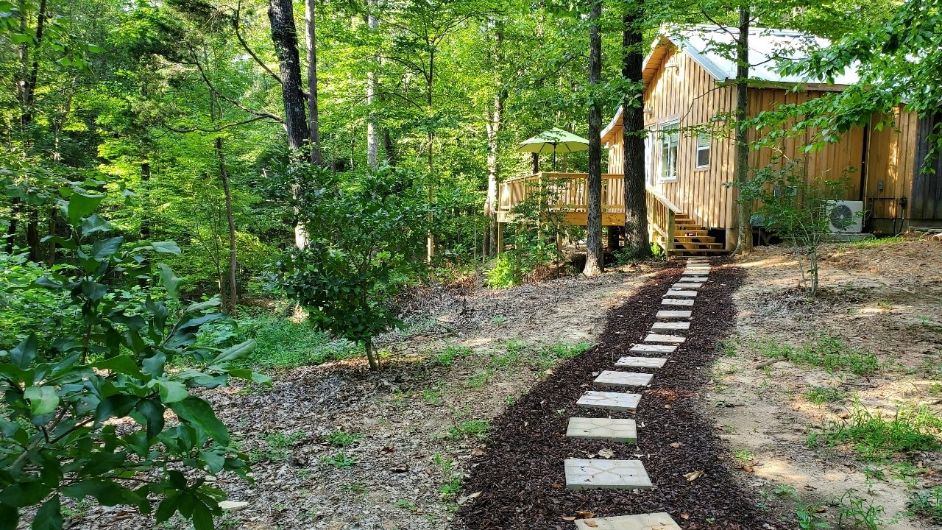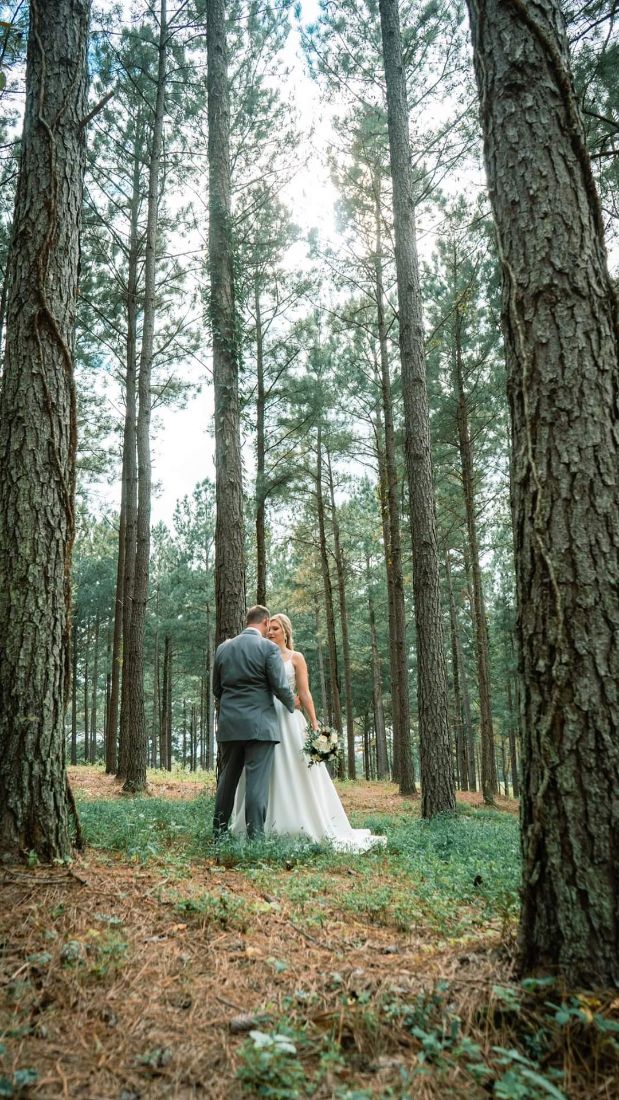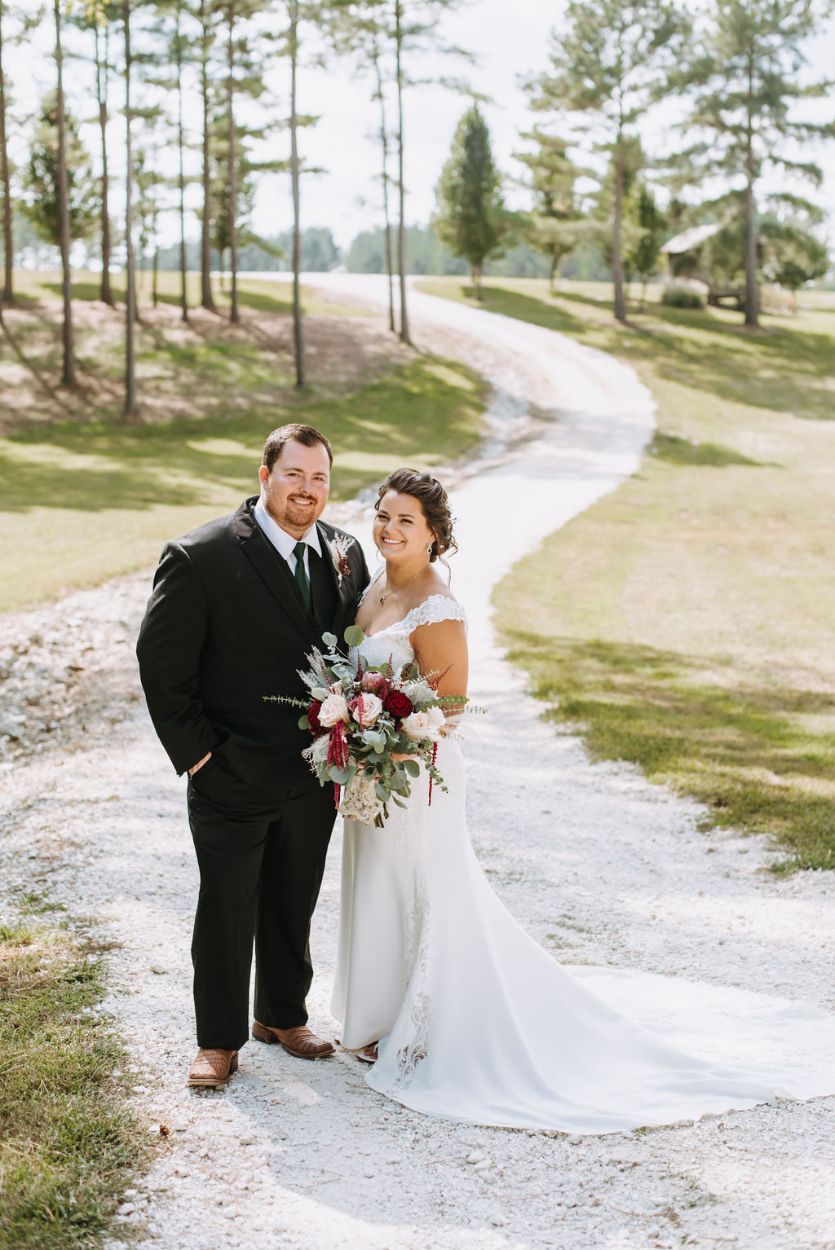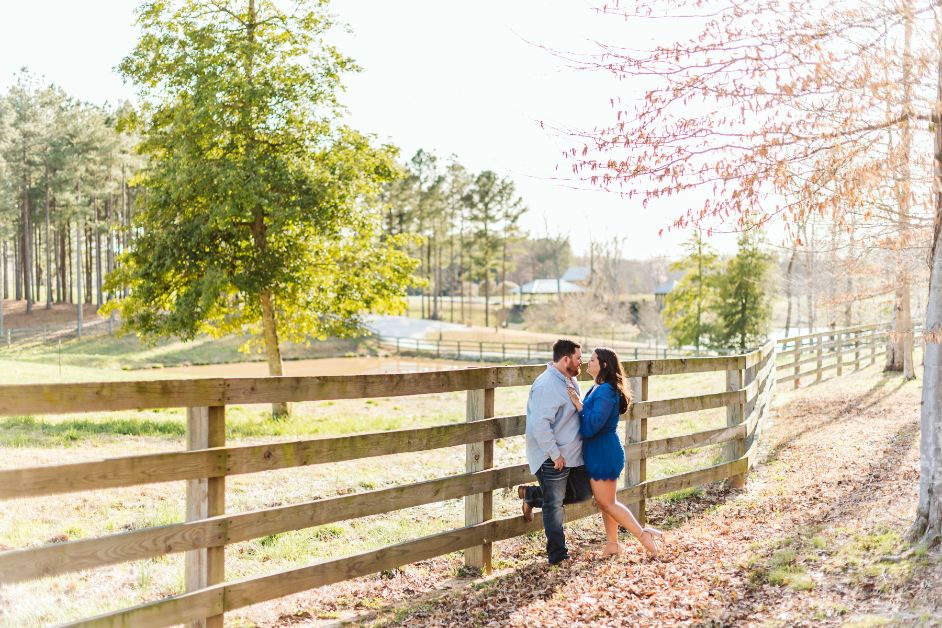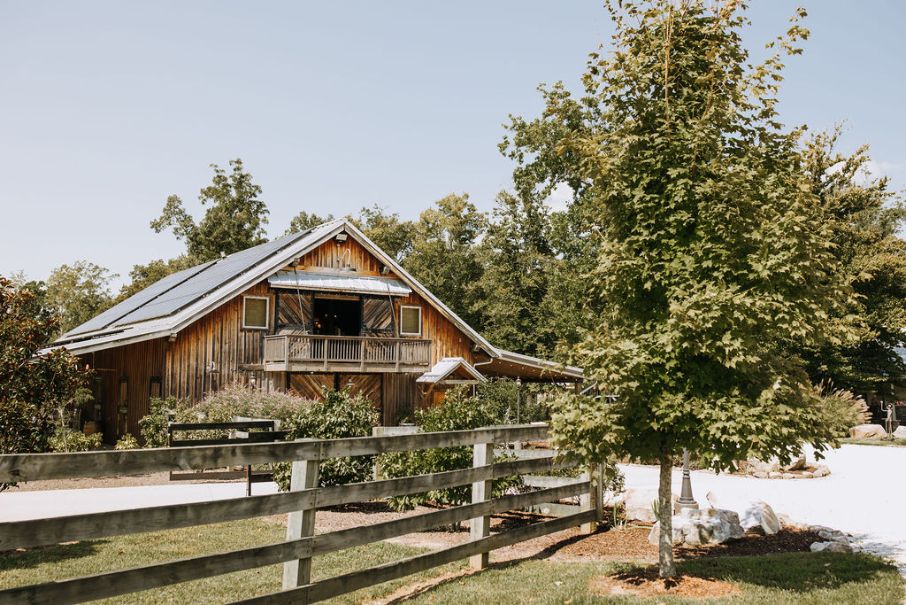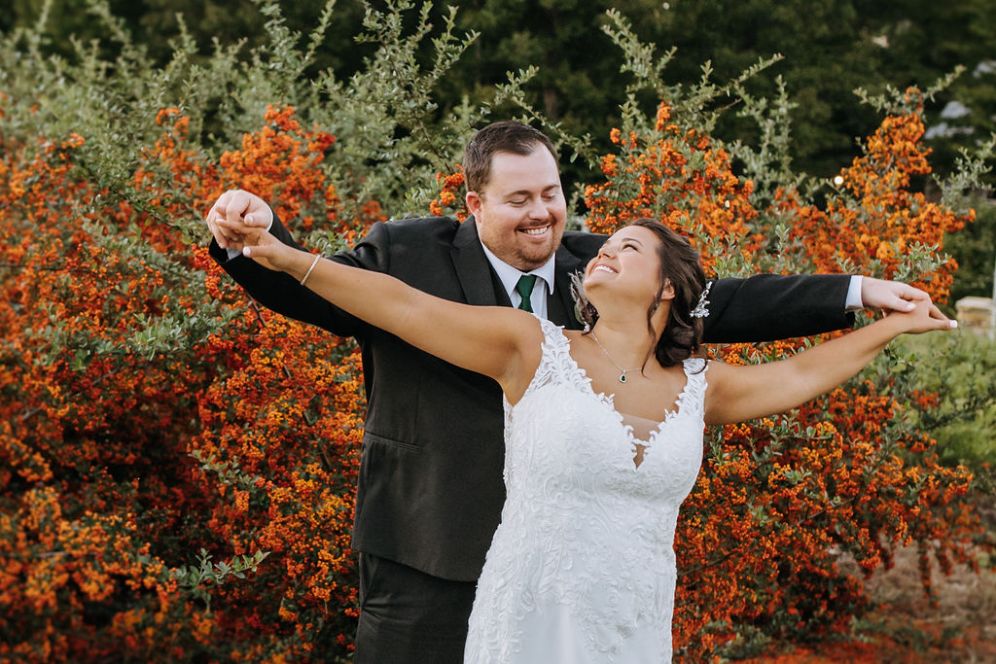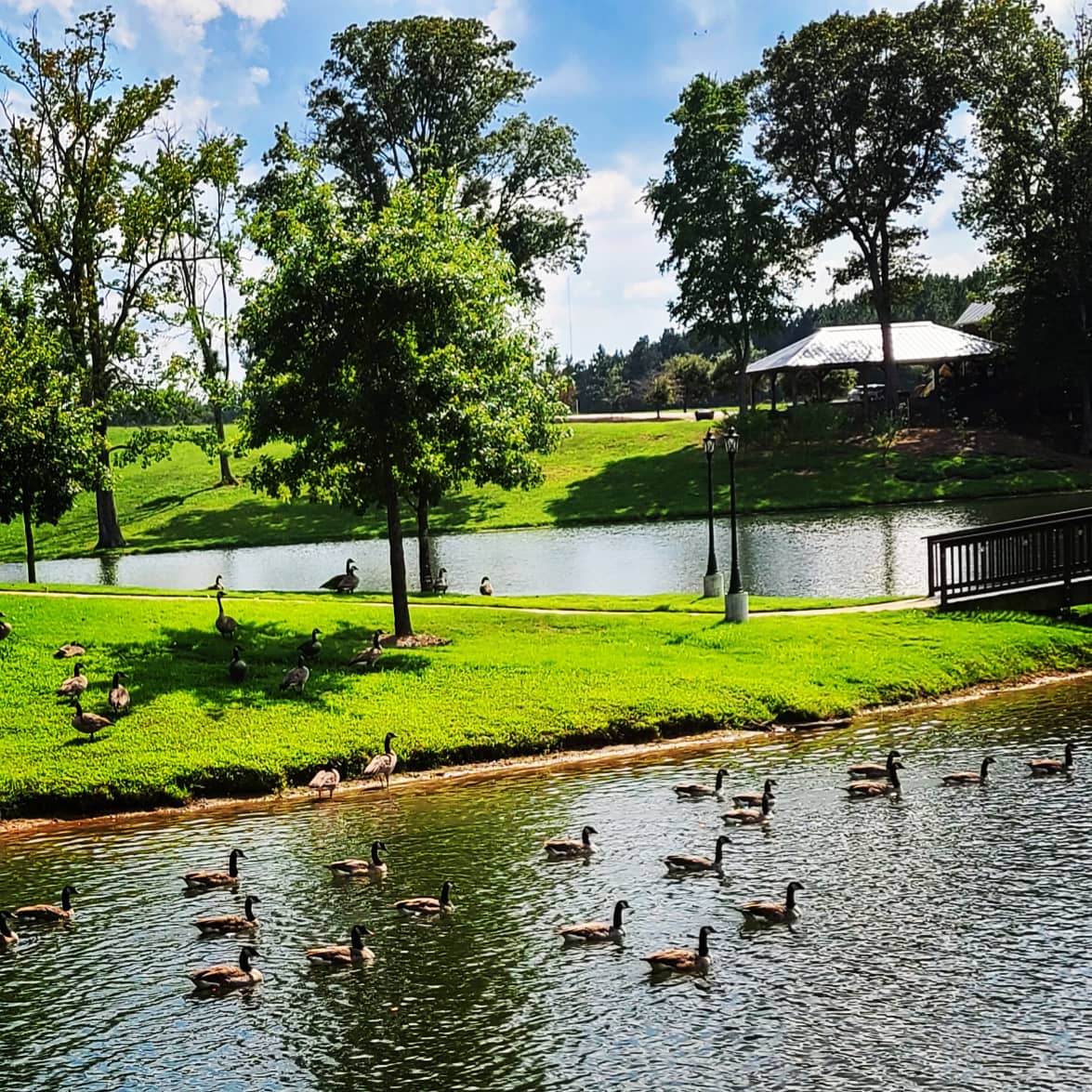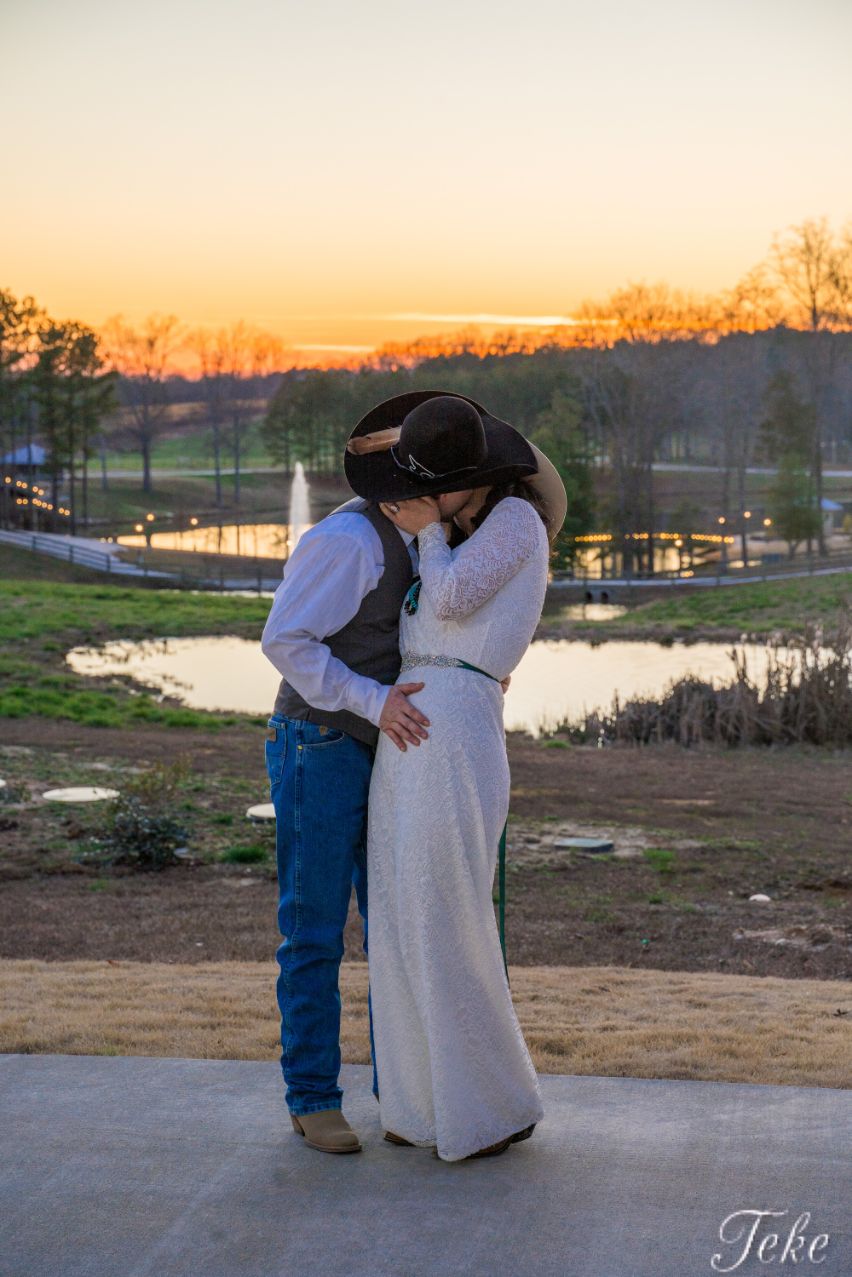 The Great Smoky Mountains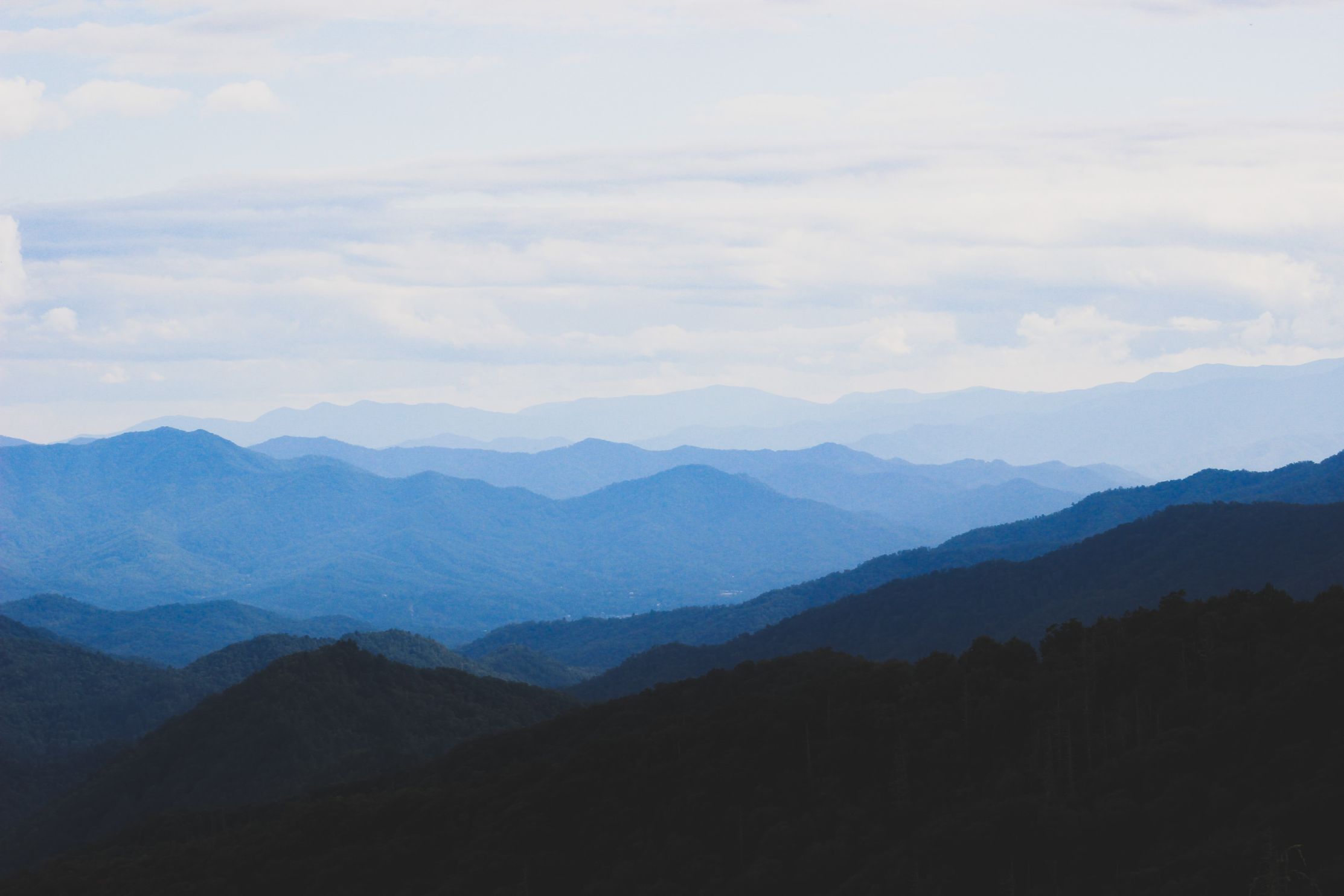 The Great Smoky Mountains are a great way to spend a romantic getaway with your significant other. This destination provides a variety of activities for couples looking for romance and fun together, including hiking, canoeing, bird watching, or even going on a hayride.
Many lodges also offer classy dining options as well as scenic views of the mountains. This is truly an ideal place for those who enjoy nature and would like to be alone with their special someone without having to leave civilization behind completely.
The Great Smoky Mountains National Park is Tennessee's most visited destination due to its unparalleled hiking trails and scenic views – not to mention Chilhowee Mountain's incredible "Falling Water" waterfall.
For many couples, sunset is the prime time to watch for eagles and other majestic birds flying overhead or dancing in the treetops, or maybe even a rare glimpse of a black bear!
Ride the Gatlinburg sky lift, which gives you panoramic views of Great Smoky Mountains National Park on one side and downtown Gatlinburg on the other. You'll also get to see the Royal Blue ridge as you ascend—the steepest lift line in America.
The Great Smoky Mountains Railroad
Take a break from resort life at Dollywood by going on a train ride through the mountains with the Great Smoky Mountains Railroad. You can choose from three different excursion options, each highlighting a different aspect of Southern culture—a tour of country music history, a trip to an old-fashioned Christmas celebration or a journey down memory lane when ice cream parlors were around every corner.
While you're inside learning about all these tales, you can also enjoy some traditional southern fare like fried green tomatoes and pimiento cheese sandwiches.
Rock City in Lookout Mountain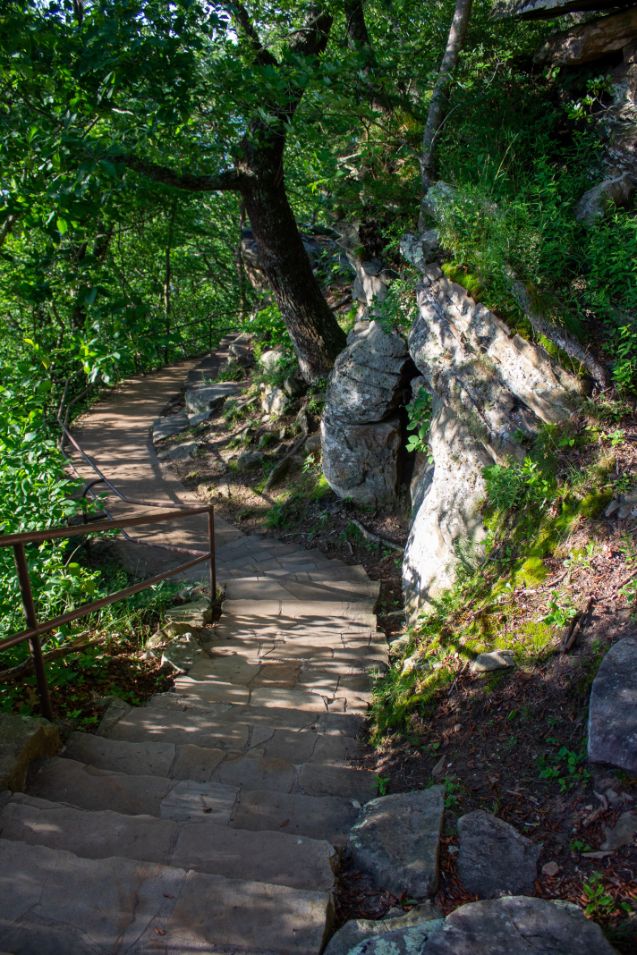 A few miles south of Chattanooga, you'll find Rock City Garden and its famous "See Seven States" mural that shows the panoramic view from atop Lookout Mountain. You can explore this park's many trails and take in views of seven states plus the Tennessee River as well as other landmarks like Ruby Falls and Incline Railway (if you're brave enough to ride it!).
The Blue Ridge Mountains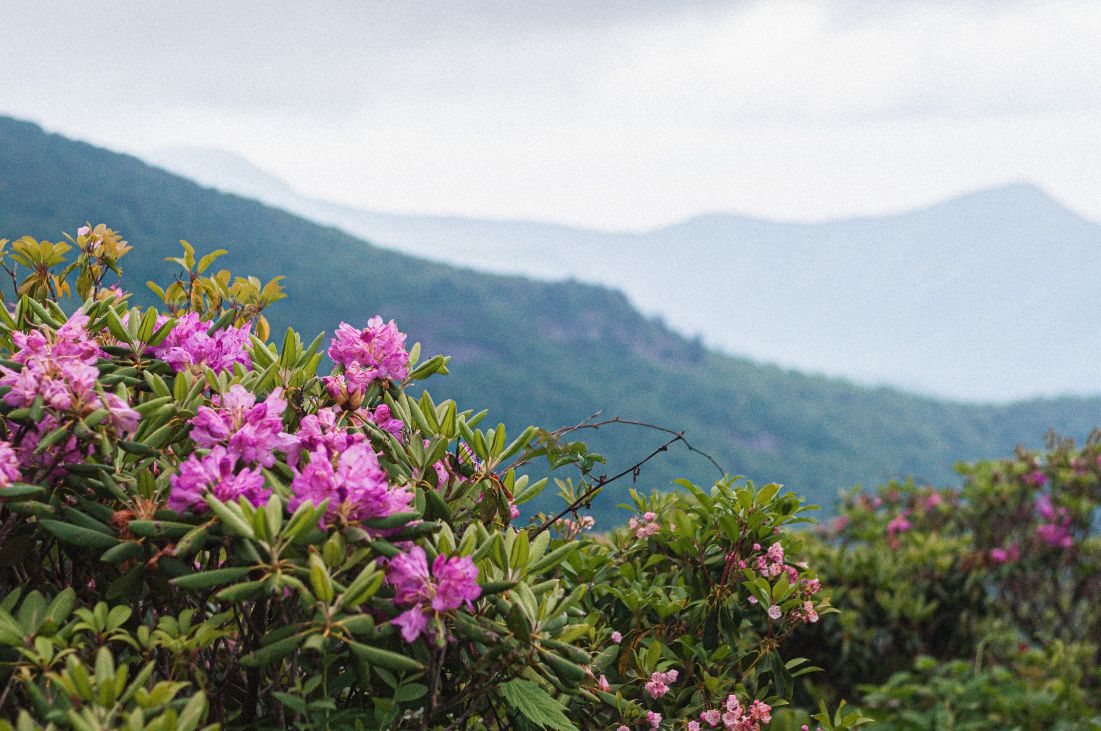 The Blue Ridge Mountains in East Tennessee offer spectacular views that just might take your breath away – especially if you climb to the top of Clingmans Dome.
Take a short hike and see an area where wildflowers grow in abundance or take another path that leads you to a stream, where you can sit on rocks around the rushing water.
The Biltmore Estate in Asheville, NC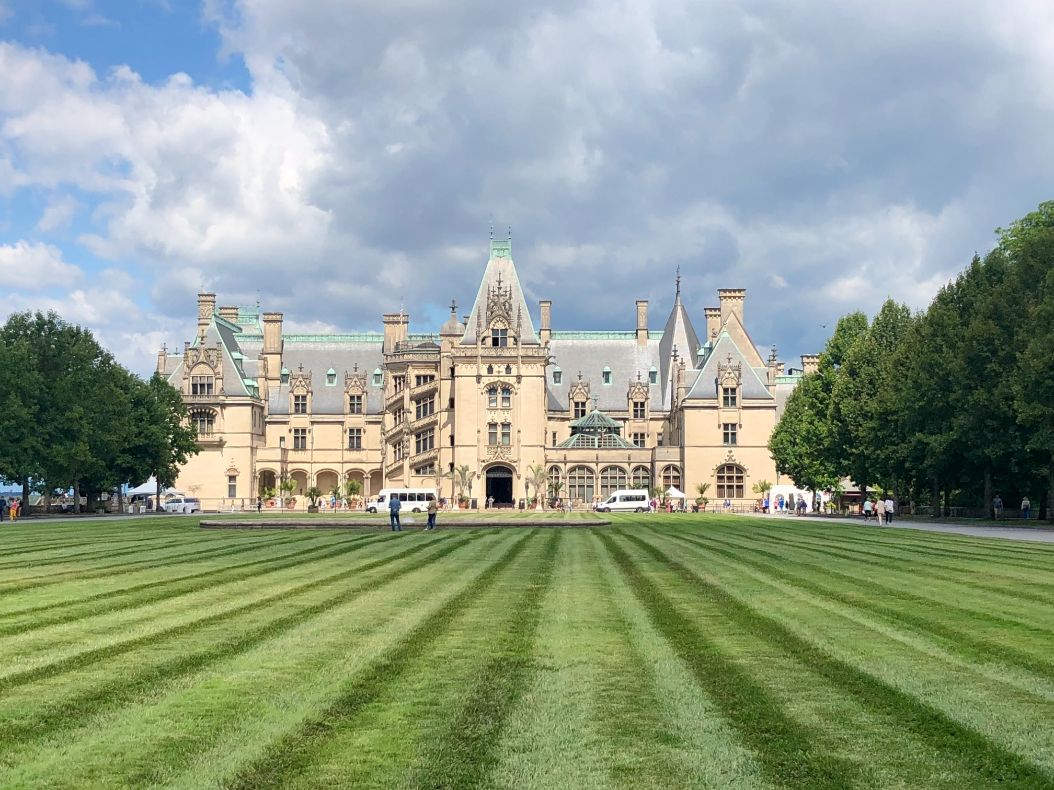 For those who prefer something less strenuous, the Biltmore Estate in Asheville, NC offers a majestic backdrop with its European-style chateau surrounded by acres of lush gardens and beautiful landscaping – it's like stepping back in time! While you're there, check out the winery for samples of local wines and if your sweetheart would like to get more involved in wine tasting, consider signing up for one of their many tours.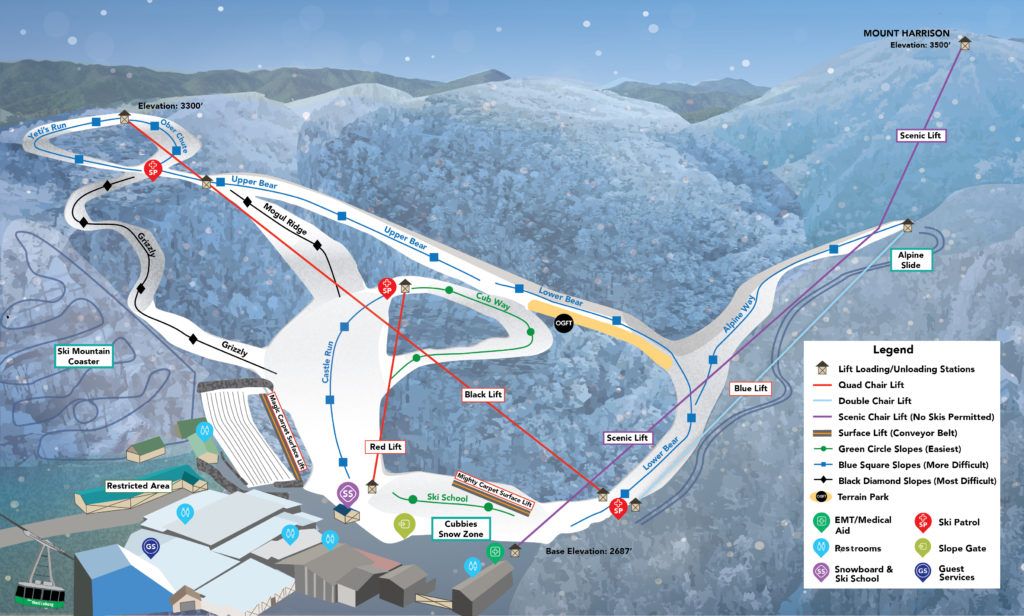 Ober Gatlinburg Ski Resort – Amusement Park & Ski Area
Enjoy the best of both worlds with a trip to Ober Gatlinburg in Tennessee's Smoky Mountains. The park includes an amusement park, an alpine slide, and even an ice skating rink during the winter months. You can also go skiing or snowboarding at their ski area which boasts 7 trails for all skill levels. And if you get hungry, stop by their Bavarian-inspired restaurant where you can feast on brats and goulash while listening to yodelers belt-out tunes!
Tennessee Aquarium
Stroll through this waterfront aquarium in Chattanooga and you'll see over 10,000 animals from over 700 species. It's a great place to visit with children too because they can touch Stingrays at the special Touch-A-Ray Bay exhibit!
You can also take a tour of the largest freshwater fish ever caught in Tennessee when you see the massive sturgeon up close or take a trip around the world in 5 minutes when you make your way through Rivers of the World—they even have their own penguin exhibit where visitors can watch them swim against an amazing backdrop of murals depicting each continent's terrain!
Shangri La Botanical Gardens & Nature Center
At Shangri La near Chattanooga, enjoy scenic views surrounded by beautiful plants from around the world. You can see all kinds of endangered orchids from different continents at this gorgeous nature reserve, as well as exotic plants like Chinese Sago and a 56-foot camphor tree from Taiwan! But there's more to Shangri La than just plants—watch live birds and reptiles during one of their daily shows or take a ride on an eco-friendly Segway with a guide!
Nashville Symphony at the Schermerhorn Symphony Center
Enjoy some classical music from some of opera's greatest composers and songs that were made famous by legends such as Frank Sinatra and Nat King Cole. The Nashville Symphony is one of the best in the country, and you are sure to have a wonderful time when attending this performance with your significant other.
The Hermitage
Home to U.S. President Andrew Jackson, this National Historic Landmark in Nashville has been called "the best-preserved example of an antebellum plantation." A tour will take you past all the original buildings—which have remained almost unchanged since the 1830s—and let you see firsthand how slaves lived and worked.
You'll also get to see Jackson's personal belongings and artifacts from his life, such as the pistols he was given when he won the Battle of New Orleans and a replica of the cane with which he was presented at his presidential inauguration.
This place would be perfect for history lovers or even those who wish to have a little bit of fun while at the museum as well!
Adventure Science Center
Adventuring through interactive exhibits is always exciting with your significant other, but add in some scientific aspects and you'll find yourself with an exhilarating time! You will definitely discover something new here that was previously unknown to you before at this museum—from natural phenomena to the human body.
You can also check out some of the planetaria shows that will be playing on certain days for a discounted rate if you purchase your tickets online beforehand.
The Parthenon
If you are more of an art history buff, then this museum is definitely one of Nashville's must-see attractions! If you want to show your partner some famous Southern hospitality, try a picnic lunch on the lawn. Not into picnics? If you're feeling hungry after walking around, try out some local barbecue at Jim n' Nicks Barbecue…also very Southern ;)
The Country Music Hall of Fame
The Country Music Hall of Fame in Nashville is one of the most popular destinations for couples. It's also ideal for those who aren't familiar with country music because it delves into each era and includes exhibits such as costumes depicting different eras and instruments used by classic artists like Elvis Presley and Johnny Cash.
There are also interactive displays where visitors can record their own version of an old favorite or write lyrics to a new song. Lovers will appreciate the display dedicated to June Carter and Johnny Cash, and there's even an exhibit about Dolly Parton!
Radnor Lake State Park
There are some great places to hike in Tennessee such as Radnor Lake State Park which has trails ranging from an easy amble through meadows filled with wildflowers, to longer paths leading hikers along ridges looking down on glistening lakes or up at rugged cliffs.
The Ryman Auditorium
Visiting Nashville? Be sure not to miss a performance at The Mother Church of Country Music. It started out as a church for freed slaves in the 1870s and got a new lease on life as a performance venue in 1943.
It was a favorite of artists such as Johnny Cash, Patsy Cline, and Elvis Presley before being closed down for many years. It's now been restored to look just like it did back then—the original pews are still intact inside.
Elvis Presley's Graceland
Come face-to-face with one of America's biggest pop culture icons on a tour through Graceland in Memphis. The mansion is filled with over 30 rooms decorated in the style they would have been when Elvis lived there with his family—you'll even be able to see his two planes and two custom cars! There are daily parades outside for visitors who'd like to join in on the celebration too, complete with women dressed up as Priscilla and Lisa Marie Presley.
Cherokee National Forest
For a trip that's more rugged and rustic, try going to Cherokee National Forest in the Tri-Cities area. There are plenty of trails to hike here for families or adventurers, but if you really want a unique look into an untouched landscape, try paddling through the forest on a kayak instead!
They have both guided tours and rentals at Lone Ridge Branch so you can take boats out onto the water whenever you'd like. You can also go horseback riding while here. Don't forget to visit one of their other nearby attractions—the Museum of Appalachia is right next door!
Ripley's Aquarium of the Smokies
88 River Rd, Gatlinburg, TN 37738
See over 1,000 creatures from all over the world that call the ocean home. You can even meet some of their residents up close during one of their daily feedings!
Ride on a giant 4D theater chair as you braved braving dangerous waters with sharks, touch live stingrays at Stingray Bay, and try out adventure play areas like the Great Barrier Reef Climber or Shipwreck Rapids to work off your lunch.
The Museum of Appalachia
Learn about the history of Southern Appalachia at this open-air museum near Norris Lake. You'll find exhibits showing how people lived as early as 1885, including a replica one-room schoolhouse, a smokehouse, and a church complete with an authentic Parson's bench from 1796.
There are also plenty of hands-on activities here like making corn husk dolls or weaving baskets from river cane to entertain the kids during your visit! For a unique look into the Appalachian culture that goes beyond what you can see in museums, try going on an actual heritage plowing demonstration instead!
The Grand Ole Opry
Visit the Grand Ole Opry even if you're not into country music, because all music lovers love live performances! The historic Ryman Auditorium hosts this weekly show for over 1 million visitors every year. Come see artists like Garth Brooks and Jason Aldean make their debut on stage while fans cheer them on to later become legends themselves.
You can even take part in a backstage tour to see where all your favorite stars have performed throughout history; it's also worth checking out the Hall of Fame exhibit while you're there!
Pigeon Forge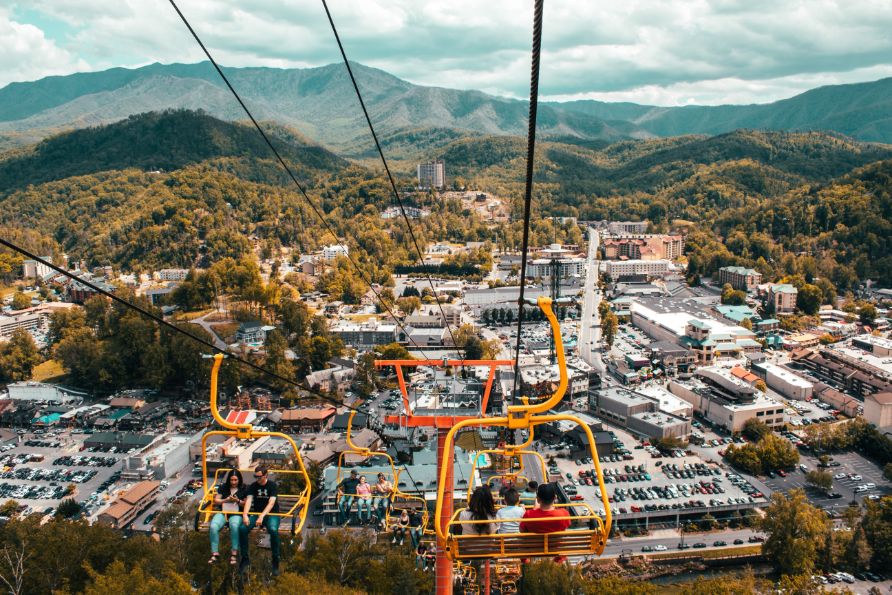 Just a little ways away from Gatlinburg is Pigeon Forge, where you can take a break from nature and tour their many attractions. At Dollywood, see live shows at the most attended theme park in the world, then stop by the Action Theater to watch hilarious comedy acts or ride go-karts with your friends.
Don't forget to stop by WonderWorks while you're here too—it's one of America's top science museums! You can also view animals from all over the world at the Knoxville Zoo or go indoor skydiving at Flyaway Indoor Skydiving.
Tennessee State Parks
For those who prefer going back in time, Tennessee has plenty of historic sights where you can visit Civil War battlefields and even stay overnight inside replica pioneer cabins!
If you'd rather see nature than history, head over to Pickett State Park instead where they have cabins you can rent by the day or week. With a little planning ahead of time, you and your partner can paddle down the Obed River with an experienced guide or camp out under the stars during meteor showers! And no trip would be complete without indulging in delicious Tennessee food like barbecue ribs at Jack Daniel's Grill.
4) Cummins Falls State Park
Cummins Falls State Park is a must-see destination for anybody looking to see some amazing waterfalls during their getaway. This state park features both easy hikes and challenging trails so visitors can choose what they feel like doing when they visit.
Ijams Nature Center
Ijams Nature Center near Knoxville not only has 4 miles of hiking trails, but they also feature an outdoor amphitheater that hosts over 300 events every year!
Enjoy concerts and plays here all summer long, or try taking part in one of their annual interactive theater performances like "The Honeybee Ballet" or "Perilous Night." You can even bring your dog along on 2 different hiking trails so they can get some exercise while you enjoy the scenic views—just be sure to keep them leashed at all times!
Nashville is known for many things- country music, honky-tonks, deep-fried everything- but it's also home to the beautiful Tennessee Smokies. Luckily for all of us who live in or near Nashville, there are some amazing options for hiking within an hour's drive.
From the peaceful trails around Percy Priest Lake to the challenging trails at Frozen Head State Park, there's something outdoorsy and romantic for everyone!
No matter how good your current workout routine is, you'll feel like a million bucks after a hike through The Chimneys Top trail at Frozen Head State Park.
Here are some romantic hotels that are perfect for Tennessee romantic getaways.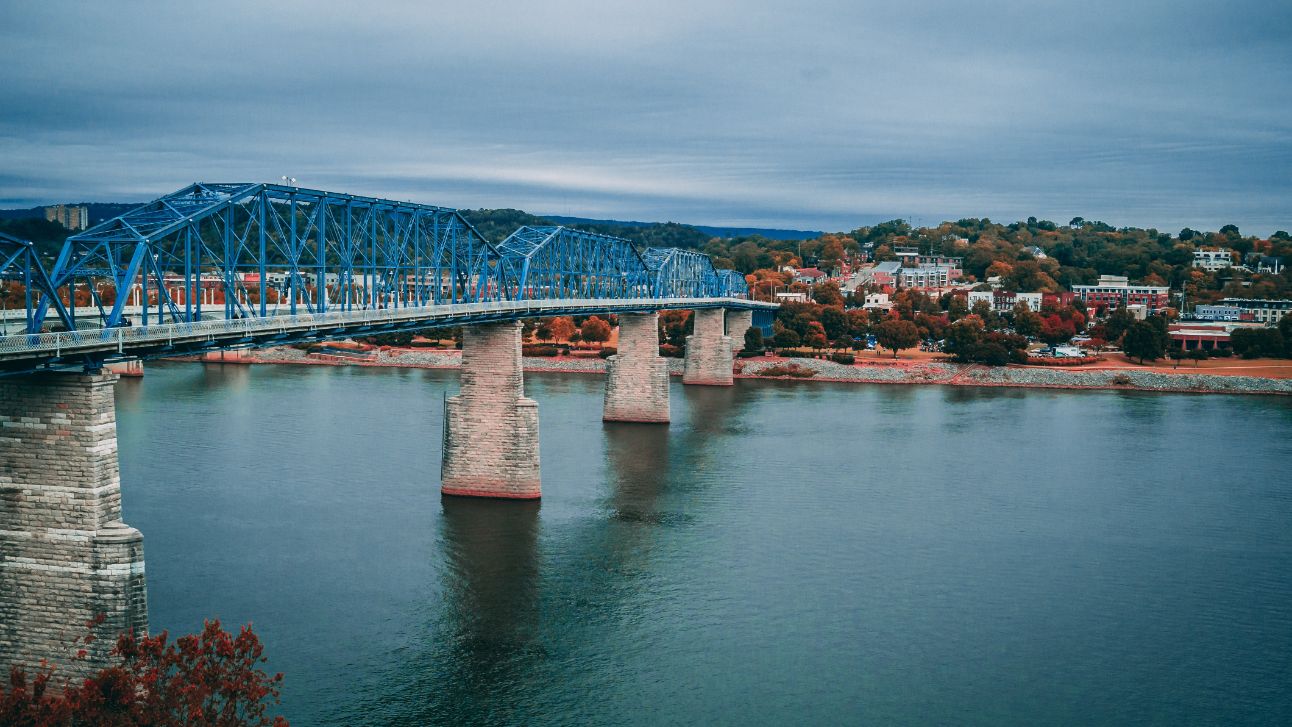 There are romantic hotels all across Tennessee, and we'll cover some hidden gem lodging options in Eastern Tennessee and even in the cities.
Eagles Ridge Resort
2740 Florence Dr, Pigeon Forge, TN 37863
If you're looking for a quick getaway that doesn't require much travel, try traveling just about 20 minutes outside of Gatlinburg to Eagles Ridge Resort. Here, you and your partner can relax by the pool or sip some wine on their outdoor patio as you enjoy scenic views of the mountains. If it's wintertime, make sure to hit up Eagle Mountain Sanctuary on New Year's Eve.
Carnegie Hotel
1216 W State of Franklin Rd, Johnson City, TN 37604
Enjoy the luxury of staying at this historic luxurious hotel in Johnson City—you can even see Carnegie Hall's mural! It's also conveniently located near the Millenium Center and within walking distance, so you'll be able to hit several spots along the "State of Franklin Road" all in one trip. During your free time, try out their rooftop bar for a drink overlooking downtown where you can watch the sun go down.
And did we mention there is a full-service spa? Perfect for a mixture of rich history and a weekend getaway.
Little Valley Mountain Resort
2229 Little Valley Rd, Sevierville, TN 37862
You and your other half can enjoy a variety of romantic activities here from kayaking to horseback riding—all you have to do is ask! Take a hike through the woods or have a picnic.
The Read House Historic Inn and Suites
107 W M.L.K. Blvd, Chattanooga, TN 37402
If you and your partner enjoy traveling, head over to Knoxville where they have many historic inns and hotels like The Read House Historic Inn and Suites. Here, you can spend a weekend celebrating Valentine's Day at their annual HeartFest complete with live music, classic cars, and ice skating! Or you can tour downtown to see the Sunsphere—it's one of Tennessee's most popular photo spots!
LeConte Lodge
Gatlinburg, TN 37738
LeConte Lodge provides guests with an incredibly unique experience while staying in the Great Smoky Mountains! The lodge itself requires hiking to access, but visitors will be rewarded with incredible views and an unforgettable adventure that they'll never forget.
The Oliver Hotel
407 Union Ave, Knoxville, TN 37902
The historic Oliver Hotel is one of the most picturesque places in Knoxville and has been a destination for those looking for luxury accommodations since it opened its doors. With charming decor and easy access to all of the major attractions in Knoxville, this hotel is perfect for couples who want luxury without having to pay top dollar!
The Westin Chattanooga
801 Pine St, Chattanooga, TN 37402
While it might seem strange that such a major city would have such an amazing getaway spot, there's no better choice than the Westin Galleria when you want luxury at your fingertips. With incredible service and some incredible views, this is easily one of the best choices around.
The Chattanoogan Hotel
1201 Broad St, Chattanooga, TN 37402
For those looking to stay somewhere truly special during their getaway, there's nowhere better than The Chattanoogan Hotel. This five-star hotel offers some of the best amenities that you can find in Tennessee as well as fantastic service from staff.
Chattanooga Choo Choo Hotel
1400 MARKET STREET. CHATTANOOGA, TN 37402
The Chattanooga Choo Choo Hotel is one of Tennessee's most iconic destinations and one of the great romantic getaways, and it has such a rich history, from the Terminal Station, to the song, to the movie! With spectacular decor and incredible service, this hotel is one that people return to again and again.
Check out these other featured getaways in Tennessee for a romantic weekend.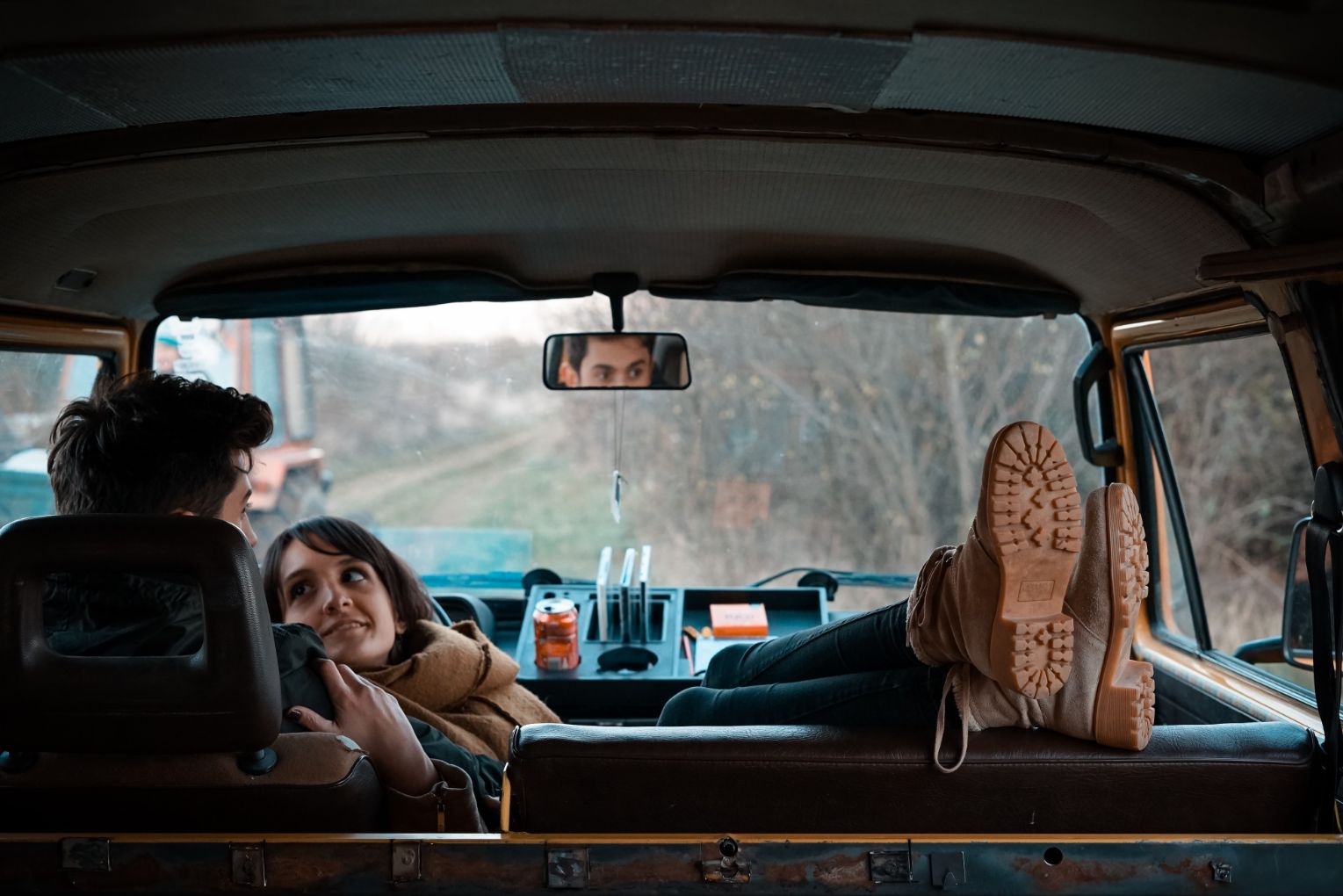 Fort Donelson National Battlefield Park – Nashville; Dollywood; Bonnaroo Music & Arts Festival – Manchester, TN; Gatlinburg SkyLift – Gatlinburg, TN; Rock City & Ruby Falls – Chattanooga, TN; Jack Daniel Distillery – Lynchburg, TN; Knoxville Museum; World's Fair Park; Music City Loft (hotel)