Couples Getaway in Tennessee
Are you looking for romantic getaways and hotels in Tennessee? Whether you want a weekend trip or romantic staycation activity, read our favorite romantic Tennessee getaway ideas below.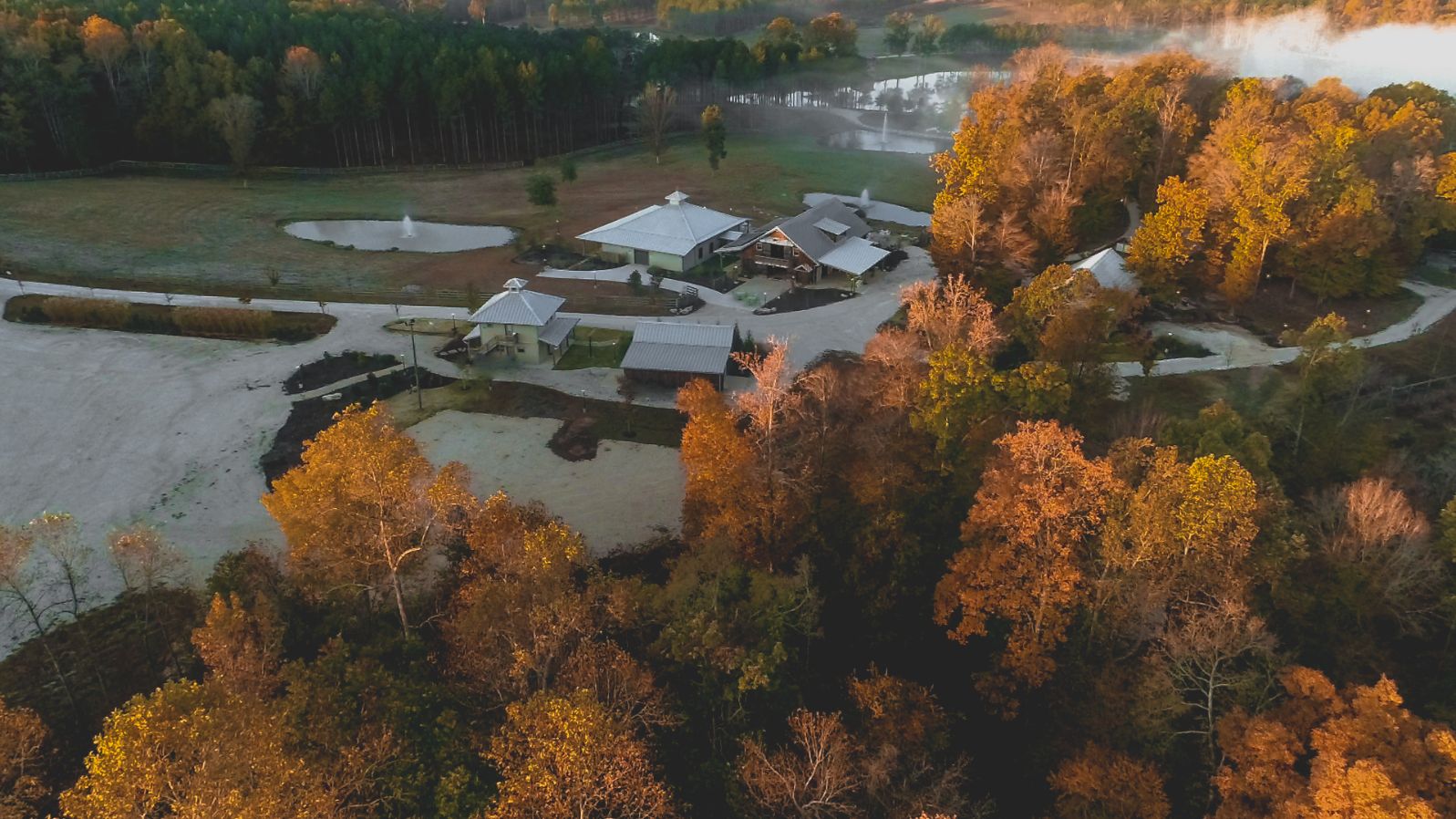 Table of Contents: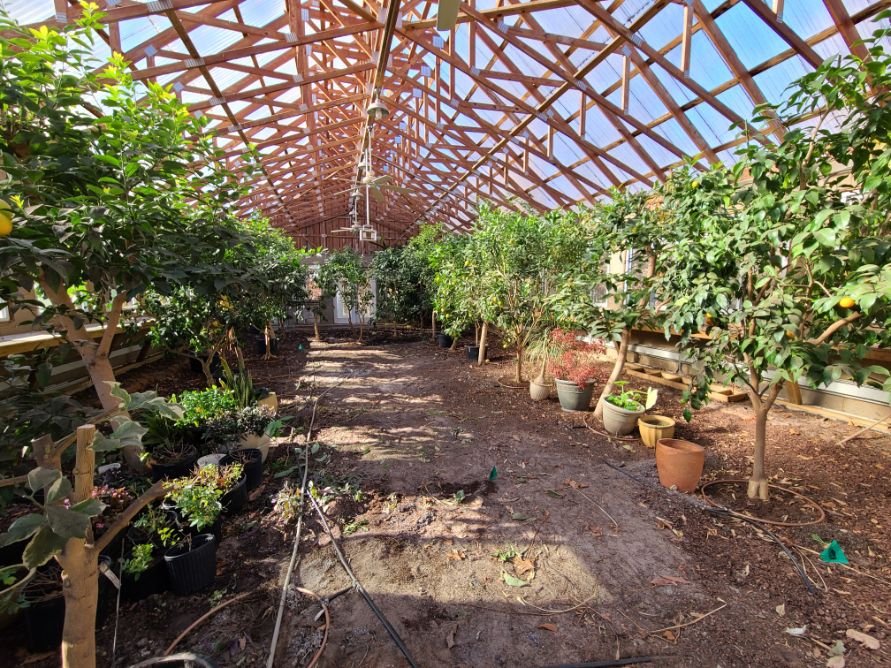 Looking for a truly unforgettable and romantic getaway in the charming area of West Tennessee, particularly Springville? You're in for a treat! Let me guide you through some of the best romantic activities and experiences that will create beautiful memories for you and your partner:
Sandy Creek Farms in Springville, TN is an exceptional getaway destination that offers a truly unmatched experience for couples seeking a romantic escape. Moreover, it offers the opportunity to create stunning photobooks from your visit, capturing every cherished moment. As a wedding and event venue, it provides a stunning backdrop for celebrations and offers many activities and amenities for a memorable getaway. Here's why Sandy Creek Farms is an ideal choice:
Serene Nature Retreat
Situated on a sprawling 340-acre property, Sandy Creek Farms immerses you in the beauty of the great outdoors. With its private lake, lush forests, and meandering hiking trails, the farm offers a tranquil and picturesque setting where you and your partner can reconnect with nature and each other.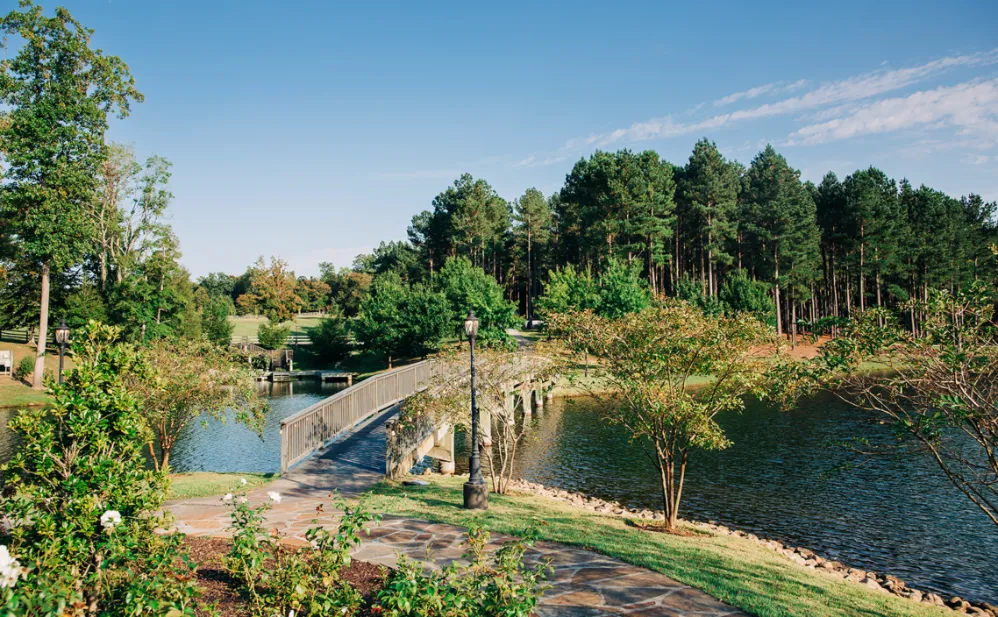 Outdoor Activities
Whether you enjoy hunting, fishing, or exploring ATVs, Sandy Creek Farms has it all. The vast acreage provides ample opportunities for outdoor adventures, allowing you to engage in activities that bring you closer together while enjoying the privacy and seclusion of the farm.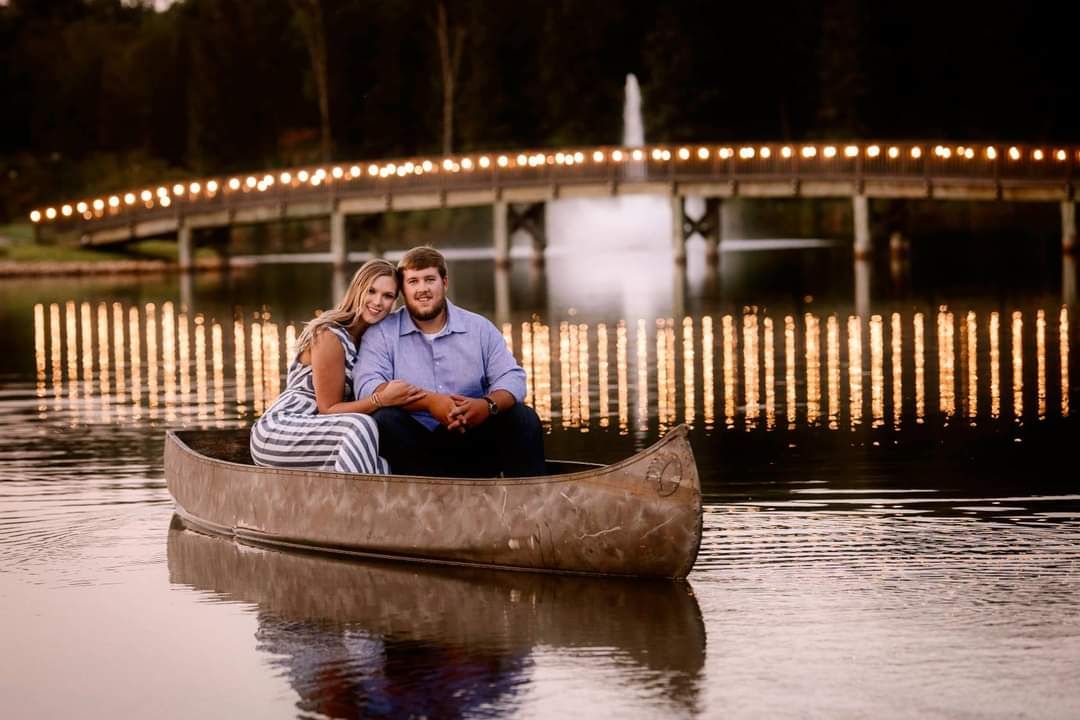 Romantic Cabin Rentals
Sandy Creek Farms offers several charming cabins available for rent on Airbnb to enhance your romantic getaway. These cozy and well-appointed cabins provide a perfect sanctuary for couples seeking privacy and comfort amidst the farm's natural beauty. Unwind in the peaceful surroundings, bask in the warmth of a crackling outdoor fire pit, and savor the breathtaking views from your private porch.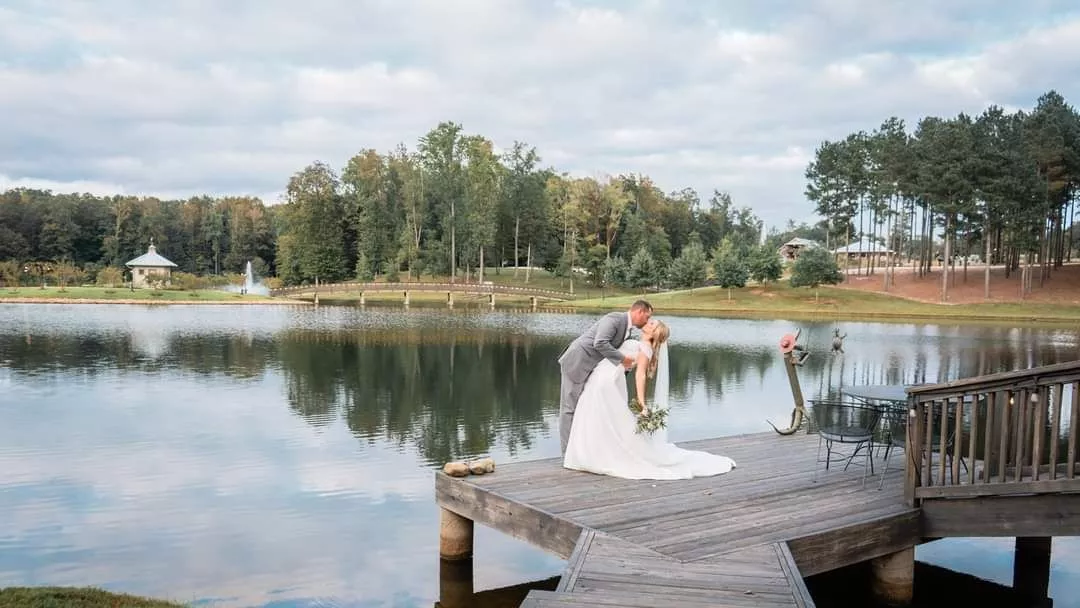 Unparalleled Exclusivity
One of the standout features of Sandy Creek Farms is its exclusivity. The entire property, including the private lake, hunting grounds, and hiking trails, is reserved for guests, ensuring an intimate and undisturbed experience. This seclusion allows you and your partner to fully immerse yourselves in the serenity of nature and create unforgettable moments together.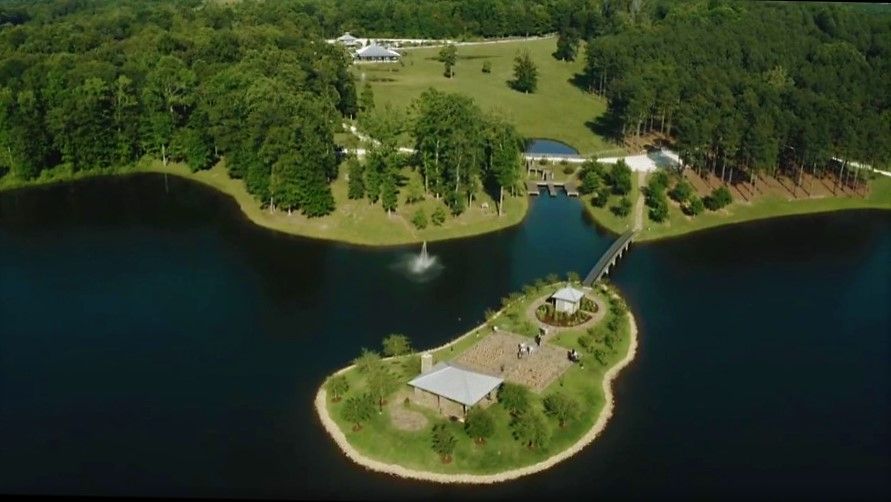 Romantic Ambiance
Sandy Creek Farms offers a truly romantic ambiance, from the enchanting sunsets that paint the sky to the gentle sounds of nature. Take leisurely walks hand-in-hand along the lakeshore, share a picnic amidst the idyllic surroundings, or sit together under the starlit sky, allowing the farm's magic to kindle the flame of your love.
Some other excellent activities in West Tennessee:
Reelfoot Lake State Park: Prepare to be enchanted by the breathtaking beauty of Reelfoot Lake State Park. Take a leisurely stroll along the picturesque lakeshore, rent a paddleboat or canoe, and immerse yourselves in the tranquil ambiance. Don't forget to witness the awe-inspiring sunsets over the lake, providing the perfect backdrop for a romantic moment.
Wine Tasting and Vineyard Tours: Indulge in the pleasures of wine tasting and vineyard tours, West Tennessee style. Discover the region's flavors at Paris Winery in nearby Paris, Tennessee. Sip on delightful wines, learn about winemaking, and let the intimate atmosphere spark romance.
Outdoor Picnic at Meeman-Shelby Forest State Park: Pack a basket full of your favorite treats and whisk your partner away for a romantic outdoor picnic at Meeman-Shelby Forest State Park. Find a secluded spot by the shimmering lake or amidst the lush forest, spread out a cozy blanket, and enjoy a delectable feast surrounded by nature's splendor. Afterward, take a leisurely hike on one of the park's scenic trails or rent a tandem kayak for a shared adventure on the water.
Ghost River Canoe Trip: Seek out a thrilling yet romantic adventure with a canoe trip down the Ghost River section of the Wolf River. Let the untouched beauty of this serene river captivate your hearts as you paddle along, embraced by majestic cypress trees and the melodies of wildlife. It's a chance to deepen your connection with your partner while immersed in nature's tranquil embrace.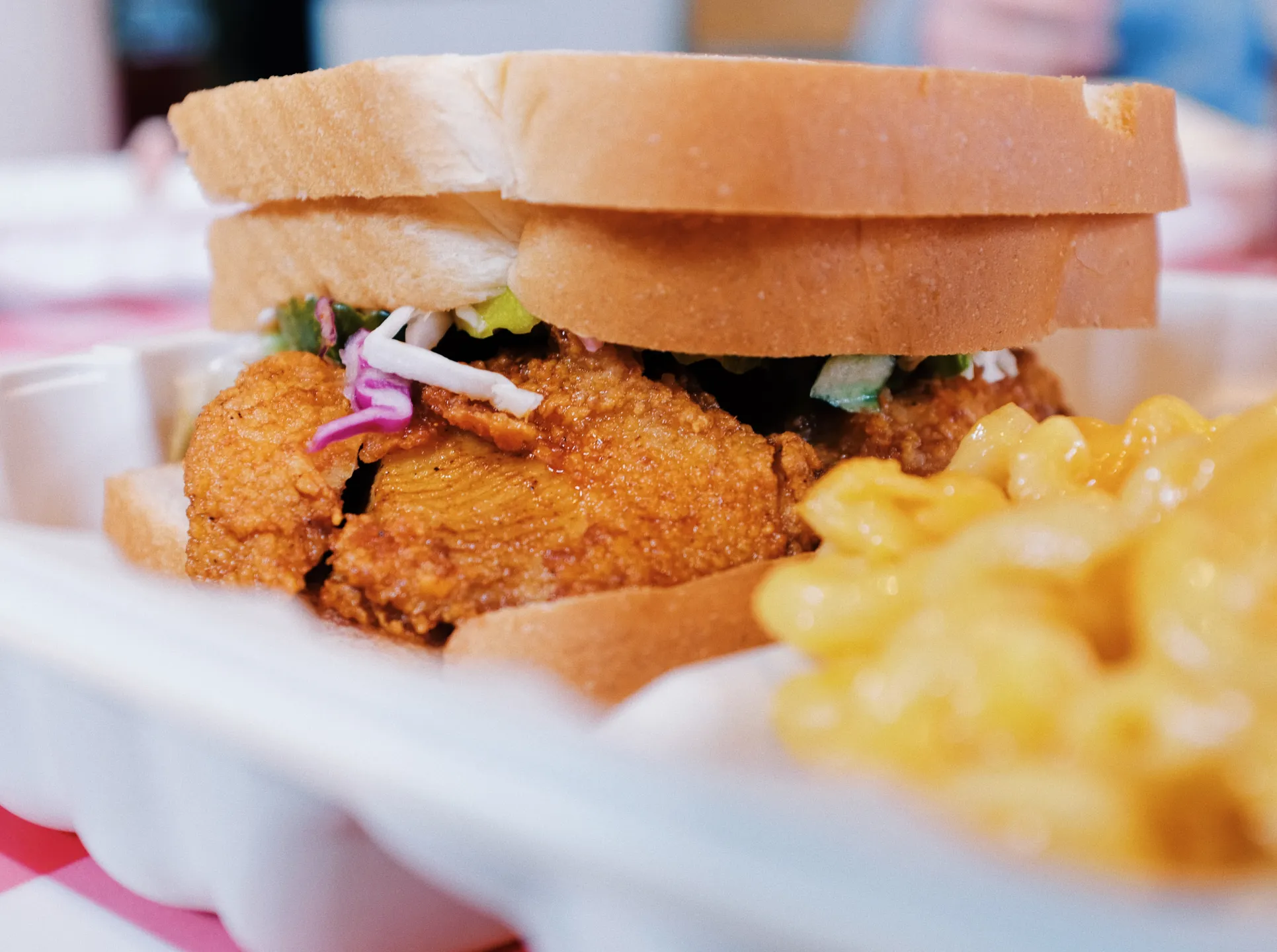 Quick Bites: Prater's Taters
American and Barbecue
Trolinger's

Cuisine: American, Barbecue
Location: Paris

Perry's BBQ

Cuisine: American, Barbecue
Reviews: 56
Status: Closed today
Distance: 10.6 mi
Location: Paris
Highlights: "BBQ to Go," "Real Bar-B-Q"

Fresh Market Restaurant

Cuisine: American
Price Range: $$ – $$$
Distance: 8.9 mi
Location: Paris
Cafe and American: Southside Cafe
Price Range: $$ – $$$
Location: Paris
Italian: Olive Pit
Price Range: $$ – $$$
Location: Paris
Mexican: El Vallarta
Price Range: $$ – $$$
Location: Paris
Romantic Getaways in Tennessee: The Great Smoky Mountains & Gatlinburg TN
Scenic Mountain Drive: Take a leisurely drive through the winding roads of the Great Smoky Mountains. Enjoy the breathtaking vistas, vibrant foliage (during the fall season), and the company of your loved one. Let the majestic beauty of nature create an intimate and unforgettable experience together.
Cades Cove: Embark on a romantic adventure in Cades Cove, a picturesque valley surrounded by mountains. Explore the scenic loop road, hand in hand, and spot wildlife such as deer and black bears. Pack a picnic and savor a romantic lunch amidst the idyllic countryside setting.
Anakeesta: Ascend to new heights with a visit to Anakeesta, an aerial adventure park in Gatlinburg. Ride the scenic Chondola to the mountaintop and enjoy panoramic views of the Smokies. Take a leisurely walk along the tree canopy walkways, share a romantic moment on the overlooks, and indulge in a delicious meal with stunning mountain vistas as your backdrop.
Great Smoky Mountains National Park: Immerse yourselves in the wonders of nature at the Great Smoky Mountains National Park. Go for a hike on a park's picturesque trails, discover hidden waterfalls, and breathe in the fresh mountain air. Capture the beauty of the surroundings and create cherished memories together.
Ober Gatlinburg: Experience the magic of Ober Gatlinburg, a mountain-top amusement park and ski resort. Ride the Aerial Tramway and enjoy sweeping views of the Smokies. Cozy up on the ice skating rink during the winter season or enjoy a scenic chairlift ride during other times of the year. End the day with a romantic dinner overlooking the mountains.
Gatlinburg SkyBridge: Walk hand in hand across the Gatlinburg SkyBridge, the longest pedestrian suspension bridge in North America. Feel the thrill as you stroll 680 feet above the ground, surrounded by stunning mountain vistas. Capture breathtaking photos and make memories that will last a lifetime.
Smoky Mountain Winery: Indulge in a wine-tasting experience at Smoky Mountain Winery. Sample a variety of locally produced wines, from dry whites to sweet reds, while enjoying the cozy and intimate ambiance of the winery. Find your new favorite blend and toast to your love.
Smoky Mountain Alpine Coaster: Share an exhilarating ride on the Smoky Mountain Alpine Coaster. Speed through the twists and turns of this thrilling coaster, surrounded by the beauty of the mountains. Feel the rush of adrenaline and hold on tight to your loved one as you create an unforgettable moment of excitement.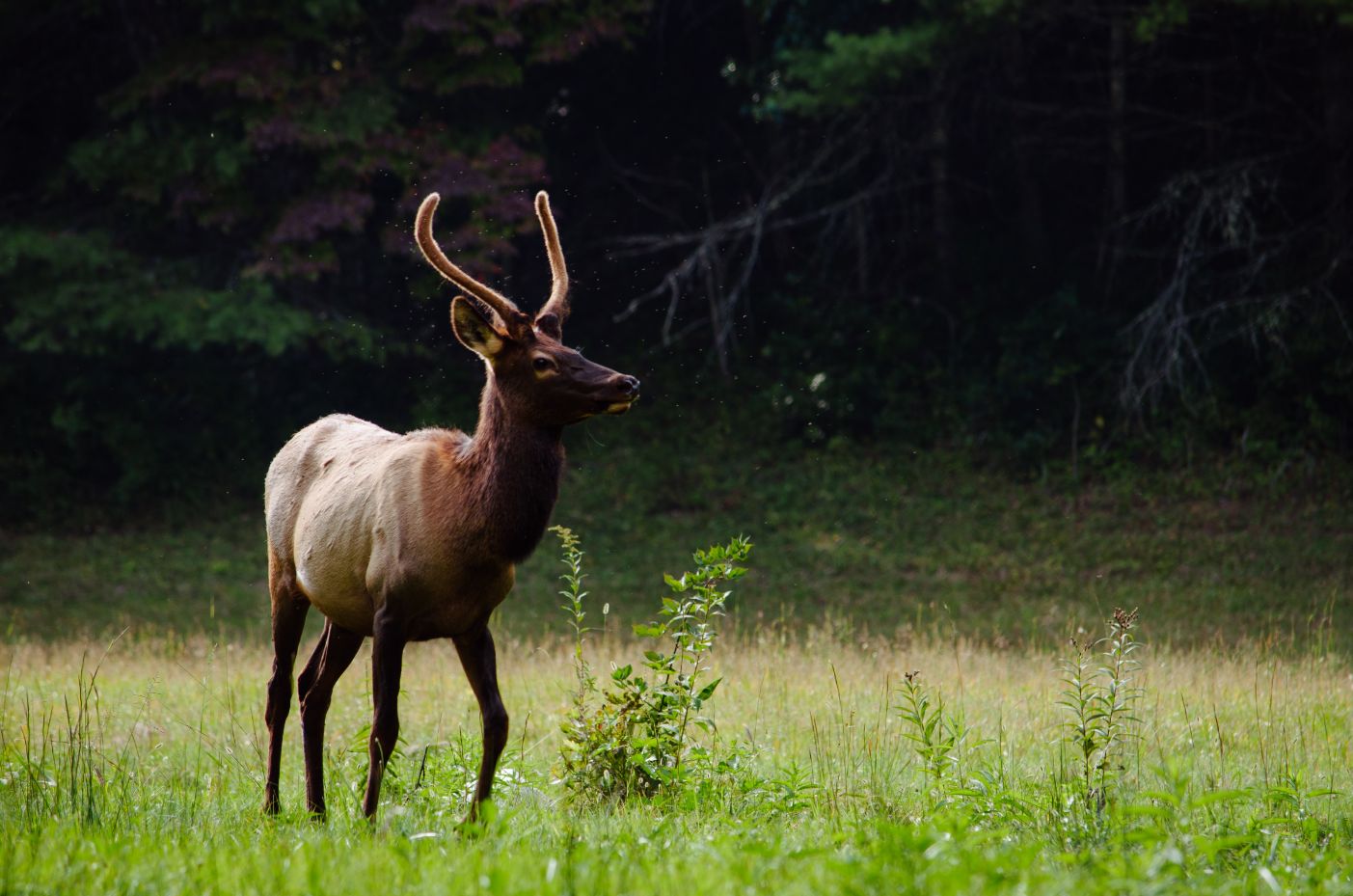 Romantic Hotels and Inns in Tennessee: The Smoky Mountains
| | | |
| --- | --- | --- |
| Hotel Name | Location | Description |
| The Lodge at Buckberry Creek | Gatlinburg, TN | A rustic yet elegant hotel offering breathtaking mountain views, luxurious accommodations, and a serene retreat for couples. |
| Blackberry Farm | Walland, TN | A renowned luxury hotel on a vast estate known for its Southern hospitality, exquisite cuisine, and outdoor activities. |
| Dancing Bear Lodge & Appalachian Bistro | Townsend, TN | Tucked in the Smoky Mountains, this charming lodge offers cozy cabins, farm-to-table dining at the Appalachian Bistro, and nearby trails for couples to explore. |
| The Inn at Christmas Place | Pigeon Forge, TN | An enchanting hotel that celebrates the holiday spirit year-round, featuring festive decor, cozy rooms, and a magical ambiance. |
| The Park Vista – a DoubleTree by Hilton Hotel | Gatlinburg, TN | Offering stunning views of the Smoky Mountains, this hotel provides comfortable accommodations, an indoor pool, and easy access to attractions and hiking trails. |
| The Lodge at Five Oaks | Sevierville, TN | Experience Southern charm at this boutique hotel, combining rustic elegance with modern amenities, warm hospitality, and proximity to the wonders of the Great Smoky Mountains. |
| RiverStone Resort & Spa | Pigeon Forge, TN | Set alongside the Little Pigeon River, this resort offers a tranquil retreat with luxurious amenities, including a spa, lazy river, and spacious condos, perfect for a romantic getaway. |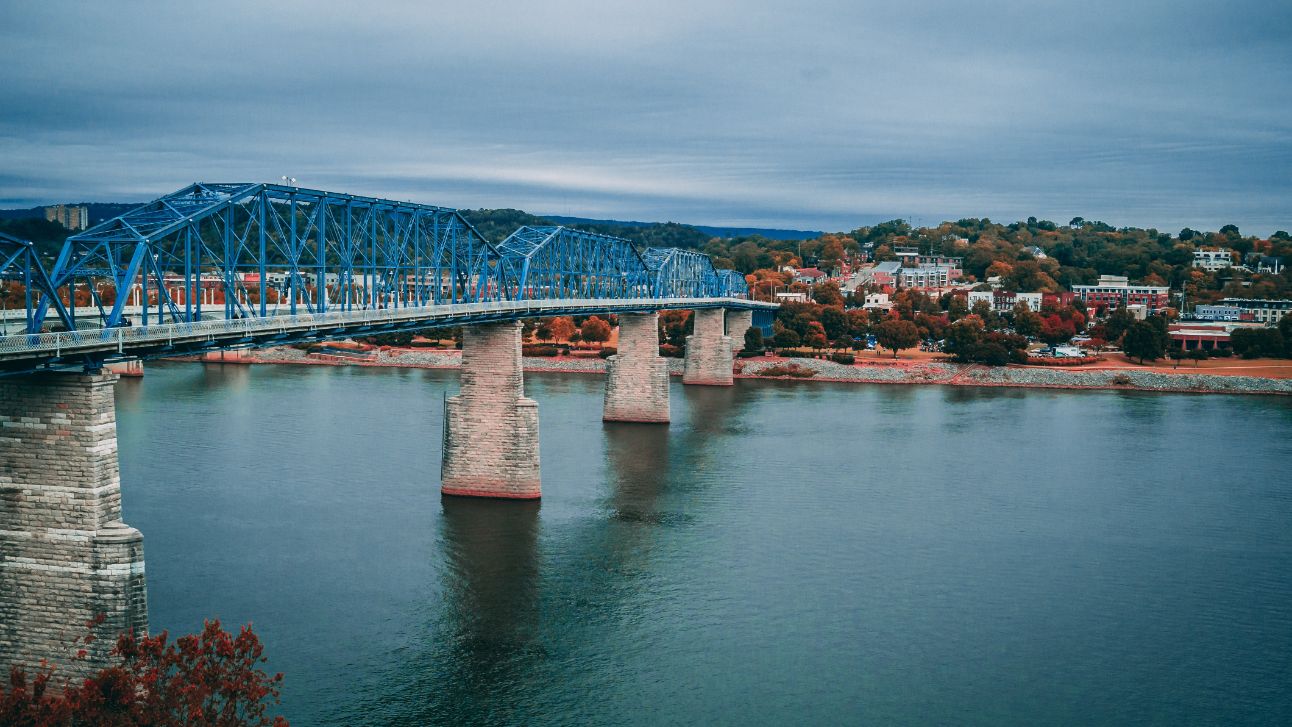 Romantic Things To Do in Chattanooga TN
Rock City Garden in Lookout Mountain: Explore the beautiful trails of Rock City Garden and be captivated by the panoramic views from atop Lookout Mountain. Discover the "See Seven States" mural, which showcases breathtaking vistas of seven states, the Tennessee River, and iconic landmarks like Ruby Falls. Share a romantic adventure amidst this picturesque location's natural beauty and wonder.
Tennessee Aquarium: Immerse yourselves in the magical world of the Tennessee Aquarium. Take a leisurely stroll through this waterfront sanctuary, hand in hand, and marvel at the diverse marine life. Discover over 10,000 animals from 700 species and be mesmerized by the colorful wonders of the underwater world. Create unforgettable memories as you explore exhibits like Touch-A-Ray Bay and Rivers of the World.
Shangri La Botanical Gardens & Nature Center: Indulge in a romantic escape at Shangri La, a haven of natural beauty near Chattanooga. Lose yourselves amidst the breathtaking scenery and discover endangered orchids from different continents. Admire the exotic plants, such as Chinese Sago and the majestic 56-foot camphor tree from Taiwan. Witness captivating live bird and reptile shows or embark on a romantic Segway ride with a knowledgeable guide.
Romantic Hotels in Chattanooga TN
| | | |
| --- | --- | --- |
| Hotel Name | Address | Description |
| The Westin Chattanooga | 801 Pine St, Chattanooga | This luxury hotel offers incredible service and breathtaking views, making it an excellent choice for a getaway with easy access to the city's amenities. |
| The Chattanoogan Hotel | 1201 Broad St, Chattanooga | A five-star hotel with exceptional amenities and top-notch service, providing a truly special experience for those seeking a memorable getaway in Chattanooga. |
| Chattanooga Choo Choo Hotel | 92 Choo Choo Ave, Chattanooga, TN 37408 | A historically significant and iconic destination offering spectacular decor, rich history, and remarkable service, making it a popular choice for a romantic getaway. |
| The Read House Historic Inn and Suites | 107 W M.L.K. Blvd, Chattanooga | Explore the historic charm of The Read House Inn and Suites, perfect for couples who enjoy quaint and charming accommodations. |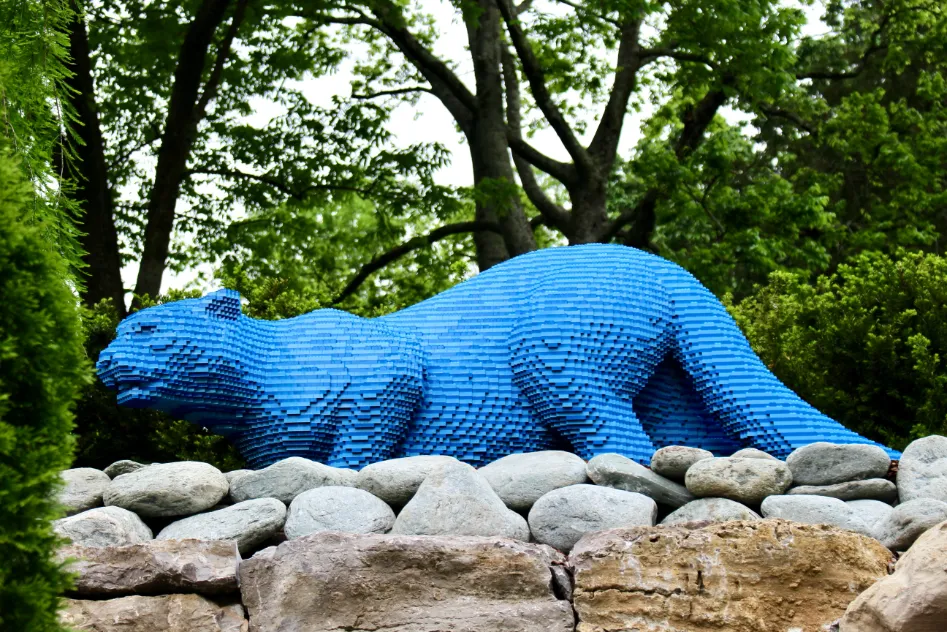 Romantic Places and Activities in Middle Tennessee and Nashville
Nashville Symphony at the Schermerhorn Symphony Center: Immerse yourselves in the enchanting melodies of the Nashville Symphony. Experience the beauty of classical music and timeless songs that have captivated hearts for generations, creating cherished memories with your beloved.
The Hermitage: Step into the past and explore the historic home of U.S. President Andrew Jackson. Wander through the well-preserved buildings, gaining insight into the lives of the people there. Discover personal artifacts and walk in the footsteps of a significant figure in American history.
The Parthenon: For art enthusiasts, visiting this remarkable museum is a must. Take your partner on a romantic picnic on the lush lawn, showcasing Southern hospitality at its finest. Alternatively, indulge in some mouthwatering local barbecue at Jim n' Nicks Barbecue nearby, savoring the flavors of the South.
The Grand Ole Opry: Let the magic of live performances sweep you off your feet, regardless of your music preferences. Witness the birthplace of legends and feel the energy as talented artists take the stage. Consider a backstage tour to walk in the footsteps of music icons and explore the rich history of the Ryman Auditorium.
The Country Music Hall of Fame: Delve into the captivating world of country music, immersing yourselves in its rich history and vibrant culture. Discover iconic costumes, instruments, and exhibits that bring legendary artists to life. Engage in interactive displays, channeling your inner musician and creating lasting memories.
Cummins Falls State Park: Find tranquility and awe-inspiring beauty at Cummins Falls State Park. Explore the stunning waterfalls and choose from easy hikes or more challenging trails, tailoring your adventure to your preferences. Share moments of wonder amidst nature's grandeur, deepening your connection in this breathtaking setting.
Radnor Lake State Park: Embark on a memorable hiking experience at Radnor Lake State Park. From leisurely strolls through wildflower-filled meadows to trails leading to awe-inspiring vistas, there's something for every nature-loving couple. Discover serenity, panoramic views, and the joys of exploration together.
The Ryman Auditorium: Don't miss the chance to witness a performance at The Mother Church of Country Music. Once a church for freed slaves, it has evolved into a legendary performance venue with a rich history. Feel the echoes of iconic artists who graced its stage and appreciate the venue's restored charm.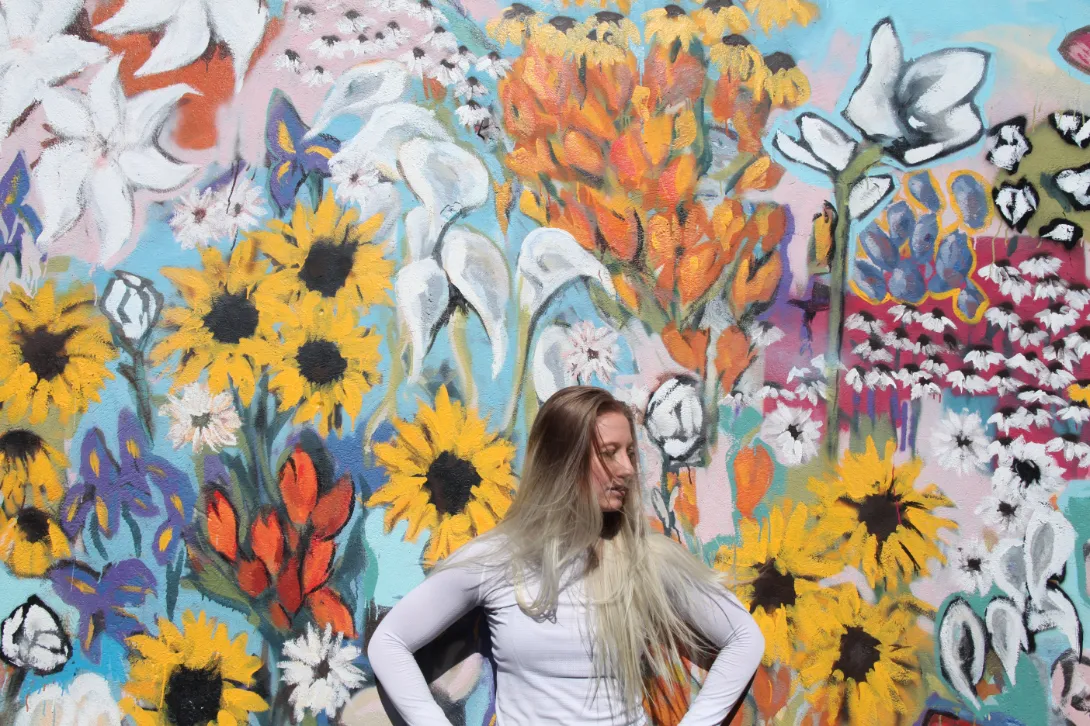 Hotels and Inns near Nashville TN
| | | |
| --- | --- | --- |
| Accommodation | Location | Description |
| The Hermitage Hotel | Nashville, TN | A historic luxury hotel known for its elegant ambiance, impeccable service, and timeless charm. |
| Union Station Hotel | Nashville, TN | Housed in a stunning 19th-century railway station, this boutique hotel blends history and modern comforts. |
| Hutton Hotel | Nashville, TN | A stylish and contemporary hotel with upscale amenities and a focus on sustainability. |
| 21c Museum Hotel | Nashville, TN | Combining art, culture, and luxury, this boutique hotel features contemporary artwork. |
| Noelle | Nashville, TN | A chic and sophisticated hotel with trendy design elements, excellent dining options, and a rooftop bar. |
| The Inn at Fontanel | Whites Creek, TN | Located on a beautiful 136-acre estate, this boutique inn offers a peaceful retreat with scenic surroundings. |
| Germantown Inn | Nashville, TN | A charming bed and breakfast in the historic Germantown neighborhood featuring elegant rooms and warm hospitality. |
| Timothy Demonbreun House | Nashville, TN | Stay at this historic B&B, known for its Victorian charm and convenient location near downtown Nashville. |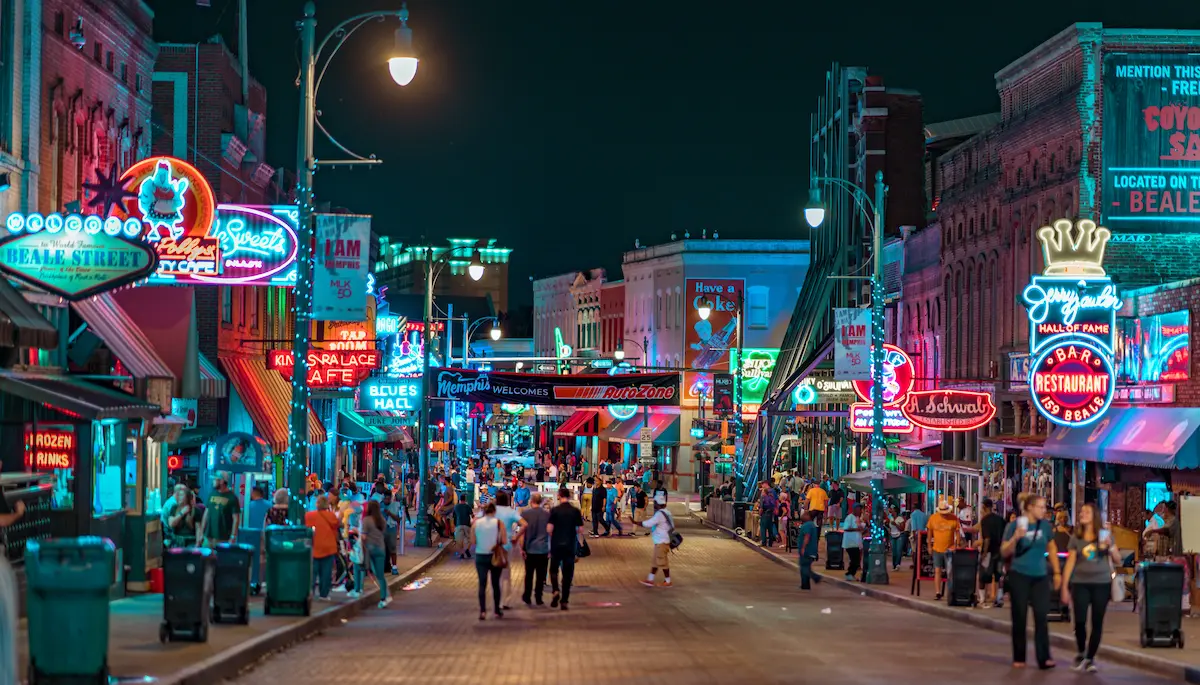 Romantic Weekend Getaways in Memphis, Tennessee
Sunset Riverboat Cruise: Embark on a romantic journey along the Mississippi River. As the sun sets, enjoy breathtaking views, gentle breezes, and the company of your loved one. Let the serene atmosphere and the river's rhythm create an unforgettable moment together.
Stroll Along Beale Street: Experience the vibrant energy of Beale Street hand in hand with your partner. Explore the iconic music venues, indulge in delicious Southern cuisine, and let the sounds of blues fill the air as you make memories in the heart of Memphis.
Graceland: Step into the world of Elvis Presley at Graceland, a place of love and inspiration. Tour the legendary musician's home, immerse yourselves in his music, and embrace the nostalgia of a bygone era. Share in the passion for music and the enduring legacy of Elvis.
Memphis Botanic Garden: Find tranquility amidst nature's beauty at the Memphis Botanic Garden. Wander through romantic gardens, hand in hand, admiring colorful blooms and fragrant flowers. Discover hidden pathways, peaceful ponds, and serene settings that evoke a sense of peace and serenity.
Sun Studio: Visit the birthplace of Rock 'n' Roll at Sun Studio, where music history was made. Take a guided tour, feel the energy of the iconic recording studio, and learn about the legendary artists who launched their careers here. Let the magic of music ignite your love for each other.
Peabody Rooftop Party: Dance the night away under the stars at the Peabody Rooftop Party. Enjoy live music, delicious cocktails, and a vibrant atmosphere that promises an evening of fun and romance. Create unforgettable moments as you revel in the lively ambiance together.
Memphis Riverfront: Take a romantic stroll along the scenic Memphis Riverfront. Enjoy the picturesque views of the river, share a picnic on the grassy banks, or sit together on a bench, taking in the beauty of the surroundings. Let the peacefulness of the river create a serene backdrop for your love.
National Civil Rights Museum: Explore the powerful history of the Civil Rights Movement at the National Civil Rights Museum. Engage in thought-provoking exhibits and gain a deeper understanding of the struggles and triumphs that have shaped our world. Reflect on the importance of love, equality, and justice as you experience this impactful museum together.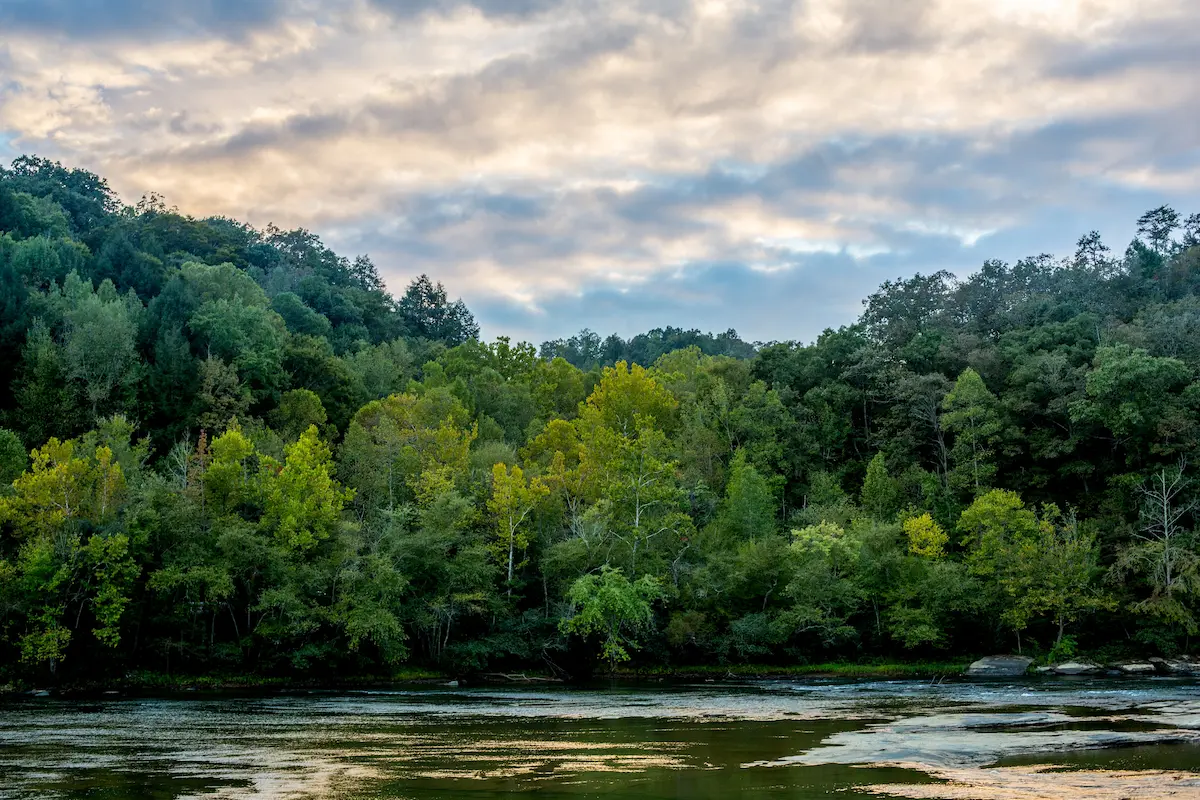 Northeast Tennessee and Tri-Cities TN Getaways (Johnson City, Bristol, and Kingsport)
Bays Mountain Park & Planetarium (Kingsport): Escape into nature's embrace at Bays Mountain Park. Take a leisurely hike hand in hand, surrounded by lush greenery and serene lakes. Explore the planetarium for a celestial experience that will leave you starry-eyed with wonder.
Bristol Motor Speedway (Bristol): Unleash your inner thrill-seekers at Bristol Motor Speedway. Attend a NASCAR race together, feeling the adrenaline rush as cars zoom by. Share in the excitement and create unforgettable memories in this iconic racing destination.
Nolichucky River (Johnson City): Embark on a romantic adventure with a river rafting trip on the Nolichucky River. Paddle through exhilarating rapids, breathe in the fresh mountain air, and revel in the beauty of the scenic surroundings. Let the river's embrace bring you closer together.
Jonesborough Historic District (Jonesborough): Step back as you explore the charming Jonesborough Historic District. Wander hand in hand along its quaint streets, admiring the preserved architecture and engaging in delightful conversations. Discover the town's rich history and enjoy the simple pleasures of togetherness.
Tweetsie Trail (Johnson City): Lace up your walking shoes and embark on a romantic stroll along the Tweetsie Trail. This scenic rail trail offers picturesque views of nature's beauty, creating the perfect backdrop for a leisurely walk and heartfelt conversations.
Rocky Mount State Historic Site (Piney Flats): Immerse yourselves in the region's history at Rocky Mount State Historic Site. Tour the 18th-century living history museum, experience life as it was in early Tennessee, and witness demonstrations of traditional crafts. Let the past inspire your present love story.
Kingsport Greenbelt (Kingsport): Discover the beauty of Kingsport's Greenbelt as you bike or walk along its picturesque paths. Enjoy the tranquility of nature, pass by scenic river views, and find secluded spots for romantic moments amidst the greenery. Allow the serenity of the Greenbelt to deepen your connection.
Appalachian Caverns (Blountville): Embark on an underground adventure at the Appalachian Caverns. Explore the stunning limestone formations, walk hand in hand through dimly lit passages, and marvel at the wonders of nature. Let the mystery and awe of the caves ignite the spark of romance.
Hotels and Places to Stay in the Tri-Cities Area
| | | |
| --- | --- | --- |
| Accommodation | Location | Description |
| Carnegie Hotel | Johnson City, TN | A luxurious boutique hotel offering elegant rooms, upscale amenities, and a refined atmosphere. |
| The Martha Washington Inn | Abingdon, VA (near Bristol) | A historic inn near Bristol offers elegant accommodations in a beautifully restored building. |
| MeadowView Conference Resort | Kingsport, TN | This resort hotel features comfortable rooms, a championship golf course, and scenic mountain views. |
| Blackthorn Club | Jonesborough, TN | A charming bed and breakfast in a picturesque countryside provides a peaceful retreat. |
| Carnegie Hotel & Spa | Johnson City, TN | Pamper yourself at this upscale hotel with a full-service spa, fine dining, and luxurious accommodations. |
The Best Romantic Spas in Tennessee
| | | |
| --- | --- | --- |
| Spa Name | Location | Unique Features and Highlights |
| The Spa at Blackberry Farm | Walland | Nestled in the picturesque Great Smoky Mountains, this luxury spa offers holistic treatments, rejuvenating massages, and organic skincare products sourced from the farm itself. Enjoy the serene ambiance and indulge in farm-to-table dining experiences. |
| The Ritz-Carlton Spa, Nashville | Nashville | Located in the heart of Music City, this urban oasis offers a range of luxurious treatments including massages, facials, and body wraps. The spa's personalized service, tranquil environment, and rooftop pool with stunning city views make it a standout choice. |
| The Spa at Westin Chattanooga | Chattanooga | Situated in the heart of downtown Chattanooga, this spa boasts state-of-the-art facilities, including a rooftop saltwater pool and a spacious relaxation lounge. Indulge in their signature treatments, such as the Himalayan Salt Stone Massage, and enjoy panoramic views of the city. |
| The Spa at Arrington | Arrington | Set amid the scenic beauty of Middle Tennessee's countryside, this spa offers a range of rejuvenating treatments and wellness experiences. Guests can enjoy their outdoor saltwater pool, meditation gardens, and locally inspired therapies, such as the Southern Bourbon Ritual. |
| Serenity Spa at The Chattanoogan Hotel | Chattanooga | This award-winning spa offers a serene and luxurious retreat with an array of pampering treatments, including massages, facials, and body wraps. Enjoy their relaxation lounge, steam rooms, and a rooftop heated pool with breathtaking views of Lookout Mountain. |
| The Spa at Blackberry Mountain | Walland | Tucked away in the serene foothills of the Smoky Mountains, this spa focuses on natural healing and immersive experiences. Enjoy their unique treatments, such as forest bathing and thermal experiences, amidst the tranquility of the surrounding nature. |
| The Spa at Omni Grove Park Inn | Asheville (near TN border) | Just across the Tennessee border in North Carolina, this historic spa offers a range of therapeutic services, including water-based therapies and a subterranean spa with rock walls. The highlight is the outdoor mineral pools with panoramic views of the Blue Ridge Mountains. |
Tennessee offers an array of romantic getaways and hotels that cater to couples seeking unforgettable experiences. Whether you prefer the vibrant city vibes of Nashville, the natural wonders of the Great Smoky Mountains, or the historical charm of Chattanooga, there is a perfect destination for every romantic at heart. From luxurious resorts with breathtaking views to cozy bed and breakfasts in quaint towns, Tennessee's accommodations provide exceptional service and warm hospitality. Indulge in Southern cuisine, immerse yourselves in the local music scene, and explore scenic trails hand-in-hand. Let Tennessee's romantic getaways create the perfect backdrop for cherished memories with your loved one.