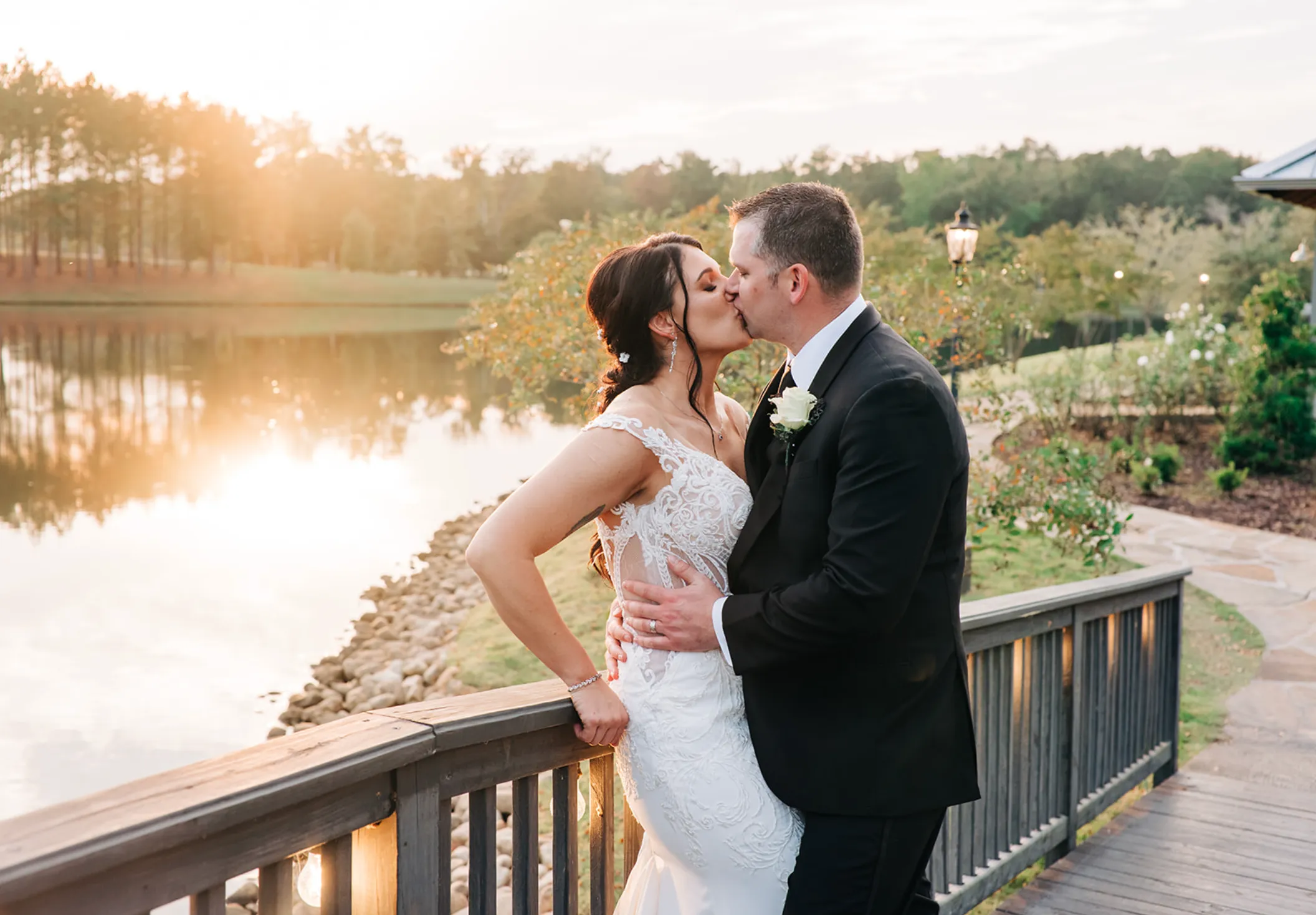 You're getting married in Nashville; congrats! We know you want to find the best outdoor wedding venues. With so many choices, it's tough to know where to start. There are a lot of factors to consider when choosing an outdoor wedding venue. You need to consider the size of your guest list, the type of ceremony you want, and your budget for the venue.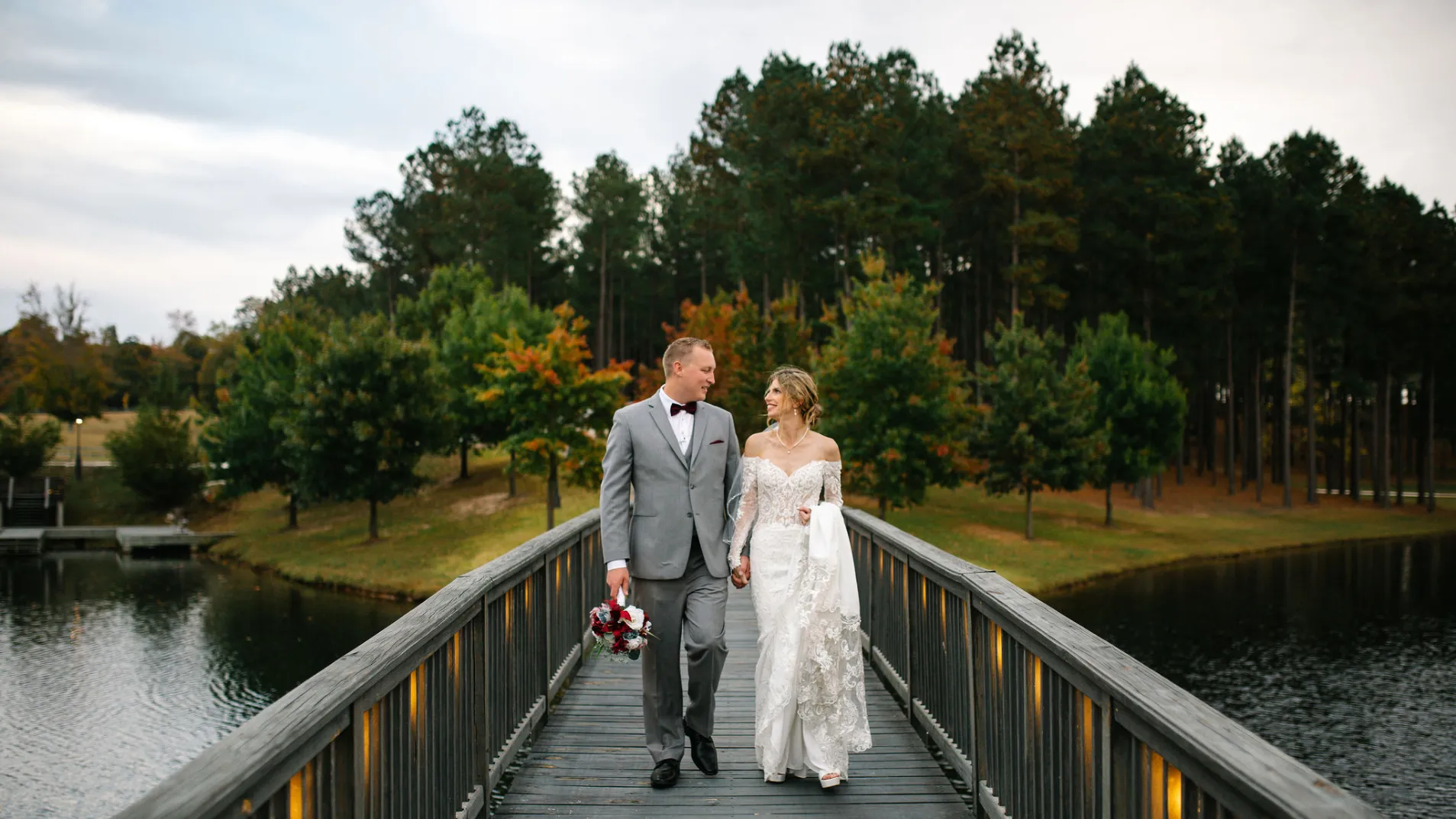 We put together our 7 favorite outdoor wedding venues in Nashville, TN, to help you narrow your search.
1. Sandy Creek Farms Destination Wedding Venue
We may be a bit biased ;), but where else can you get married in Tennessee on a private island AND take photos in a gorgeous Pine forest? If you want an enchanting woodland wedding, a breathtaking private island, a rustic barn reception, and more venues, you must visit Sandy Creek Farms.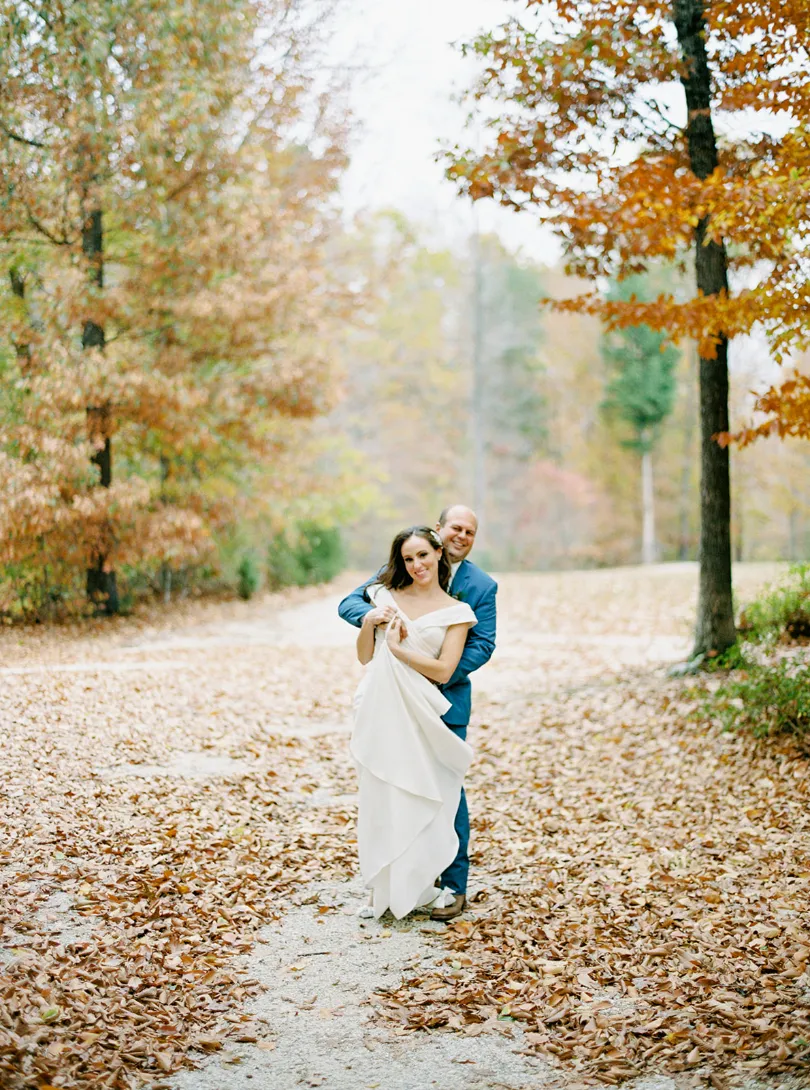 Here's what you'll love:
430 acres with manicured forests
Private island ceremony
10 miles of hiking trails
Six indoor and outdoor venue options
Six onsite lodging options (pet-friendly)
Bridal suite and grooms room
On-site gym, guest laundries, kitchen, and watercraft rentals
Upfront pricing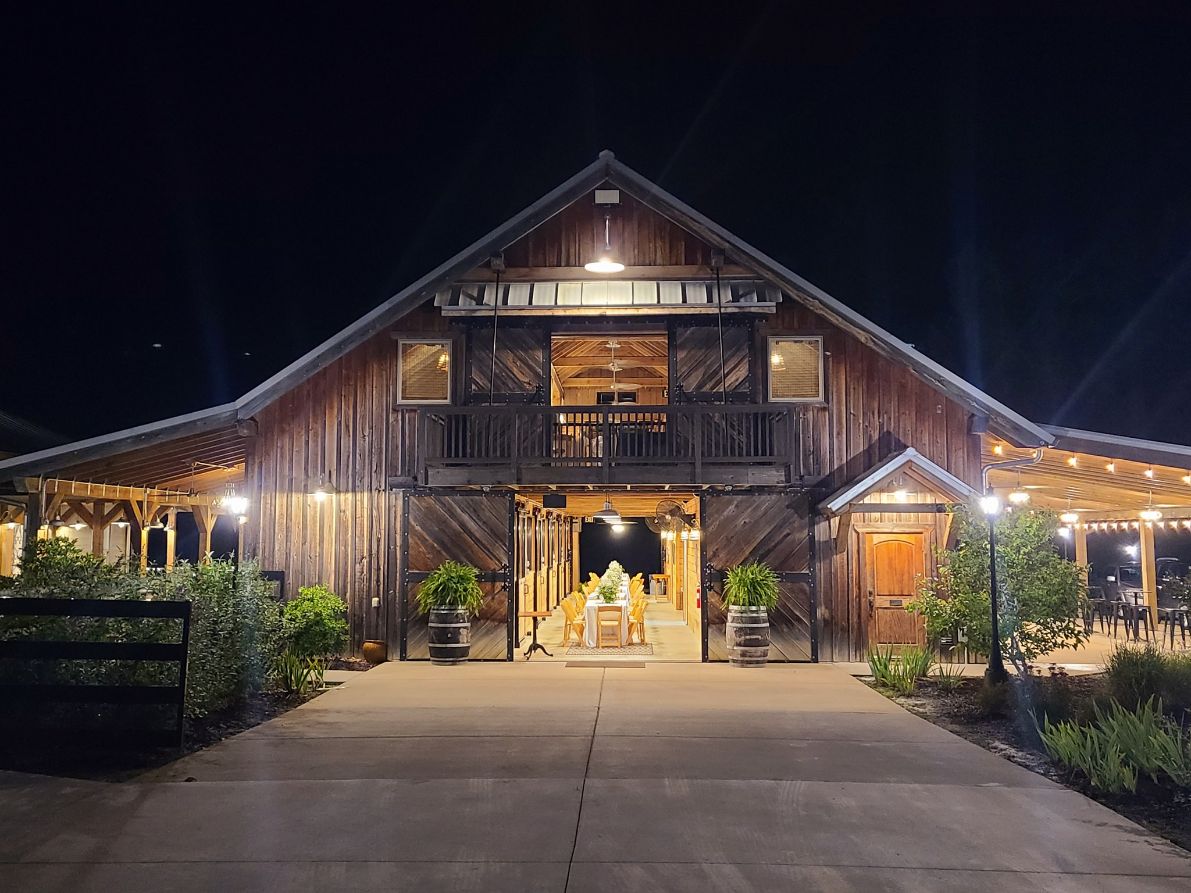 Click to view: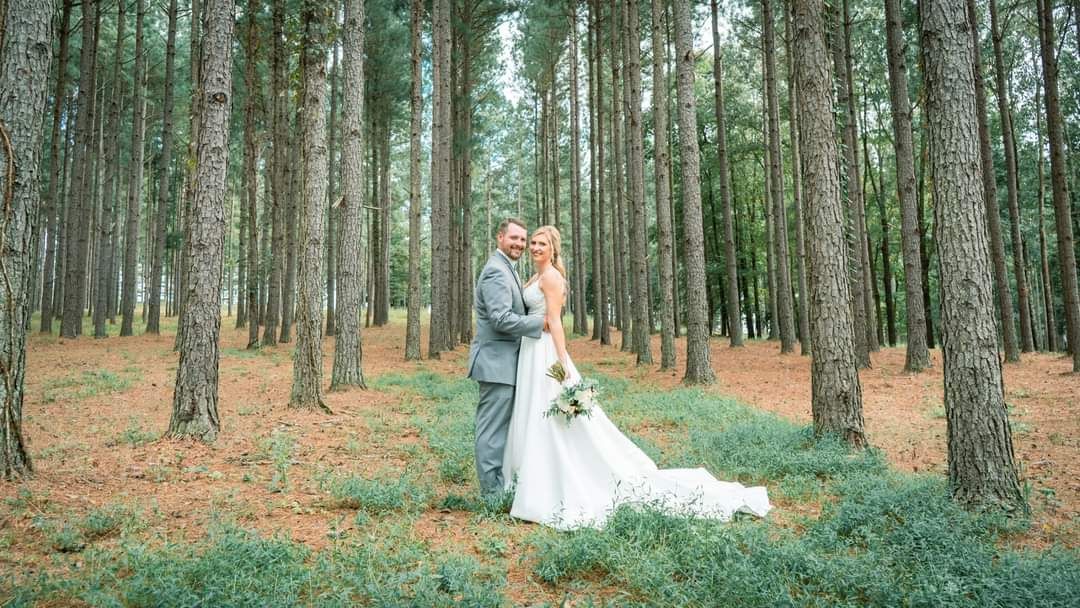 Our in-house team ensures that you have a stress-free, enjoyable wedding without worrying about all the details, where to put your wedding gifts, vendors, or logistics.
2. CJ's Off The Square
Are you looking for the best outdoor wedding venue in Nashville, TN? Look no further than CJ's Off the Square! Not only do they offer full-service wedding and event packages, but the garden wedding ceremony and outdoor reception settings in the heart of downtown Franklin provide a stunning and memorable setting. With customizable packages and curated style options, you can say buh-bye to party planning stress and hello to an incredible, fun-filled celebration!
3. The Estate at Cherokee Dock
The Estate at Cherokee Dock is a luxurious venue in Lebanon, Tennessee. This property is home to a private dock, a covered pavilion, horse stables and a pool, offering endless options for al fresco ceremonies and receptions. Whether it be an intimate wedding or a 300-guest celebration, couples can enjoy the former home of country singer Reba McEntire and the sprawling lakefront vistas of this Nashville landmark. With in-house catering and plenty of Southern charm, The Estate at Cherokee Dock is the perfect destination for your big day.
4. The Cordelle
The Cordelle is a historic wedding venue in downtown Nashville offering spectacular views of the city. Couples can choose from various spaces, including the Victorian home, the grand hall, or the outdoor garden.
Downtown Property for Your Ceremony and Reception
Boasting a maximum capacity of 400 guests, The Cordelle offers the perfect setting for your wedding with its hardwood flooring, exposed brick walls, truss ceiling, and 5,000 square feet of outdoor space with trees and flowering crape myrtles. With its onsite catering kitchen, three dressing rooms, two stages, built-in bistro tables, outdoor seating, a 20-foot marble bar, and multi-zoned and color-selectable lighting systems, The Cordelle is the perfect choice for your dream wedding.
5. Cedarwood Weddings
Cedarwood Weddings is a historic 50-acre estate located eight miles north of Nashville's city center, offering a magical and unique experience to create an unforgettable wedding celebration.
Cedarwood Features
With its lush nature preserves, rolling pastures, and a lake, the property is home to a double-gallery style mansion, a hallmark of southern architecture recalling that of New Orleans, Savannah, and Charleston.
Cedarwood Weddings offers the complete package for your special day, including invitations, catering, cake, music, decor, and event planning, all provided in-house.
6. The Hermitage Wedding Package
The Hermitage is a historical plantation and museum located in Hermitage, Tennessee, and is famously known as the home of Andrew Jackson, the 7th President of the United States. This idyllic venue is the perfect backdrop for weddings, receptions and other special events, with four indoor and outdoor event spaces. Couples can enjoy the lush gardens and the main mansion as they plan their perfect day.
7. Butterfly Hollow Bed and Breakfast
Butterfly Hollow Bed and Breakfast is a truly unique Bed and Breakfast experience located in Gordonsville, TN. Nestled in the Cumberland Foothills, the picturesque B&B features quaint wood buildings and gardens connected by stone walking paths. Couples can hold their ceremony in a sweet hillside gazebo and receptions in an open-sided, timber-framed barn.