Plus, what to look for in Tennessee elopement packages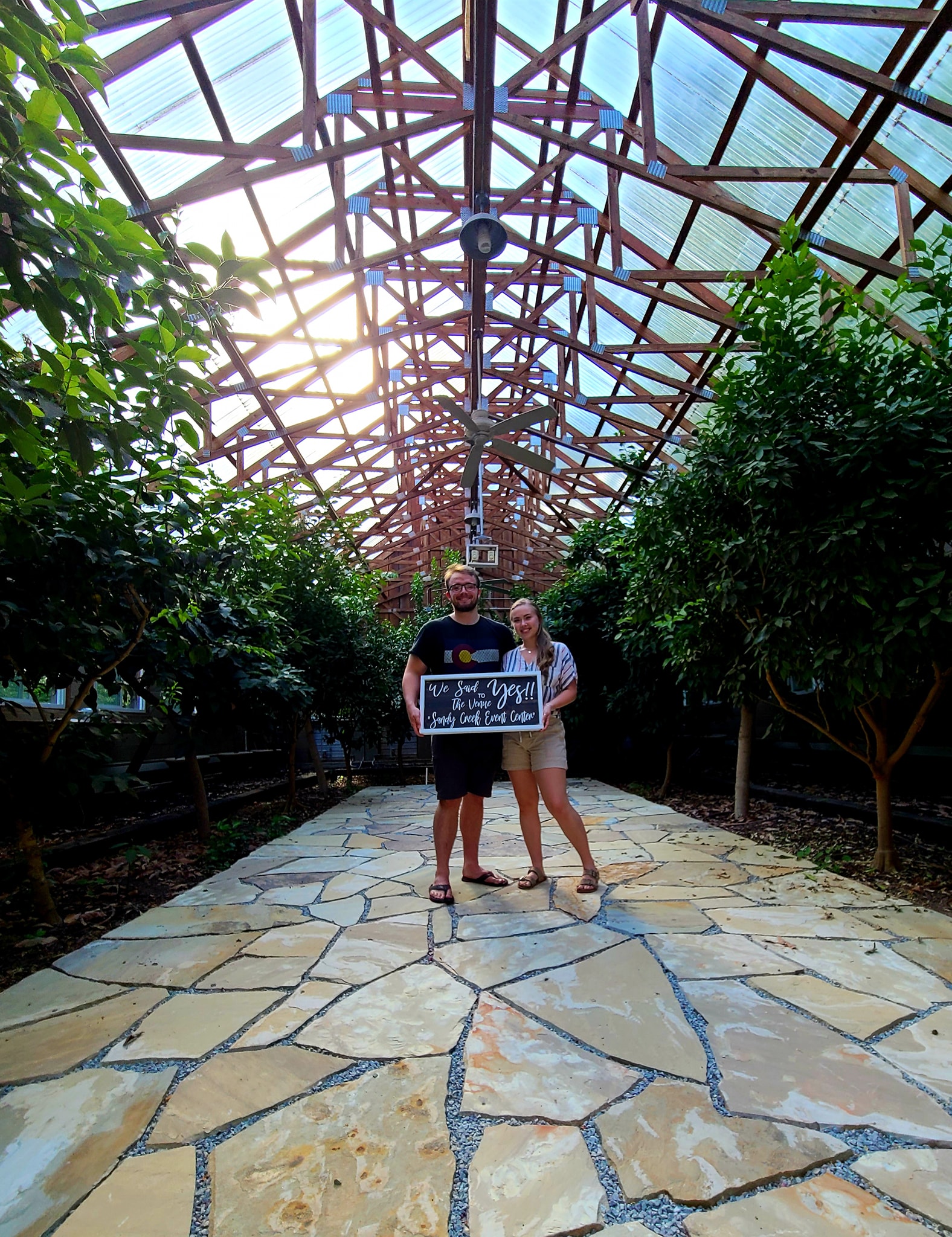 Planning a wedding day doesn't have to be so difficult!
Tennessee is a state that's absolutely perfect for an elopement in nature. The scenic beauty, the hospitality of the people, and the plethora of locations all over make TN a very good choice to run off with your partner. This article will discuss how to plan an elopement in Tennessee!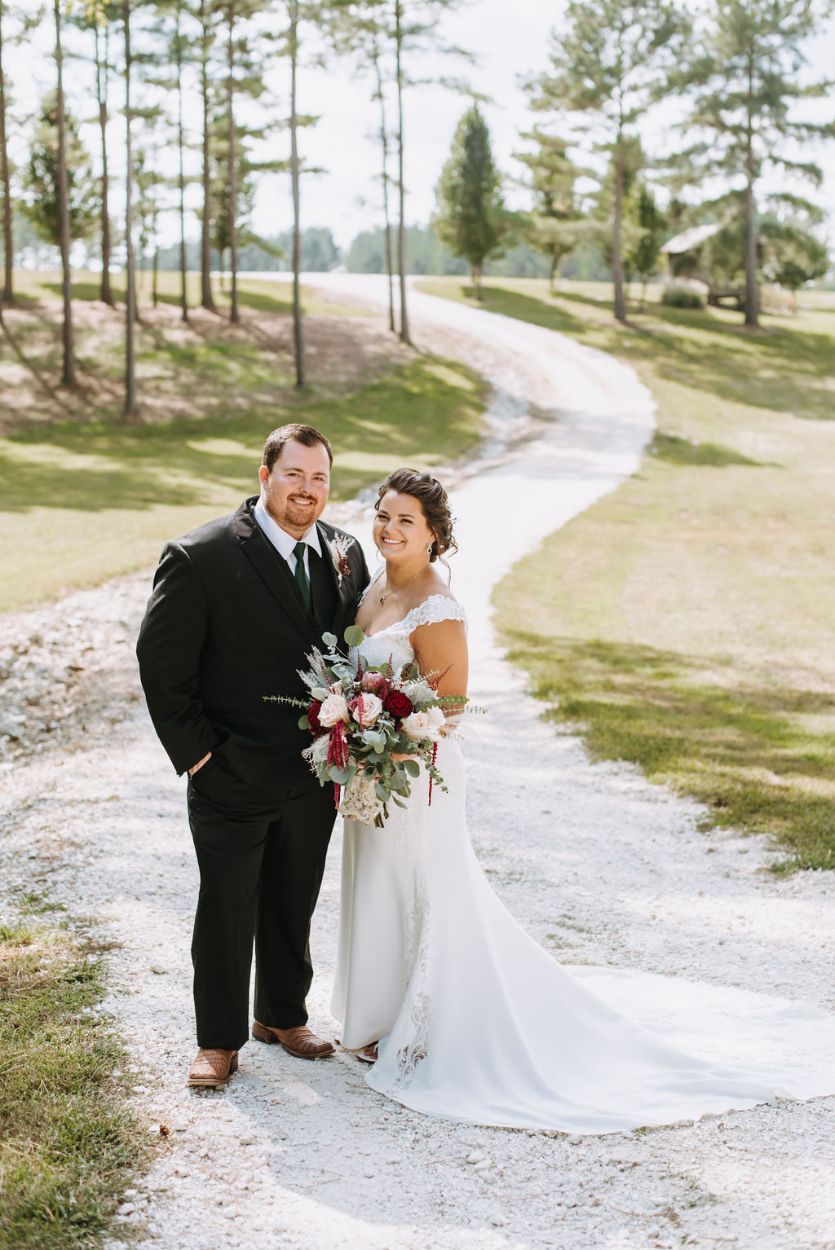 How can I plan an intimate ceremony?
Take some time to think about what you want out of your wedding day experience. Be prepared to compromise on some things that are more important to one person in order for it to be a better match for both of you! Make a list if it helps! Your officiant, photographer, mini cake baker, florist, and venue are a good start!

Who are your guests?
The most important thing to remember in planning an intimate and small ceremony is to make sure that whoever you want to come will be able to come. If there are people you would love to include but can't because of limited space, see if they would be comfortable coming for the party afterward! It's really nice to have everyone together.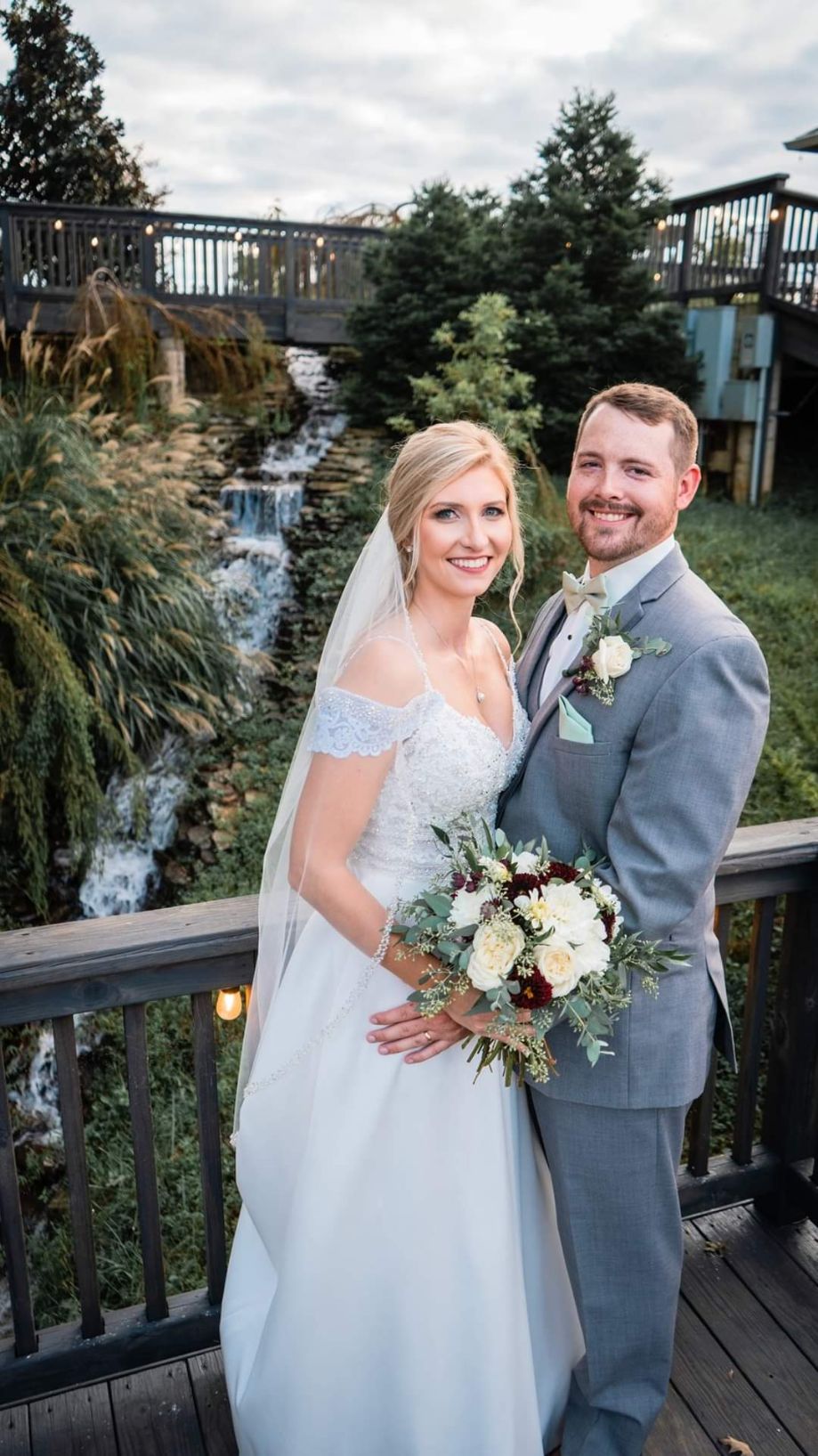 Once you're sure who is invited, though, it's time to figure out things like the location, dress code, logistics, etc.
This article will guide you through that process. The easiest way to avoid any stress is to choose an all-inclusive elopement package and/or hire a wedding planner to figure out all the details and bring your dream to life. Seriously, a stress-free wedding is the way to go. DIY looks great online, but sometimes what you see online isn't reality!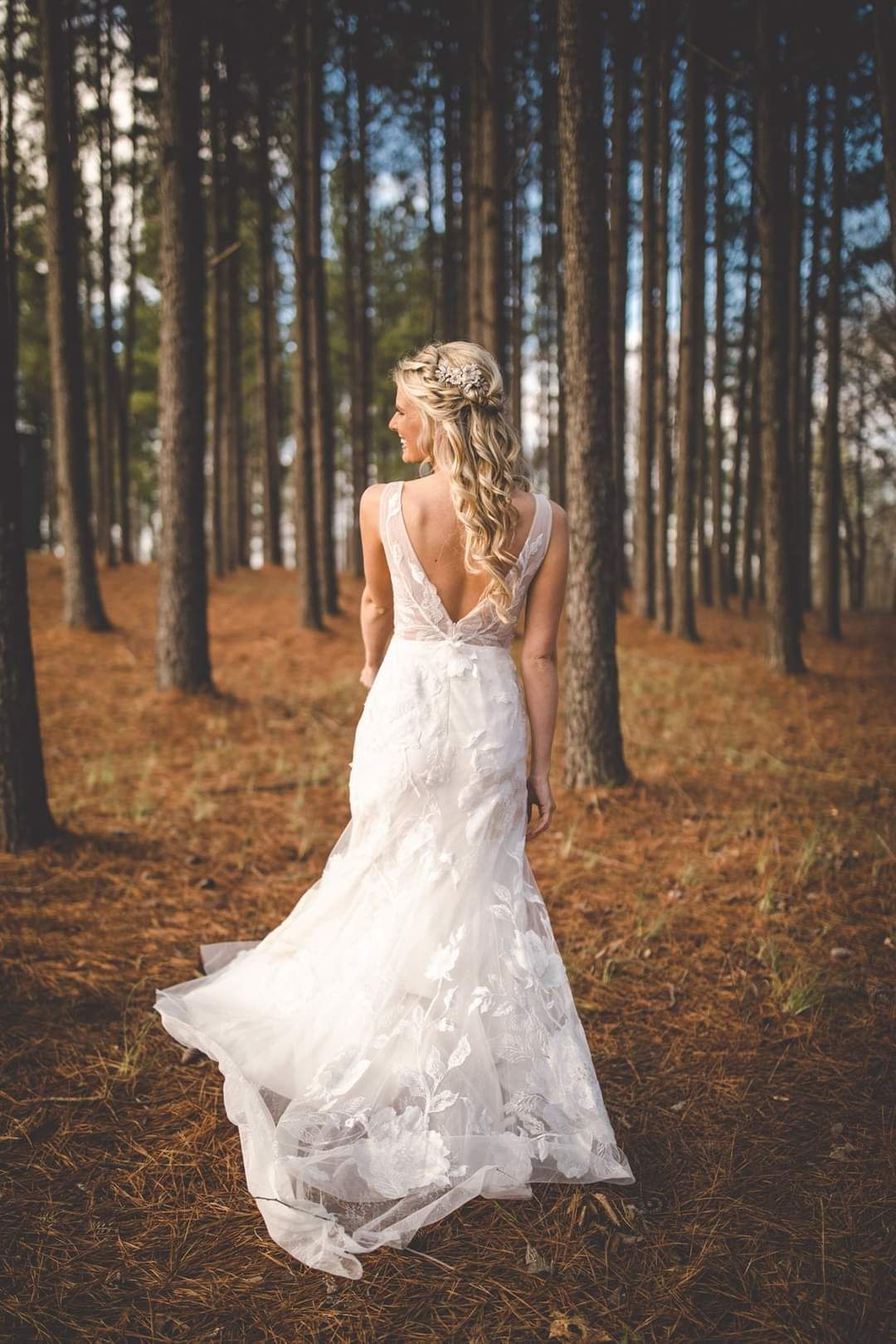 You've got your date set. Now where are you going to go? You need a location that is private and secluded.   Here are some places you might consider:
An out-of-state destination
If you are not from Tennessee, rest assured that many couples come to Tennessee for an elopement ceremony. We have couples come all the way from Florida, Pennsylvania, Alabama, Missouri, Indiana, Kentucky, and further out.
Lots of couples choose us because once they find out that a Smoky Mountain wedding will probably be a very crowded, touristy, gimmicky experience (looking at you, Dollywood), they decide on our location because of its privacy, exclusivity, and unmatched outdoor nature scenes.
Scenic locations
When it comes to exploring elopement locations in TN, there are so many locations that will knock your socks off. You can go hiking and explore beautiful waterfalls and cliffs and other gorgeous scenes. You can go see historic old buildings or even landmarks like the Parthenon in Nashville.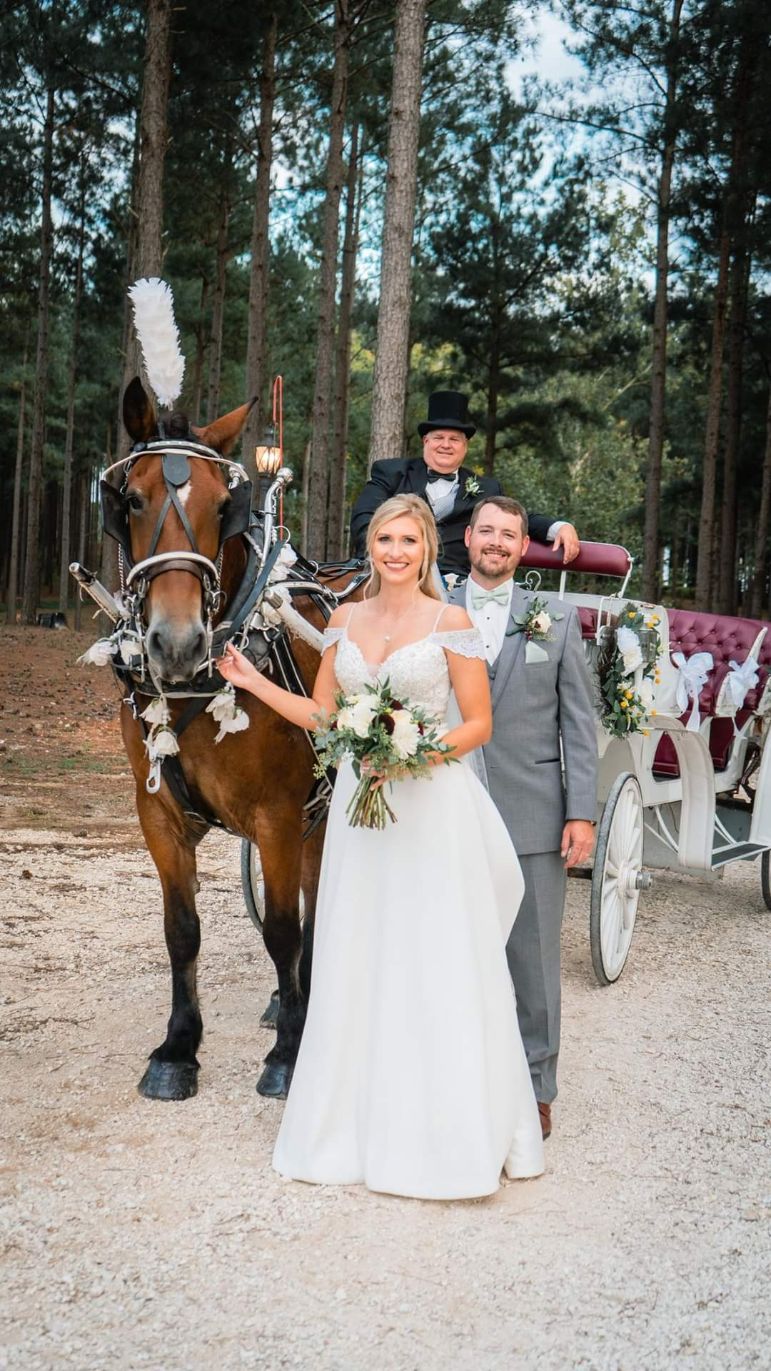 Scenic locations…with onsite lodging are even better.
A location that is forested makes for a gorgeous, natural, and intimate Tennessee elopement destination. Even better if there is lodging onsite or nearby. You don't have to go all the way to the Smoky Mountains or search for Gatlinburg elopement packages to find that!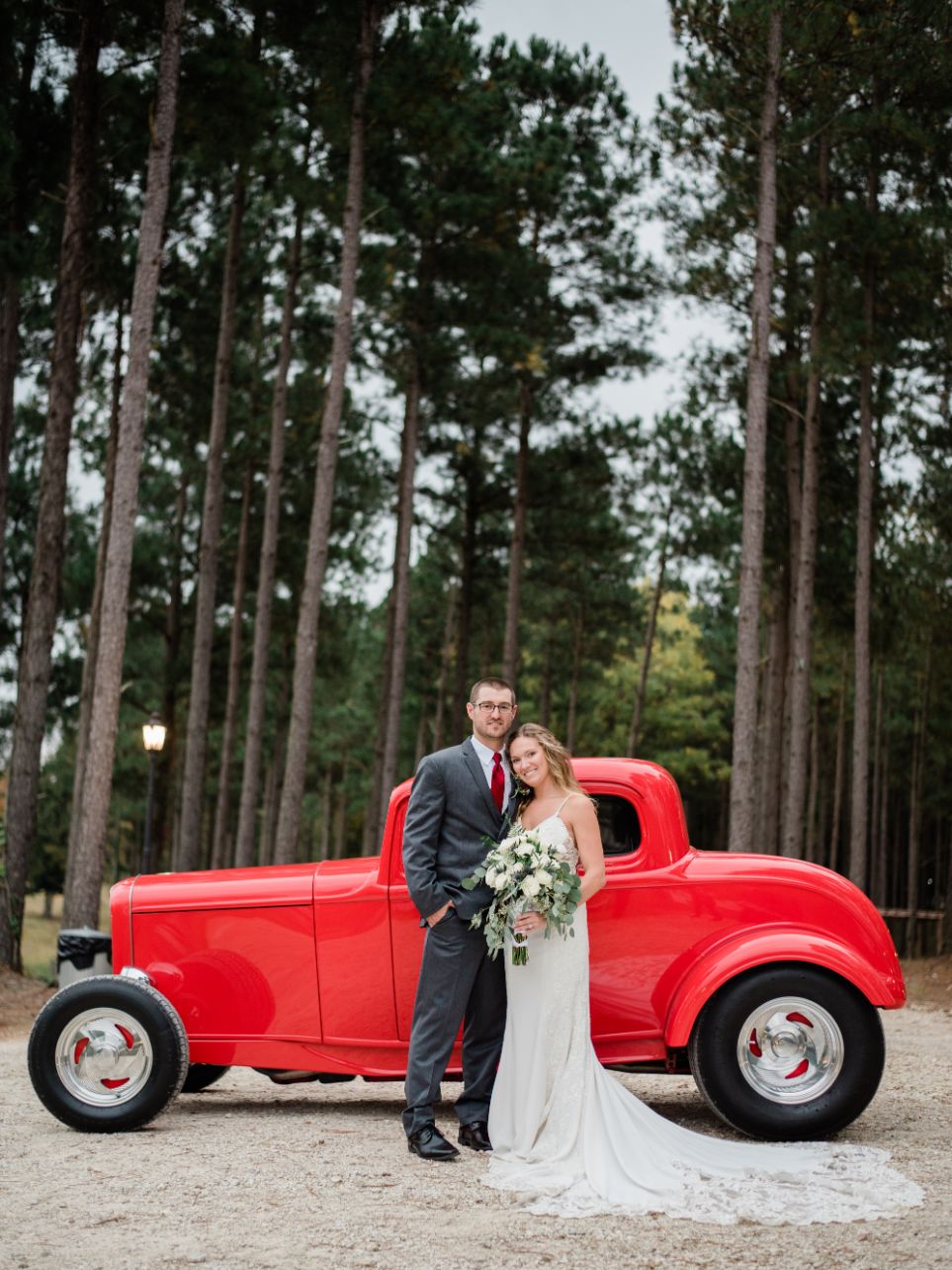 Sandy Creek Farms in West Tennessee offers micro wedding packages and has 430+ private acres of manicured forests, gardens, a private island on a private lake, and lodging options!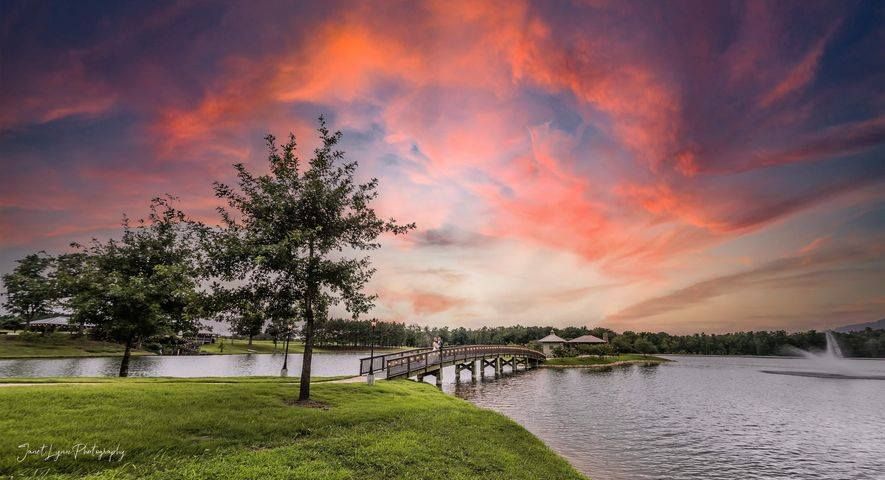 What about timing?
Most weddings take place before 5 pm, but honestly, there is no hard and fast rule about this.   Most people like to get married when the sun is up, but you might feel like doing it in the evening when there isn't much light (like when you're in a park at night).
Or perhaps your partner likes to run in the morning, so you want to do it then because that's when they'll be most awake ;) Also, keep in mind that if you're outside, you'll probably want to start earlier than later because if it's dark earlier, it will also be cold sooner.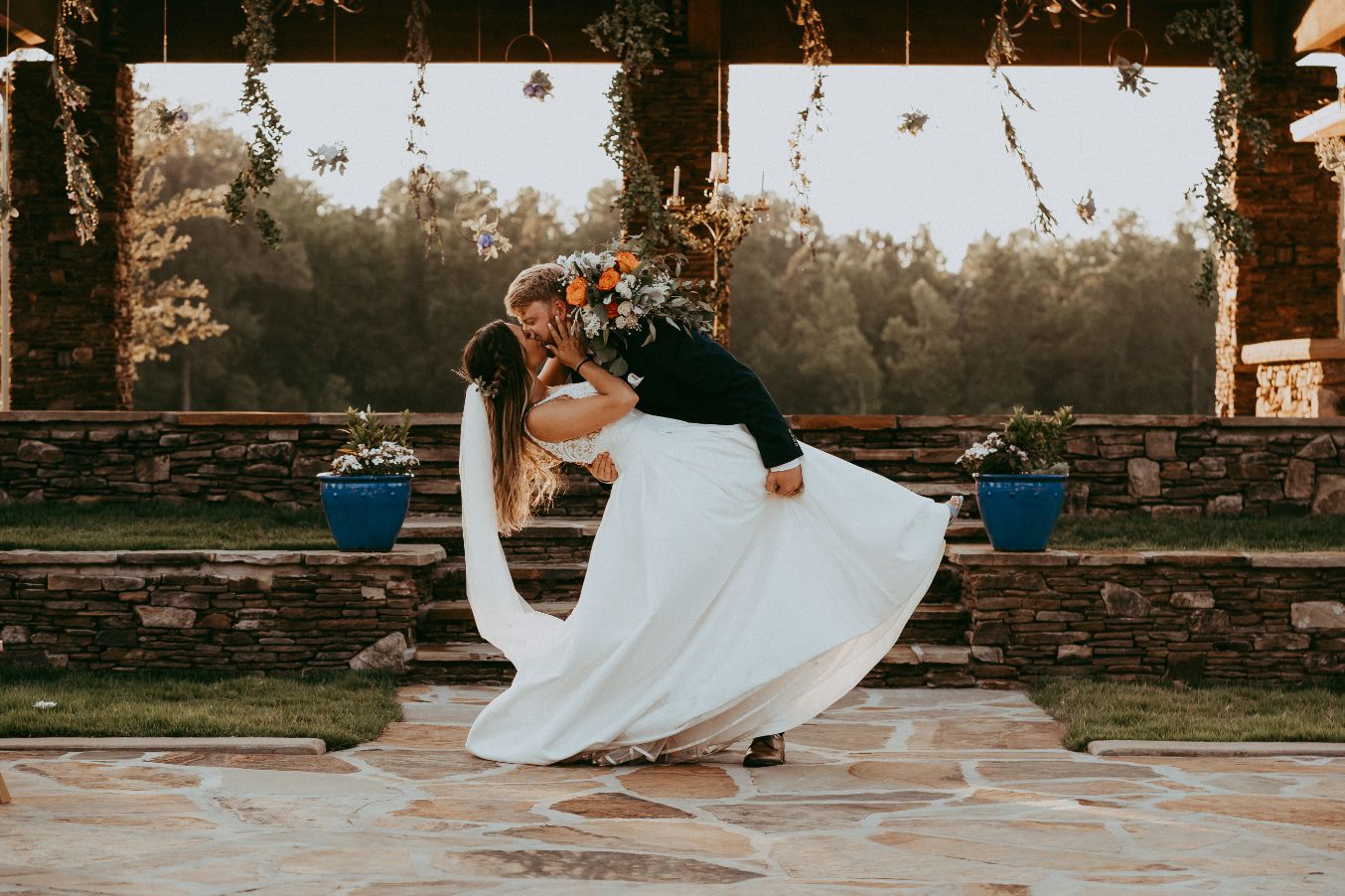 How should I dress?
There isn't an official dress code for elopements; it's your day, after all :) So it's really up to your preference! You may want the gorgeous, floor-length dress or opt for something more casual. The best way to dress for an elopement is a way that makes you feel comfortable and beautiful and makes for great photos to look back on! The same goes for your partner.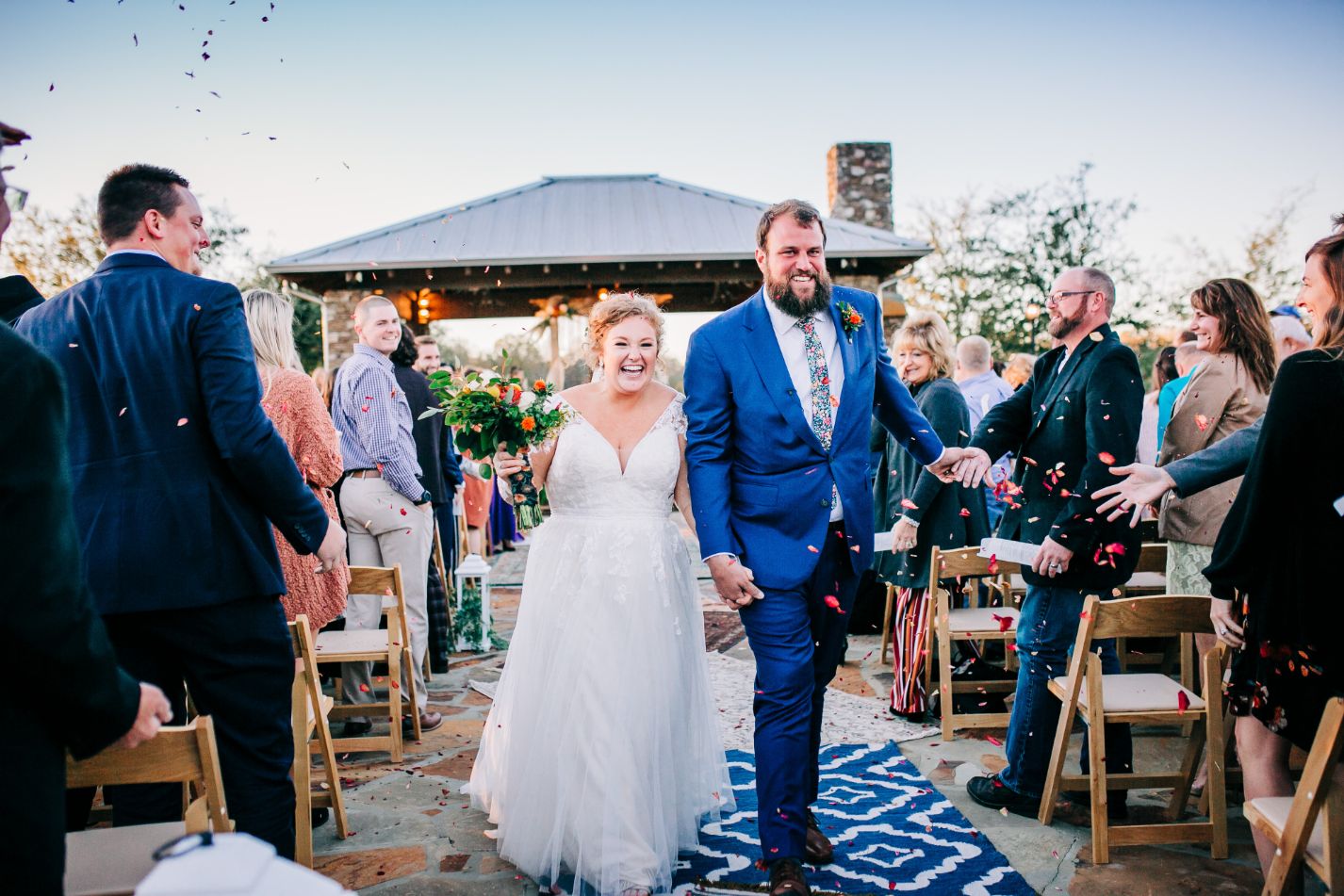 You could even buy a used wedding dress if you want to be more eco-friendly or support upcycling.
There are lots of websites where people sell their wedding clothes after they're done with them. This is a great way to get something that was custom-made for a smaller price tag. Etsy is a great place to start!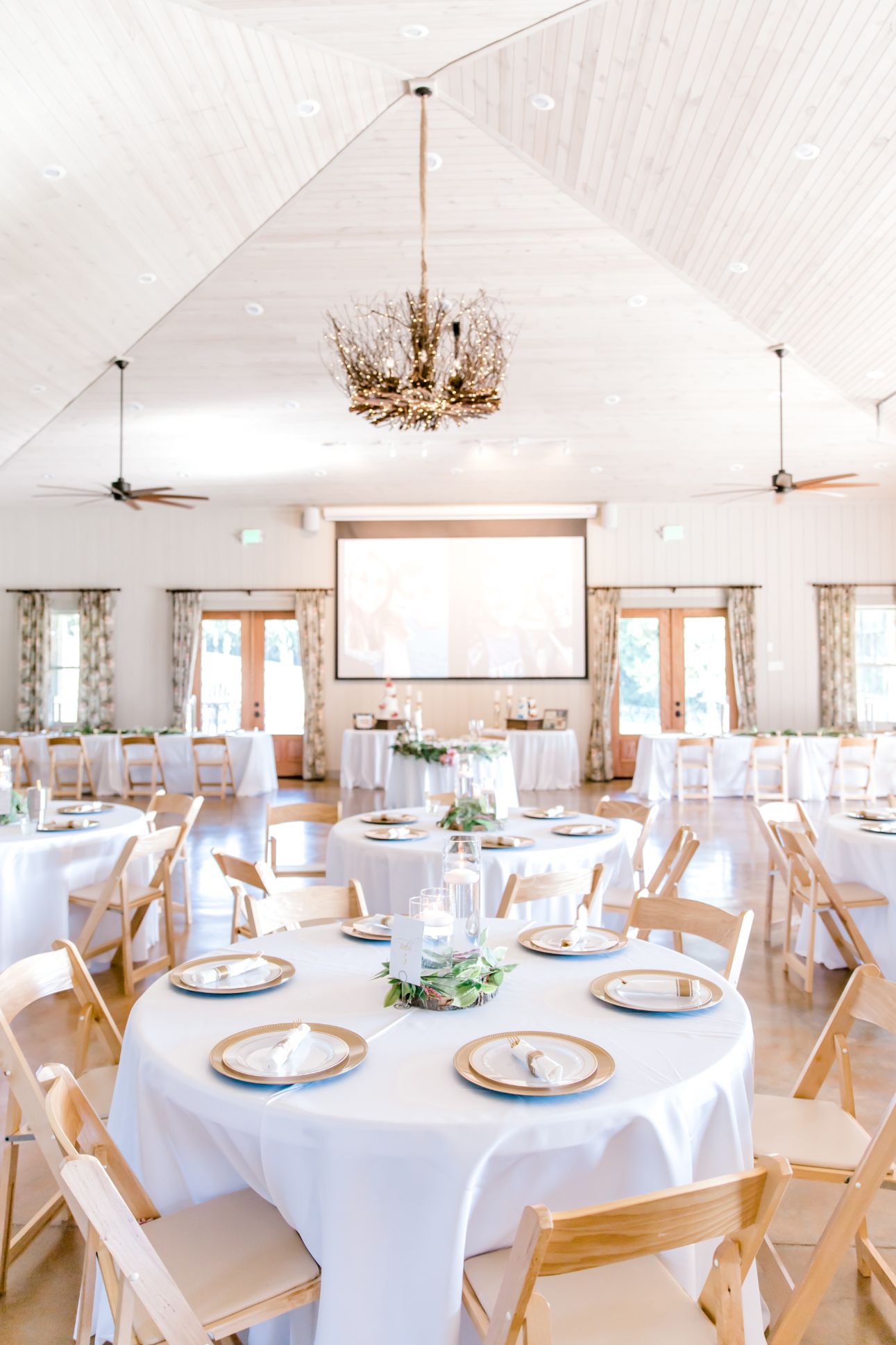 What about food?
Unless you're just doing a ceremony and a cake cutting, you'll want to plan for catering! Here are some options that will help make your elopement feel special:
A plated dinner with a menu selection
Hors D'oeuvres at cocktail hour
Hiring a caterer will alleviate a lot of stress for you, so think about this during your wedding planning process. You may think it would save time or money to DIY or hire a friend, but this will probably end up being stressful and not memorable.
A plated dinner is a beautiful and formal way to spoil your guests. Hors D'oeuvres at cocktail hour is more casual.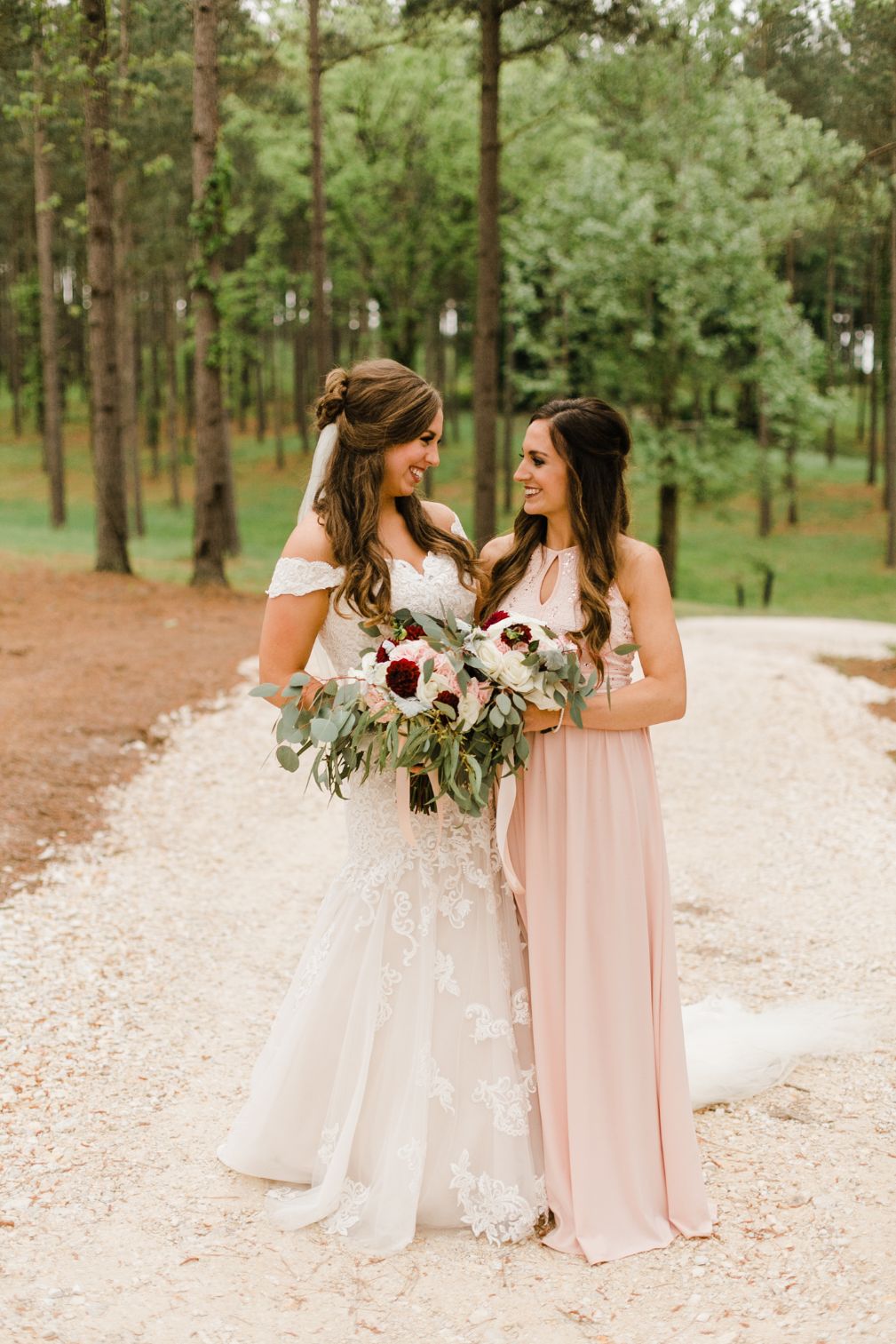 Floral arrangements
Tennessee florists are some of the best florists in the country and offer a wide range of floral arrangement options that you should definitely look into for your elopement. Some elopements can even take place in our orangerie for a truly heavenly experience. When choosing your own bridal bouquet, think about what vibe you want to go for: rustic, casual, elegant, or choose flowers that have a special meaning to you.
P.S. Sandy Creek Farms has an onsite orangerie that is great for photo opportunities!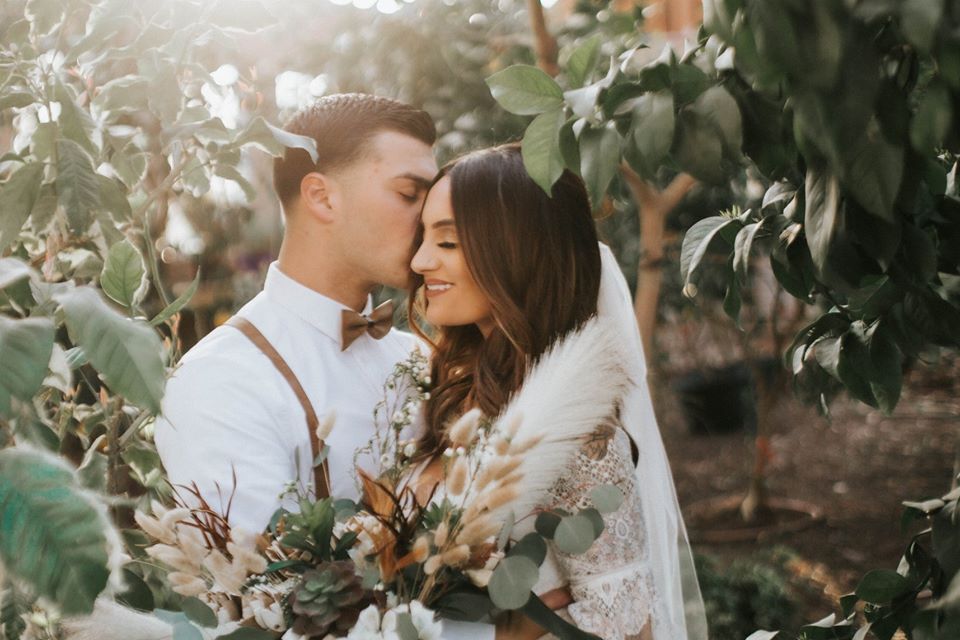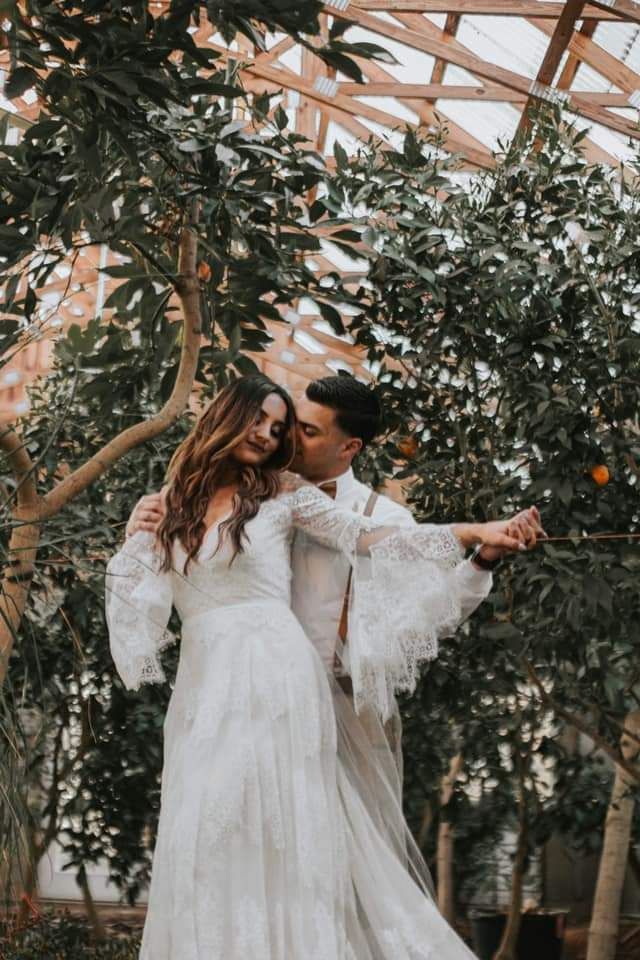 What about decor?
Your elopement can have minimal decor if you choose an outdoor wedding. This is because the great outdoors is the best decor of all! A gorgeous forest is the best decor. If you want something simple, you may consider dressing up your ceremony arch and chairs.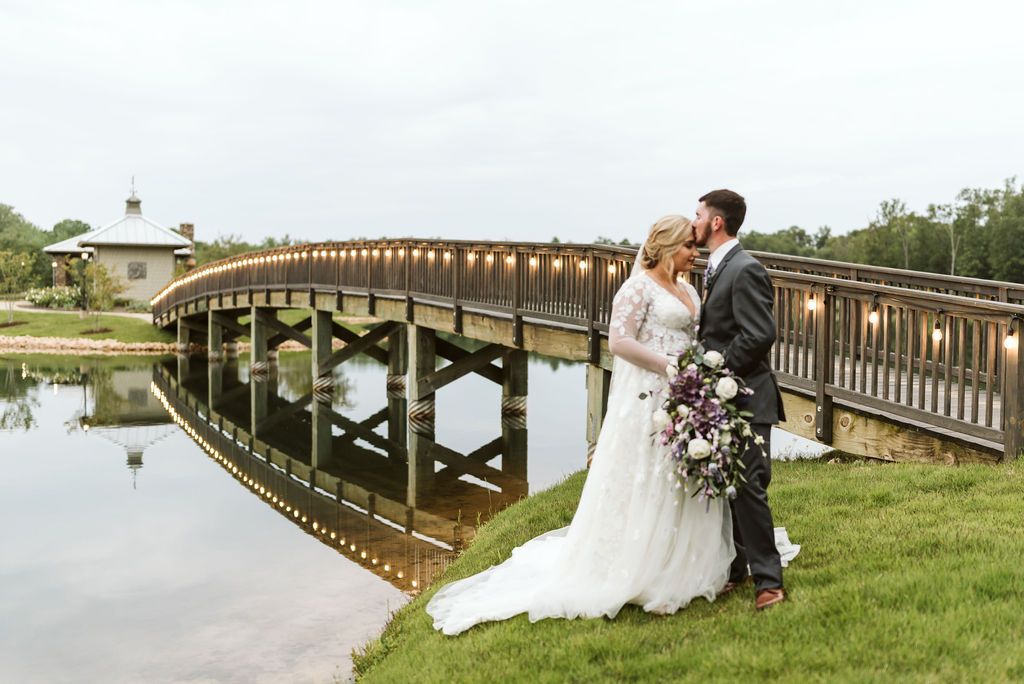 And don't forget to get your Tennessee marriage license!
It's pretty easy and inexpensive to get a marriage license from the County Clerk. You'll even get a discount if you do a premarital preparation course! A premarital course is a great way to start your marriage off right, regardless. You'll need to bring in your birth certificate and some money.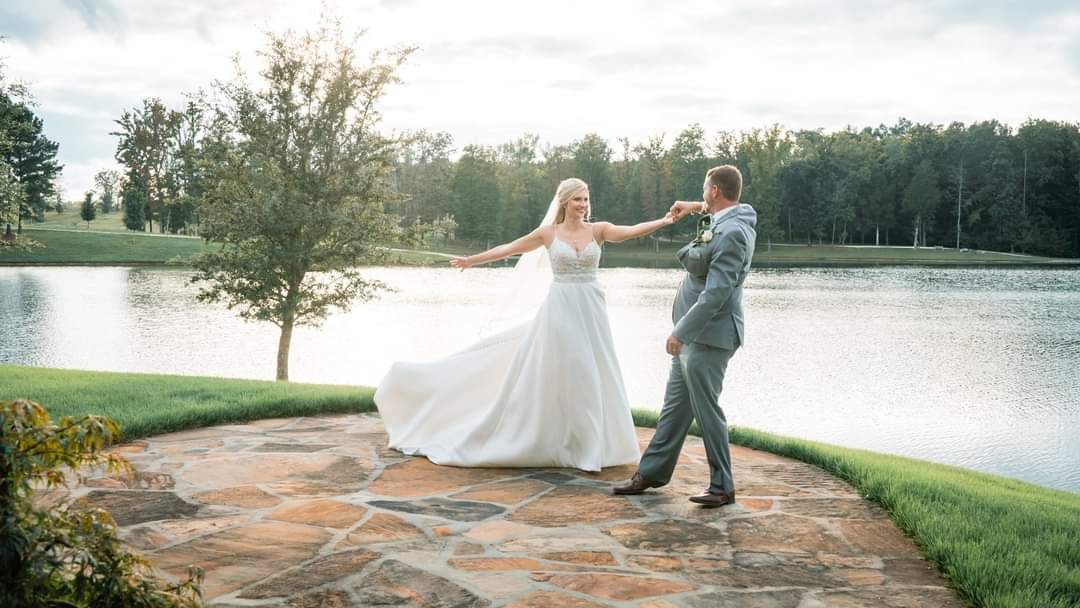 What is the most important when planning a wedding?
First and foremost, don't forget to make your day about YOU and your partner. Everything else can be planned around it. Wedding planners love to talk about your 'Big Day', but don't forget that the Big Day isn't about them! Work with a wedding planner that helps you bring your vision to life. It's about you and your partner and making it a day that represents both of you and finding the perfect location.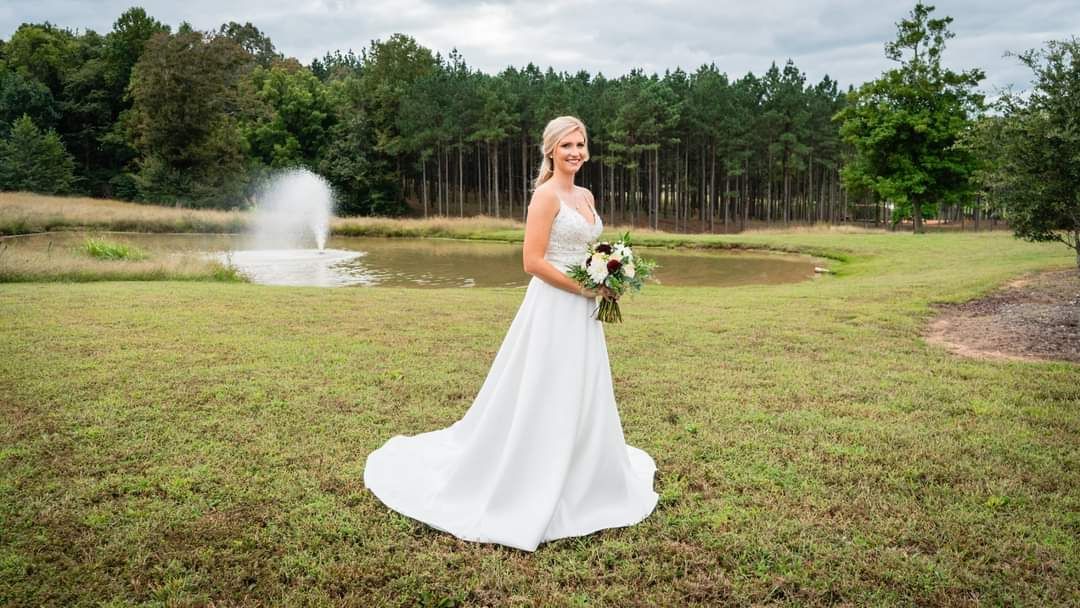 Other than that, enjoy every part of planning an elopement.
It's not every day that two people can run off into the sunset together! Make this romantic journey about both of you and make memories for years to come.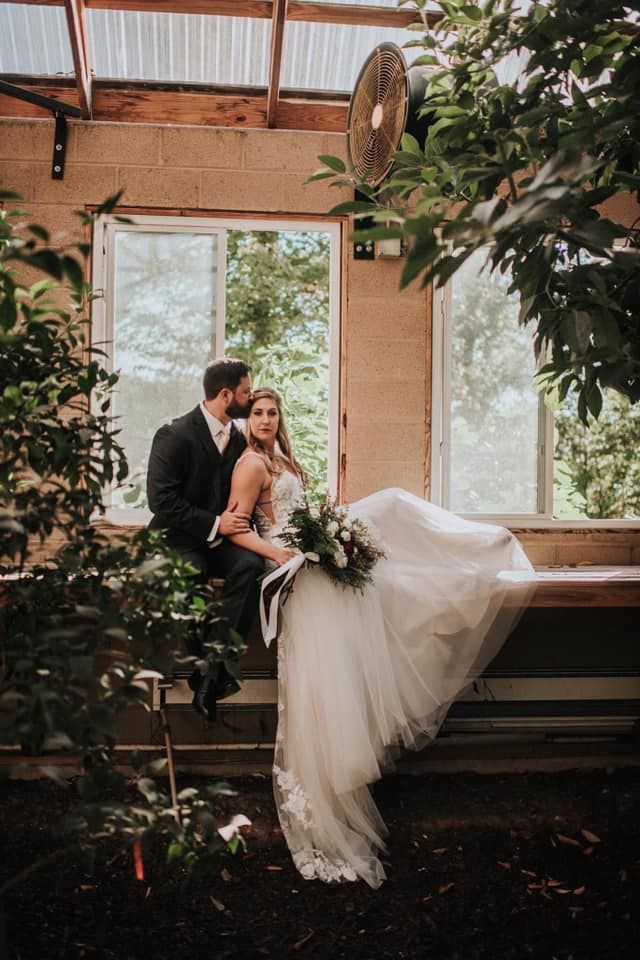 Are there any specific destinations that are popular with elopements?
In Tennessee, the most popular destination for elopements is Nashville! In Nashville, you can elope in a wedding chapel. You can also have a Smoky Mountain elopement or Pigeon Forge/Gatlinburg wedding. Gatlinburg elopements do have the "perfect backdrop," but you'll have to deal with tons of traffic, tourists, and it's hard to find any place that isn't a total tourist trap.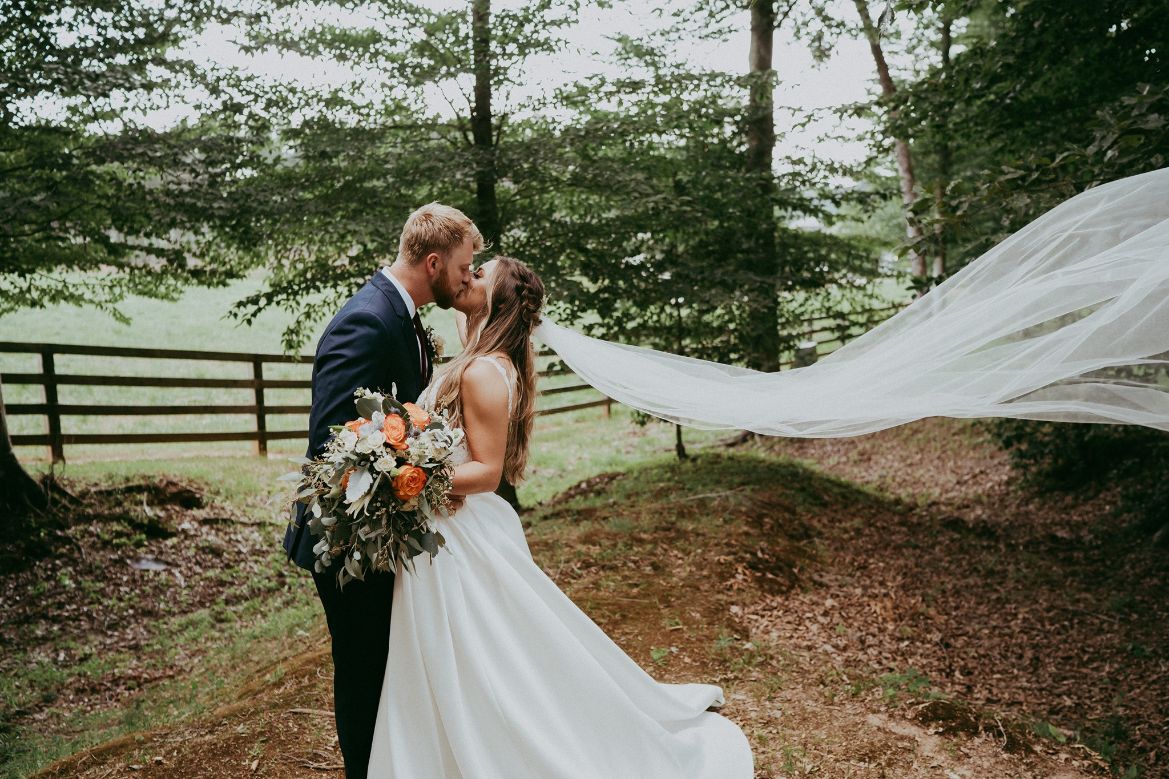 If you want to elope in Tennessee, we recommend taking a virtual tour of Sandy Creek Farms.
It's the perfect mix of rustic charm, southern elegance, a cabin wedding, private island on a private lake, and the perfect elopement destination to have a commitment ceremony or a small wedding.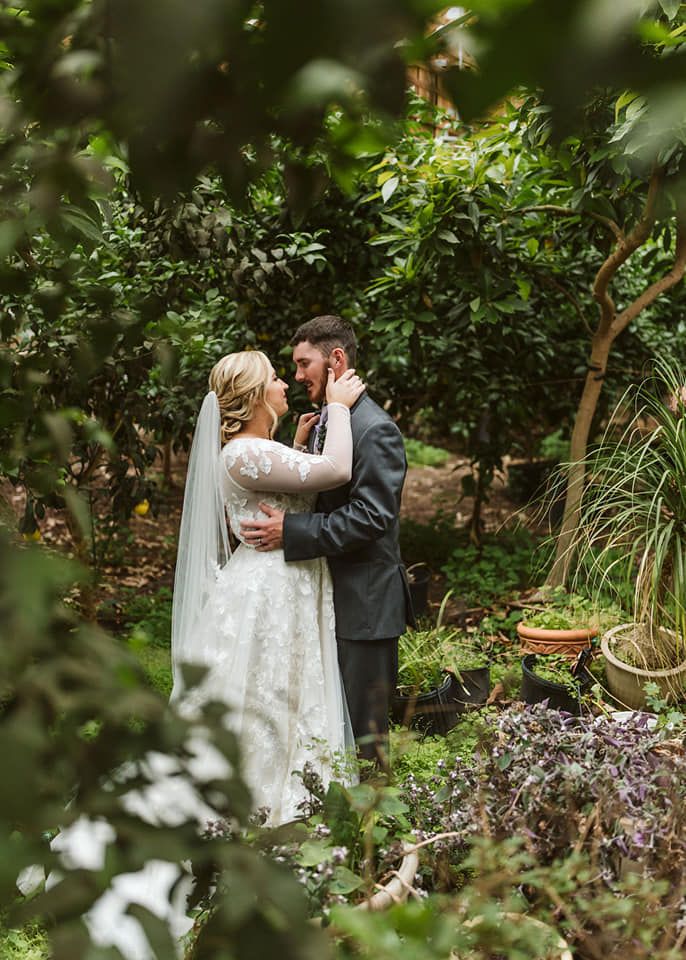 What are the benefits of having an elopement in Tennessee?
There are several benefits to getting married in TN. First, there's no waiting period. You can get married immediately after applying for your license. Plus, with most elopement packages, you'll even get a professional photographer to take pictures of your special day. Many private venues offer packages for "just you" meaning the two of you.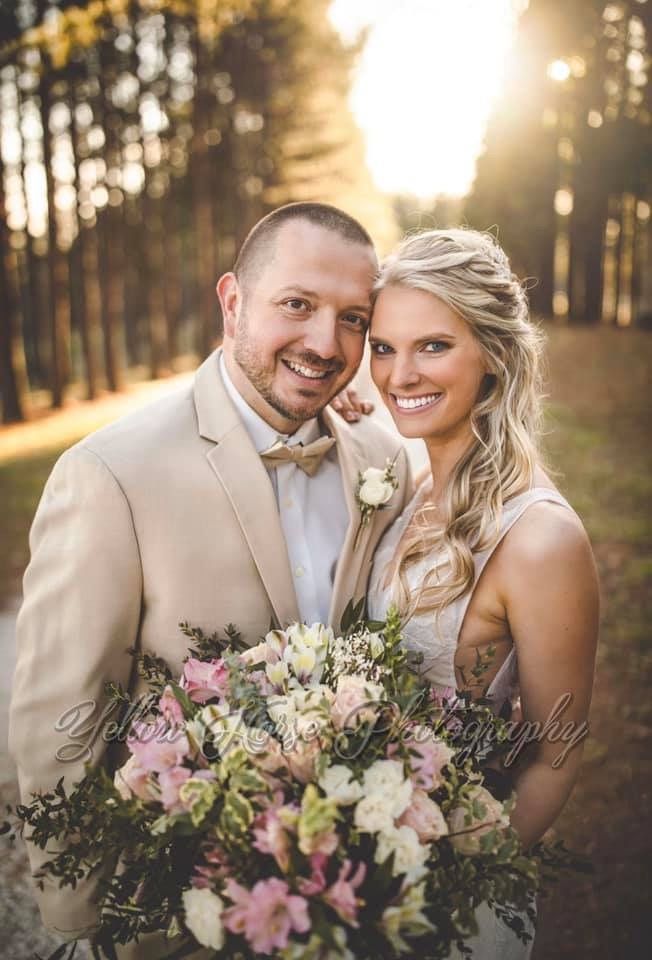 You might also take advantage of the natural beauty of Tennessee, taking photos in the Appalachian Mountains, Cherokee National Forest, Fall Creek, Roan Mountain, Watauga Lake, Blue Ridge, Ocoee River, or any of the rolling hills in the region.
We particularly love fall foliage elopement photos…there's no better way to signify the changing times and new start in your life :)
##What do I need for my elopement in Tennessee?
When it comes to planning an elopement in TN, what you need will depend on the specific location and what TN elopement packages they offer, if any. However, you will likely need a marriage license, and some TN elopement packages require an additional fee for things like cake, flowers, decorations, etc.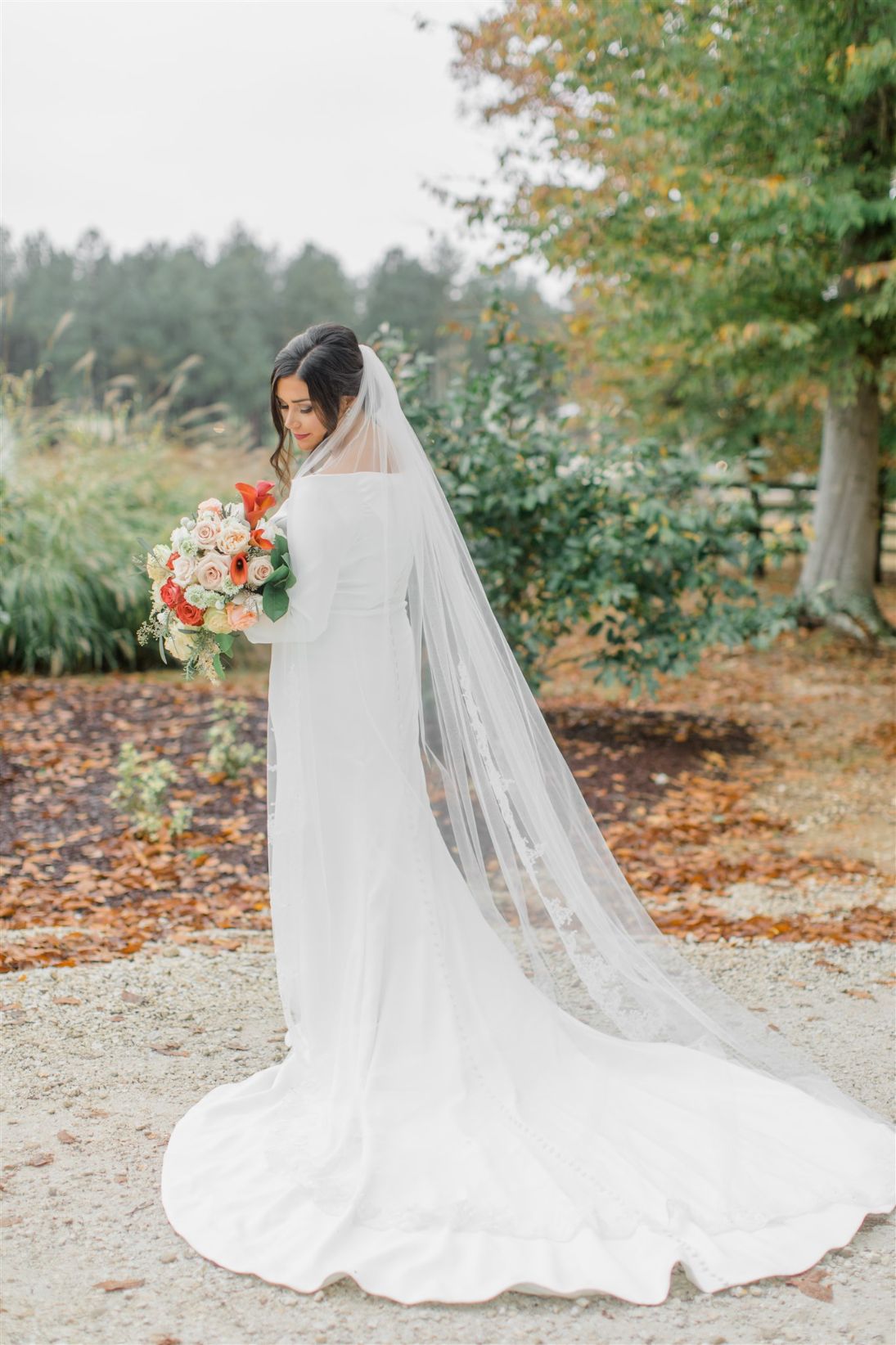 Where can I get elopement help in TN?
You can search around for some of the best Tennessee wedding planners to help with your elopement package. It can be a great way to get a lot of unique and beautiful pictures out of the day, while also saving time and money!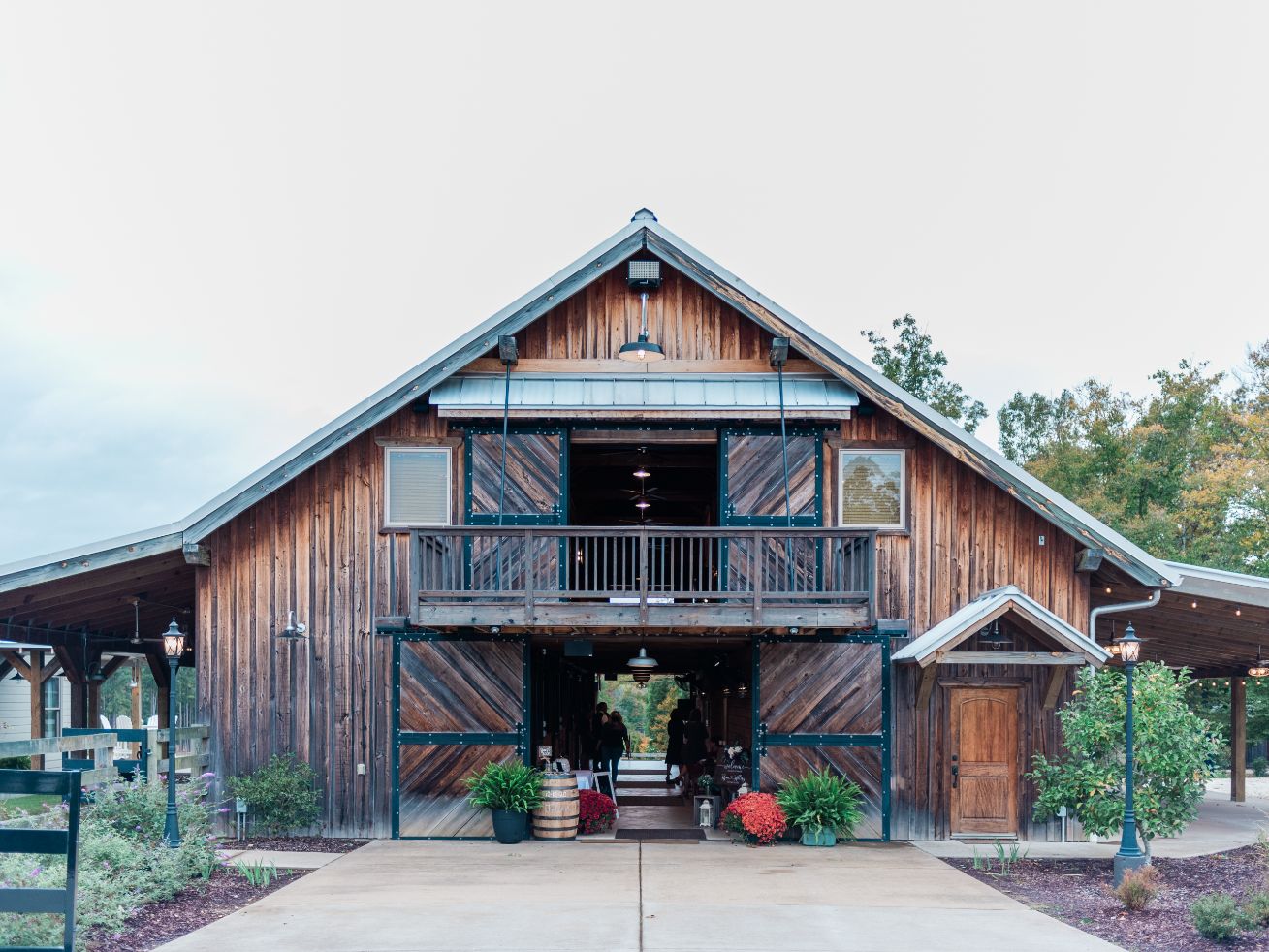 Why is the Great Smoky Mountains National Park not a good place for my elopement?
It's very crowded and filled with tourists, which can detract from your special day.
However, there are many wonderful places in TN that are perfect for elopements. Tennessee is one of our most popular states! If you're interested in having an elopement in the USA, it might be the right choice for you!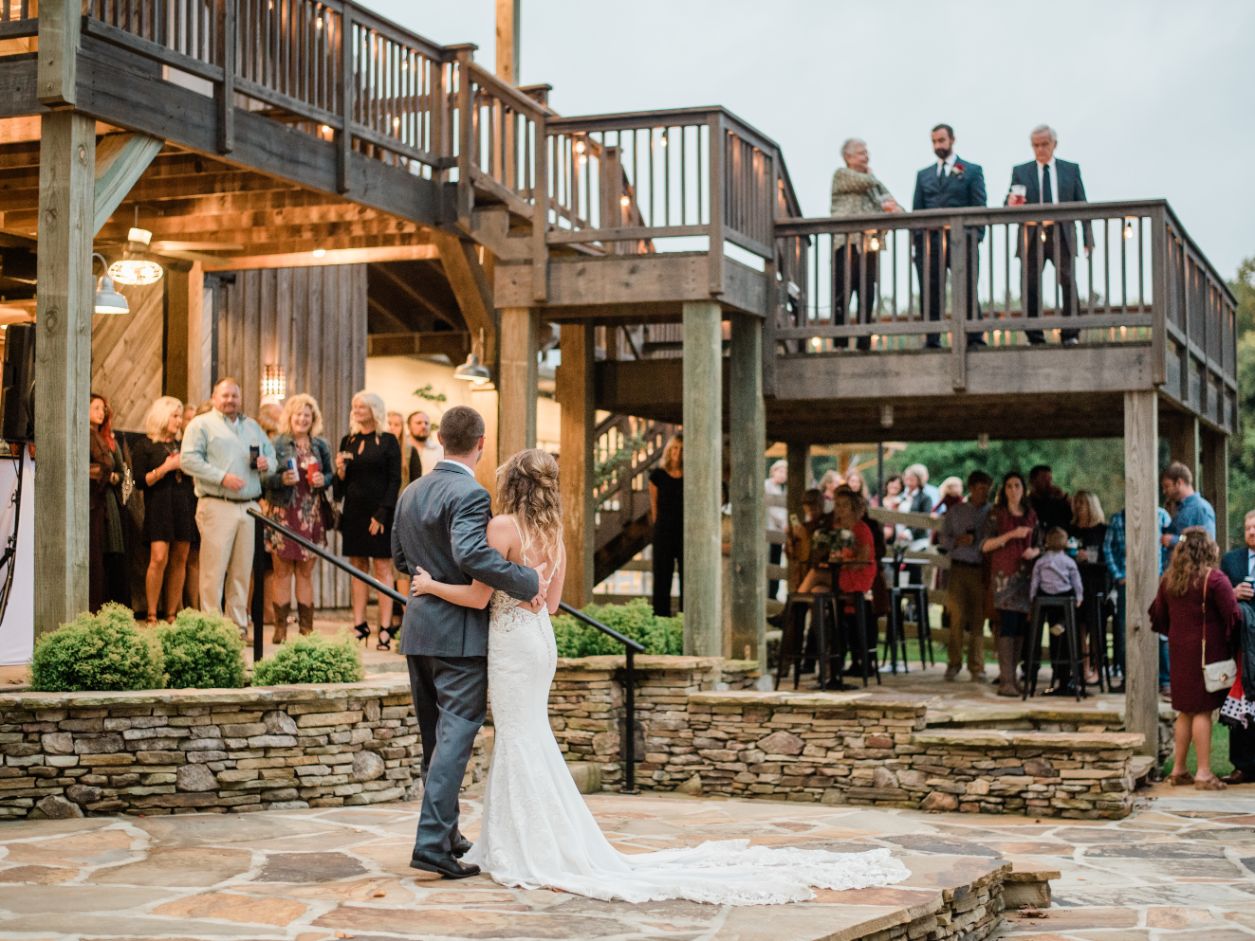 Is an elopement the same as a small wedding?
Yes. Small weddings are known as elopements and are now used interchangeably.
What is included in a small wedding package?
Typically, your venue, food, ceremony, photographer, cake cutting, and some rental decor. But not all packages are created equally!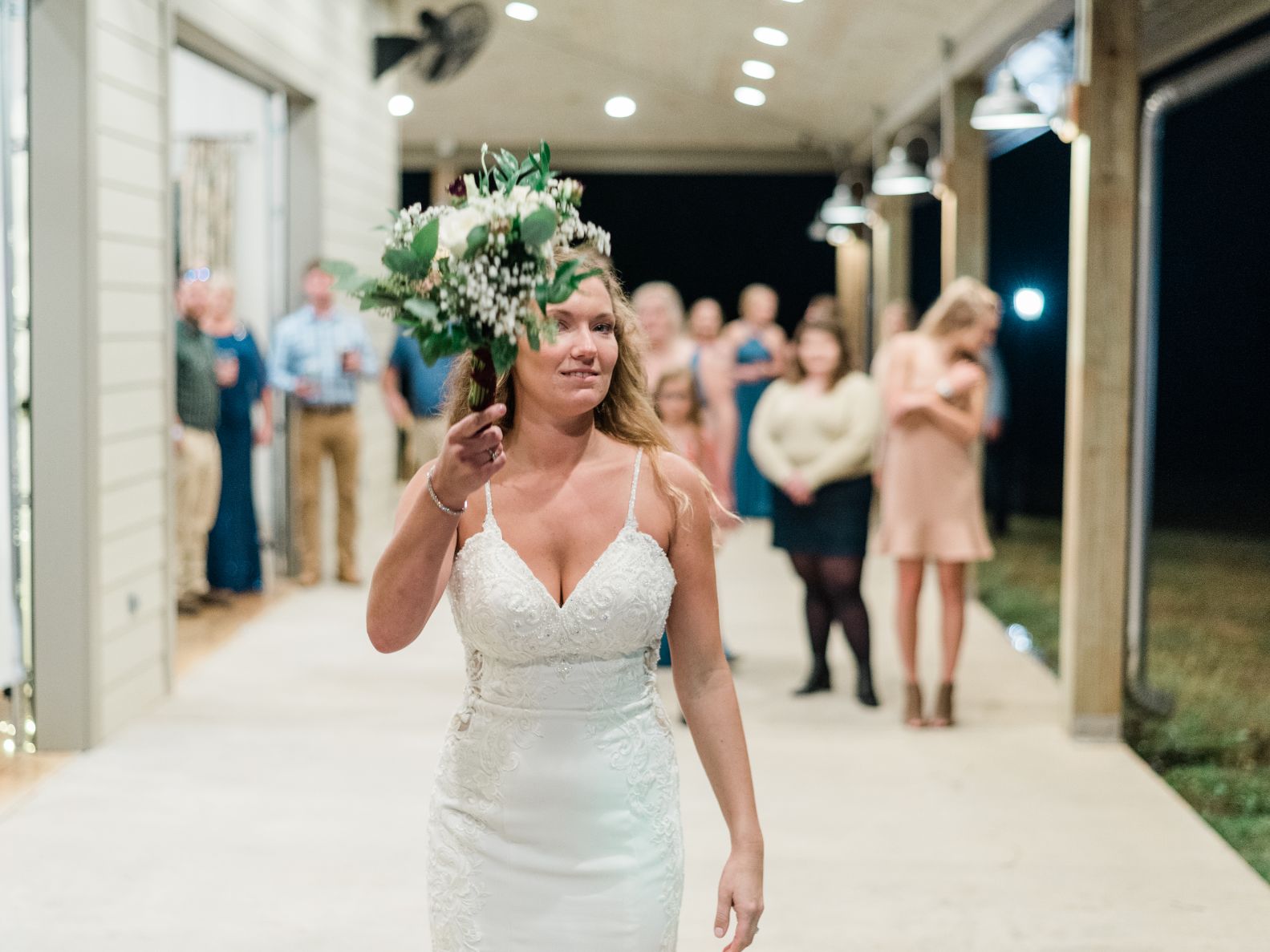 So there you have it – our top tips for planning an elopement that should help you feel better!
Just remember that this day isn't about impressing other people or having a grand ceremony.    It's about celebrating the love between two people and everyone else might as well be invisible.  So make decisions based on what makes sense for you, wear clothes that make you feel beautiful, and do whatever feels natural.
Just make sure to send out invitations ahead of time so people can make arrangements to be there ;)