We've gathered ideas of what to say or write on the "Reasons Why I Love You" cards.
Here you'll find the best ideas for the "100 reasons why I love you" cards.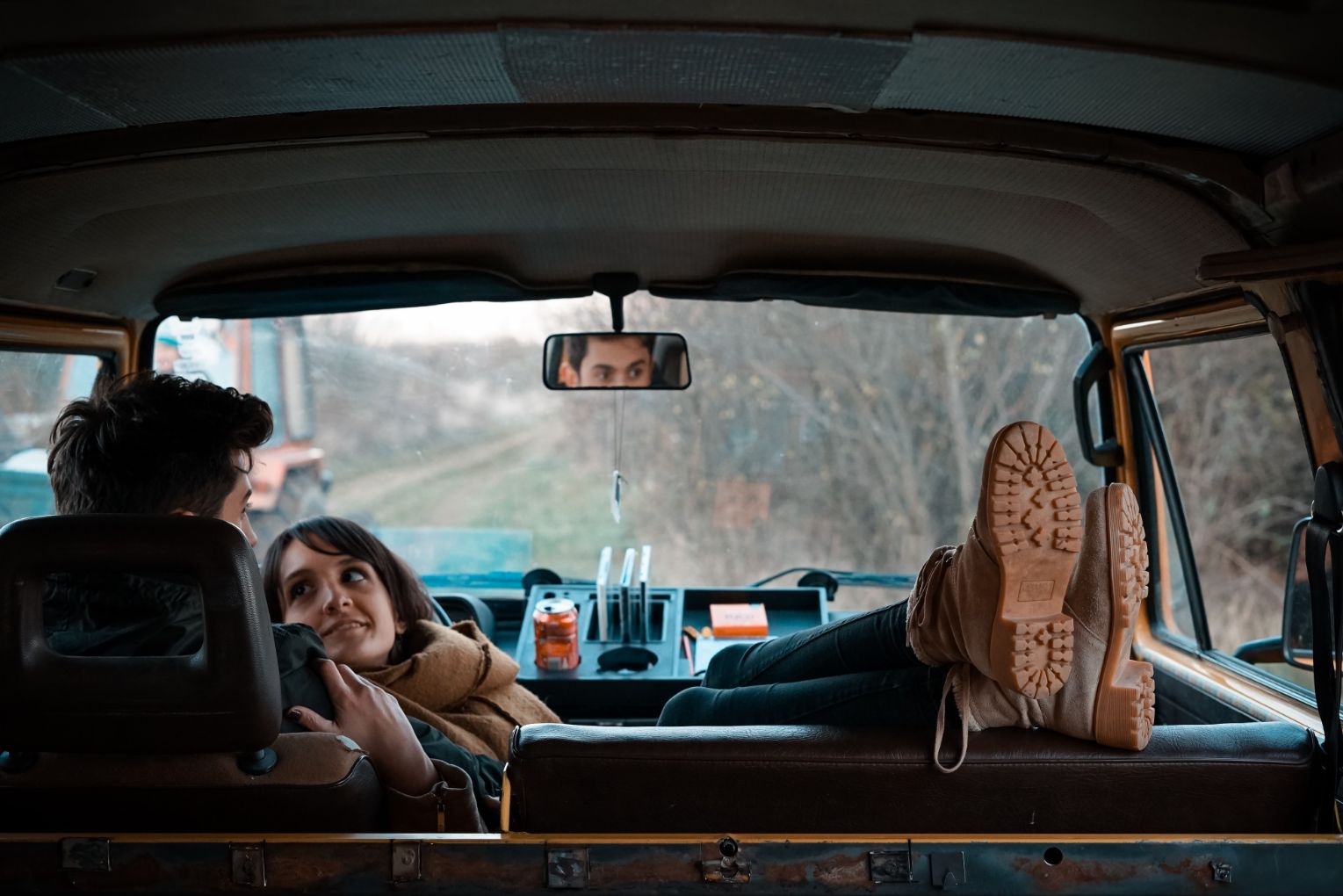 You may love your partner, but sometimes it's hard to write out or say the "reasons why I love you." Maybe you are shy, nervous, or just not the best with words!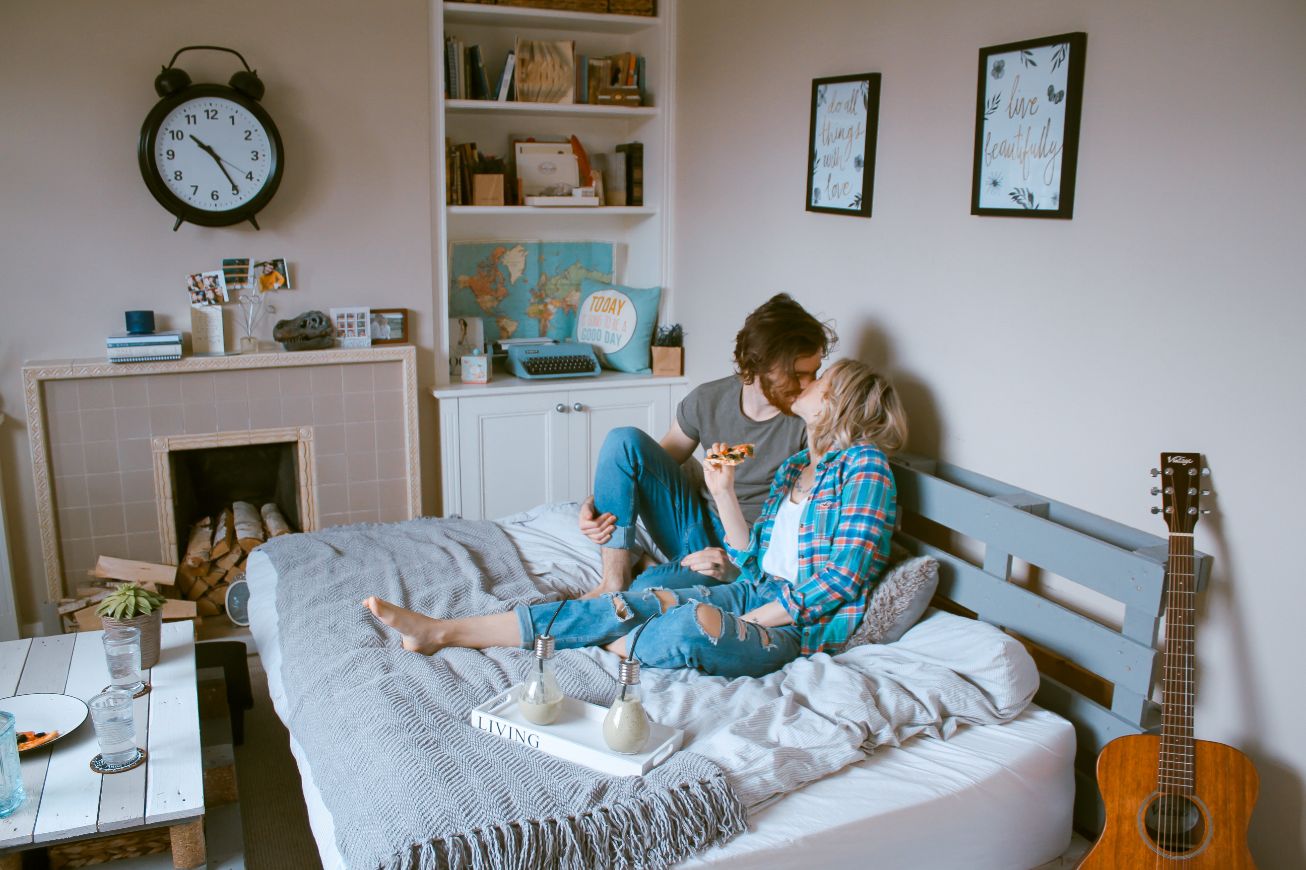 Whatever your situation, we want to help you with a HUGE list of "reasons why I love you" so that you can make your partner feel special, and like the only person in the world in that moment!
You can change them however you want to make them even better and more personal.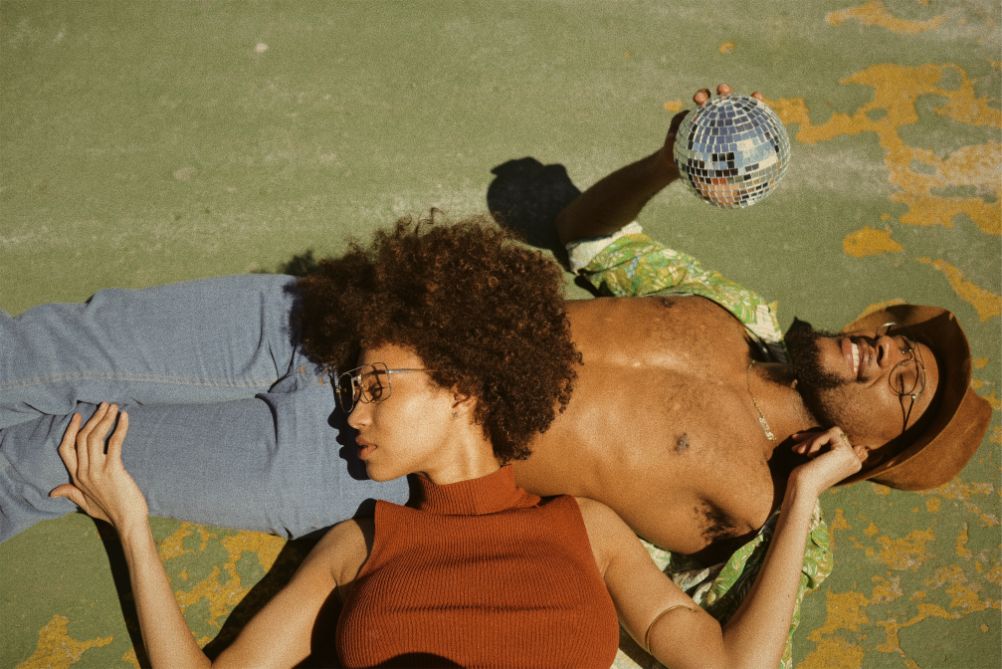 1. I love you because you never say no when I want to cuddle in bed.
2. I love you because your hugs make me feel like the luckiest person alive.
3. I love you because your kisses set my heart on fire and put my mind at ease all at once.
4. All my memories shared with you wouldn't have the same meaning if you weren't a part of it.
5. I love you because there is only one thing that can ever truly capture me: You!
6. I love you because of your caring personality which always knows what to do or say when it comes to consoling me during a bad day or even not-so-good life moments.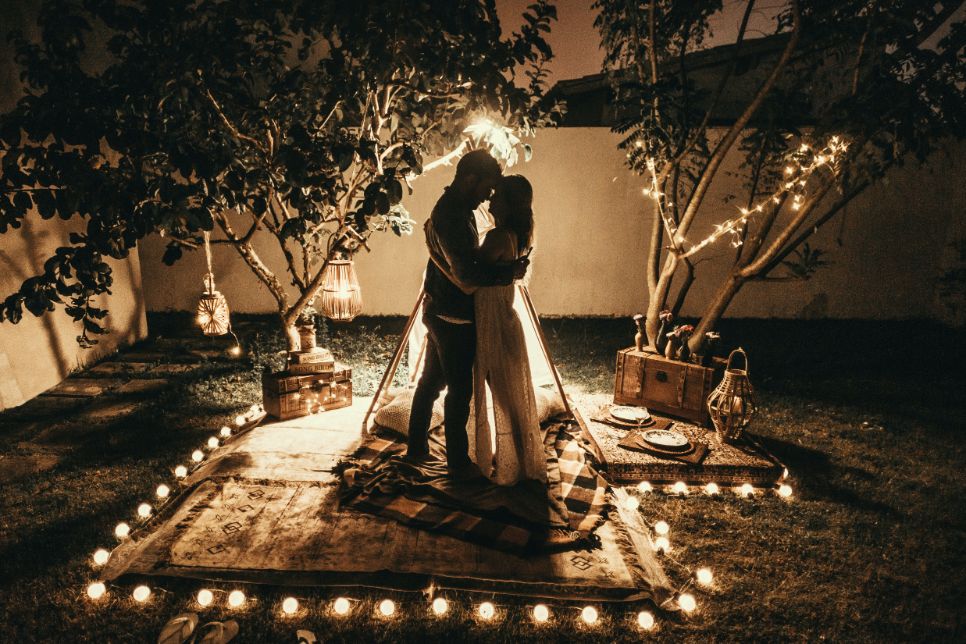 7. I love you because of your ability to always put a smile on my face even when I'm feeling blue.
8. I love you because your eyes are so mesmerizing that they can sell me anything, anytime, anywhere.
9. I love you because of the simple reminder of looking at the sky and seeing how bright, big, vast yet serene it is. It makes me realize how small I am in this world but also that there is someone who loves me dearly. You!
10. I love you because of your personality which reminds me to be carefree and playful at times especially when life gets too serious all the time.
11. I love you because of your ability to give the best hugs ever. No one can ever hug better than you.
12. I love you because of your amazing sense of humor that always gives me a good reason to laugh even during the most stressful, hard, and difficult times. It makes life joyful and fun.
13. I love you because no matter what we talk about — be it our future together or our dreams — we always find common ground and share the same beliefs and opinions on things.
14. I love you because even though we do fight from time to time but we always make up and forgive each other quickly and easily.
15. We never hold grudges against one another for too long which is why I know that we're meant for each other!
16. I love how your shyness can sometimes melt my heart as if I just witnessed a scene in a romantic movie after watching too many episodes of our favorite romantic series.
17. I love how we always find the time to travel and discover new places together, even if it's just for one day. I love your adventurous spirit!
18. I love you because you make me feel like I can do anything when you stand by my side.
19. With you here, I know that no challenge is impossible to overcome; every single obstacle seems surmountable and more manageable than ever before!
20. I am always thankful for the fact that not only can we talk about anything under the sun but also that we share the same opinions on most things which makes us understand each other better all the time.
21. I love the way you kiss me because it feels like you want to be one with me.
22. I love your gentle caress which comforts and soothes me every time I'm having a bad day or feeling stressed out about the most trivial things that are never worth stressing over in life.
23. I love how both of us always try our best not only for ourselves but also for each other.
24. I appreciate your concern, care, and love especially during the times when I need them the most.
25. You're my everything, you know that? That's why I cherish every moment spent with you!
26. Your good night texts make my day complete even before I sleep.
27. You brighten my day so much so that the sun seems dim in comparison to your shine.
28. I love how our hearts beat as one, just like how we are meant for each other and destined to be together forever.
29. We push each other to become better versions of ourselves every day. At the same time, we can enjoy some #NetflixandChill time :)
30. When we're out, you make me feel like the only person in the room, even in a noisy crowd.
31. You have such a beautiful smile that lights up my day.
32. You make me want to be a better person, for myself, and for us.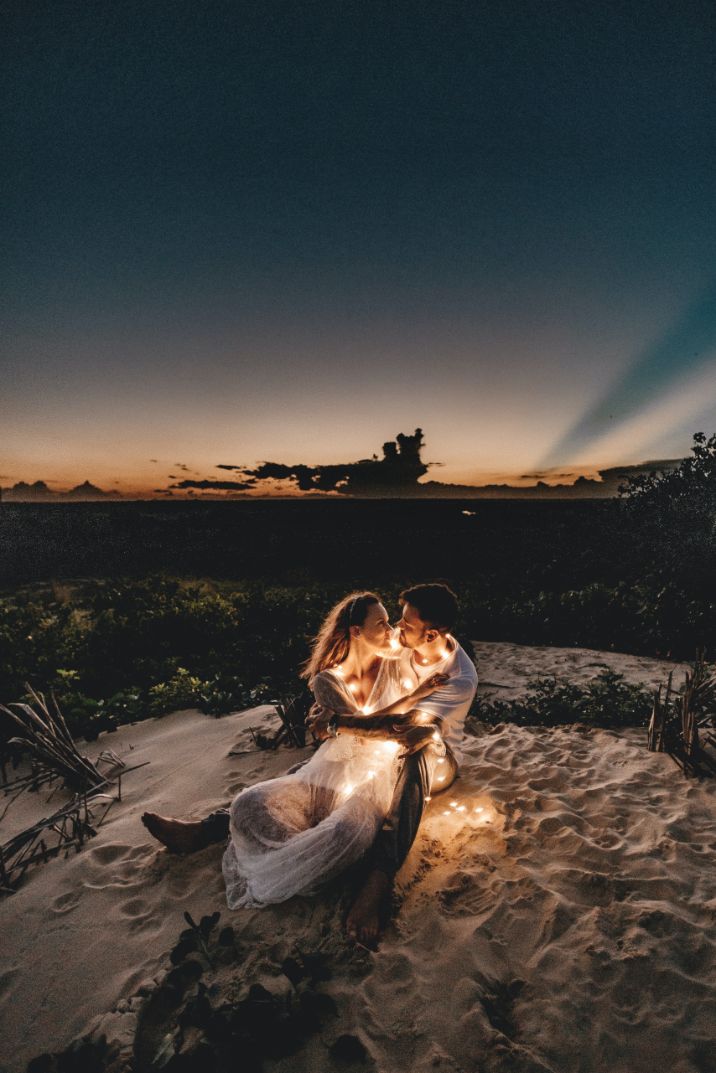 33. You're the only person that can calm me when I feel anxious or scared.
34. You still love me even when I make the most awkward facial expressions.
35. Your gentle and calming voice reassure me that I can get through anything.
36. When I'm scared, you have exactly the right words to help me persevere.
37. We've learned so many honest life lessons together and I hope we always learn together.
38. You help me see negative things differently, in a positive light, and it helps my mental health.
39. I feel completely cherished when I am in your presence.
40. You know exactly what to say to put a big goofy smile on my face.
41. Your voice sounds like a calming presence, and I know you are my life partner.
42. We have so many priceless memories together. We've built an incredible life and you're my best friend.
43. You hold the car door open for me even though I think that is so old school!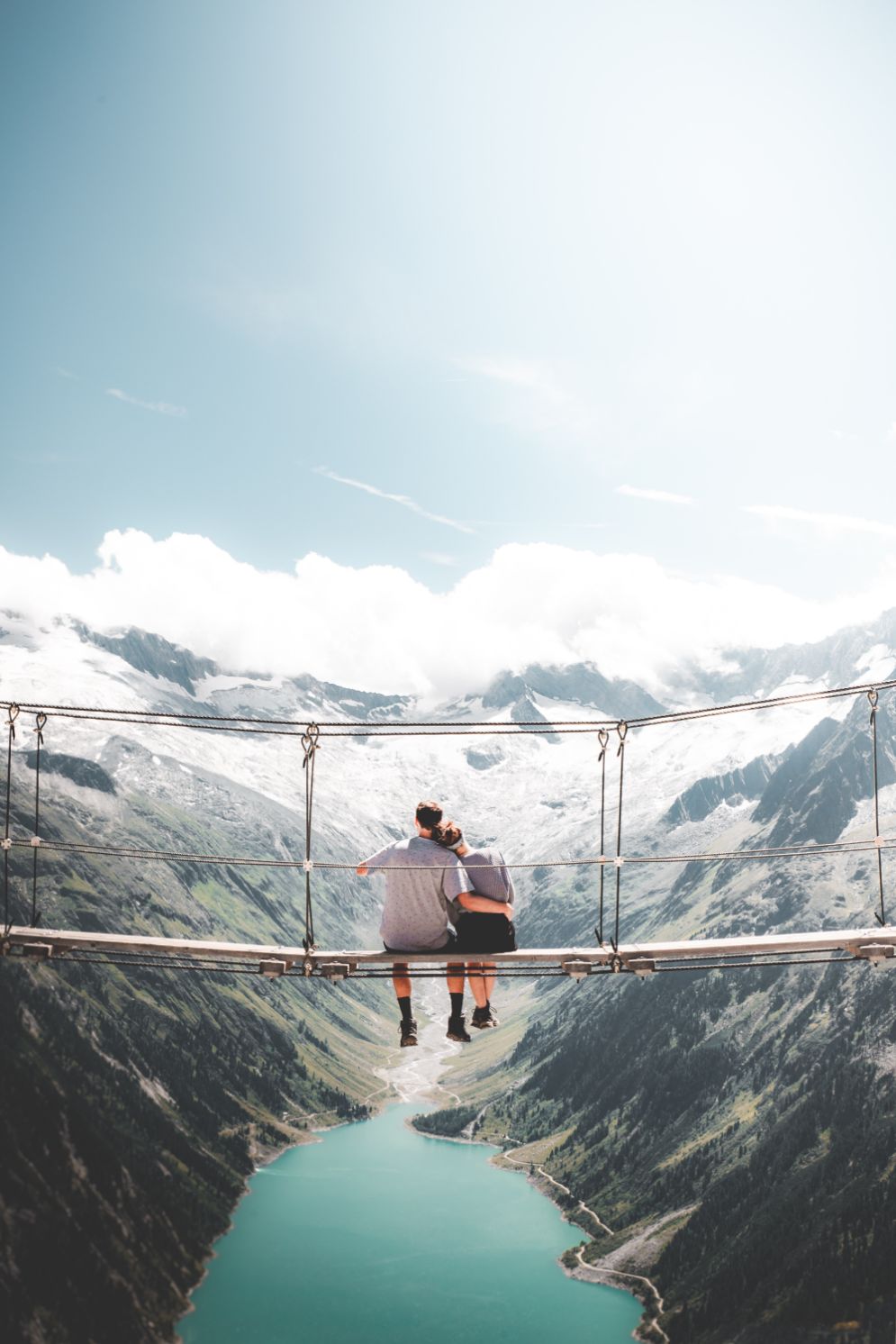 44. I feel like the happiest person when I am with you.
45. You are my whole world and have an innate ability to captivate me.
46. I love that you are always saving funny memes to send to me!
47. You are not only my lover but also my soulmate and my best friend.
48. I miss you even when you're in the next room.
49. I'm the happiest person alive knowing that you are in love with me.
50. I feel peaceful and safe when you hold me.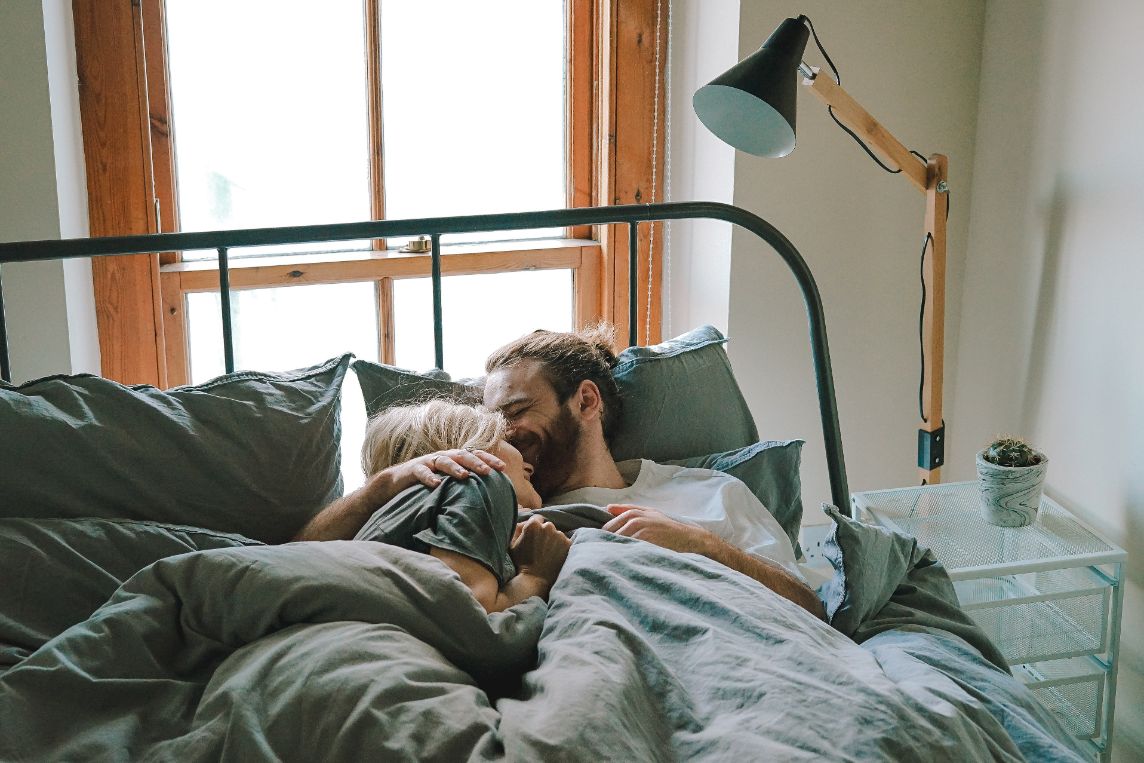 Are 50 reasons why I love you not enough? Here are more!
51. I can't imagine life without you, and sometimes you drive me so crazy I can't imagine how I live with you ;)
52. I spend hours thinking about you because you are my favorite person in the world.
53. Our bond is unbreakable, you're my very best friend (and also the cutest person ever).
54. I'm so glad we can navigate this crazy life together, just know that you are a loved person and my favorite person in the world to do this with.
55. Your smile makes my heart do backflips and melts all my sadness away.
56. You spend time talking to me, to make my fears melt and my eyes smile.
57. You are such a courageous person, your fearlessness is applaudable and also makes me laugh at how crazy you can be!
58. Every time you hold my hand, it feels like there's nothing else in this world but us. My heart skips a beat whenever you do.
59. The way your eyes light up every time you see me makes me feel like I'm the most beautiful woman alive. You sure know how to make me swoon hard!
60. I love everything about you; even those little things that nobody notices about you except me. I appreciate your love and care — especially on those days when we don't always see eye to eye with each other.
61. The way you kiss me is just so perfect and leaves me speechless! I can never get enough of our kisses, really.
62. You're my first and last thought of the day. Our thoughts are in sync most of the time which makes us understand each other better all the time.
63. I love how even after knowing each other for a long time, every moment spent together still feels like the very first time we met because it's as if there's nothing else but us in this world – no distractions at all!
64. The little things that you do are never forgotten by me. I remember every single one of them even years after!
65. I love how you can make my day with just a simple text message in the morning.
66. Your love makes everything better in life, even when it's not. You sure know how to cheer me up whenever I feel down or sad about something!
67. The way you hold my hand and look into my eyes elates my heart and soul like no other thing could, making me feel like I'm the happiest person alive!
68. You still give me butterflies even after all these years that we've spent together; especially when we're alone without any distractions around us.
69. I love to talk to you and get lost in your eyes. Hanging out with you is all that I ever want to do no matter what!
70. I love it when you look into my eyes and tell me how much you love me – it makes my heart flutter like crazy!
71. I will never get tired of hearing "are you okay?" from you because this means not only that you care about me but also that our relationship is strong enough to make us feel comfortable talking about anything under the sun.
72. I love how you always give me these cute hugs which makes me feel so loved and adored. I just can't get enough of your hugs and it gives me so much excitement!
73. You make every moment with you count, even the little things like reading books together, watching TV Series/movies, listening to music, or simply cuddling.
74. Your voice is very soothing to my ears; especially when we talk on the phone after a long time apart. It feels like I'm talking to an old friend who knows all about me without asking too many questions – the most comforting thing ever!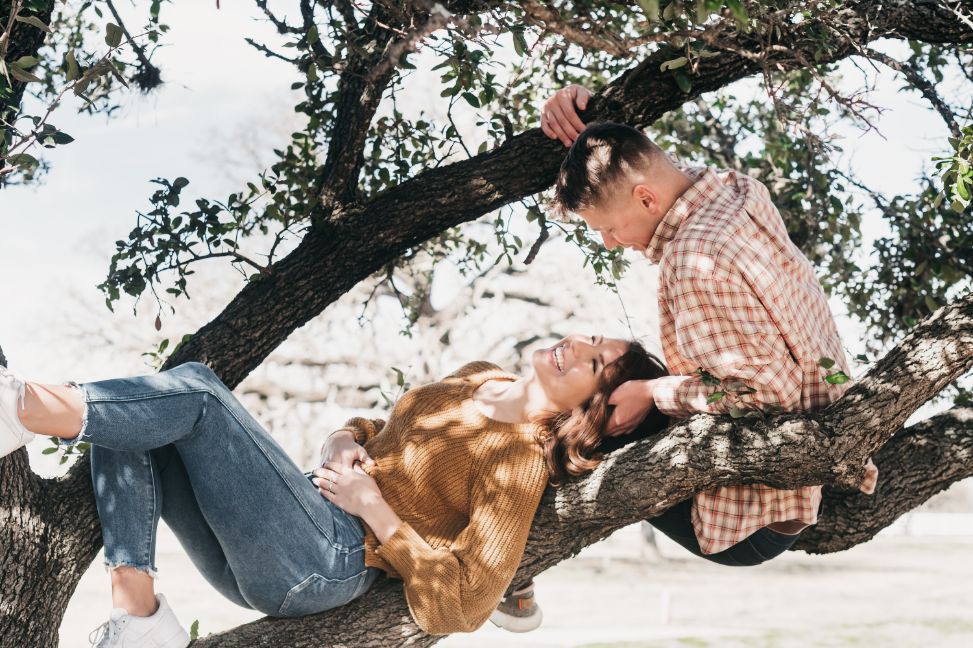 75. I can totally be myself with you.
76. Your love for me is unconditional and you're willing to do anything to make this relationship work.
77. You've always been there for me through thick and thin, even before we officially got together as a couple.
78. You're willing to listen to relationship advice and give your honest opinion about how we are doing.
79. I know that I can say anything under the sun to you without worrying that you'll get upset or judge me by what I tell you because your acceptance of my flaws makes me feel beautiful inside out.
80. Every time I'm with you, it feels like my heart will burst with joy because it beats so hard with happiness whenever we are around each other.
81. You always smell so good which makes me want to be close to you even more! I'll never get tired of smelling you all the time because your smell is just so comforting and arousing for me!
82. I could stay up late at night talking to you about anything under the sun; it simply feels amazing!
83. Just spending some quality time with you by talking or cuddling on the couch makes me feel like I'm living in a fantasy world where things are perfect.
84. I love how passionate and romantic you are towards me.
85. My fondest memories are with you; everything else and everyone else melts away and my problems disappear.
86. I spend lots of time with you…and somehow still crave more of you!
87. Because you're willing to learn and know your own faults, shortcomings, and be humble
88. I love it when you grab my hand when you're fast asleep and squeeze it
89. Because you make everything more exciting, even work, sleep, and long drives
90. I love watching you smile and talk to other people from a short distance, love to watch your big beautiful smile open up.
91. You make the dark a little less scary.
92. I love that I get to go through life with you.
93. You are smoking hot!
94. You never give up on me, even when I'm at my worst.
95. You care deeply about my success and my happiness.
96. You make me laugh so hard that I spit my drink out!
97. You motivate me to be a better person. I like the way I want to grow, become better, and improve for you. You inspire me to reach my goals, learn something new, do my best, and never give up.
98. You think I'm pretty no matter what :)
99. I love you because the idea of growing old with you fills me with so much excitement and happiness.
100. Because you're always there for me… even when it doesn't seem like I need help. (You've helped me through many hard times)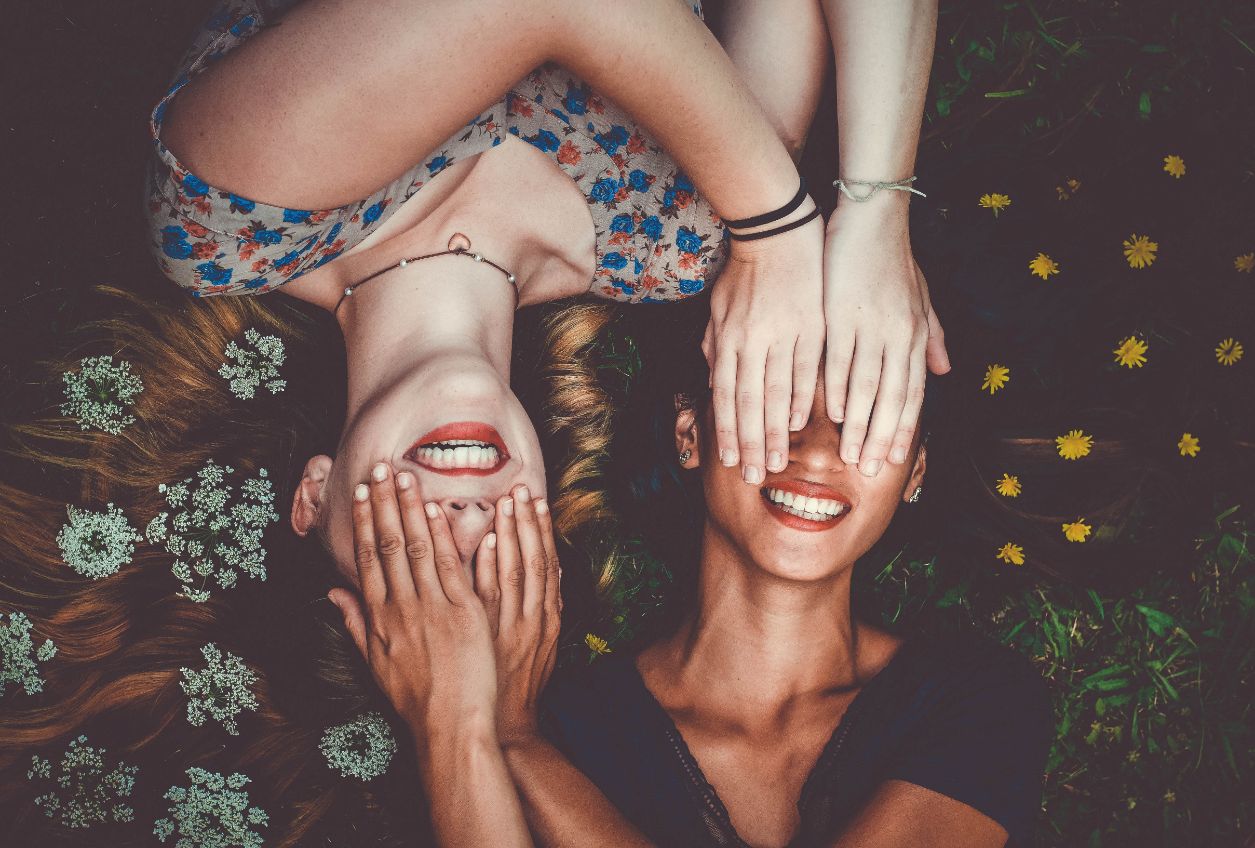 Is 100 still not enough? Keep reading, grabbing reasons, and shout it from the rooftops for your partner!
101. Because you make the bad days much more bearable with your hugs and kisses… And the good days are amazing because of all the laughs we have together!
102. I love how you are so understanding, caring, and thoughtful towards others… Even complete strangers! The world needs more people like you!
103. Your generosity makes me feel so loved… It's great to know that if I needed help or time, I have someone who would give both without thinking twice about it. You are AMAZING!
104. Your positive attitude towards life… The way you see the world makes me want to be a better person!
105. Because your smile brings unbelievable joy into my heart… And I love that feeling.
106. You are always willing to talk out any problems we may have… It's great knowing that no matter how big our fights get, we can get through them together with communication!
107. How you are so generous in our relationship… Even when times are tough for us, you still place my needs before yours time after time even though it may cost you something.
108. I adore how protective of me you are… There is nobody else on this planet who cares about me as much as you do and I can never thank you enough.
109. I love how silly and goofy you are… Who wouldn't want to be around someone who makes them laugh? You make me happy!
110. You're so compassionate towards animals… And it's great because my heart aches for everything that doesn't have the same amount of protection as humans do in this world.
111. I enjoy your company more than anyone else's… Even if we do nothing but just sit together on the couch, I feel so loved it brings tears to my eyes because there is nobody else I would rather be with!
112. Because you show me what true love really is… The rest of the world feels like a distant memory when I am with you.
113. You give me so much to look forward to… Every day is an adventure because of you!
I love how honest and open-minded you are… This world will be a better place if everyone was like you.
114. I love that your eyes smile at me just as often as your mouth does… It's great having someone who cares about the small things in life, especially when they're this important!
115. Your kindness towards others makes me feel loved even more than words can describe.
116. You have such a wonderful sense of humor… In fact, I can't remember the last time I didn't laugh with you.
117. I love how committed you are to our relationship… You have proven yourself to be trustworthy and dependable, which is more than most people can say about themselves!
118. You encourage me to stay active and healthy… Thanks for being my inspiration at the gym, sports events, etc.
119. The way you provide for our family makes me feel so safe… I can trust that everything will always work out because of your efforts!
120. How patient you are with me; especially when it comes to cooking dinner together… I'm not the easiest person in the world to deal with (I know this better than anyone!)
121. Your hands are so strong, yet gentle… They have the power to heal.
122. I love how you always make me feel like I am your number one priority… Even if it means putting your career on hold for a little bit, you still find time to spend with me wherever possible!
123. I enjoy our "talks" together wherever they may lead us… It's great getting to know each other even better as we grow older together!
124. Your courage inspires me to be courageous too… And that's an important quality that everyone should have in their life!
125. You treat my family and friends with respect and kindness… There is no doubt that our loved ones are always safe around you.
126. When we get into an argument, you always remember to say "I'm sorry" and that means a lot!
127. I like how you support me in my career… If it was not for your help, I wouldn't be where I am today!
128. Every day is more special because of our relationship together… There's no such thing as a boring day when we are around each other!
129. I admire how responsible you are… You have always been an upstanding person, which makes me feel safe to be around you!
130. Even though I might not show it sometimes, your friendship means so much to me… Your presence in my life has made it what it is today!
131. You bring out the best in me every day… That's why I want to spend forever with you!
132. I love how attentive you are when we go on walks together or just about anywhere else… It's great having someone who will take the time to truly listen and care for me!
133. I look forward to building our future together… Our family, career, etc.;
134. There are so many reasons why I love you, I could never list them all out.
135. You're not afraid to act goofy in public.
136. I love the way you look at me over your coffee cup.
137. I love how our paces match when we walk down the street together, like we were made for each other and designed to walk this way, just us two.
138. I love how your shampoo smells like coconut, and always makes me want to taste your hair—even though it's probably not a good idea! (BONUS: If you do happen to take a little taste, make sure there's something sweet about it.)
139. I love that you are smart, funny, talented, and handsome—and all mine!
140. I love that you know the right thing to say at just the right time (even if it's something like "Wow, your butt looks good in those jeans").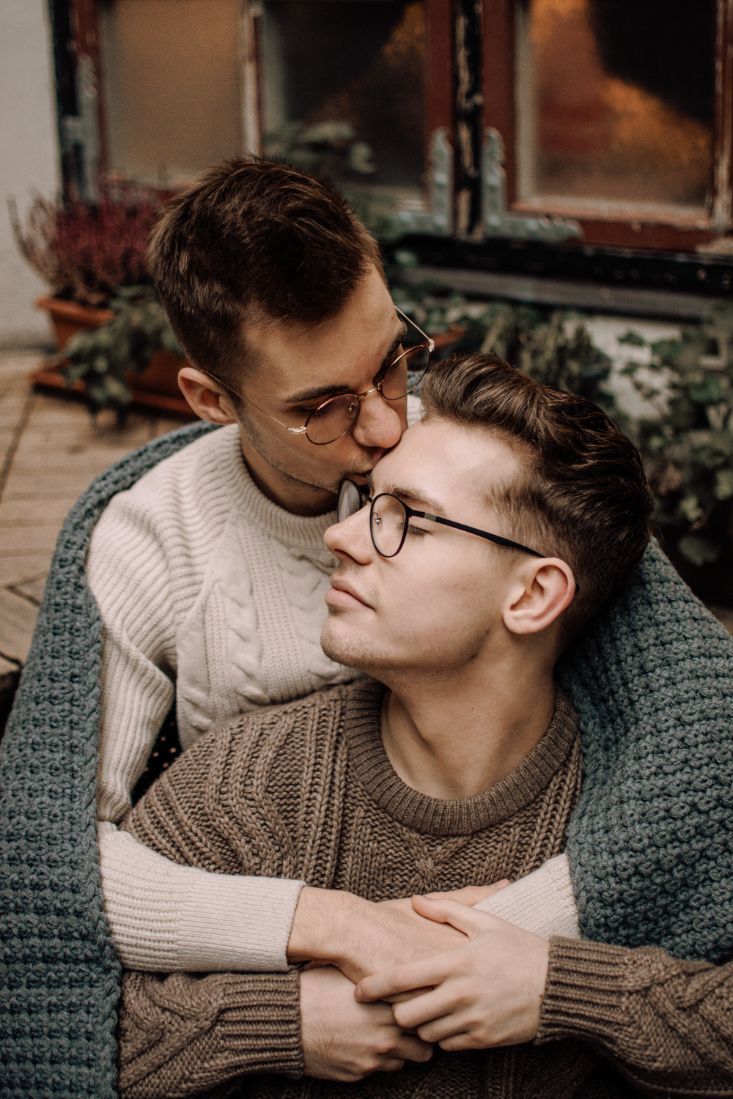 Do you want the best chance at a healthy relationship? The best way to guarantee that is to transform yourself and move past your most painful memories. Stop attracting the pain and hurt of your past and manifest your best future.