The Great Smoky Mountains & Country Music Hall are obvious, but here are some lesser-known hidden gems.
Of all the best places to visit in Tennessee, here are our favorite choices.
Sandy Creek Farms (Our private estate)
430+ acres of private property for hunting, fishing, lodging, relaxing, and recreating in nature – need we say more? We're pretty proud of what we've developed over the last decade, including our private island on our 20 acre lake. Come pay us a visit :)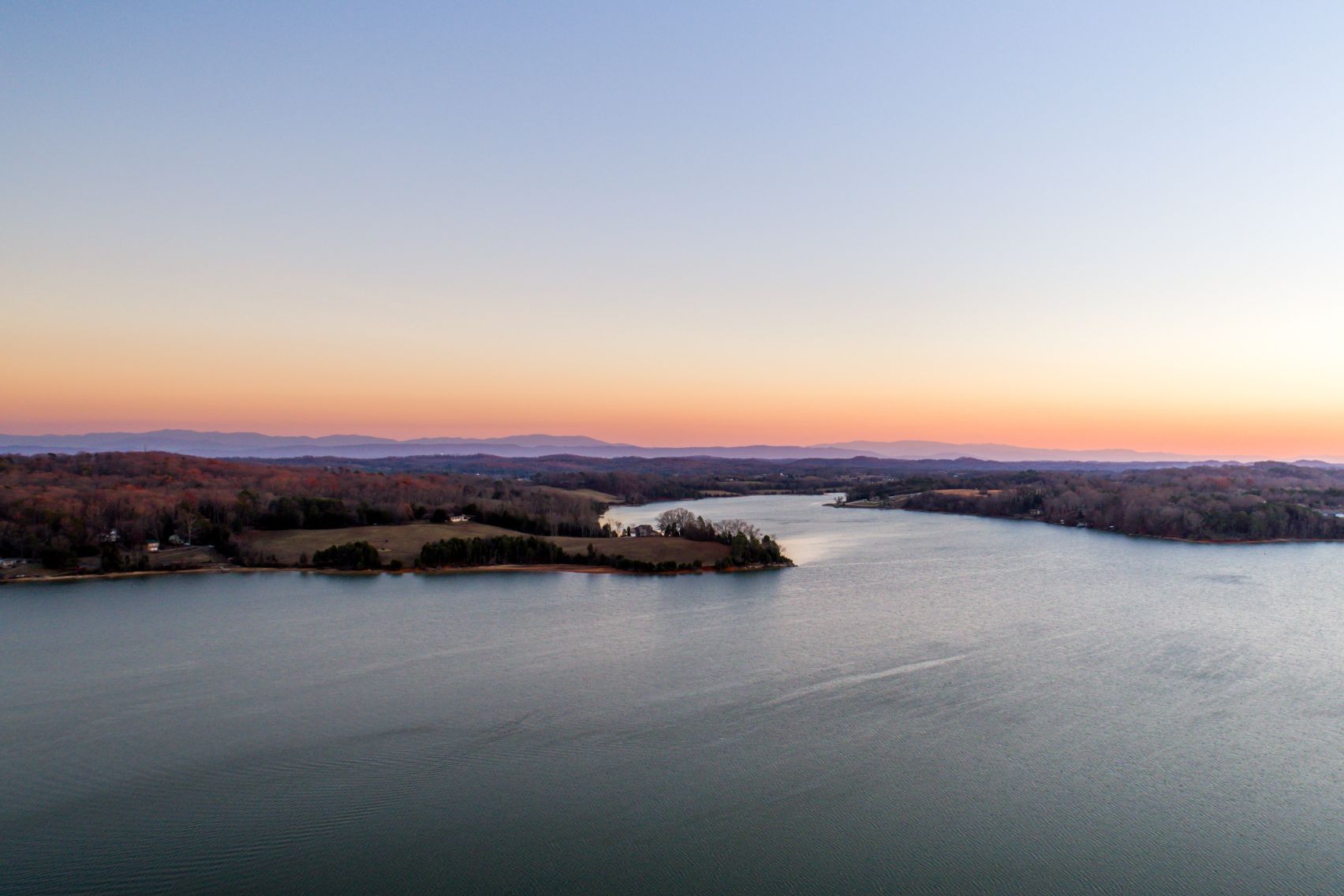 Many people think Nashville and Tennessee are just for country music fans and music lovers, but that couldn't be further from the truth!
Tennessee is a truly wonderful place to visit, with something for everyone. If you are looking for great nature walks, history, funky museums, skiing, or the opportunity to try Tennessee's famous Barbecue, there really is no better place in America.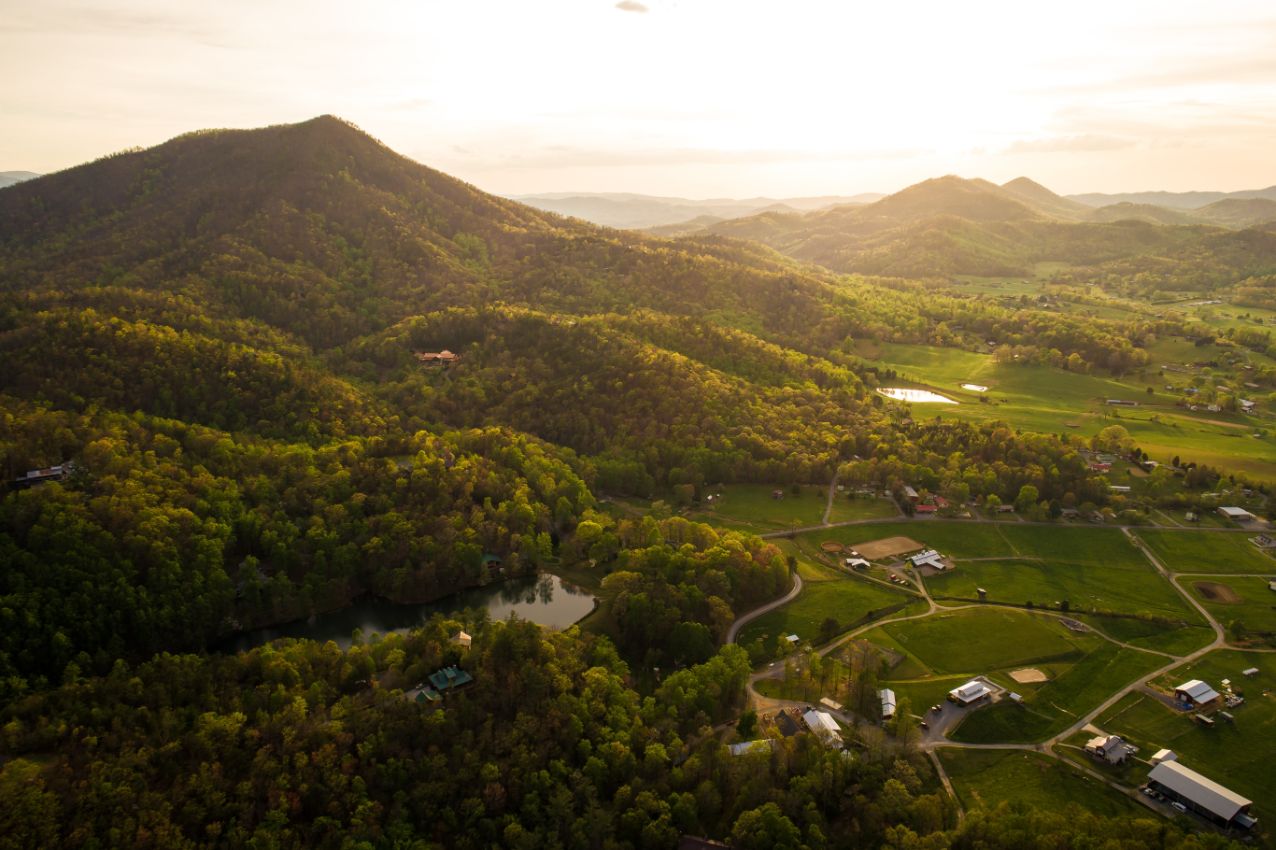 NOTE: Many people that live in Tennessee or are visiting love Sandy Creek Farms in West Tennessee. Our private 400-acre property offers rustic lodging with modern amenities, hiking, biking, ATV riding, kayaking, canoeing, fishing in our private stocked lake, and more opportunities. Even hunting :) We offer overnight accommodations are also host weddings and events.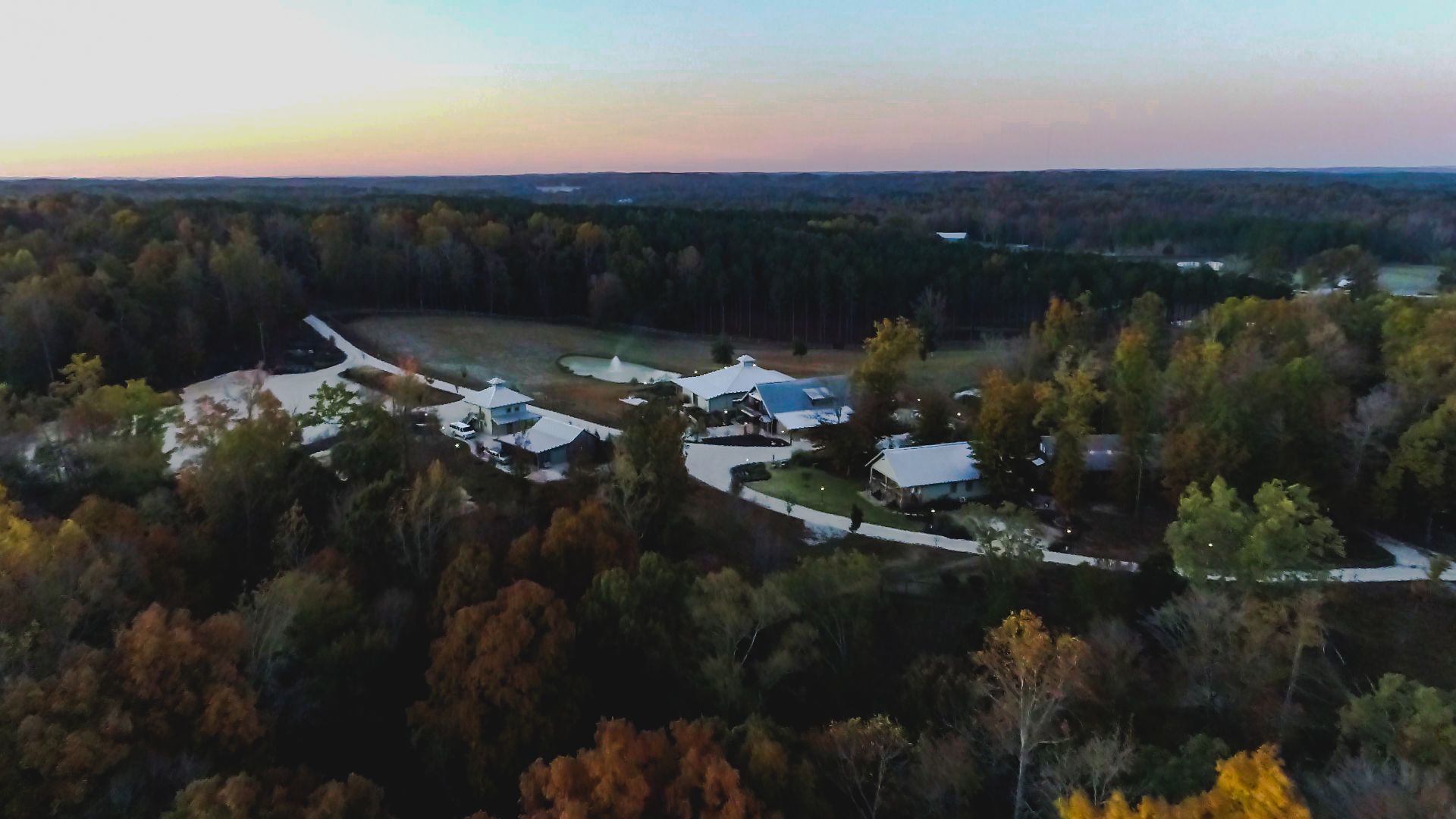 Pictured: Sandy Creek Farms
SKIP TO: Museums & funky places to visit
SKIP TO: Historic museums and places to visit
So, without further ado, here are some of the best places in Tennessee that you must visit at least once in your lifetime.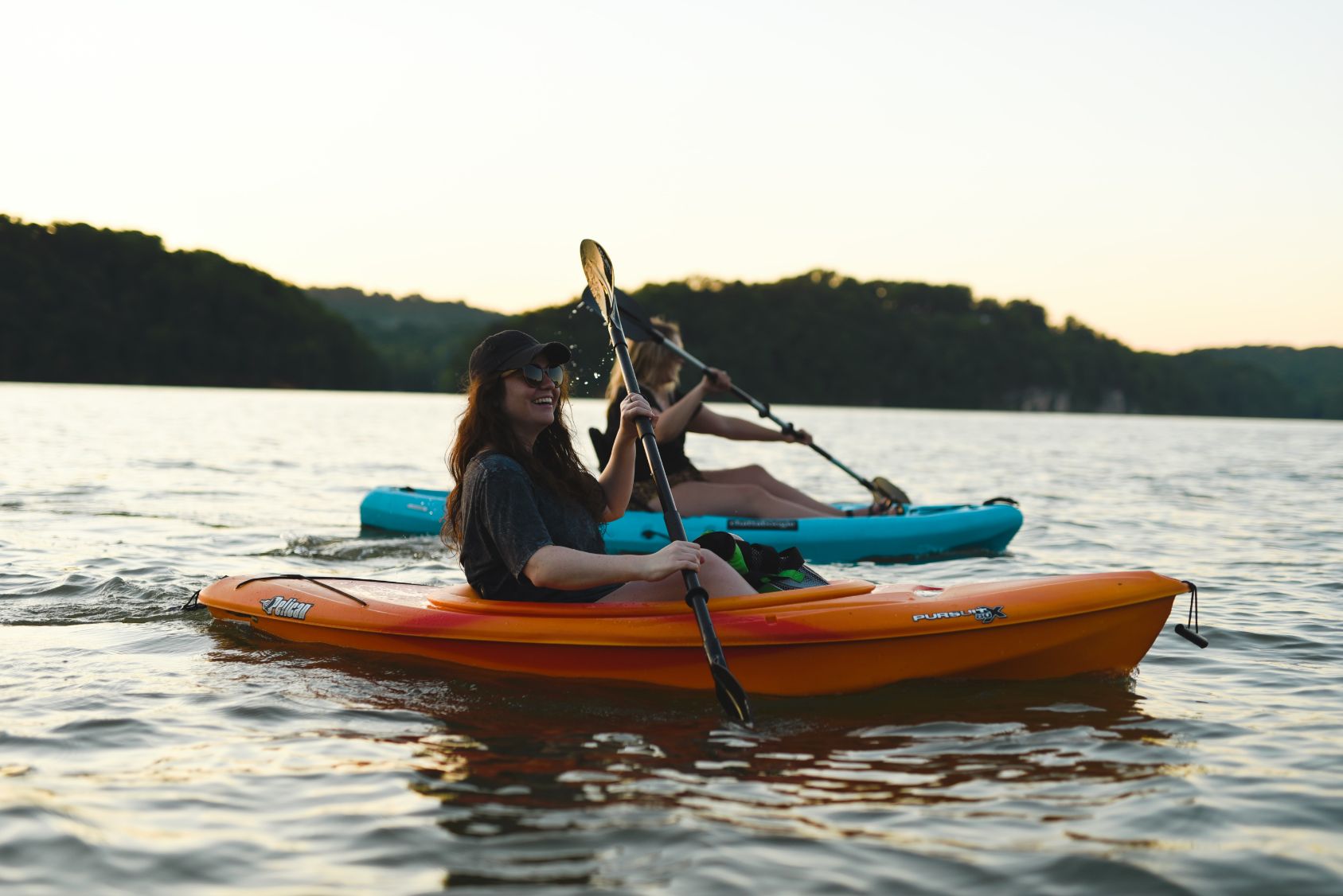 The best places to visit in Tennessee for outdoor enthusiasts
You won't be short of adventures in the great outdoors in Tennessee.
Big South Fork National River and Recreation Area
4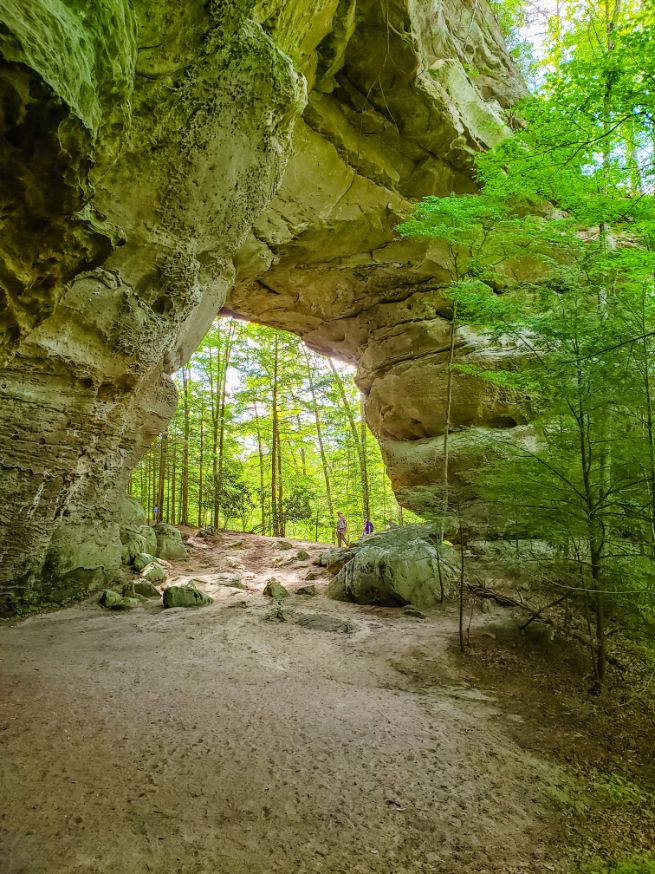 564 Leatherwood Rd, Oneida, TN 37841
The Big South Fork National River and Recreation Area, often known as Big South Fork, is a national river and recreation area located in northeastern Tennessee and southeastern Kentucky. Remnants of the past when the region was subjected to logging and mining development can be found within the boundaries.
The most significant feature of the Big South Fork is the river gorge that cuts through the softer Mississippian rock beneath the hardened Pennsylvanian capstone of the Cumberland Plateau.
This is the largest wilderness area in Tennessee and is truly one of the most scenic places in America. There are 160 miles of trails to explore, but be aware that this place can get pretty busy (especially on holiday weekends!) and plan your trip accordingly!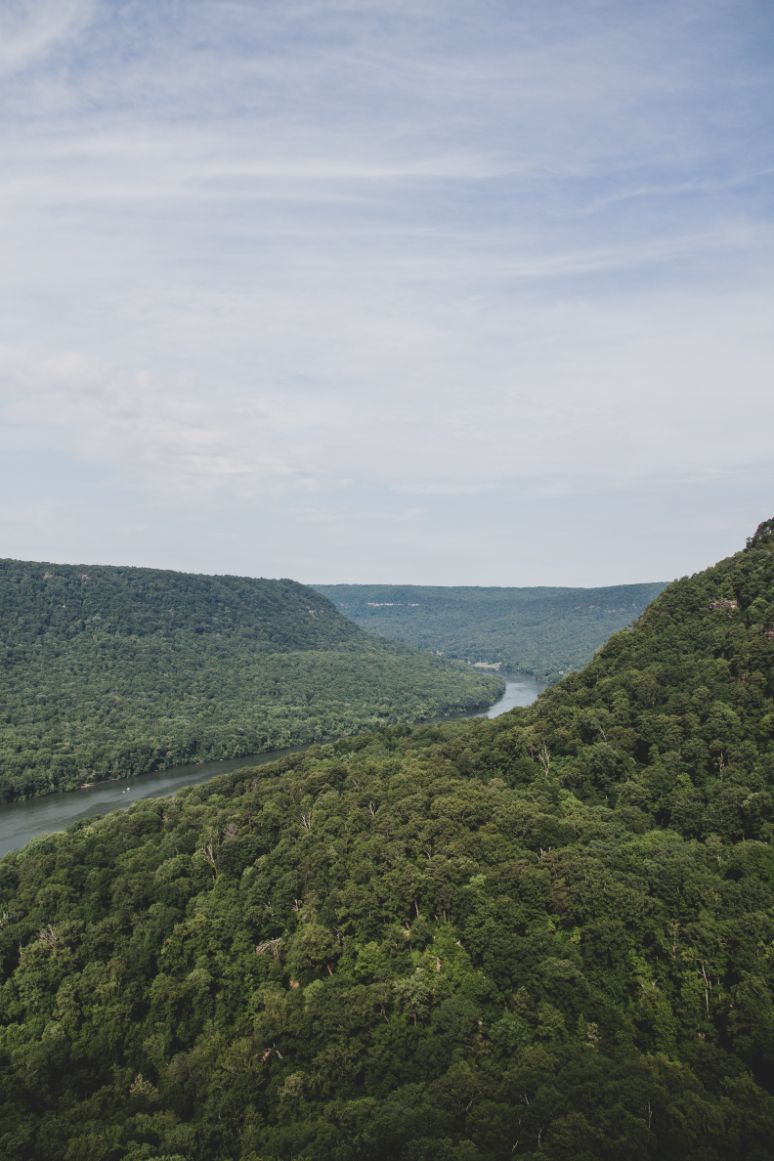 Tennessee River Gorge in Chattanooga, TN (Tennessee's Grand Canyon)
This hidden gem is a stunning example of just how diverse Tennessee's landscape can be! You have to hike about 2 miles from the parking area, but it is well worth the trek as you will find a beautiful waterfall and a gorgeous spot for a picnic.
The canyon is 26 miles long and was formed by the grand Tennessee River.
Ruby Falls near Lookout Mountain in Chattanooga, TN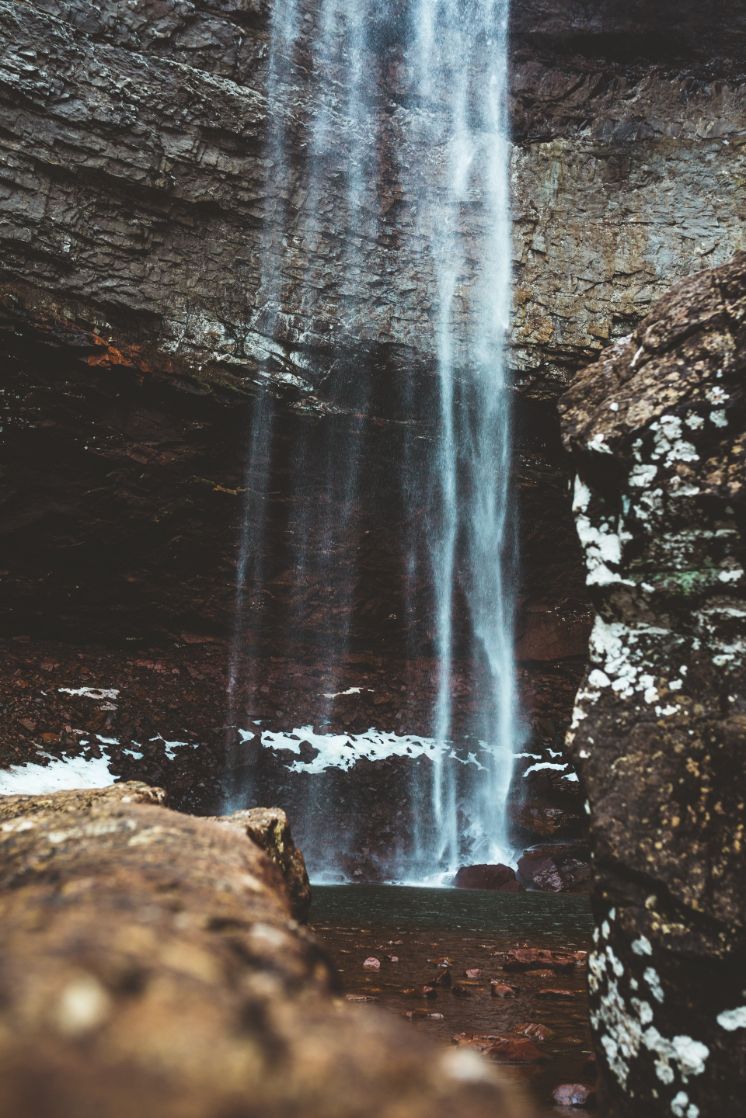 At 1200 ft deep, it's the deepest limestone cave in America with a 145-foot tall waterfall. It's a gorgeous sight and definitely worth a stop if you're in Chattanooga.
Rock City Gardens – Chattanooga
This unique attraction features a series of trails through "forests" of rocks perched atop sandstone shelves, giving it its name. There are incredible views out across the Tennessee valley and you can see seven states from the top! The trails get pretty steep in places so make sure you look after your knees ;)
Sunset Rock Overlook
 4581-5047 Bockman Way, Sparta, TN 38583
Sunset Rock Viewpoint is a 0.2-mile moderately trafficked out and back trail with lovely wildflowers located near Lookout Mountain, Tennessee, and is classified as easy. The path is primarily utilized for walking, hiking, and running and is ideal between April and September. Dogs are permitted on this walk but must be kept on a leash.
Tuckaleechee Caverns near the Great Smoky Mountains National Park
825 Cavern Rd, Townsend, TN 37882
Head underground for an amazing experience in the darkness of Mother Earth! There are over 75 different "rooms" to explore along the self-guided trails, including a massive one with huge stalagmites on display! Venture on through this spectacular cave system and be careful where you step – some areas get pretty wet.
Rock Island State Park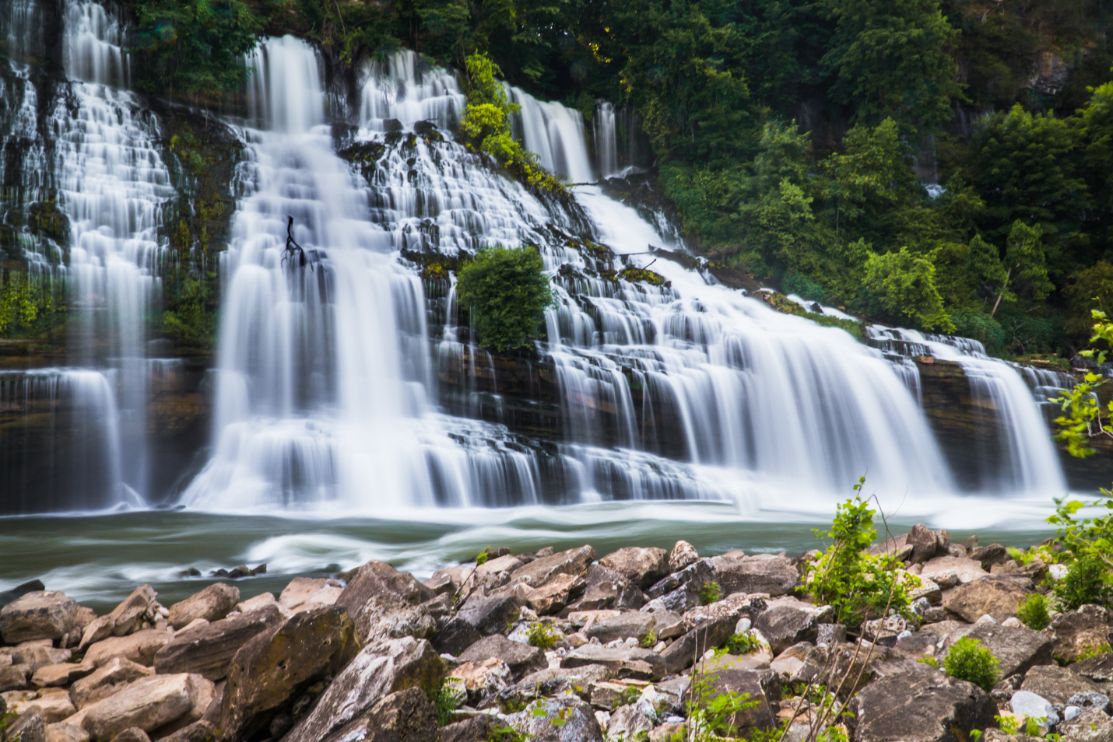 82 Beach Rd, Rock Island, TN 38581
Center Hill Lake is fed by two streams, both of which begin in Rock Island State Park. The park is notable for its beautiful panoramic overlooks and cascading waterfalls. This is a great spot for camping, fishing, or just stopping off briefly during your travels around East Tennessee.
Land Between The Lakes National Recreation Area
Forest Service Rd 79-A, Dover, TN 37058
The National Park Service's Forest Land Between the Lakes manages almost 17,000 acres of forests, marshes, and open spaces in Western Kentucky and Tennessee. With nearly 300 miles of beaches, it offers beautiful settings for camping, picnics, trekking, fishing, boating, wildlife viewing, and water activities.
Cumberland Caverns
Cumberland Caverns Rd, McMinnville, TN 37110
These caves near McMinnville feature huge stalactites and one of the largest underground chambers in Tennessee. They have day tours and even night tours if getting spooked is your idea of fun ;)
P.S. Cumberland Mountains State Park is also great to visit. See the photo below – nuff said.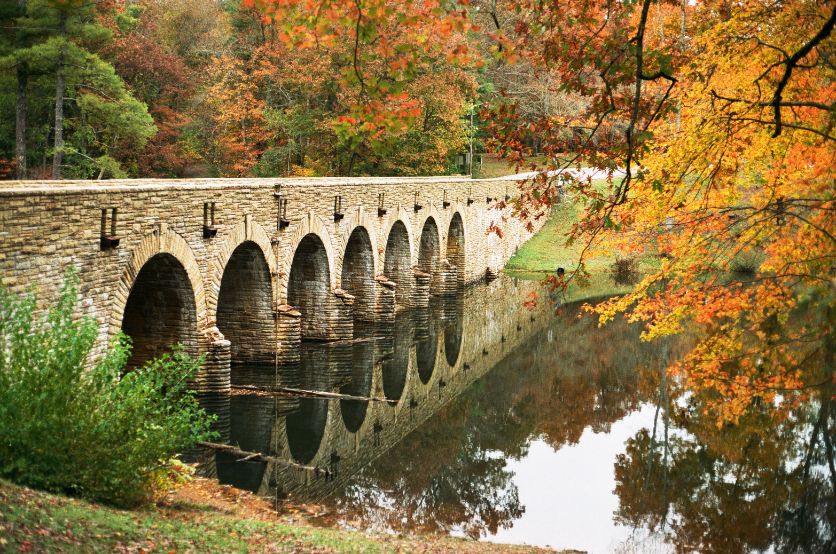 Great Smoky Mountains National Park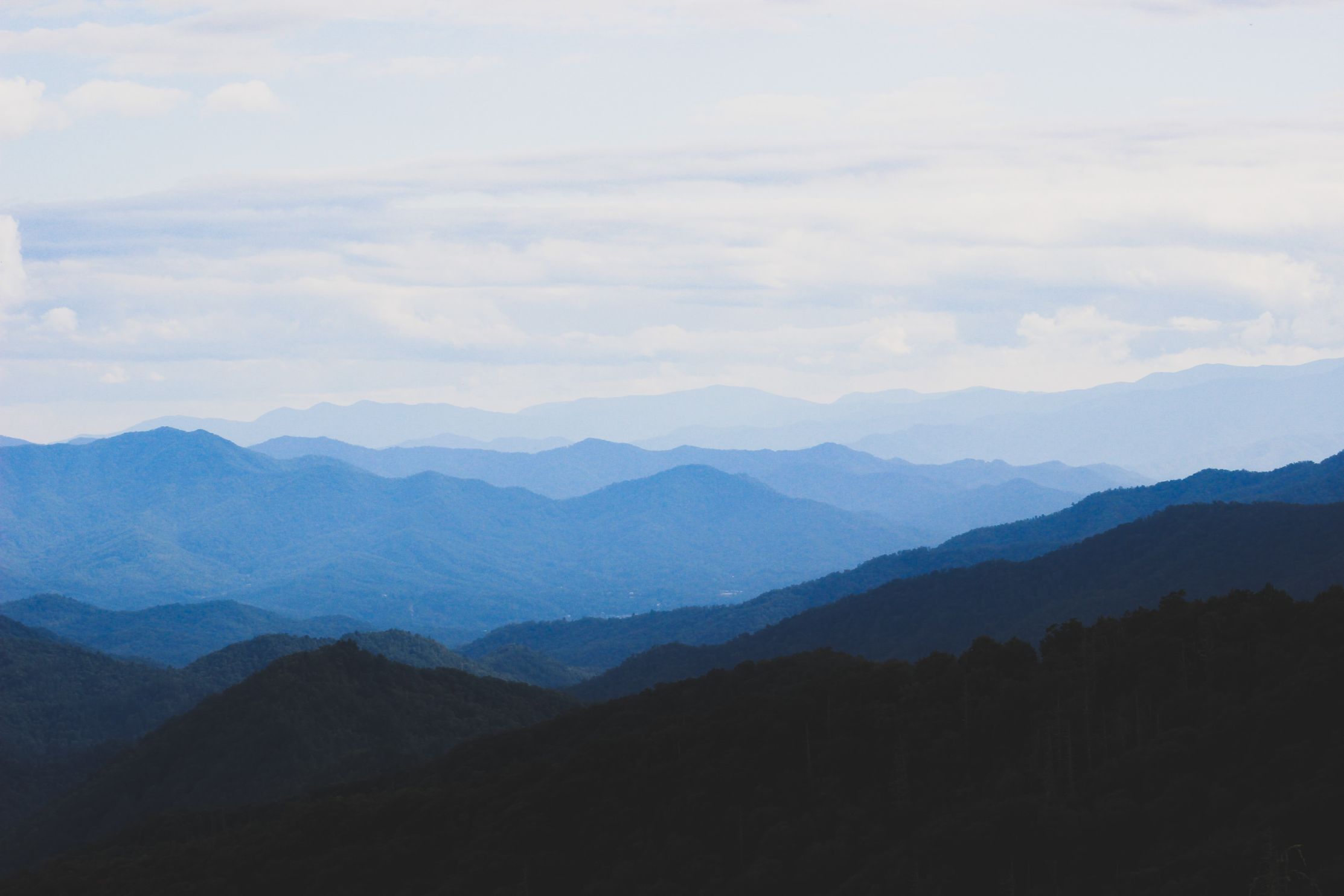 This one probably needs no introduction as it's the most visited national park. Great Smoky Mountains National park is the largest national park in Tennessee and is brimming with natural beauty.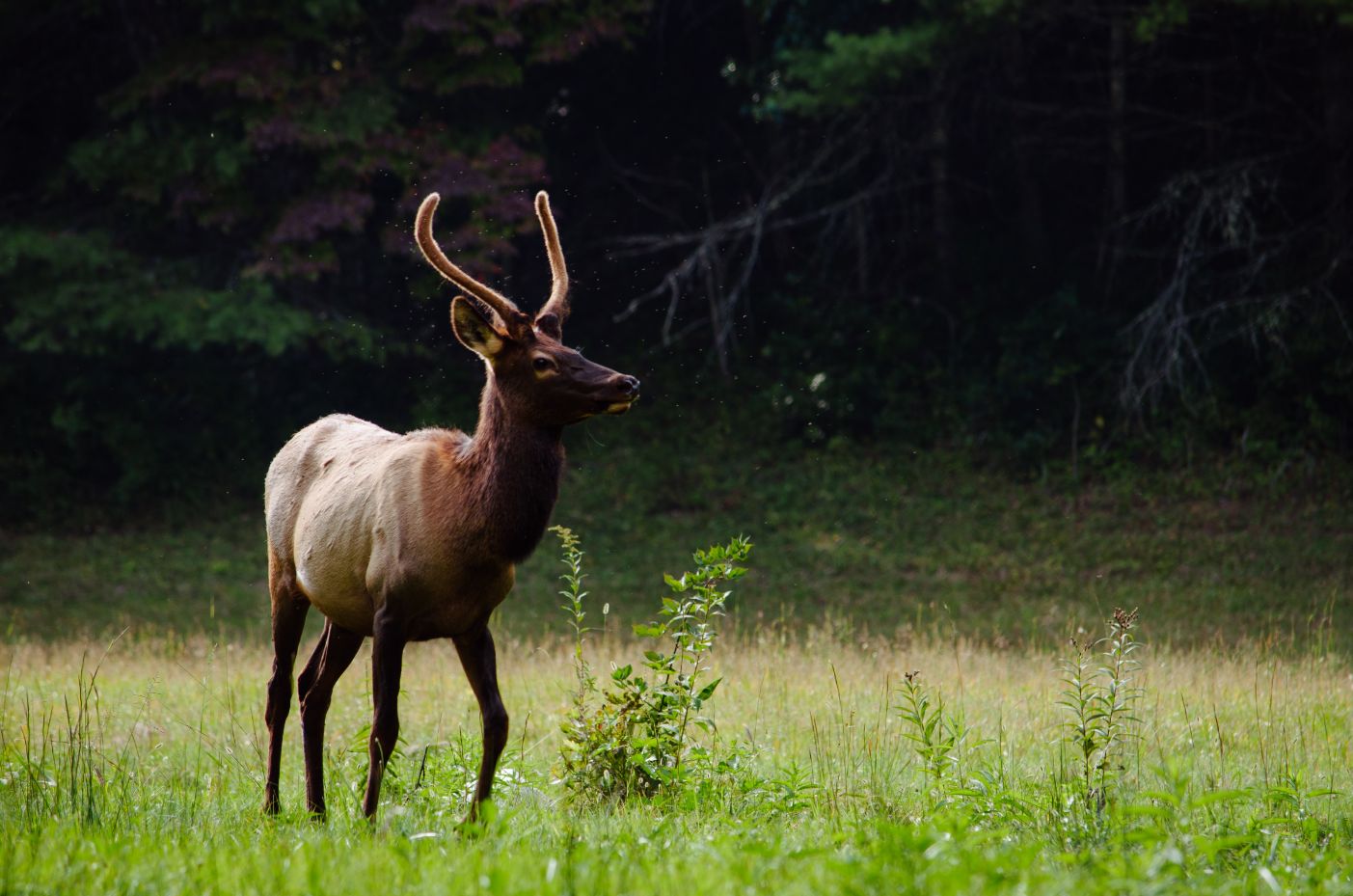 You can expect to see breathtaking views of rivers, mountains, waterfalls, and forests while also getting a chance to spot some pretty cute animals including black bears, coyotes, raccoon dogs, and red foxes. There are plenty of other attractions too such as hiking trails for all skill levels.
Cades Cove (near the Great Smoky Mountains National Park)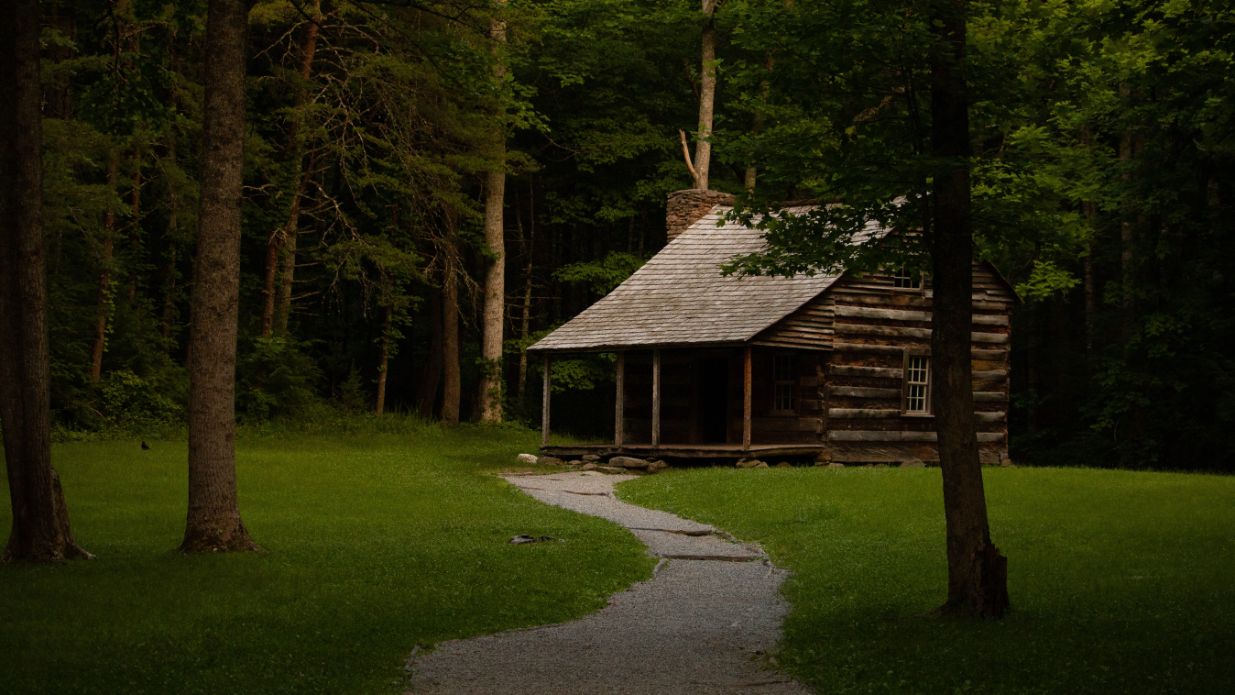 Cades Cove near Townsend, TN is a wide, green valley surrounded by mountains and one of the most popular stops in the Great Smokies. It has some of the greatest wildlife viewing opportunities in the park. White-tailed deer are common sights, as are black bears, coyotes, groundhog, turkey, raccoon, skunk, and other animals.
Radnor Lake State Park (SP)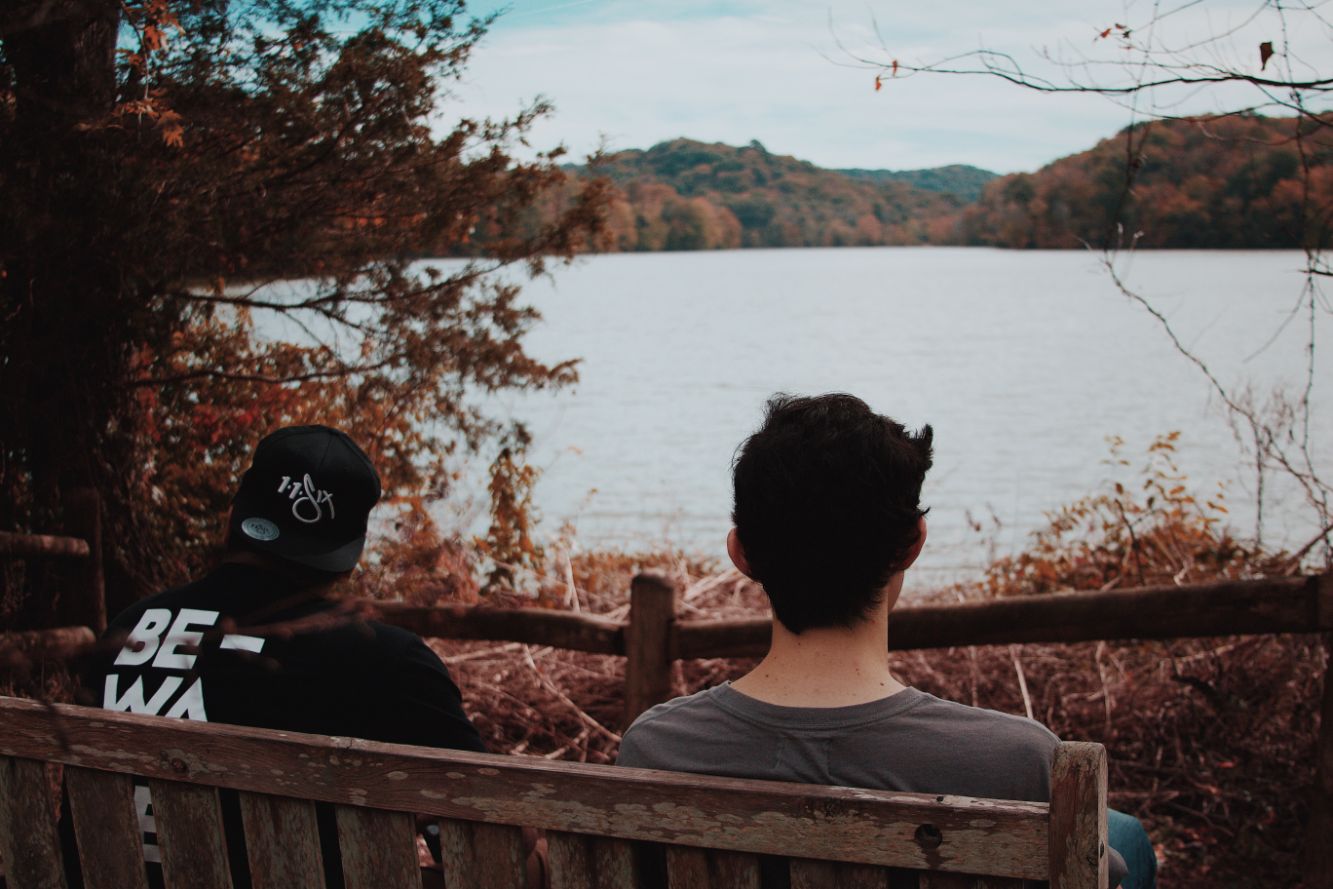 1160 Otter Creek Road Nashville, TN 37220
The park is ideal for nature enthusiasts to view owls, herons, and waterfowl, as well as a variety of amphibians, reptiles, and mammals including mink and otter. The natural ecological diversity of the region is enhanced by hundreds of species of wildflowers, mosses, fungi, ferns, and other plants.
Burgess Falls SP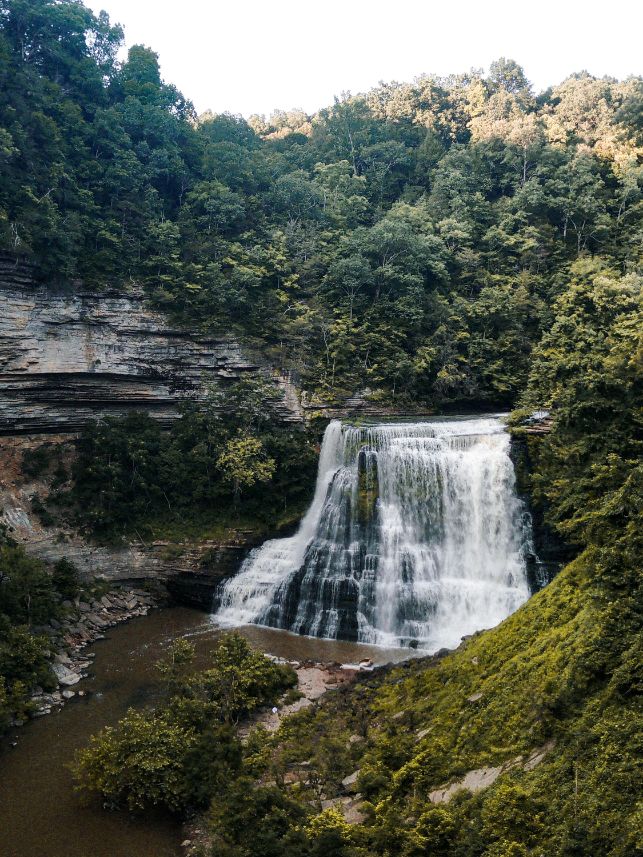 4000 Burgess Falls Drive Sparta, TN 38583
This day-use park on the Falling Water River, located near Cookeville, Tennessee, is known for its natural beauty and four waterfalls that drop from over 250 feet in height. The last of these falls plunges more than 130 feet into the gorge. Native Americans from the Cherokee, Creek and Chickasaw tribes originally inhabited the region.
Fall Creek Falls SP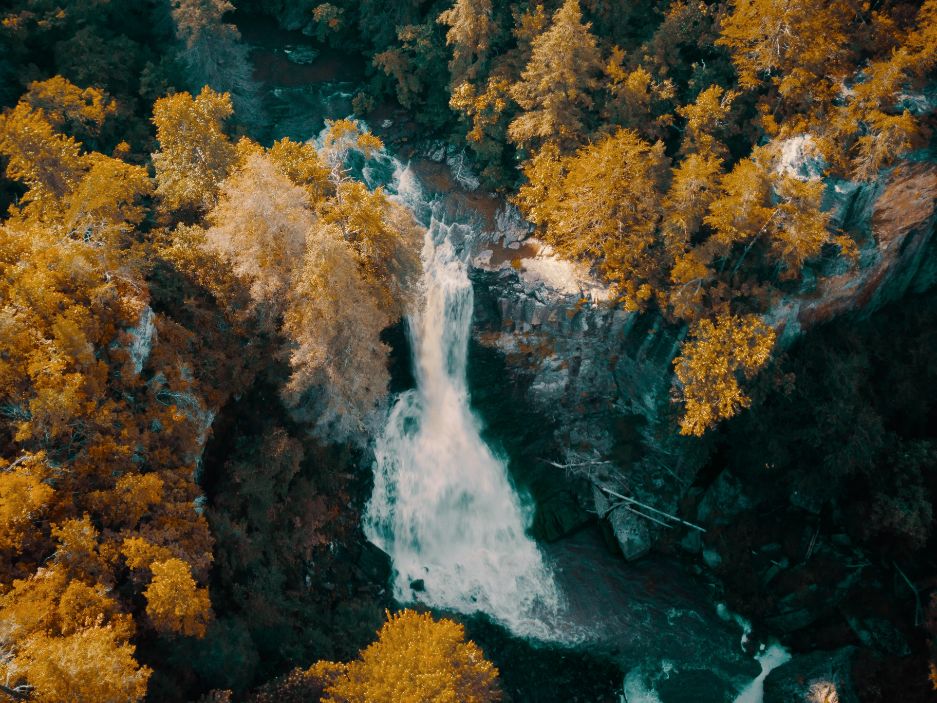 2009 Village Camp Road Spencer, TN 38585
Fall Creek Falls State Park is Tennessee's largest and most visited state park. The park encompasses more than 29,800 acres on the eastern slope of the rugged Cumberland Plateau.
The park beckons visitors who enjoy nature at its finest, with cascades, gorges, waterfalls, streams, and lush stands of virgin hardwood timber.
Meeman-Shelby Forest SP
910 Riddick Rd, Millington, TN 38053
Meeman-Shelby Forest State Park is a 12,539-acre hardwood bottomland area located 13 miles north of Memphis with mature Bald Cypress and Tupelo swamps. The beautiful Chickasaw Bluffs soar from the bottomlands and are covered with huge oaks, American beech, hickory, and sweet gum.
Montgomery Bell SP
1020 Jackson Hill Road Burns, TN 37029
Montgomery Bell State Park is located in Dickson Country, Tennessee, just 40 minutes from Nashville and serves as a natural retreat for city dwellers and a peaceful getaway for people from all around the world.
Three lakes are tucked into the 3,850-acre park, and they provide visitors with the chance to soak up the sun on their swim beach.
Cummins Falls State Park
390 Cummins Falls Ln, Cookeville, TN 38501
Cummins Falls is a 282-acre state park located near Cookeville in Jackson County, Tennessee. Its namesake, Cummins Falls, is a 75-foot waterfall on the Blackburn Fork State Scenic River.
Lodge Pickwick Landing
312 Rosa L. Parks Ave. Nashville, TN 37243
Newly equipped Lodge Pickwick Landing offers spacious rooms with direct access to Pickwick Lake. Our lodge, surrounded by 1,000 acres of natural beauty at Pickwick Landing SP, allows you to connect with nature while enjoying resort-style facilities.
Whether you're up for an adventure or ready to relax, the Lodge is the heart of it all.
Percy Priest Lake
3737 Bell Rd Nashville, TN
The J. Percy Priest Lake is a reservoir in Tennessee's north-central region. The dam, which spans between miles six and seven on the Stones River, was built in 1931 by Congressman Percy Priest to form this body of water. The lake and dam are named for Congressman Percy Priest, who served in the United States Congress from 1869 to 1903.
Fort Pillow State Historic Park
3122 Park Rd, Henning, TN 38041
Confederate forces killed nearly 200 Black soldiers fighting for the Union during the Fort Pillow Massacre on April 12, 1864. The slaughter became a rallying point for enslaved people seeking freedom, and it steeled the resolve of Black Union troops, who yelled out "Remember Fort Pillow!" as their battle cry.
Frozen Head SP
964 Flat Fork Road Wartburg, TN 37887
The Frozen Head SP and Natural Area includes more than 24,000 acres of wildness and is named for a 3,324-foot peak in the Cumberland Mountains, the top of which is frequently blanketed in ice or snow in the winter months. The magnificent entrance leads visitors into a remnant of densely wooded, unspoiled mountain
The park has 20 tent campsites. Backpacking and day-hiking routes provide for wildlife viewing opportunities across 50 miles of trails.
The park office is located near several trailheads, with less-used trailheads accessible via Armes Gap and off Highway 62 to the south. Only hiking is permitted on most of the paths, although mountain biking is allowed on one.
Chickasaw State Recreation Area
20 Cabin Ln #4128, Henderson, TN 38340
Chickasaw SP was named for the Chickasaw Nation, who lived in West Tennessee and North Mississippi. One of Tennessee's 20 New Deal-era state parks, with a total area of 1,400 acres in West Tennessee along the border of Hardeman and Chester Counties, was established in 1933.
The park is on some of the highest ground in Tennessee. 1,280 acres of the region's 14,384 acres of timberland are utilized for leisure.
There are several activities available for visitors to try at Chickasaw State Park, including more than four miles of easy to moderate walking trails and a bike-friendly route.
Harrison Bay SP
7855 Bay Marina Circle, Harrison, TN 37341
Another entry perfect for families visiting Tennessee's best-kept secrets, Harrison Bay SP is located in Harrison, TN, and provides many different activities to enjoy from camping and fishing to hiking and boating.
Center Hill Lake
DeKalb County, Tennessee
Center Hill Lake is a beautiful lake with endless possibilities for enjoyment. Take a ride on the boat, water ski, fish, or just go for a stroll and appreciate the beauty and calm of the region. There are a variety of activities to do outdoors at any time of year. Enjoy a relaxing afternoon with a book or a good friend enjoying the beautiful views over the lake.
House Mountain Class I Scenic-Recreational State Natural Area
9601 Hogskin Road, Knoxville, TN 37721
House Mountain is a 527-acre natural area in Knox County about 15 miles from downtown Knoxville. The steep slopes of House Mountain are heavily forested, with a distinctive variety of scenic vistas, rock outcrops, and plant life.
Birdwatchers enjoy visiting the mountain. From the hill, migrating hawks and warblers may be seen. On the mountain, pileated woodpeckers, scarlet tanagers, wild turkeys, and more than a hundred different species of birds have been observed.
Long Hunter State Park
2910 Hobson Pike, Hermitage, TN 37076
The Long Hunter State Park offers fishing, hiking, and other outdoor activities, as well as two boat ramp accesses on Percy Priest Lake. A group campsite, meeting center, visitor center, and backcountry campsite are all available.
The more than 20-mile hiking path network offers a wide range of terrain and environment, including pleasant strolls to longer treks for the more intrepid. A self-guided, paved arboretum tour and the five-and-a-half-mile Volunteer Trail that follows the lakeshore are among the walks available.
Cove Lake State Park
110 Cove Lake Ln, Caryville, TN 37714
The 606-acre Cove Lake is nestled in a lovely mountain valley on the eastern slope of the Cumberland Plateau. Scenic nature walks lead through a variety of marshes and woodlands where visitors can view animals. A paved walking/bicycle path provides convenient access to all park facilities for day-trippers. Fish or simply sit back and take in the views.
Skiing in Tennessee
As surprising as it sounds, you can actually head up to the mountains of Tennessee for skiing if that's your thing!
Ober Gatlinburg (Ski Resort)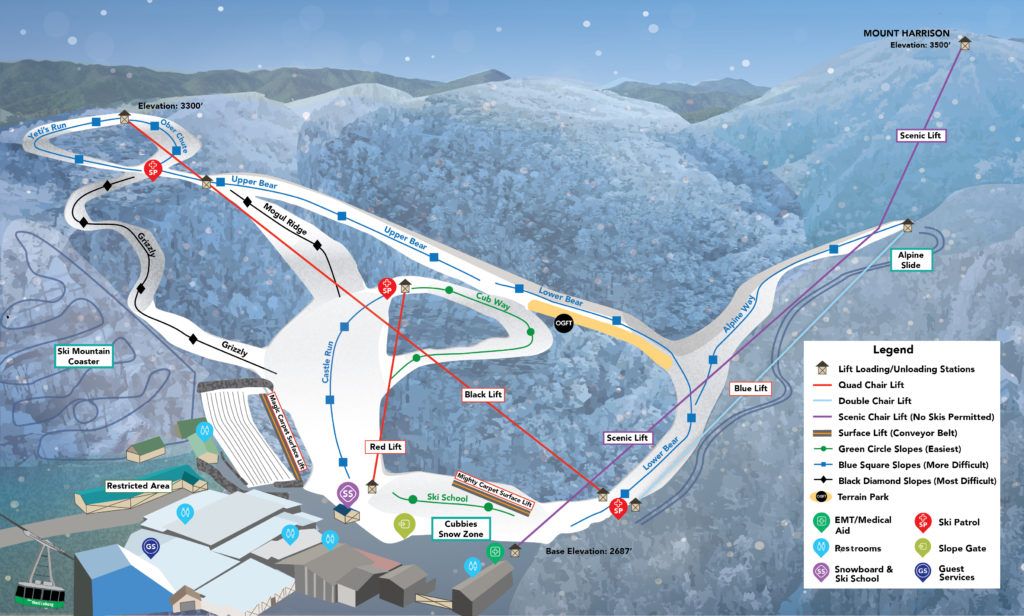 1339 Ski Mountain Rd, Gatlinburg, TN 37738
This place does not receive much natural snowfall; instead, they make their own with artificial snow machines. Depending on where you go in Tennessee, the weather can be hit or miss this time of year – but you can expect a pretty high chance of snow on the ground. This is a small resort, and it's very family-oriented.
The most outlandish, quirky, and family-friendly best places to visit in Tennessee.
Alcatraz East Crime Museum
2757 Parkway, Pigeon Forge, TN 37863
This unique museum features over 30 real artifacts from the history of crime and law enforcement in American history. Exhibits feature mobsters John Gotti and "Machine Gun Kelly", Bonnie & Clyde's cars, plus hundreds of other fascinating artifacts!
Cooter's Place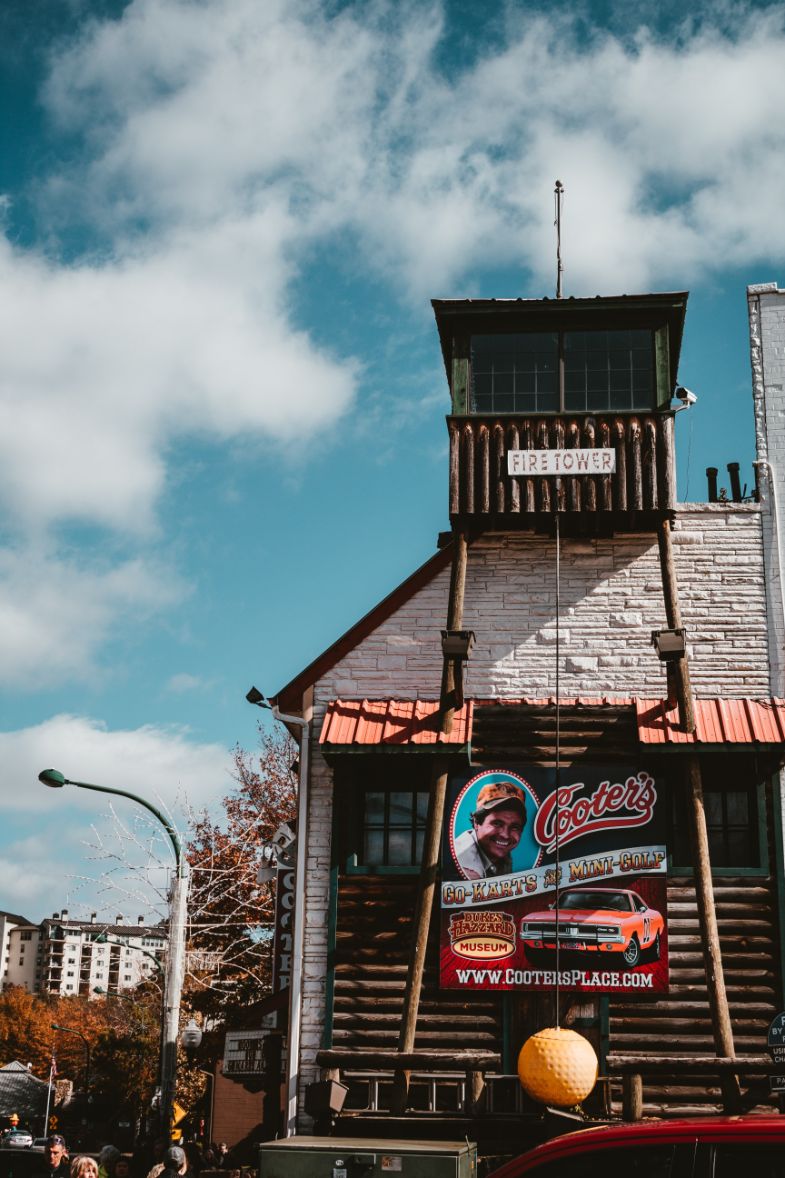 177 East Wears Valley Rd Ste 23, Pigeon Forge, TN 37863
For anyone who grew up watching The Dukes of Hazzard, this is the perfect place to visit. Admission is free! There are three locations in Tennessee (Nashville, Pigeon Forge, Luray). You can also stop by Pappy's Smokehouse for some delicious BBQ on your way back!
While in Pigeon Forge and feeling quirky, stop at Dollywood AKA Dollywood Theme Park (home of country music legend Dolly Parton's fun-filled amusement park).
Museum of Appalachia
2819 Andersonville Hwy, Clinton, TN 37716
Another fun museum with interactive exhibits and activities suitable for all ages, this is a great way to spend an afternoon! The outdoor trails are also great for exploring and finding out more about Appalachian culture.
Beale Street in Memphis, TN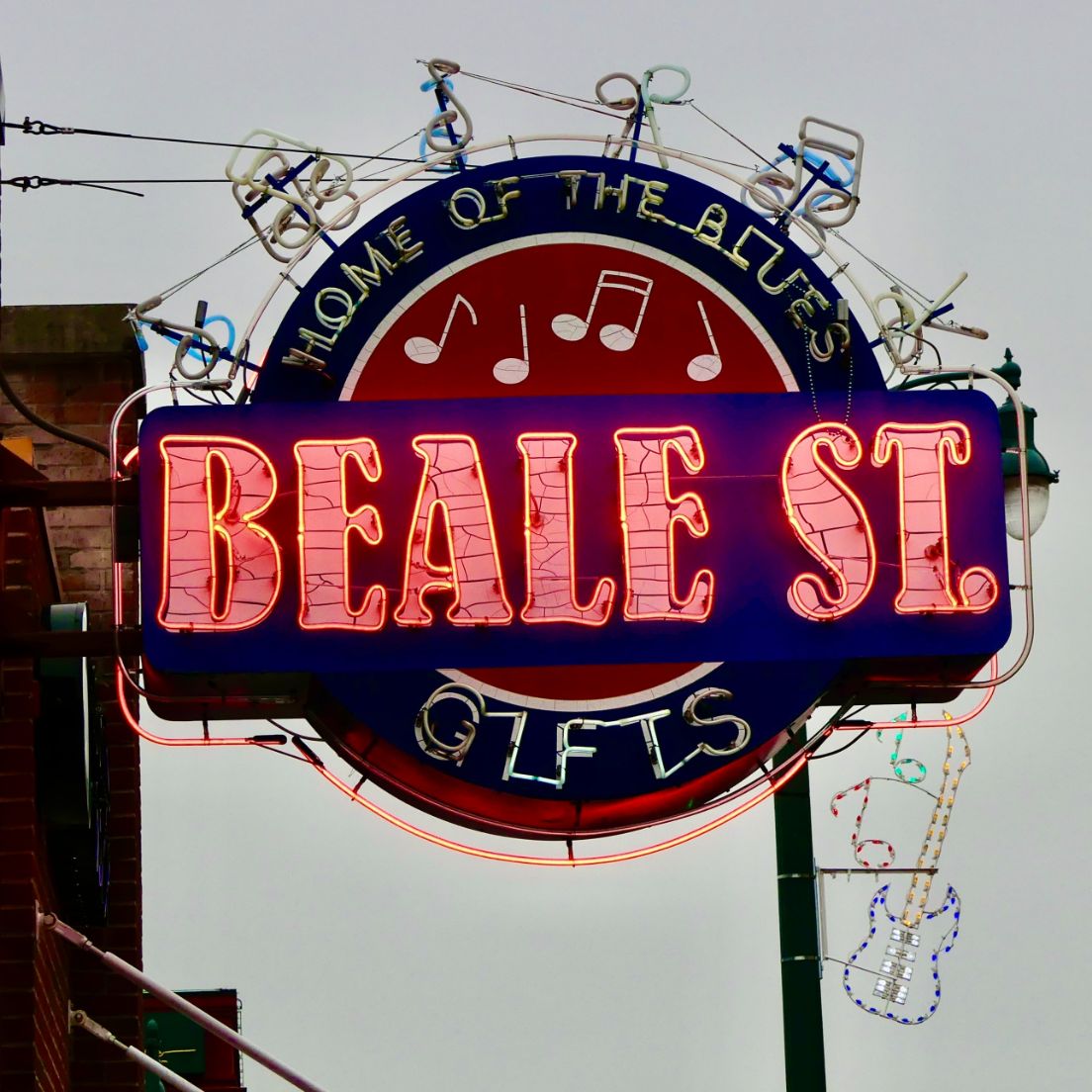 One of the most famous areas in Tennessee, Beale Street in Memphis has everything you could possibly want for a fun day out. The street is lined with bars and restaurants selling food from all around the world no matter if you're craving Mexican or Thai.
There are also shops here selling music memorabilia if it's music your thing – one idea is to get an old vinyl record engraved. There's lots of blues music playing along this street, it would be hard to miss.
Gatlinburg SkyLift
765 Parkway, Gatlinburg, TN 37738
A funicular railway that runs up to 1,800 feet above sea level and offers stunning views over Crockett Mountain. The ride only takes 8 minutes but is well worth it for some amazing photos at sunrise or sunset.
Check out the Sky Bridge and Sky Deck while you're there! Downtown Gatlinburg can be a little kitschy, but there are some cool sights worth seeing.
Hollywood Star Cars Museum
914 Parkway, Gatlinburg, TN 37738 (2 mins from the Sky Lift)
The museum is always on the lookout for fresh automobiles to add to its collection. Some of our most popular automobiles are from blockbuster Hollywood films such as The Ghostbusters Ecto-1, The Munsters Drag-u-la, General Lee from The Dukes of Hazzard, and the Beverly Hillbillies Jalopy.
Nashville Zoo at Grassmere
3777 Nolensville Pike, Nashville, TN 37211
A short drive from downtown Nashville AKA Music City is this amazing zoo full of endangered animals such as red pandas, white rhinos, and black mangabeys! With over 1,000 animals to meet and feed this is a great experience for families with small children.
Tennessee Aquarium
1 Broad St, Chattanooga, TN 37402
Another great place to visit with kids (and adults) is the Aquarium! There are plenty of fun things to do including learning about aquatic life from all around the world through interactive exhibits and even getting up close and personal with some through feeding times where you can touch horseshoe crabs and sharks.
Ripley's Aquarium
88 River Rd, Gatlinburg, TN 37738
This enormous aquarium has sharks, sea turtles, stingrays, and penguins. There's also a glass-bottom boat trip available.
Titanic Museum
2134 Parkway, Pigeon Forge, TN 37863
You'll find this amazing museum just down the road from Ripley's Aquarium where you'll learn even more about the ill-fated Titanic! And did we mention that it's shaped like the Titanic? You can visit one or both museums on your day out – making it a great idea for a fun-filled family day out.
The Frist Art Museum
919 Broadway, Nashville, TN 37203
The art museum in Tennessee is located in downtown Nashville near the Johnny Cash Museum and Country Music Hall of Fame. There are many thought-provoking exhibits including a fantastic interactive area where you can watch videos by artists from around the world!
The Loveless Cafe
8400 TN-100, Nashville, TN 37221
A popular tourist attraction serving southern-style food in gigantic portions! Once you've eaten your fill, there's also a gift shop full of interesting wares and an old-fashioned ice cream parlor to finish off the meal.
The best places to visit in Tennessee for history buffs
Mabry-Hazen House
1711 Dandridge Ave Knoxville, TN 37915
The Mabry-Hazen House Museum is listed on the National Register of Historic Places. The Italianate-style home overlooking downtown Knoxville, Tennessee River, and the Great Smoky Mountains was built in 1858 and operated as a boarding house by three generations of the same family for more than a century. With over 2,000 original artifacts on display, the museum houses one of the world's biggest original family collections.
Mabry-Hazen is a one-of-a-kind home that provides an uncommon insight into Knoxville's history. Discover the origins of Knoxville's Market Square, bitter conflicts in the Civil War, the notorious 1882 gunfight on Gay Street, a mountain city in the New South, and more intrigue through the colorful lives of the family.
The National Civil Rights Museum
One of the best museums in America, this is a very moving experience that everyone should try! From Rosa Parks' personal bus to Martin Luther King Jr.'s apartment, you'll get a real feel for the fight against segregation and its importance in American history.
Its rich history can teach us all about our roots, and events that happened not that long ago in the South.
Tennessee Valley Railroad Museum
4119 Cromwell Rd, Chattanooga, TN 37421
The Tennessee Valley Railroad Museum offers an immersive, historical experience that enhances your visit to Chattanooga's top attractions. You'll find the only regularly scheduled full-sized train ride in Tennessee here.
Shiloh National Military Park
1055 Pittsburg Landing Rd, Shiloh, TN 38376
This is a great place for kids to learn more about the Civil War and see some of the equipment used by soldiers on both sides. There's also a fascinating museum that provides a glimpse into life during wartime. The park features a picturesque area that is popular with hikers and campers alike!
Stones River National Battlefield
3501 Old Nashville Hwy, Murfreesboro, TN 37129
As you've probably guessed, this site commemorates part of the battle between Union and Confederate forces in 1862. It was one of the deadliest conflicts during the Civil War.
The battle resulted in significant military and political victories for the Union. The Stones River National Cemetery is part of the Tennessee Civil War Trails Program.
The Carter House, Lotz House, and Carnton Plantation
1140 Columbia Avenue Franklin, TN 37064
The Battle of Franklin was fought on November 30th, 1864 during the American Civil War and is known for being one of the bloodiest battles in history.
It's estimated that there were 9,000 casualties by the time the battle ended so it's not surprising that this historic site is home to some pretty grisly scenes.
Hours of operation
Carnton Plantation, The Carter House, and Lotz House
Monday – Saturday 9 a.m. – 5 p.m. Sunday Noon – 5 p.m. Closed most major holidays.
Pinson Mounds Archaeological SP
460 Ozier Road Pinson, TN 38366
Pinson Mounds State Archaeological Park is home to approximately 15 Native American mounds, covering more than 1,200 acres. The Ozier Mound, the Twin Mounds, and Mound 31 are among the attractions. According to archaeological evidence, the mounds were used for both burial and religious purposes.
Andrew Johnson National Historic Site
101 N College St, Greeneville, TN 37743
The Andrew Johnson National Historic Site is a National Historic Site in Greeneville, Tennessee, operated by the National Park Service. It was established to commemorate Andrew Johnson, the 17th president of the United States, who succeeded Abraham Lincoln after he was assassinated.
Tennessee State Capitol
600 Dr. M.L.K. Jr Blvd, Nashville, TN 37243
This impressive building is home to all three branches of government for Tennessee and was built at a cost of $2.5 million (back in 1845!).
It's definitely worth taking a tour around and exploring some of the more ornate rooms such as the House and Senate chambers and Governor's reception room.
Honorable mentions:
Chattanooga National Military Park
Fort Donelson National Battlefield
Grand Ole Opry House
Oaklands Historic House Museum
The Birthplace of Country Music Museum
Graceland – Elvis Presley's former home and Sun Studio
Dunbar Cave State Park
Shelby Farms Park
Adventure Science Center
Appalachian Trail (TN & North Carolina)
That wraps up our best places to visit in Tennessee.
There you have it, if you're looking for places to visit in Tennessee this should give you plenty of inspiration!
There you have some great places to visit for all kinds of travelers whether you're on an adventure with the family, a romantic getaway for two or just looking to get away from it all and relax in peace and quiet.