Planning your dream wedding in the beautiful city of Murray, KY? Look no further as we unveil the captivating wedding venues that this charming city has to offer. Nestled in the heart of Kentucky, Murray is renowned for its picturesque landscapes, warm hospitality, and stunning event spaces. Whether you envision an intimate gathering or a grand celebration, Murray boasts an array of wedding venues that will leave you in awe. From elegant ballrooms to romantic gardens and rustic barns, each venue exudes its own unique charm, making your special day an unforgettable experience. Let's embark on a journey to discover the top wedding venues in Murray, KY, and create memories that will last a lifetime.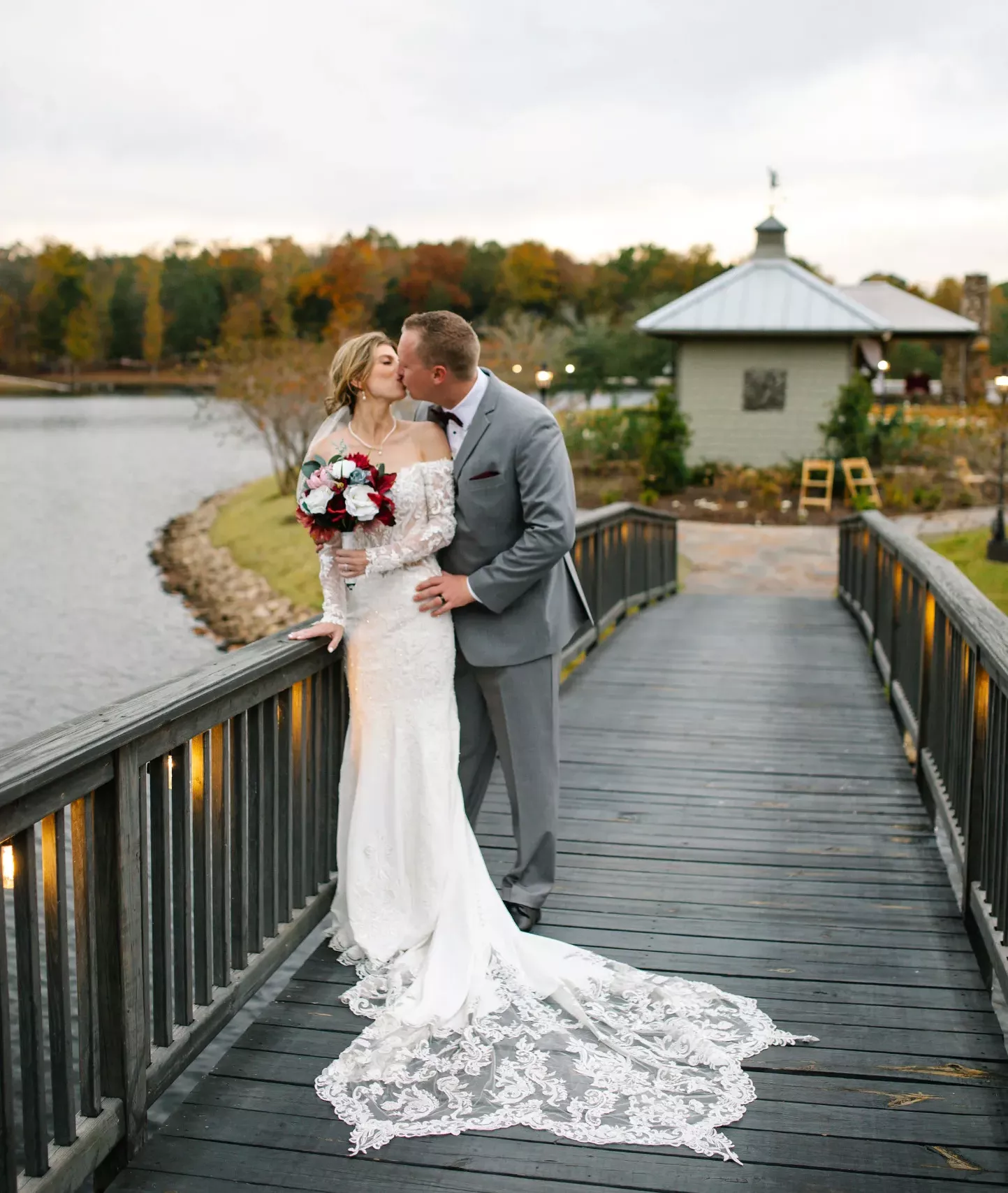 1. Sandy Creek Farms: Destination Weddings in Tennessee
Address: 239 Poplar Grove Rd, Springville, TN 38256
Welcome to Sandy Creek Farms, Springville, TN's ultimate destination wedding venue. Our picturesque 430-acre property offers a unique and memorable experience for couples seeking an unforgettable wedding celebration. From our private island ceremony area and rustic barn reception to our tranquil greenhouse and scenic hiking trails, Sandy Creek Farms has everything you need to bring your dream wedding to life.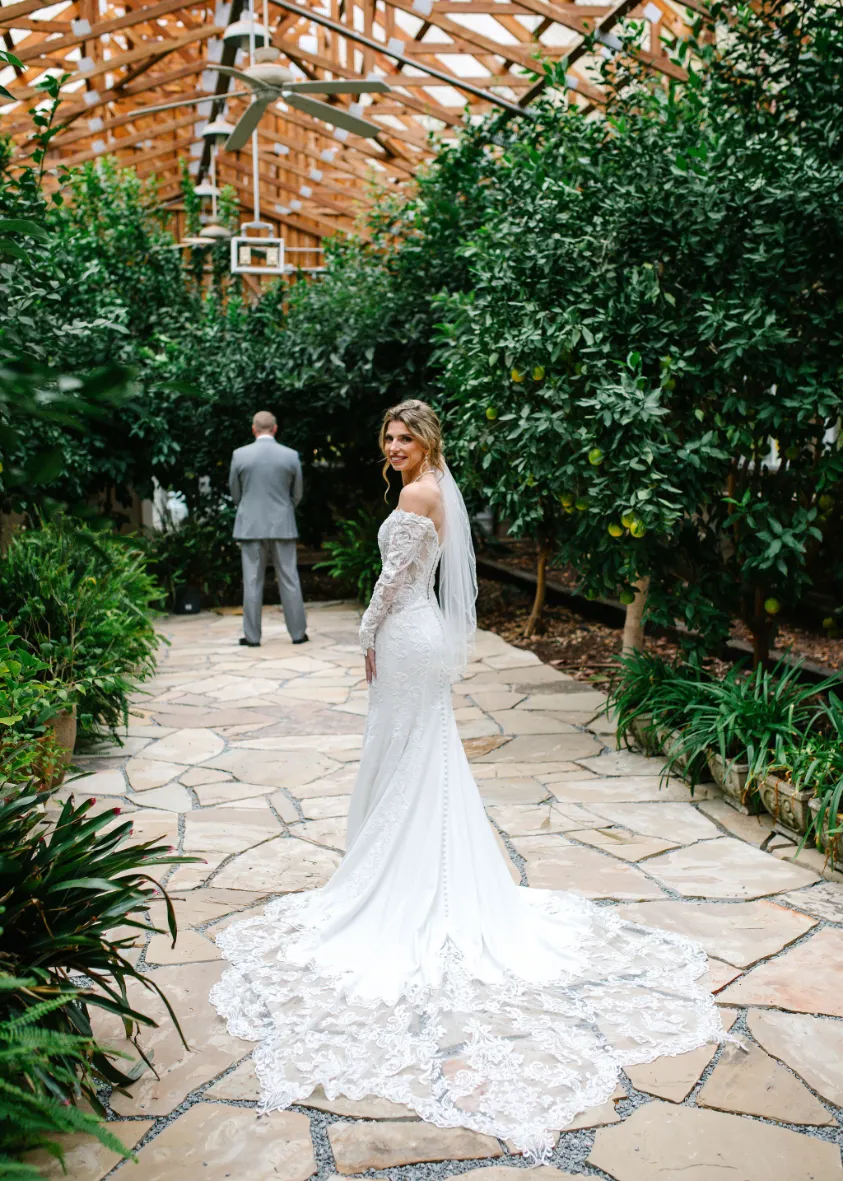 Unforgettable Ceremony Locations
At Sandy Creek Farms, we take pride in offering a variety of enchanting ceremony locations that will leave you and your guests in awe. Here are just a few of our stunning options:
The Island: Begin your journey as a couple by crossing a starlit bridge to our well-appointed flagstone patio on our private island. This picturesque setting is a favorite among couples seeking a magical and romantic atmosphere.
The Pines: Step into a dreamy forest surrounded by magnificent pines and exchange vows under a beautiful cedar arbor. Our newest ceremony spot is ideal for couples who desire an enchanting and intimate setting.
The Stables: Say 'I do' in our gorgeously restored two-story horse barn. With its state-of-the-art upgrades and amenities, this unique venue will create an unforgettable backdrop for your special day.
The Pavilion: Walk down the aisle in our climate-controlled banquet room, offering panoramic views of lush forests and vibrant florals. This elegant space provides the perfect blend of comfort and natural beauty.
The Lakeview Cabin: For intimate weddings, our outdoor covered patio with breathtaking lakefront views is the ideal setting—exchange vows surrounded by the serene beauty of nature, creating cherished memories for you and your guests.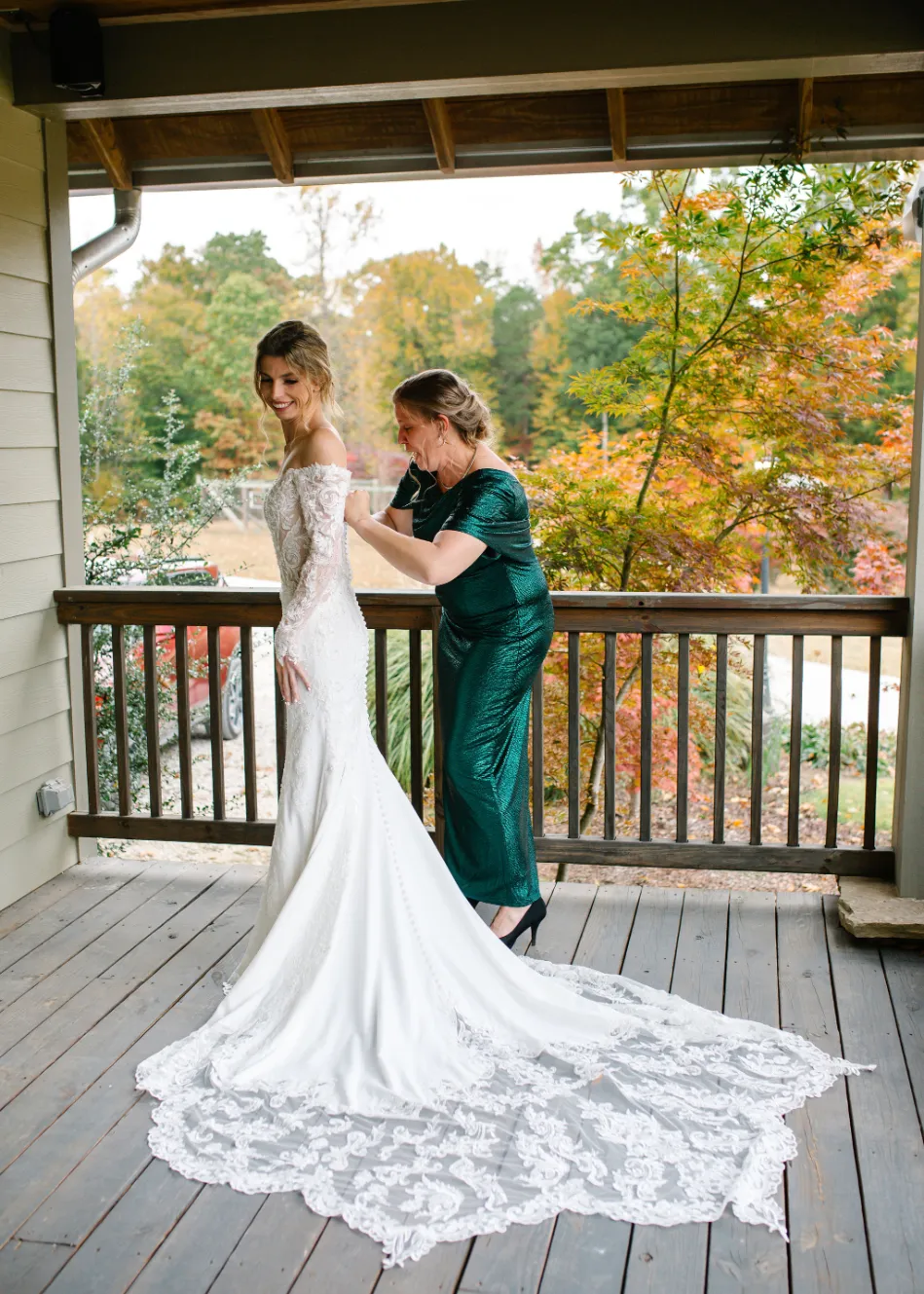 Extraordinary Features and Activities
We go above and beyond at Sandy Creek Farms to ensure your wedding experience is exceptional. Here are some of the unique features and activities that set us apart:
10 miles of hiking trails
Fishing for bass and catfish in our 20-acre lake
ATV rides for an exhilarating adventure
Relaxing kayak tours for a peaceful retreat
Overnight accommodations in seven options, including two pet-friendly lodgings
Private island with a natural stone pavilion, underwater lighting, and a tranquil fountain
Luxurious bridal suite and groom's room for pre-wedding preparations
On-site gym, guest laundries, and watercraft rentals
Beautiful photo opportunities at every turn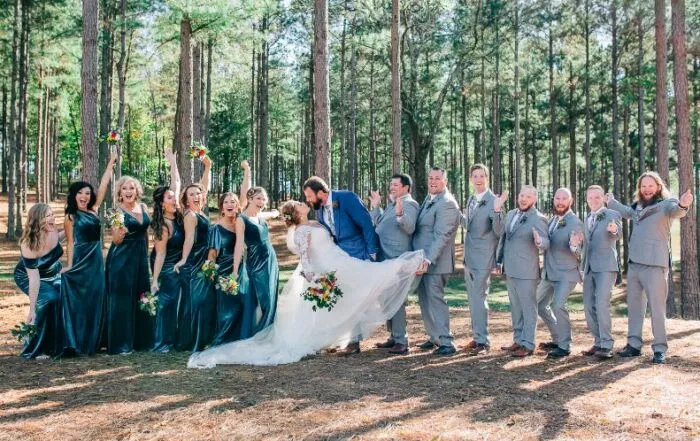 Comprehensive Packages for Your Needs
We understand that every couple has unique preferences and requirements for their wedding day. That's why we offer a range of comprehensive packages tailored to your specific needs. Explore our options below:
The Elopement Package: Ideal for couples seeking an intimate wedding, this package is priced at $2,500 (Mon-Thurs) and provides a gorgeous setting for a small, private celebration.
The DIY Package: Perfect for the creative and budget-conscious couple, this package ranges from $3,000 to $8,000. It offers convenience and flexibility, allowing you to customize your wedding while staying within your desired budget.
The Micro Wedding Package: Designed for weddings with 50 or fewer guests, this package starts at $4,500 and offers the assistance of our dedicated team. You'll have the option to choose from two stunning venues to create an intimate and unforgettable experience.
"It Takes Two" Package: If you envision a wedding with separate rehearsal dinners, ceremony, and reception venues, this package is for you. Starting at $4,500 and up to $13,000, it provides the perfect solution for couples wanting a seamless and distinctive wedding celebration.
The Retreat: Indulge in the ultimate destination wedding experience with our premium package, priced between $18,500 and $21,500. Perfect for couples who desire an entire weekend at our property, this package includes full assistance from our dedicated team to handle all the work and details.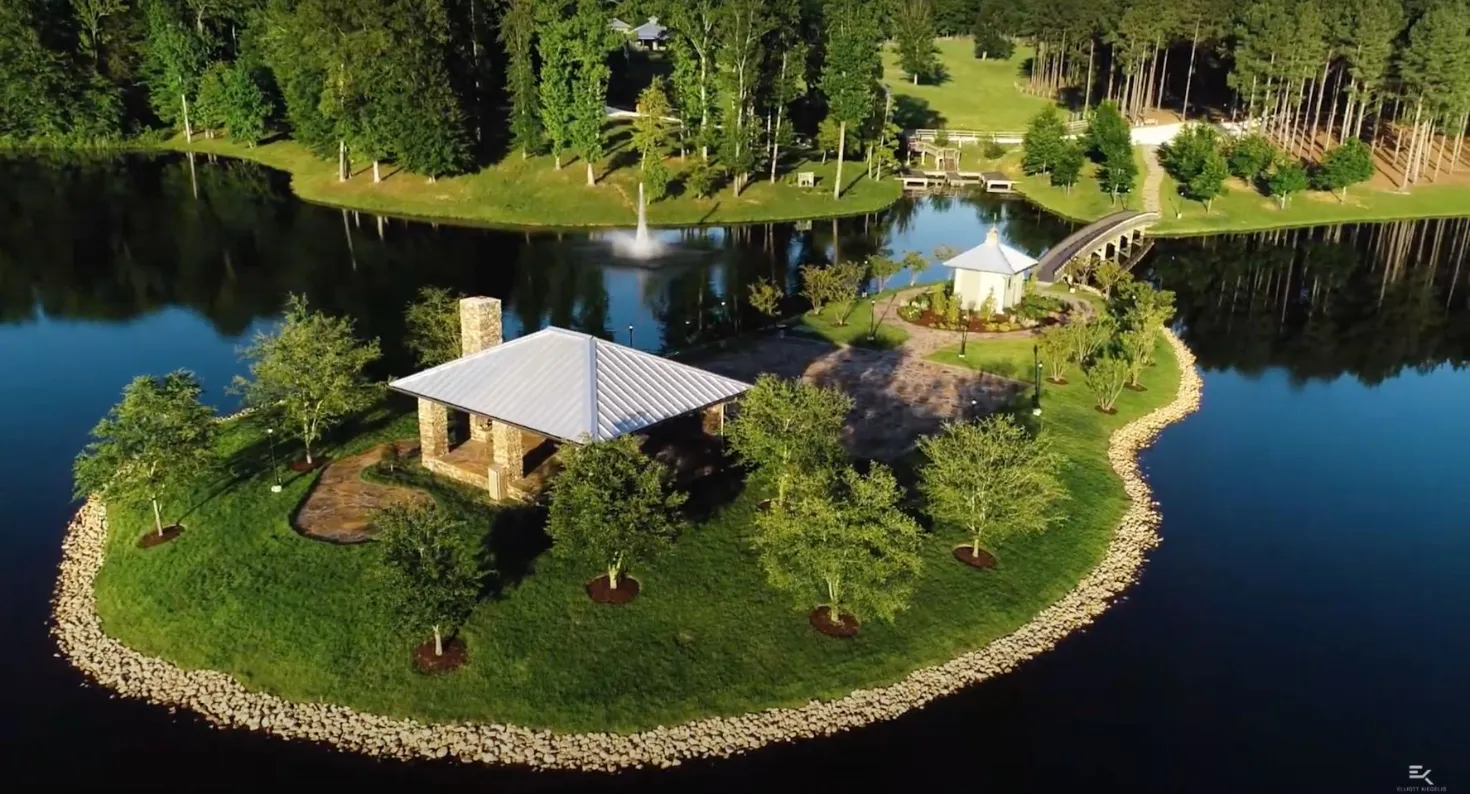 Exceptional Service and Transparent Pricing
At Sandy Creek Farms, we pride ourselves on providing exceptional service and transparency in pricing. We believe in upfront pricing with no hidden fees, ensuring that you clearly understand the costs involved. You can trust us to deliver the wedding of your dreams without any unwanted surprises.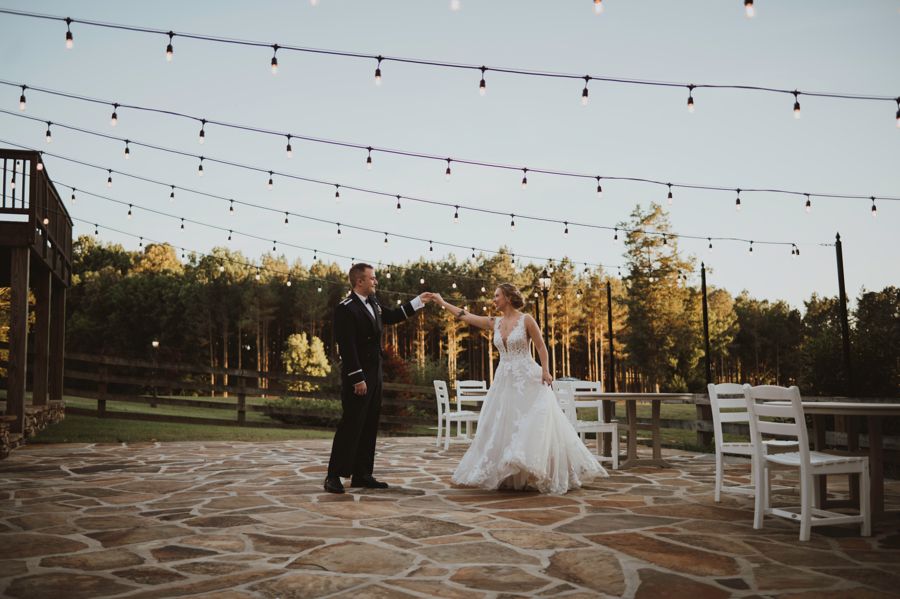 Embark on your dream wedding journey at Sandy Creek Farms, where rustic elegance, natural beauty, and warm hospitality come together to create an unforgettable experience. Let our panoramic views, inviting indoor spaces, and extraordinary amenities bring your vision to life. Contact us today to explore our packages and start planning your dream wedding at Springville's premier destination venue.
2. The Bella Barn of West Tennessee
Address: 360 Blooming Grove S, McKenzie, TN 38201
A Serene Country-Setting for Your Dream Wedding
The Bella Barn of West Tennessee is a wedding venue that understands the importance of a perfect wedding day. They offer a serene country-setting that captures the hearts of brides looking for a picturesque location. The rustic barn venue, originally constructed by an Amish farmer, combines the charm of rustic and vintage aesthetics with modern amenities like air conditioning. Whether couples desire an elegant high-end affair or a rustic countryside wedding, The Bella Barn is dedicated to making their dreams come true.
Highlights of the venue include captivating views of rolling hills and stunning sunsets on the quiet grounds. The newly remodeled barn showcases the rustic beauty that brides seek, while incorporating modern conveniences such as lighting, air conditioning, his and her bathrooms, a kitchen, and aesthetic touches that add to the venue's charm.
With its open barn area, The Bella Barn can comfortably accommodate up to 325 guests, making it suitable for weddings of various sizes. The venue also offers plenty of outdoor space, including a breathtaking outdoor pavilion with tall white trusses. Many brides choose this space for live music and dancing, creating an enchanting atmosphere.
For couples who prefer an outdoor wedding, The Bella Barn provides vast country pastures with rustic gates, trees, and wildlife as a stunning backdrop for photos. The natural beauty of the surroundings enhances the ambiance, adding to the enchantment of the occasion.
Venue Details:
Size: The Bella Barn offers 3900 square feet of covered space, including the pavilion, main barn, back hall, foyer, kitchen, and two bathrooms.
Guest Capacity: The venue comfortably accommodates up to 325 people, ensuring there is ample room for guests to enjoy the celebration.
Dance Floor: Couples have the option to utilize the beautiful pavilion as a dance floor or choose other areas within the barn, depending on their desired layout. The pavilion is protected from inclement weather, allowing for uninterrupted dancing and celebration.
Outdoor Ceremony Sites: The venue has two pre-positioned sites with arches and arbors for outdoor ceremonies and other suitable areas on the property for ceremonies and photo opportunities.
Bridal and Groom's Rooms: The Bella Barn offers a spacious suite for the bride, equipped with a full kitchen, bathroom, living room, and dressing area. Additionally, a groom's room is available for the groom and his groomsmen to prepare and relax before the festivities begin.
Decor & Amenities:
Lighting and Draping: Inside the barn, guests will find six beautiful chandeliers and cafe lights that create a warm and inviting atmosphere. The venue also provides draping at two of the doors and between the main barn and back hall.
Props: The Bella Barn offers two whiskey barrels and multiple props for couples to use within the barn. Additionally, a well-stocked prop room is available for rental.
Tables, Chairs, and Tablecloths: The venue provides 35 tables of various sizes and shapes and 175 dark wooden chairs. However, tablecloths are not included in the rental.
Air Conditioning: To ensure guests' comfort and convenience, the barn is equipped with air conditioning, allowing everyone to enjoy the celebration regardless of the weather.
Full-Service Kitchen: The Bella Barn offers a fully equipped kitchen for catering and food preparation during the event.
Planning & Policies:
Event Planning: While the venue does not provide event planning services, onsite overseers are present during events to ensure the smooth operation of the barn and grounds. Setup and cleanup options are available as part of the pricing.
Catering Services: The Bella Barn does not provide catering services directly but is happy to provide a list of preferred vendors upon booking.
Alcohol Provision: The venue has provisions in place for serving alcohol. Detailed information is available upon request.
Liability Insurance: The Bella Barn requires liability insurance for every event held on the premises. Terms and estimates can be obtained through The Event Helper.
Deposit Requirement: A 35% deposit is required to secure a desired date.
The Bella Barn of West Tennessee aims to create a truly spectacular wedding day for couples. Its serene country-setting, rustic charm, modern amenities, and breathtaking outdoor spaces provide an ideal backdrop for the wedding of your dreams. Contact The Bella Barn today to book your date and begin planning the wedding you've always envisioned.
3. Lighthouse Landing Resort & Marina
Address: 320 W Commerce Ave, Grand Rivers, KY 42045
Lighthouse Landing Resort & Marina is one of the top wedding venues in Murray, KY. Located on the waterfront, this venue offers a stunning outdoor ceremony space with a picturesque view of the lake. The reception hall can accommodate up to 150 guests and offers catering options with customizable menus. On-site accommodations include cozy cottages and rooms with lake views for the bridal party and guests. In addition to event planning services, Lighthouse Landing also offers photography services to capture every moment of the special day. With its gorgeous location, exceptional services, and capacity to accommodate both small and large weddings, Lighthouse Landing Resort & Marina is the perfect choice for couples seeking a memorable and picturesque wedding venue in Murray.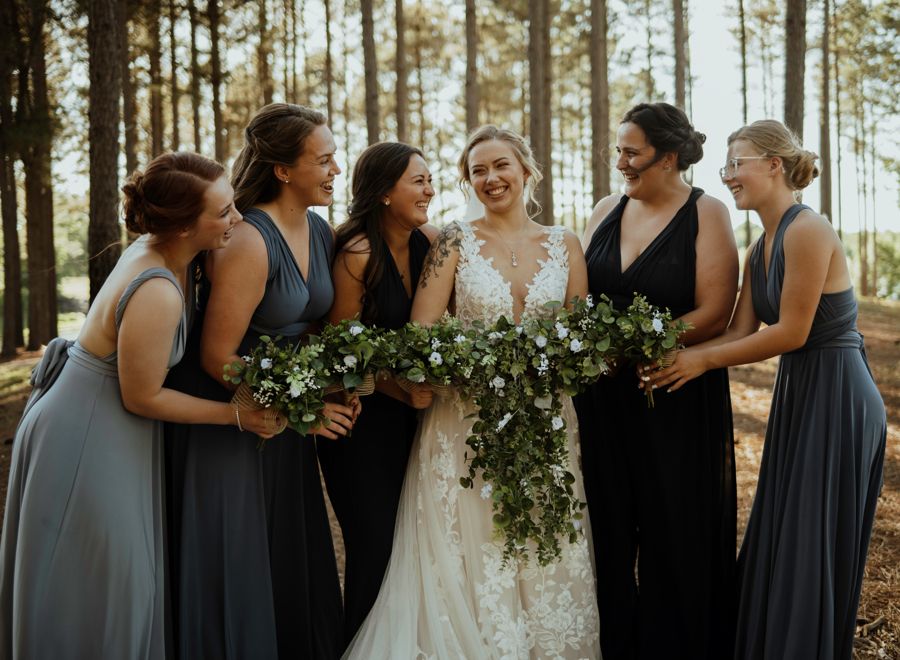 Good luck!
As you explore the enchanting wedding venues in Murray, KY, you'll find yourself immersed in a world of beauty, elegance, and heartfelt moments. Each venue offers a unique atmosphere, allowing you to curate the wedding of your dreams. From the lush greenery of Murray-Calloway County Park to the rustic charm of The Barn at Hickory Hills, and the historic allure of The Alhambra Theatre, you'll discover the perfect backdrop for your love story. With exceptional amenities, attentive staff, and a touch of Southern hospitality, these venues in Murray, KY, are ready to turn your wedding day into an extraordinary experience. Embrace the natural beauty, celebrate your love, and create cherished memories that will last a lifetime. Choose Murray, KY, as your wedding destination and let these remarkable venues set the stage for your happily ever after.