Unique Destination Wedding Locations
Choose from six wedding venues and lodging options including a private island
Create your dream destination wedding and mini vacation in Tennessee
Day and night, you'll love our unique wedding venue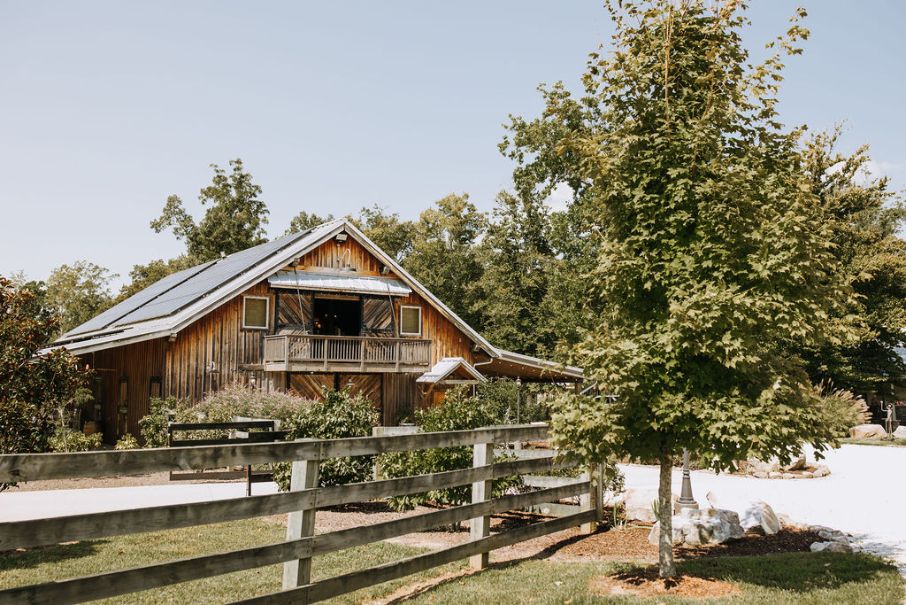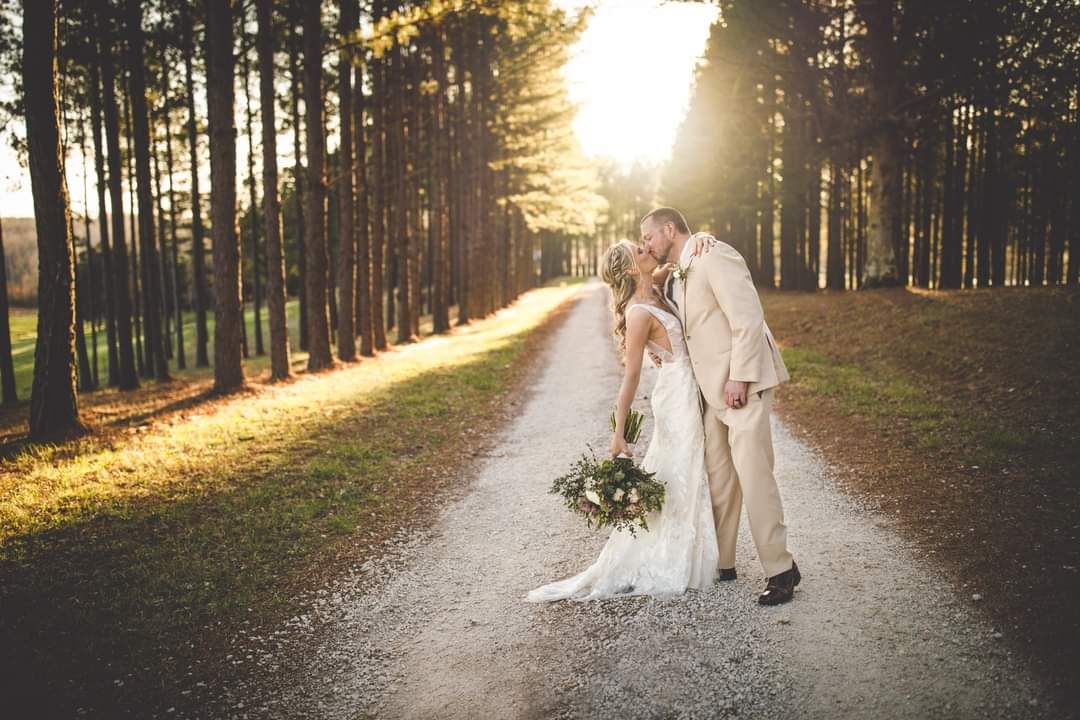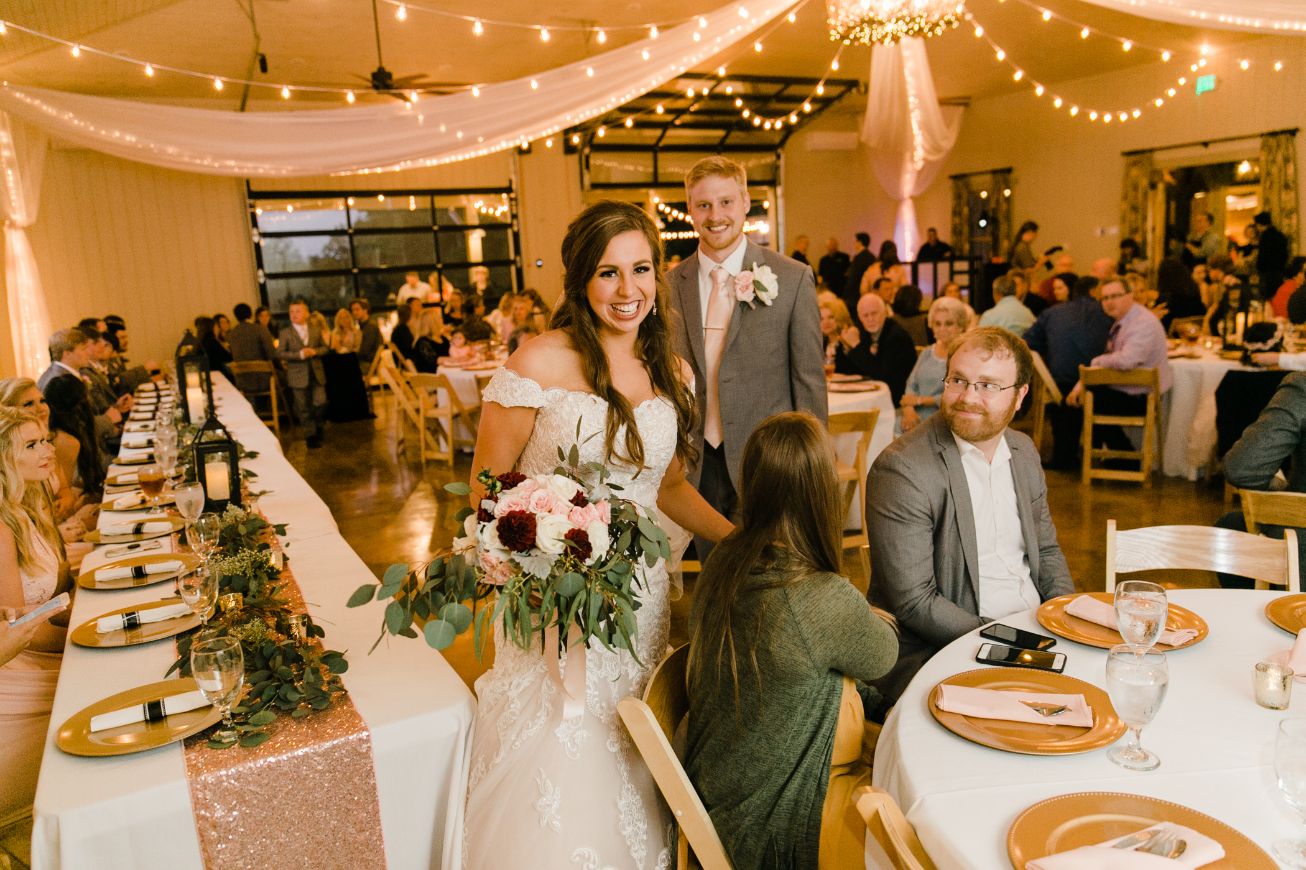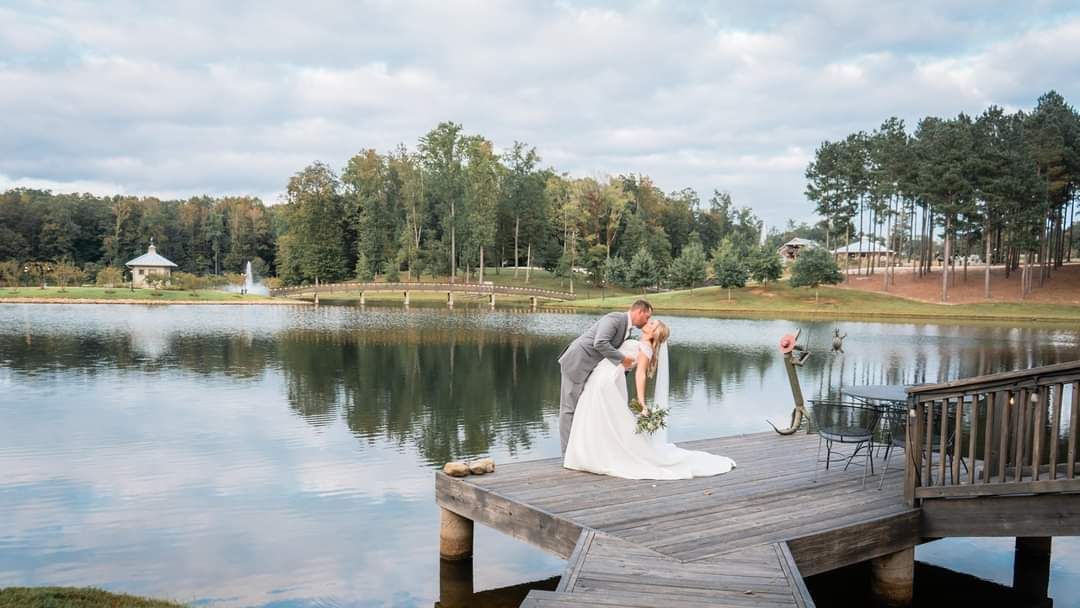 430 acres with manicured forests, extensive landscaping, outdoor sculptures
8 miles of hiking trails
Fish for bass and catfish, ride your ATV, and take a relaxing kayak tour in our 20-acre lake
6 indoor and outdoor ceremony and reception options
6 lodging options (pet-friendly)
Private island featuring a natural stone pavilion, underwater lighting, and a fountain
Bridal suite and grooms room
On-site gym, guest laundries, and kitchen, and watercraft rentals
Beautiful photo opportunities
unique destination wedding locations
Cross over a starlit bridge across the lake to our well-appointed flagstone patio – couples favorite.
Step into a dreamy forest featuring magnificent pines and a cedar arbor – our newest ceremony spot.
Say 'I do' in a two-story gorgeously restored horse barn with state-of-the-art upgrades and amenities.
Walk down the aisle in a climate-controlled banquet room with panoramic views of forests & florals.
Step onto an outdoor covered patio with lakefront views– perfect for intimate weddings.
Recite your nuptials in this intimate green setting- perfect for elopements and tiny weddings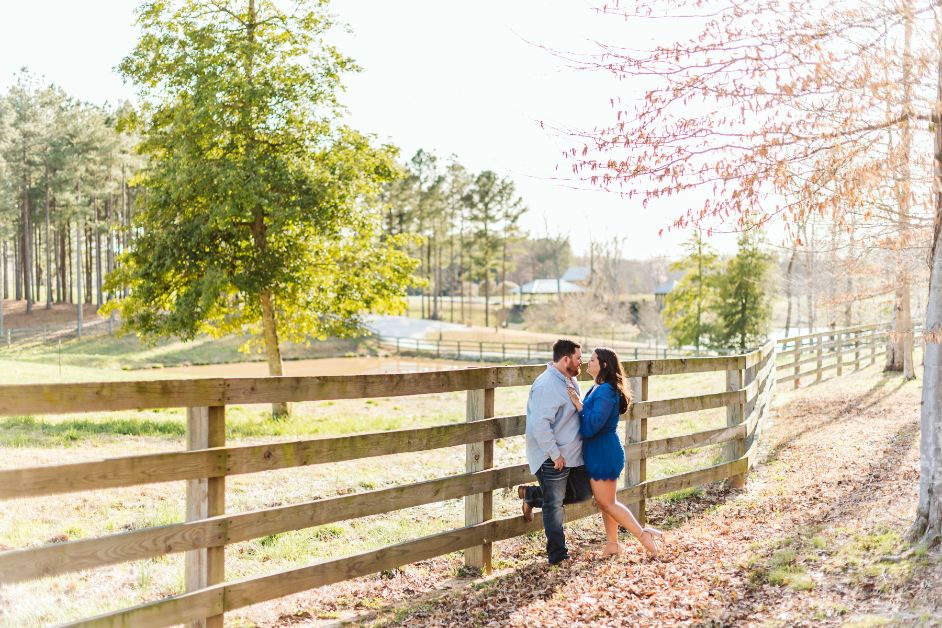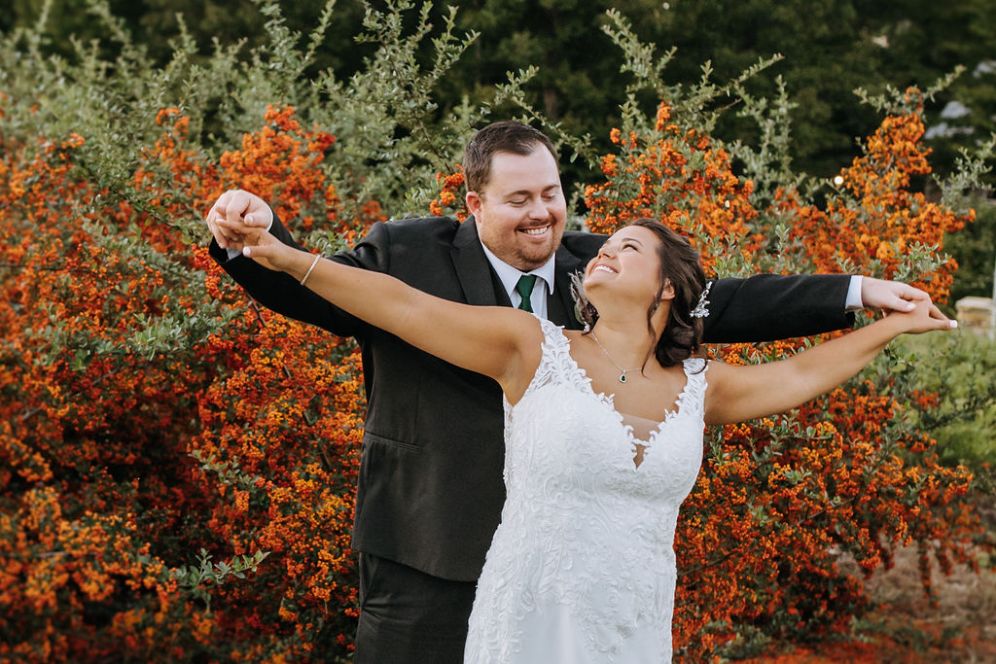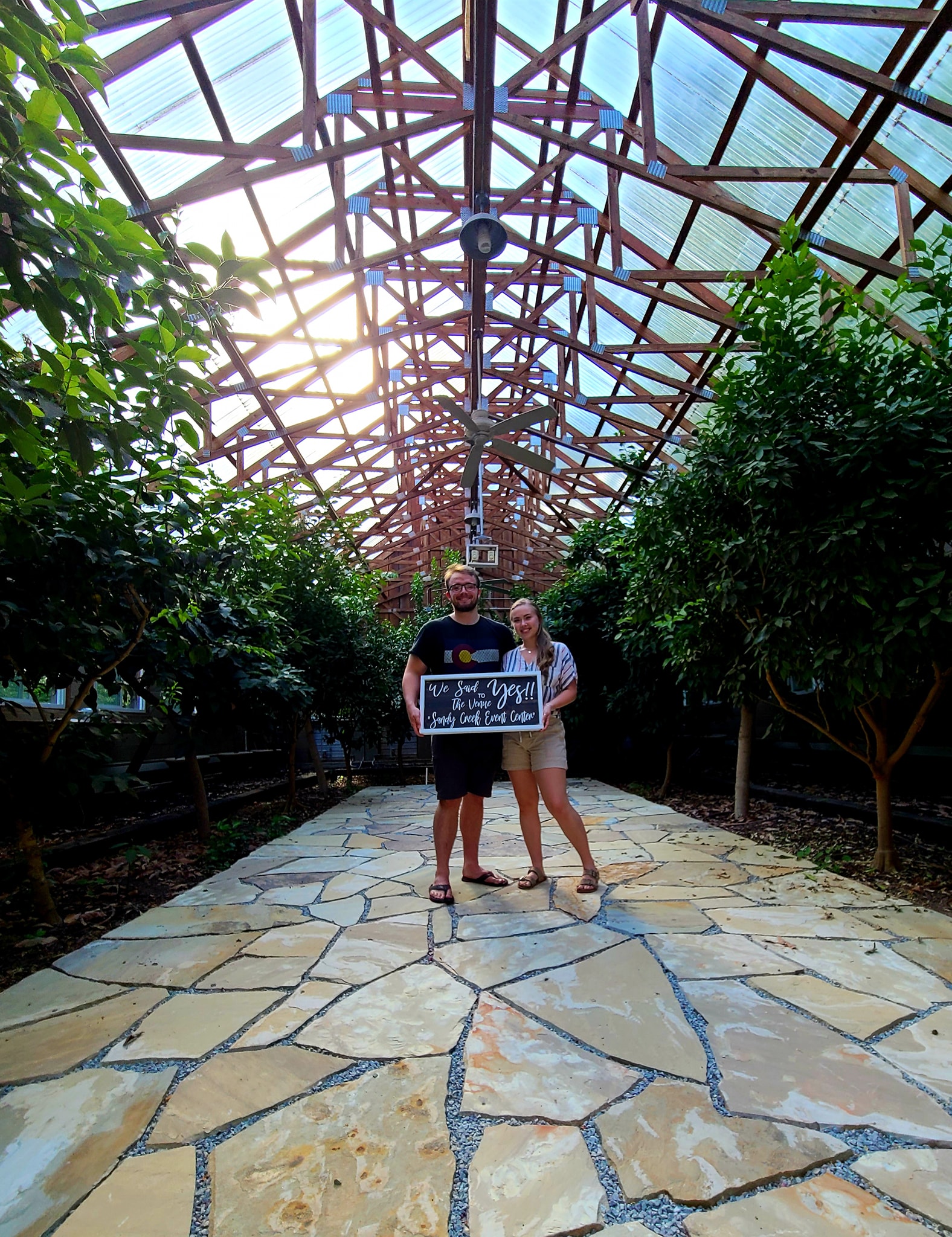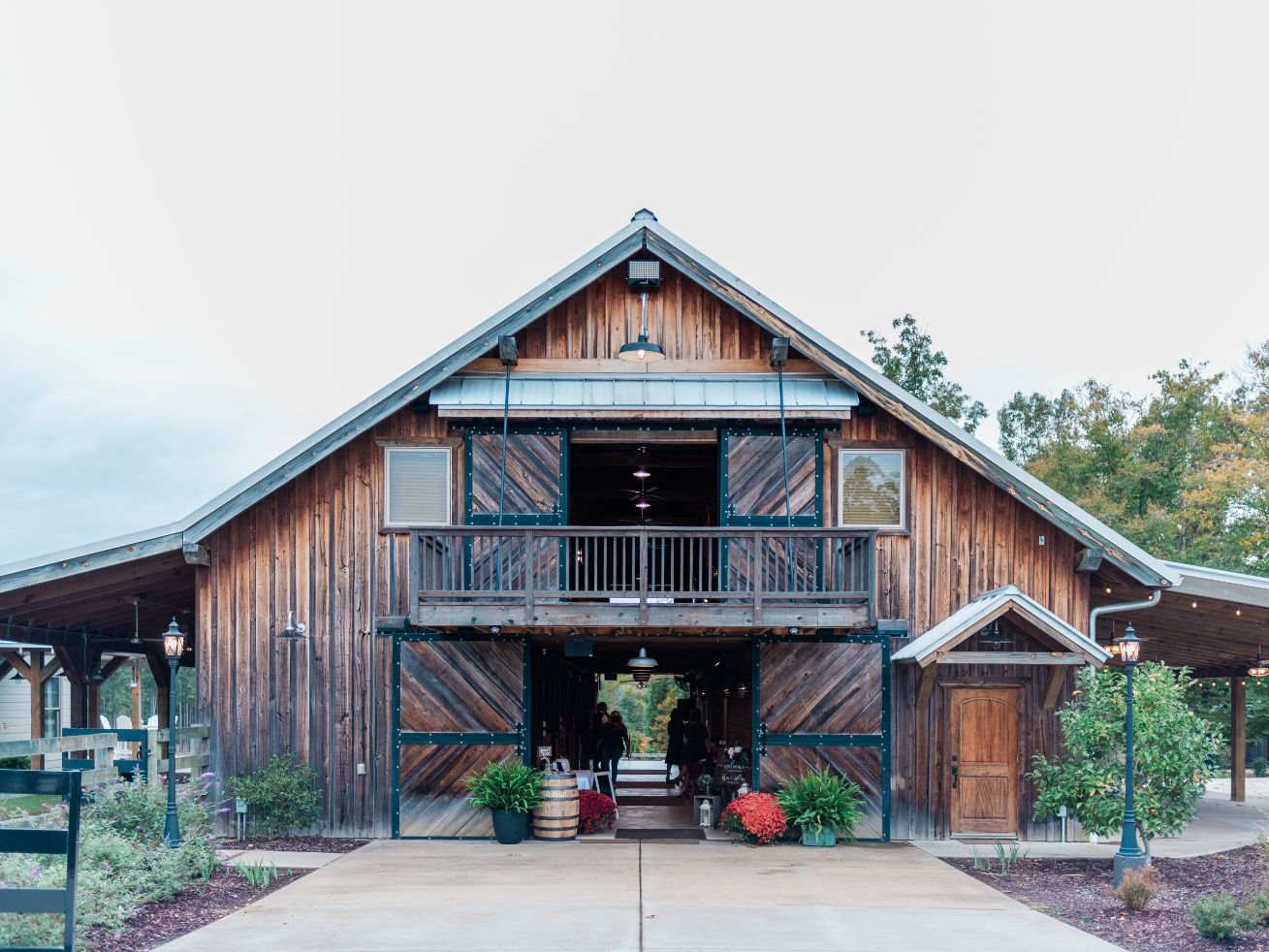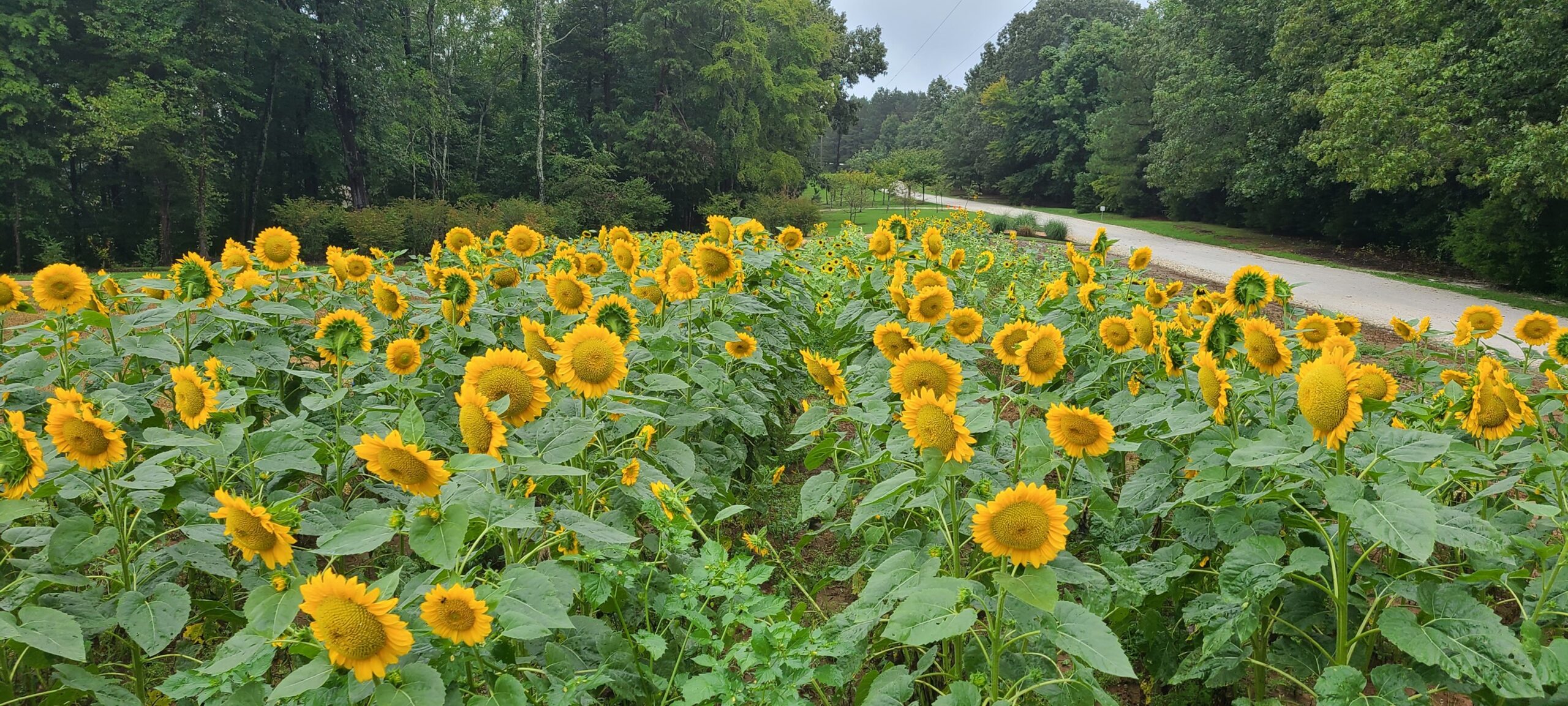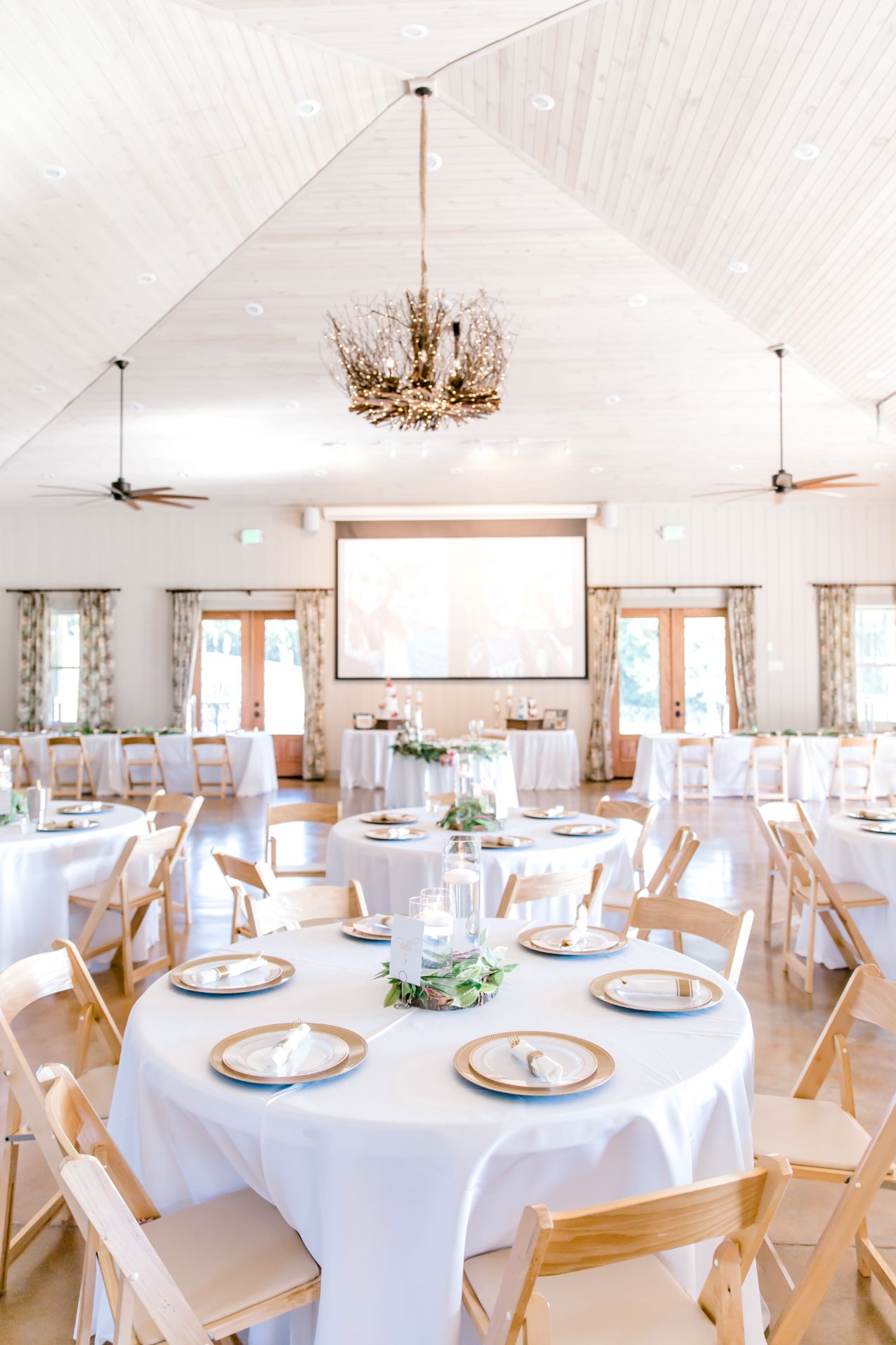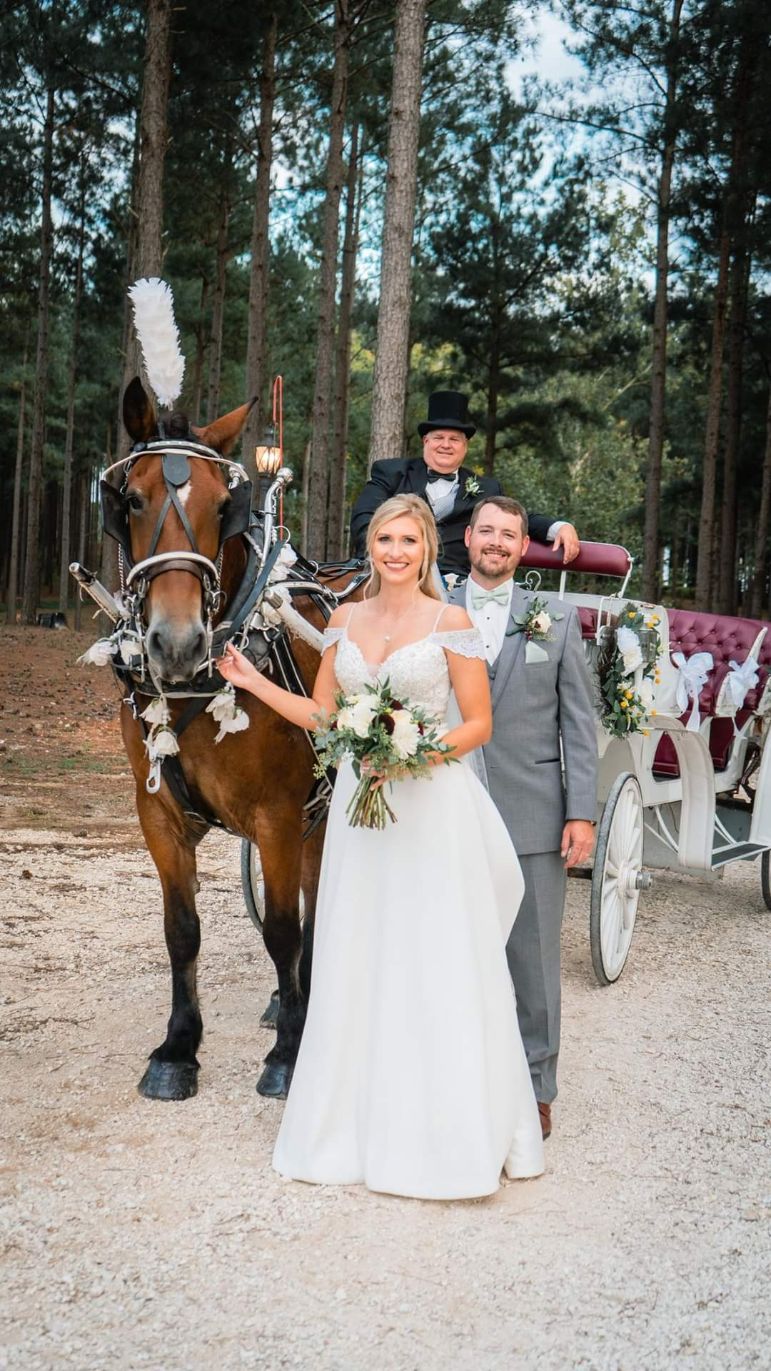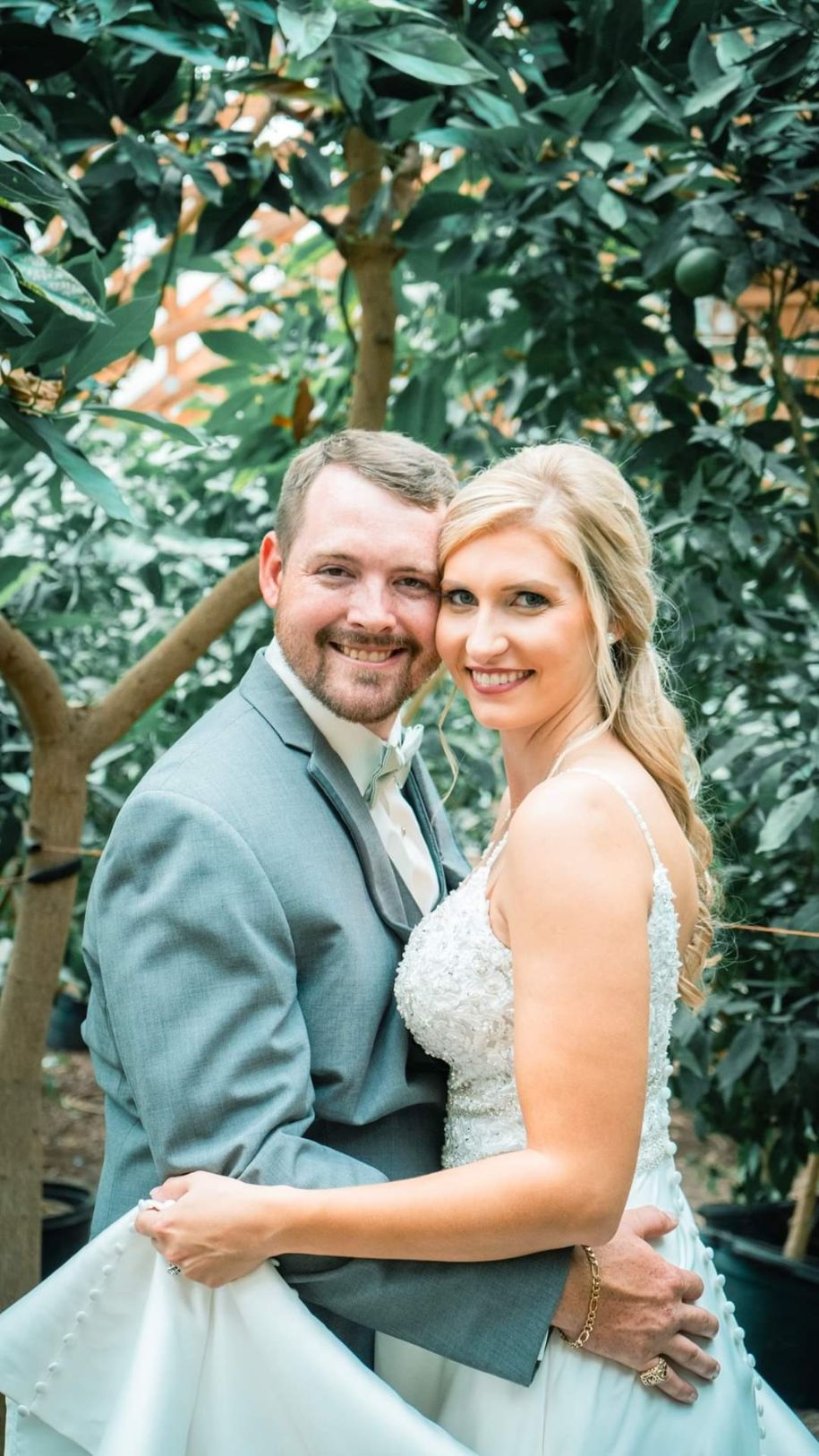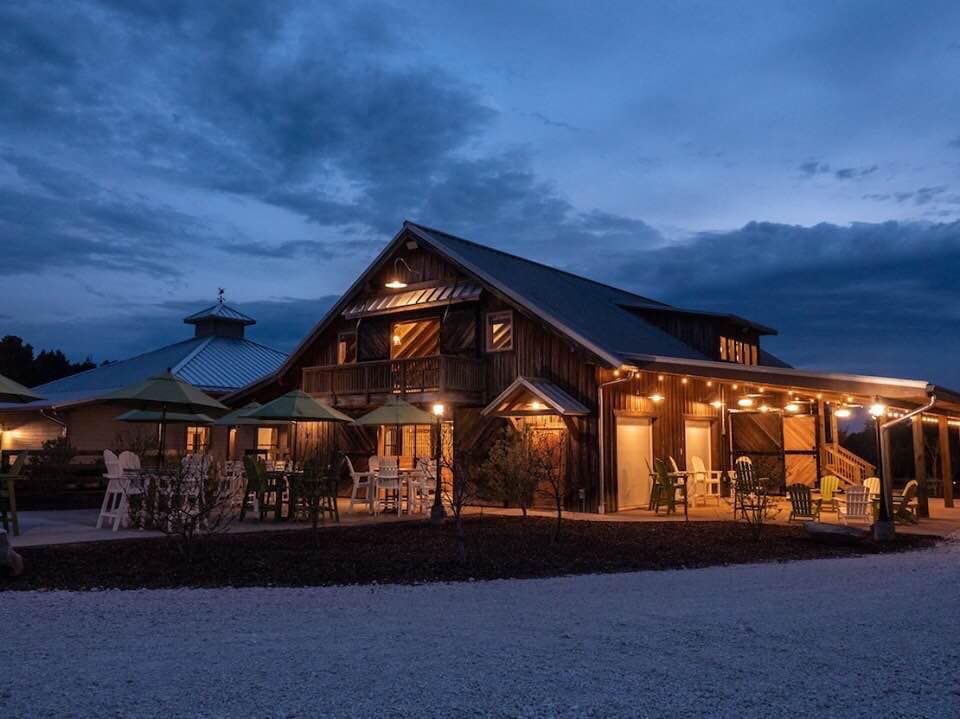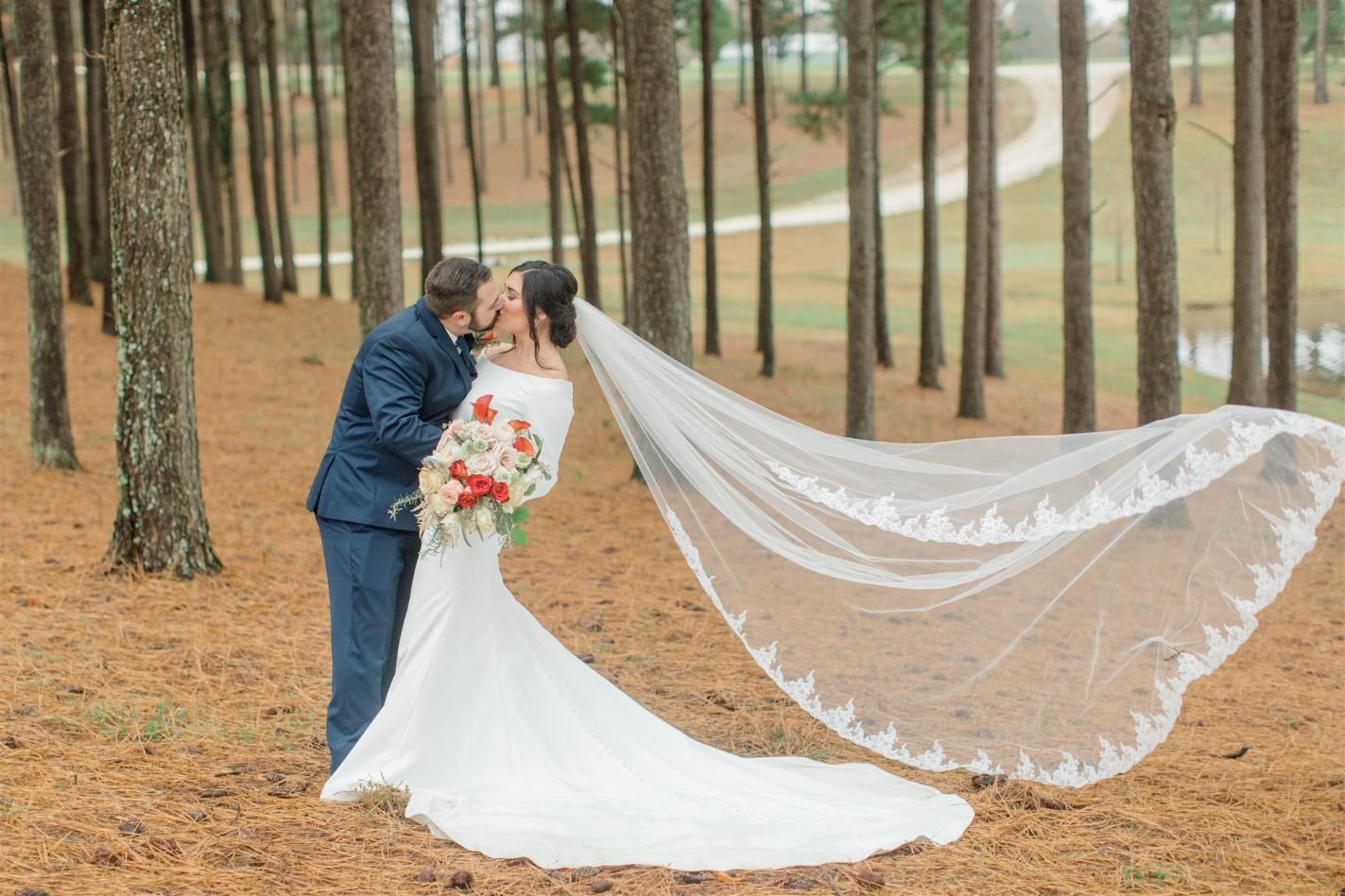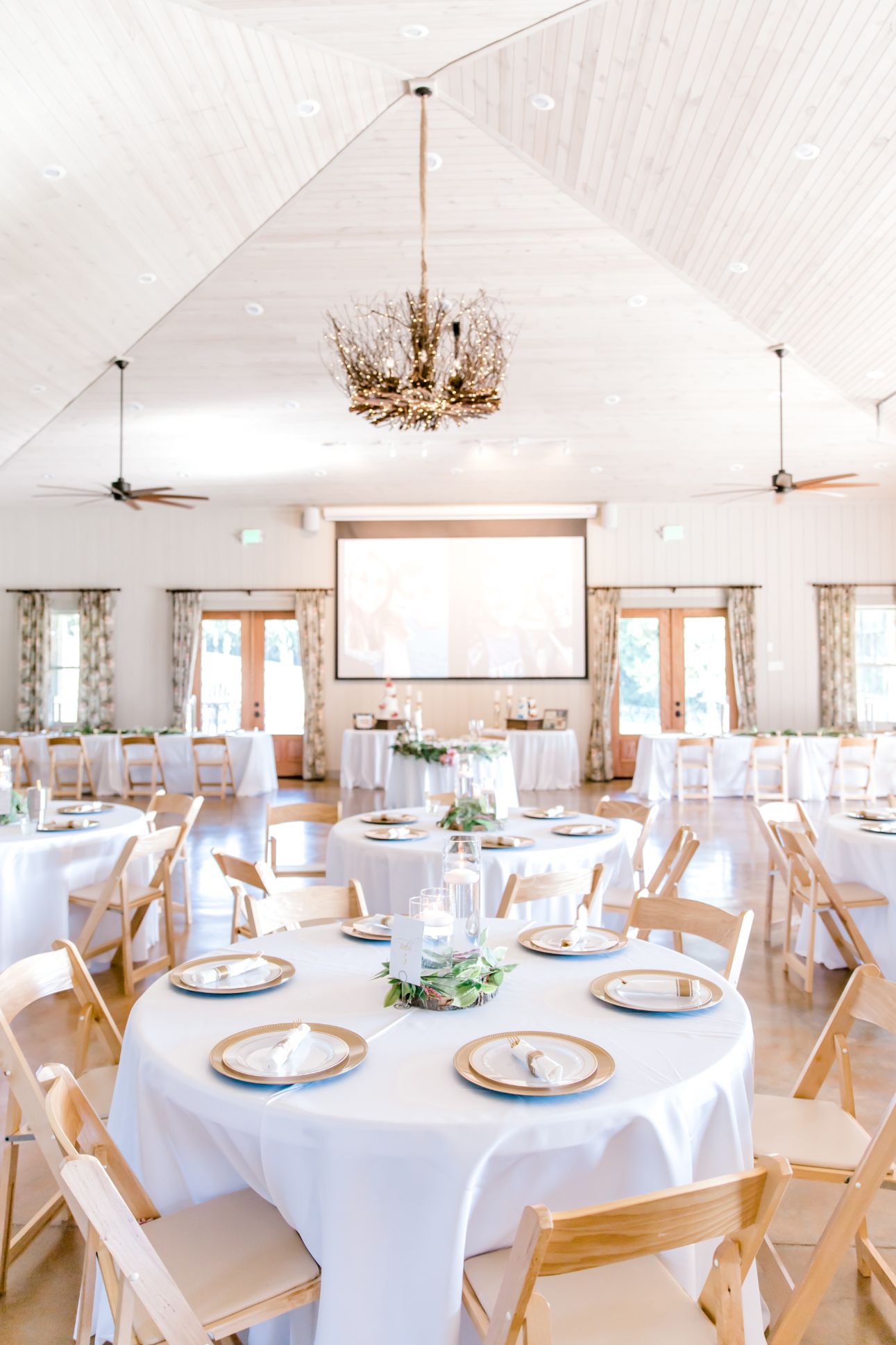 If you're dreaming of an intimate ceremony, need help finding a wedding planner, want to see more wedding photos of our beautiful venue, or have questions about wedding inspiration/wedding reception, don't hesitate to reach out to us.
We're near lots of international and domestic airports. Many of our wedding couples come for destination weddings from Florida, Georgia, New York, Kentucky, Alabama, West Virginia, Pennsylvania, and beyond.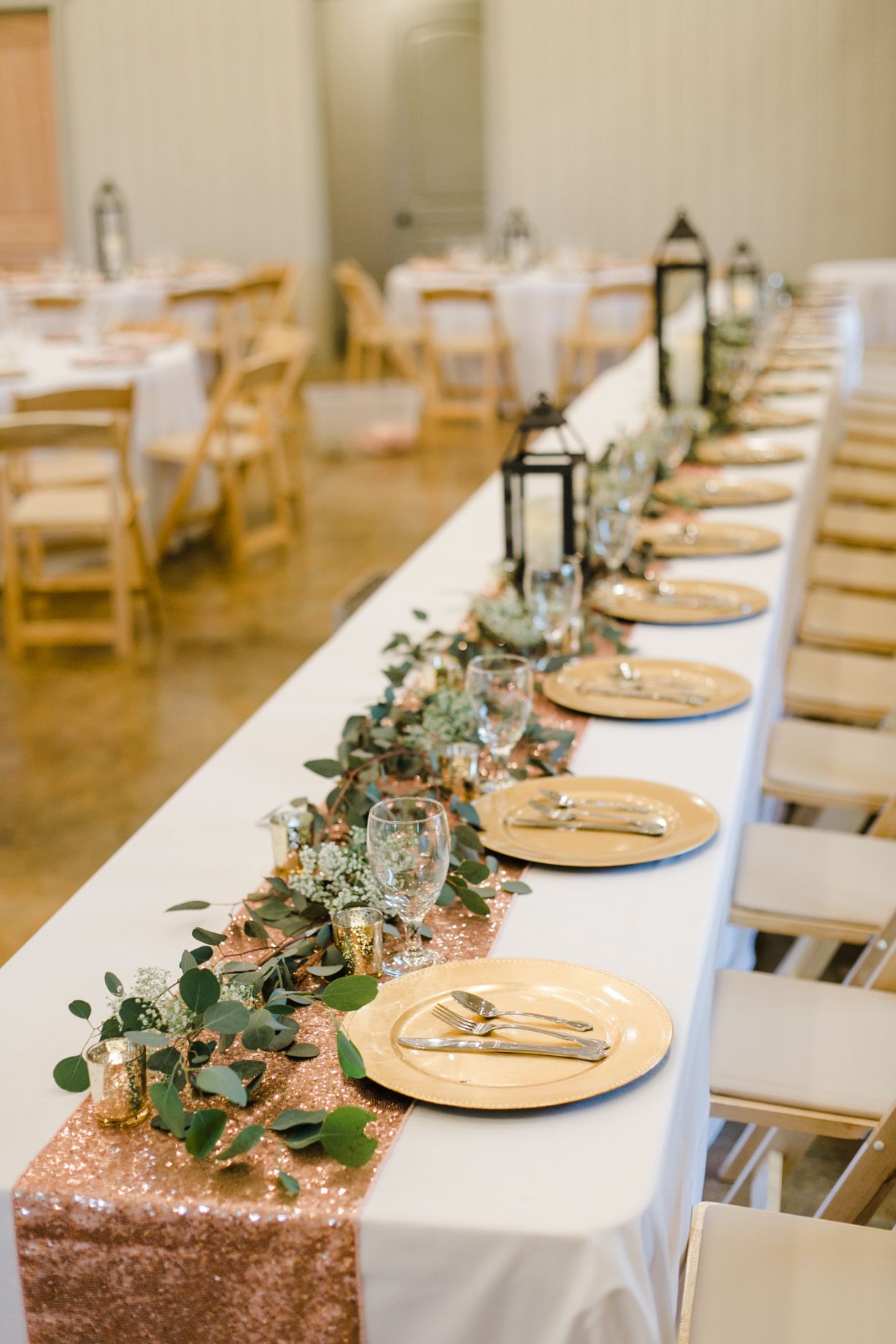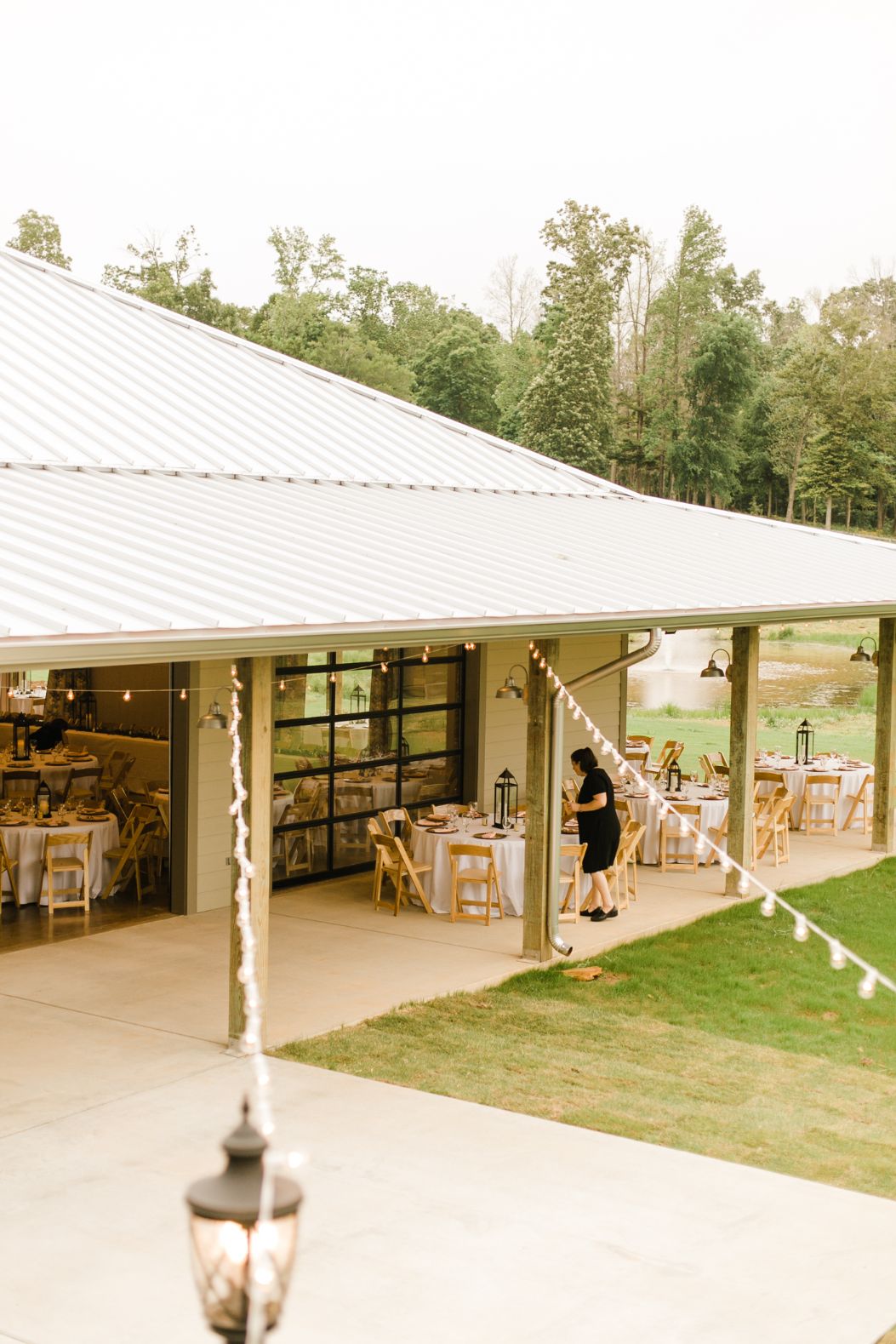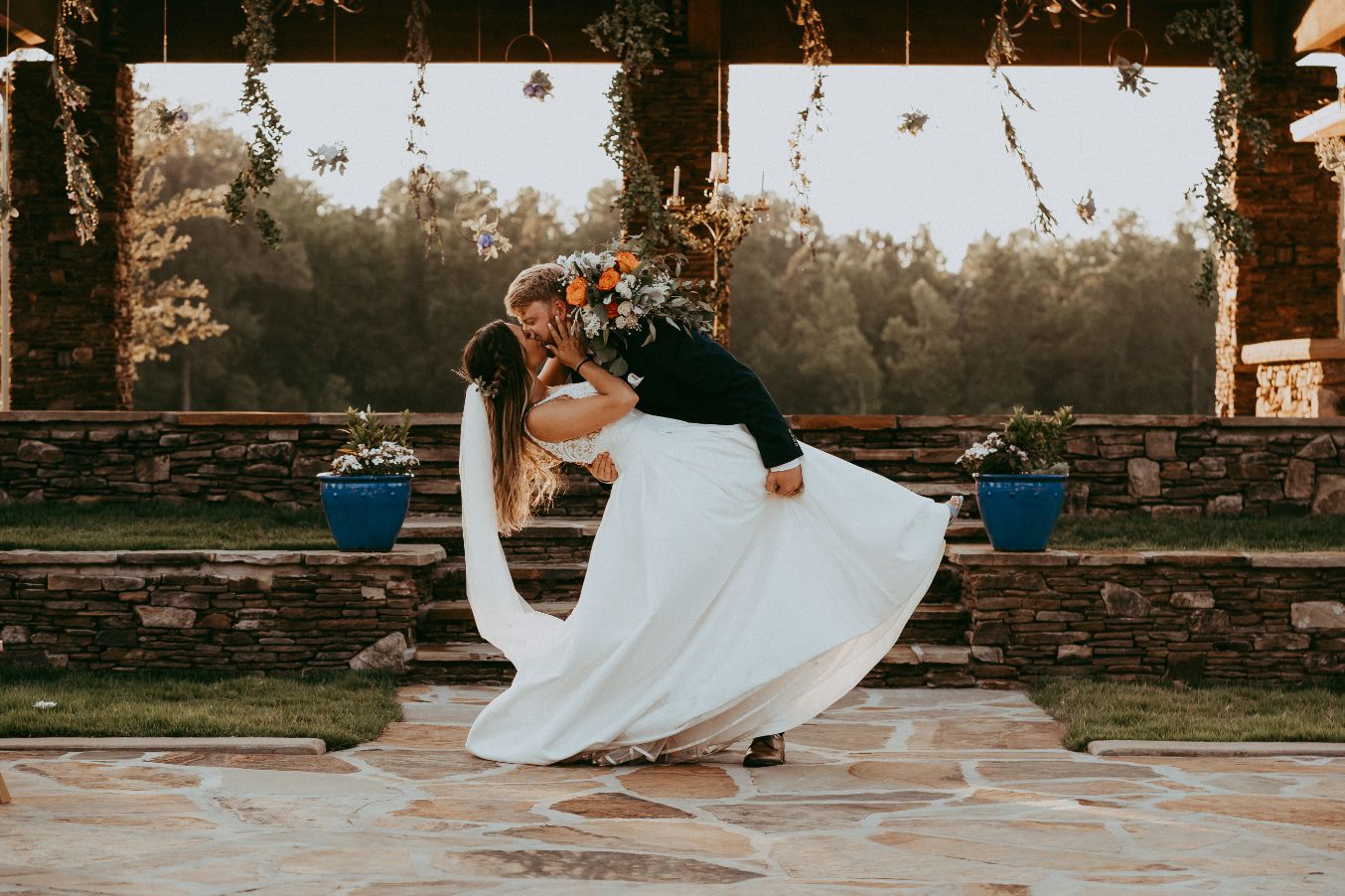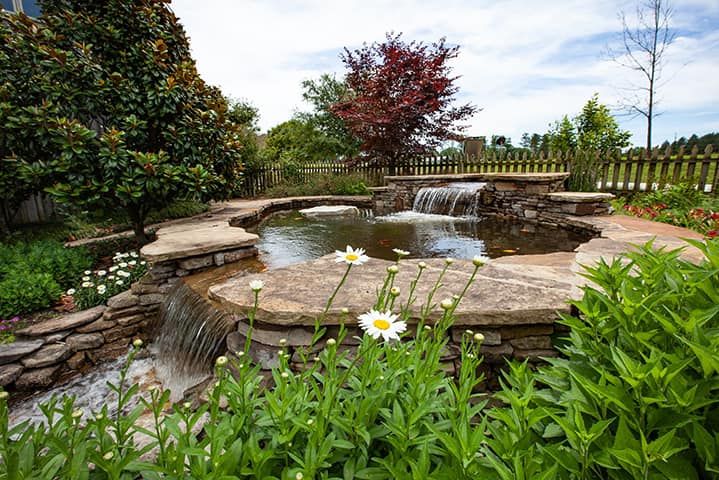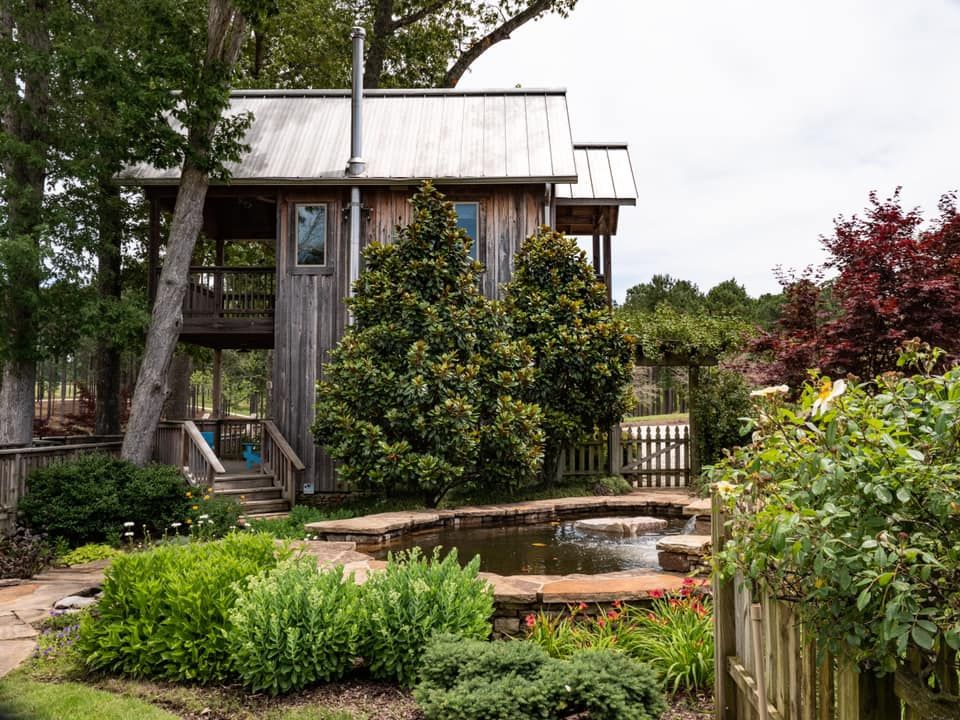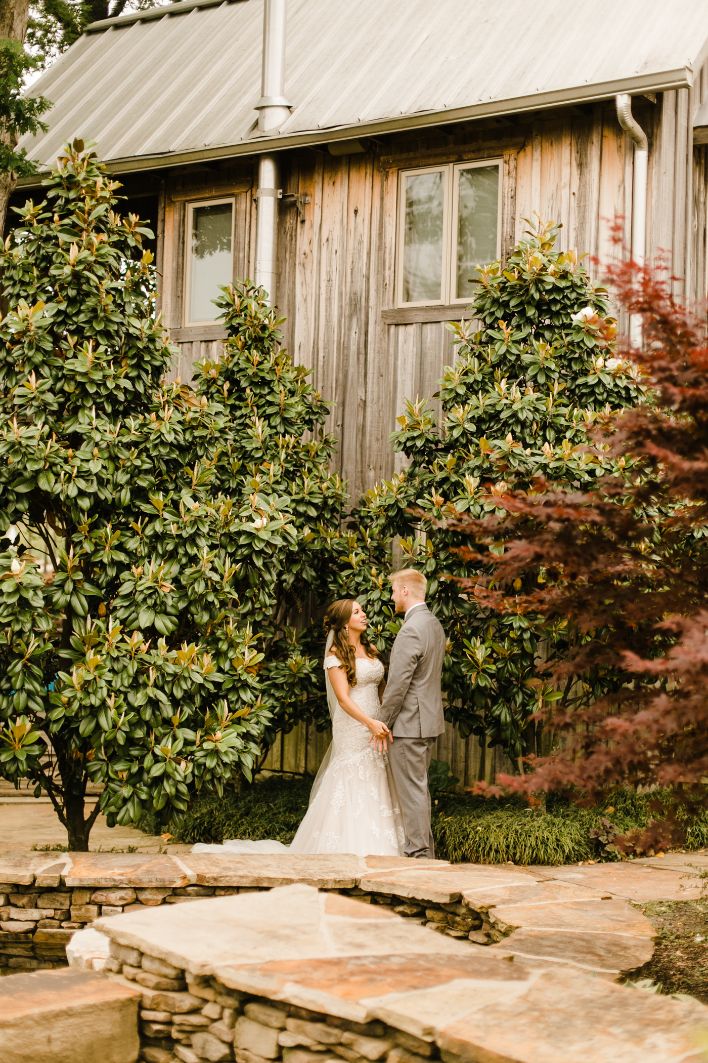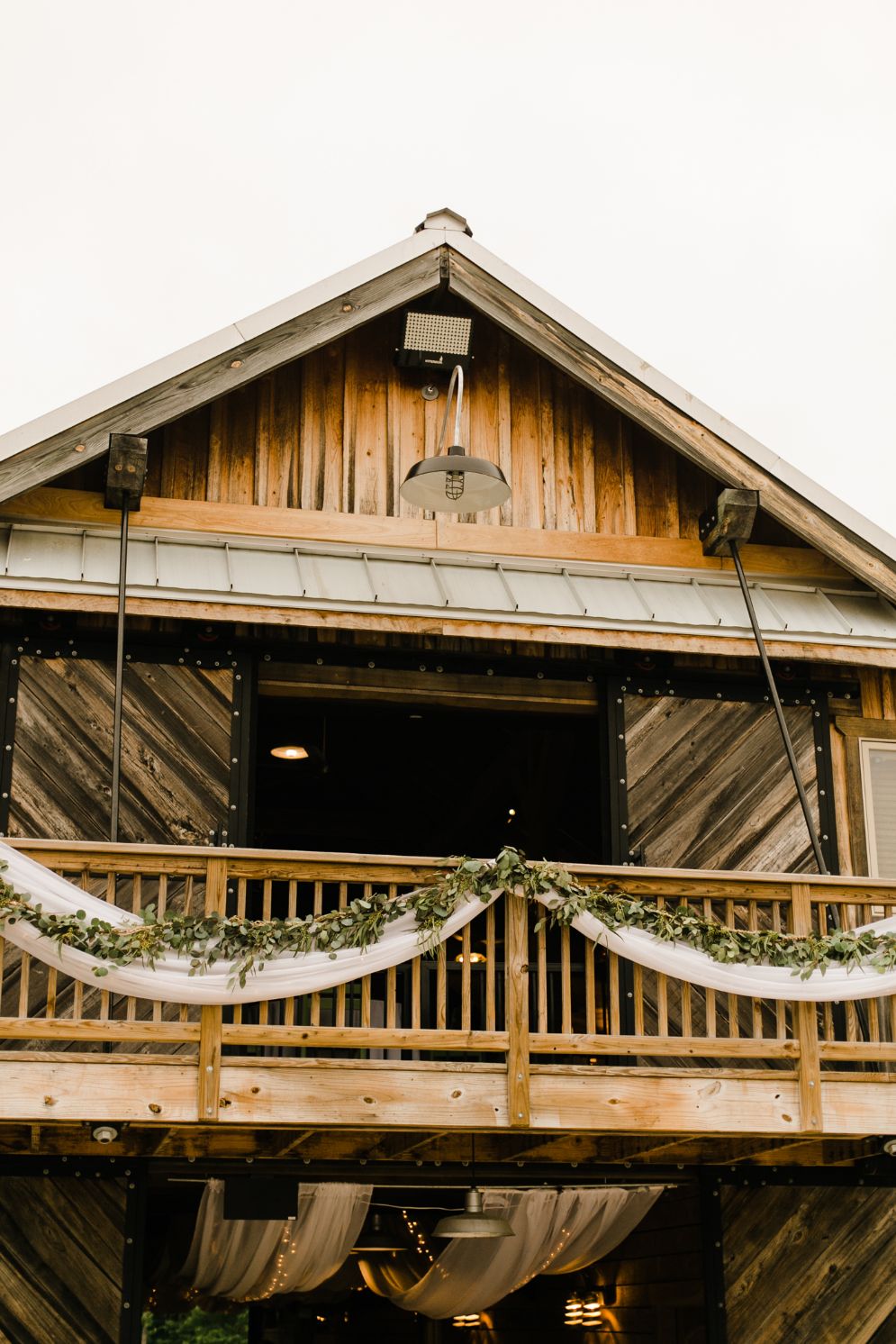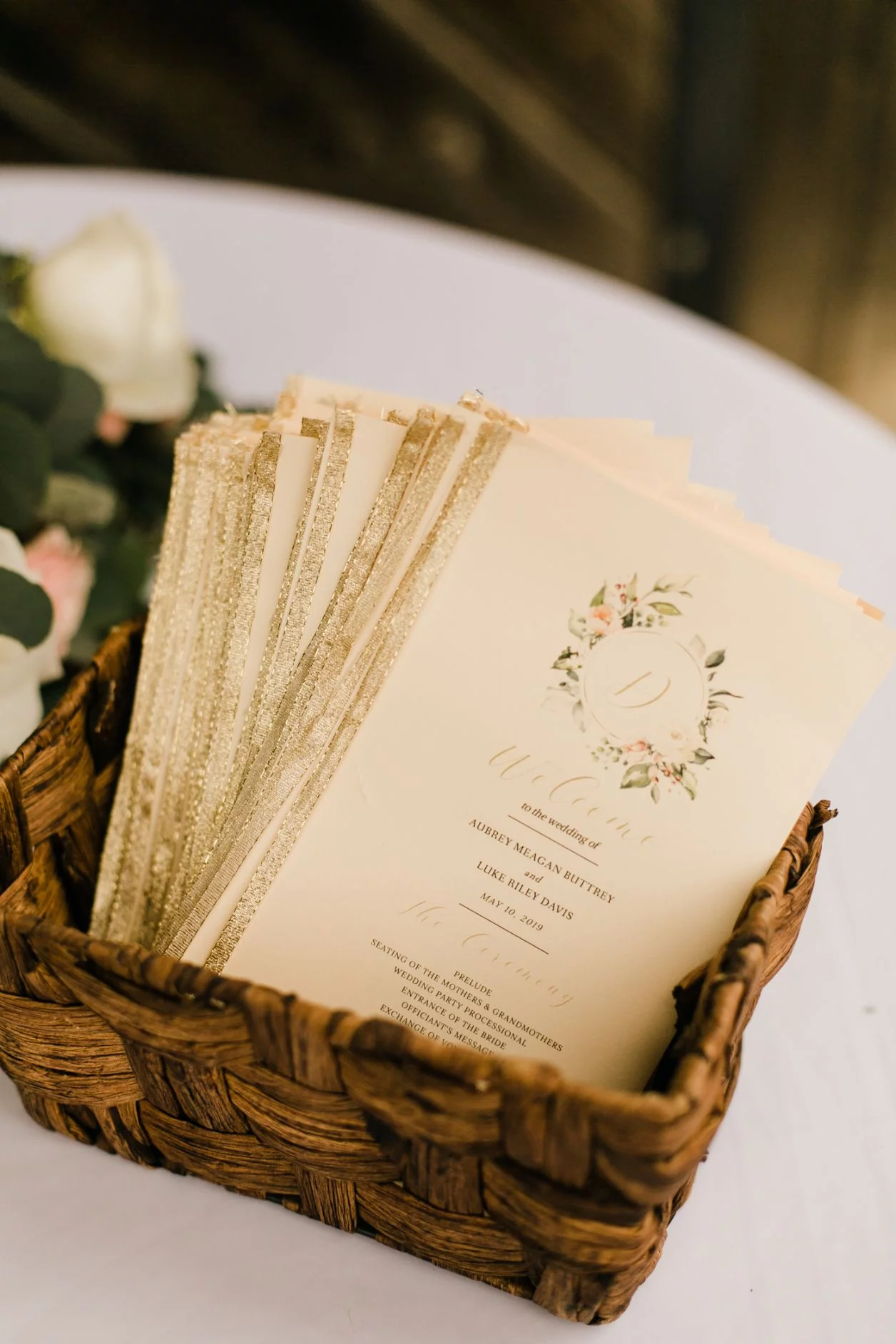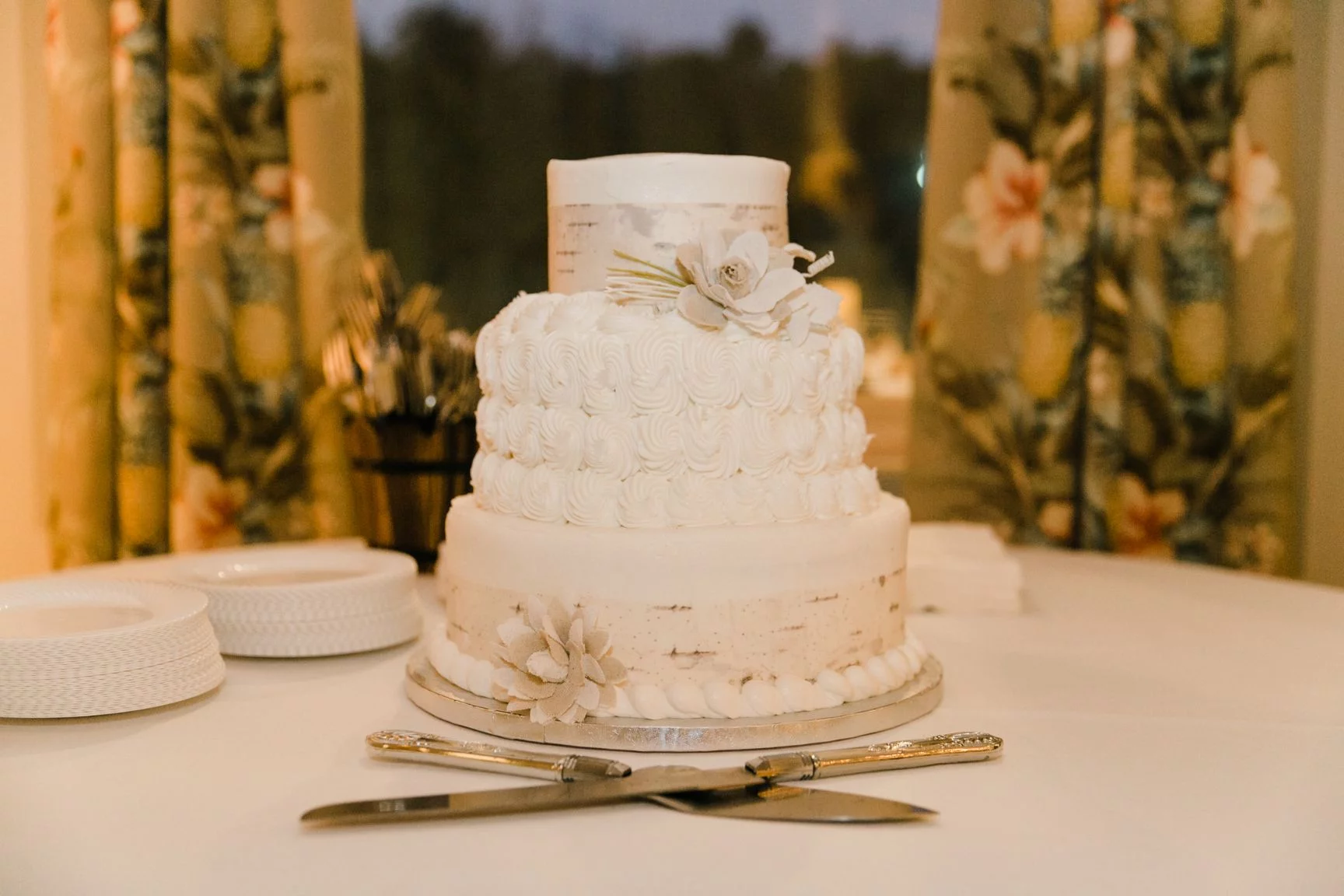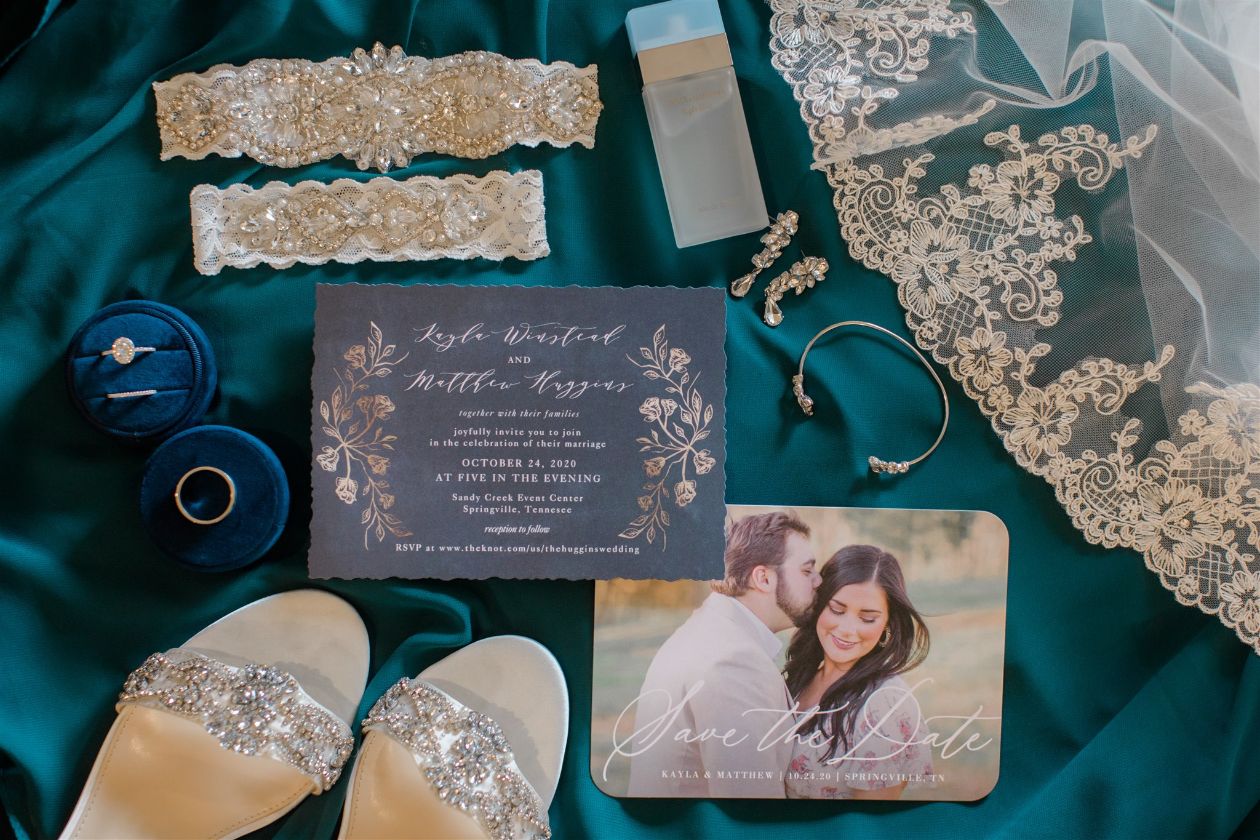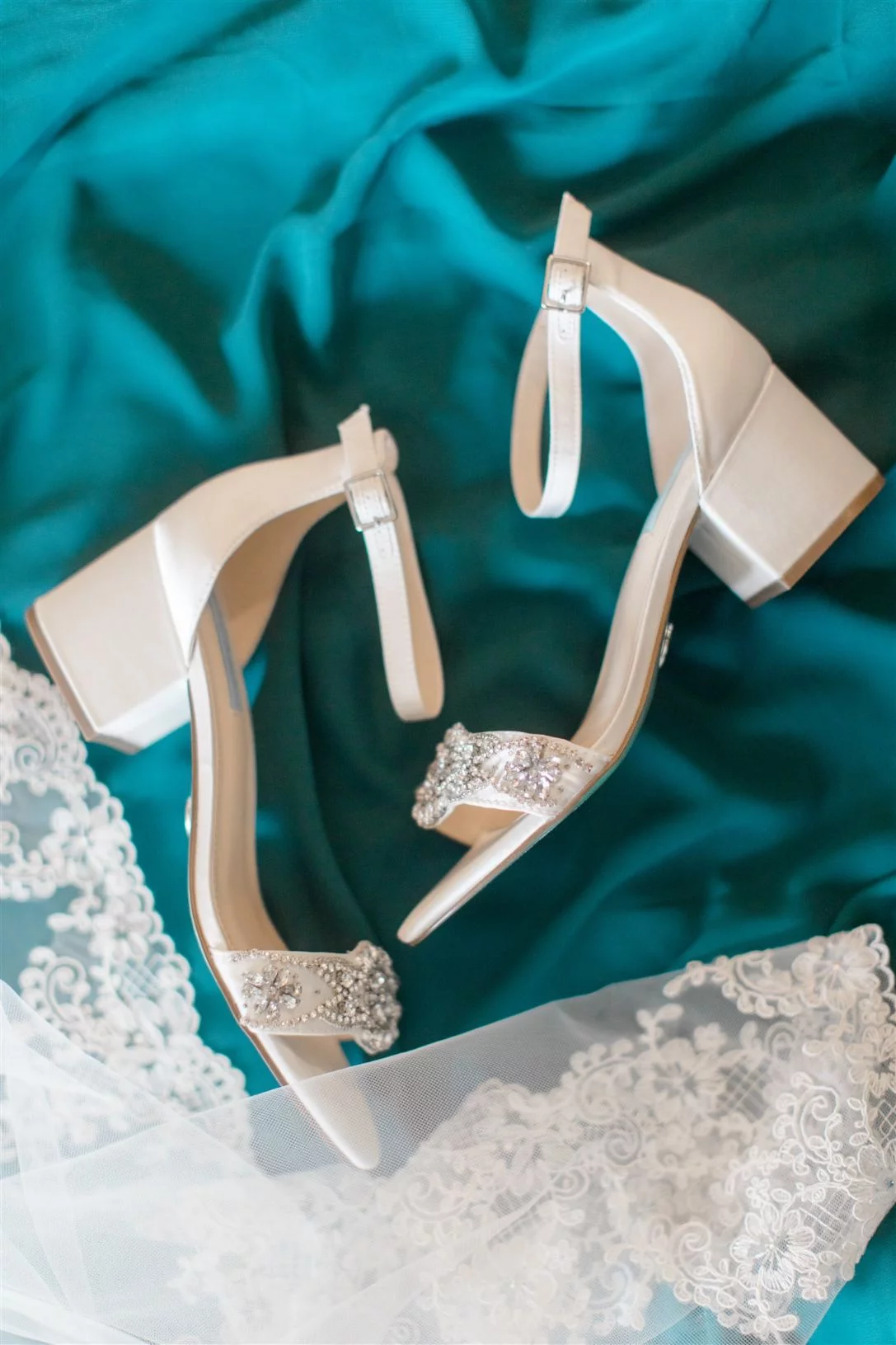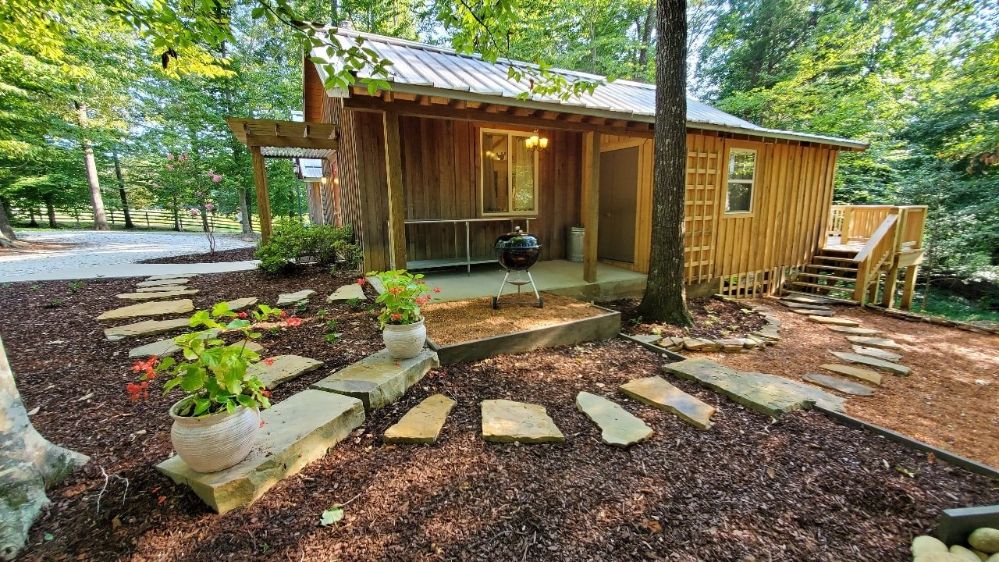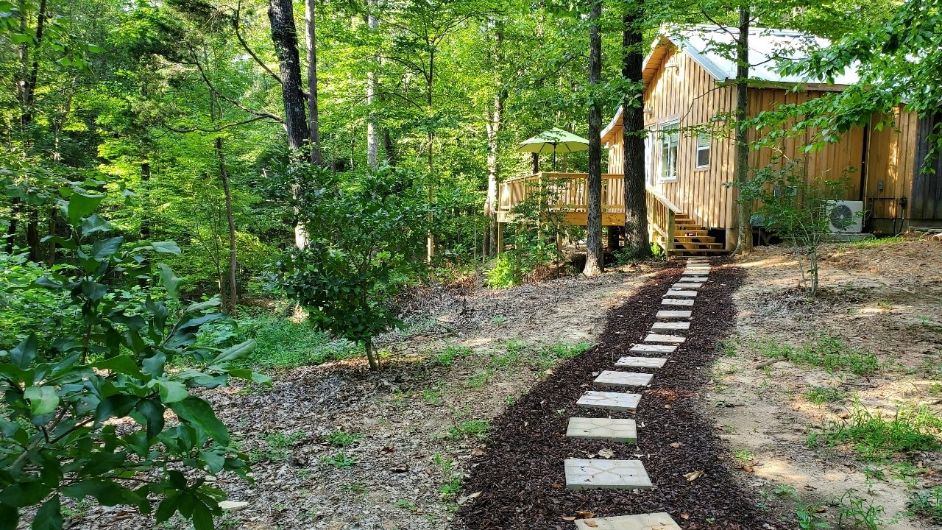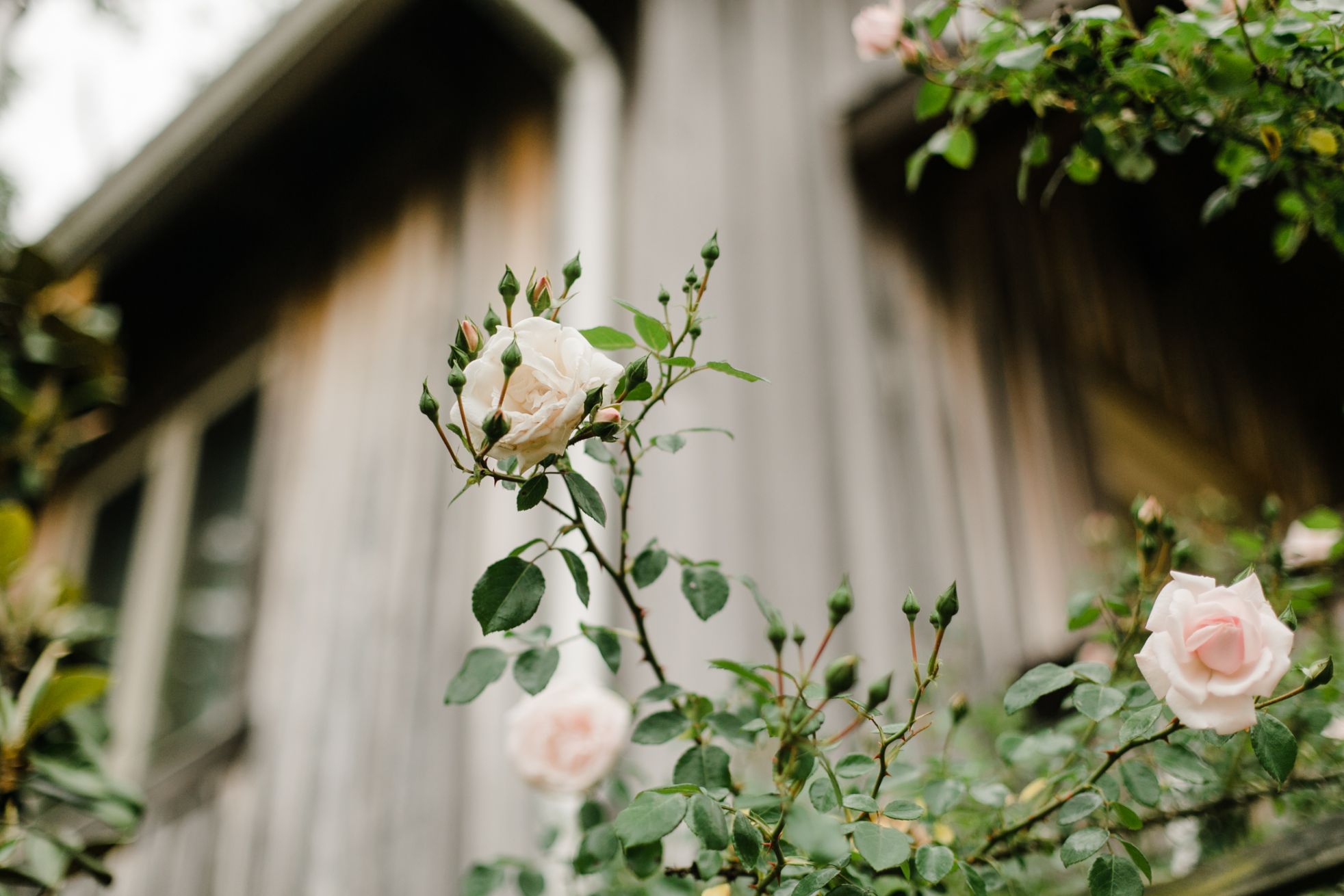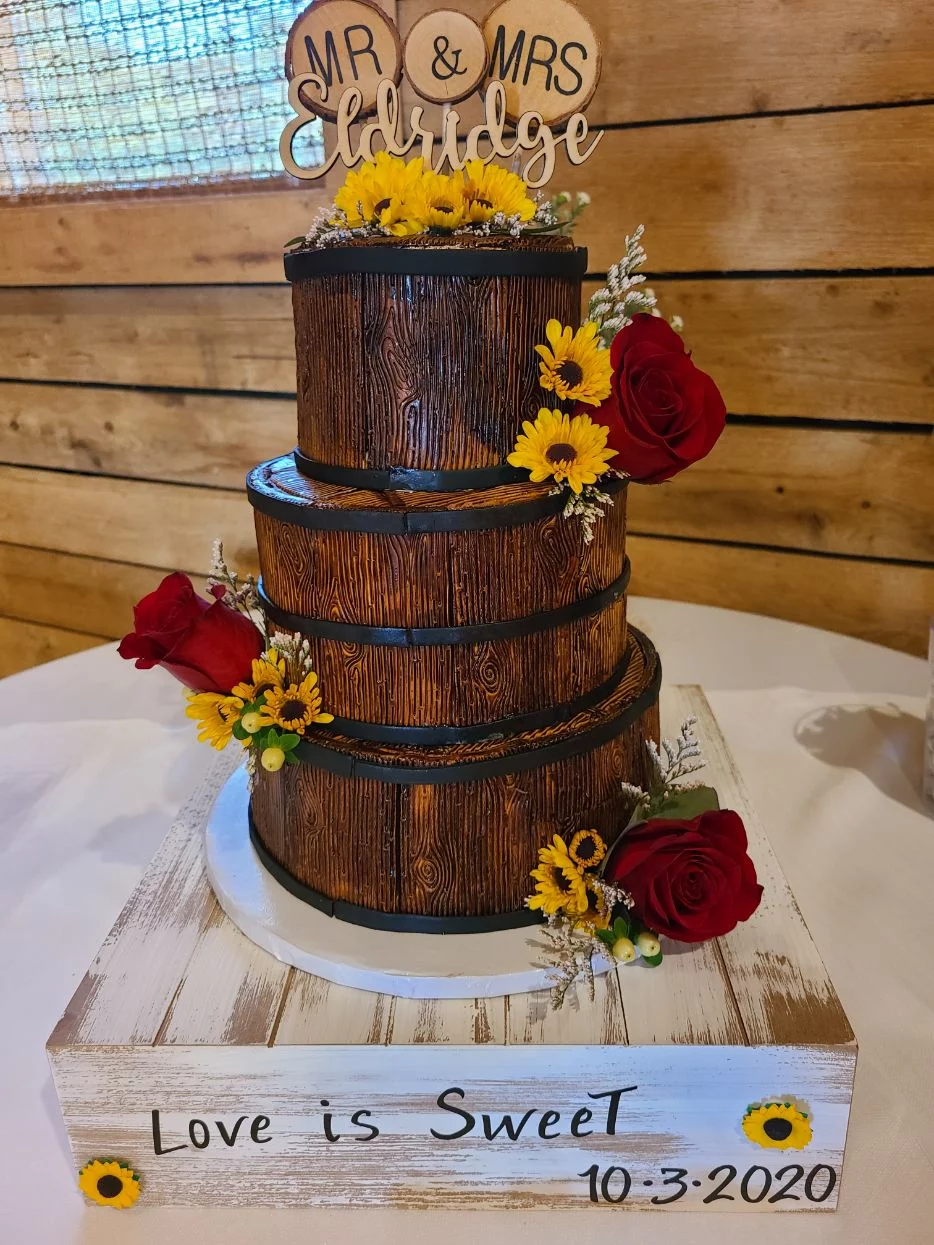 International airports near Springville, TN
123 miles: Nashville, TN (BNA / KBNA) Nashville International Airport 161 miles
Memphis, TN (MEM / KMEM) Memphis International Airport 258 miles
Louisville, KY (SDF / KSDF) Louisville International Airport 265 miles
Saint Louis, MO (STL / KSTL) Lambert-St. Louis International Airport 286 miles
Birmingham, AL (BHM / KBHM) Birmingham-Shuttlesworth International Airport
Domestic airports near Springville, TN
86 miles: Jackson, TN (MKL / KMKL)
McKellar-Sipes Regional Airport 88 miles
Paducah, KY (PAH / KPAH) Barkley Regional Airport 123 miles
Nashville, TN (BNA / KBNA) Nashville International Airport 138 miles
Marion, IL (MWA / KMWA) Williamson County Regional Airport 147 miles
Muscle Shoals, AL (MSL / KMSL) Northwest Alabama Regional Airport 151 miles
Cape Girardeau, MO (CGI / KCGI) Cape Girardeau Regional Airport 161 miles
Memphis, TN (MEM / KMEM) Memphis International Airport 174 miles
Owensboro, KY (OWB / KOWB) Owensboro-Daviess County Regional Airport 178 miles
Evansville, IN (EVV / KEVV) Evansville Regional Airport 207 miles
Huntsville, AL (HSV / KHSV) Huntsville International Airport
Local airports near Springville, TN
17 miles: Paris, TN (PHT / KPHT
Henry County Airport: 41 miles
Murray, KY (CEY / KCEY) Murray-Calloway County Airport 41 miles
Parsons, TN (KPVE / PVE) Beech River Regional Airport 54 miles
Union City, TN (UCY / KUCY) Everett-Stewart Regional Airport 55 miles
Mayfield, KY (M25) Mayfield Graves County Airport 57 miles
Lexington, TN (TN5) Lexington Airport 70 mile
Clarksville, TN (CKV / KCKV) Clarksville-Montgomery County Regional Airport 72 miles
Centerville, TN (GHM / KGHM) Centerville Municipal Airport 76 miles
Hopkinsville, KY (HOP / KHOP) Campbell Army Airfield
FILED UNDER: Destination Wedding Location, Wedding Packages, Destination Wedding Ideas, The Best Destination Wedding Locations, Destination Wedding Venues, Planning a Destination Wedding, Destination Wedding Planning, Perfect Wedding Destination, Best Destination Wedding Venues