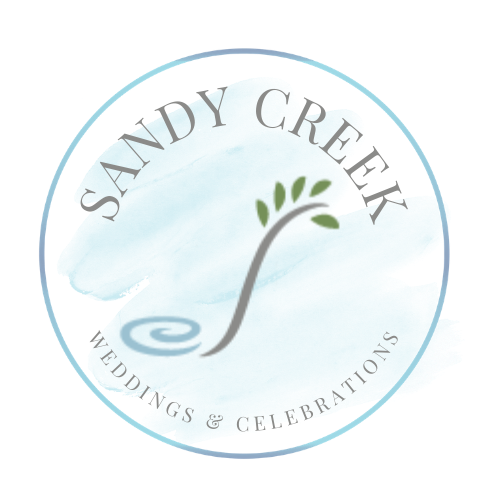 Gorgeous overnight accommodations for your celebration
BRIDAL  SUITE  /  GROOMS SUITE
Located within the main complex are our country craftsman style Bungalow suites. Each of these two suites has a living room with a sleeper sofa and bar area; a bedroom with king size bed; and a spacious bathroom. Relax and enjoy the scenery on the large covered porches, or enjoy the back patio with fire pit and BBQ area! For our rental guests, additional kitchen facilities are available at The Stables caterer kitchen. For our wedding guests, the bungalows can serve as dressing quarters for the bride and groom parties. get ready in luxury & kick your shoes off on the patio
The front entrance features a large wood deck porch with elegant patio furniture. The back entrance also has an expansive wood deck porch leading to a flagstone patio with a fire pit and BBQ. Inside, you will find a tastefully decorated living room with a kitchenette and queen-size pull-out bed; a separate bedroom with a king-size bed and second TV, and a large bathroom with closets.
DRESSING AREA • BACK PATIO • FIRE  PIT • LIVING ROOM • KITCHENETTE • FULL BATH • SLEEPS 4
Lakeview Bungalows
Our Bungalows are an amazing addition to our property.
Many recent guests have used the Bungalows for their wedding to get ready (grooms cabin/brides cabin).
If you want to visit us for lodging only and not host an event, check Airbnb to see if your check in date is available.
There are no additional fees for booking lodging on our private (no public areas) property.
Contact our property manager here or on Airbnb for rooms availability and the number of nights you want to stay.
We'd love to share all the details about our awesome and quiet space with you!
Our location is nestled in west Tennessee, near Springville, TN.
You'll want transportation of your own if you visit our property.
Surrounded by pine trees, our venue is the perfect place to kayak, have a wellness retreat, or take advantage of our services (kitchen, laundry, gym).
If you don't want a trip to the beach, bay, or sea (like coconut grove bungalows), but love the idea of a private island, you'll love our 20-acre lake.
Ditch the hotel site – you won't get nearly as much accessible land and privacy to spend your vacation on.
We wish you the best of luck planning your vacation!