Welcome to the ultimate guide to the enchanting wedding venues in Paris TN! Nestled in the heart of Tennessee, Paris boasts a charming atmosphere that sets the perfect backdrop for your once-in-a-lifetime celebration. From picturesque landscapes to elegant venues, this quaint town offers a myriad of options that will make your wedding day truly unforgettable. In this article, we'll unveil the hidden gems of Paris, TN, and help you find the ideal wedding venue that aligns with your vision and style.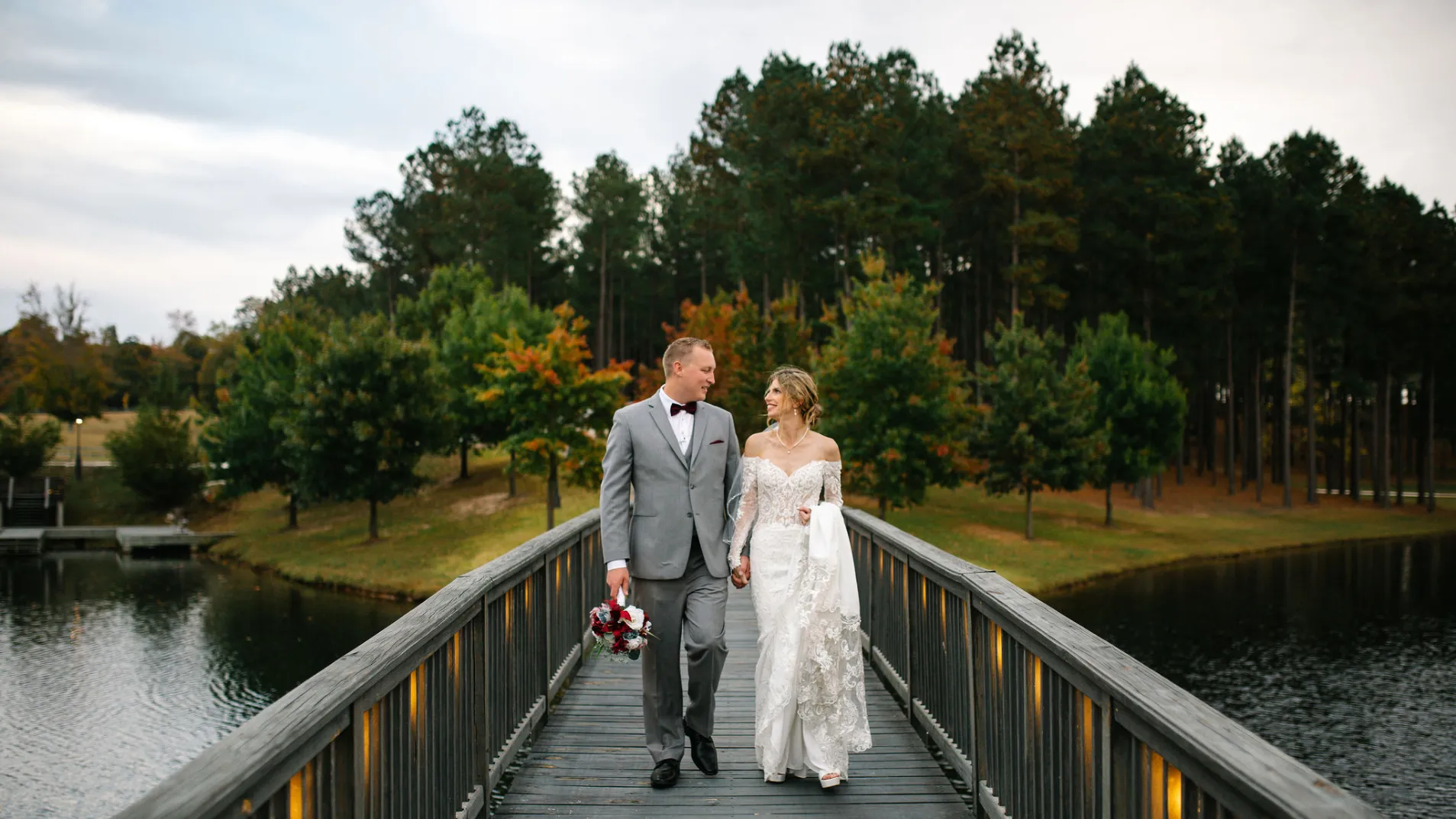 1. Sandy Creek Farms
Address: 239 Poplar Grove Rd, Springville, TN 38256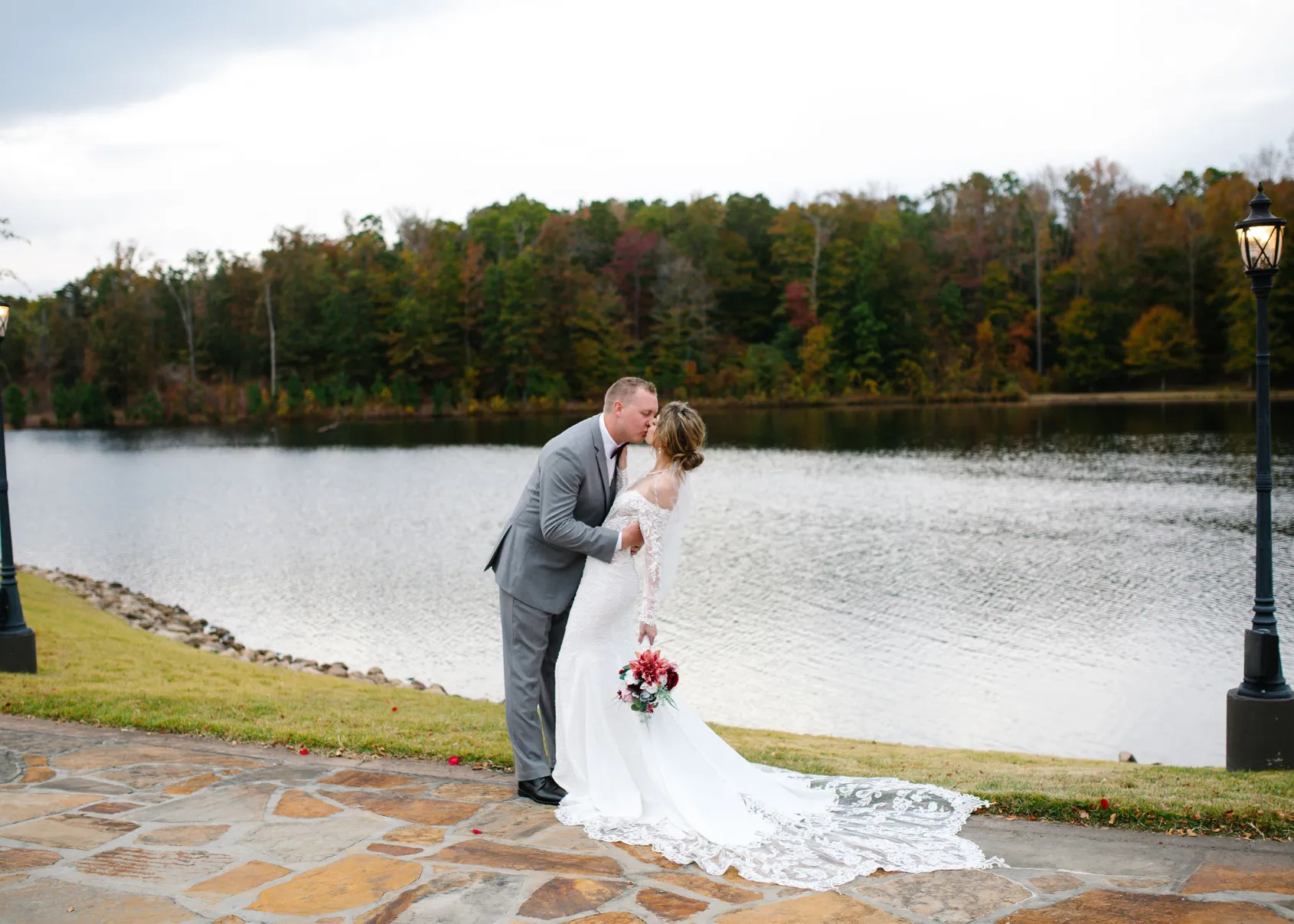 A Breathtaking Wedding Venue in the Tennessee Countryside
Welcome to Sandy Creek Farms, where dreams come to life and love stories unfold against the backdrop of the stunning Tennessee countryside. Nestled on 430 acres of private, natural beauty, this exceptional wedding venue offers an unrivaled experience that will leave you and your guests in awe.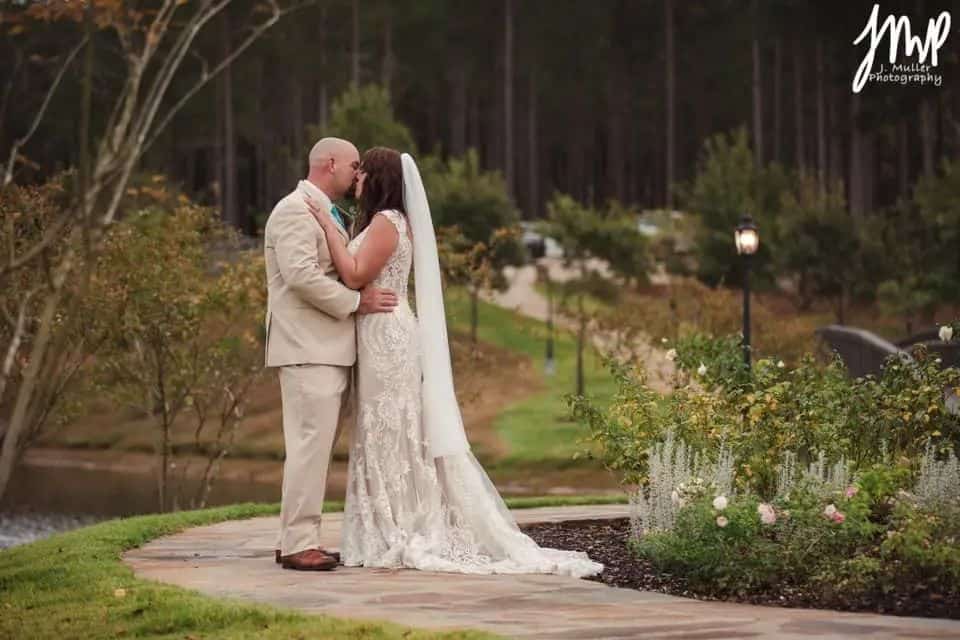 Amenities and Services Designed to Exceed Your Expectations
At Sandy Creek Farms, we understand your wedding day should be flawless and worry-free. That's why we provide an array of amenities and services to ensure a seamless and unforgettable experience for you and your loved ones. Let us take care of the details while you focus on cherishing every moment:
Stylish Event Essentials: Our venue offers tables, chairs, and more, all meticulously curated to elevate the ambiance of your reception.
Setup and Cleanup: We handle the setup and cleanup, allowing you and your guests to relax and enjoy the festivities without any hassle.
Overnight Accommodations: Enjoy the convenience of onsite overnight accommodations, ensuring that you and your guests can revel in the celebration until the last dance.
Day-of Coordinator: Our dedicated day-of coordinator will be by your side, ensuring that every aspect of your special day runs smoothly and flawlessly.
Full Kitchen Facilities: Our fully equipped kitchen facilities provide a convenient space for catering services, ensuring that your culinary desires are met with ease.
Ample Parking: With a large parking lot and a parking attendant to assist your guests, parking will be a breeze.
Picturesque Settings: From our enchanting secret garden to our rustic barn, Sandy Creek Farms offers a variety of indoor and outdoor options for your ceremony and reception, each offering endless photo opportunities.
AV and Sound Services: Our venue provides top-notch AV and sound services and a dedicated area for your DJ and dance floor, creating the perfect atmosphere for celebration.
On-Site Representative and Security: Your safety and peace of mind are our top priorities. We have on-site representatives and security personnel to ensure a secure and worry-free experience.
Smoking and Alcohol Guidelines: Smoking is allowed in designated outdoor areas, and we require alcohol to be served by a licensed bartender or caterer. Please note that music must end by 10:00 PM.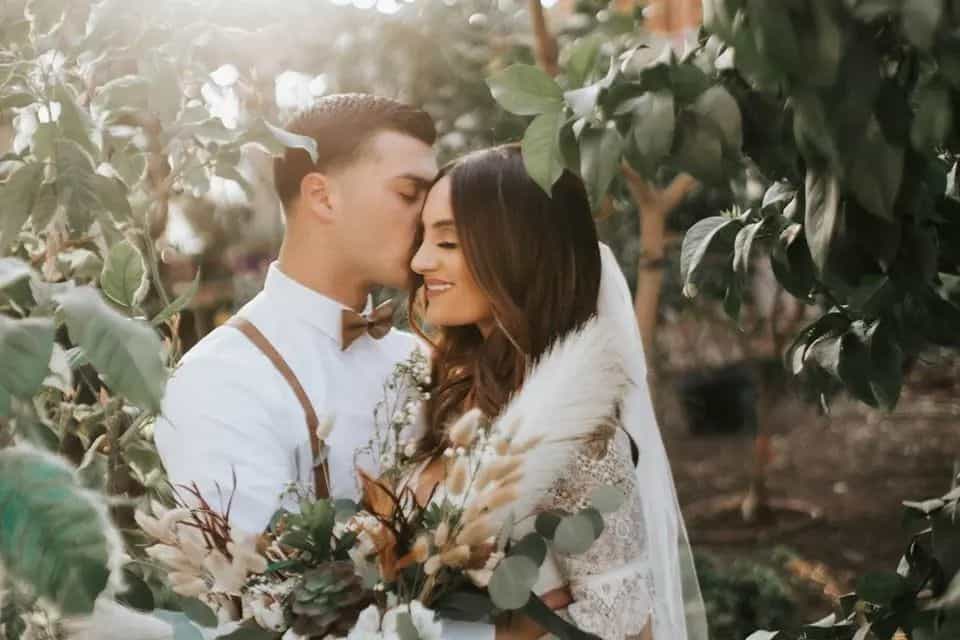 Where Natural Beauty Meets Timeless Elegance
Imagine exchanging vows surrounded by the breathtaking natural beauty of our expansive property. Sandy Creek Farms offers a range of captivating ceremony locations, including our private island, the charming Pines, the serene sunset deck, and the rustic Stables reception spot. With its idyllic settings, Sandy Creek Farms ensures that your wedding will be nothing short of extraordinary.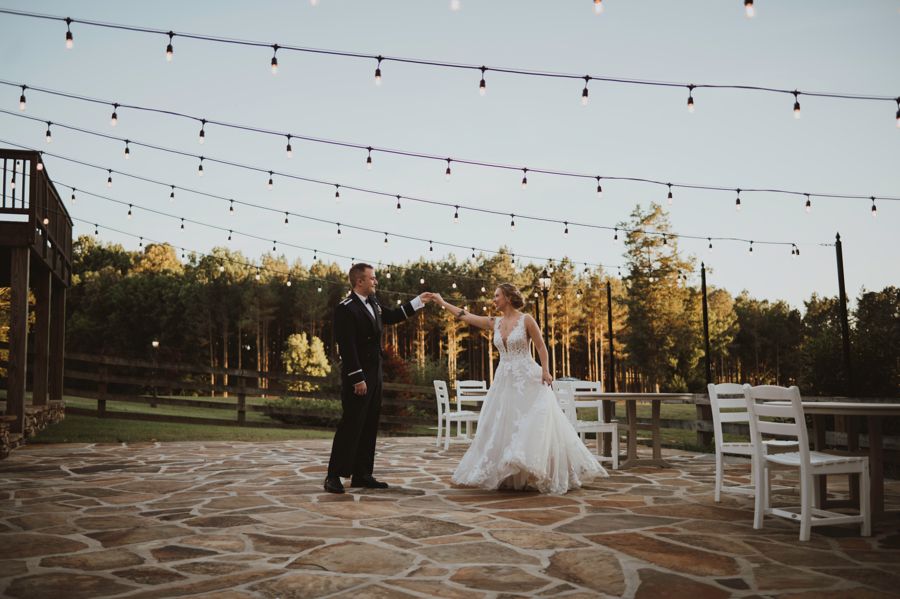 Conveniently Located for Memorable Experiences
Situated between Springfield and Paris TN, Sandy Creek Farms offers more than just a remarkable wedding venue. Our location provides easy access to a wealth of attractions and amenities, ensuring that your guests can make the most of their time here. From hiking and fishing to kayaking in our 20-acre lake, there's something for everyone to enjoy. Plus, a variety of lodging options are available nearby, including pet-friendly accommodations.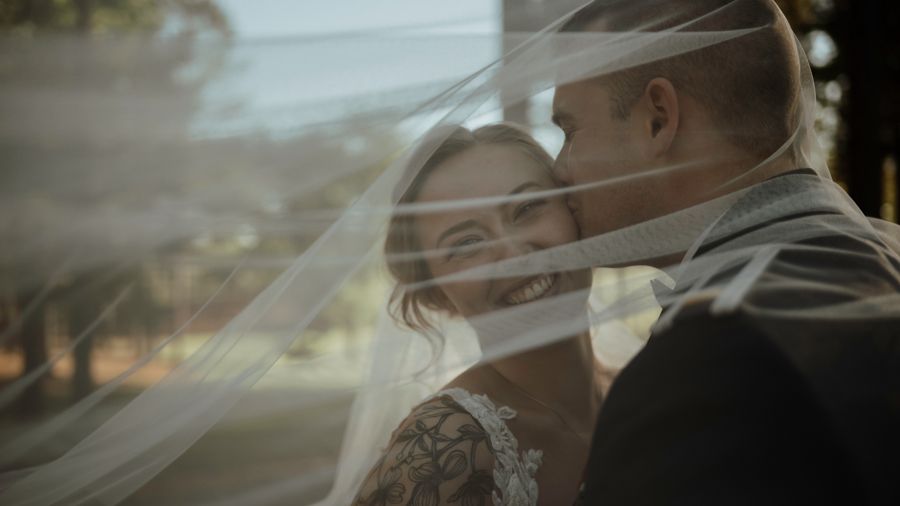 Secure Your Date at Sandy Creek Farms
We understand that securing your preferred wedding date is crucial. To check availability and reserve your special day, reach out to us via email, phone, or text. Whether you have a firm date in mind or are still exploring options, our team will guide you through the process, ensuring that your wedding day is everything you've dreamed of.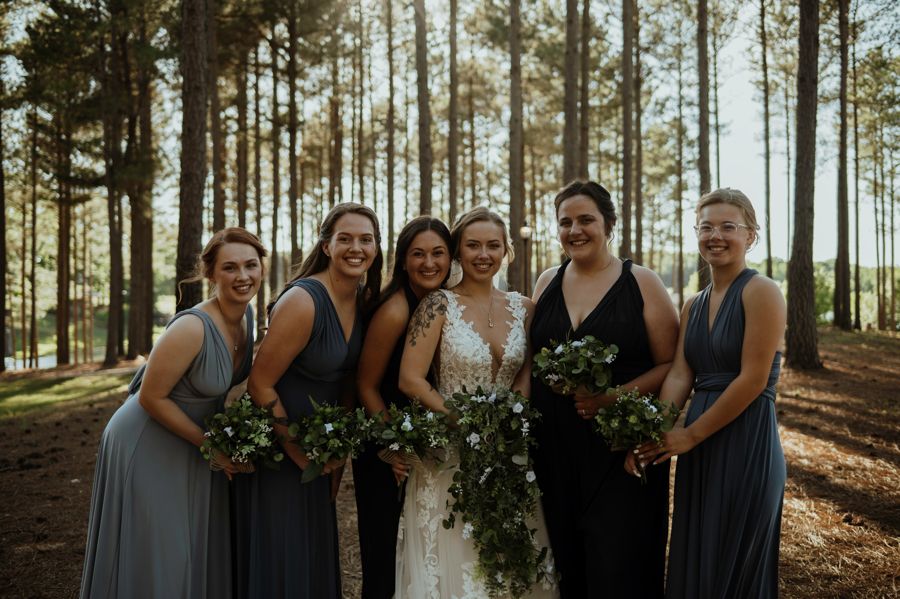 Choose Sandy Creek Farms for an Unforgettable Wedding Experience
Sandy Creek Farms is one of Tennessee's newest and most unique wedding locations. We pride ourselves on offering an all-inclusive package that combines breathtaking natural scenery, exceptional amenities, and top-notch service. Allow us to create an unforgettable wedding experience that surpasses your expectations and leaves you with cherished memories that will last a lifetime.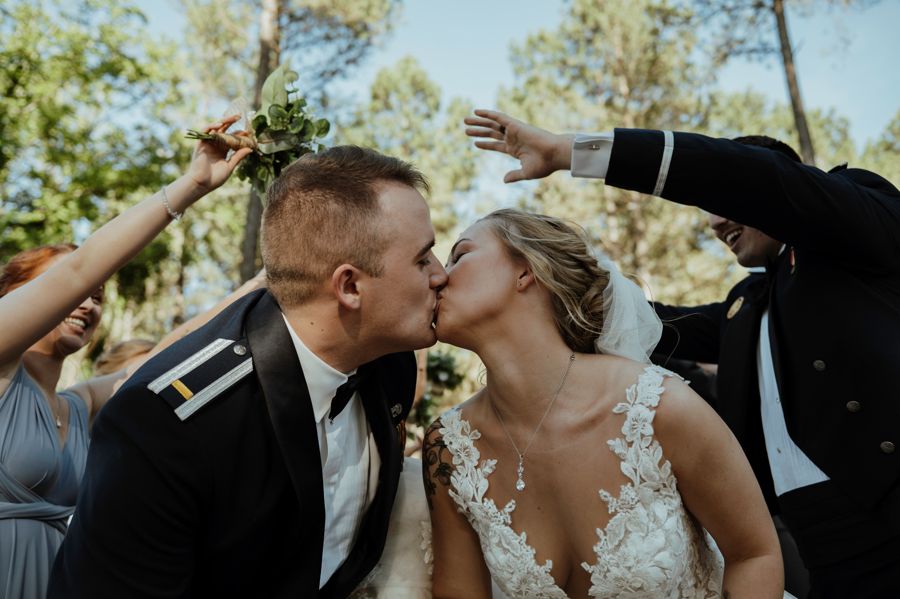 Contact Sandy Creek Farms today and embark on your journey to a truly magical wedding day.
2. Dunagan Farms Paris
Address: 3500 Gate 3 Rd, Paris, TN 38242
The Barn and Outdoor Sites
The charming barn, constructed by skilled Amish craftsmen, features a rustic gambrel-style design with cypress siding.
Barn Specifications:

Size: 2300 square feet
Interior: Rustic ambiance with cypress siding
Loft: Indoor loft with an additional 300 square feet of space, overlooking the main floor
Lighting: 10 sconce lights and decorative string lights for a cozy atmosphere
Electricity: Fully equipped with electricity

Outdoor Ceremony Sites:

Pond and Dock (under construction)
West Patio: Adjacent to the barn, ideal for outdoor festivities
Ample surrounding lawn for outdoor seating
Rental of the property includes:
Designated outdoor areas for events and photography
Rustic Amish-built barn with loft, interior lighting, AC, and electricity
Air-conditioned bridal parlor dressing area with private bathroom
Caterer kitchenette facility for warming/cooling and food prep
Air-conditioned groom's cabin and two guest restrooms
Furniture and Equipment:

16 sixty-inch round tables
4 long rectangular tables
200 white folding chairs
Sound system with two handheld microphones

Parking area available
Rental Cost
Wedding Package Price: $3800

Includes two-day property rental during specified hours for decorating, access to property for photos, rehearsal, and wedding/reception
Rental contract specifies details
Wedding liability insurance policy purchase required (cost varies based on guest count and alcohol service)

Reservation:

Your special date is reserved once the rental contract is signed and the deposit is received!
3. Southern Springs Events
Address: 835 Longford Bridge Rd, Cadiz, KY 42211
Southern Springs is a stunning property where upscale meets down home. It offers a picturesque setting for weddings and is surrounded by generational farmland, park-like landscaping, fountained ponds, and mature trees. The venue provides both indoor and outdoor spaces with breathtaking views of the rolling countryside.
Venue Rental and Capacity
Pricing: $4,550.00 for 2024 (subject to change)
Inclusions:

Tables and natural crossback wooden chairs for up to 200 guests during the reception (set up to your specifications)
Multiple ceremony sites with seating for up to 200 guests, including beautiful Amish crafted cedar benches
Available decor and props to bring your Pinterest board to life
Use of the property for up to 15 hours on the wedding day (9am to 12am)
Use of the bridal suite and groom's lodge for getting ready
Parking attendant with a golf cart during guest arrival
Use of the warming kitchen with necessary facilities
Alcohol Policy
Southern Springs does not have a liquor license
Couples have the freedom to decide on alcohol arrangements:

All alcohol must be free of charge to guests or BYOB
No alcohol sales are permitted on the premises
Rehearsal Dinner
The venue cannot accommodate a rehearsal dinner on the day before the wedding
The space will be fully set up for the wedding, preserving the vision from setup to post-ceremony reception
Reservation and Dates
To reserve a date, email southernspringsevents@gmail.com with the preferred date
Dates are assigned on a first-come, first-served basis
A non-refundable deposit is required within two weeks of the reservation to secure the date
Overnight Accommodations
Partnered with Hampton Inn & Suites and Laquinta in Hopkinsville, offering special rates for guests
Vacation rentals are available near Lake Barkley and Kentucky Lake (less than 20 miles away)
Pet Policy
Animals are allowed (with pre-approval) at outdoor ceremony locations and during pictures
Service animals are permitted, but pets must be leashed or contained and included on the event policy
Layout and Decor
The floor plan of the reception barn is provided 45 days before the wedding for choosing the layout
Low tack tape permitted for decorations; no nailing or hanging from beams
Candles are allowed if the flame is contained within a glass holder (minimum one inch below the glass)
Please note that all information provided is subject to change. For the most accurate and up-to-date details, it is recommended to visit the Southern Springs website or contact them directly at southernspringsevents@gmail.com.
4. Cajun Lake Lodge
Address: 3135 U.S, US-70, Burns, TN 37029
A Charming Outdoor Wedding and Event Venue
Cajun Lake Lodge is a breathtaking outdoor wedding and event venue that also offers overnight lodging. Whether you're looking for a special event location or a relaxing country getaway, Cajun Lake is the perfect choice at any time of the year.
Convenience, Comfort & Charm at Cajun Lake
Conveniently situated on Highway 70 near Montgomery Bell State Park, Cajun Lake Lodge offers the ideal blend of convenience, comfort, and rural charm. It provides easy access for visitors from the Middle TN area while offering a tranquil escape from the hustle and bustle of city life.
The lodge hosts a variety of events, including outdoor weddings, parties, celebrations, meetings, and retreats. Nestled on a 35-acre private property in Burns, TN, adjacent to Dickson, Cajun Lake features rolling hills, two lakes, a pristine pond, nature trails, and a fast-running creek. It offers a picturesque setting for outdoor weddings and special events, complete with an indoor/outdoor pavilion for receptions and parties. Additionally, the lodge and lake cabin provide comfortable accommodations for overnight stays. With its rustic yet inviting atmosphere, Cajun Lake ensures a memorable experience and plenty of activities to keep guests entertained.
Wedding Packages and Highlights
Cajun Lake Lodge offers three wedding packages designed to accommodate different guest counts and needs. The packages include various amenities and services to enhance your wedding experience. Here are some key highlights:
Outdoors with Indoor Flexibility: While primarily an outdoor venue, Cajun Lake Lodge features a large open-air pavilion, the Bon Ton, for receptions. The pavilion has roll-up doors on all sides, allowing it to transform seamlessly from an indoor to an outdoor setting. It provides ample space and electricity for bands and can serve as a backup ceremony location in case of inclement weather.
Exclusive Use of the Property: On your wedding day, you and your guests will have exclusive access to the entire 35-acre grounds. The bride and bridesmaids can utilize the Lodge, while the groom and groomsmen have the Cabin for their preparations. Cajun Lake Lodge ensures a private and stress-free environment for getting ready and celebrating.
Overnight Options: The Lodge and Cabin offer overnight accommodations for the newlyweds and guests. Whether you want to spend your wedding night on-site or if some guests wish to stay, Cajun Lake Lodge provides discounted lodging options. Additionally, the area offers a range of activities to entertain guests during their stay.
Outdoor Wedding Packages at Cajun Lake Lodge
Each of the outdoor wedding packages at Cajun Lake Lodge includes:
Use of the property for the entire day of the event
Choice of outdoor wedding site on the 35-acre property
On-site facility manager during the event
Day-of-event coordination
Rehearsal coordination the day before the event
On-site parking with guidance
Lemon water for guests at the wedding ceremony
Event set-up and clean-up
Availability for decoration setup the day before and on the event day
Discounted overnight stays at the Lodge and Cabin
Package 1 – Small but Elegant: $3,400
Wedding/reception for up to 50 guests with the reception held at the Lodge
Bridal preparation at the Lodge
Package 2 – Fabulous: $5,900
Wedding/reception for up to 100 guests with the reception at the covered outdoor Bon Ton Pavilion
Reception duration of up to five hours, reception-style
Inclusive of tables and chairs (10 round tables for 6-8 guests, 5 rectangular tables for 8-10 guests, miscellaneous tables for cake, guest register, etc.)
White linens for all tables
Two golf carts with drivers for guest transportation on the property during the event
Bride and groom transportation from the ceremony site to the Pavilion
Bridal preparation at the Lodge and groomsmen preparation at the Cabin
Package 3 – Flawless: $7,000
Same offerings as the Fabulous package, accommodating up to 150 guests
For more accurate and up-to-date information, it is recommended to visit the Cajun Lake Lodge website or contact them directly. Cajun Lake Lodge is dedicated to making your outdoor wedding or special event a flawless and unforgettable experience.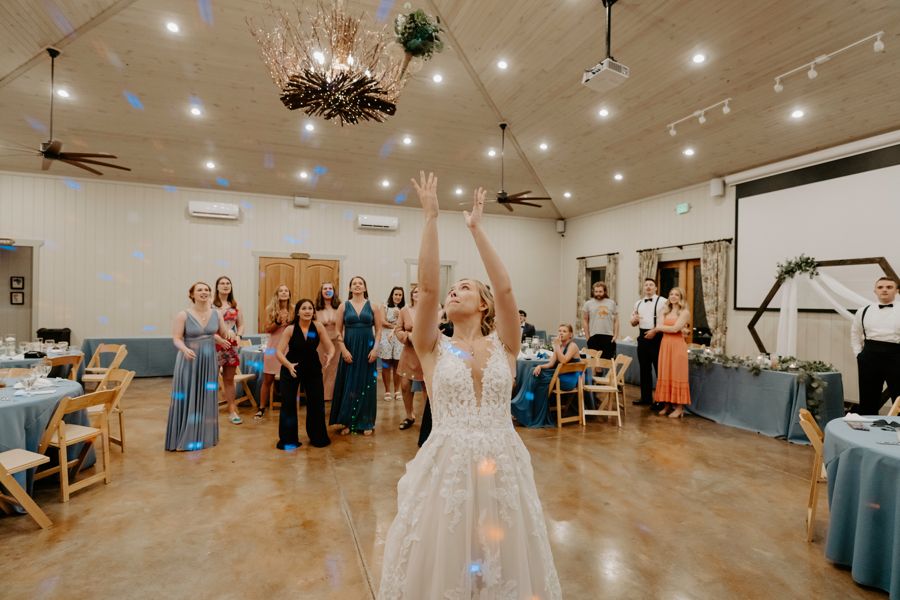 We hope you find your perfect venue!
Paris, TN, offers a charming and picturesque setting for weddings, with a range of venues to choose from. Whether you're seeking a rustic barn, a scenic outdoor location, or an elegant event space, Paris has options to suit every couple's style and preferences. With its proximity to natural attractions like Paris Landing State Park and the unique Eiffel Tower Park, wedding guests can enjoy exploring the beauty of the area during their visit. Additionally, cultural landmarks like the Krider Performing Arts Center and the Paris-Henry County Heritage Center add a touch of local history and art to the wedding experience. Paris, TN, truly provides a memorable backdrop for couples seeking a charming and distinctive wedding venue.