What do you want to do once you get engaged? There are so many things to choose from, and it can be difficult to know where to turn. This blog post is designed for the Nashville TN engagement announcements seeker who wants a little guidance in planning their next steps.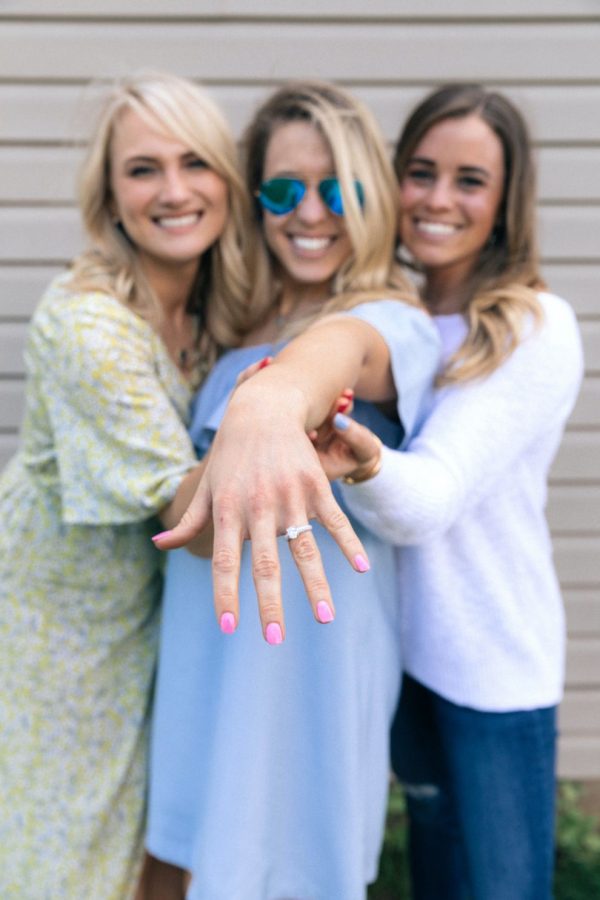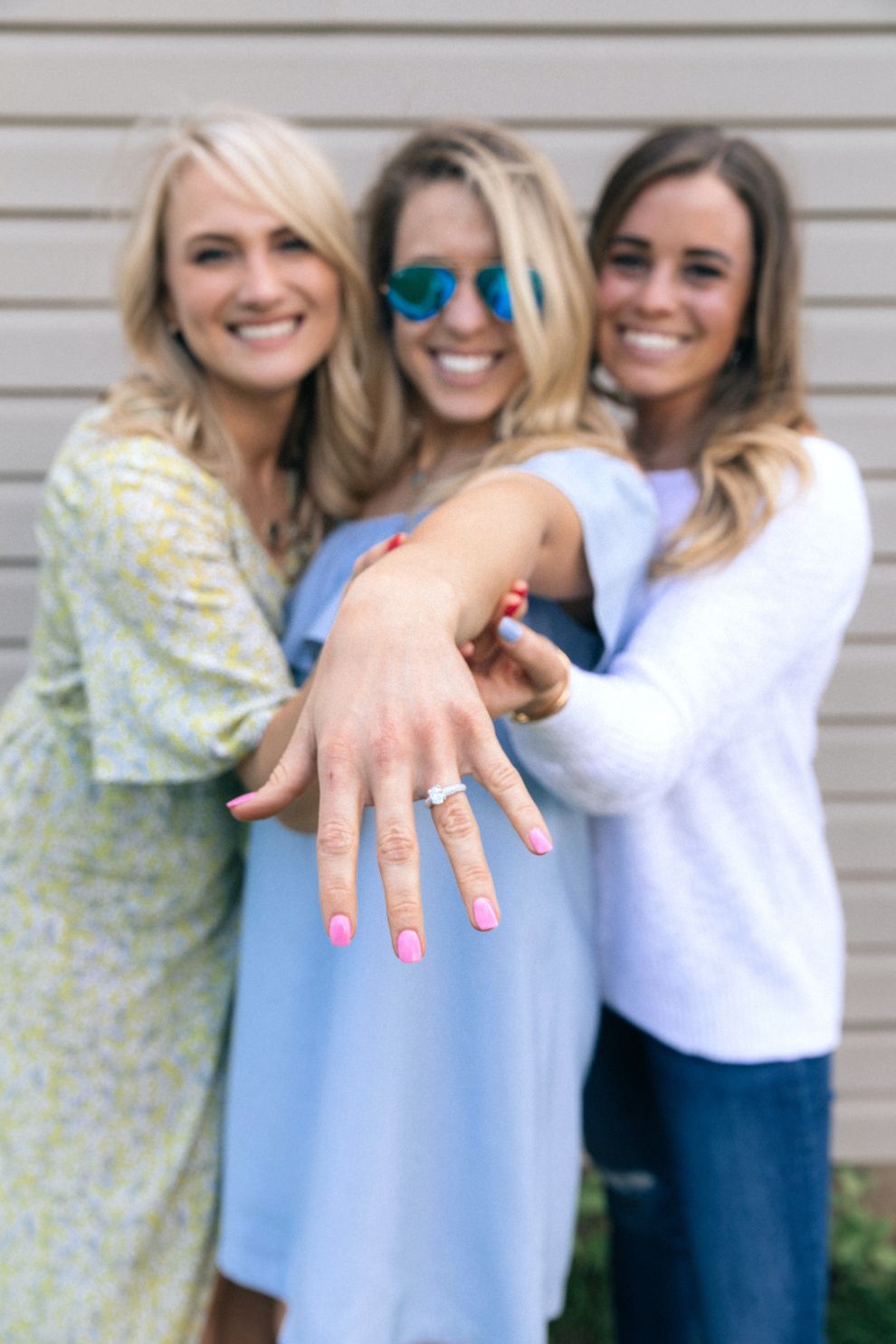 From getting a manicure to show off that new ring and searching for wedding venues, here's what to do once you're engaged.
Congratulations! You're newly engaged! Now what? We know, you're probably staring at that shiny ring on your finger. There are probably so many ideas and questions floating around your head!
The answer to these questions can significantly impact your budget and how much time you need to plan ahead of the big day. In this blog post, we'll talk about what you should do as soon as you get engaged.
1. Get a manicure to show off your new engagement ring.
When you get engaged, it's time to show off that ring! We recommend going to a salon or spa in your area as soon as you get engaged. It's also a good idea to get one done at least once every two months so that you can keep up with any changes on your nails and cuticles while keeping them looking healthy.
You should make sure the salon uses professional-grade products like acetone-free polish remover so that your nails stay healthy (and make for great photos!)
Getting a manicure is also a great form of self-care and can make you feel more confident during this stressful time. Keep your hands moisturized so they don't crack (as long as your ring doesn't slip off!)
To find a salon or spa near you, we recommend using Google Maps to search for salons and spas in your area.

2. Call your loved ones to share the good news that you're getting married!
We recommend starting with your parents, grandparents, siblings, and closest friends. Some people do this even before they are getting engaged. If you don't have many people to call, we recommend posting the news on social media to save a little time and energy.
P.S. Our favorite engagement photos are usually ones where it looks like you're jumping for joy (and showing off that ring!)

3. Take a breather before you jump into wedding planning.
We recommend taking a couple of weeks off from work during the two-week engagement period so you can enjoy this time with your fiancé(e) instead! You'll be able to take better care of yourself and your sanity if you don't get overwhelmed.
If you have the time and you can afford it, you should take a mini-vacation with your fiance. The time will be so much more memorable and fun!
Try to plan a couple of weekends away together, just the two of you. Road trips will give you the privacy and opportunity to bask in each other's presence and live in the moment. These days you can even enjoy outstation locations with the option of renting a car anywhere in USA. This way both parties are getting used to each other's traveling styles and habits.
You'll also have some bonding moments where you can talk about your future plans as well as what it would like for one partner in the relationship to stay home with kids while the other works full-time outside the home.
It might not seem like these conversations matter now, but they do later on when that situation arises in your married life.
Have an open dialogue with family members BEFORE planning starts happening about how they want their input/involvement during preparations (giving them plenty of notice before any deadlines).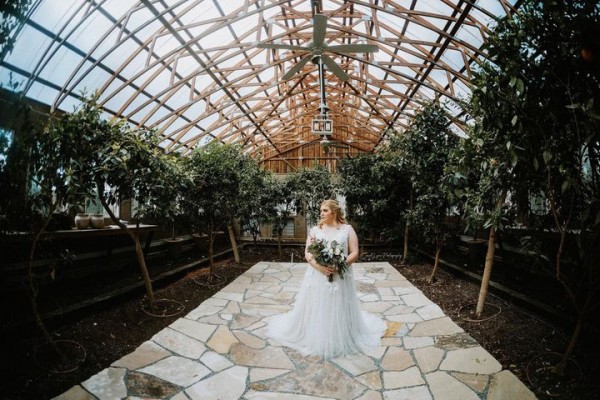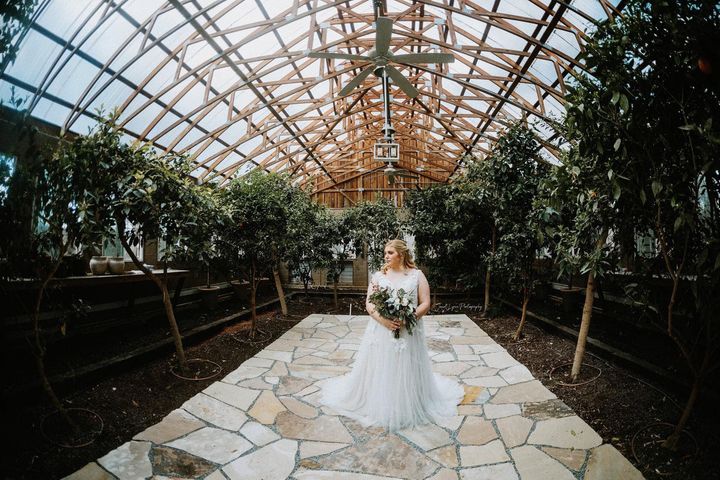 4. Figure out your total budget
If you hired a planner already, they could help you tremendously with this task. But you'll want to figure out your overall budget if you haven't.
Your guest count greatly determines your budget because your venue and catering are the most significant expenses at your celebration.
If you want to have a large wedding with many guests coming from out of town, you'll need to book the perfect space for all those people. This is why it's essential to figure out your venue beforehand.
Sandy Creek has 400 acres with plenty of on-site accommodations – perfect for a destination wedding experience! But if you're looking for a smaller wedding or elopement, we can also accommodate that as well in one of our smaller ceremony areas.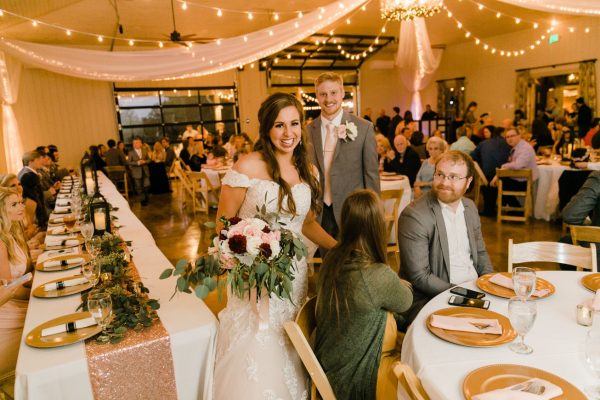 5. Pick your wedding venue.
The location of where you're going to say "I do" is one of the most critical decisions. Take time to look at available venues, find out about their prices, as well as how flexible they may be in meeting your budget.
Remember that you can't have a wedding without a venue. If you haven't chosen a location yet, now is the time! Picking a venue is more important than determining a date, guest count, or anything else at this point.
Do you want to go for something traditional, like an outdoor ceremony and reception hall? You can find some great venues in Knoxville or Nashville, or if you're looking for something more quirky out of the ordinary, there are always spots around Memphis!
There are so many different styles of wedding venues, so you'll want to nail down a type and location first. Sandy Creek is an outdoor and indoor wedding venue, and many of our wedding couples wish for an outdoor ceremony and an indoor reception. We're located in Springville, TN, so we're definitely off the beaten path!
If you're on a tight budget, some great and affordable wedding venues might work for your needs. And if you can't find what you want within their budget, Knoxville is also an option with many charming outdoor venues to choose from!
Sandy Creek has upfront pricing right here on our website. We're a perfect fit for couples in Tennessee, Georgia, Missouri, and even Kentucky who are looking for a gorgeous, private, outdoor wedding venue with onsite accommodations.
If you'd like to take a virtual tour, click here.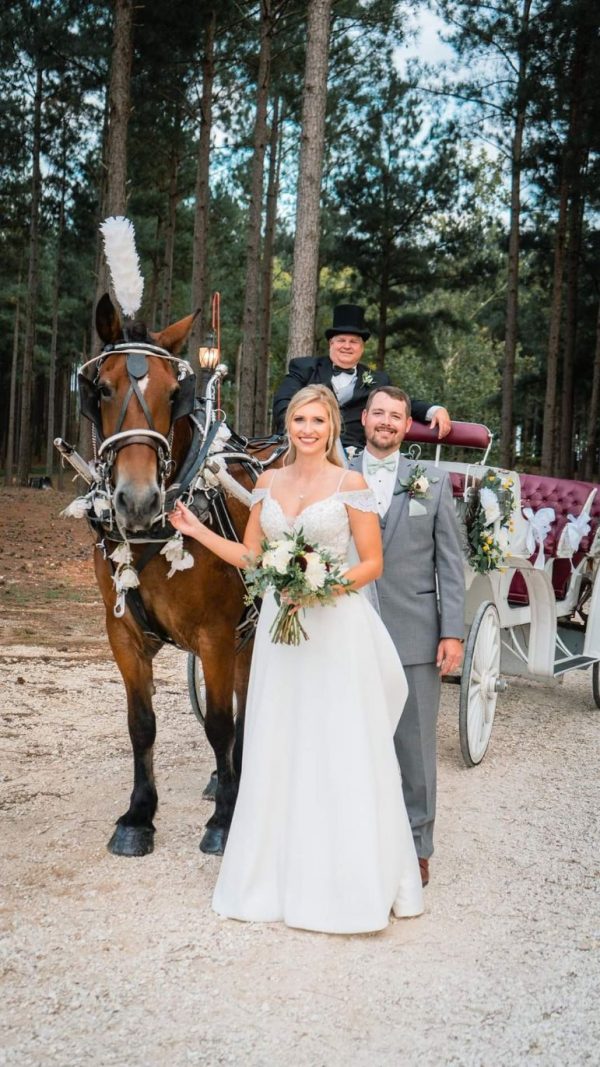 6. Pick a wedding date (or a few to choose from)
The next thing you'll want to do is pick a date, or at least have an idea of when you'd like to get married.
You may even need some help from the venue staff to narrow down potential dates and make sure they're available for your big day.
Remember that if your date isn't available at the venue of your dreams, you should consider having a weekday wedding. Not only are they usually less expensive, but you can plan an experience around your entire wedding.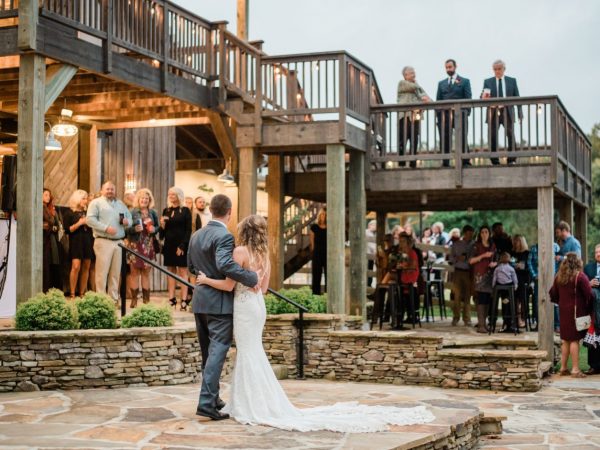 7. Figure out how many guests you want to invite.
Choosing a wedding date also means that you'll have to make some decisions about your guest list. You'll need to figure out how many people are coming and plan accordingly, so there's enough food for everyone and tables, chairs, etc.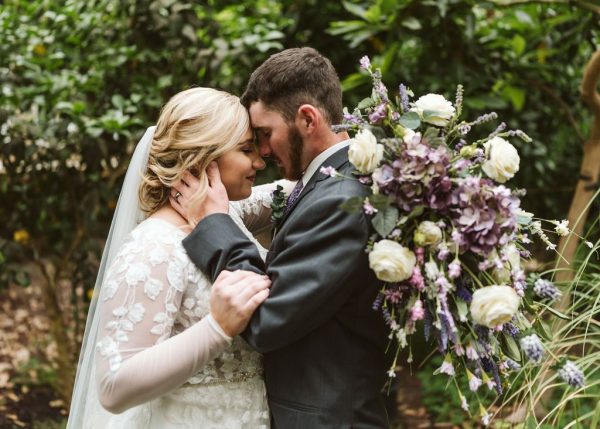 8. Hire a wedding planner or a day-of coordinator.
You may want to consider hiring a day-of coordinator who will take care of all the logistics for you. You may think it costs you more money, but it can save you money, time, and stress in the long run!
A wedding planner is a bigger investment but can end up saving you time and money on DIY wedding planning. And definitely don't hire your family and friends or rely on a Pinterest Board in place of a planner! A wedding planner will simplify the wedding planning process and most importantly, will help make sure you don't forget anything. From fine-tuning your guest list to helping you pick your bridal party and all the other details of planning a wedding, a wedding planner will be your go-to for all the nitty-gritty details.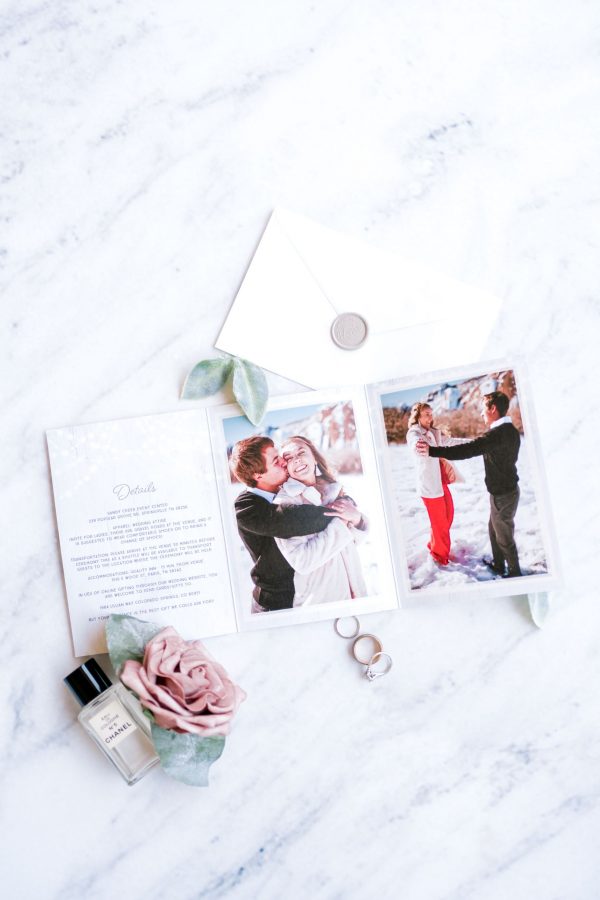 9. Insure your engagement ring.
Insuring your engagement ring is also a must, so be sure to check with your insurance agent to ensure there are no gaps in coverage and get the appropriate policy.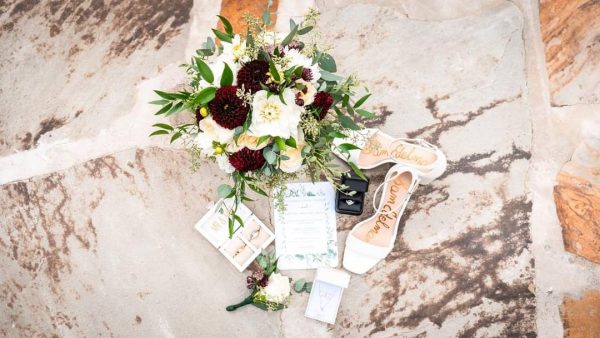 10. Build a wedding website
A wedding website is great because when your relatives bombard you with questions, you can send them right to the wedding site! A wedding website is relatively easy to build and usually accessible through websites like The Knot.
If you develop your site, you can have your guests RSVP through an online form and have them add dietary restrictions or any other special needs.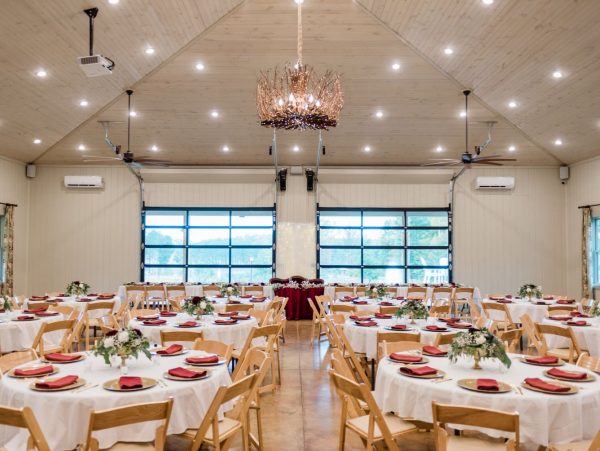 11. Figure out what food you want to serve at your wedding.
In addition to your wedding venue, you'll also need to think about catering. If you're hosting a large event with many guests from out of town, hiring an outside caterer to come on-site is worth the investment. Your planner can help you tremendously by recommending caterers and vendors, so just let them know your preferences and styles.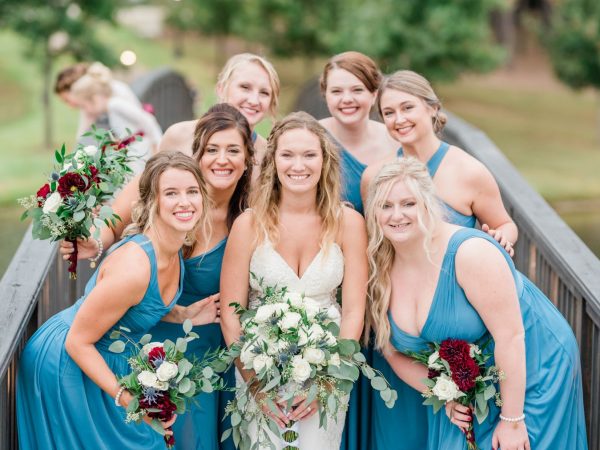 12. Choose who will be in your wedding or bridal party and guest list.
Picking your bridesmaids, groomsmen, maid of honor, the man of honor, best man, best woman, and whoever you want to include can be stressful.
It's best to have a heart-to-heart chat with your future spouse about what they want and then talk to the people you're considering for wedding party members. Discuss expectations of being in this unique role and how much time commitment is expected.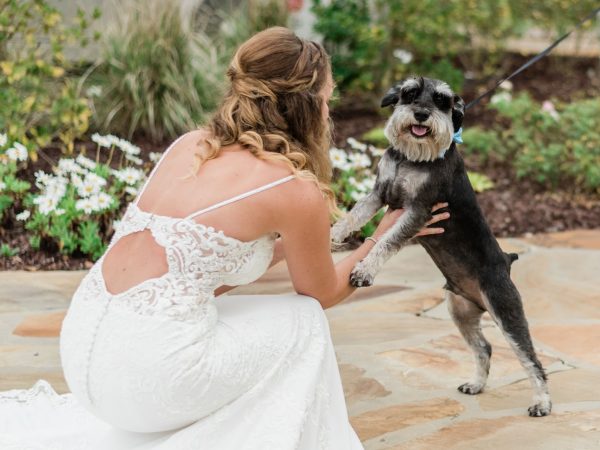 13. Find wedding rings for each other
It might sound odd to do when you get engaged, but your wedding band will be with you for the rest of your life, so it's worth some time and consideration. Ask your partner if they have any preferences or styles that are important to them.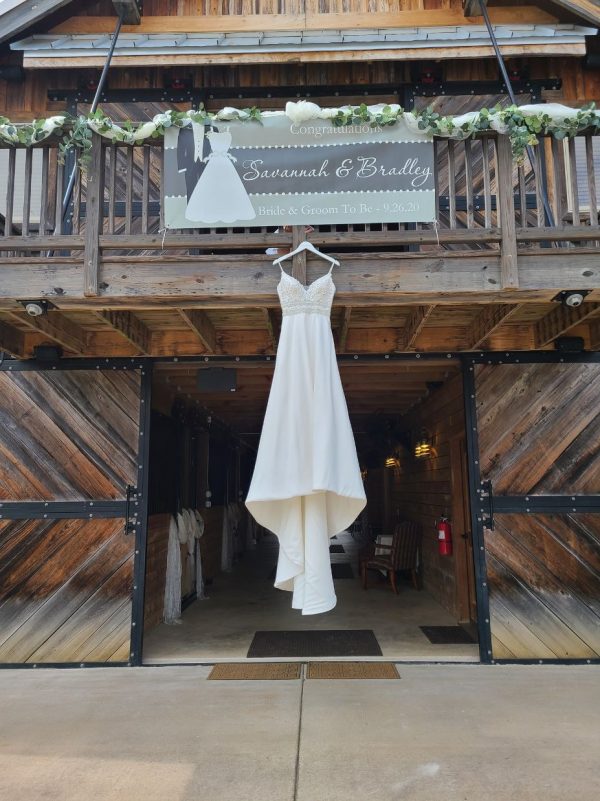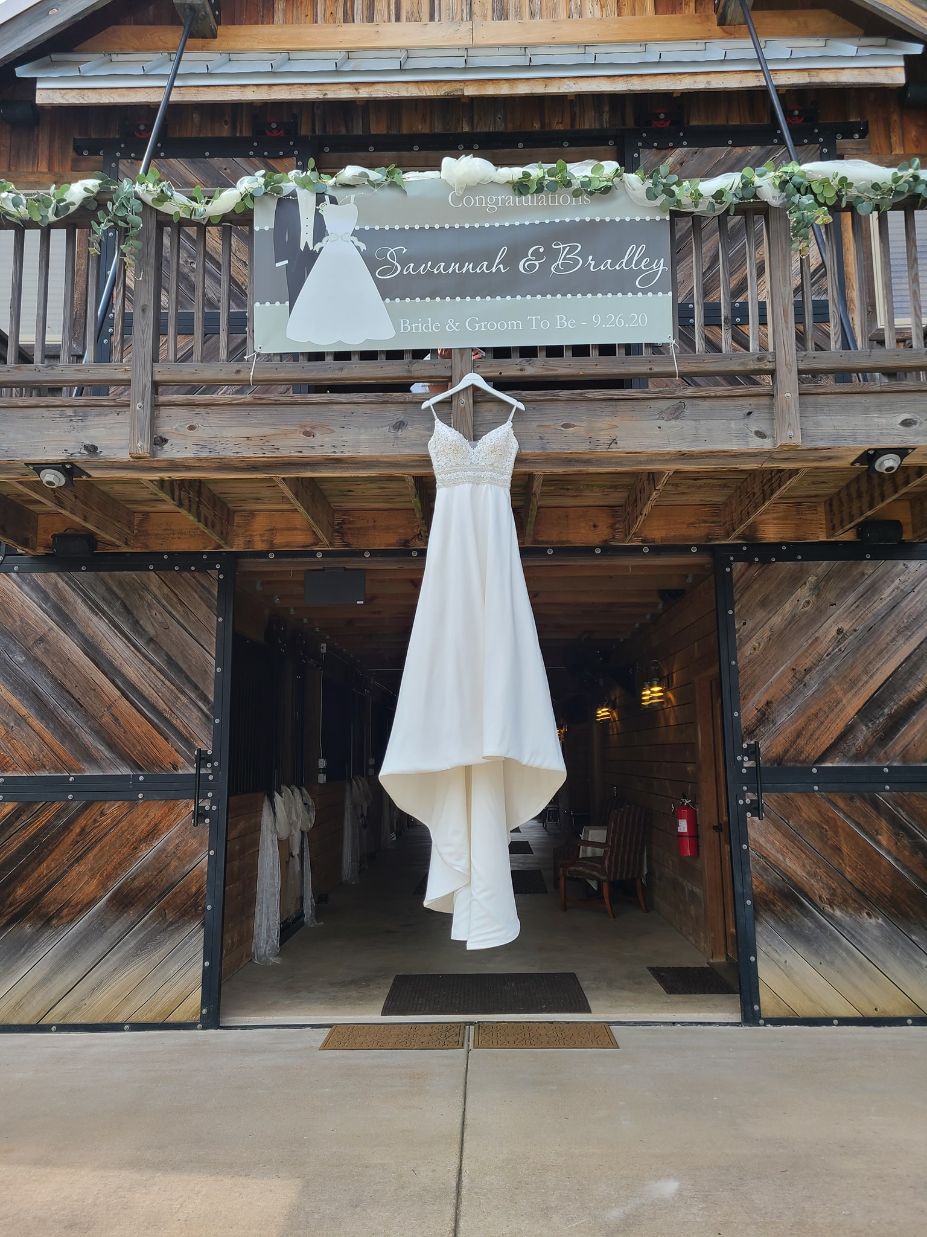 14. Choose your wedding dress
This may seem like an obvious thing to do when getting engaged, but many details are involved in this. You can attend a bridal trunk show or even look on Facebook to see if someone is selling a dress they wore or your friends getting married and what style they've chosen.
When choosing a wedding dress, consider the following:
What style of dress are you looking for? Is it a wedding gown or something more casual like a cocktail dress? Do you want lace and beading on your wedding day, or is your personality more suited to wearing an A-line cut with a halter top?
What is your budget? Wedding dresses vary greatly in price range, and depending on how important it is to you; this will significantly impact your budget.
Will your dress be appropriate for the weather and time of year? The climate in which you'll wed or the venue can significantly influence what type of attire it is necessary to wear.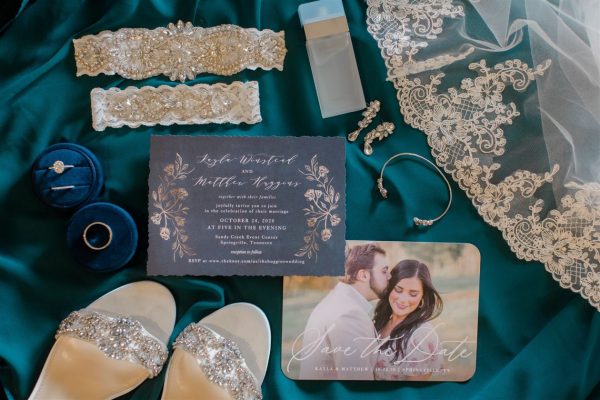 15. Plan an engagement party.
You'll want to celebrate with all your friends and family! Do you want to do all the planning or hand it over to your maid of honor? That's entirely up to you, but if you want help, have a conversation with your MOH/bridal party about their time commitment to your wedding and your budget and timeline. Whatever you decide, from a backyard hang out to drinks at the bar, remember that is about you and your celebration.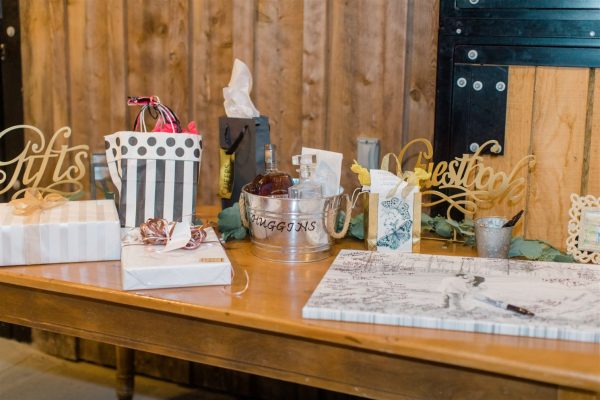 16. Update your website with new information as you get it.
Once you know where the venue is, who is catering, and your timeline, make sure to update your site! You'll want to keep it up-to-date, so people have a destination they can visit for more information about when/where/how long everything will occur. It's also fun to keep your website updated with the latest pictures.
Your website information should include:
-the date you got engaged
the date of your wedding
– where you are holding it
– who will perform the ceremony and what time they'll be there
– when is your rehearsal dinner? (if applicable)
who is in your bridal party or wedding party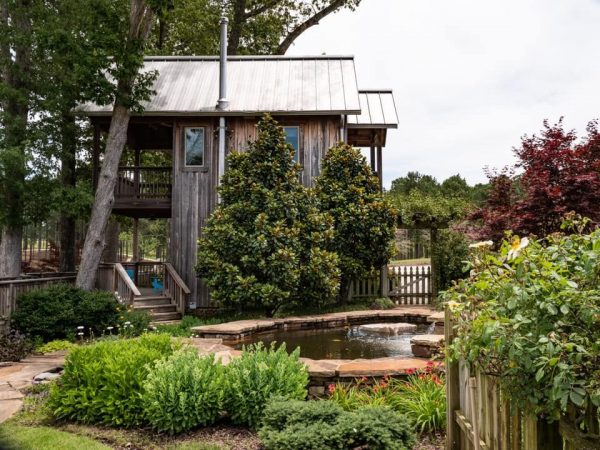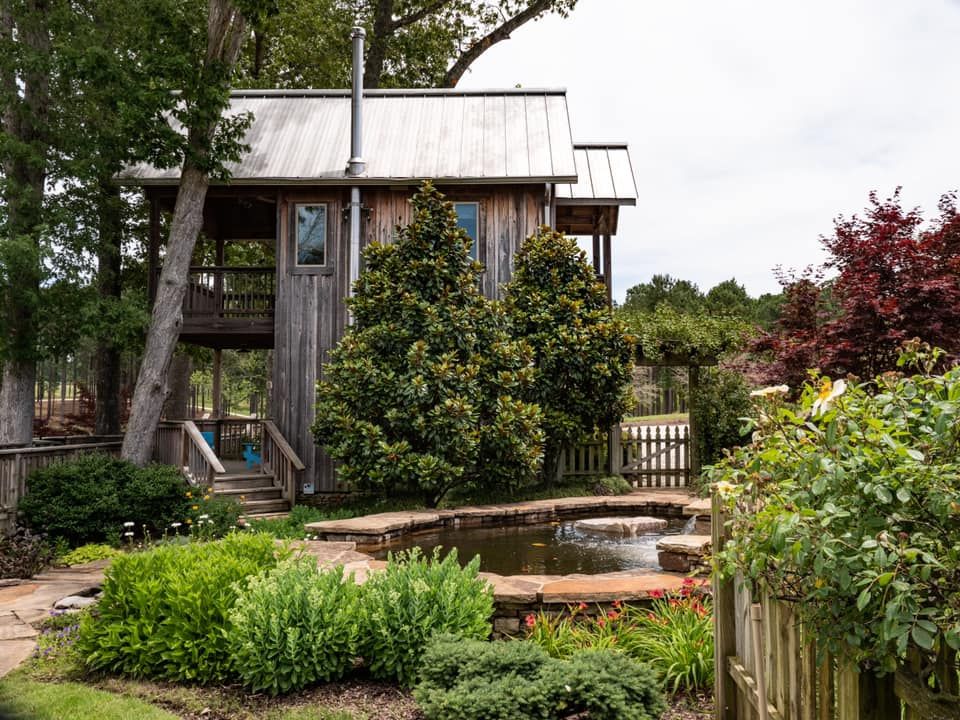 17. Relax and take a breather.
Planning a wedding and all the steps before can take a toll on you and your partner. Don't lose sight of what's most important: your love and celebrating your new life together.
The 20-minute rule is a phrase in psychology that says you should spend at least twenty minutes each day doing something fulfilling and productive.
The idea behind the time limit for "productive" tasks is to avoid feeling overwhelmed by all of the things on your plate, which can lead to procrastination or giving up altogether.
Some great ways to relax and de-stress during your wedding planning are:
meditating for at least 10 minutes a day
starting a gratitude journal to write down three things you're grateful for each day
reading an uplifting self-help book or listening to motivational podcasts.
if you have a hard time sleeping, take 3mg of melatonin 1 hour before bedtime
if you're worried about getting too stressed, try doing 15 minutes of physical activity before you start your day.
You could also take care of yourself by eating healthy food, drinking lots of water, and avoiding salty foods.
Stretch at the beginning or end of your day (or both)
With these simple tips, you'll be well on your way to feeling refreshed and ready to tackle the nitty-gritty of planning your wedding!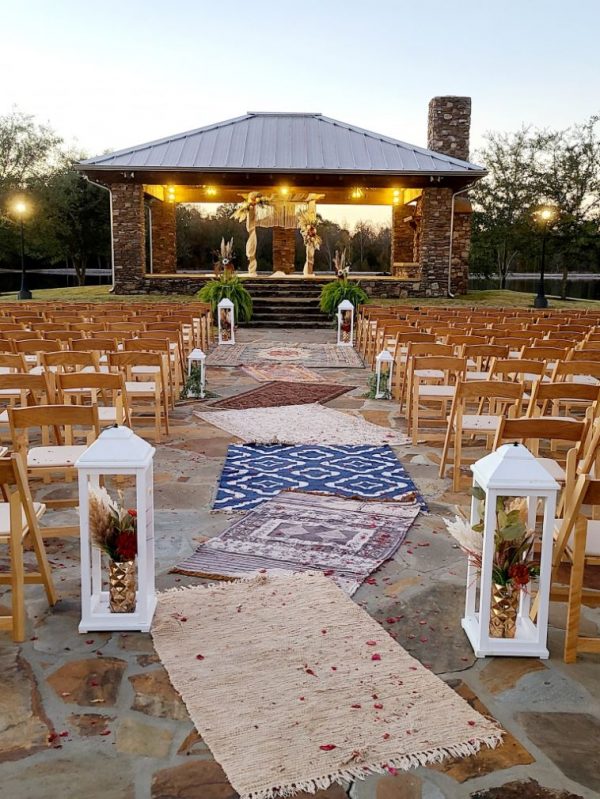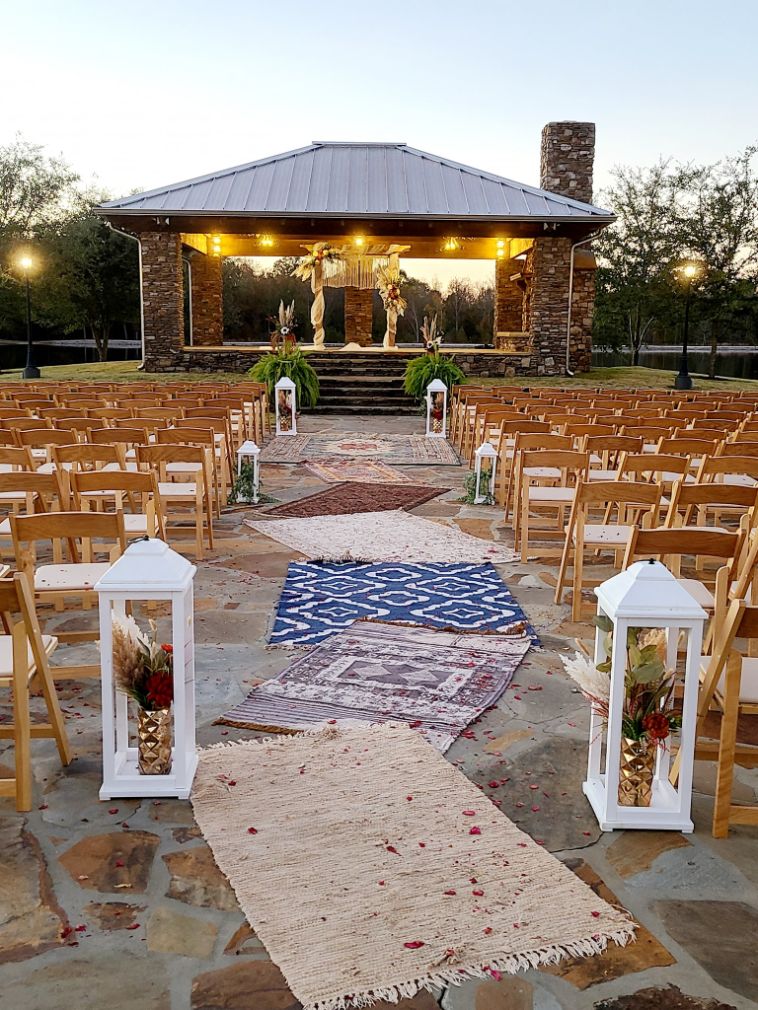 BONUS: 18) Create your wedding hashtag.
No matter the size of your celebration, a wedding hashtag can unite guests and friends through Instagram posts from the event, which make for great memories!
There's no wrong time to create one – you could always use it as an engagement party or when looking at vendors together.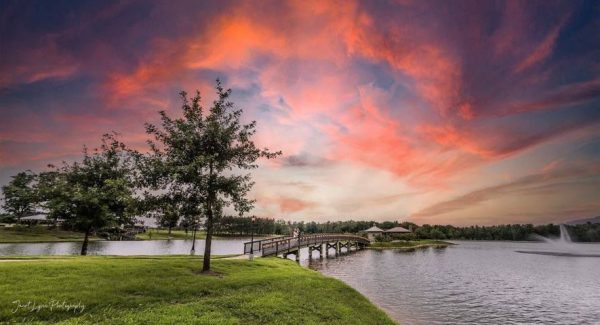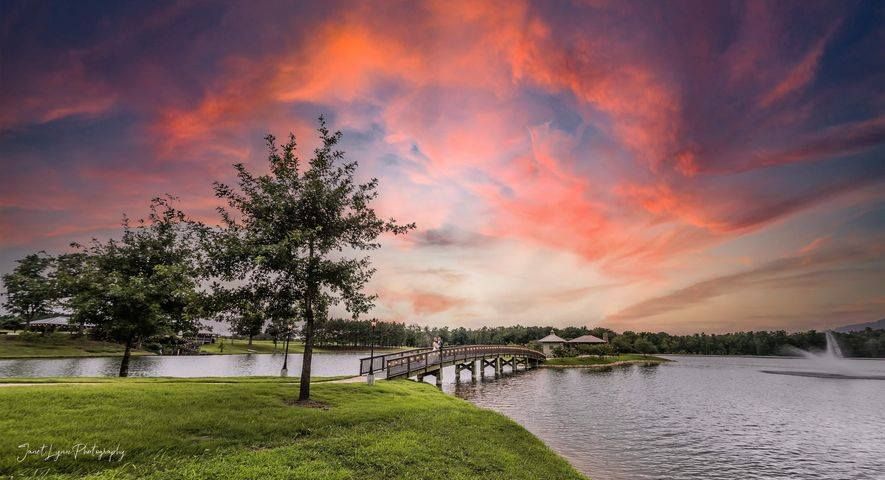 We hope this helps you get started on the right foot!
You've got a lot of planning to do (and not enough time, right?), but you're engaged now, and it's time for the fun stuff!
Remember that you need to take care of yourself and your needs, first and foremost, which takes precedence to plan your wedding. We hope this article helps you take the next steps for your big day and gets you started on your wedding planning journey!