Scroll down to see more of our gorgeous wedding venue options including a private island and our forest wedding venue.
Are you on the hunt for the best Nashville wedding venues?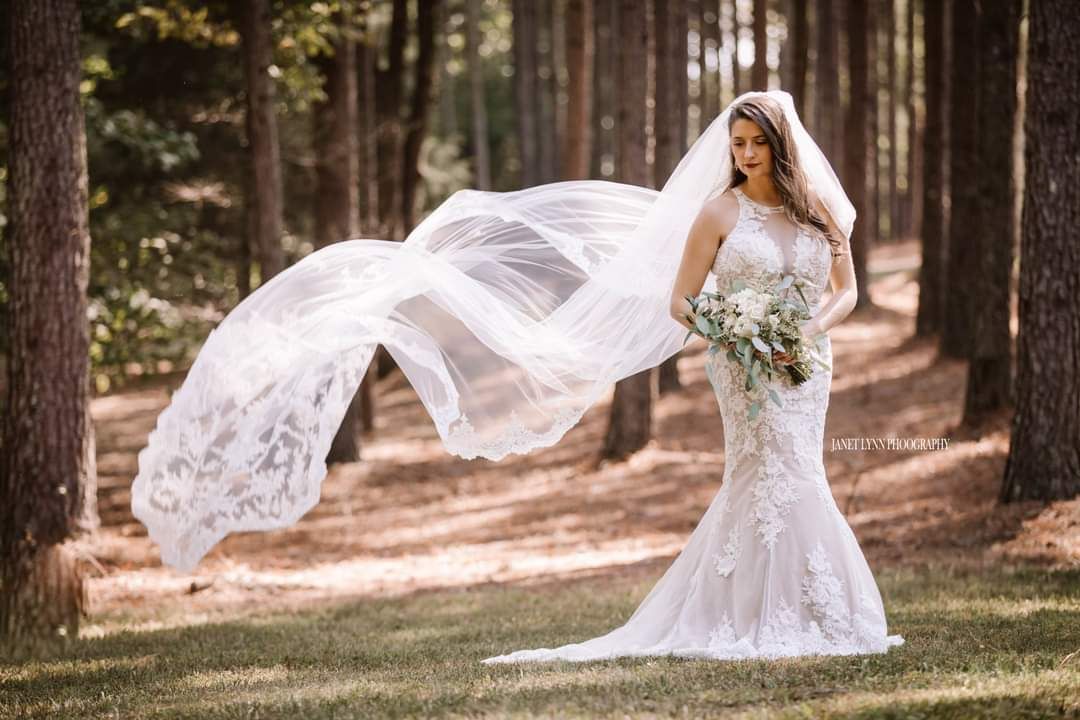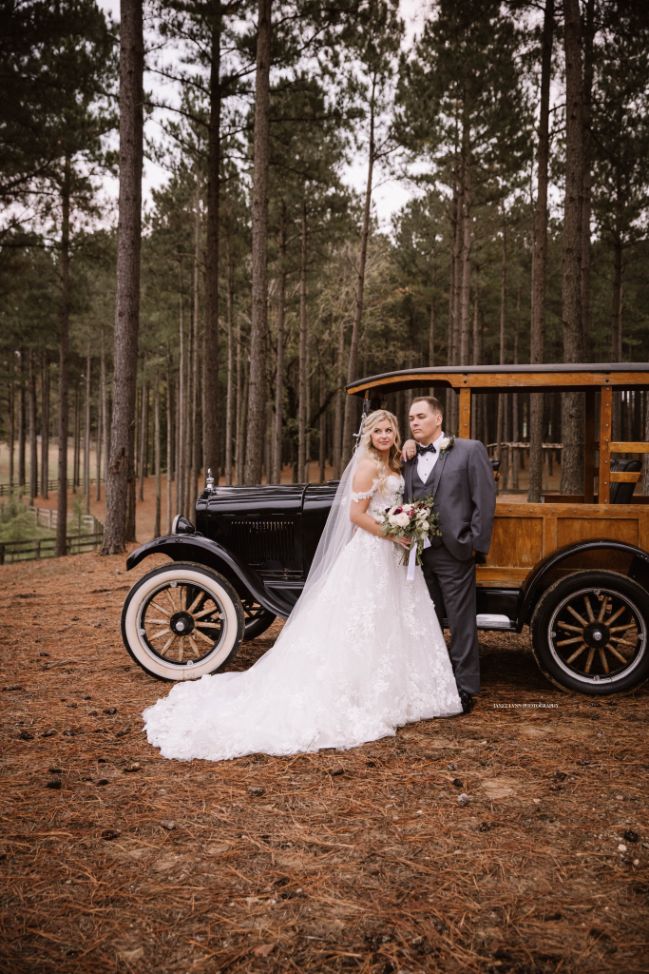 Sandy Creek Farms is just over 100 miles from downtown Nashville TN AKA Music City. Many Nashville TN wedding couples choose our Nashville wedding venues because they want to combine the private island, Stables, and other indoor reception options.
Here are some highlights:
430 private acres with gorgeous pinewood forests, extensive gardens and landscaping, a greenhouse, and natural beauty
8 miles of trails for hiking and exploring
Fish for bass and catfish, bring your ATV, and kayak on our private lake
6 indoor and outdoor ceremony/reception options including our private island
6 lodging options for your wedding party, family & guests to stay overnight (or the whole weekend!)
A private island featuring a stone pavilion, underwater lighting, and a gorgeous fountain
Separate bridal suite and grooms room
Extensive facilities including a gym, laundry area, full kitchen, and watercraft rentals
BYO Vendors (even catering)
Convenient location from Nashville for friends and family
Full-service staff for set up and clean up
Our venues in Nashville offer a destination wedding experience that isn't too far from home.
Wouldn't it be magical to have your wedding in a beautiful, natural setting that is a short drive from Music City but feels like a different world? With our breathtaking beauty and many options for your wedding ceremony and reception alike, you'll love our indoor and outdoor space.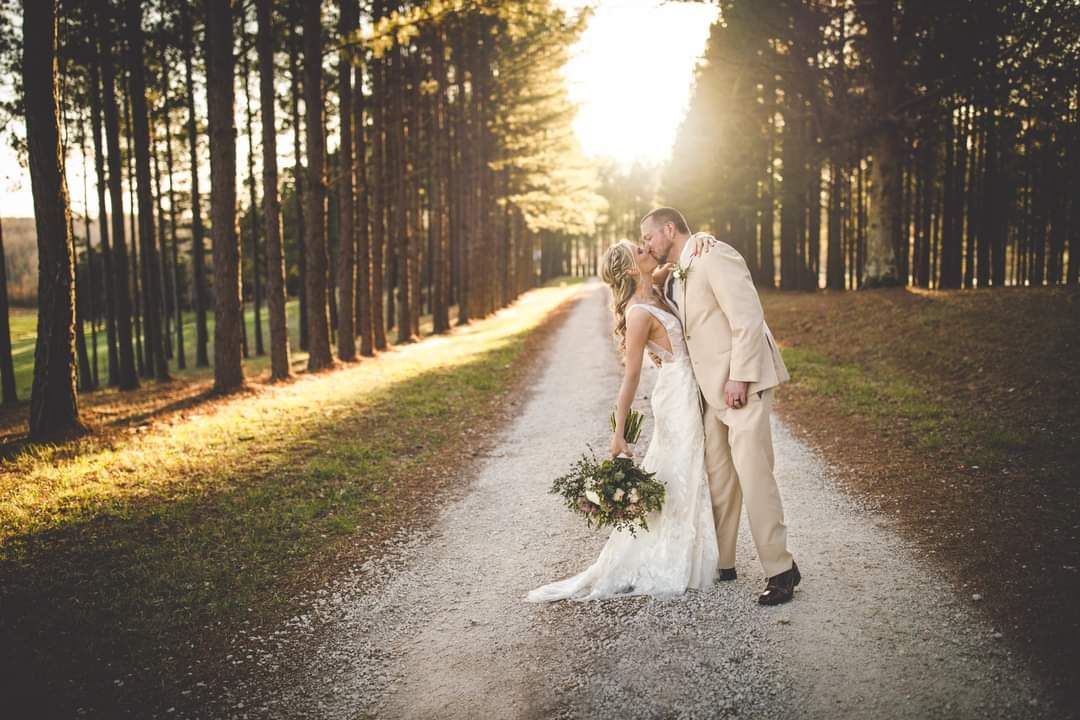 Have your ceremony outdoors on a private island or in a woodland forest, then your reception in a grand ballroom (The Pavilion) or rustic updated horse stable (The Stables).
Want to take a virtual tour of our event venue? Click here.
Virtual tours can't quite do the property justice, but it's a great way to look at the place before you drive from Nashville TN for an up-close tour.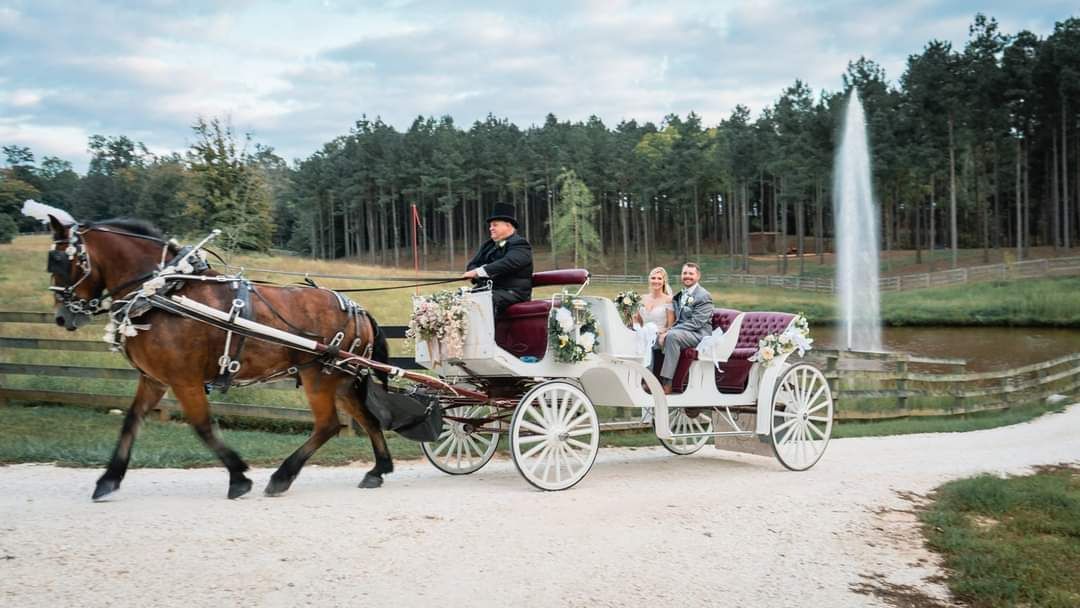 Then when you're ready and want your first "up close" experience of our event space and property, schedule a tour!
We offer six unique event spaces and six overnight lodging options.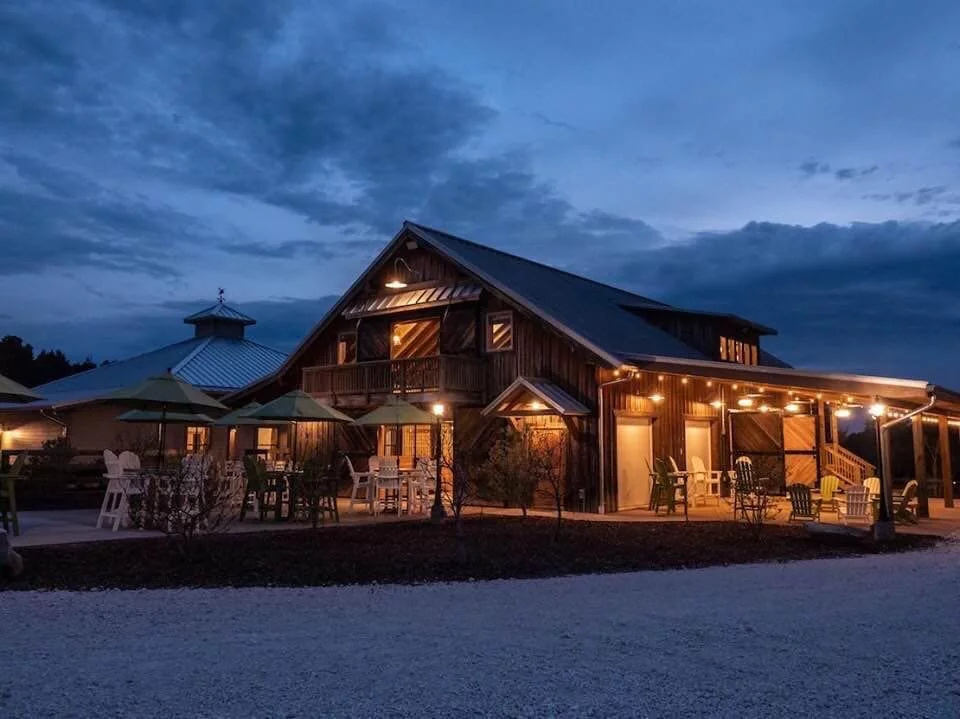 When you pick our event venue, you benefit from our indoor barn space, reception hall, event center, and other beautifully appointed areas.
Whether you love a modern feel or laidback vibe, we can accommodate you.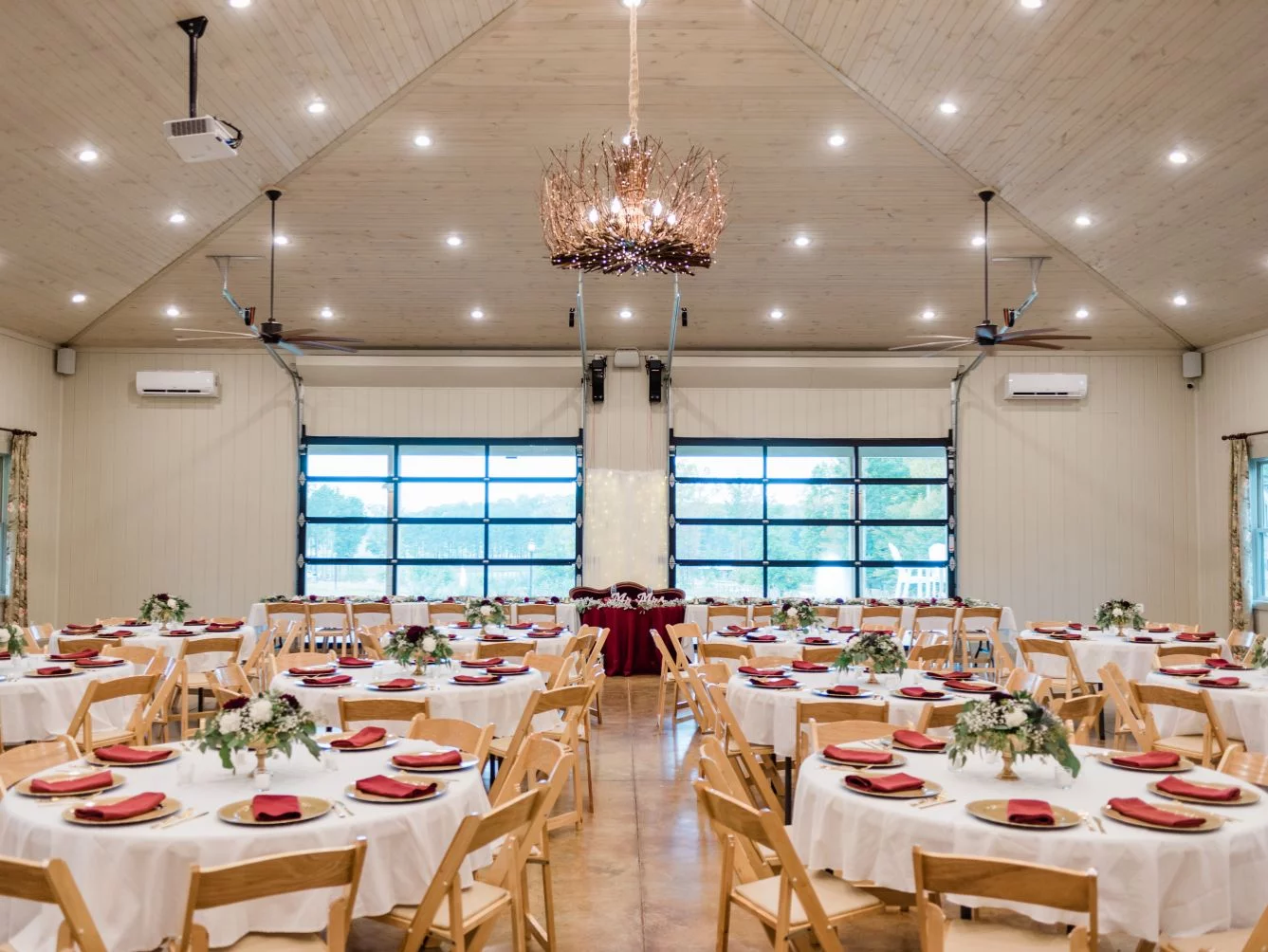 Overnight accommodations on our expansive property.
Our beautiful wedding venue offers six lodging options featuring gorgeous furnishings, an outdoor patio, natural light, modern conveniences, a furnished loft, groomed outdoor spaces, and so much more.
Pick the perfect Nashville wedding venue that will make your big day unforgettable!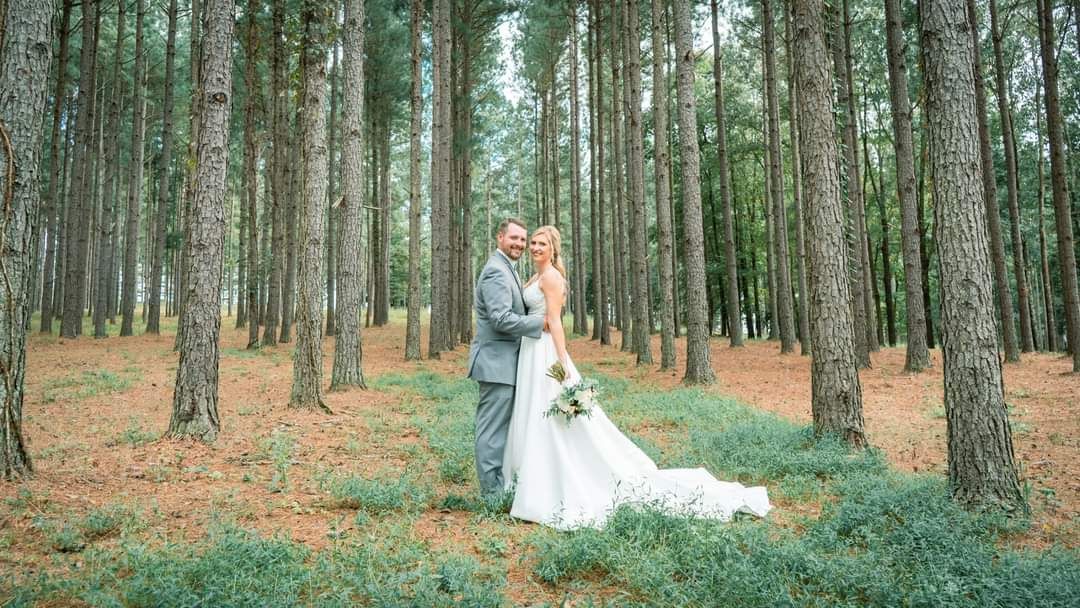 Trust Sandy Creek Farms to make the most important day of your life also the best day of your life.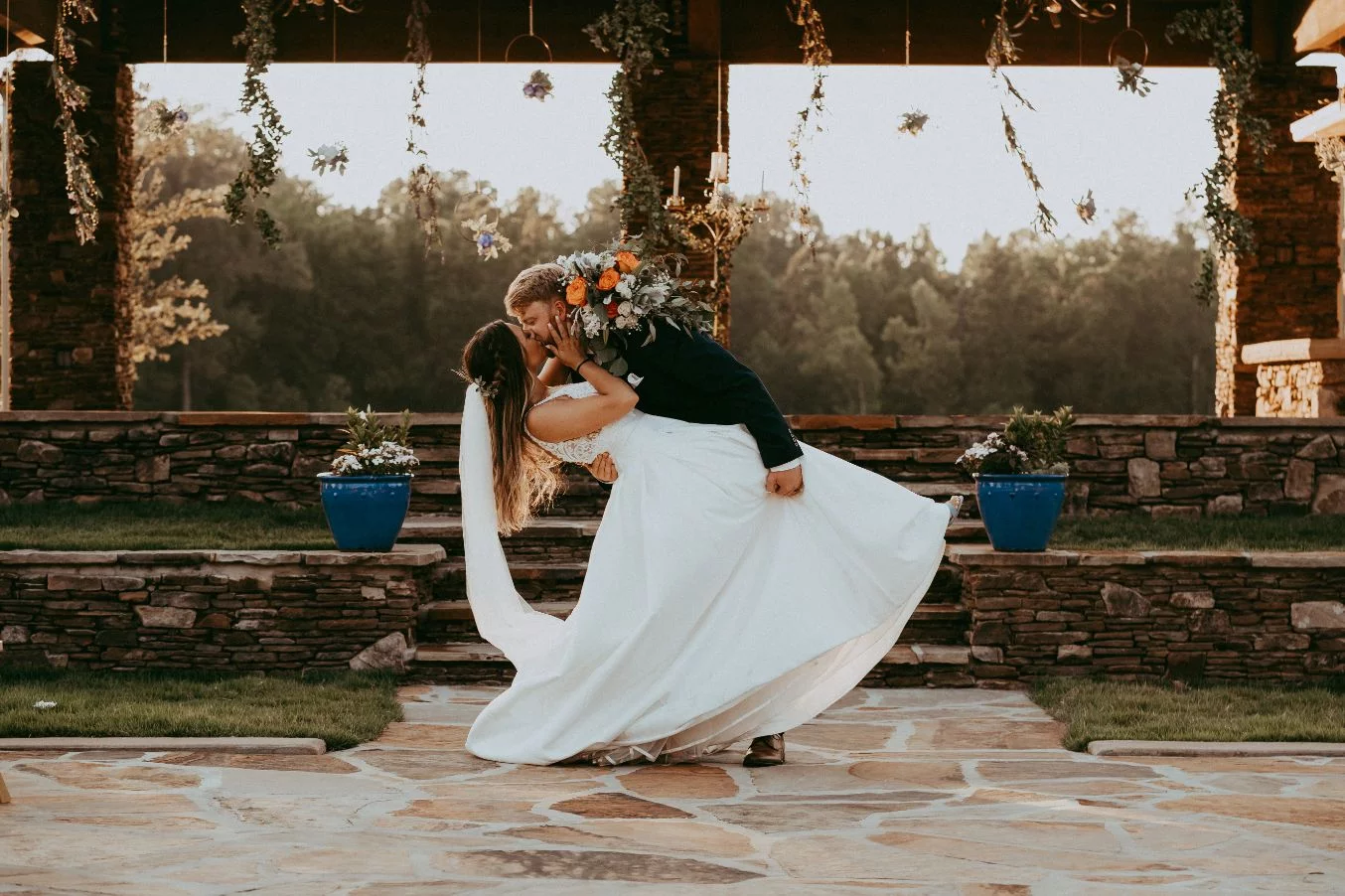 If you're craving southern charm, an indoor elegant barn space, the perfect backdrop, rustic beauty, overnight accommodations, a destination wedding, multiple outdoor wedding venues, and all-inclusive wedding packages rolled into one, Sandy Creek Farms is a prime choice.
No other local wedding venues can compare to our outdoor event spaces.
You won't be short of finding downtown Nashville wedding venues, and there are so many types of event spaces, from downtown Nashville wedding venues to indoor and outdoor venues, spaces for wedding ceremonies, and luxury hotel options. However, no other venue in the United States offers 430 private acres with a private island.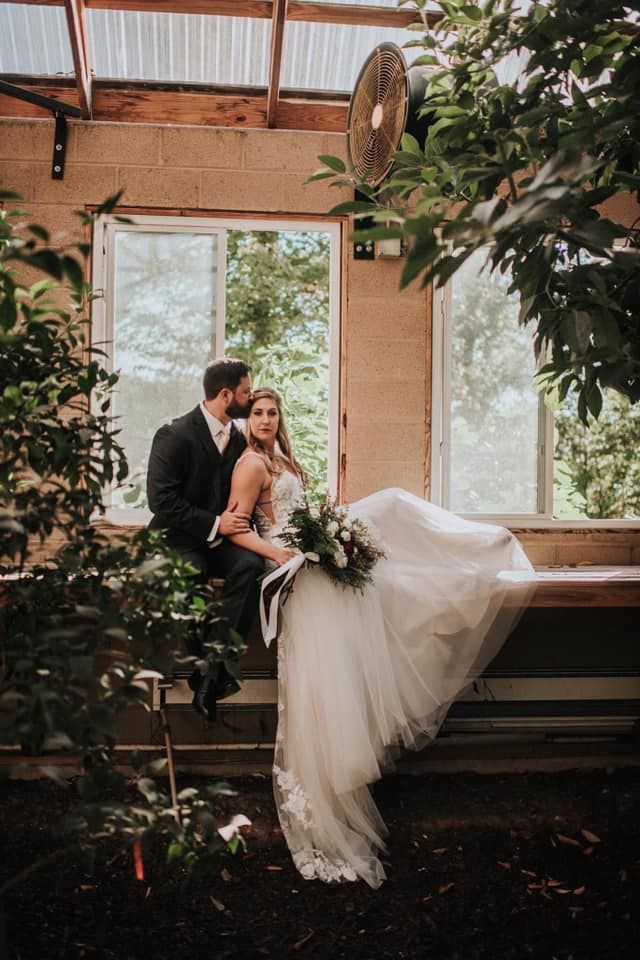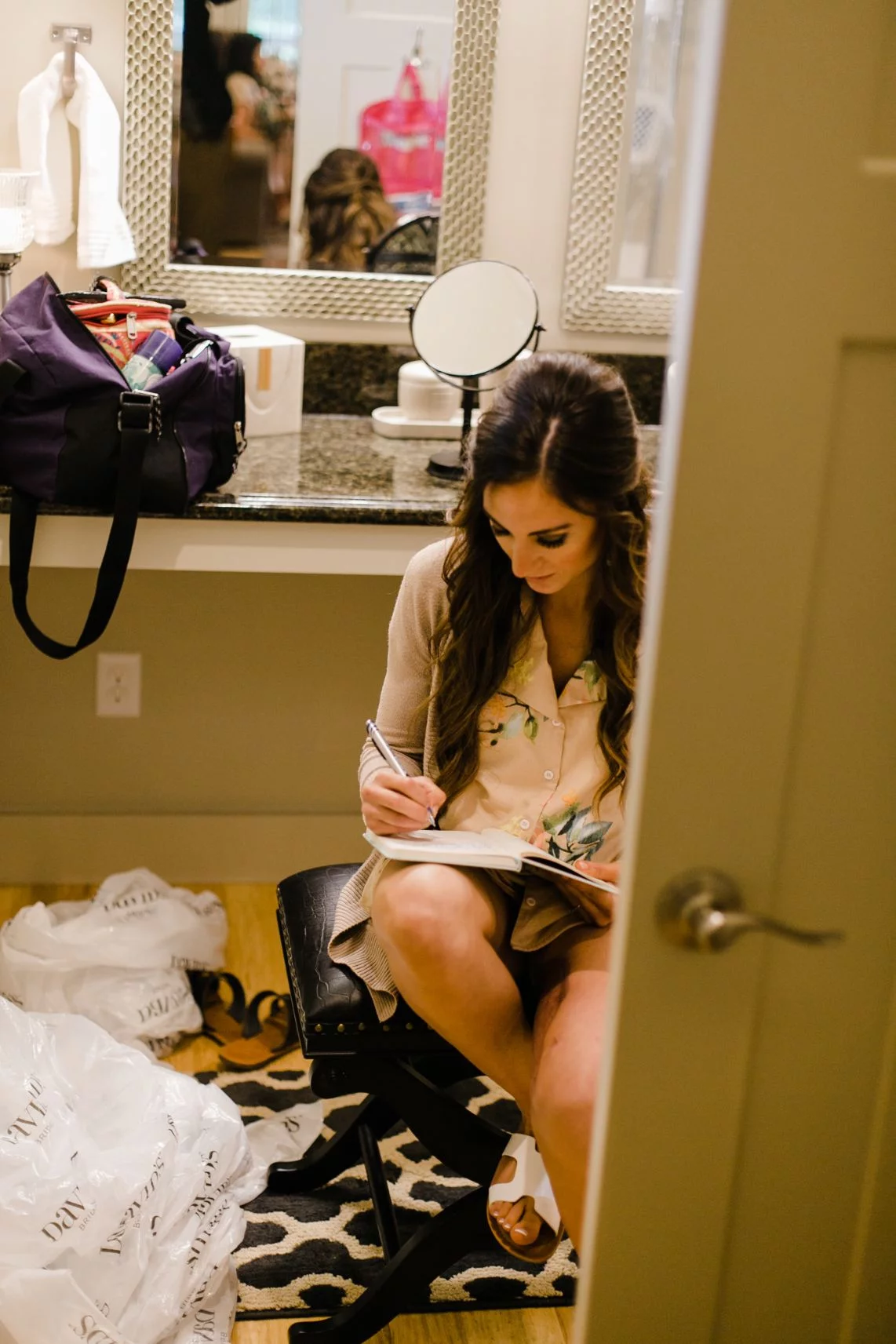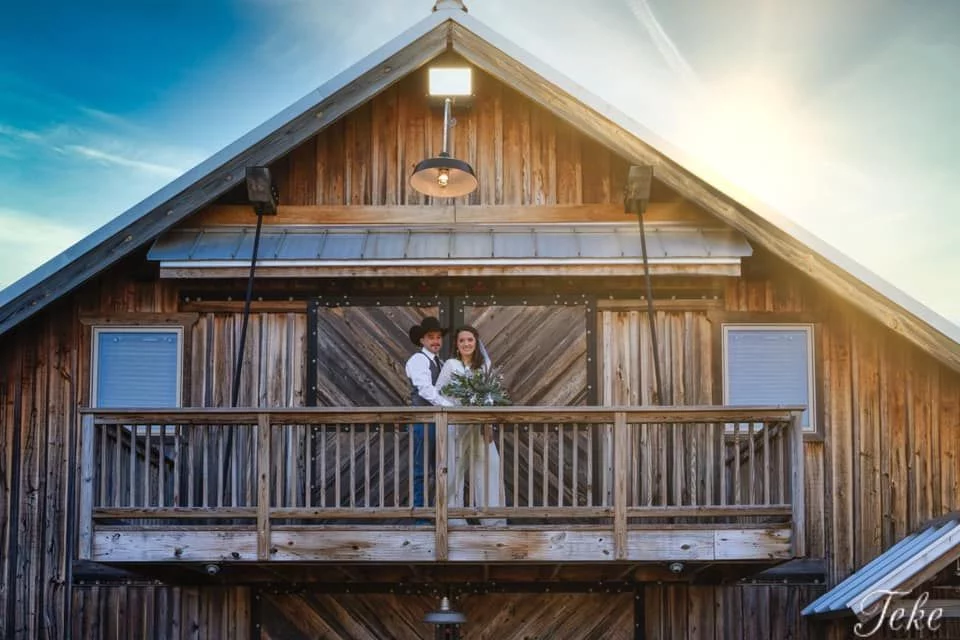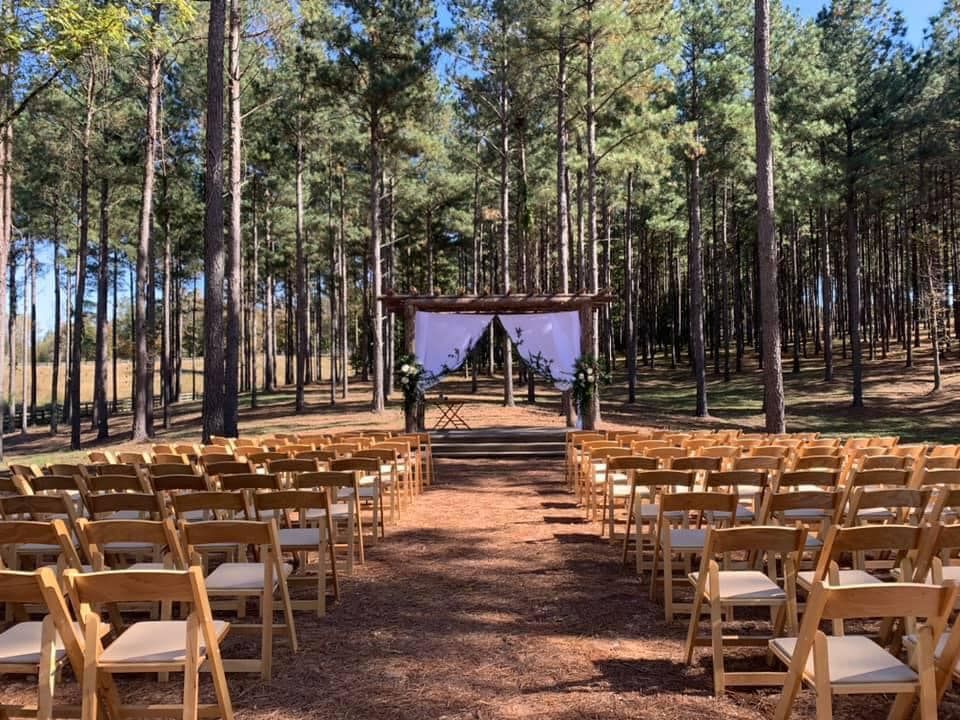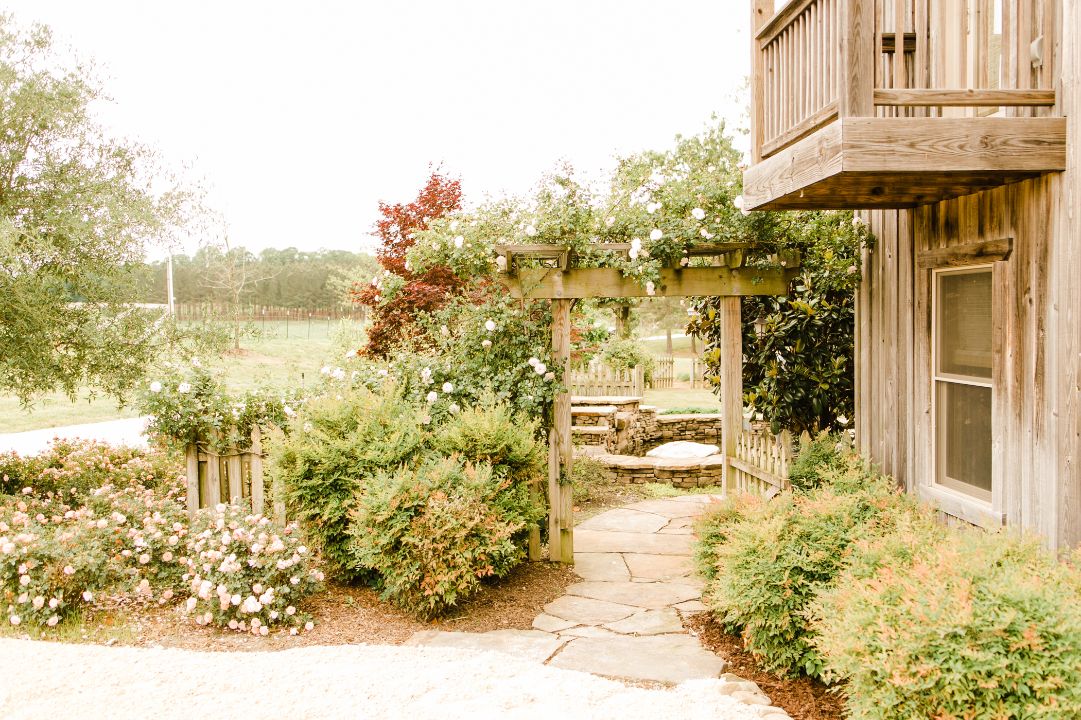 What's the downside of Music City and downtown wedding venues in Nashville?
They're limited in options. No wedding venue in Nashville or Tennessee compares to our venues. No other wedding venue offers a private island, 8 miles of trails, a huge forest, six overnight lodging options (cabins), and outdoor opportunities like Sandy Creek Farms.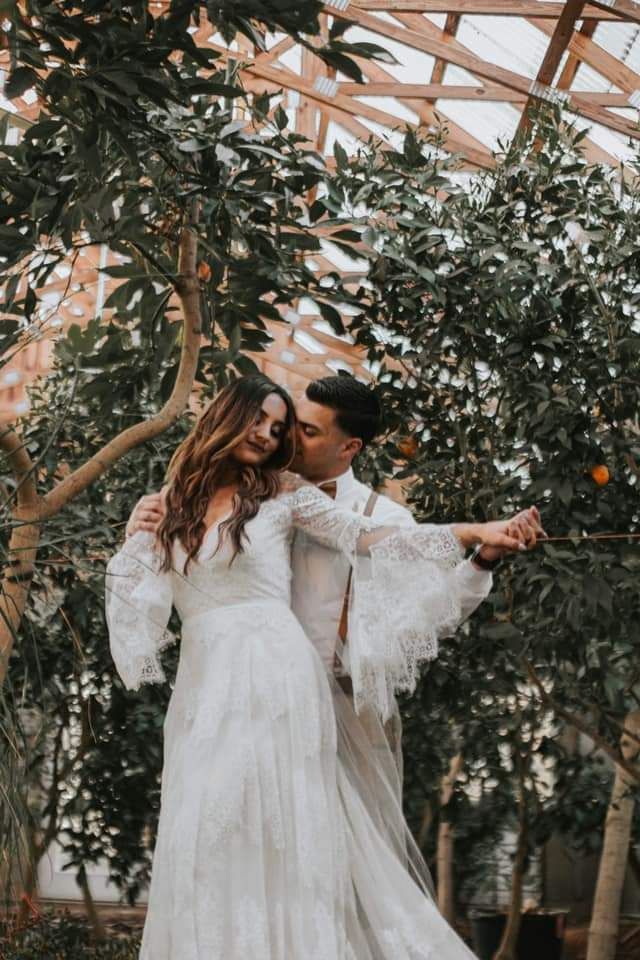 Some wedding venues in Nashville can't accommodate rehearsal dinners or bridal showers.
You can have your entire wedding weekend at Sandy Creek's private estate. From your rehearsal dinner to your wedding reception/ceremony, all the way to your send-off brunch.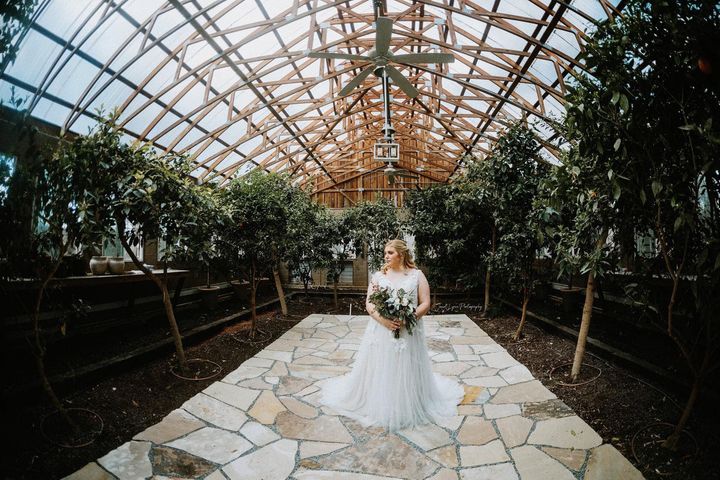 Our event space exclusively specializes in weddings, whether an intimate wedding or a 300 guest wedding.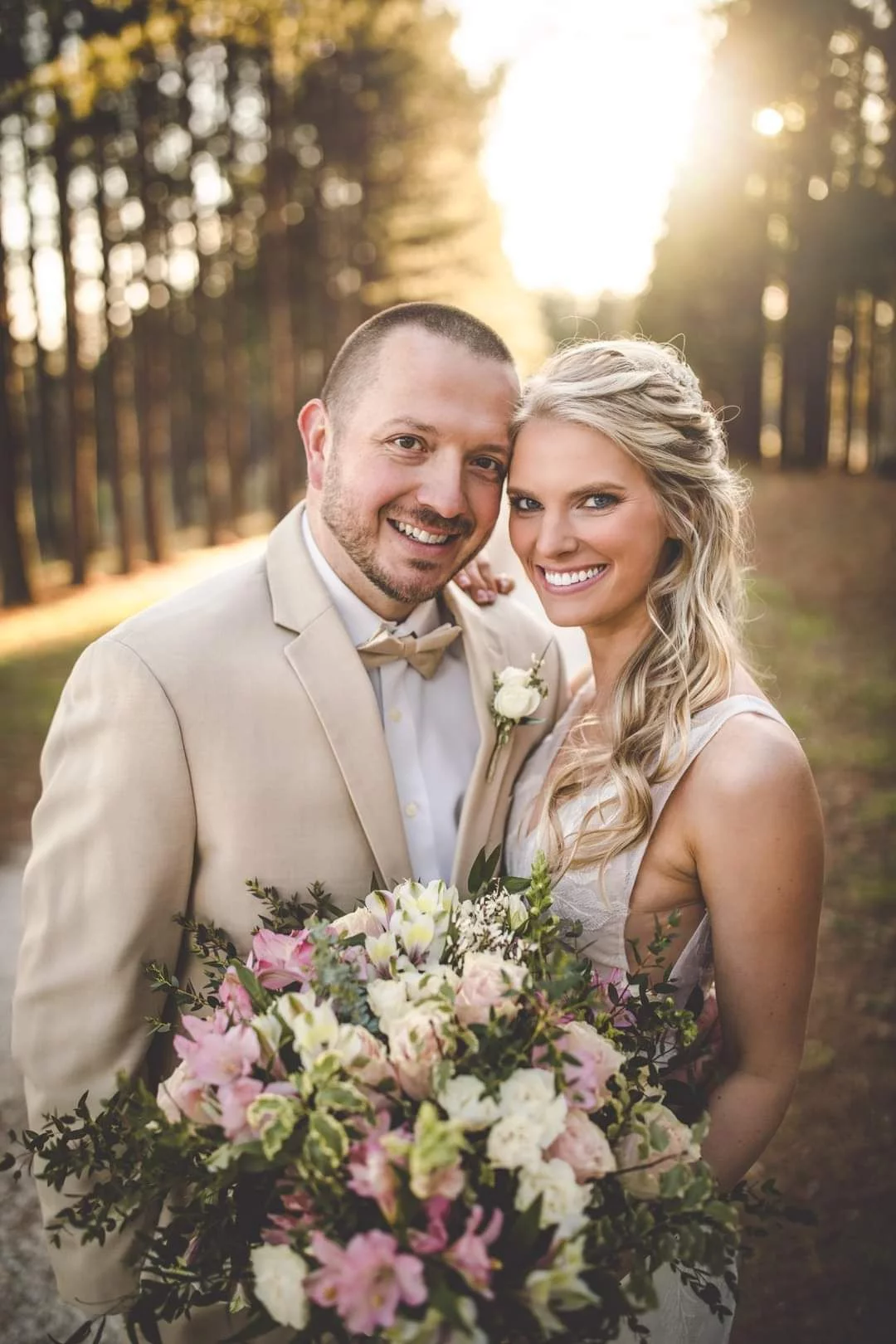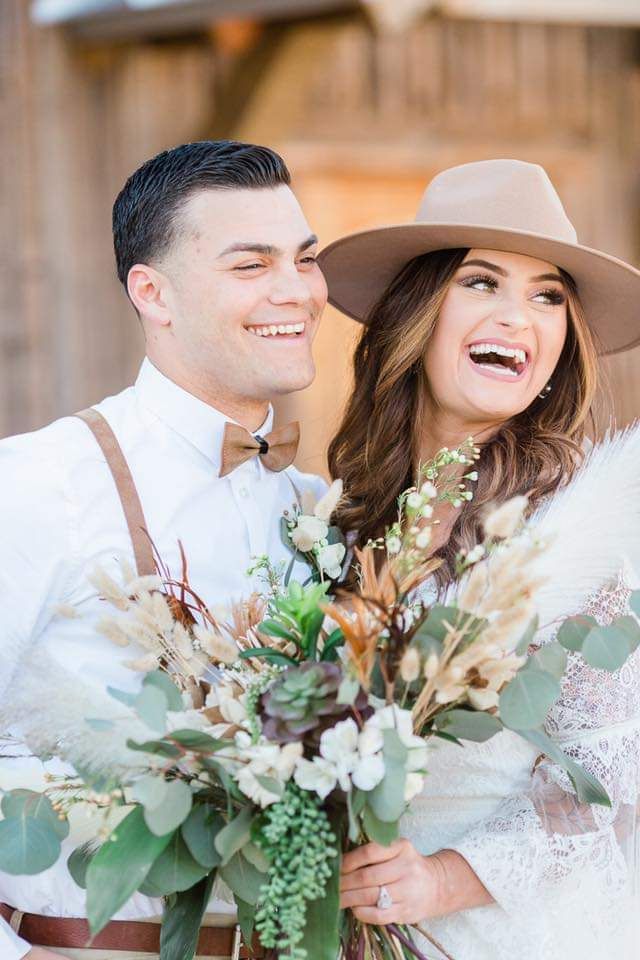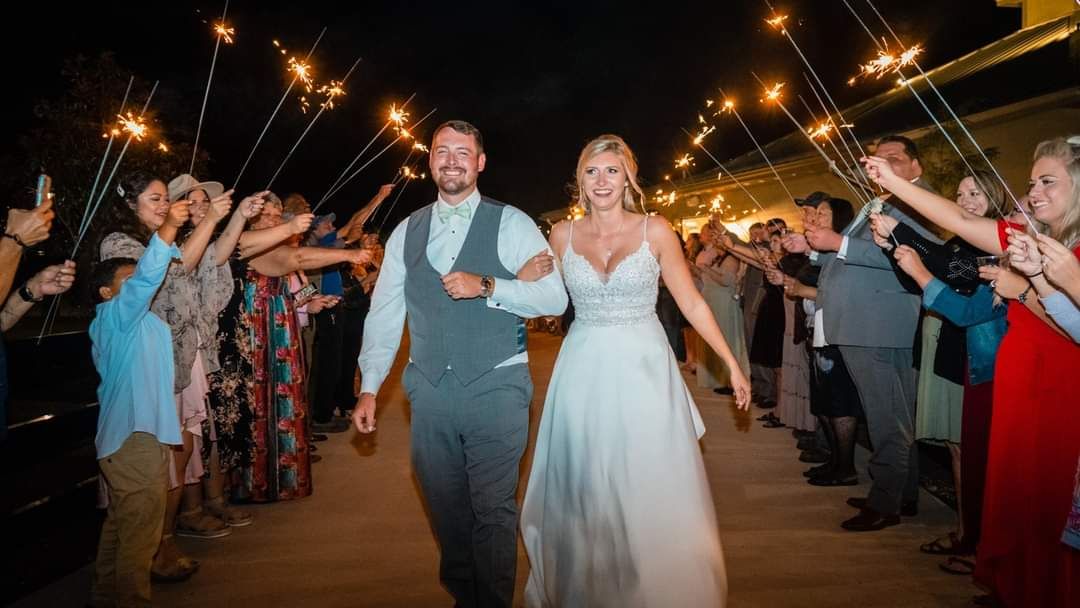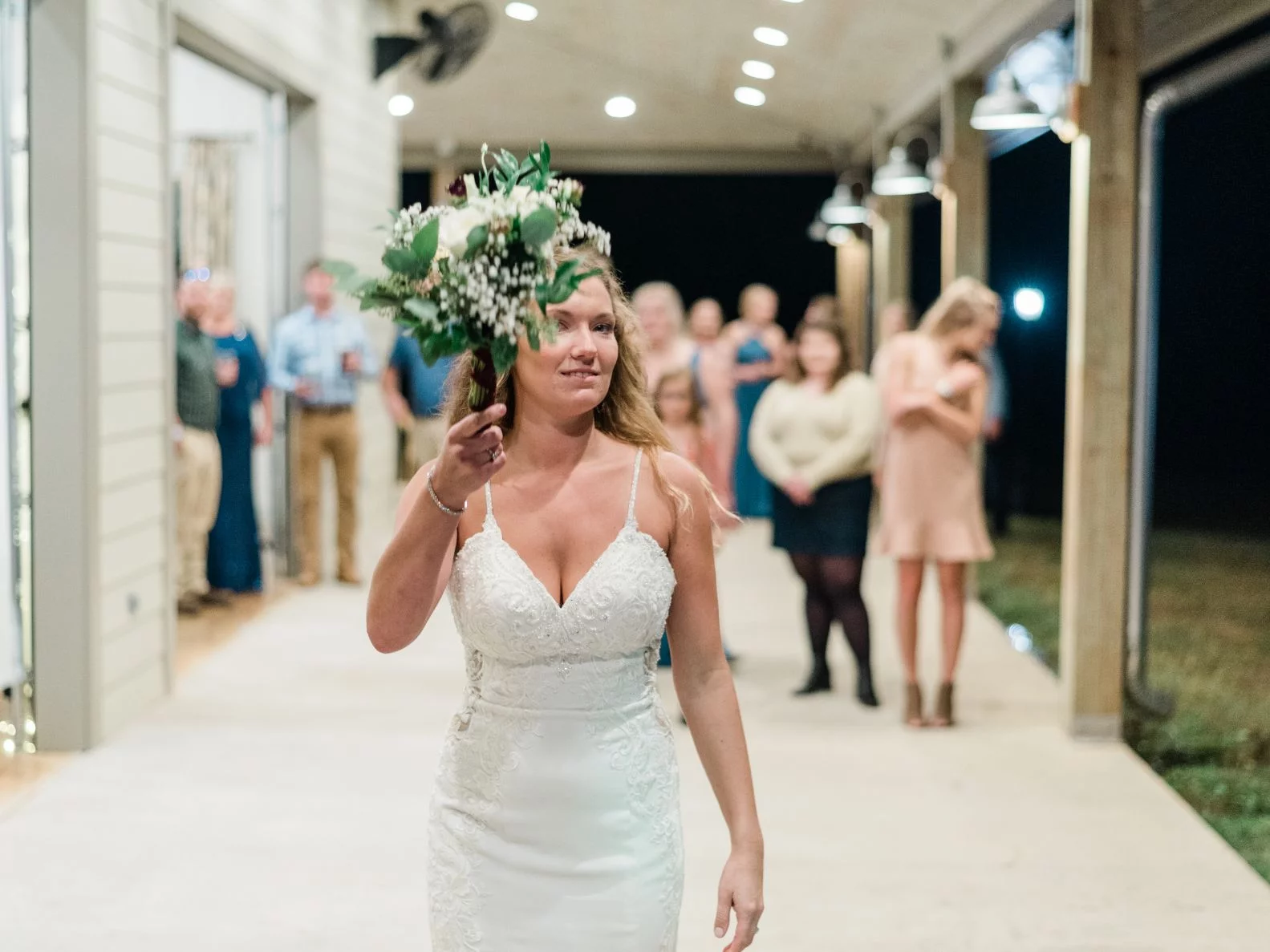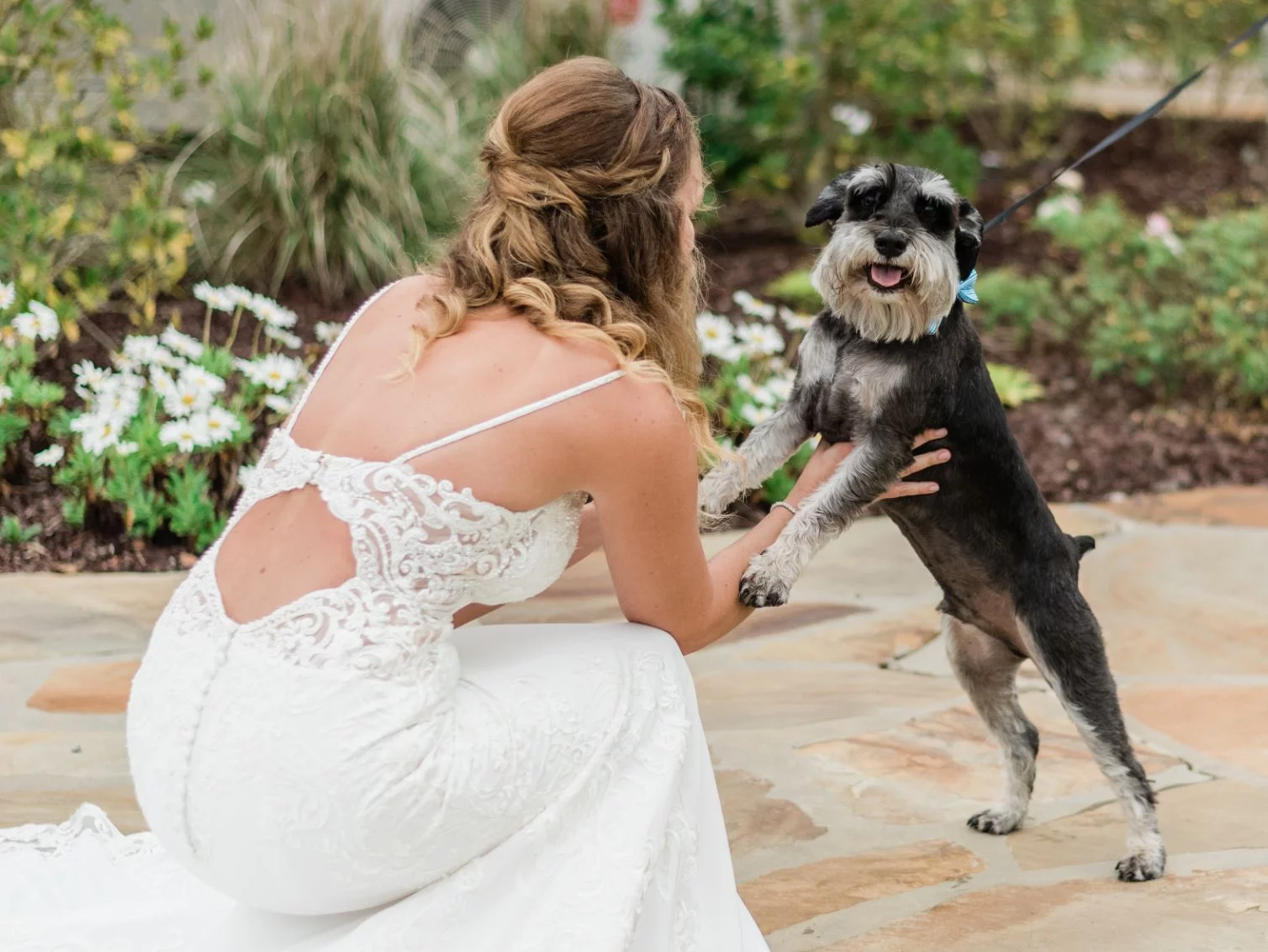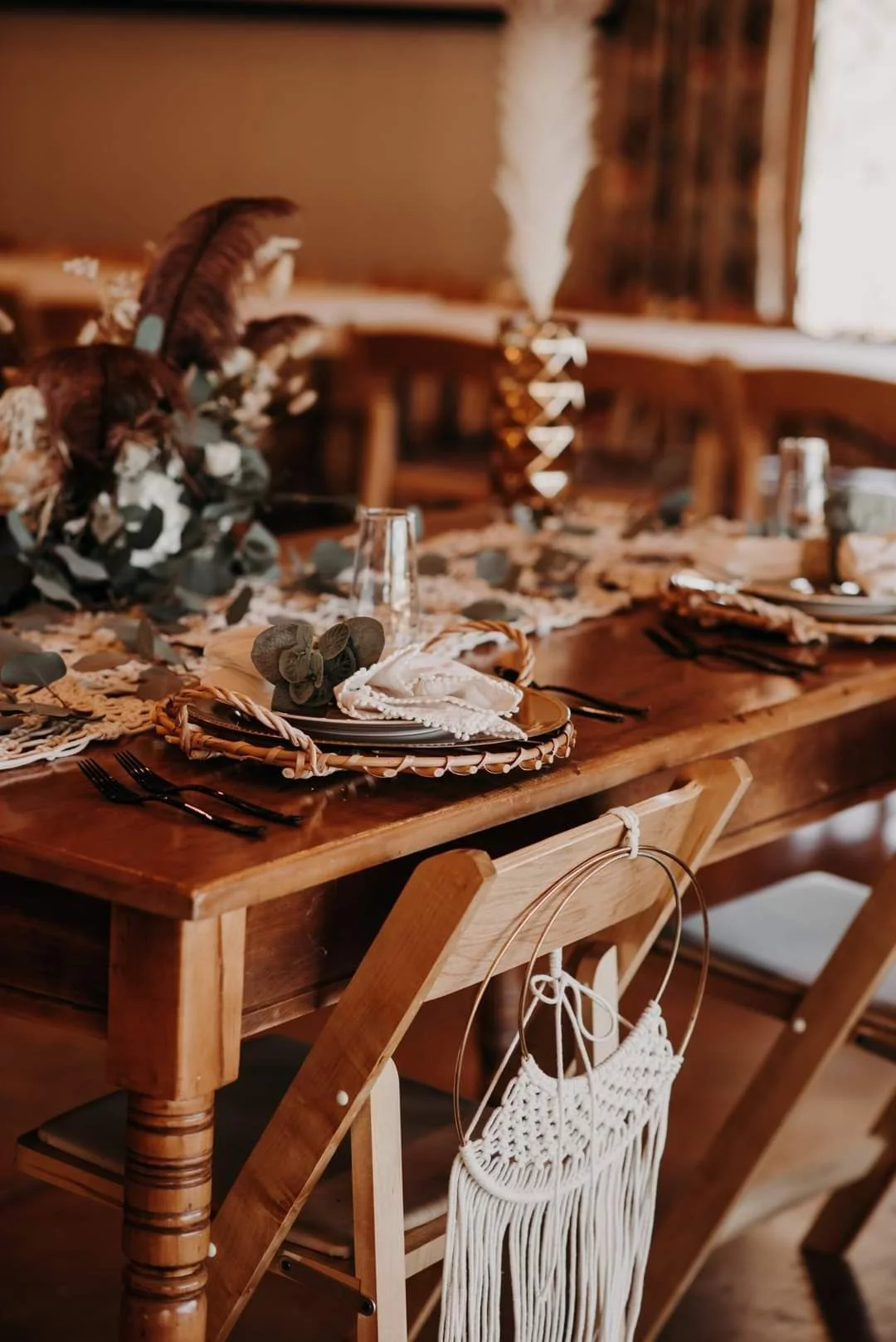 Our newest Nashville wedding venues + photos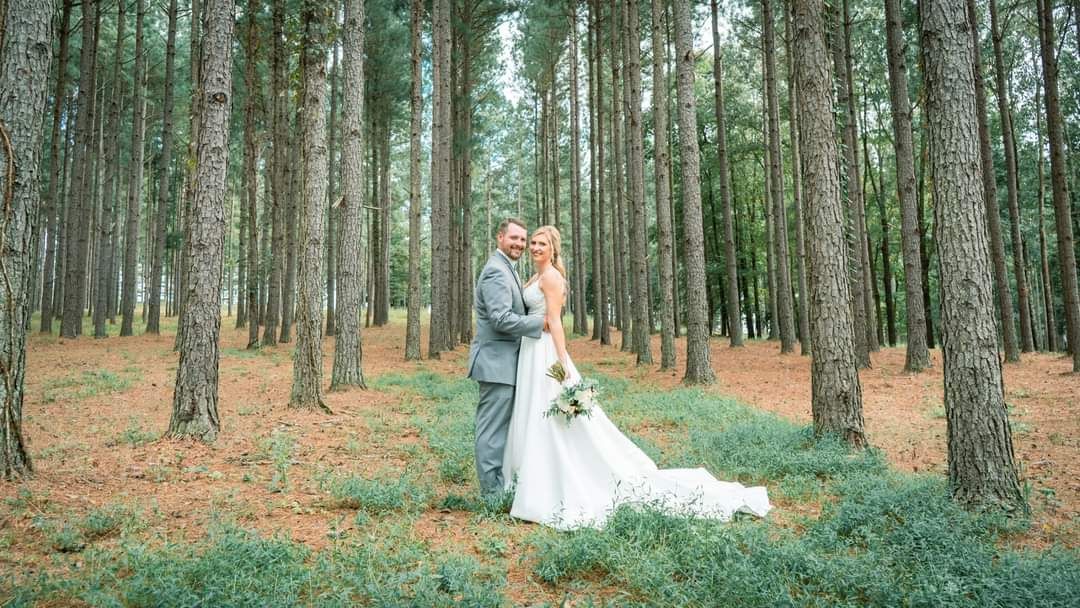 Sandy Creek Farms is the perfect backdrop and beautiful space with endless stunning views making for a perfect event.
If you're coming from downtown Nashville or the outskirts, don't worry. Sandy Creek Farms has all of the services available right here in the gorgeous countryside, whether you want a more modern ambiance or a laid-back rustic atmosphere.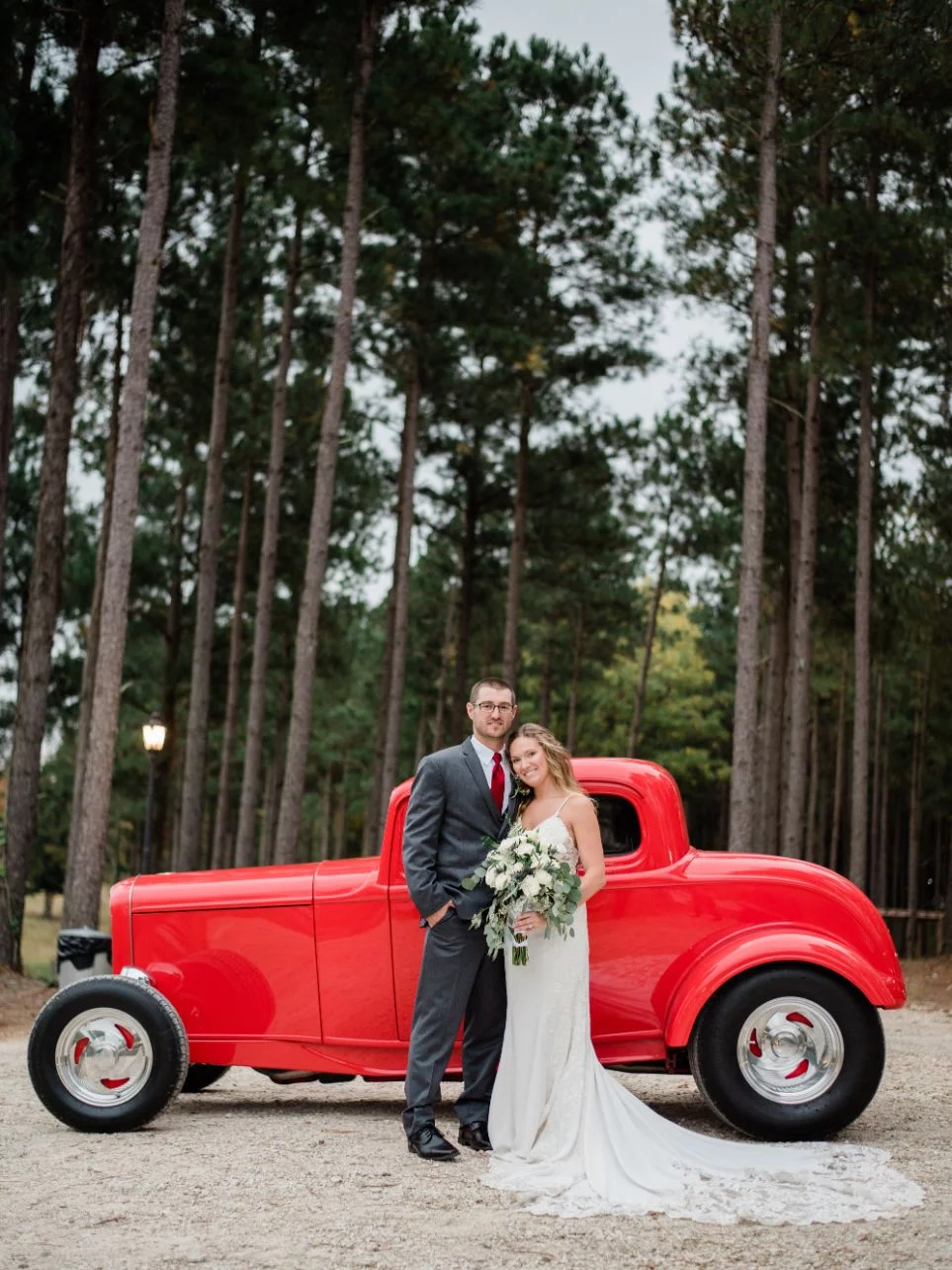 Our dream was to build a wedding venue unlike any other.
Over a decade ago, our desire to build one of the most beautiful Tennessee wedding locations began with the purchase of 400 acres of gorgeous rolling countryside. Since then, we've carefully expanded our property to include six lodge rooms and over six ceremony sites, including our renowned private island.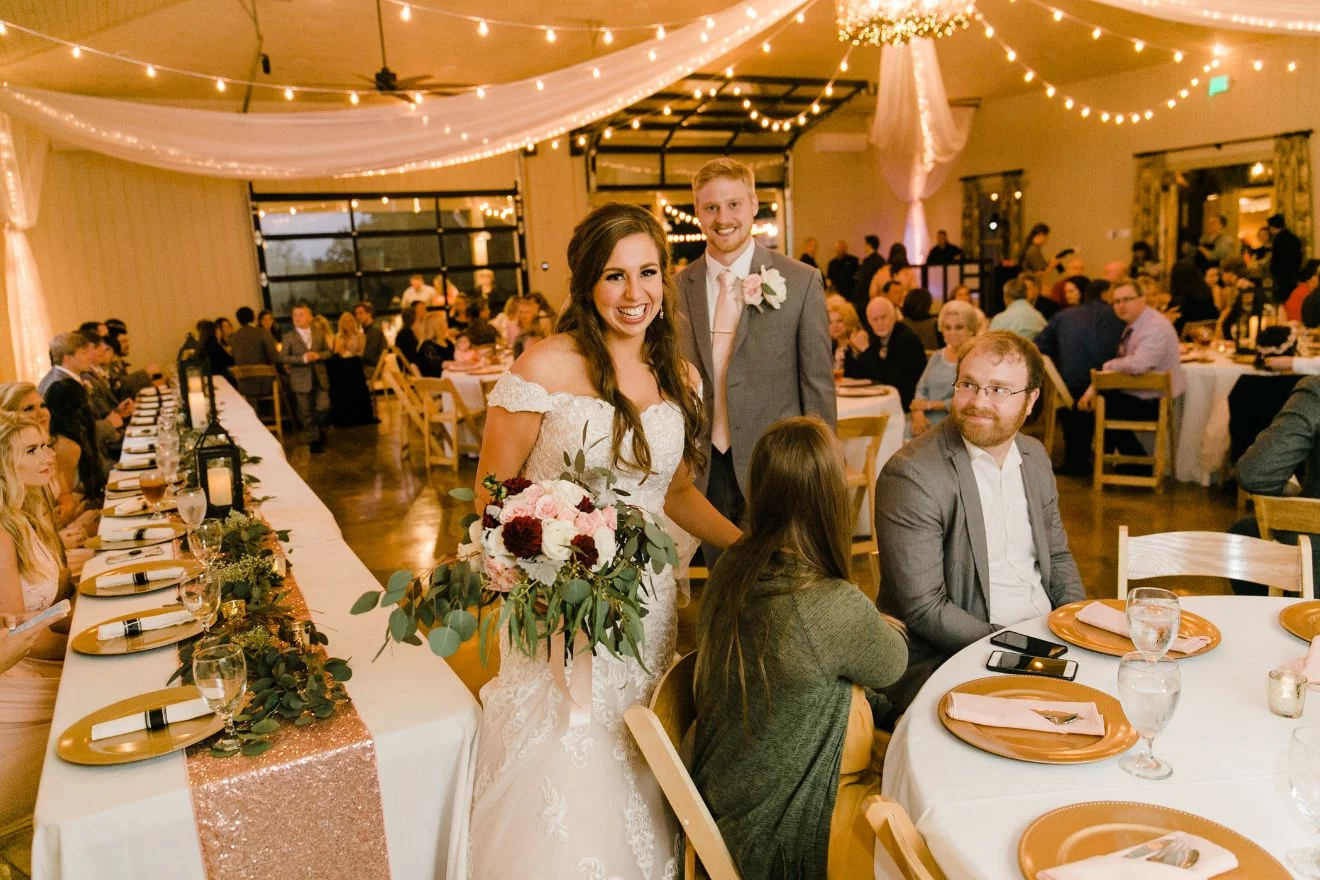 The paradise-like setting of our Springville, Tennessee wedding venue includes vast outdoor areas and exquisite indoor spaces with multiple ceremony and reception sites, elegantly furnished bridal and grooms suites, and cutting-edge overnight accommodations.
Allow the panoramic views of nature, warm hospitality, and beautiful interior spaces to provide the setting for your ideal wedding.
Sandy Creek spans 400 acres of beautiful rolling hills, lakes, streams, and pine forests, offering plenty to explore and do. We take pleasure in keeping our event activities with the property's magnificent natural beauty in balance. To complement the indigenous ecosystem, structures and vegetation have been installed to blend in.
On the property, we have over 10 miles of walking and hiking trails and gravel roads. While you're out for a stroll, you may notice that the region is full of amazing wildlife to look at. Trails range from flat and smooth to hilly and marshy. To assist you to cross water and marshes, there are bridges and boardwalks.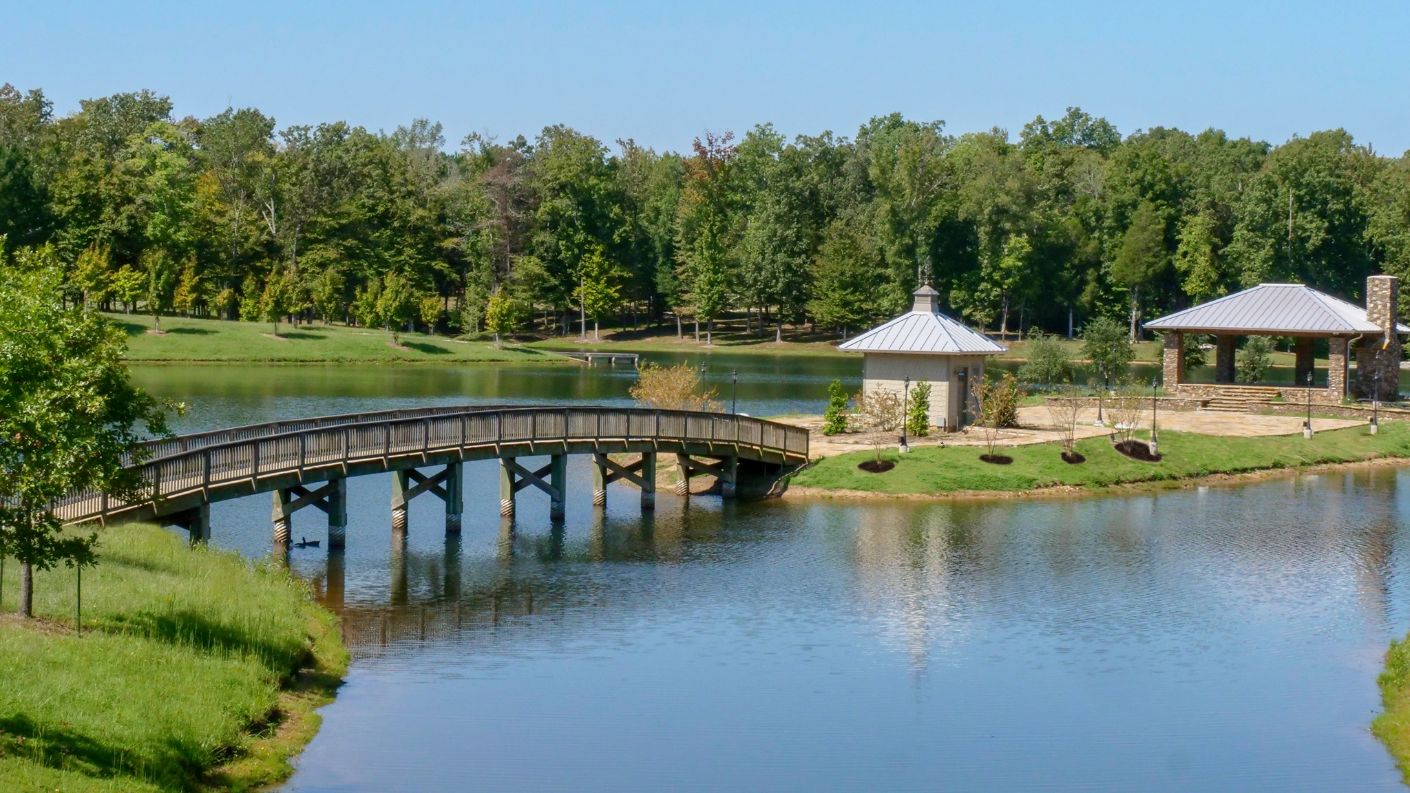 We offer fishing, kayaking, and paddle boating.
Since 2010, our private lake has been home to bass, bream, and catfish. You are welcome to fish throughout the lake or on its shores while staying with us. We also provide paddle boats and canoes for you and your visitors to use.
Choose from six gorgeous wedding locations for your wedding ceremony and reception on your big day. For your stay, you and your wedding party may utilize one of our six overnight accommodations. The Bungalows are popular choices among our weddings, as well as the bridal suite and groom's room. Wedding packages range from elopements to multi-day usage.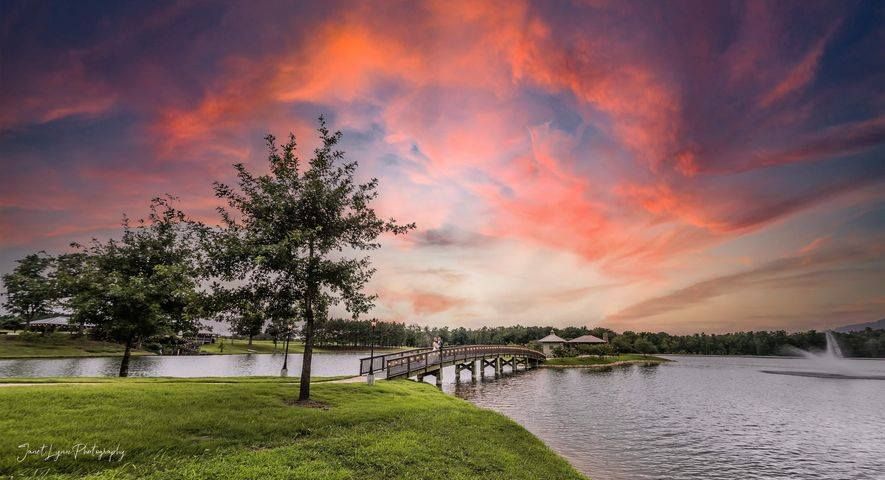 Our private island wedding ceremony spot is couple's favorite.
Our island is a fantastic place for an outdoor ceremony, and many of our couples pick it as their wedding location because it provides such a one-of-a-kind environment.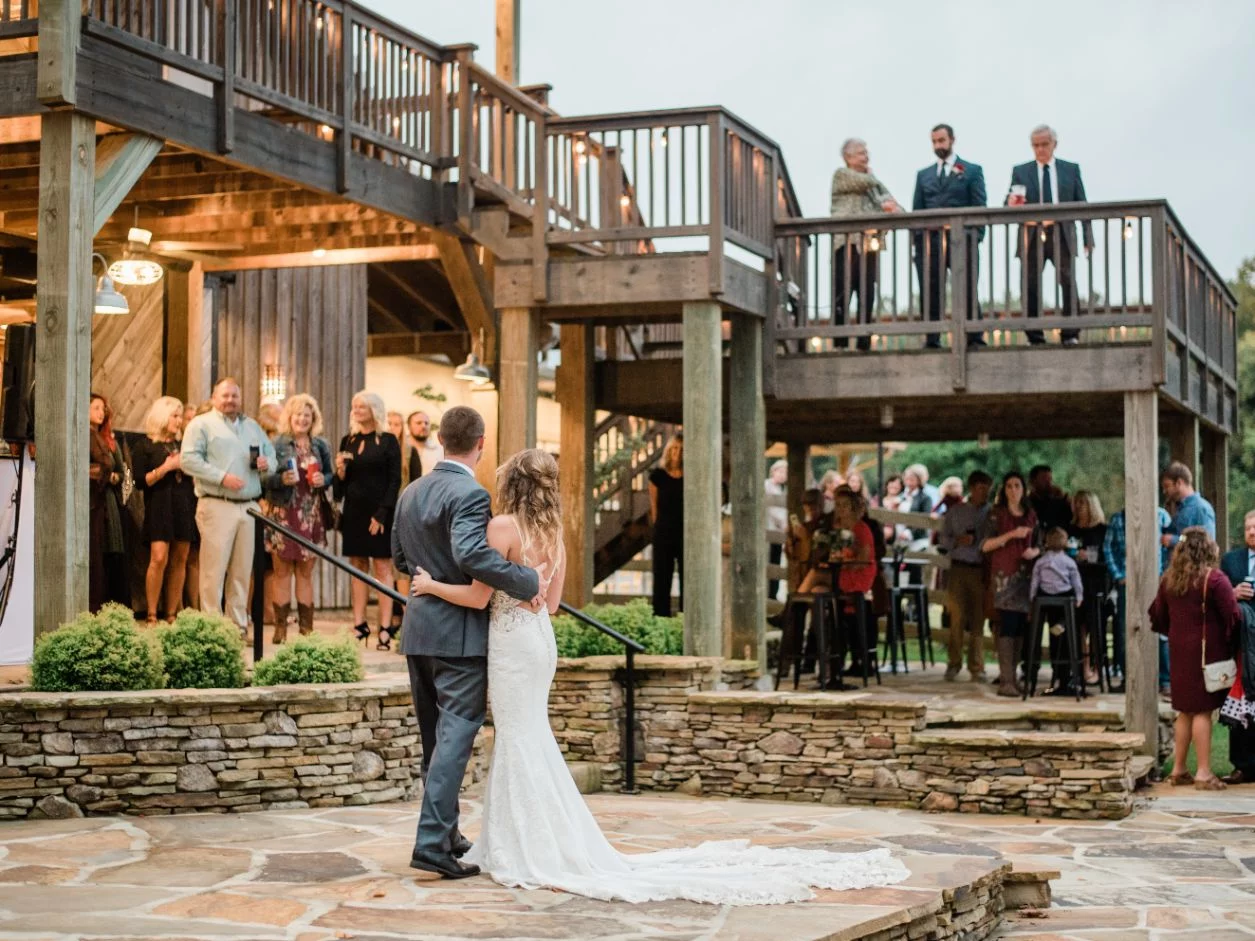 You may have your ceremony on the island and reception at one of our indoor facilities.
If you enjoy a wide-open floor plan with lots of natural light, the Pavilion is ideal for you. If your ideal wedding venue for your reception has a sophisticated rustic ambiance and a renovated horse stable with hardwood floors and exposed timbers, the Stables, our multilevel reception barn, is the place to be.
Even if you don't hire a wedding planner to assist with your wedding planning, you'll still have an on-site wedding coordinator to assist you with your big day. We have a robust caterer's kitchen and hots insured vendors.
Are the best reception venues in Nashville?
Nashville AKA Music City has country music in its soul. There are many people who visit Nashville and then stay for the rest of their life! That makes Nashville really big because it is the capital of Tennessee. The city will always be known for country music, but it's more than that now.
Big companies are coming to Nashville. Boutique hotels, honky-tonks, and people from all over the country are living here. You can have a wedding in one of the biggest cities in the country if you want, even if you don't live here!
There are so many amazing reception locations in Nashville, and all across middle Tennessee. There are probably so many that it's overwhelming to look at!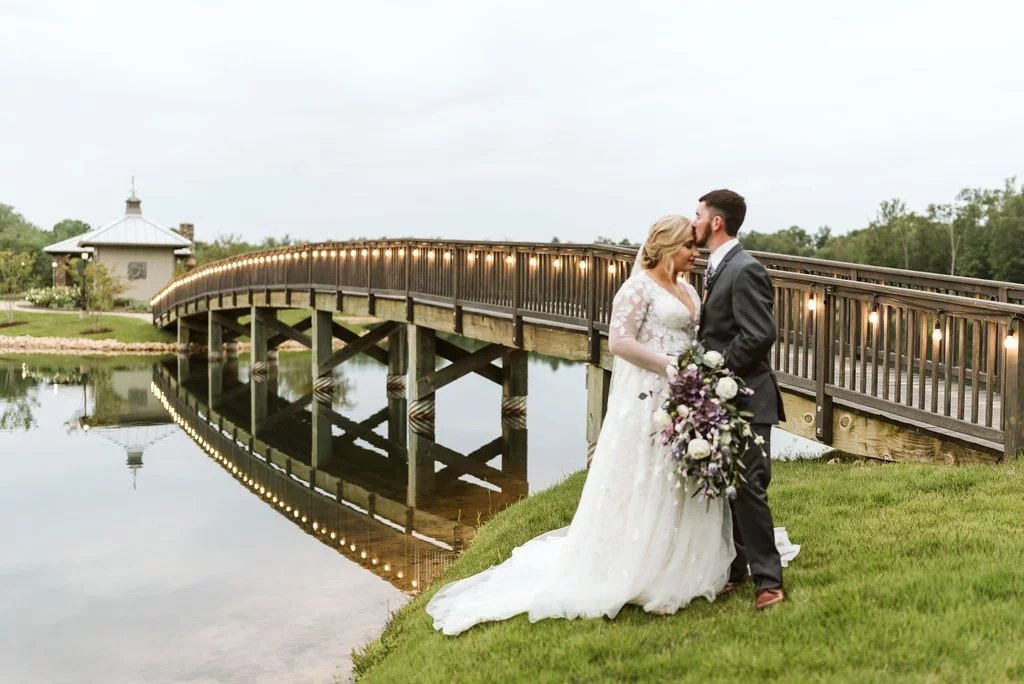 Top Nashville Wedding Venue and TN Wedding Venues FAQs
Here are some FAQs that many wedding couples ask as they begin their search for Nashville wedding venues. We hope to answer some of these for you and help your planning be easier!
Where can I find small Nashville wedding venues?
Small wedding venues don't necessarily mean cheap wedding venues. If you want a smaller wedding, you can host an elopement or small wedding at Sandy Creek Farms. A great way to save money on your Nashville TN wedding is to keep your guest list short. Most wedding venues in Nashville can host smaller weddings and elopements.
How can I find places for outdoor weddings in Nashville?
If you want to have your wedding outside, look for a place with an outdoor space. Most of the barn weddings have outdoor spaces, and so do country clubs.
You can look for weddings in your area with Google. You can do this today and start planning your wedding day!
Here are some tips for selecting your dream Nashville TN wedding venue.
If you are looking for the perfect place to host your wedding in Tennessee, there are many versatile event spaces and wedding venues in Nashville that could be just what you're looking for. Whether you're looking in downtown Nashville or all across Tennessee, you won't be short of options.
Once you decide on a location (or a few), you can do site tours or find website information with details about wedding venues in middle Tennessee and Nashville, Tennessee. Many flexible event space options in Nashville now offer all-inclusive wedding packages.
See what the venue offers by reaching out to better understand what you're getting. Pricing isn't everything as some venues offer a lower price, but tack on fees later that add up.
Whether you're having a wedding ceremony, reception, rehearsal dinner, or bridal shower at your wedding location, you'll have a variety of alternatives to choose from.
In Nashville, some of the most spectacular wedding celebrations have been held in a grand ballroom, banquet halls, and other event venue options that are conveniently located near the city center.
Was an island wedding (such as Sandy Creek Farms) on your radar? Probably not! Many brides come from across the country to host destination weddings at Sandy Creek Farms.
There are many beautiful venue styles to choose from. It's not easy to choose the right place.
Budget and capacity are two key factors to consider when selecting Tennessee wedding locations. You'll want to make sure your wedding location has enough area for the number of guests you expect.
A wedding reception space can hold up to 500 people, while some can accommodate only a hundred guests. If you're not careful, Nashville wedding venues may be extremely costly.
Consider alternative locations in Tennessee that allow outside vendors, such as bartending services, so you may manage how much money you spend on specific aspects of your wedding. Psst…Sandy Creek Farms is BYO vendors!
We hope this helps you narrow down your wedding venue search. Best of luck :)
A few reception venues and banquet hall options include:
The Bridge Building
The Hermitage
The Belmont Mansion
Mint Springs Farm
Old Natchez Country Club
The Graduate Nashville
Renaissance Nashville Hotel
East Ivy Mansion
White Dove Barn
Many wedding venue directories online list "features" that you can select.
Some more historic terms include historic mansion, historic building, historic church, historic venue, historic landmark, or even bell tower.
Some features include the venue type itself, such as modern venue, indoor venues, art gallery or art museum, private estate, elegant barn or grand barn, all-inclusive venue,
Some features include the venue type itself, such as modern venue, indoor venues, art gallery or art museum, private estate, elegant barn or grand barn, all-inclusive venue,
Some features include the type of event this venue can host such as bridal showers, engagement parties, outdoor events, rehearsal dinners, wedding receptions, and other venue options.
At Sandy Creek, we have a gorgeous private Island where many wedding couples opt to have their ceremony.
Do you want fresh air or would you prefer something more industrial?
If you're having an outdoor wedding, some considerations are the lighting, areas of use, views, and ceremony event spaces. An outdoor space with fresh air and natural light makes for amazing wedding photos, and many wedding venues offer outdoor spaces for your ceremony. If you're having a rehearsal dinner, doing so in an outdoor space is also a great addition to your wedding.
Do you want natural features to be a part of your wedding photos?
Rivers, ponds, lakes, rolling hills, mountains, and more! Many Tennessee wedding venues offer these gorgeous natural features.
Some wedding venues may offer such features as hiking trails, yard games, bike paths, pools, and more.
Do you want to bond with your wedding guests in nature?
If you're searching for wedding venues near a forest or woods–you'll find these at many Tennessee wedding locations! With miles of wide-open spaces on an entire property to explore with your guests, what could be better?
The best thing about outdoor wedding locations is that they make you feel closer to nature. Outdoor weddings provide the perfect setting for any bride who wants an earthy and natural event.
Most Tennessee wedding venues will have both types (indoor/outdoor), so it's worth asking questions during your initial call with them just to see where most of their events take place.
FILED UNDER: Brentwood TN, Nashville TN, Banquet Hall, More Weddings – Less Corporate Events, Bridge Building Event Spaces, Country Music Hall, Sheraton Grand Nashville Downtown, Nashville City Club, Music City Center, Nashville Bell Tower