Are you dreaming of an outdoor wedding ceremony and want multiple beautiful wedding venues to choose from?
Maybe you want a full wedding weekend with a little rustic country charm. If so, keep reading!
Why Kentucky Wedding Couples Choose Our Wedding Venues in West Tennessee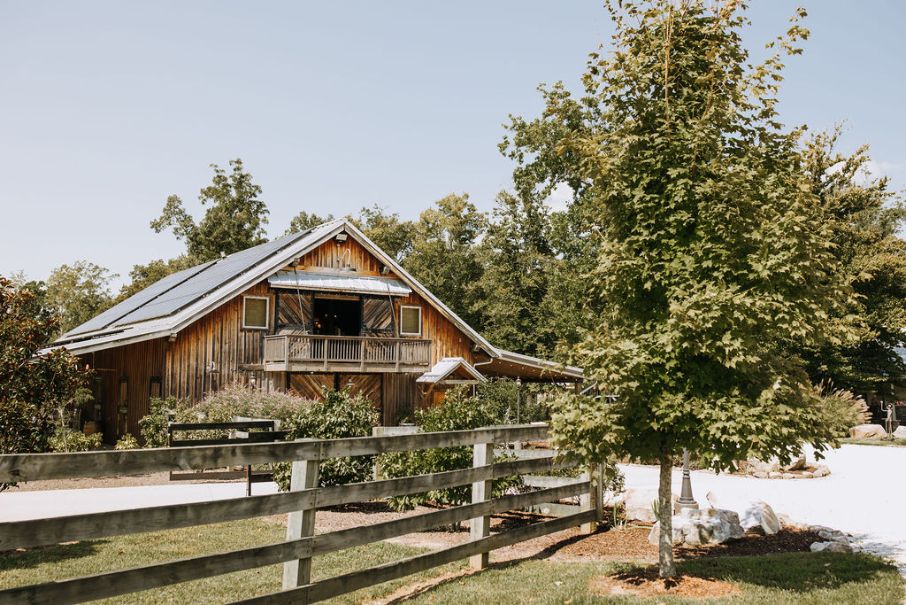 Are you on the hunt for a wedding venue in Kentucky?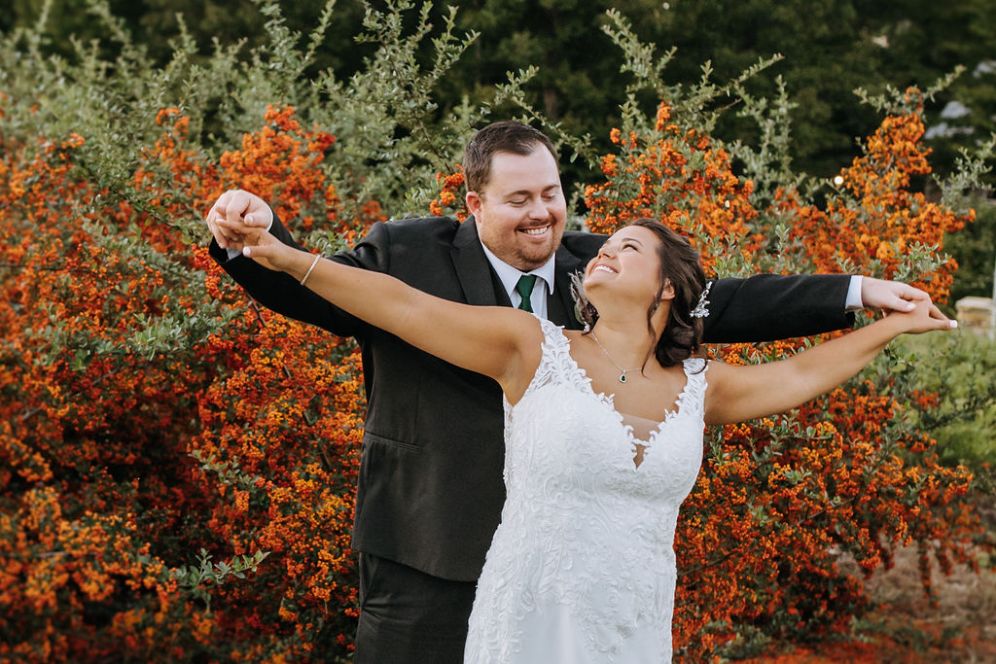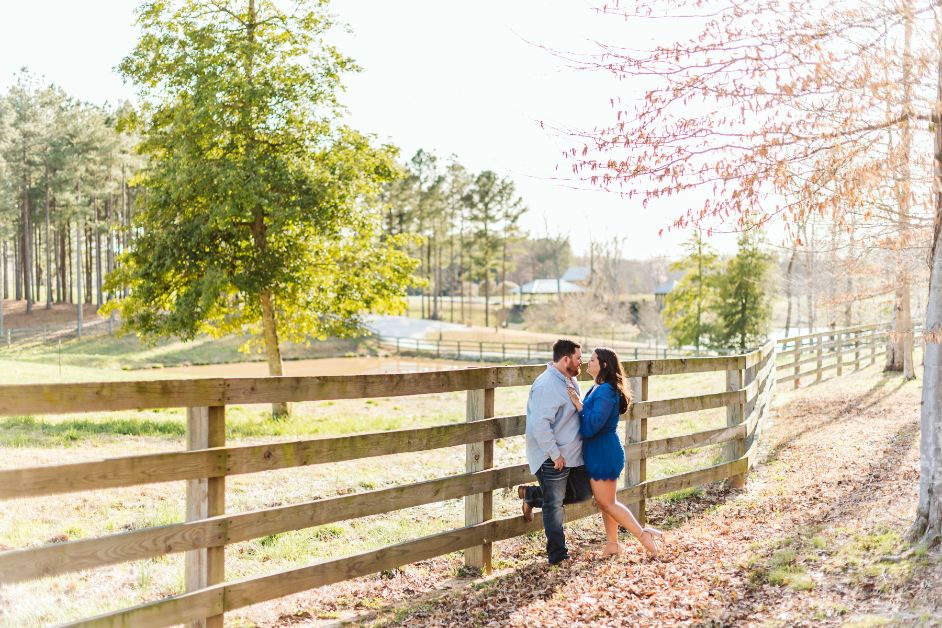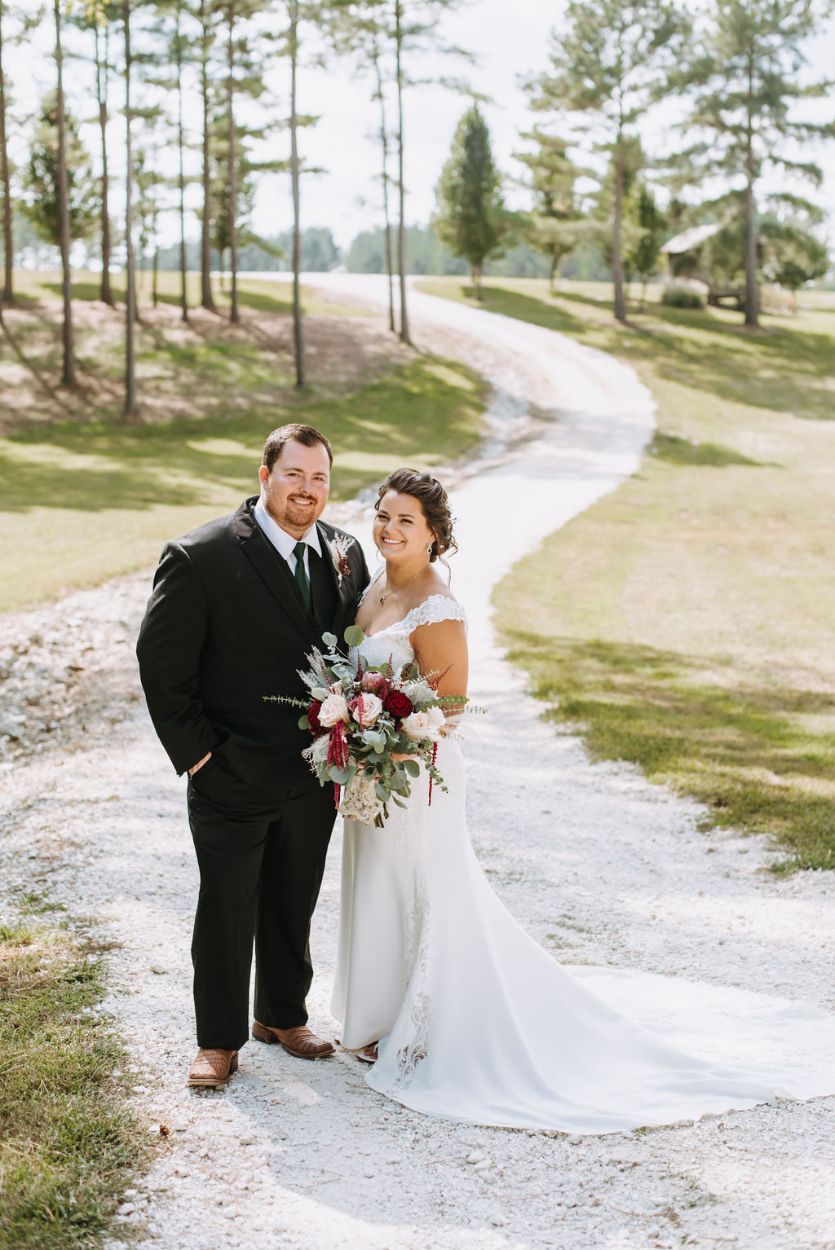 There are more Kentucky wedding venues than we can count. The perfect wedding venue is the one that you fall in love with at first sight. If you're looking for a rural farm setting, an enchanting barn, multiple ceremony sites, and a site where you will have THE most unique wedding photos, you'll love Sandy Creek Farms.
Sandy Creek Farms is a short 72 miles from Hopkinsville KY.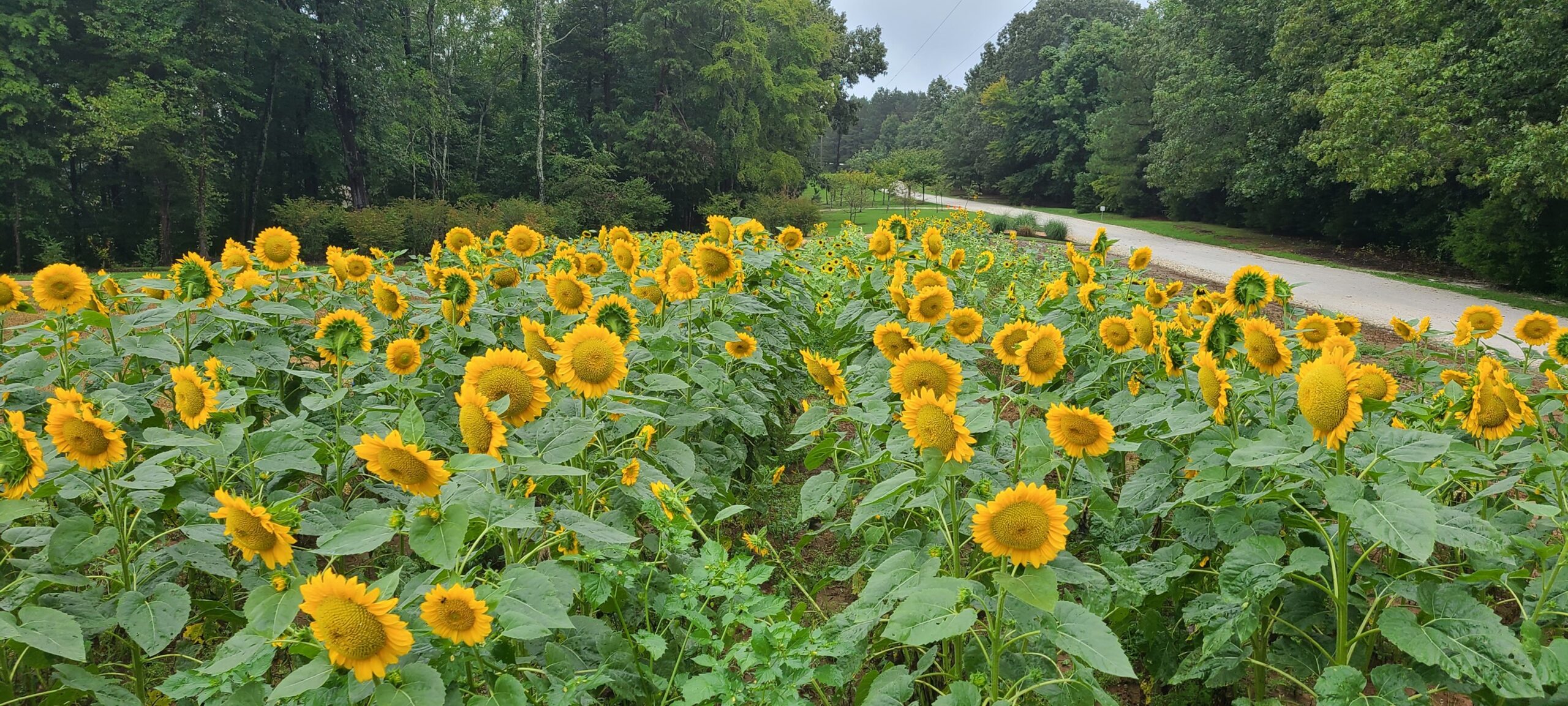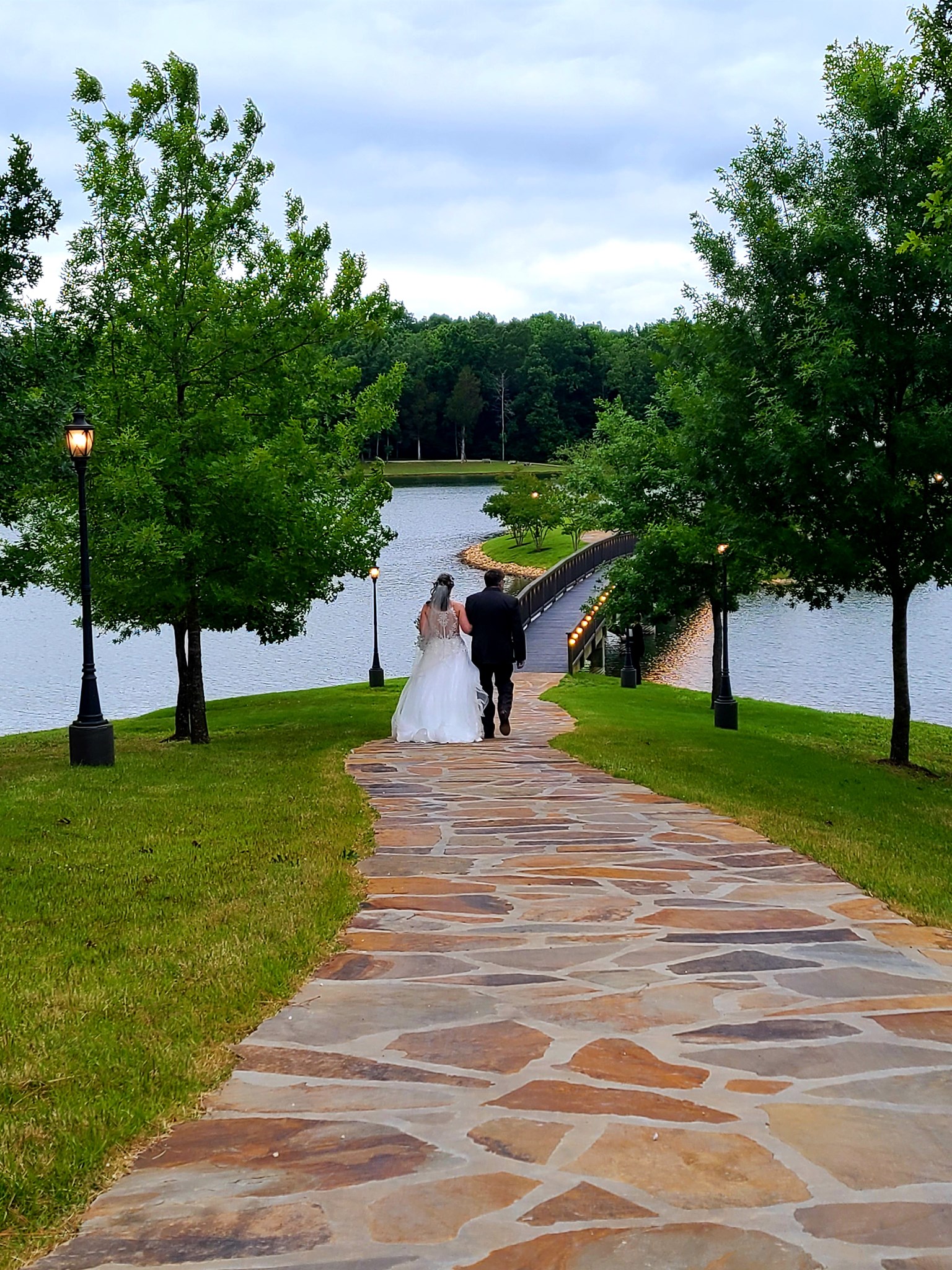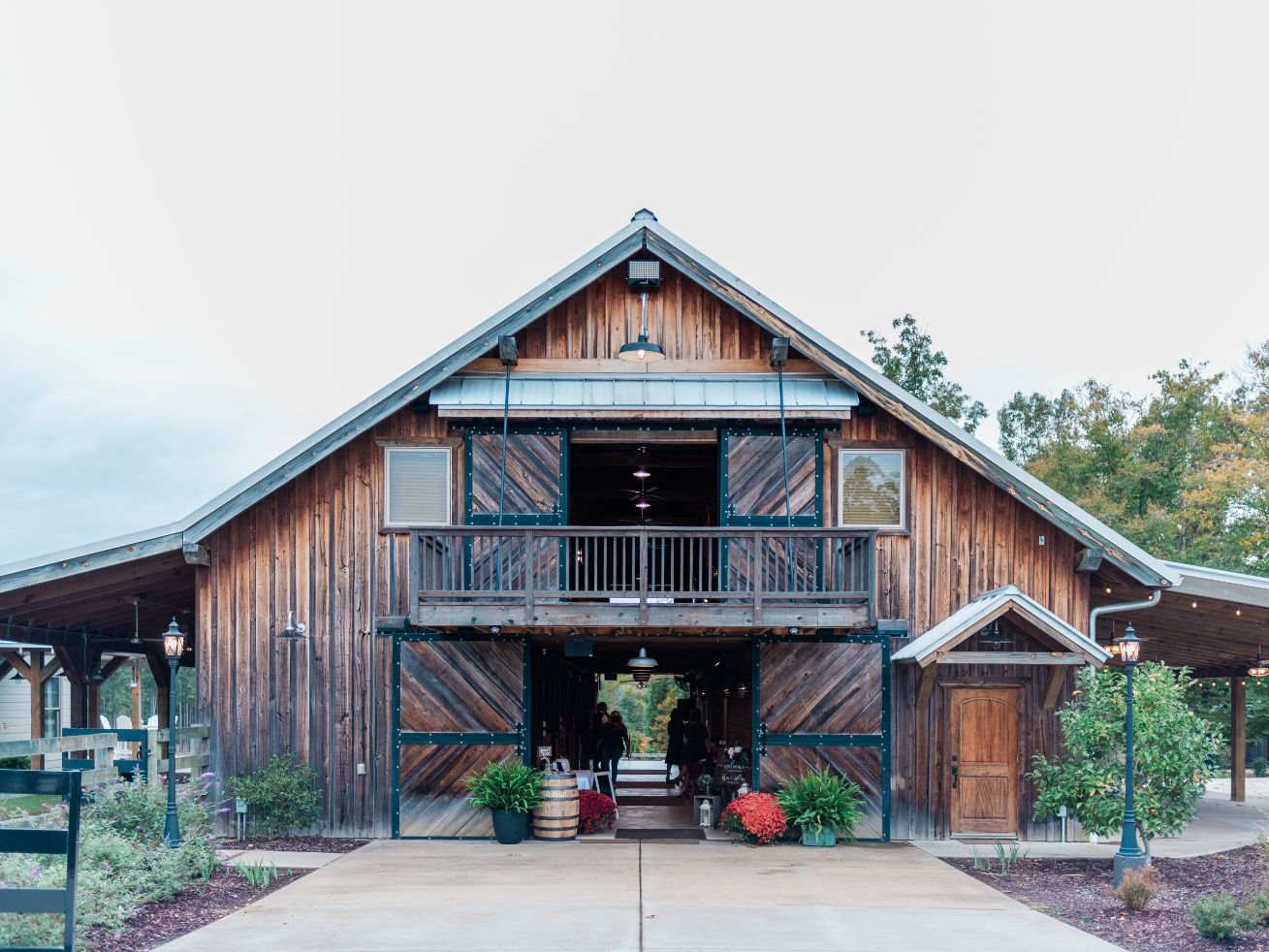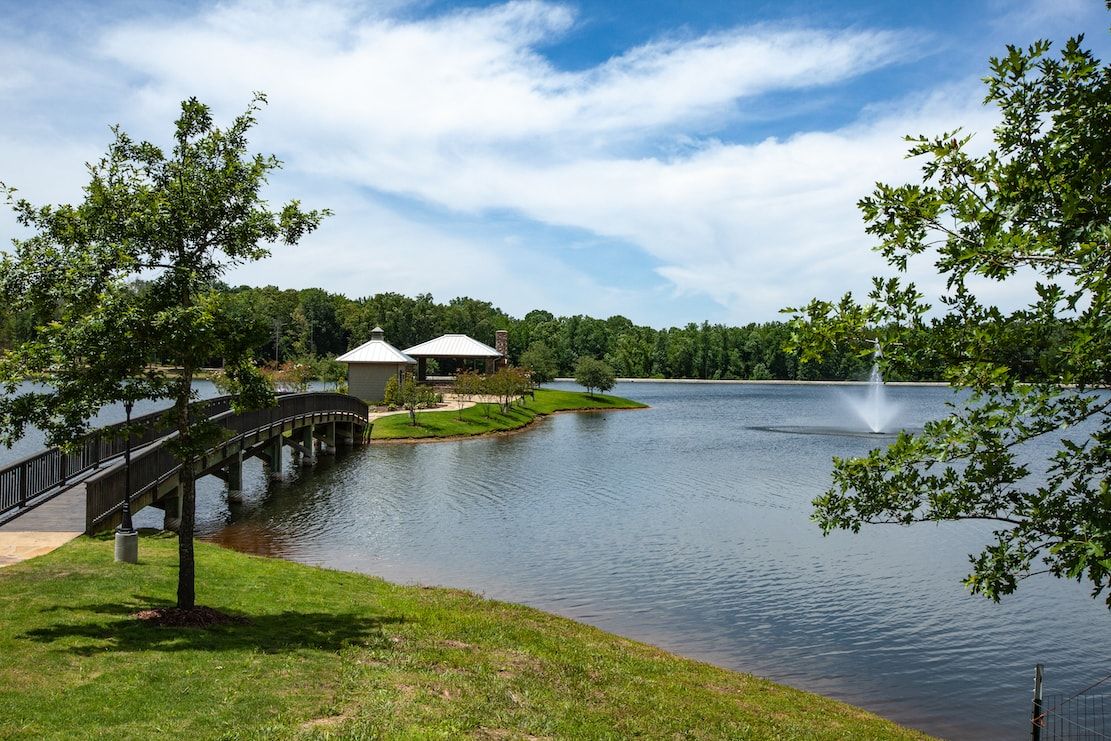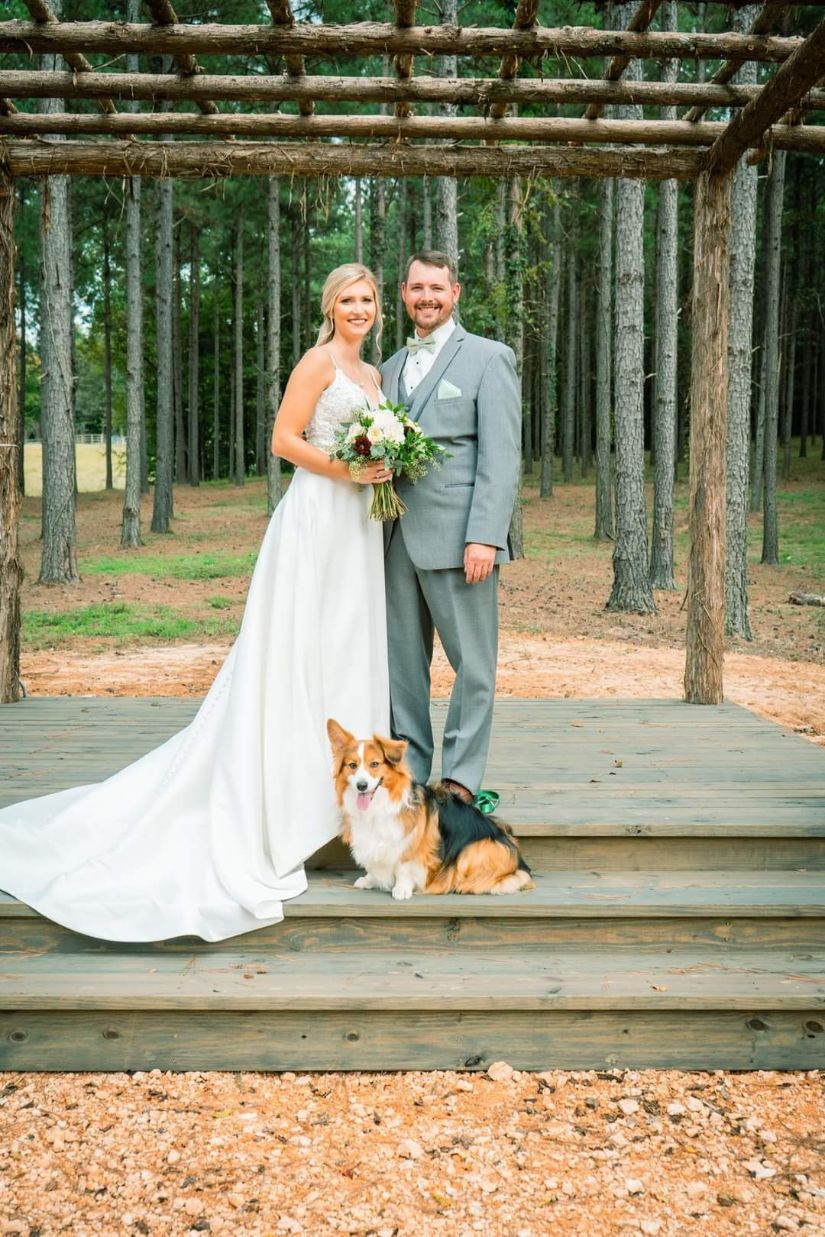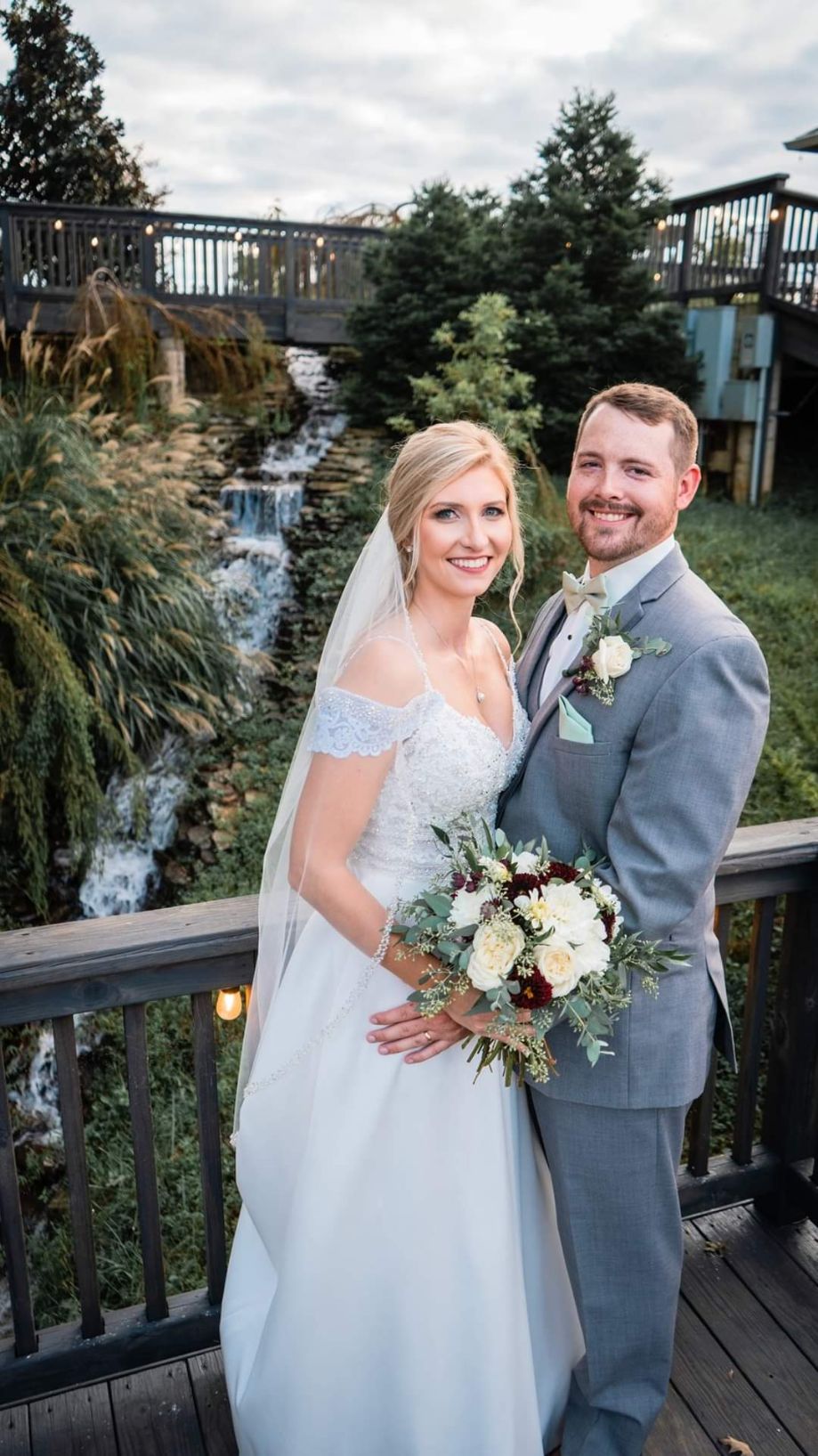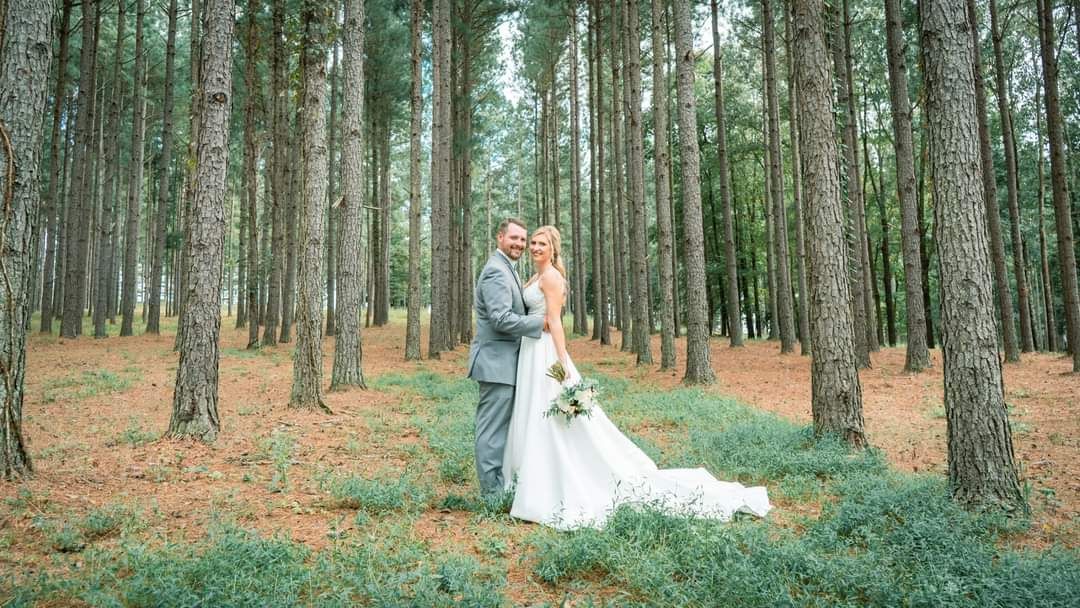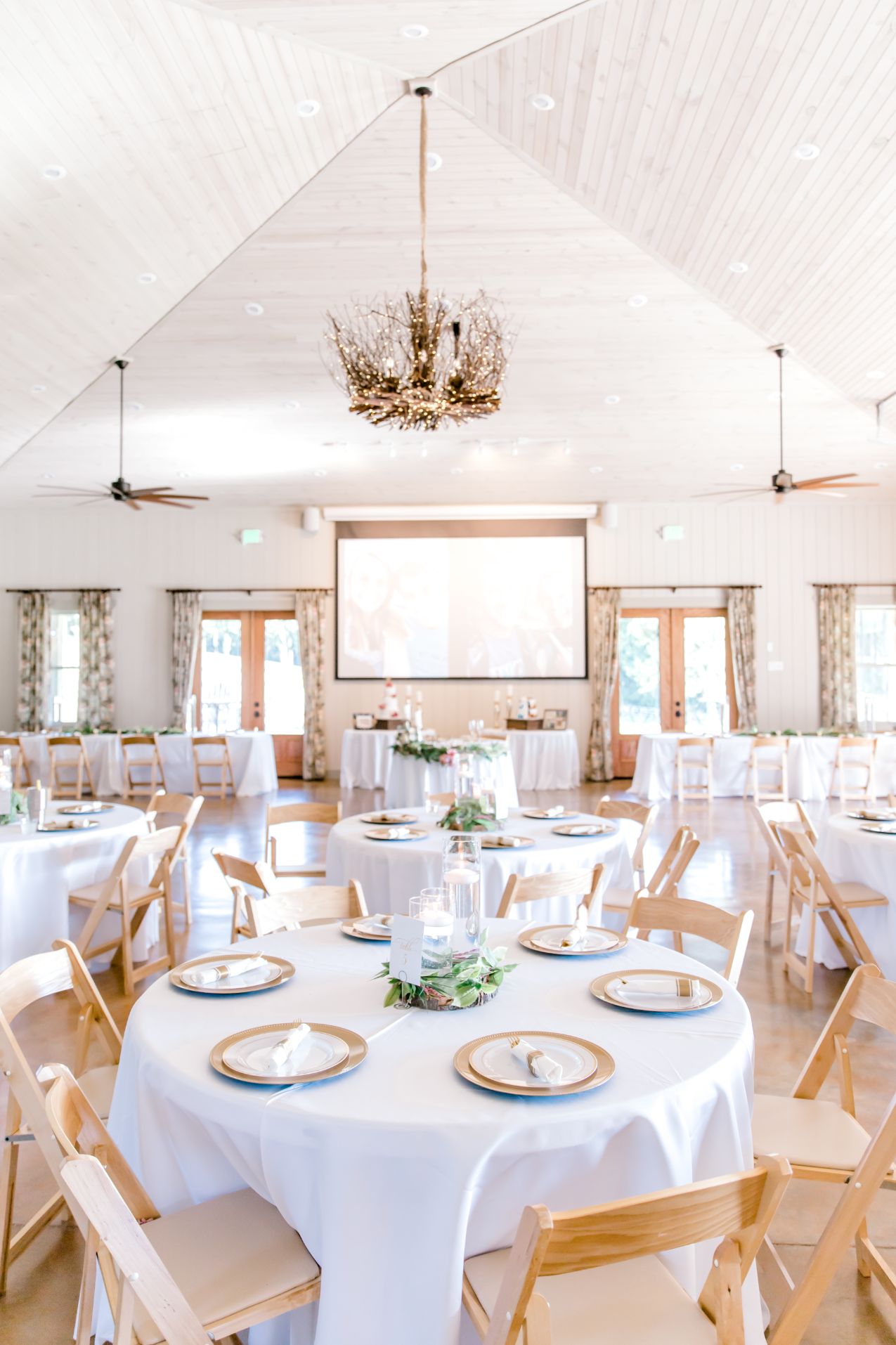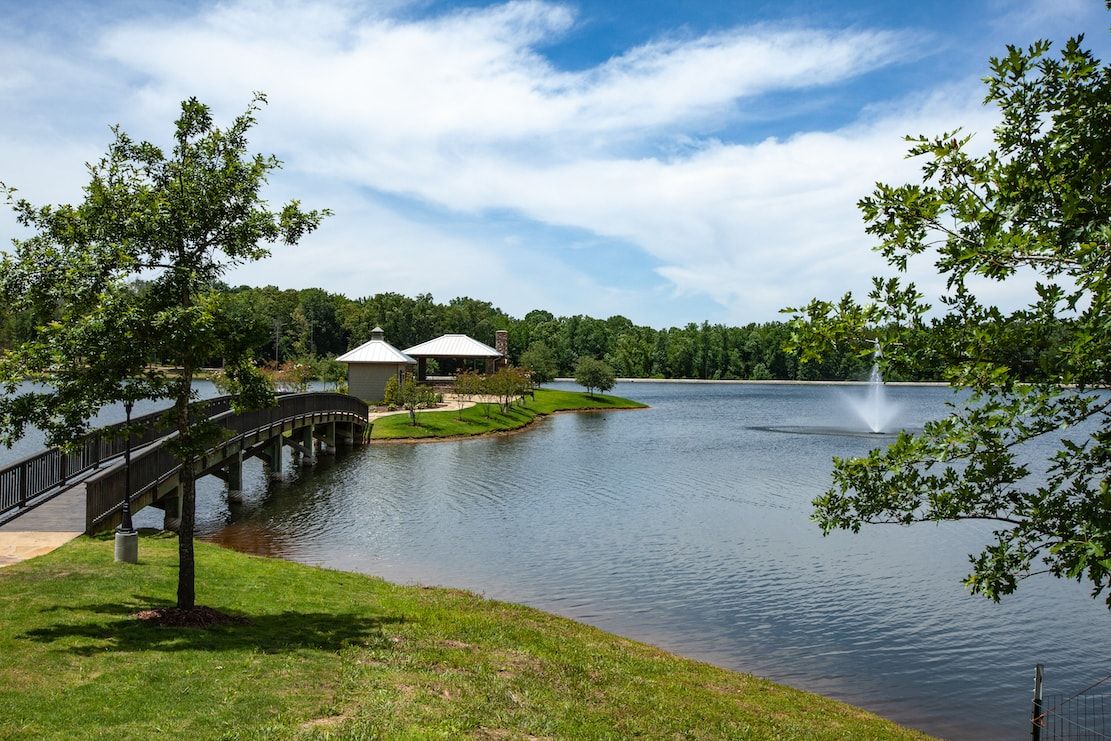 Many Kentucky wedding couples choose our stunning wedding venue because we offer:
430 acres with gorgeous pine forests, extensive gardens and landscaping, and natural beauty
8 miles of trails to explore
Fishing for bass and catfish, ATV riding, and kayaking on our private lake
Modern amenities
6 indoor and outdoor ceremony/reception options
6 lodging options for your family & guests to stay overnight (or the weekend!)
A Private island featuring a stone pavilion, underwater lighting, and a gorgeous fountain
Bridal suite and grooms room
Facilities including an on-site gym, guest laundries, and kitchen, and watercraft rentals
Choose your own wedding vendors (even catering)
Convenient location from Hopkinsville, KY
Full-service staff for set up and clean up










There are no wedding venues in Kentucky that are on 430+ acres with a private island.
Have a destination weekend wedding at Sandy Creek Farms – the newest wedding venue, perfectly suited for dream wedding celebrations.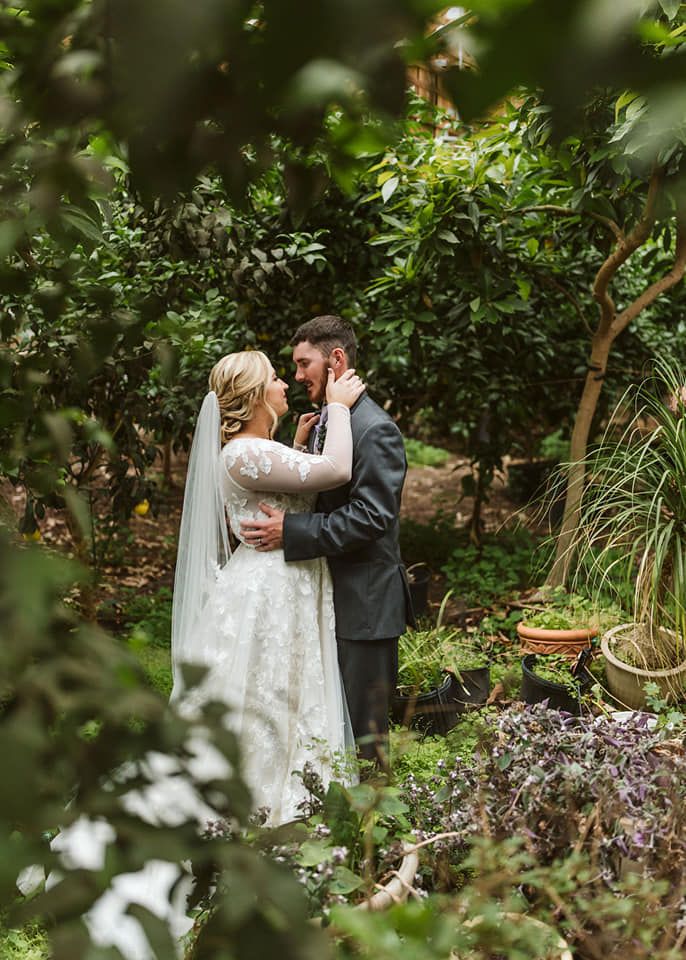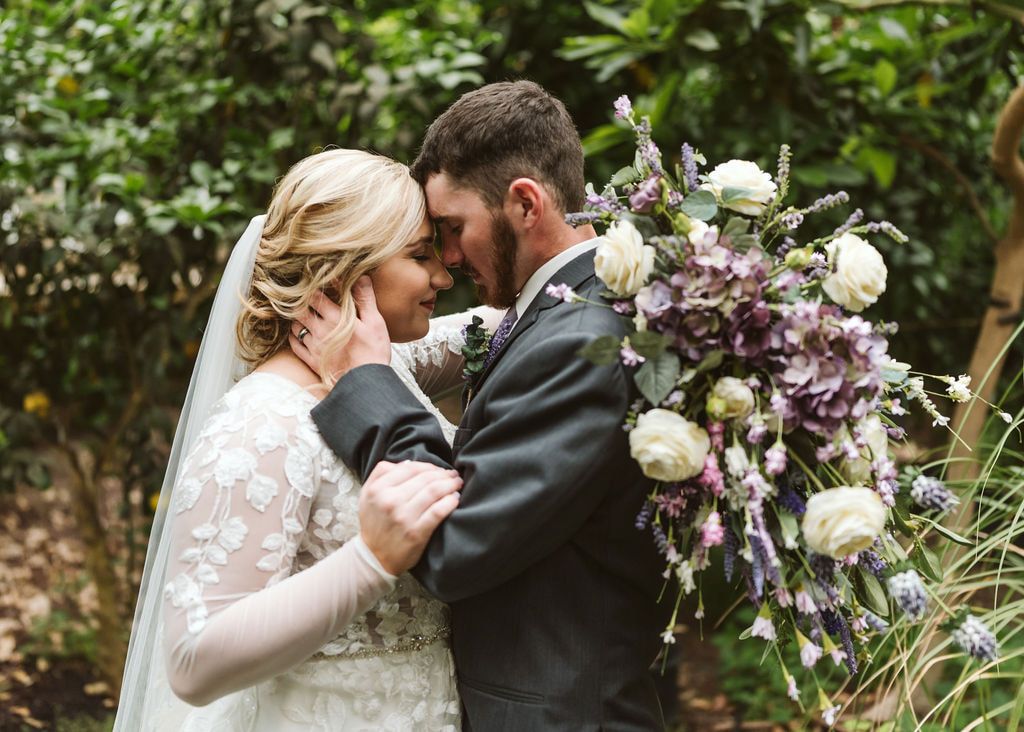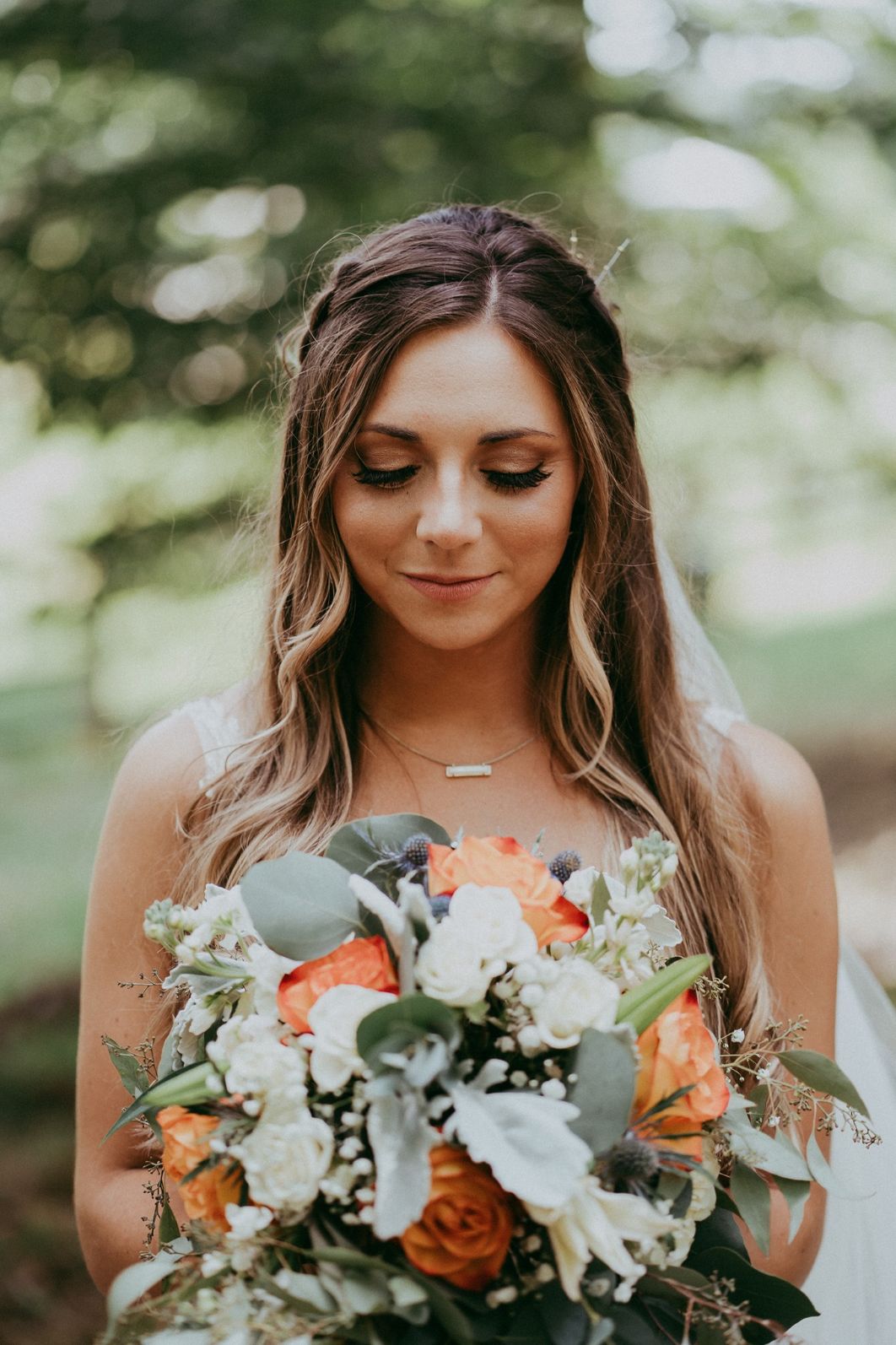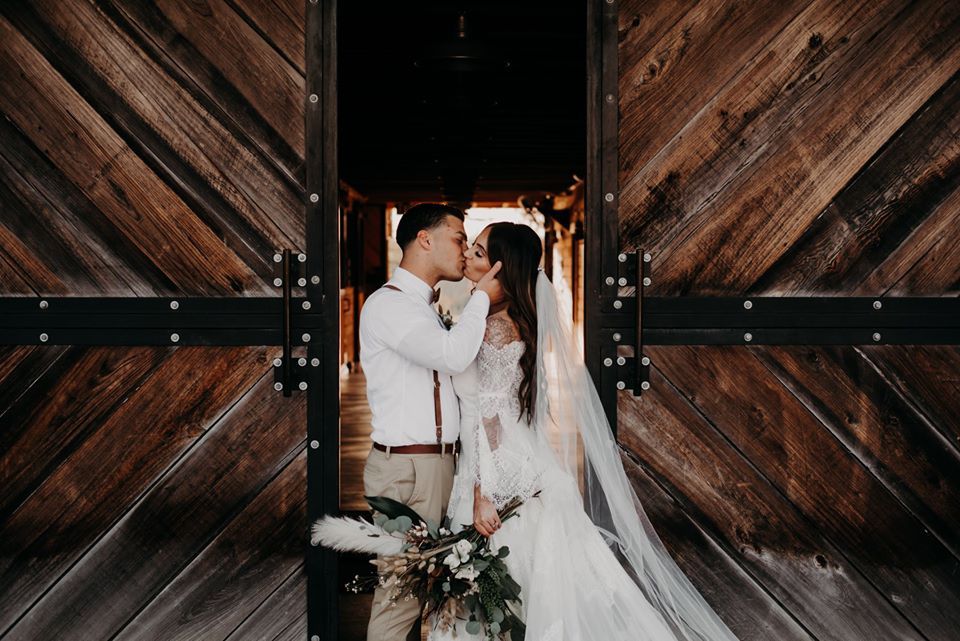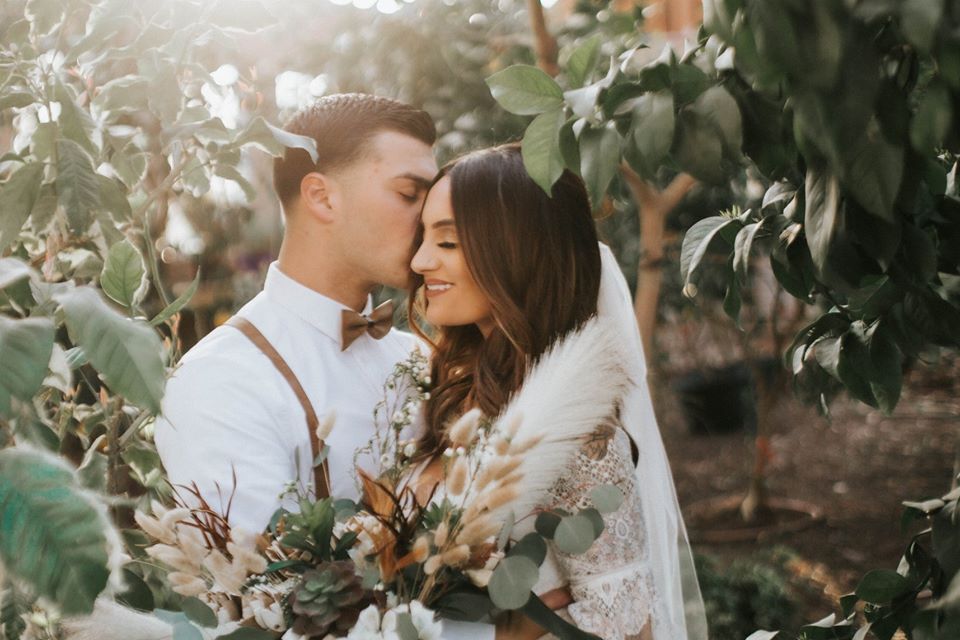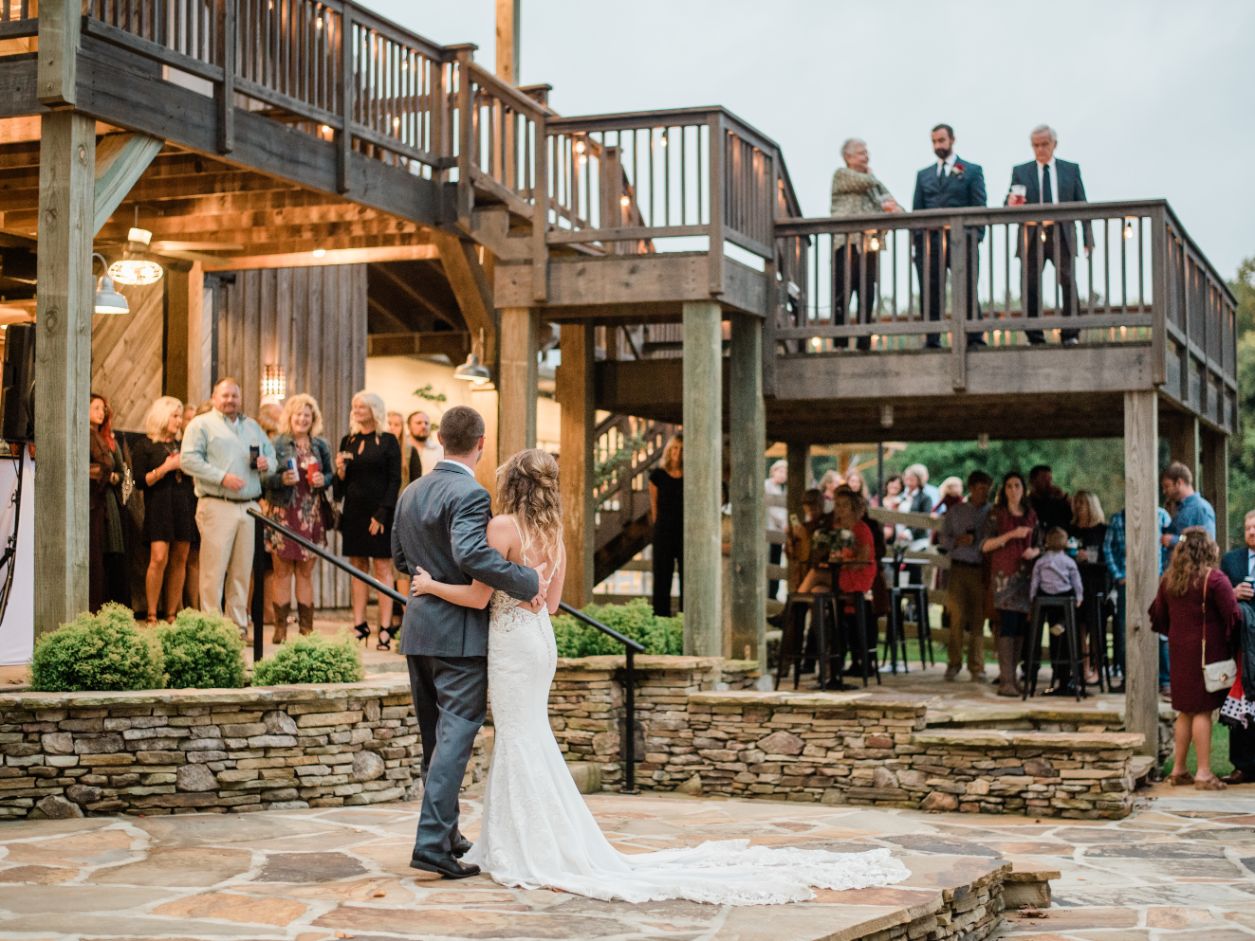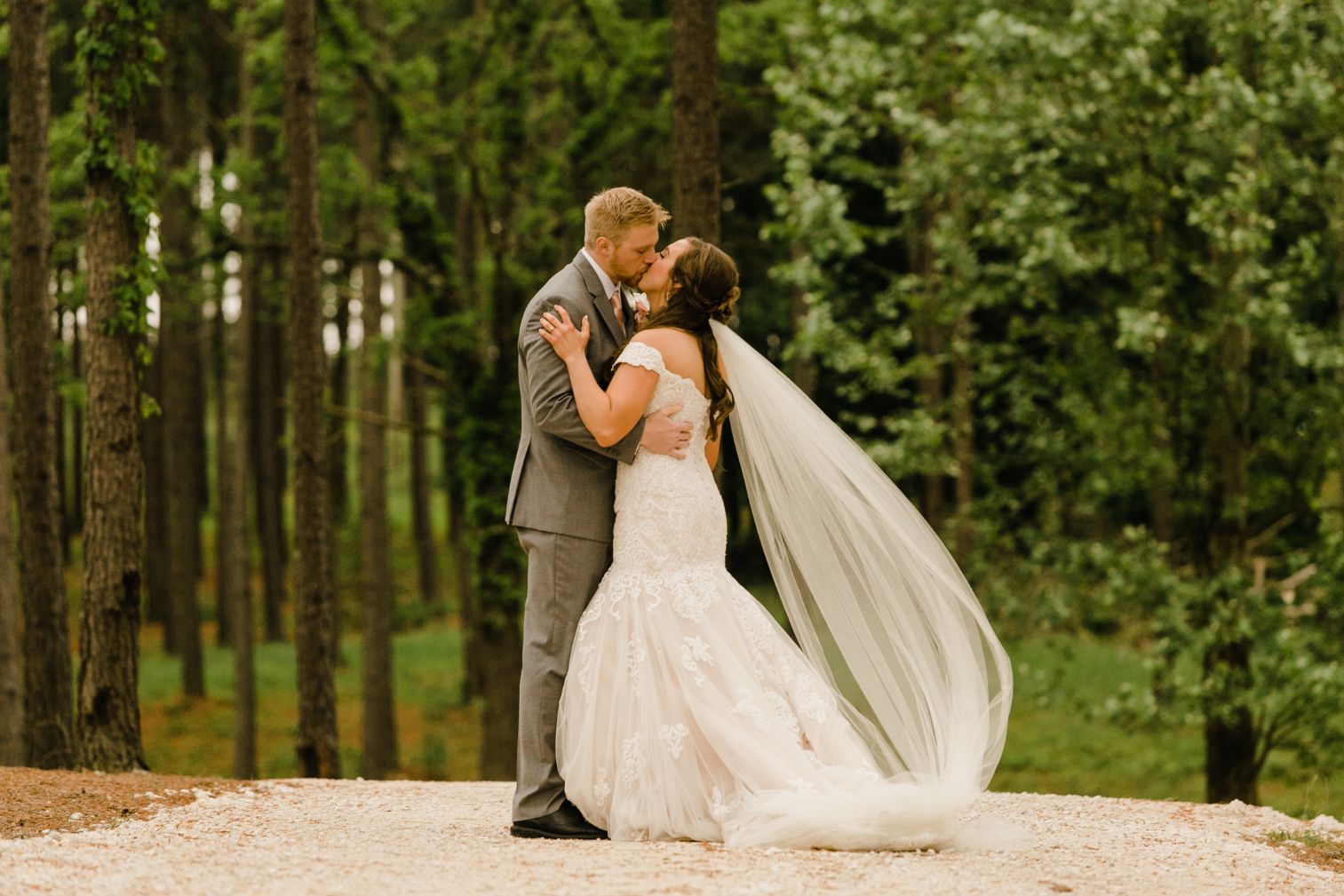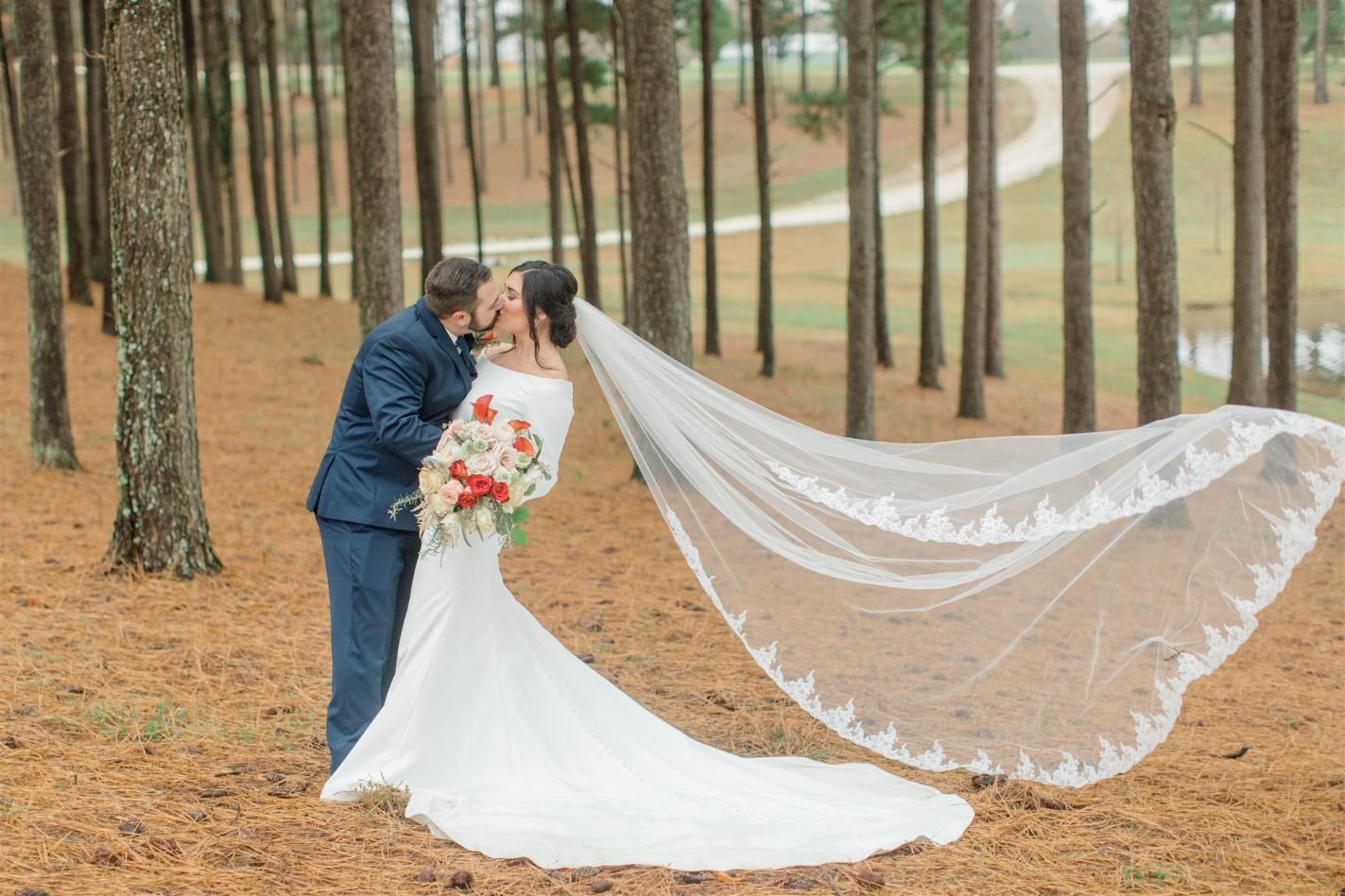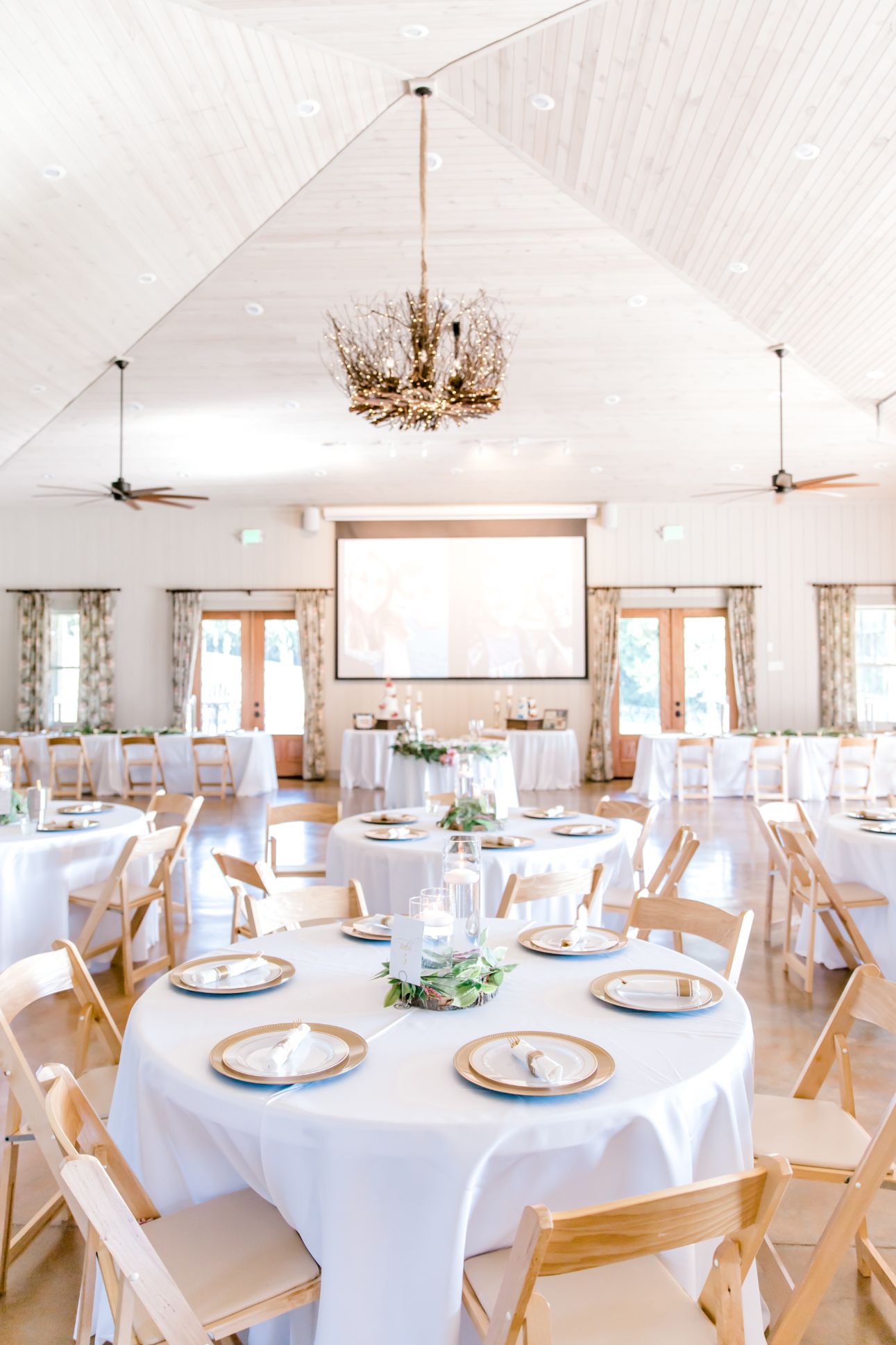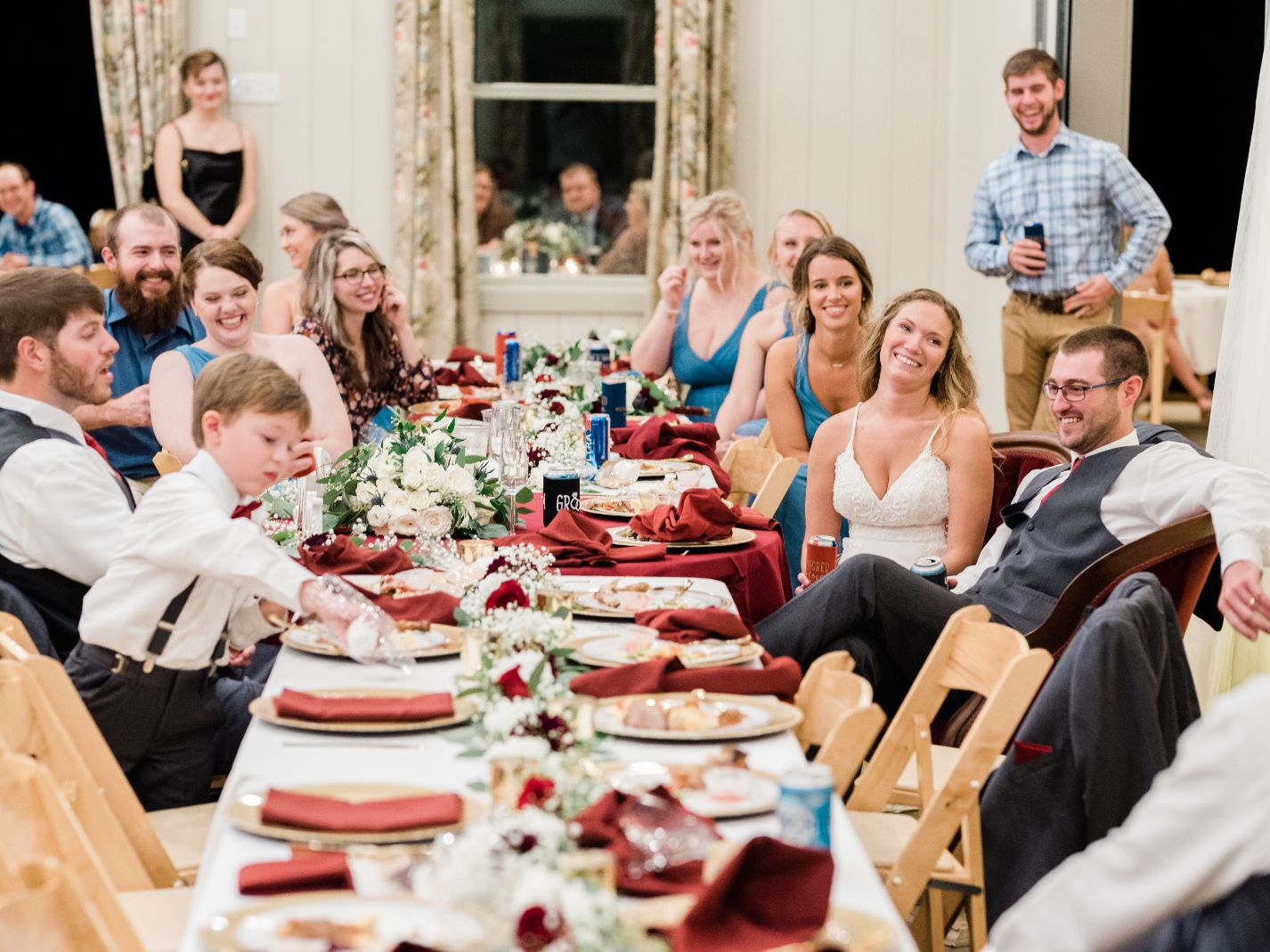 You don't have to drive far or fly to have a destination wedding.
Our venue is close enough to Kentucky, especially Hopkinsville, KY, that you can choose to have one wedding day or a weekend wedding retreat.
With over 430 private acres and so many options, you can have a perfect balance: a classically elegant wedding, an elaborate reception, modern elegance, rustic charm, all rolled into the perfect setting at our wedding venue.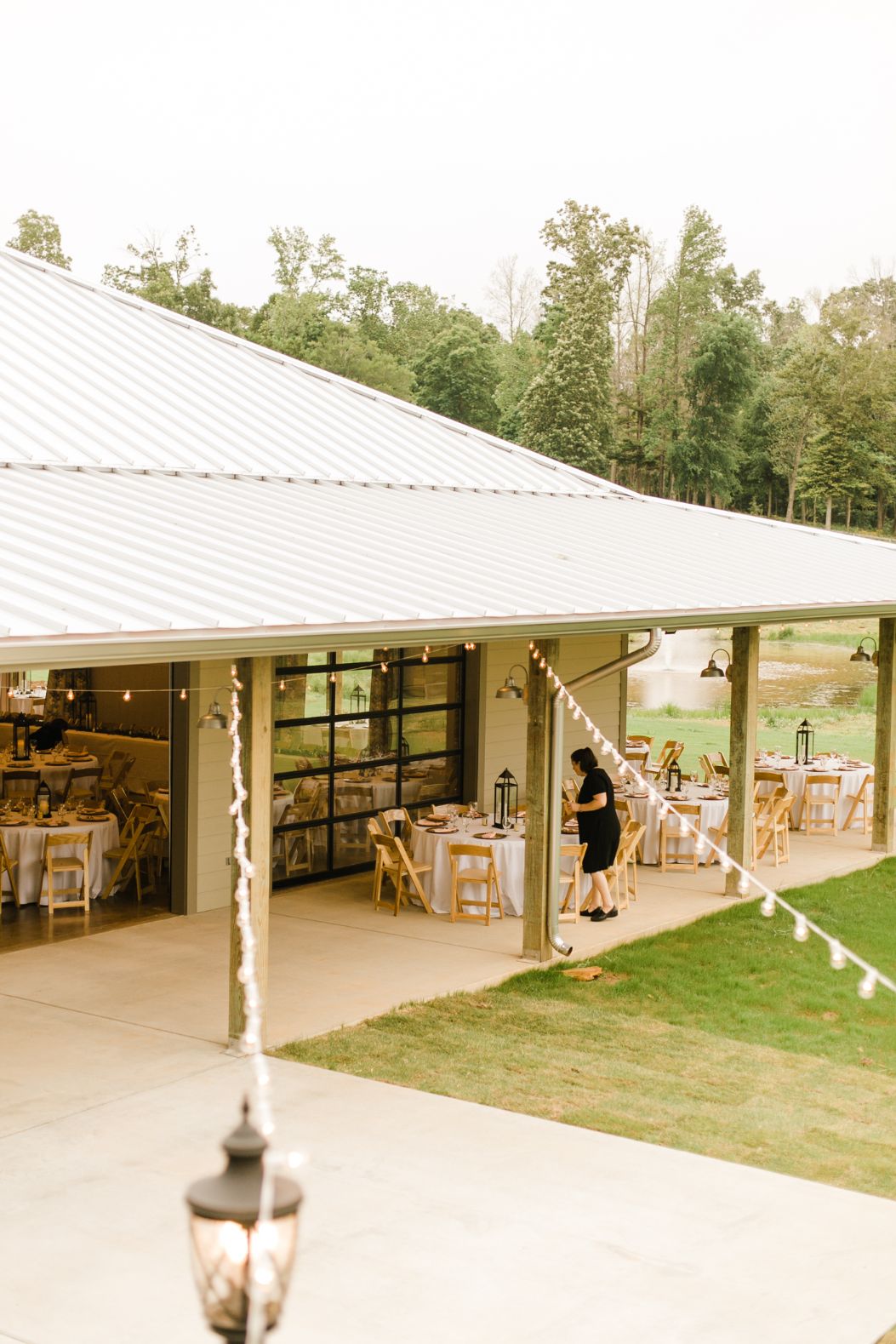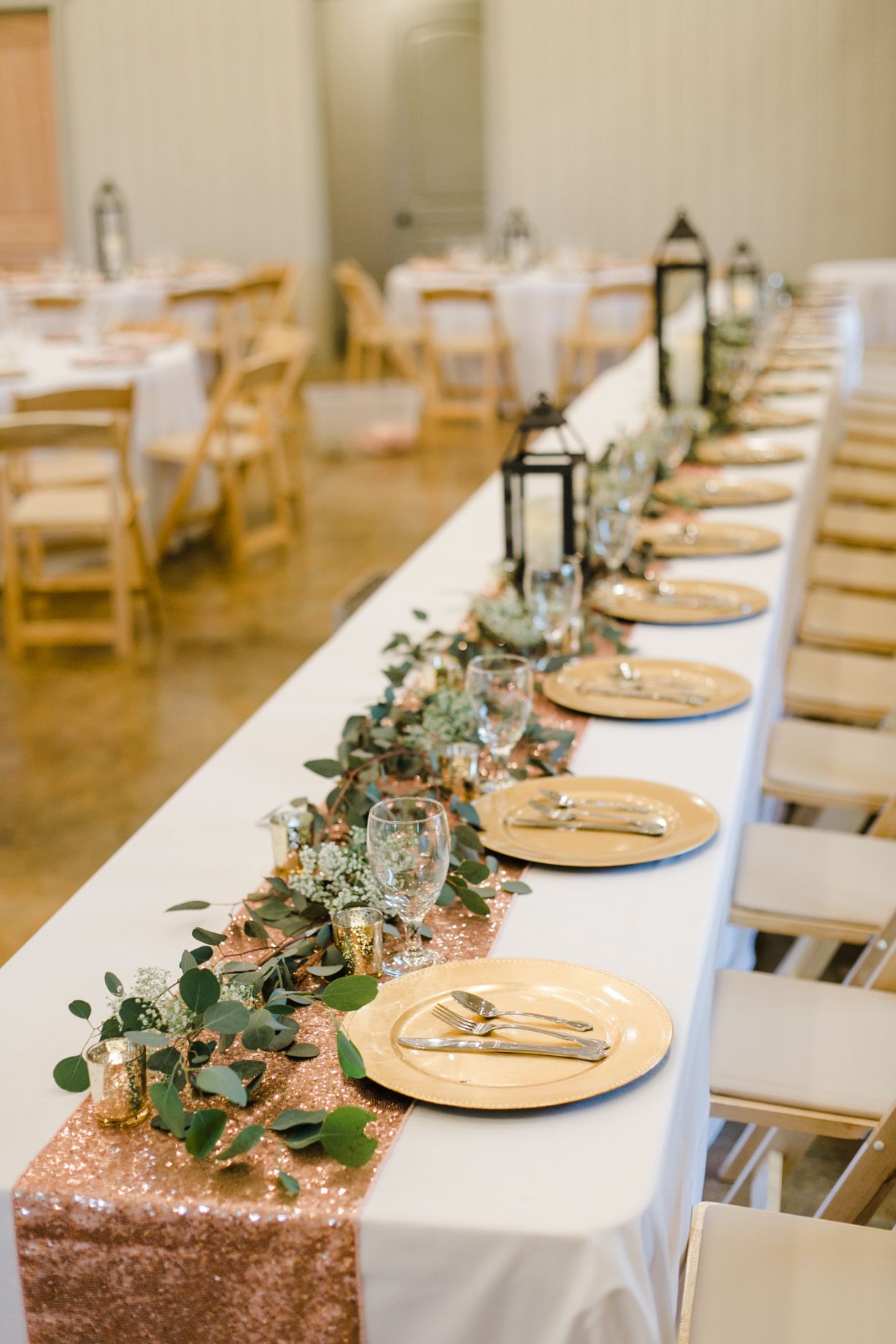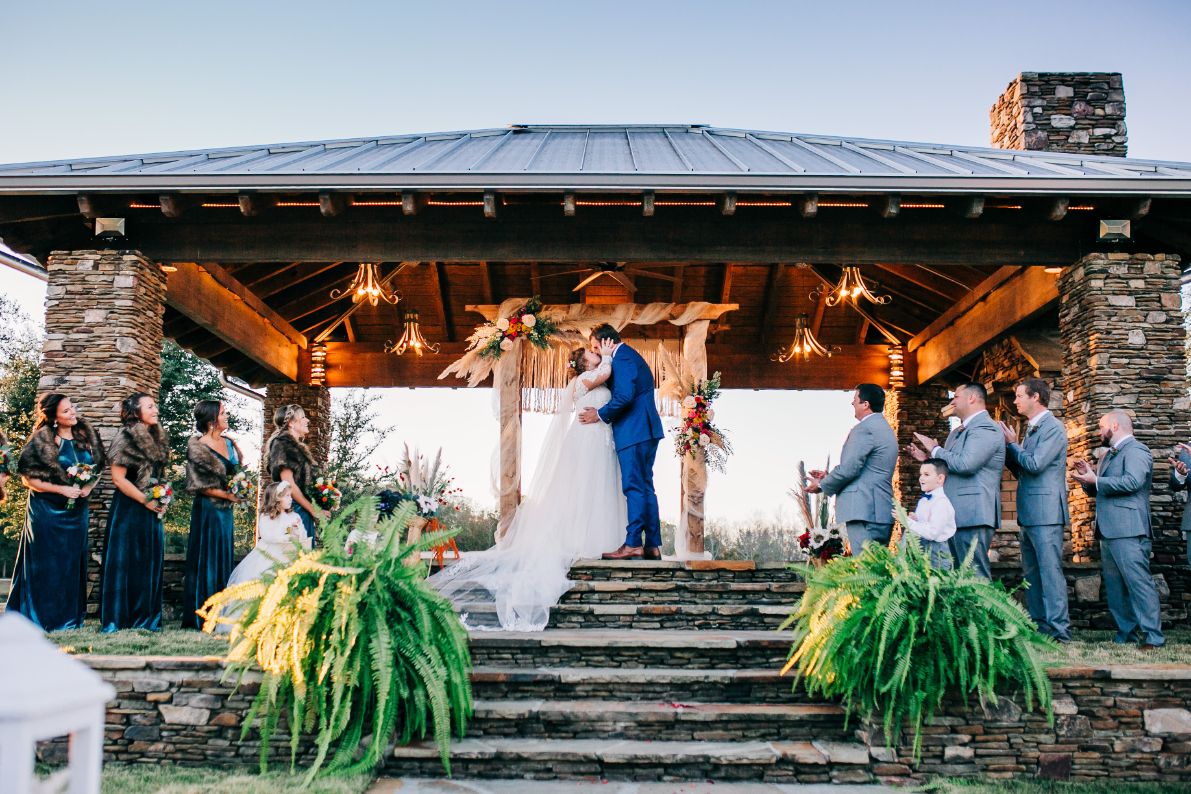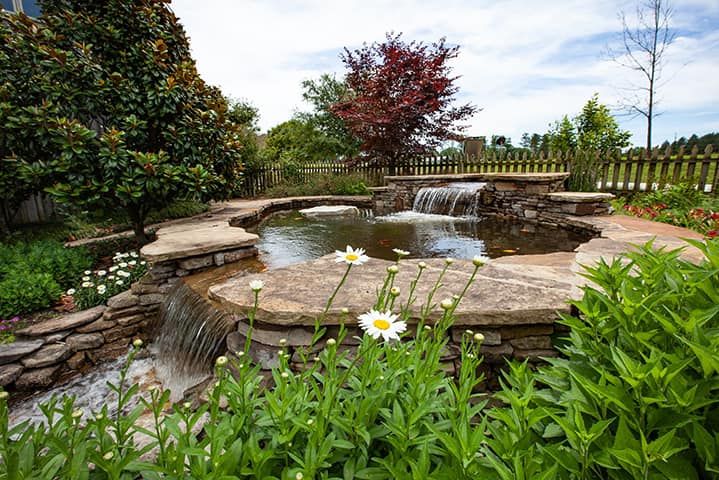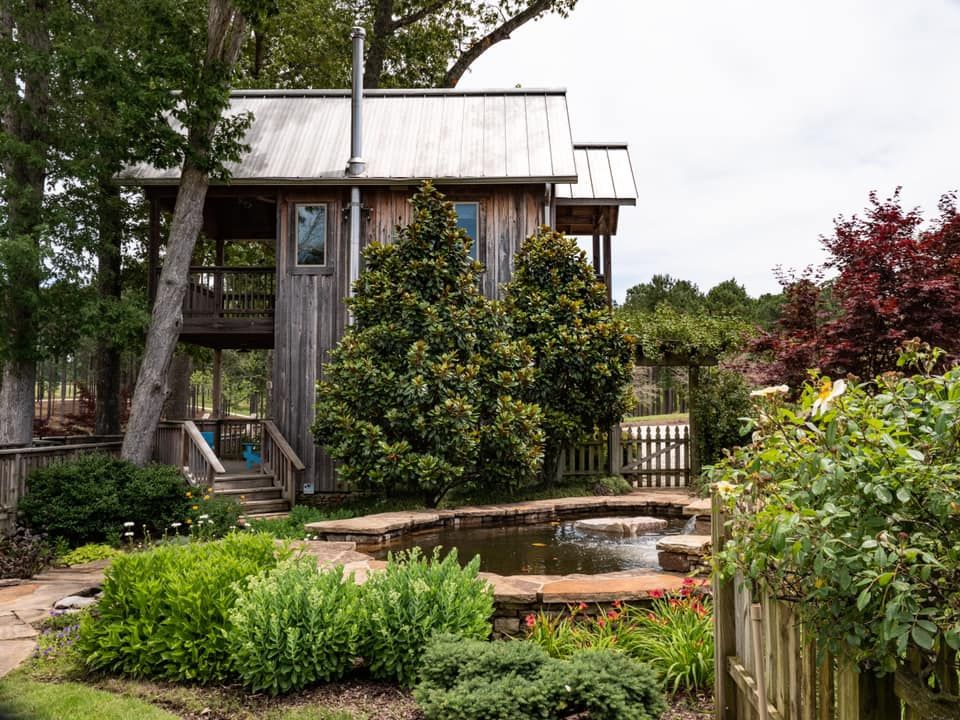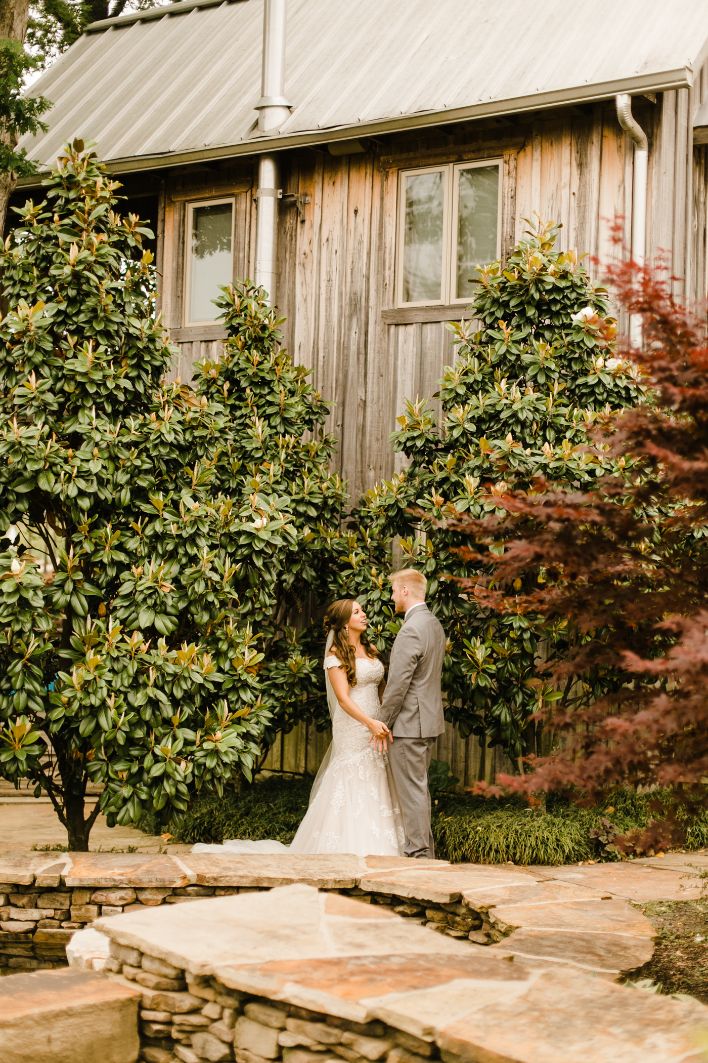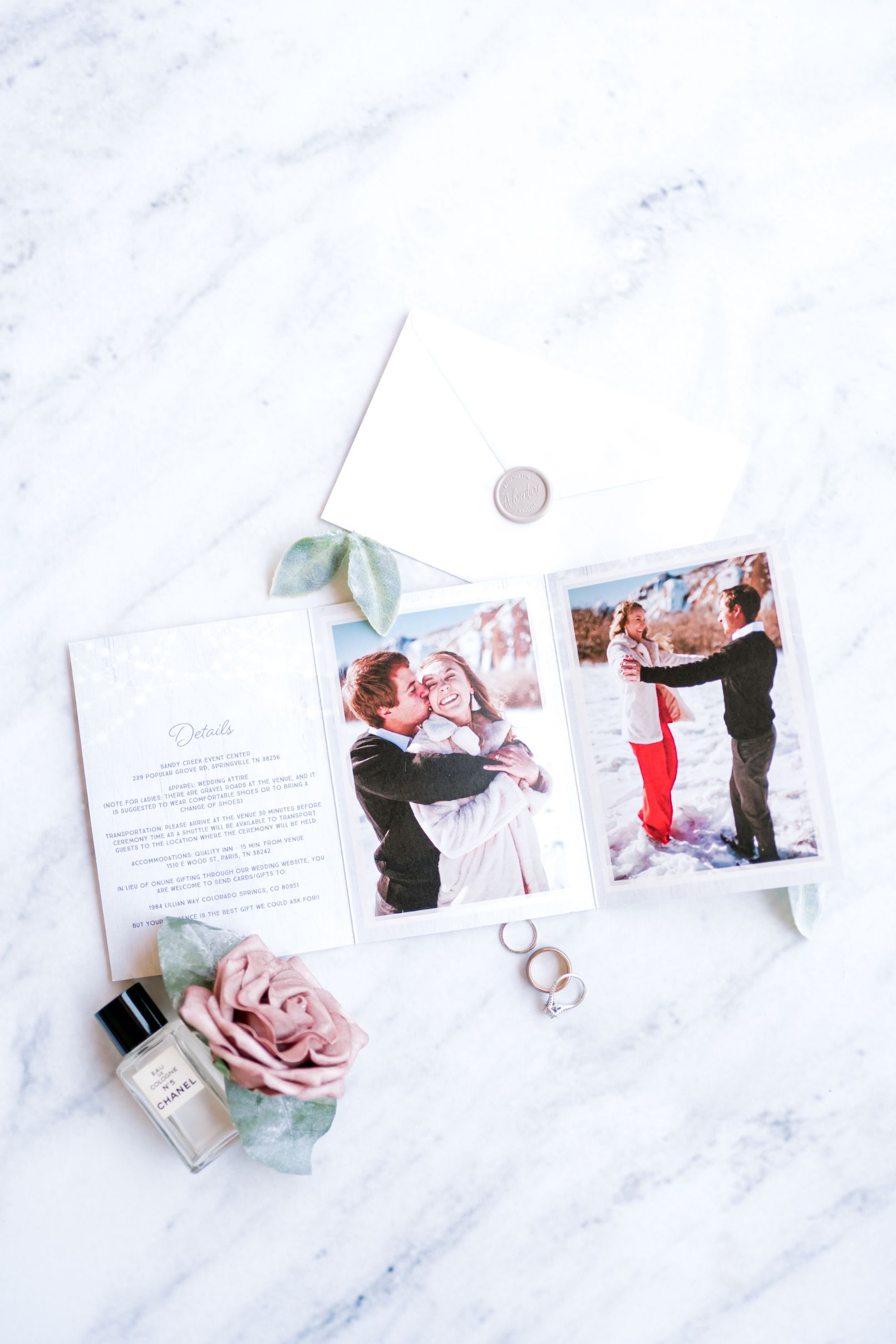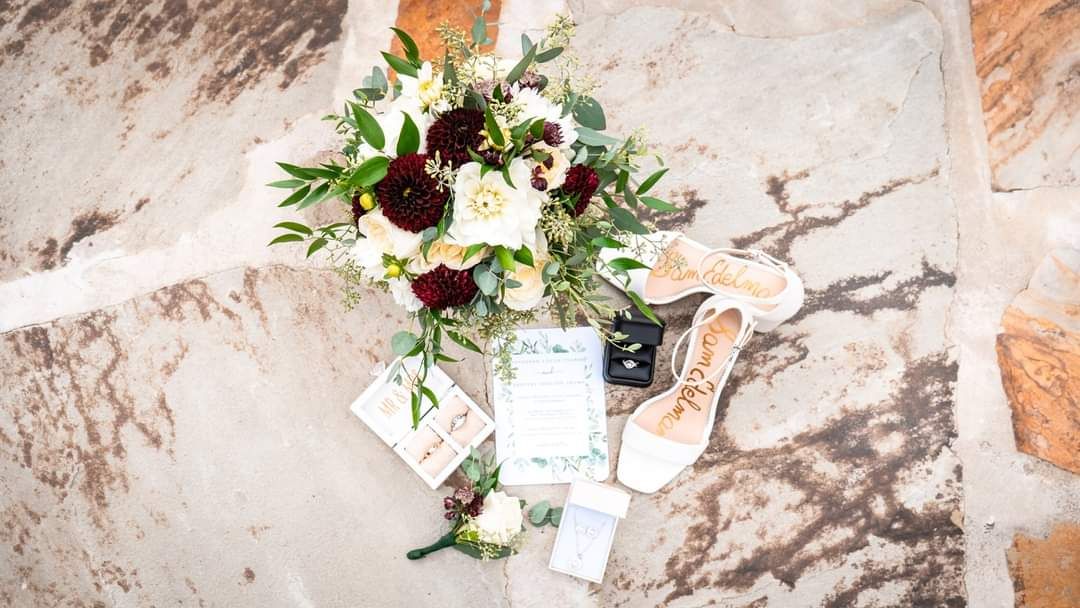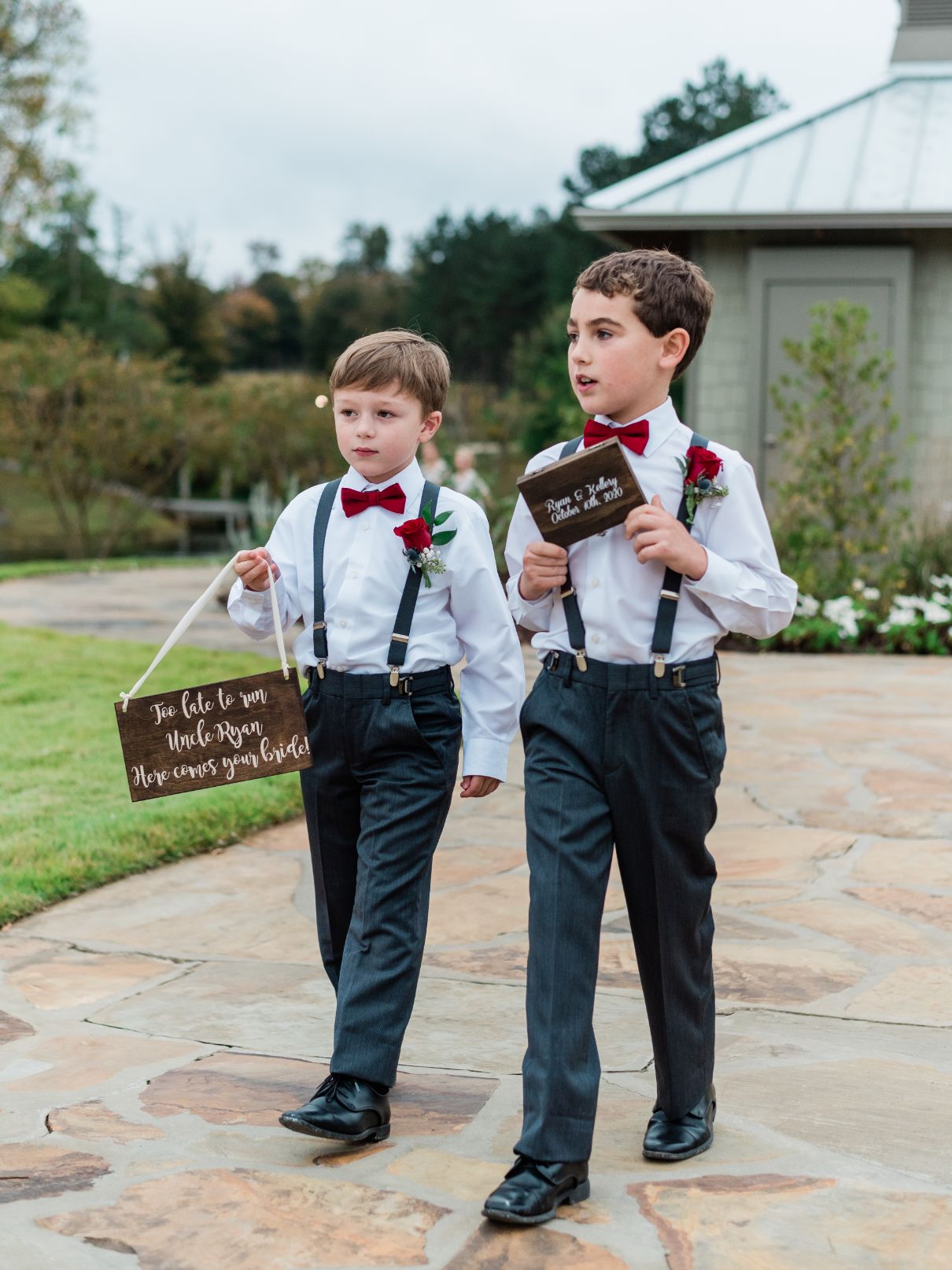 Our outdoor weddings' spaces
Our outdoor space includes a private island, separate bridal cottage/groom's cabin, and the option of saying I do in a forest of lush greenery, garden, manicured grounds, and more. The perfect backdrop and scenic location – perfect for an intimate celebration. There are more wedding venues at Sandy Creek Farms than any other wedding venues in Kentucky!
Our indoor spaces
Our indoor spaces include a rustic updated barn and a modern-vibe event hall. Host your rehearsal dinner here if you want to have a weekend wedding!
Don't settle for a wedding chapel or other generic place to celebrate your big day.
We specialize in making intimate weddings and wedding dreams come true with a combo of our idyllic setting + our loving staff. Your memorable celebration will be filled with southern charm and elegance.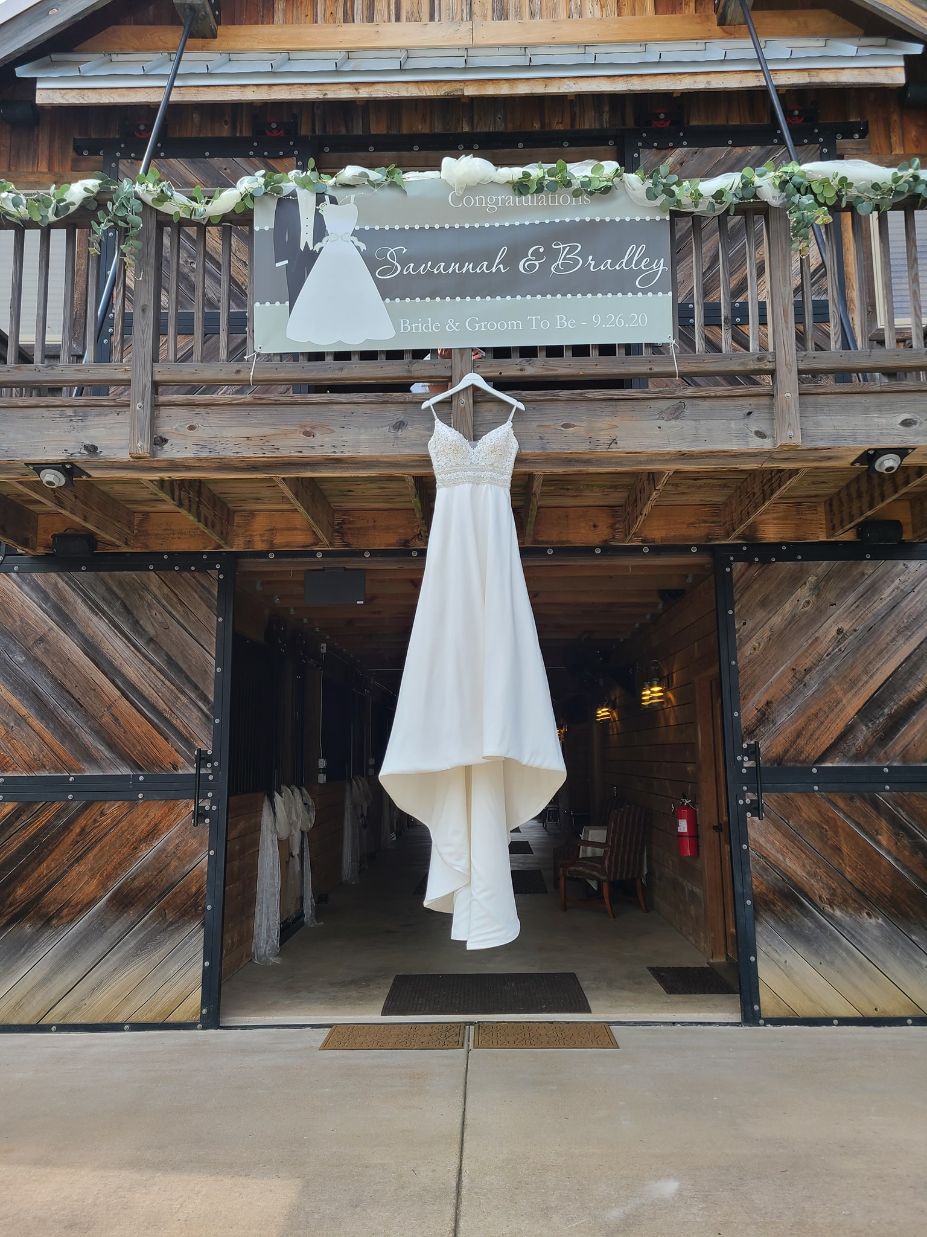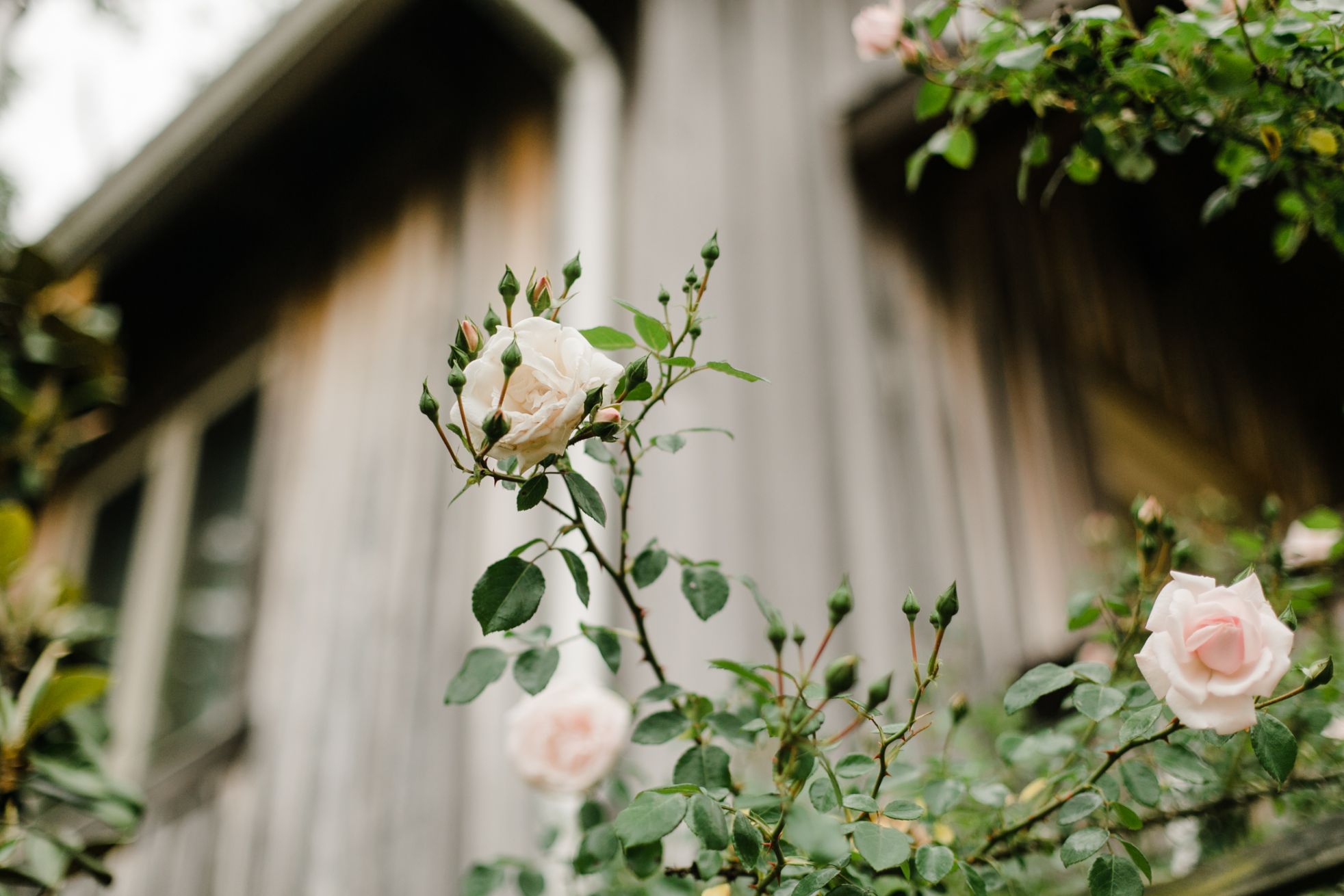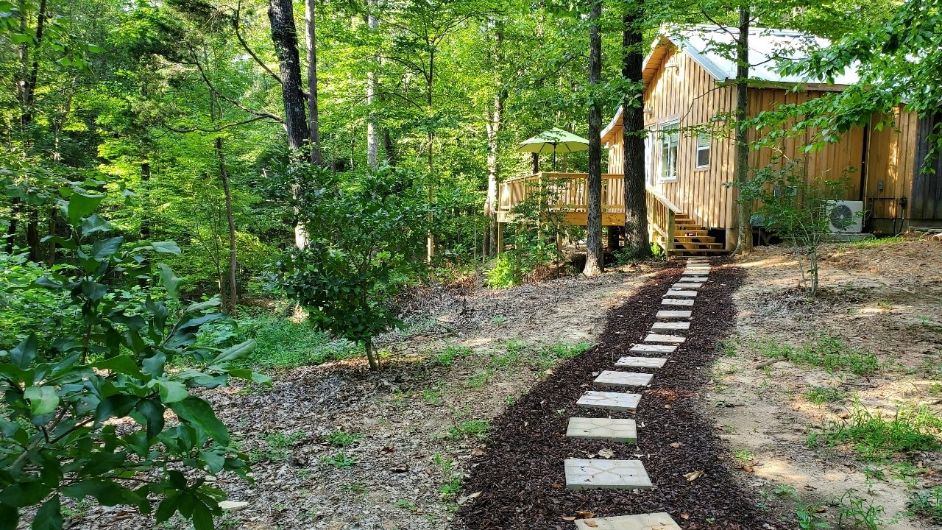 It's your big day and there's lots of planning involved, so we hope you pick the venue that best suits your ceremony and reception.
Other Kentucky brides look to Indiana, Nashville, TN, or even Oak Grove, KY, but don't limit your search to a geographic area!
We're located in Springville, TN, but have plenty of onsite accommodations for your guest to spend the night…or the weekend!
Pick a venue that best suits your taste, style, and dreams.
Virtual tours don't quite do our ideal setting at our event venue justice, but it's a great way to look at the property before you drive for a tour.
Then when you're ready, schedule a property tour and do a happy dance!
We wish you the best of luck in finding your perfect wedding venue!