& More Info About Our Vacation Rentals in West Tennessee
West Tennessee cabin rentals are plentiful, but not all TN vacation rentals are created equal. We have the best cabins in West Tennessee because we offer cabin rental options for every budget and size of family vacations. Whether you're looking to find cabins with lots of beds, a lodge, cottages, or just want to rent out a smaller space, we have a perfect home base for you!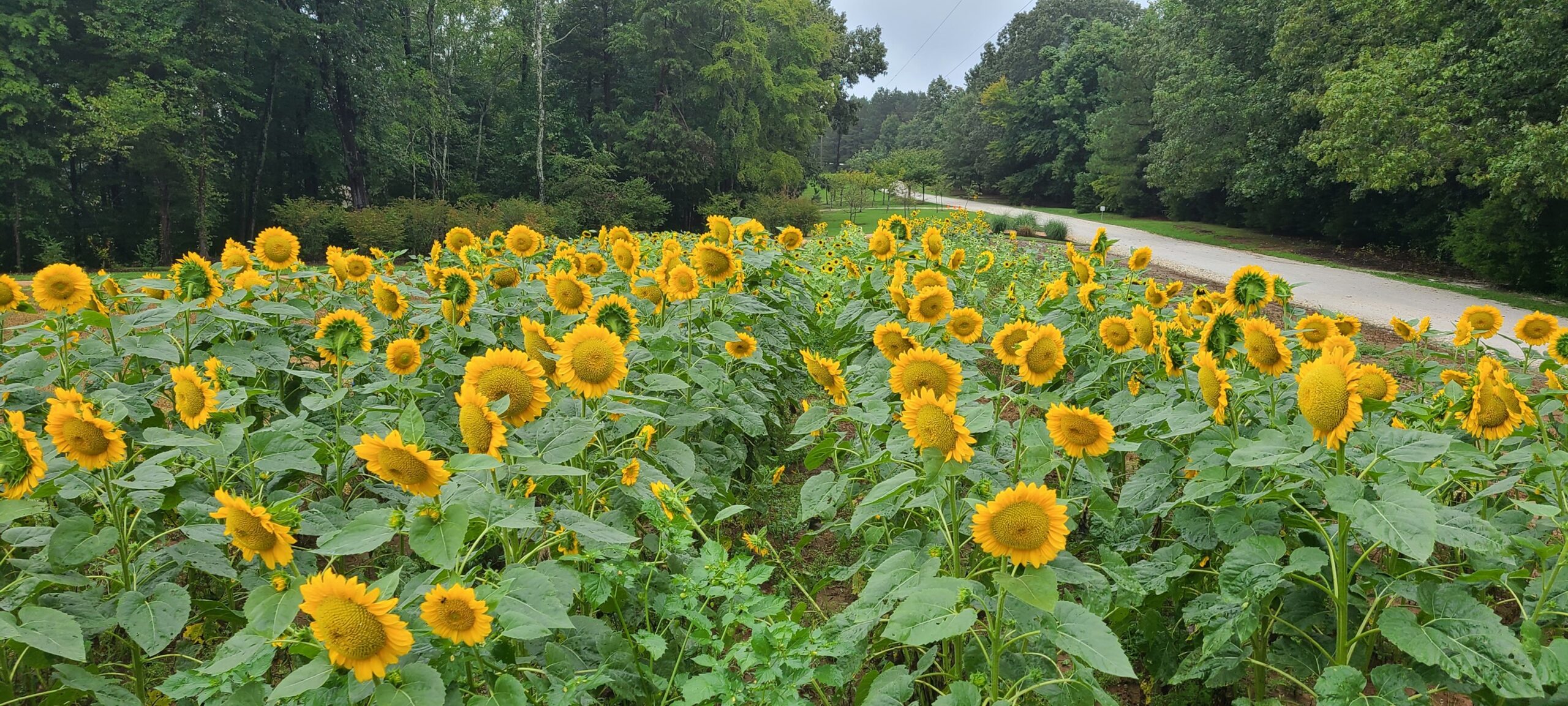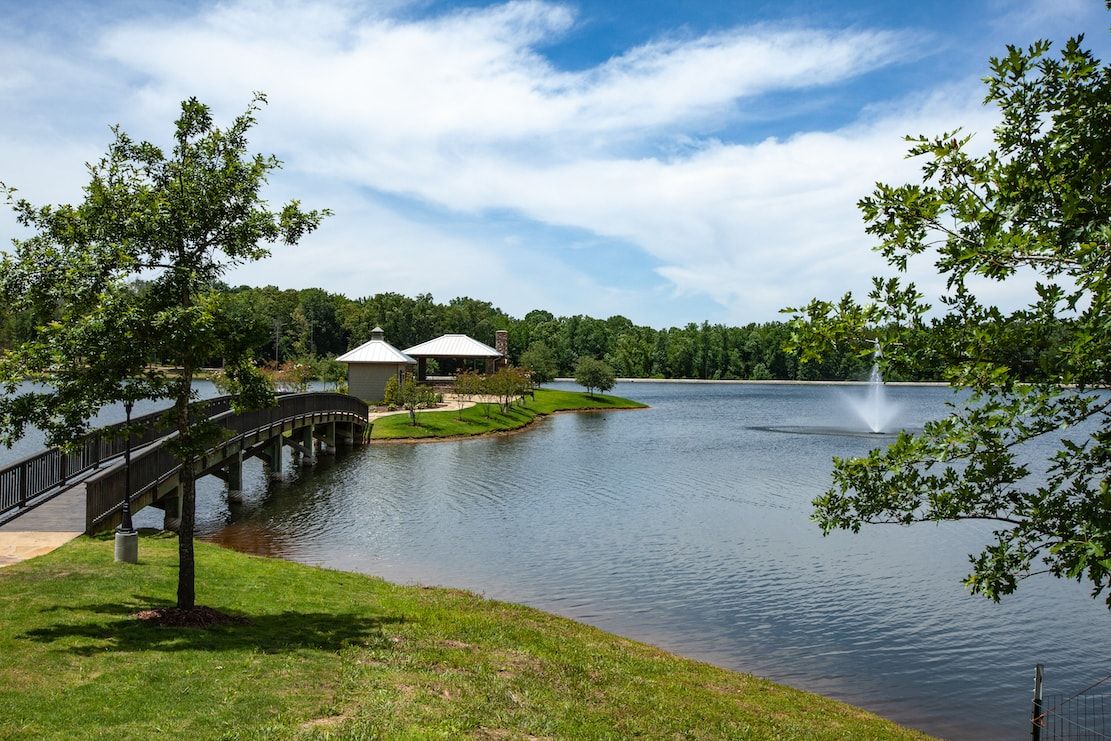 Sandy Creek Farms offers several rental options – our bungalows and cabins – weekly (subject to availability). Perfect for that quiet getaway! Relax, hike, and fish at our 20-acre lake, and take walks along our 8+ miles of pine woods trails. You can visit crowded Tennessee state parks, or you can have a private oasis all to yourself – that's a no-brainer.
Although the Great Smoky Mountains are the most visited national park (and for good reason) if you want natural beauty with peace and quiet in your surrounding areas, and to get away from the crowds and monotony of everyday life, come find solace at Sandy Creek Farms.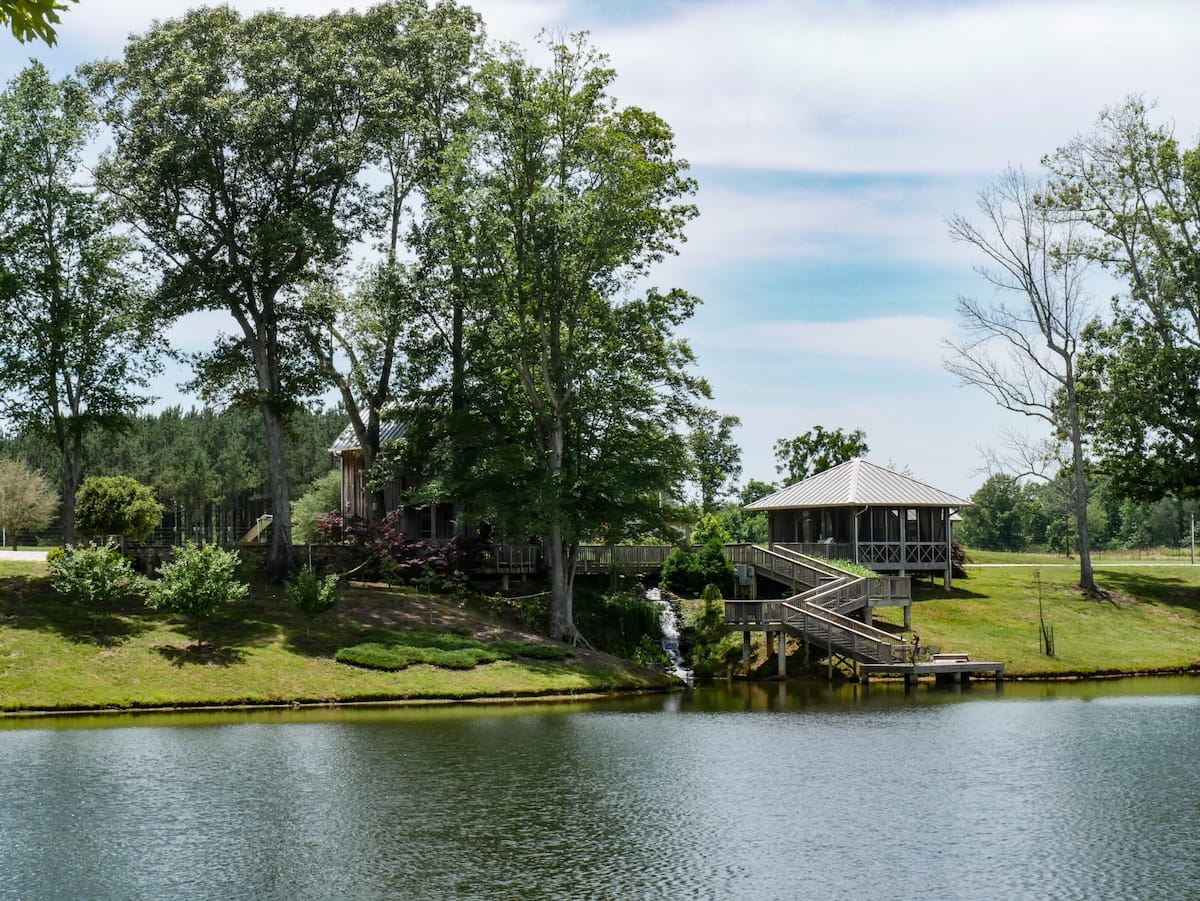 We have six vacation homes.
Our Tennessee cabin rentals include The Bungalows (north and south), Chef's Cottage, Farm Cabin, Lakeview Cabin, Library Loft, and the Station. Whether you are looking for cabins that offer kitchenettes, grilling, or more, we've got a sweet spot for you.
The Bungalows: The Bungalows sleep four people and include a back patio, kitchenette, full bath, living room, and fire pit.
The Chef's Cottage: The Chef's Cottage features a deck, gazebo, gas grill, full kitchen, indoor and outdoor sound system, and sleeps six.
The Farm Cabin: The Farm Cabin is pet friendly, has a wood-burning fireplace (much more fun than a gas fireplace), a full kitchen and bath, a grilling area, a pond, and sleeps four.
The Lakeview Cabin: The Lakeview cabin is a nature sanctuary with a screened wood gazebo, a stone fountain and a brook, and sleeps two.
The Library Loft: The Library Loft features wooden decks, a kitchenette, a coffee maker, board games, a small living area/dining room, a library, and sleeps two.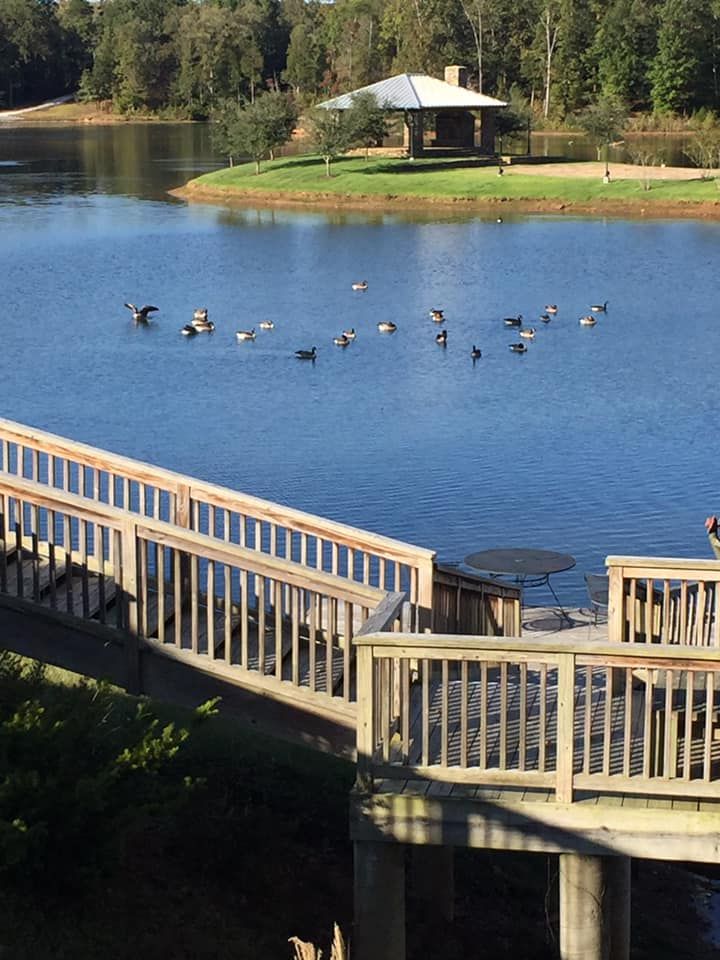 What to Look for When Searching for Tennessee Lodging Rentals in West Tennessee
Are you looking for a TN area cabin rental? Sandy Creek Farms is a fantastic destination in Springville, TN. Here are some of the reasons why you'll love our Tennessee Airbnbs:
Our cabins offer a variety of amenities and activities – see below! Some are more secluded than others in a private nature sanctuary, with only one cabin on an acre or more.
We have vacation homes that are great for group vacations or a family reunion with our cabin homes on a private lake in West Tennessee. Each rental offers something different depending on what you want to do while staying at Sandy Creek Farms!
We have pet-friendly cabins as well. So you can bring your four-legged friends along to your Tennessee vacation!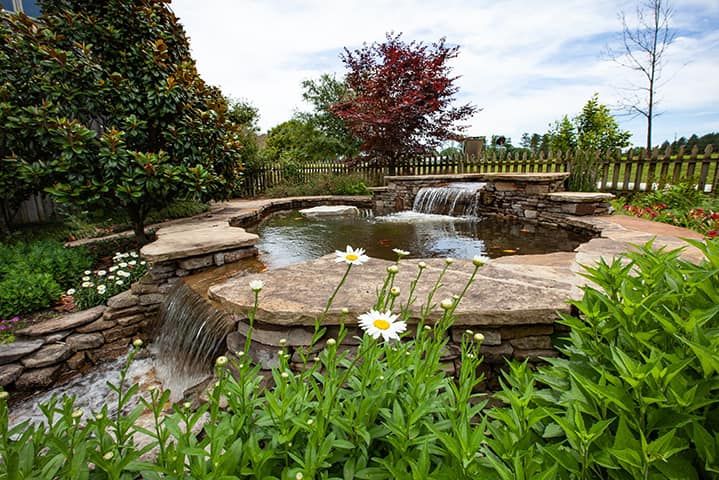 Our Tennessee cabins sit on a gorgeous 430+ acre property. Here are some highlights:
430+ acres with manicured forests and trails
Private, stocked lake for fishing & non-motorized boating
A state-of-the-art fitness center
Outdoor games & hunting opportunities
Watercraft – 1 paddleboat & 2 canoes
Six overnight accommodations
Two laundry facilities
Tables, chairs, lighting, and sound system (for events)
On-site kitchen for your use
On-site parking for you & your guests (for events)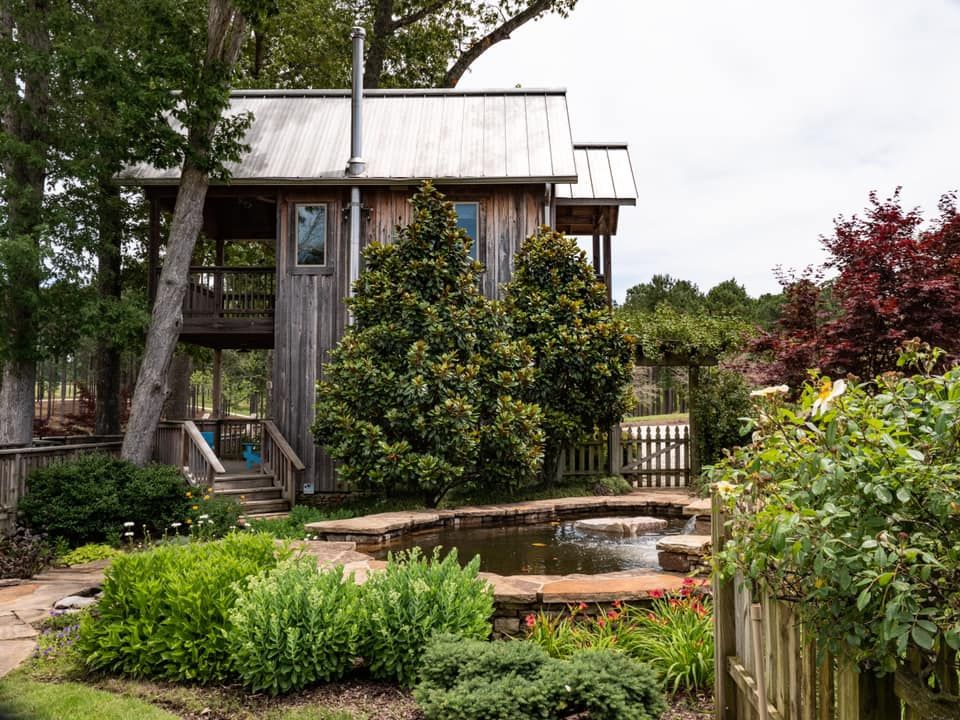 More Info About Our Tennessee Vacation Rentals
Whether you're looking for an affordable place to stay for the weekend or a luxury Tennessee vacation, vacation rentals make a Tennessee trip relaxing. Vacation cabins in Tennessee are one of the most popular ways to find West TN lodging. You're probably looking for these qualities in a vacation home or your search for Tennessee cabins:
-Affordable rates, great location
-A private sanctuary that is relaxing and a way for all generations to enjoy time together
-A nature sanctuary cabin with amenities like a screened-in gazebo, wooden decks, and a fire pit may be just what you need to escape city life for a bit!
-Tennessee cabin rentals give guests access to attractions such as hiking trails, golf courses, wineries, and distilleries in Paris, Springville, Jackson, and other towns in western Tennessee.
-The best part about cabin rentals? The privacy they offer while giving you easy access into nearby towns when you want it. You won't regret spending your next trip in our Tennessee cabins!'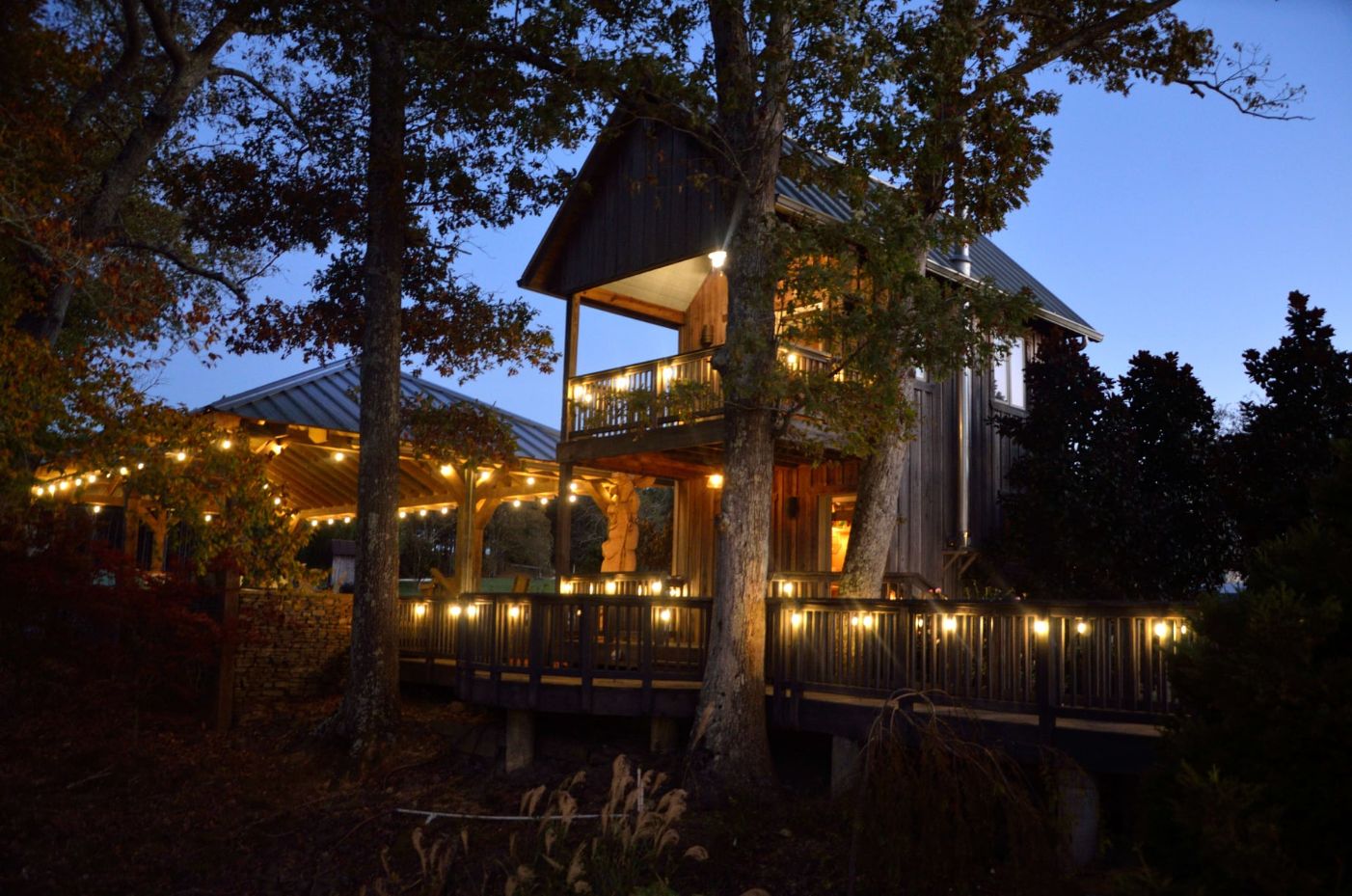 We're only two hours west of Nashville, Tennessee.
Music City AKA Nashville TN, is home to national icons like the Bluebird Cafe, Ryman Auditorium, the Grand Ole Opry, Country Music Hall of Fame, Music Row, and downtown Nashville.
We're only two hours west of Nashville, so we provide cabin rentals for those who are looking to escape the hustle and bustle of city life from time to time. Our Tennessee cabins are perfect if you want a chance to enjoy nature without having to be too far away from civilization.
We have cabins with all modern amenities such as air conditioning, cable TV, stovetops/refrigerators/microwaves, etc. Still, they also offer an old-fashioned vibe where guests can experience their rustic cabin feel. You'll get both worlds – cabin living mixed with contemporary conveniences at our private estate.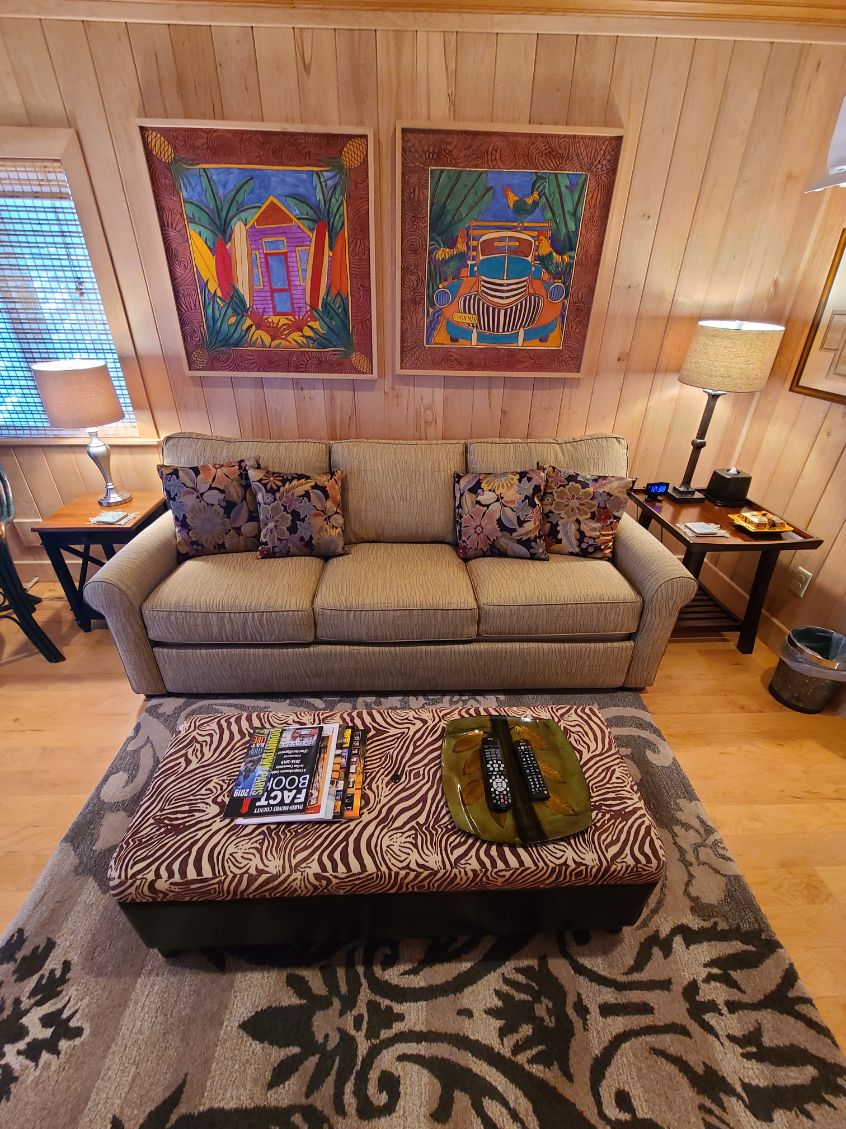 You don't need to go all the way to Great Smoky Mountains National Park to experience Tennessee.
We have cabin rentals in Tennessee just for you, with amenities like screened-in gazebos and fire pits to match your cabin's surroundings. With cabin rentals, you'll get easy access into nearby towns when you want it–it won't feel too secluded! And the best part about cabin rentals is that they offer privacy while giving guests a great place to relax. You don't need to go all the way to Great Smoky Mountains National Park to experience Tennessee – stay in our cabins instead!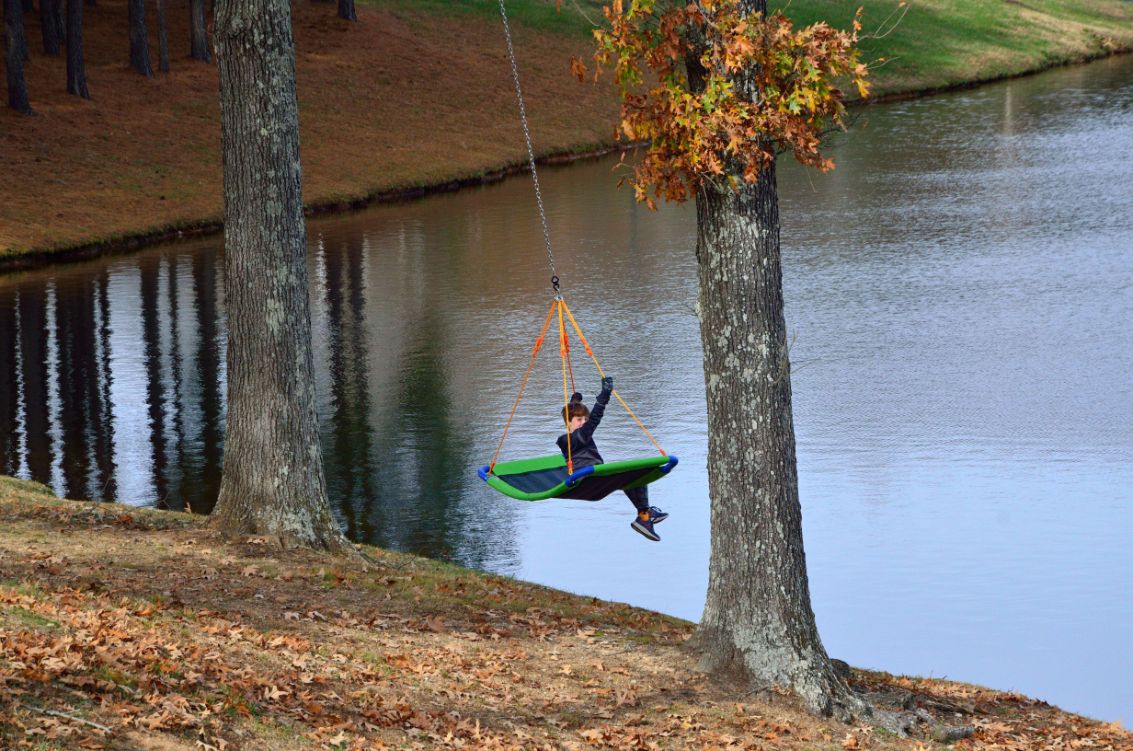 We're only 1hr 23 mins from Jackson, Tennessee.
If you live in Tennessee but need a break from city life, our cabins are the perfect option for you. You can fish on our private lake and enjoy miles of hiking trails.
No matter what you're looking for, we've got Airbnb rentals here in West Tennessee that fit every need! We hope you'll stay with us soon so we can show you just how amazing it is to be surrounded by some of the best nature has to offer while staying close enough to home that it feels like coming back after being away on vacation.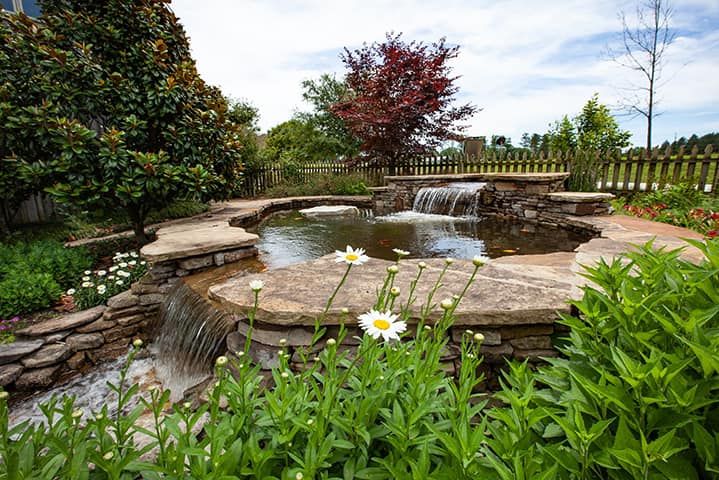 We're only 2.5 hrs from Memphis, Tennessee – United States.
That's right! If you are searching for getaways, we're just a short drive away from the city. Memphis, Tennessee is a great city but doesn't offer much nature. With a cabin at Sandy Creek, you can have the best of both worlds.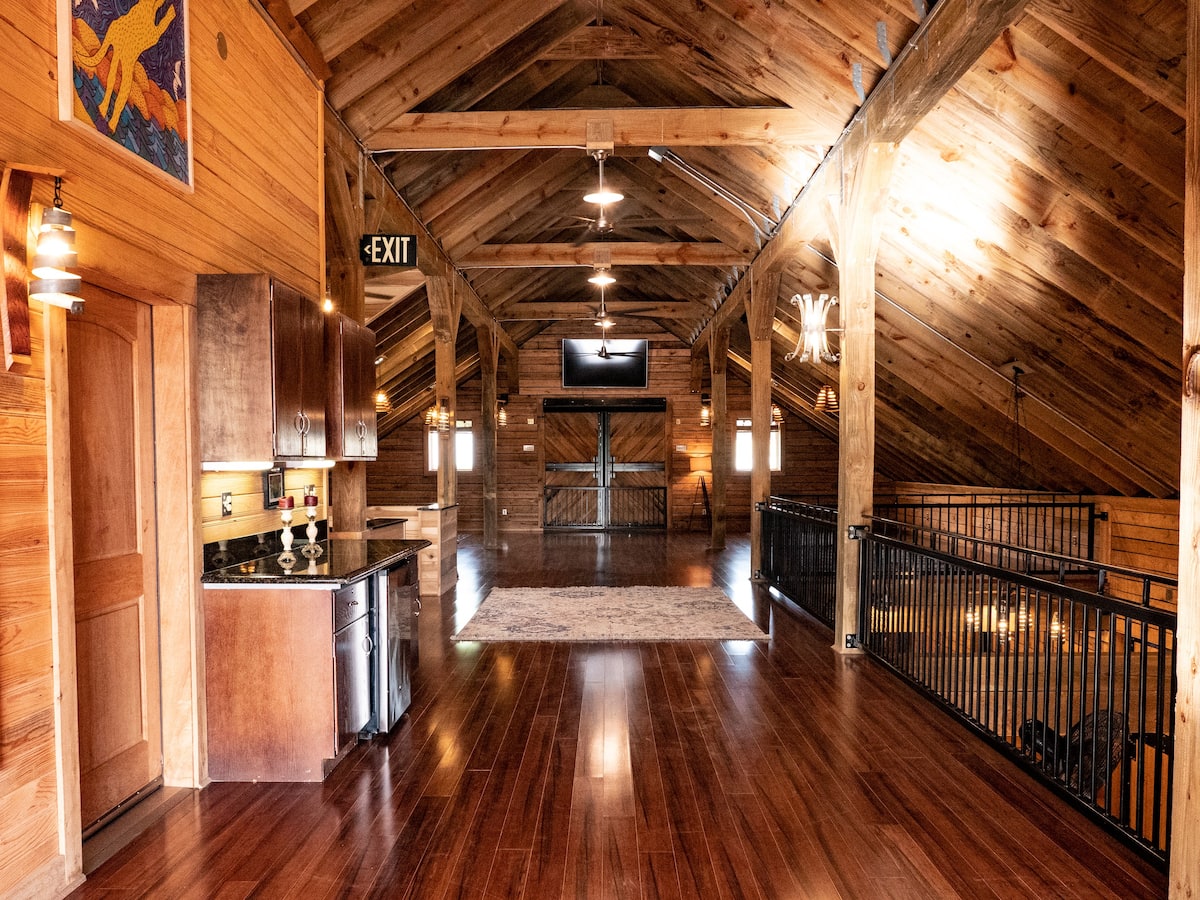 Here's why a house rental is better than a hotel stay.
Tennessee hotels simply do not offer the same comfort as a house rental. You have to make sure the cabin you are looking at is spacious and comfortable enough for your needs.
Hotels might offer room service, but with vacation rentals, you can cook great meals in the kitchens, which will save money on food costs. You also want to sleep comfortably without being disturbed by sounds from other guests or lights coming through the window. A house rental gives you much more privacy than a hotel stay would provide for an affordable price tag.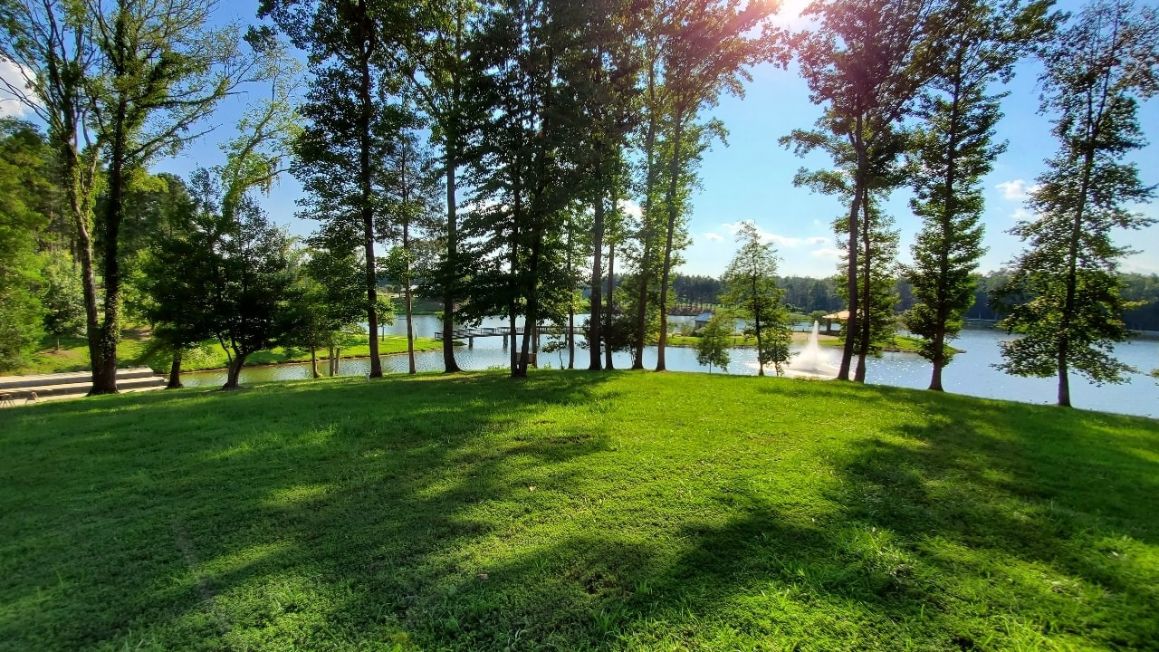 You'll be surrounded by nature.
When you are looking for Airbnb rentals, there will be many options available to suit your needs. You can find everything from cheap cabins to premium luxury vacation home resorts that offer all-inclusive amenities such as fine dining restaurants with private pools.
We recommend checking out our website today if you're interested in finding the best Airbnb rentals around!

We're fur-baby friendly.
Most hotels are not fur-baby friendly or charge extra for your pets. So if you want to bring your dog along on your adventure into nature, Airbnb homes are the way to go.
Feel free to bring your furry friend along to Sandy Creek Farms! There's no extra charge or hassle of trying to find a hotel that will allow pets. Many local rentals offer amenities just for you and your pet – like an outdoor deck area, kiddie pools, private yards, and more!
If you rent a cabin, it also provides plenty of room inside so you can spread out if needed and outside space where they have a lot less chance of being disturbed by other guests than in hotels that often "run out" of spaces quickly due to their popularity.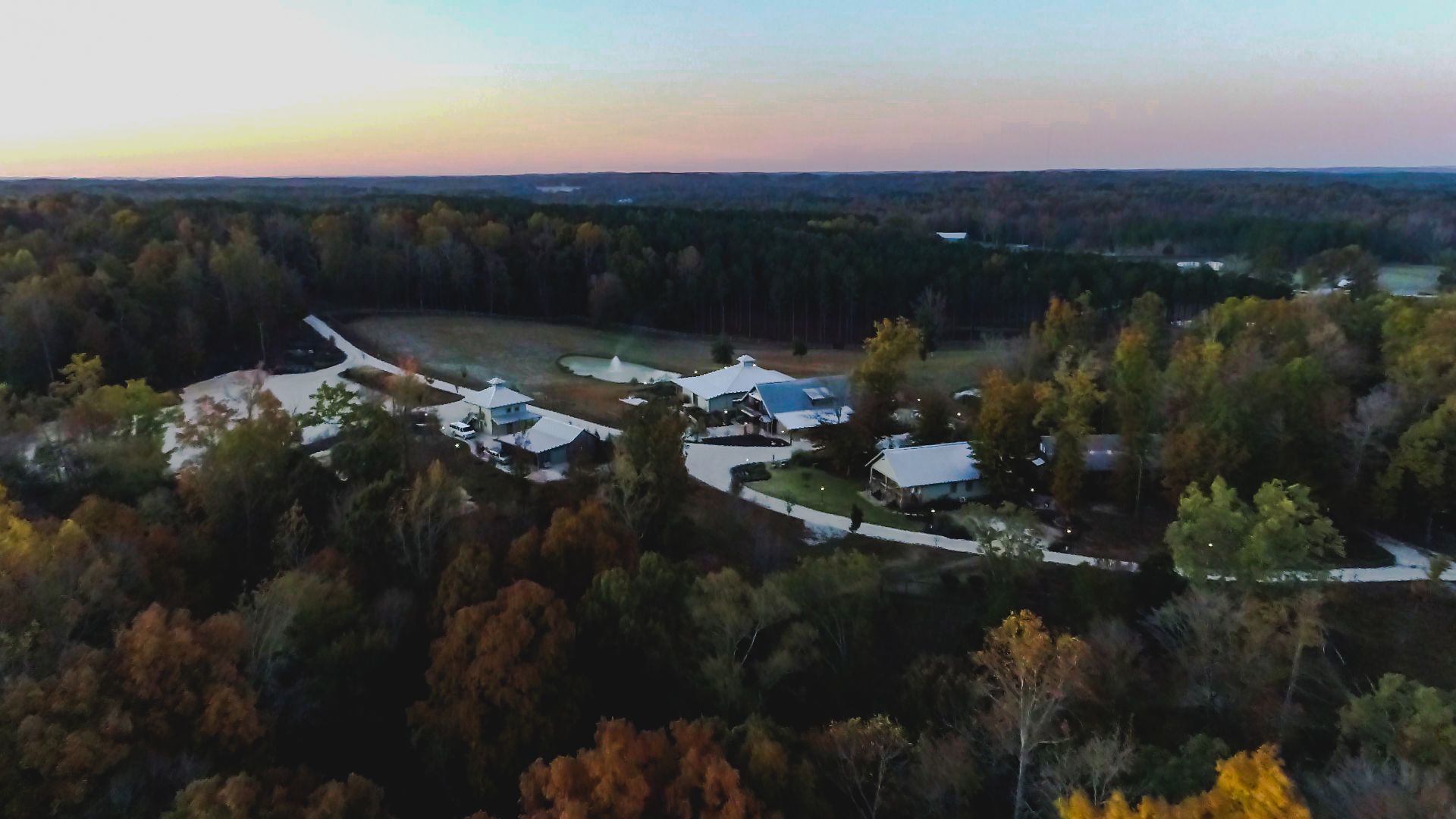 We're also close to the Big Sandy Unit Tennessee National Wildlife Refuge.
If you are a state park fanatic or enjoy wildlife refuges, you'll love The Big Sandy Unit Tennessee National Wildlife Refuge. This national wildlife refuge is a beautiful place to walk, fish, or just enjoy the view.
– cabin rentals in west Tennessee